Explore the 10 amazing things to do in Fort White, Florida.  Discover the picturesque parks, or visiting Ginnie Springs to try out kayaking and paddling.  This complete travel guide to Fort White is filled with relaxing activities and action-packed adventures for you to try.
Have you ever visited a place that left a mark with you for the rest of your life? That's how I would like to describe Fort White, Florida, which may not be packed with luxurious hotels and is home to celebrities, but the small place is everything you need in a getaway and lets your guard down.
Whether you are a water baby or love to ride with horses, Fort White, Florida, has always been one of the underrated cities in the US. If you are playing to indulge in some refreshing activities, here's a complete guide on Fort White, Florida, 10 things to do to unwind in the best way possible

10 Amazing Things To Do In Fort White, Florida
1.  Blue Springs Park
In Blue Springs Park, you get to explore 250 acres of the authentic Floral that you need to appreciate the real beauty of the city. The place is filled with crystal blue depths of spring that can be used for a wide range of recreational activities like hiking, camping, tubing and swimming to make it an ideal destination to relax in Florida.
Not just that, thanks to the conservation measures of the park, you get to see astounding results as the improvements and efforts of the park led from 14 manatees swimming around in the spring run to 200 by 2005 to ensure that tourism never hurts the life that lies underneath the water.
If you plan to visit Blue Springs Park, make sure to arrive early to get the best parking spots.
2.  Lowe's Tubeland
If you are an avid explorer who doesn't like to break his bank for it, you can never go wrong with Lowe's Tubeland that comes with countless discount coupons and promotions to be your companion right after the tough times of the pandemic. Here, you don't have to struggle with finding and preparing your journey with Tubes as the destination is equipped with all the accessories and safety gear you would need like Aqua shoes, Tubes, SNorkels, Underwater Cameras, and Goggles to make this journey comfortable for you.
That's not it; if we look into the experience people had in the Lowe's Tubeland, you will be rest assured to see how everyone is pleased with their exceptional service and professionalism that will keep your safety in check.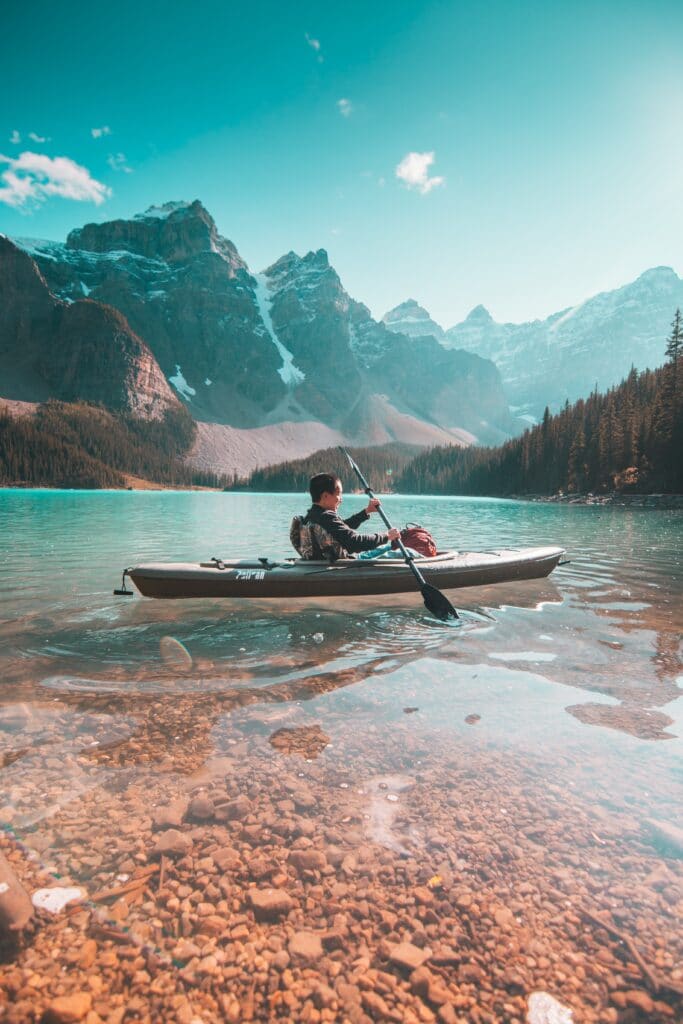 3.  Rum
Be it kayaking, paddling, or canoeing; Rum Island is equipped with many outstanding opportunities to explore your adventurous side with your special ones in the depths of Rum to help you make this journey even more memorable. In addition, you can get Paddle Sports rentals and outfits for half or full a day in the Santa Fe River to make it a convenient option to try in Florida.
Not only is this place great to have the time of your life, but you can also count on the souvenirs like Jewellery, sculpture, ceramics, print markers, and fine art paintings to remember the beautiful days at Fort White, Florida as well. They also offer post-art and music events at specific timings to keep you all set for the day. Besides that, you will not have to worry about getting enough transportation services that offer pick and drop from the River to ensure you only focus on enjoying yourself rather than fiddling around with arrangements and parking.
4.  Old Wire Horses
Are you a big fan of Horses? Old Wire Horses can be a great way to make all your wishes come true! This is a family-owned facility that is not too far away from the beaten path of Fort White, Florida. The friendly horses take not much longer to get along with their guests and will always be under the protection of the barn manager to make sure you stay safe throughout the entire journey at the Old Wire Horses.
This is especially the best practice to indulge in if you are planning to stay for longer and use your time to learn something new. Thanks to the barn owner, who has 30 years of experience with the horses, you can count on their team for training, boarding, and teaching beginner riders to follow all the disciplines and ensure you have a blast without putting much pressure on yourself.
From younger ones to full-grown horses, you get to pick one and become a part of the thousands of other horse lovers who have had an incredible time riding around at the Old Wire Horses.
5.  Ginnie Springs
Ginnie Springs gives you the flexibility to go kayaking, paddleboarding, and other water-related activities to let you enjoy the complete scenic view of the gorgeous springs. Here, you can camp like no other in the 200 wooded acres and get your tents on the spring side to ensure you don't miss out on anything, even if you decided to take time off the adventures.
The crystal clear freshwater dive is the favorite for everyone who steps in once and makes it impossible to get back to our routine. However, before you plan your trip, make sure you are 18+ as they are quite vigilant about having a parent or legal guardian at the check-in.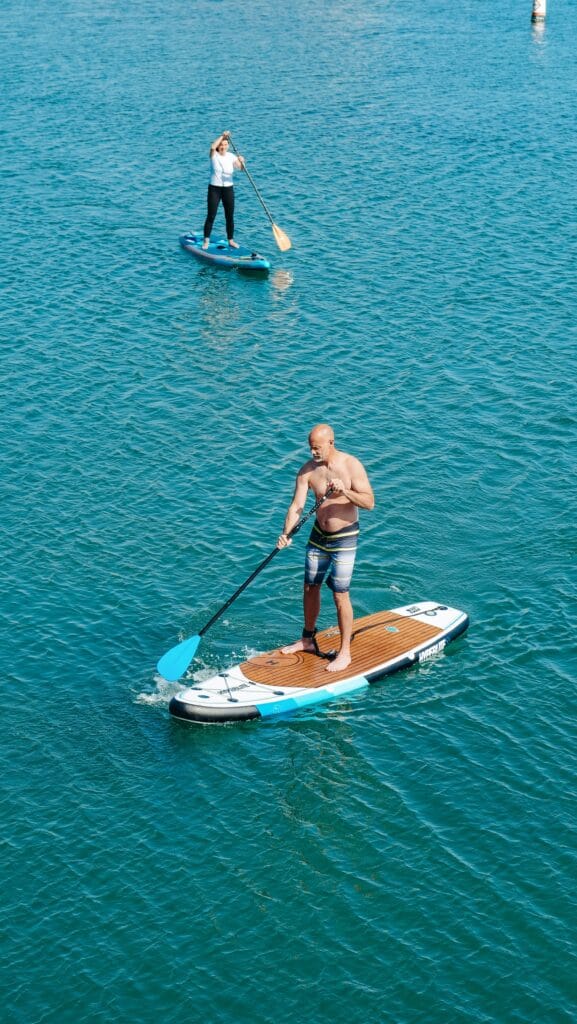 6.  Paddling Adventures
This is the only kayaking spot you can find inside Ichetucknee Springs State Park in Fort White, Florida. The place is heaven for people who love nature, forests and the brimming of wildlife. The water activities let you paddle around in the water and take you through shaded hammocks to make the most out of its adventures.
This place is ideal for families who can never get enough of a sparkling river filled with fun activities and many memories to take home with them. Its safety aspects and competitive prices make it one of the best destinations you can find at Fort White, Florida.
7.  Chocolate Pizza Class
Want your kids to indulge in something creative? Look no further than the awesome Chocolate Pizza Class held at Sweet Pete's, who's an expert confectioner to teach you the secrets to master sweets. In addition, they offer 3 floors of candy that you can use after the workshop to ensure you dive into the world of Willy Wonka and satisfy your sugar cravings.
Just as you see it in the movies, you will be greeted warmly by their friendly staff and walk through the entire candy-making process to make it an unforgettable experience. However, unlike other today's manufacturers, Pete has their own fun and unique old-fashioned way of bringing the most delicious candies, all while staying true to his style. This will allow you to take something precious from the journey and enjoy the process of learning and filling up your tummy at the same time!
8.  Olustee Battlefield
Olustee Battlefield Historic State Park can be found within a half an hour drive from Gainesville. The place is built to preserve the iconic location of Florida's largest Civil War for all the history junkies out there. This can be a takeaway you can have in this city.
If you think that's enough, wait till you find out how the monument to the Union and Confederate armies is open to the general public with no extra cost from your end. This makes it an excellent opportunity to take pictures and live a history demonstrated by more than 23000 reenactors. Not just that, it also features full-scale artillery and military drills to make the experience even more real.
9.  Fort White Community Thrift Shop
Who doesn't like shopping while they travel, right? But what makes it better is when you save money on shopping, spend money, and actually enjoy your time with the tourist attractions. That's where thrifting comes into the picture. Fort White Community is packed with hundreds of treasure pieces that will give you enough time to explore around and find your best items at incredibly cut down prices.
The staff ensures that all the items are in excellent condition, so you never get your hands on poor quality pieces from Florida.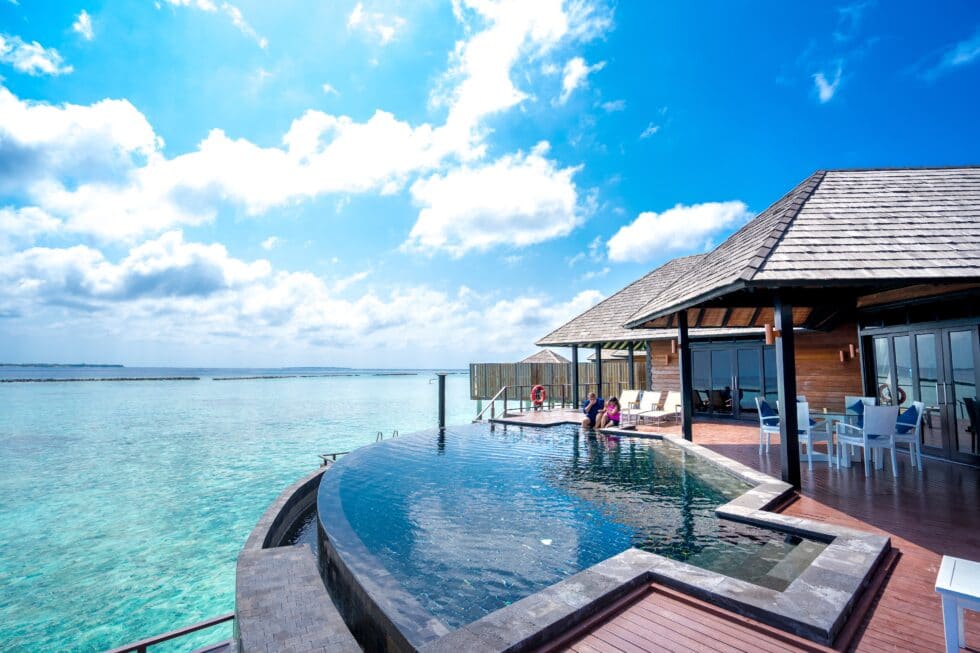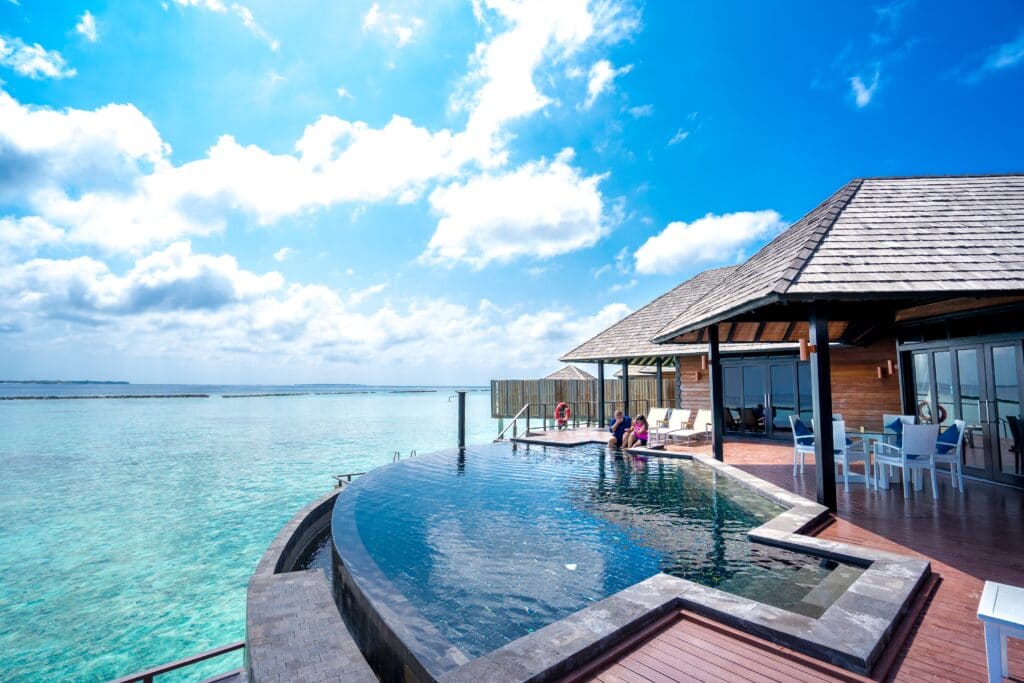 10. IcheTucknee Family Canoes And Cabins
IcheTucknee Family Canoes And Cabins can be your ideal source for all kinds of recreational activities in North Florida. The RV hookups and rentals feature primitive campsites and other facilities like picnic tables, fire rings, and girls to indulge in your dream camping while in Florida. It can be a great way to unwind after a long week of keeping your adrenaline high with the tubing and other adventurous destinations.
As this place is great for families, it also comes with a small laundry facility situated at the back of the bathhouse to meet your laundry needs with no hassle whatsoever. If you are really in for this, make sure you book in advance to get the best deals and use their stored picnic supplies like beer, ice, cold drinks, and whatnot to make the palace even more enjoyable.
Reasons to Visit Fort White Florida
As we all know that not many people are unfamiliar with Fort White in Columbia County. The place has been named after a military building built in the 1800s that was once home to 2000 residents but now only occupies 1000 total residences.
However, many people fail to understand how much of a hidden gem it is in the US. This makes it one of the most interesting places to explore and find out the Area Florida hidden by the city's nightlife. Here are some of the reasons why you should visit Fort White, Florida.
Excellent place to Unwind
Regardless of wherever you go, it can be difficult to take time off electronics and truly surrender yourself to the beautiful environment around you. This is where Fort White, Florida comes into the picture.
The thrilling kayaking activities, the rush of the water, and finally, the serene atmosphere of camping by the fireplace will make sure you forget your digital life and be in the moment if you are with your family; feel free to use board games and other activities like the classic arcade game, charades and pool table for that ever needed quality time you need in a holiday.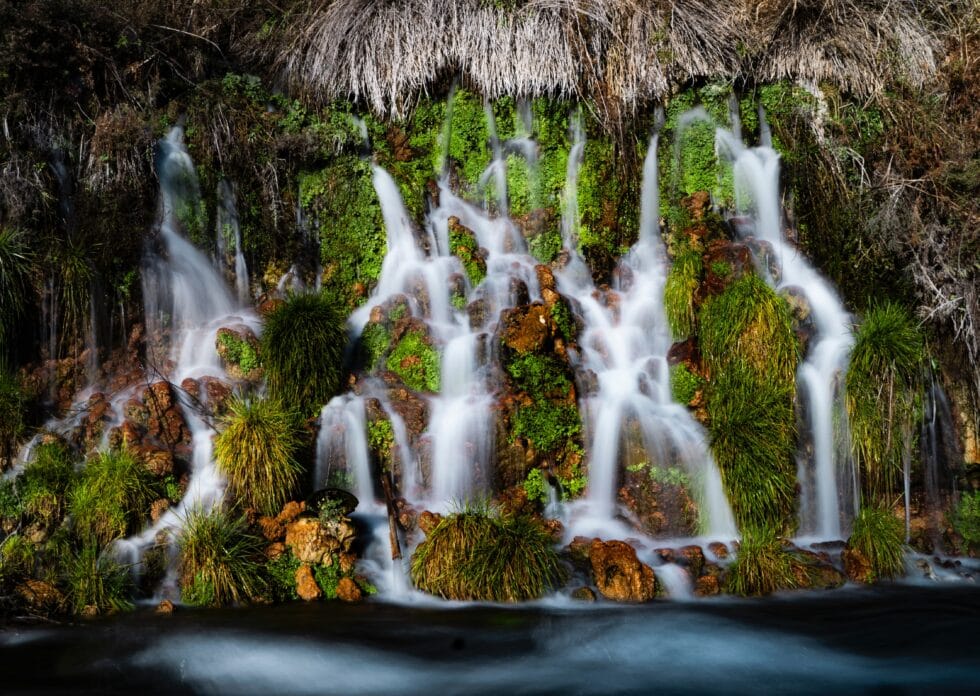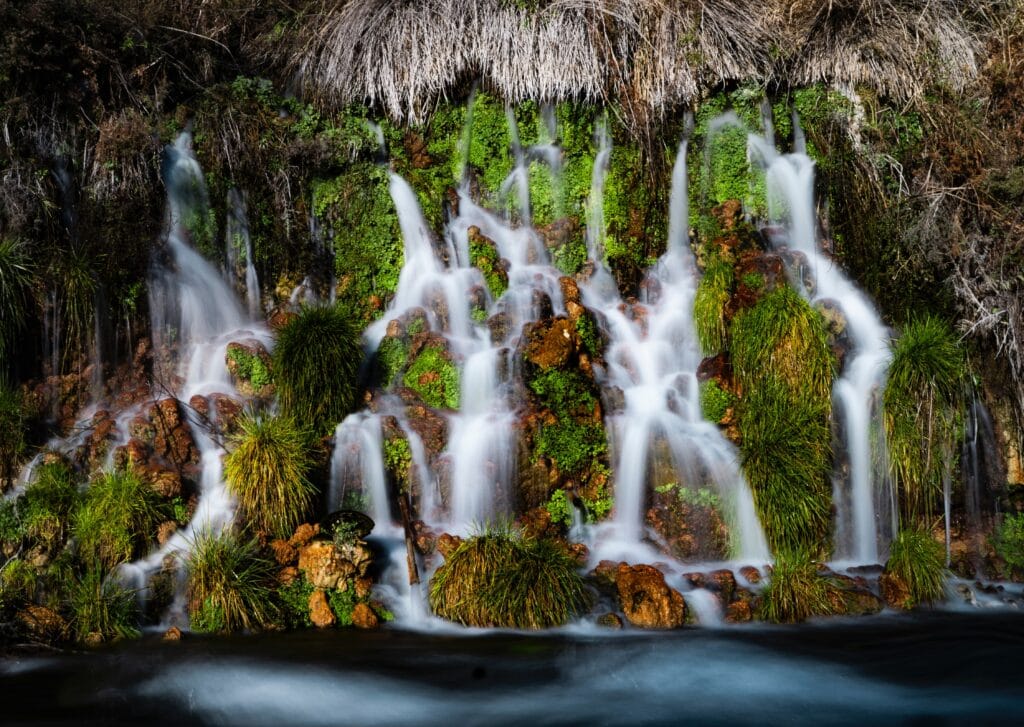 Springs
Known for its crystal clear springs and amazing swimming and diving opportunities, this place is a paradise for all the water babies out there. What makes it stand above the rest is how attractive its blue clear water looks in the shining sun to let you enjoy each second to the fullest.
The best part? You don't have to break your bank for any activity you do in the water. This makes it a highly accessible place for all your friends and family to have the time of their lives during an ever needed getaway.
Nature and Experience Glamping
Although this place is not for all your luxurious needs, its nature-filled demeanor can make up for all the lack of population and hotels that you have missed. Here you will get to have countless glamping options to ensure you have a smooth journey with your family and enjoy the pleasure of staying over the edge with its daring character. You can book the glamping tents by using Campsport, which lets you enter the date you want to travel in, accommodations, number of people, and destinations for complete convenience.
Best Time To Visit Fort White Florida
To make sure you don't stumble upon any hardships during the trip, it's never a bad idea to keep the timings in mind to help you plan accordingly and make the best out of your holidays. When it comes to Fort White, Florida, April, November, and October are the times where you get to have sunny days (being highest at 32; C in June) and limited rainfall, so you don't ruin your days staying bored in the tents.
Conclusion
As we have come to the end of the travel guide, you are now fully equipped to plan your journey to Fort White Florida, and live a few weeks or months like locals! So, get started with your itinerary, make a list of the destinations you can't wait to visit and go ahead with the bookings right away!
Discover cheapOair, what is cheapoair, and how can they save you money on flights worldwide. Discover the cheapest vacations on twtwebstar like our top list of warm places to visit in march for inspirational ideas for your next getaway.