Malibu is one of the most famous destinations in California, and for good reason. There are things to do there that you cannot find anywhere else. If you're looking for an adventure or a fun day out, here are 18 things to do in Malibu! Read on to see why these things make Malibu such a great place to visit!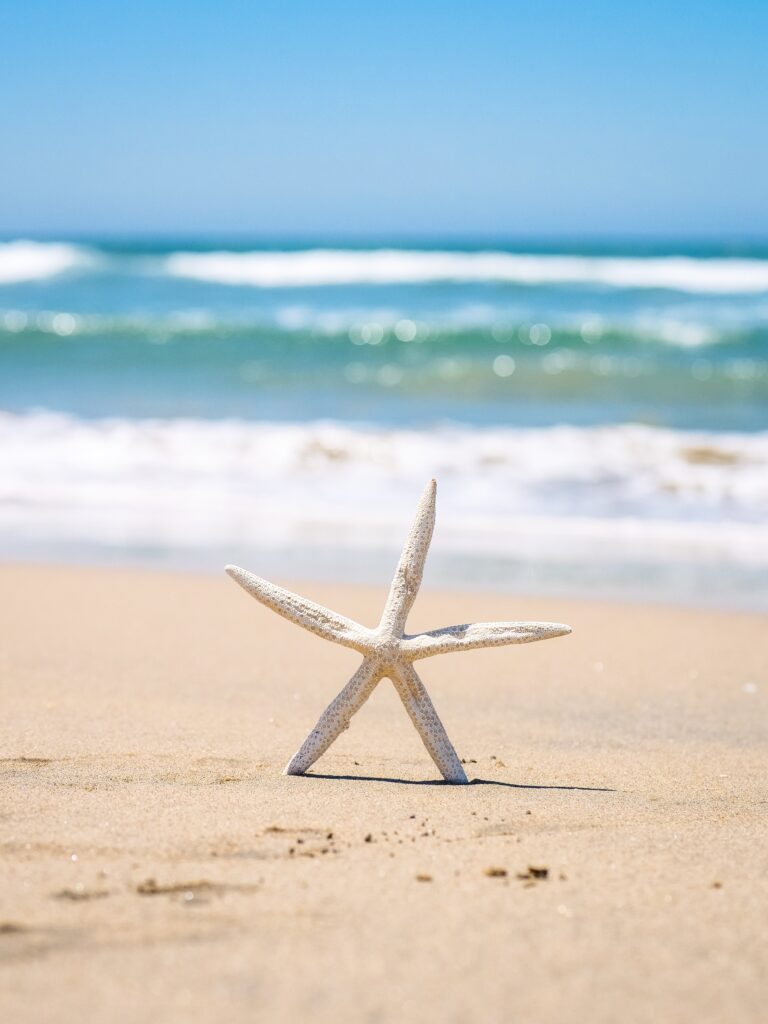 Why visit Malibu?
Malibu has some of the most amazing beaches in California, making it a top choice for anyone who loves the beach! It's also perfect if you're looking to go on an outdoor adventure. There are miles of hiking trails and amazing biking trails that will challenge even the most experienced adventurer.
If fishing is your thing, then head over to any one of Malibu's many pier access points where you can catch all kinds of fish from bass and catfish to shark and swordfish – just be sure not to take home everything you catch because certain types must stay.
18 Amazing Things To Do In Malibu
There are a lot of fantastic things to do in Malibu. It is the perfect place for an adventure or a relaxing day on the beach.  You can go on hiking trails through miles of beautiful landscape with views overlooking Los Angeles county as well as Santa Monica bay which makes it perfect if you're looking to go on an outdoor adventure. So, let's dive in.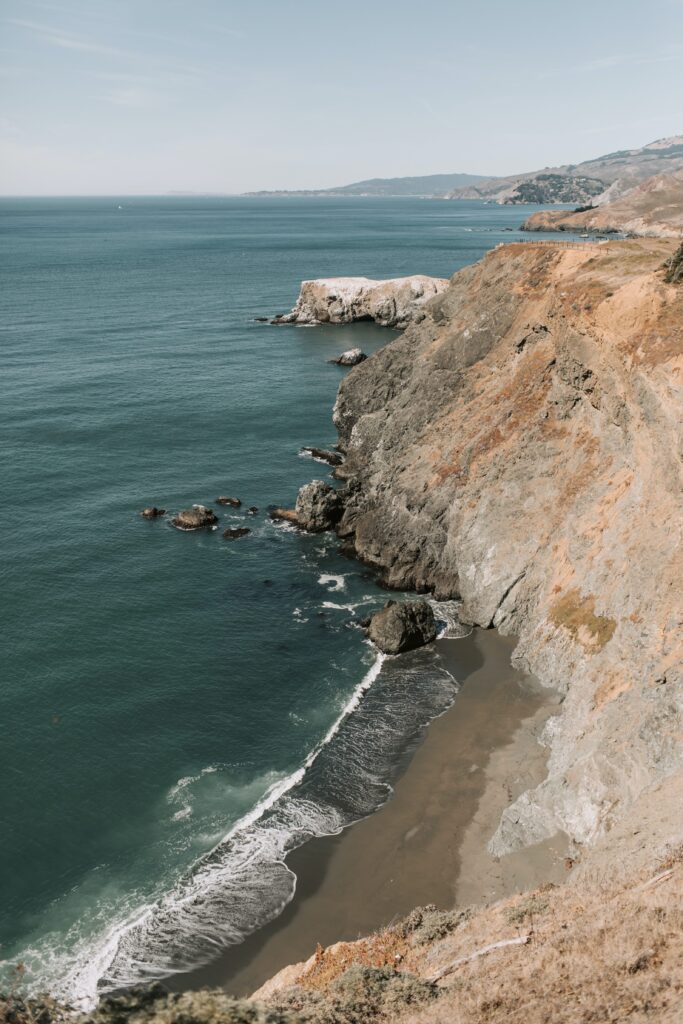 1.     Point Dume State Beach and Preserve
A visit to the Point Dume State Beach and Point Dume State Preserve is like stepping back in time. The headlands, cliffs, rocky coves, and vast beach access of Point Dume add to the beauty of the area. The Point Dume State Beach and Preserve was named after the first European visitor to Malibu, Portuguese explorer Juan Rodrigues Cabrillo. The Point Dume headlands are the remains of an ancient volcano. It is a great vantage point to watch for California gray whales between December and mid-April.
The beach and preserve offer coastal hiking and biking trails to explore. Enjoy a picnic, birdwatch the many different species of birds that live there, or just relax on one of the many benches that are available.
If you love to surf then Point Dume is the place for you because it offers some of California's best surfing. Enjoy a day of surfing and afterwards explore the beauty that is Point Dume!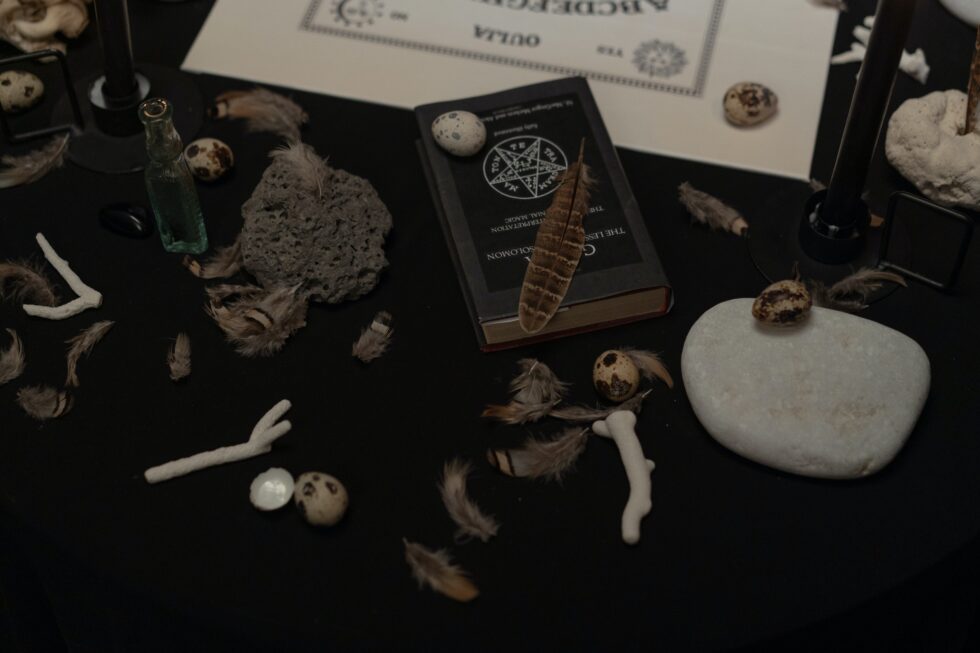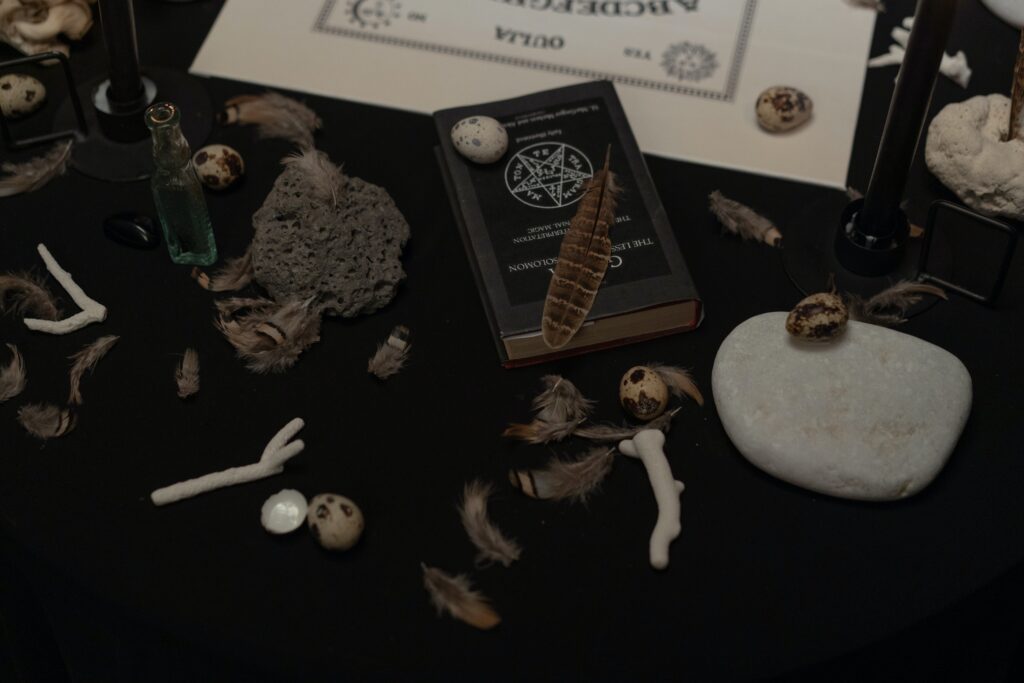 2.     The Getty Villa
Head over to the Getty Villa for a day of learning and fun! The Getty Villa houses more than 44,000 Greek, Roman, and Etruscan antiquities. The museum offers free guided tours which include in-depth information from an expert on the exhibits as well as behind-the-scenes details.
The Architecture Tour highlights 40 minutes of architecture within the villa itself with insight into daily life during that time period.
Discover the architecture and history as you explore the Villa's outdoor gardens. The beautiful architecture and breathtaking views are perfect for an afternoon of adventure. The museum grounds also offer a variety of activities, including rentals, tours, art discussions & classes.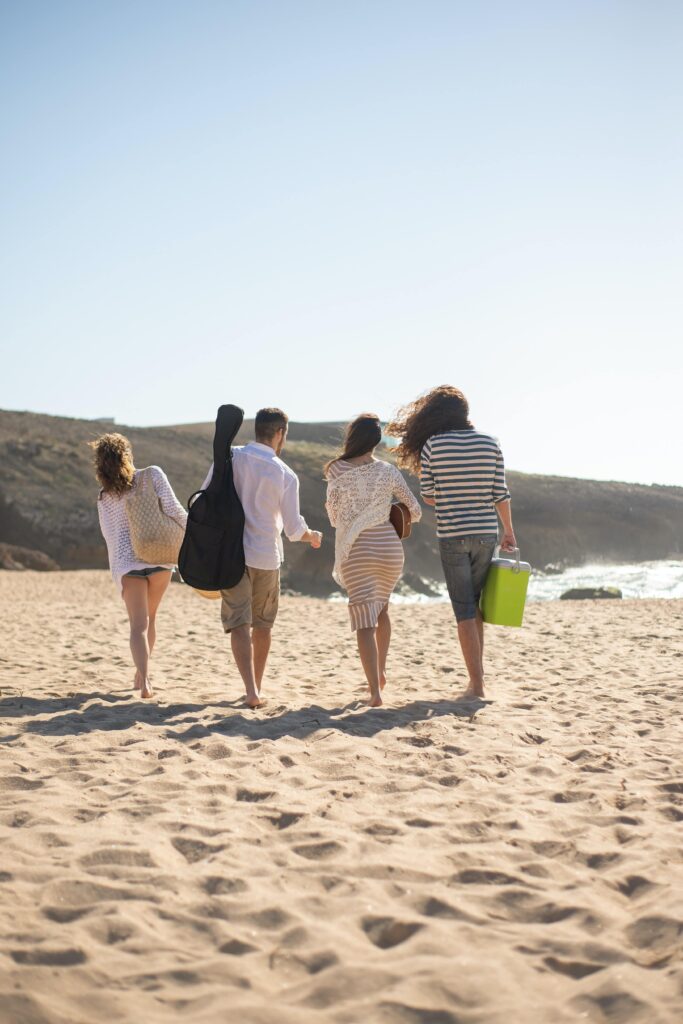 3.     Zuma Beach
Zuma beach is one of the most popular beaches in California. Zuma Beach has eight parking lots with approximately 2000 spaces, food stands at each end of the beach, restrooms and showers are available on Zuma Beach as well as volleyball nets & a bus stop.
Zuma Beach, located in Malibu, California, is the ideal Southern California beach. The Beach has 18 miles of beachfront and 105 acres of dunes, grasses, and picnic areas. Zuma Beach is known for its wide variety of activities including swimming, surfing, body boarding & other activities. Enjoy a day at the beach and then head over to Zuma Beach Cafe for some delicious food after you've worked up an appetite from all that fun in the sun.
Zuma offers many activities from swimming to surfing! The area has one-mile-long crescent-shaped white sand beaches suitable for sunbathing or picnicking. Zuma's wide expanse makes it the perfect place for recreation like playing ball, flying kites along the shoreline, and much more.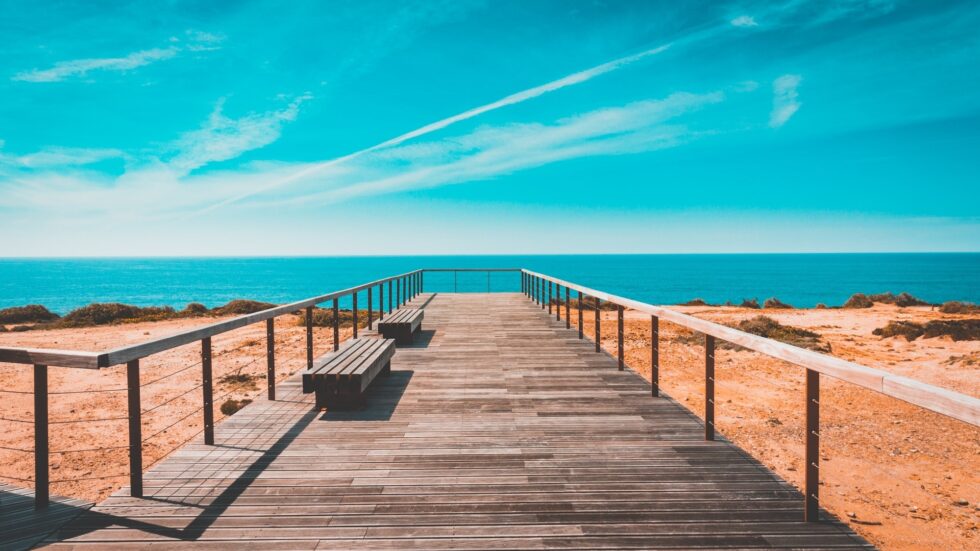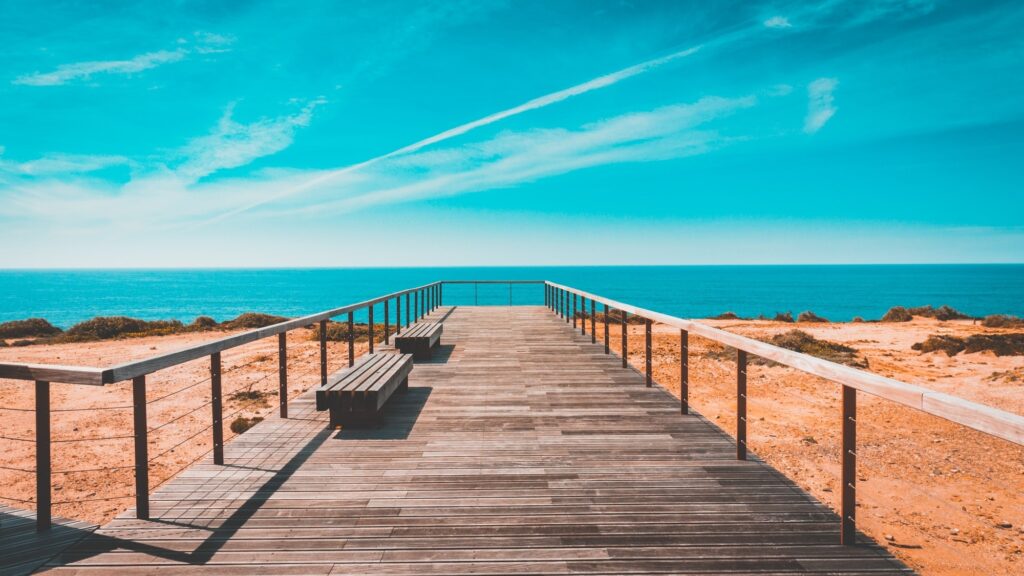 4.     Malibu Pier
The Malibu Pier, often known for its distinctive twin white towers, rough-hewn planks, and panoramic vistas of the coast, is a popular destination and the most recognized landmark in the area. The Pier has a history dating back to 1905 when it was first built as a fishing pier. Mingle with fishermen and fishmongers, shop at the pier's quaint shops and galleries, or grab a bite to eat.
Enjoy live music in summertime when the pier is open late into the night. The pier offers a fun and relaxing escape from city life with shops, restaurants, bars, and entertainment venues in addition to activities like fishing, surfing, stand up paddleboarding (SUP), kayaking, and more. Enjoy the beautiful Malibu scenery!
Taking a stroll on the pier is an activity in itself. Malibu pier is a popular destination for many visitors to get an incomparable view of the coast and its surroundings. From the Pier, sometimes you can spot dolphins in the water!
Picnic areas are available near Malibu Pier so that visitors can enjoy their time there while enjoying delicious snacks or lunch boxes from home.
Visitors can pick up souvenirs and gifts at the Pier. The pier also offers a wonderful view of Malibu's famous coastline! The pier is open daily from sunrise to sunset.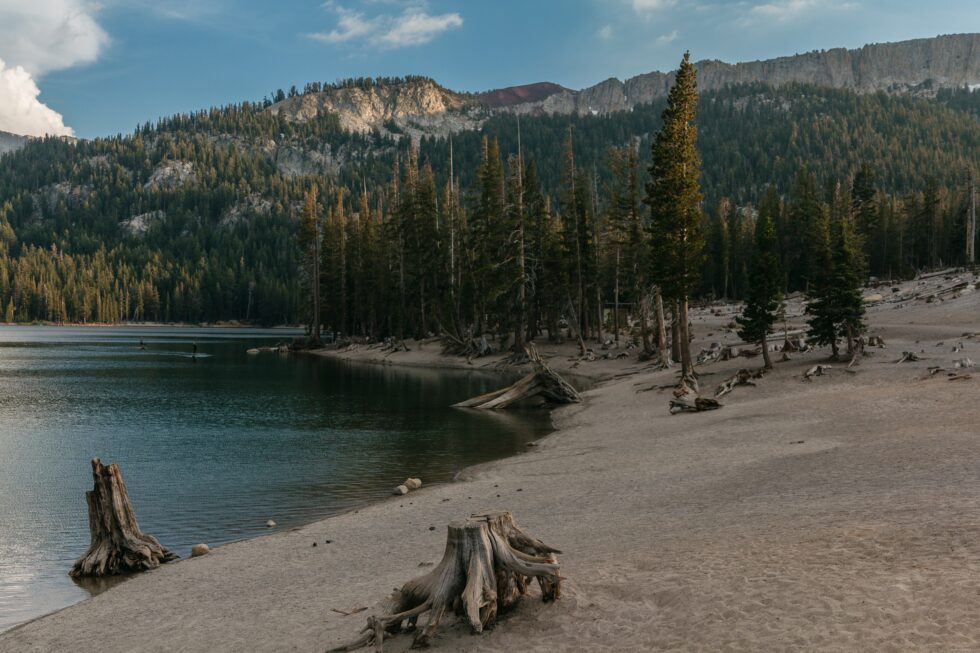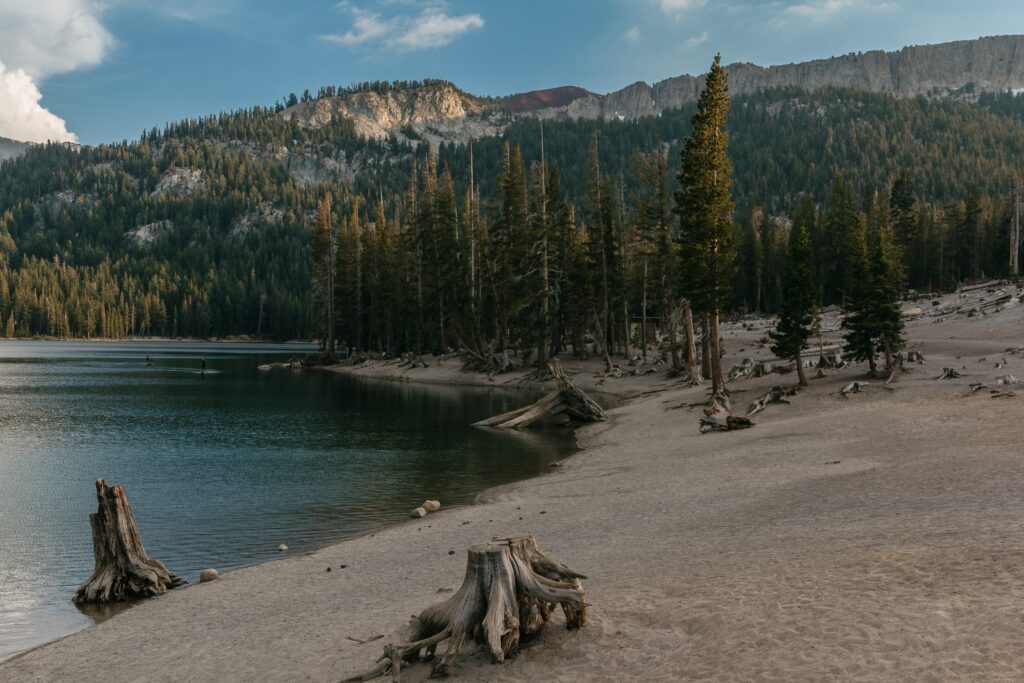 5.     Leo Carrillo State Park
Leo Carrillo also has its own campsite which provides outfitted cabins as well as tent sites for those looking for a more rustic experience at this Malibu state park beach location! You can find Leo Carillo on your next trip down Pacific Coast Highway in Malibu if you're exploring Southern California beaches, just 16 miles west of Santa Monica Pier.
This park offers something for everyone with its wide-open beach area that is home to crabs, sea anemones, and mussels. If you love hiking, biking or camping Leo Carrillo offers trails for all levels of expertise – from beginner to advanced hikers/bikers who want the most challenging trek possible. You can find Leo Carillo on your next trip down Pacific Coast Highway in Malibu if you're exploring Southern California.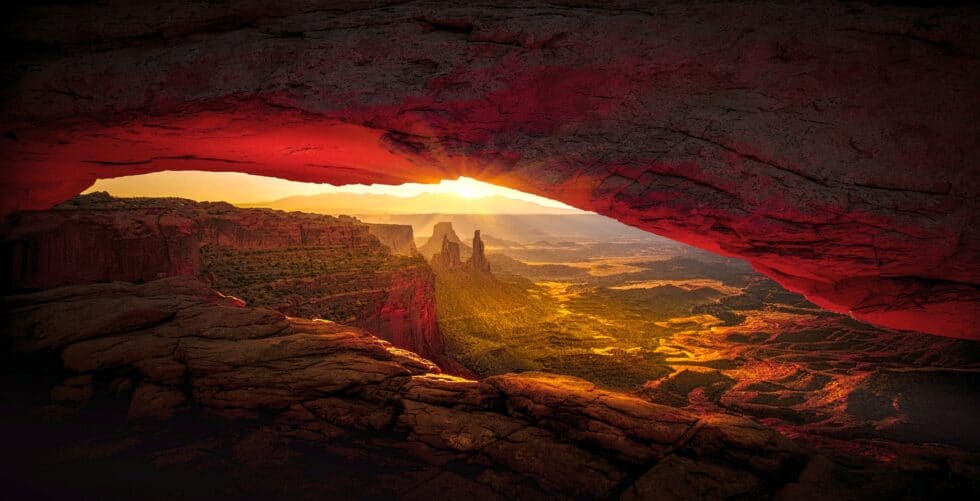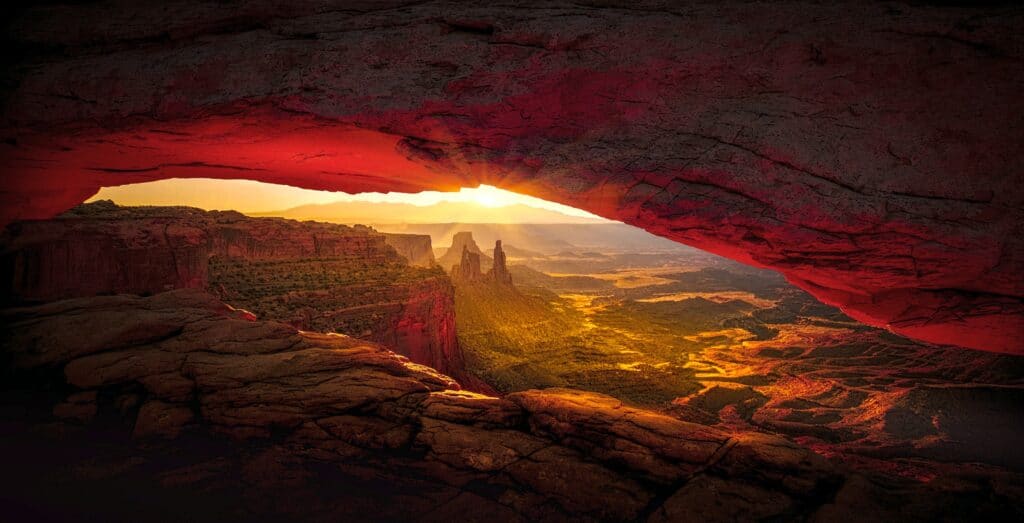 6.     Discover The formations at El Matador State Beach
This is the most popular beach in all of California. The reason for this is mainly because the formations along the coast are absolutely stunning! At El Matador State Beach, you can find rocks that have been sculpted into these interesting shapes by years and years of water erosion.
The beach itself is a pretty long stretch which offers some great spots to sit down and relax during your time spent here. You can discover hidden caves and huge rocks that stretch out into the sea. The formations here really are quite something to see and I highly suggest checking them out!
If you visit the State Beach during sunset, then it is a truly special experience. You will be able to take in all of the sights without other people around so that you can enjoy your time at this stunning beach location even more than usual! Discover why we think this spot should be one of the top things to do when you're visiting Malibu.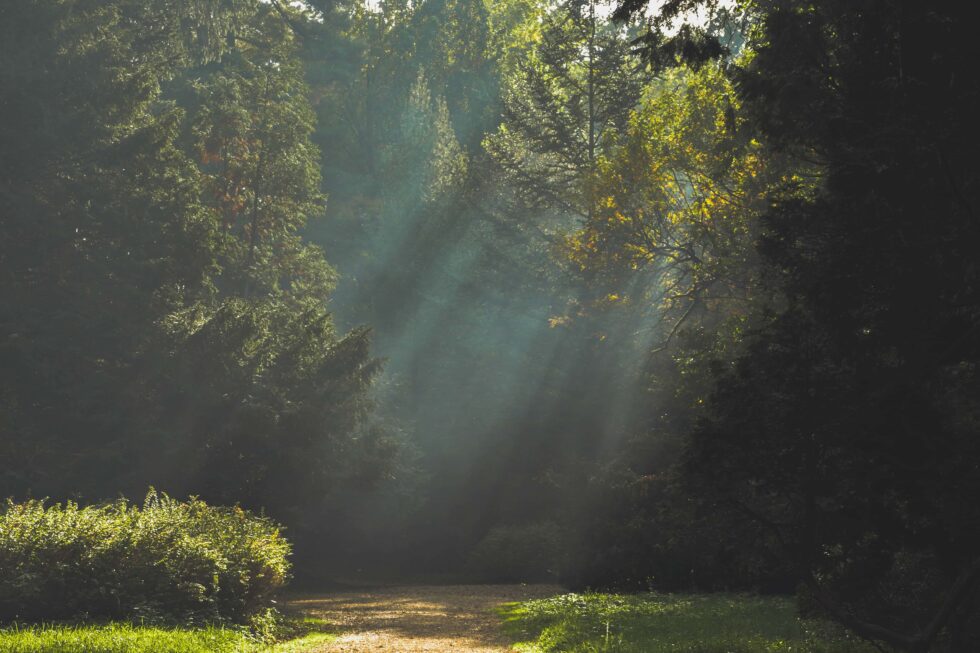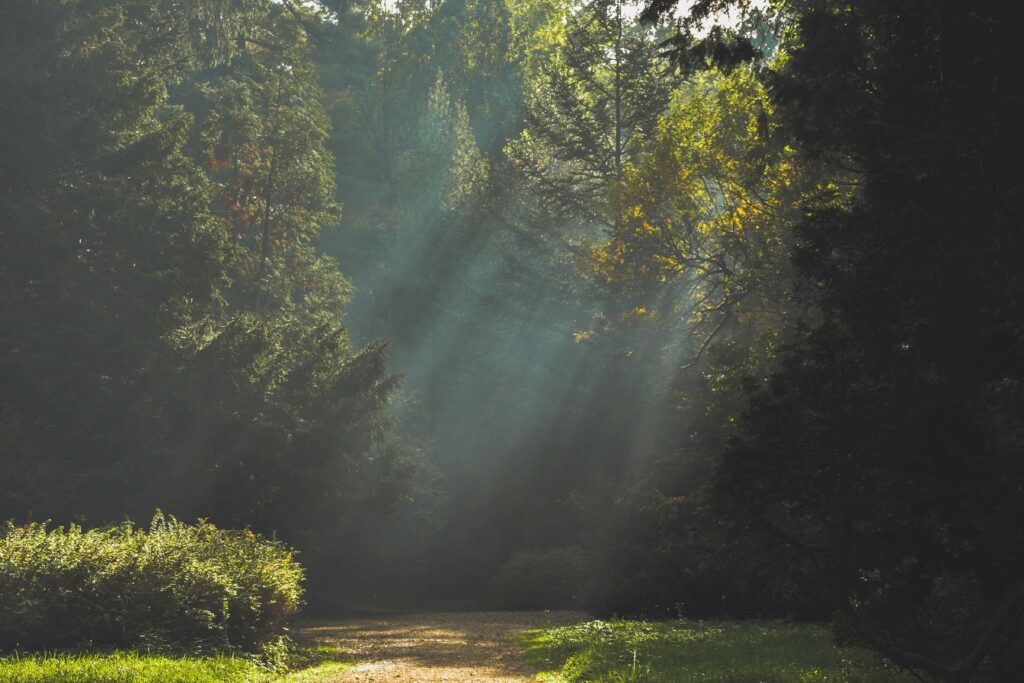 7.     The Grotto Trail
On your visit to The Grotto Trail, you will be able to see a number of different types of vegetation along with an abundance of flowers. The area has been known for its wildlife so if you're lucky you may even spot some interesting species on the way! You can walk through the forest and take in all that it has to offer during your time spent here.
The path is very easygoing, meaning that people from any age group can enjoy their experience at this location without being out of breath or having sore feet by the end of it. The walk takes approximately one hour, depending on how long you wish to spend exploring everything The Grotto Trail has to offer. There are also picnic tables located nearby should you want somewhere quiet and peaceful where can have lunch before heading back home.
The trail is perfect for both hikers and runners, with no difficult obstacles to scale or difficult terrain that needs to be crossed. The trail is also mostly shaded meaning that you can avoid the hot summer sun if needed by using it during the early hours of the morning or later on in the afternoon once temperatures have cooled down a little bit more. The best time for running The Grotto Trail would be between March and October when conditions are at their peak.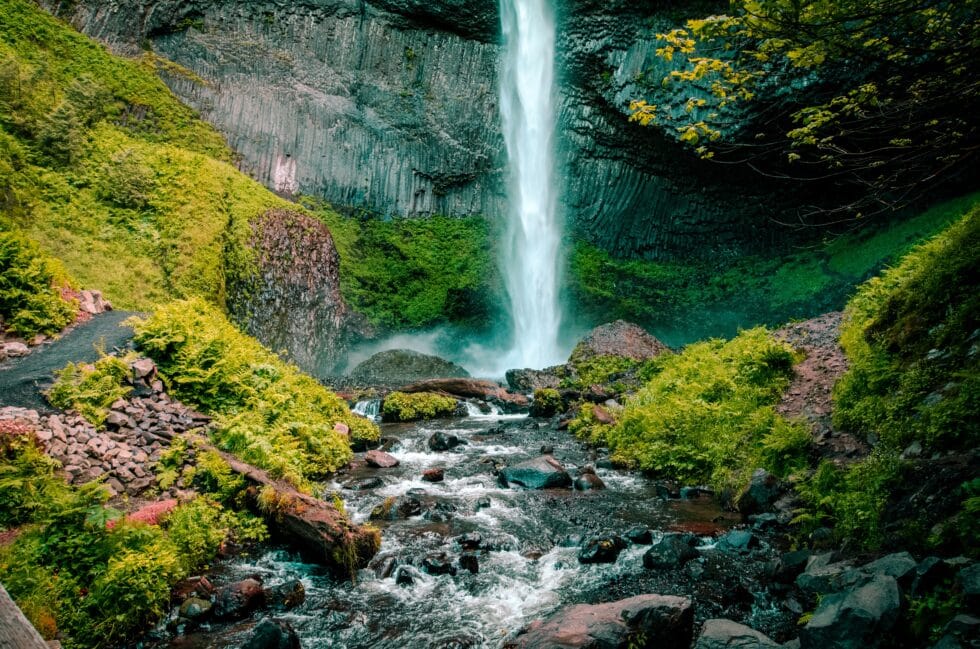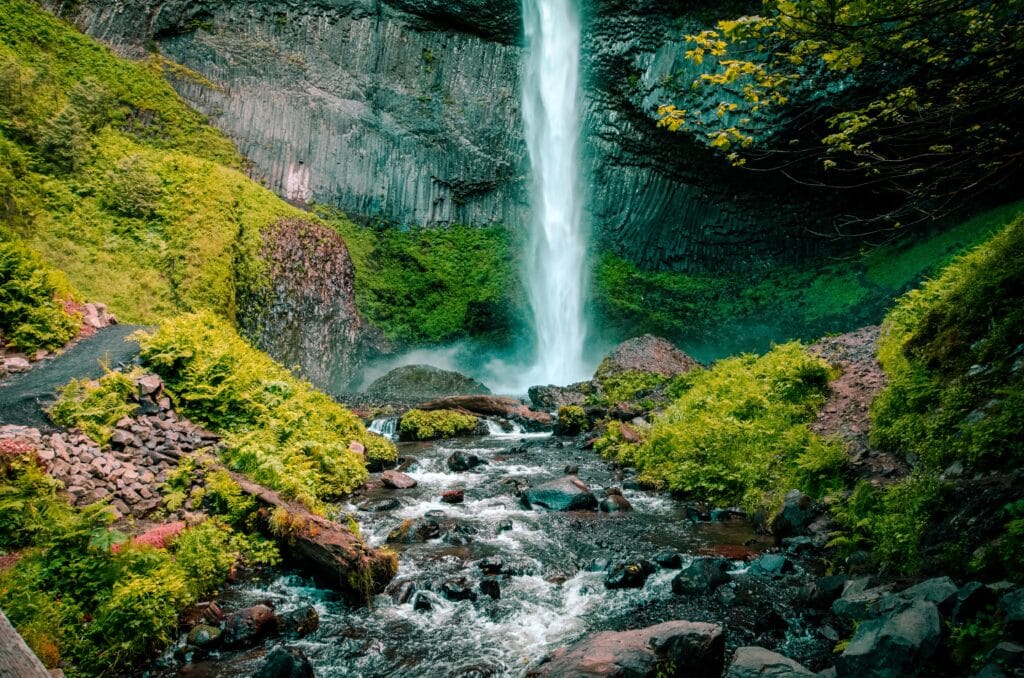 8.     Escondido Falls
Why not visit Escondido Falls. It features an amazing waterfall that will take your breath away. You can easily access the waterfall via Escondido Falls Trail, which is an old roadbed used by cattlemen in this area during the nineteenth century.
As it's just a short hike of about 0.75 miles to reach Escondido Falls from Escondido Campground you'll have more than enough time for having lunch before heading back home.
When you reach the Escondido Falls Trailhead, there is usually ample parking space available in the lot located across the street from Seaview Church and School on Escondido Canyon Road. The trail starts off quite steep but then mellows out as it heads towards Escondido Falls which is about half an hour into your hike. There are several picnic tables along this route where you can take a break before heading back home if need be.
The best time for running Escondido Falls would be between March and October when conditions are at their peak.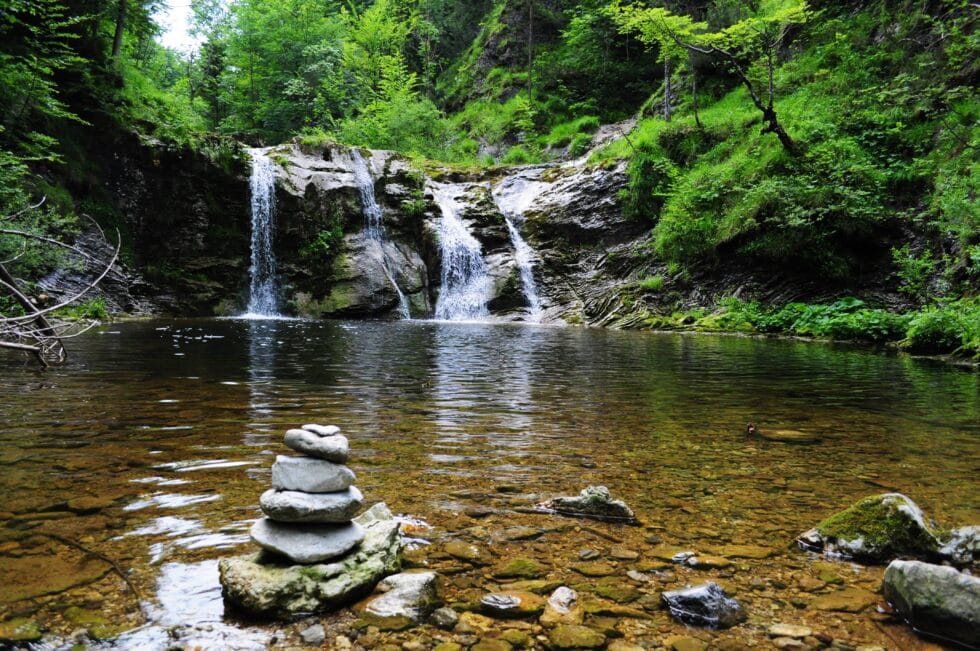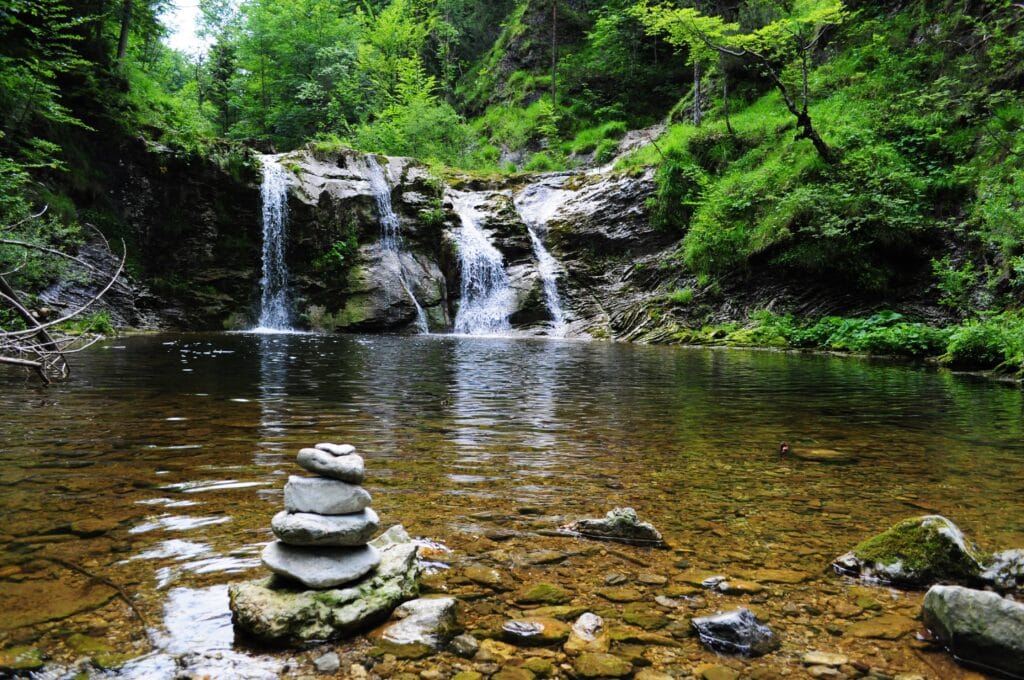 9.     Malibu Creek State Park
This state park attracts millions of visitors every year and it is easy to see why. There are over 8,000 acres of rolling tallgrass prairies, oak savannahs, and spectacular summits that reach from 1300 to 3000 feet. The park has something to offer everyone who visits, whether it's a weekend of camping or simply walking around the grounds.
Malibu Creek State Park was previously owned by 20th Century Fox studios before they gave it to the state in 1976. Malibu Creek State Park has welcomed millions of visitors ever since its opening day! The terrain here looks spectacular enough that many people have seen this place on television or in movies because these scenes were filmed within Malibu Canyon itself!
Discover its dramatic peaks, and take a hike on the most beautiful trails! Malibu Creek State Park is a popular destination for hikers and climbers as well as those looking to explore the area with their families. There are different things you can do here, from biking or horseback riding along its expansive trails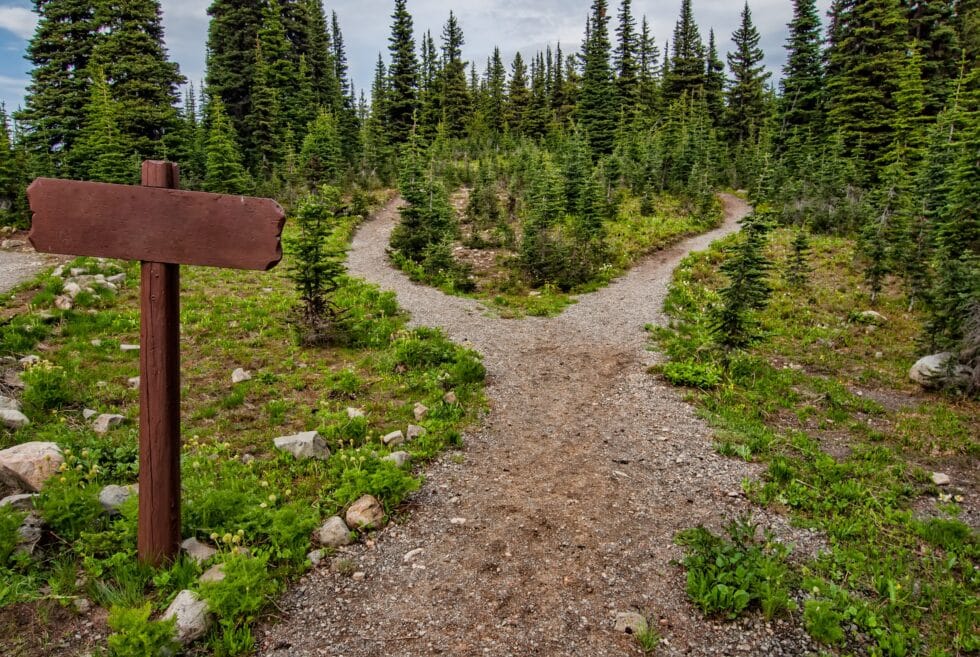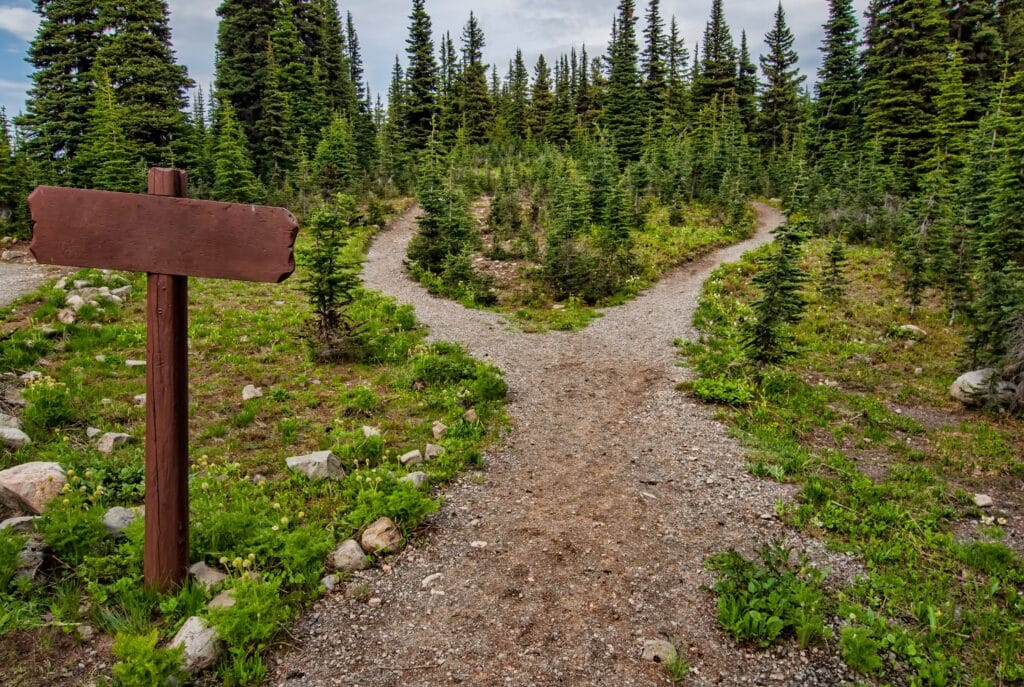 10. Mishe Mokwa Trail
Take a trek at Mishe Mokwa trail and discover the beauty of the California landscape! Mishe Mokwa means "dark and light" in Native American dialect, and it refers to a seasonal lake hidden deep within this trail. Follow the rolling green hills as they lead you towards Sandstone Peak Trail, one of its most popular trails that goes all way up to the summit at Mount Allen.
As you walk the trail discover the small canyon Mishe Mokwa and the deep creek that runs through it. Watch for large birds of prey such as hawks, eagles, and falcons flying in the sky above you or perched on a nearby tree.
Take your time exploring all its hidden delights! Mishe Mokwa is full of surprises so make sure to take breaks when needed… stop by at one of many benches placed along this trail to enjoy some peace and quiet before moving forward towards Mount Allen!
This particular loop can be done in either direction but we recommend going counterclockwise: start with Mishe Mokwa Trail which will lead you directly to Sandstone Peak Trail. The trail is rated as moderate and is about 15.75 km long and has an easy-to-follow path and minimal elevation gain – it's perfect for a day of peaceful outdoor fun!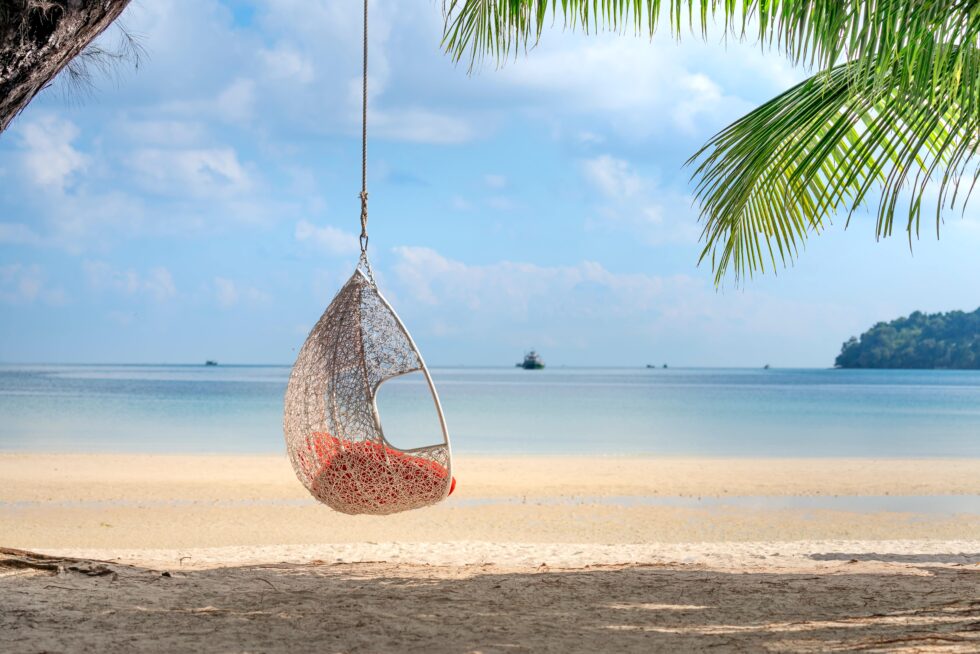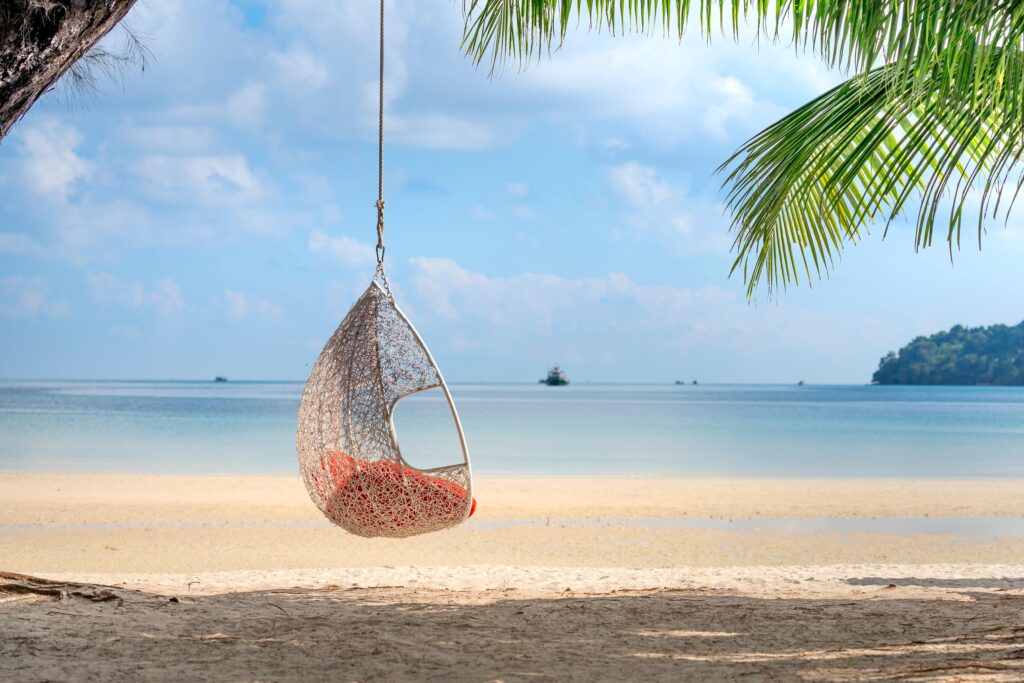 11. Visit the Amazing Beaches
Malibu has some of the most spectacular beaches in the entire world. While visiting Los Angeles, make sure to plan some time for exploring these beaches as they will take your breath away…
Top beaches include Leo Carrillo State Beach, El Matador Beach, and Zuma Beach.
These beaches are perfect for surfing, kayaking, jet-skiing, and more. If you are not an avid beachgoer who enjoys the thrill of these activities, then sit back with a book or even try your hand at stand-up paddleboarding!
There are also many beaches in Malibu that have been made famous by the number of movies and TV shows that have been filmed here. Visit these sites to see where your favorite actors once stood or even film yourself for a day!
– Paradise Cove Beach is home to the hit American Pie movie series
– Baywatch was shot at Zuma Beach, one of LA's most popular spots
– Leo Carrillo State Park has appeared on The Big Bang Theory show multiple times over because it stands in well with the geeky character persona fans love so much!
Paradise Cove Beach – Home to "American Pie" Series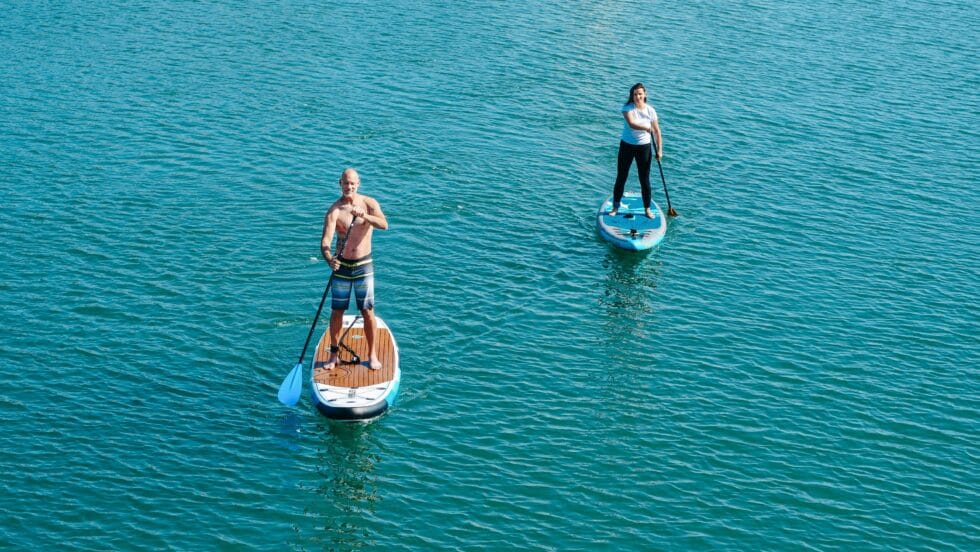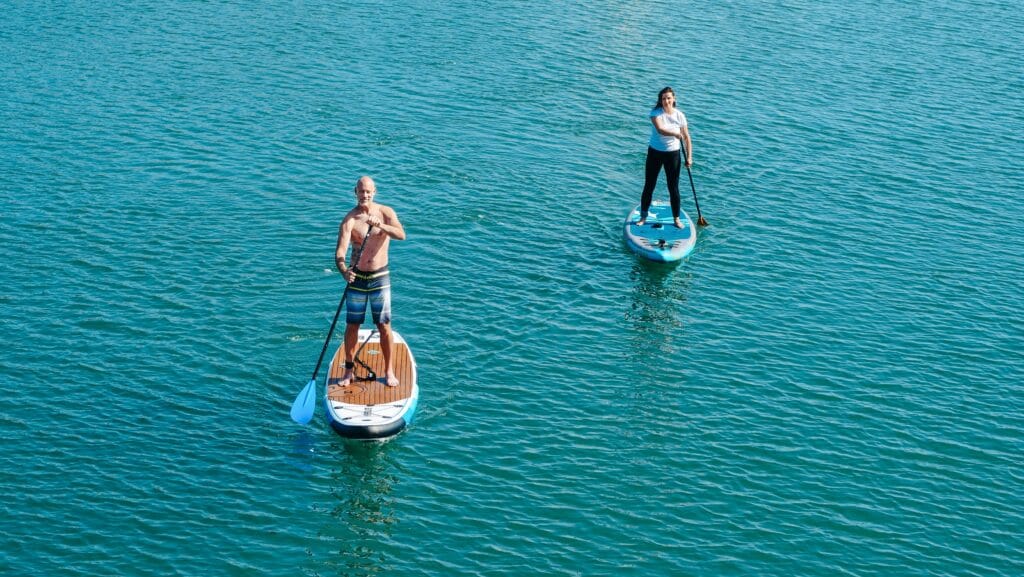 12. Learn How to Standup Paddleboard
A great activity to try in Malibu is Standup Paddleboarding. Learn more about what you can expect when getting started in this fun sport.
– Surfers generally choose to use longboards which are great for catching waves and cruising along the water surface with ease
– Some boards come equipped with a strap that attaches to your ankle or knee so that it's easier to stay balanced on top of the board while riding through rough waters
– There is an incredible amount of balance, strength, endurance, flexibility needed to be able to stand upright for long periods of time paddling across undulating surfaces against currents!
During your adventure, you can encounter dolphins and seals up close and personal. Sometimes it's almost like a marine life tour as the dolphin's cruise along with you!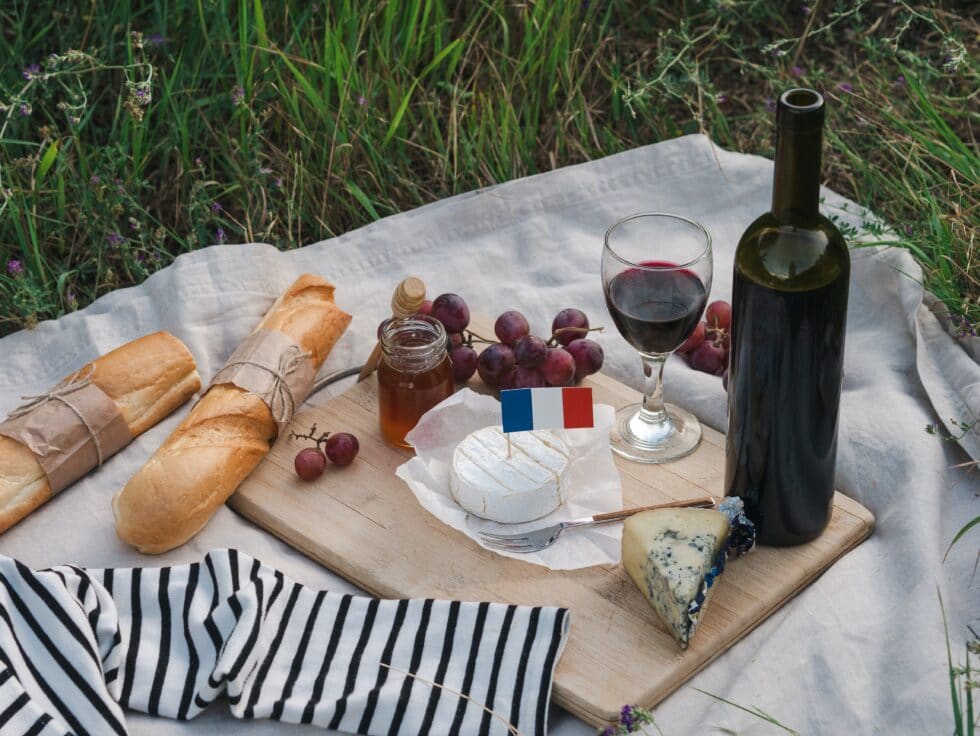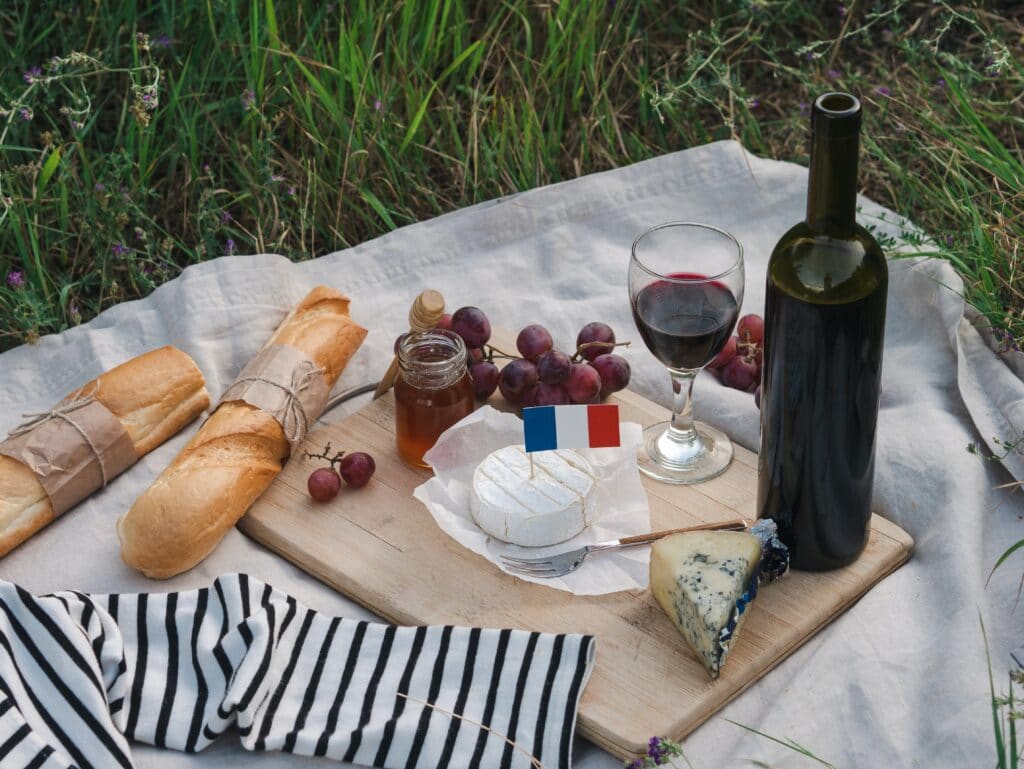 13. Take a Wine Safari
The perfect activity to indulge in is the wine safari. This adventure takes you through one of California's largest operating vineyards where visitors are able to see, interact with and enjoy animals that coexist alongside the vines.
The Safari has an open-top vehicle which makes it easy to take photographs while enjoying this unique experience!
On your safari, you can spot zebra, water buffalo, and llamas along with many other animals. You will also be able to learn about the history of Malibu and its vineyards too!
The tour includes a stop during which you can meet various creatures including our furry friends such as zebras, water buffalo, llamas, and others. The safari takes visitors through sprawling vineyards where they get to indulge in locally grown wines paired with hor'duerves for an unforgettable experience.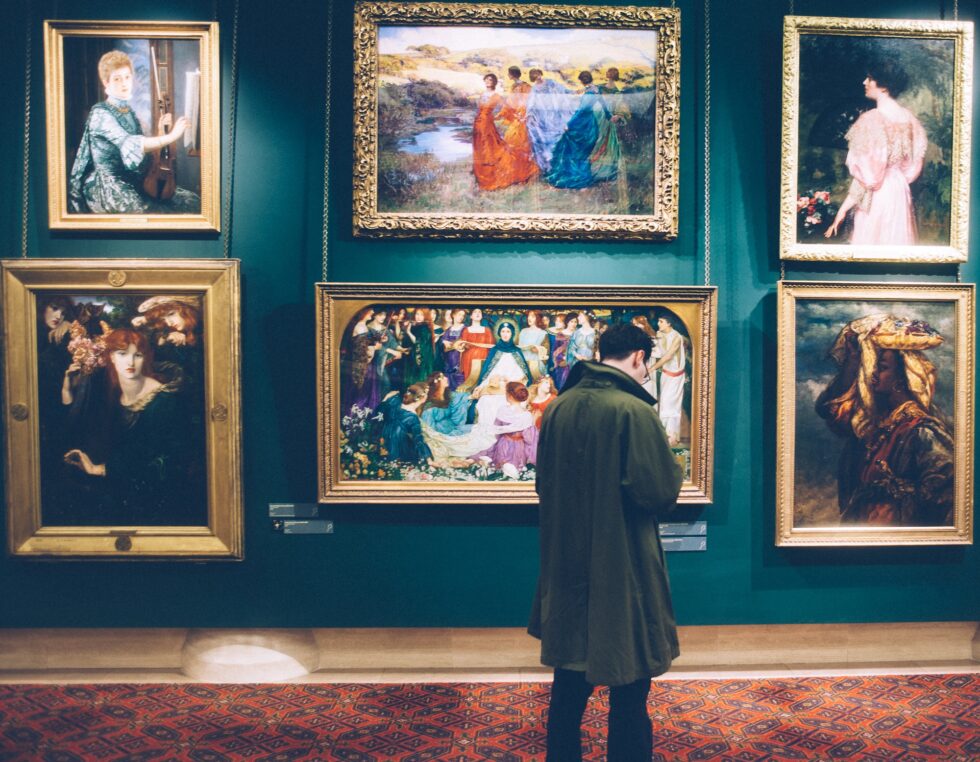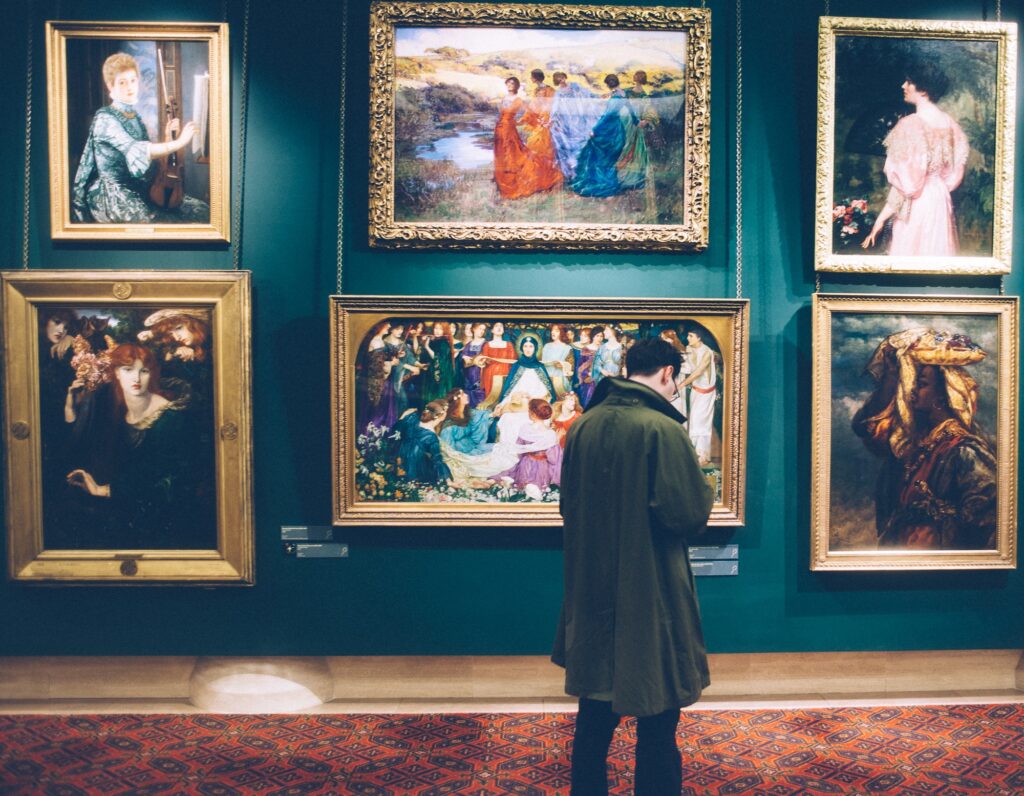 14. Adamson House and Malibu Lagoon Museum
This historic home is worth a visit. Adamson House is the place to go for history enthusiasts. The house tour will give you an insight into what life was like in Malibu throughout different periods of time, and it only costs $7!
Merritt Adamson was a local rancher who owned this beautiful home and it is now open for the public so you can come in and learn about what life was like back then, from the simple things such as eating dinner and going on walks to more interesting topics about how they entertained themselves during different periods of time.
The historic Adamson House offers a unique experience that allows visitors to see Malibu's rich heritage through its museum exhibits both indoors and outdoors. You can learn about this area while enjoying other activities such as taking one of their tours.
The incredible museum will take you on a journey through time so you can learn about the history of Malibu. It is a remarkable house to visit and the museum is open daily for all to see.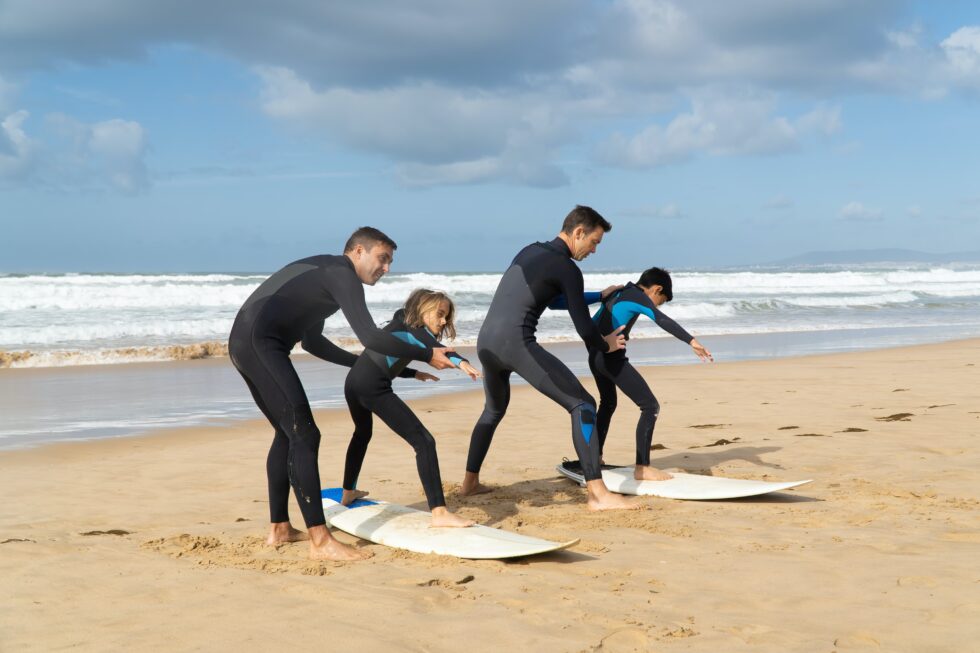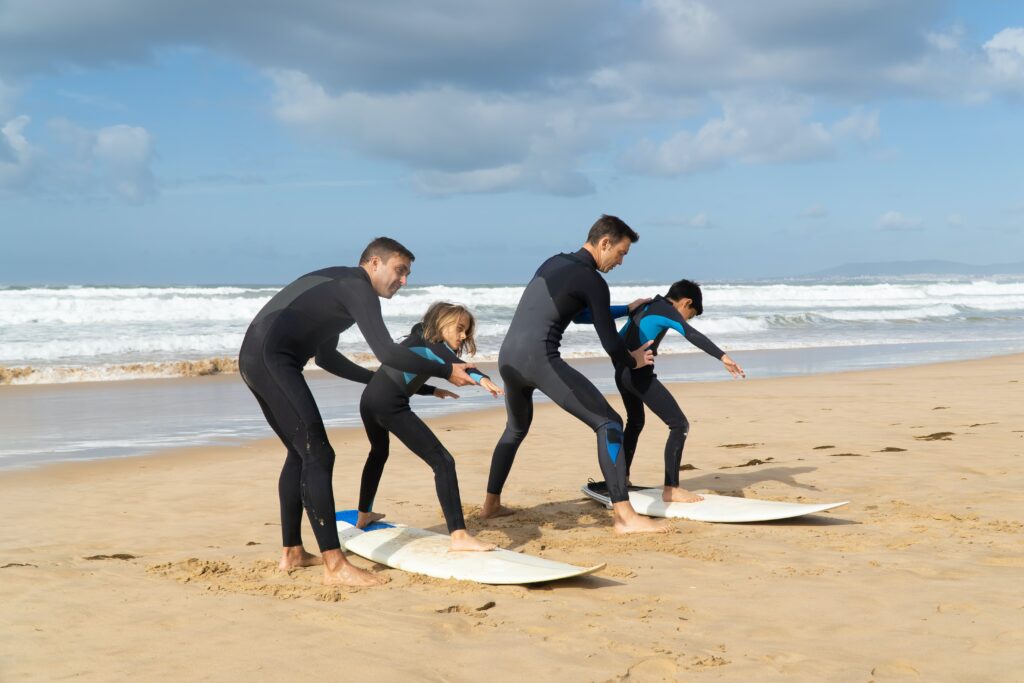 15. Go surfing
The most popular sport in Malibu is surfing. So why not take the opportunity and get some lessons to learn how to surf? Go surfing is the best spot for all levels of experience because they have instructors that can work with everyone.
Surfrider Beach offers some great waves and you will be able to see many locals practicing their sport there too. It's a very safe place to go so don't worry about safety but rather focus on having fun out in the water!
The instructor will teach you how to stand up on the board and how to catch a wave. It's really quite simple once you get out there!
The instructor is very knowledgeable about everything related to surfing – he grew up here after all 😉 He knows all the best places are for catching waves and can tell you what kind of board would work best for your skill level. Don't worry if you've never surfed before because this is something everyone can do with just a little practice 🙂 Malibu Surfing Lessons: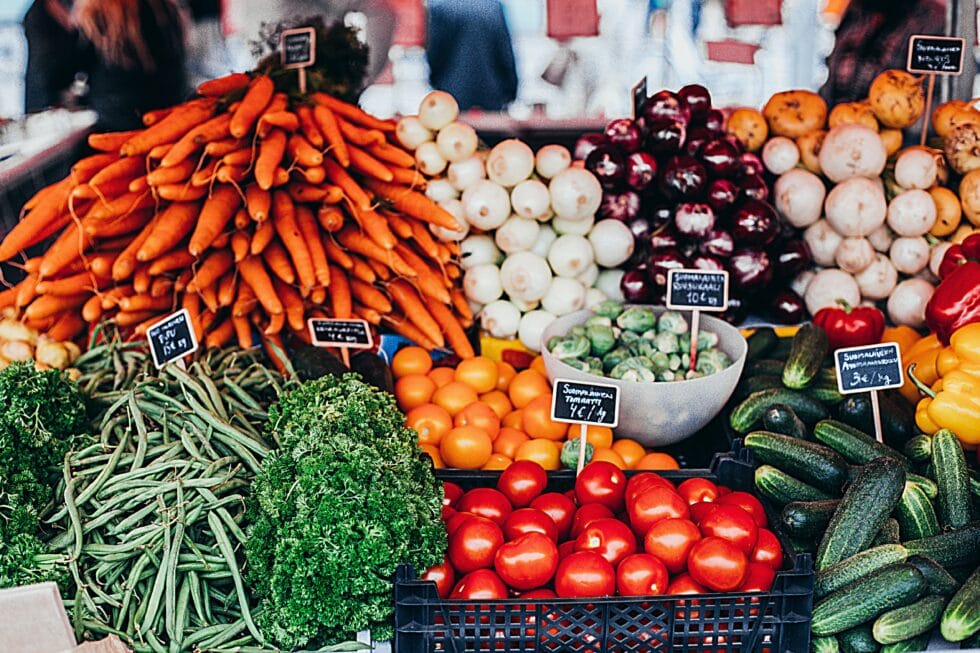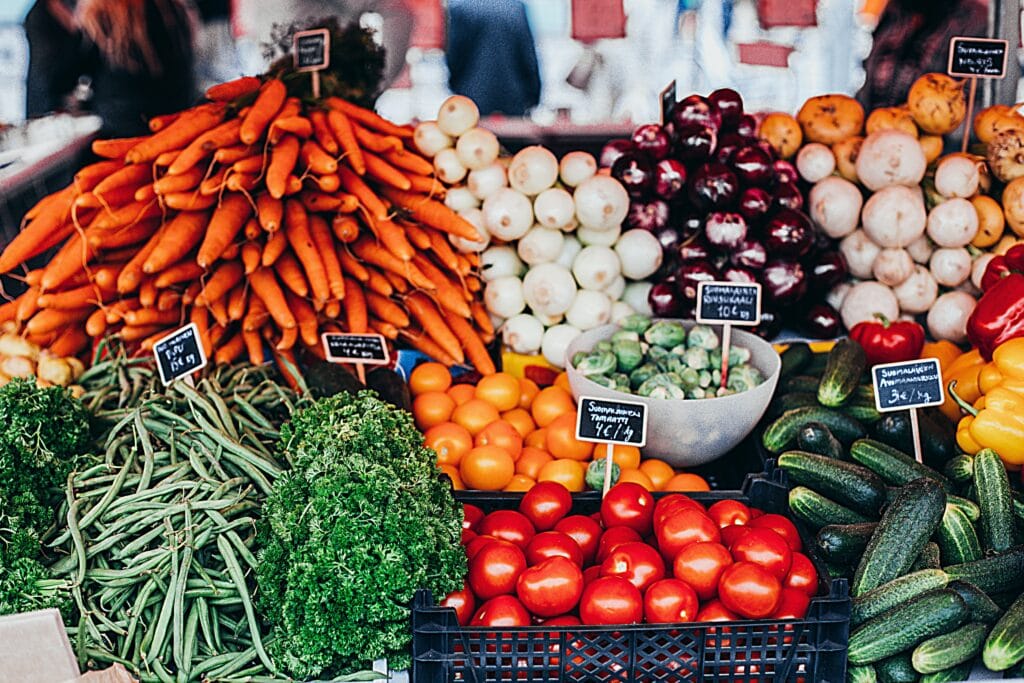 16. Wander Around the Malibu Country Mart
When in Malibu you should pay a visit to the Malibu Country Mart. Wander around the shops and sit on the grass to enjoy some food or drinks from one of their great outdoor cafes!
It's important that you take advantage of all that California has to offer while visiting, It is California's top spot to visit. The Malibu Country Mart is a great place to take it all in. Wander around the shops and sit on the grass to enjoy some food or drinks from one of their many outdoor cafes!
While you're there, don't forget to check out its different events going on throughout the year such as farmer's markets, art shows, live music concerts, and more. When visiting California this should be high up your list of things to do while here. – It's the top spot for anyone visiting California !!!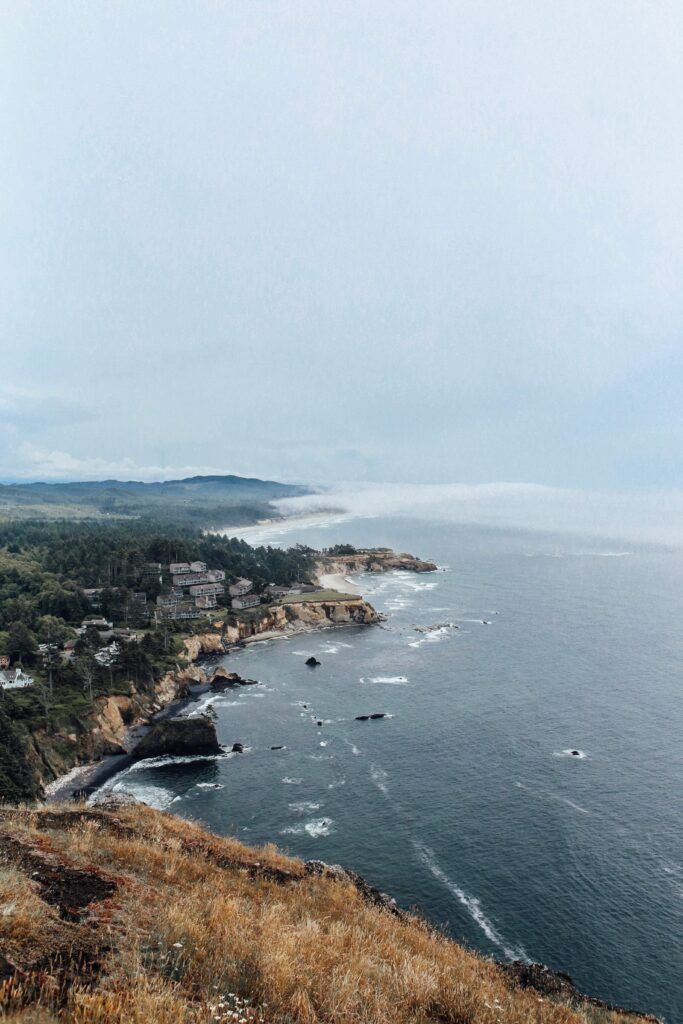 17. Relax at the Malibu Lagoon State Beach
There's nothing quite like a day at the beach. A relaxing day by the sea may rejuvenate your body and spirit while also providing you some much-needed sun. Enjoy a moment by the water at this beautiful state beach!
It's always recommended to visit the local beaches when in California for the ultimate beach experience. Enjoy the sun, sand, and water while taking in everything that California has to offer!
The south point of Malibu Lagoon State Beach is formed where Malibu Creek shuts off at the sea. The creek pools up to create Malibu Lagoon where you can enjoy a day of relaxation and recreation by the water.
The Malibu Lagoon is a great place to catch some waves or go kayaking. The lagoon itself offers activities such as kayaking lessons during the summer months! In addition, since its opening in 2000 several art installations have been erected around this area including benches that were made from recycled surfboards.
It is also a great spot for bird watching, as there are many shorebirds and waterfowl that can be spotted. Further, this area is perfect for those who want to walk or jog along the dirt trails which wind around the wetlands and offer great views of Surfrider Beach!
A parking lot for vehicles is located at the lagoon's beach junction of Pacific Coast Highway and Cross Creek Road. Footpaths loop around pristine coastal dunes and meandering creeks which drain into the lagoon. A pedestrian bridge spans across Malibu Creek, connecting Will Rogers State Beach to the lagoon.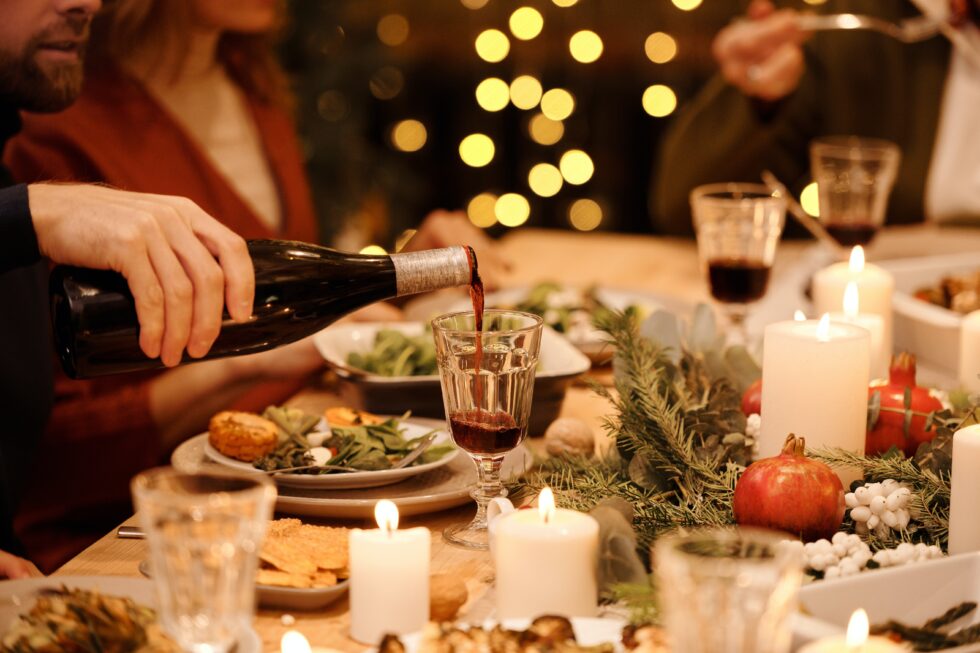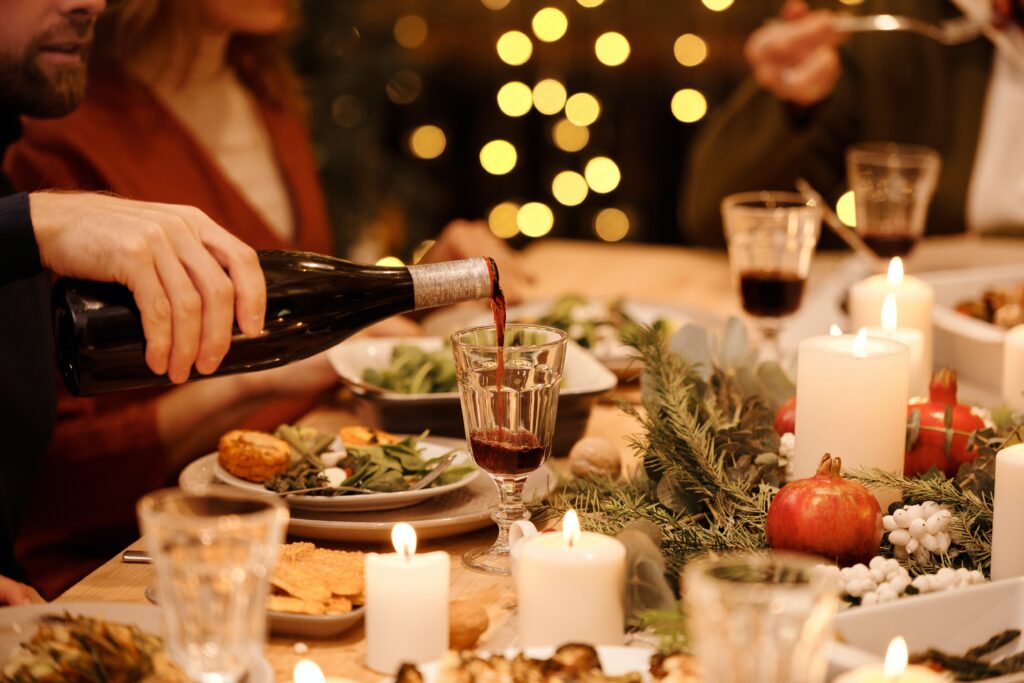 18. Enjoy a Fancy Restaurant
A visit to Malibu is not complete without dining at one of the many excellent restaurants scattered throughout the town. Whether you're craving seafood or looking for a local BBQ, there is something for everyone here in Malibu!
Explore all that Malibu has to offer from excellent pizza joints to the best sushi restaurants. You will discover some of the most amazing restaurants on offer. Enjoy a fancy restaurant or go for some great bar food, either way, you will have a blast exploring all that Malibu and its dining options.
Here are some of the top spots to get you started, but be warned you will be spoiled for choice.
Conclusion
Our team of travel experts has been exploring the Malibu area and found all sorts of amazing things to do. From learning how to surf, hiking on a scenic trail, or taking in an art gallery, there is something for everyone here! If you're planning your next vacation, we hope this blog post helps spark some ideas about what activities are worth trying out while visiting Malibu. Have you already tried any of these 18 activities? What was it like? Leave a comment below and let us know which activity you will try first!
Find out more about cheapo air flights for massive savings to your idyllic destinations. Discover more cheap tourist places, saving you money on accommodation flights, activities, and more. For the ultimate vacation check out Astor Florida and the exciting things you can do on your visit.