Looking for some warm weather in January?  Take a look at the list covering destinations where it is hot in January to go on holiday.  Explore the warm places to visit in January for short haul and long haul hotspots for that winter sun feeling. 
Winter has passed, and with January's arrival, you have not much to look forward to until Easter. You ask yourself, where is hot in January? Nothing is holding you back to make your fun escape, and the best way to banish all the winter blues is to escape to a sunnier destination. The short-haul flights may not deliver temperatures over 20 degrees, but there will be a good amount of sunshine. A more extended flight can take you anywhere to the off-season Egypt or cruising down the Amazon River. It is also the ideal time for beach destinations, and you will have the opportunity to discover some of the most stunning beaches and beat the crowds. This list of destinations is ideal for people looking from the far-flung, idyllically private, or the finest Caribbean views.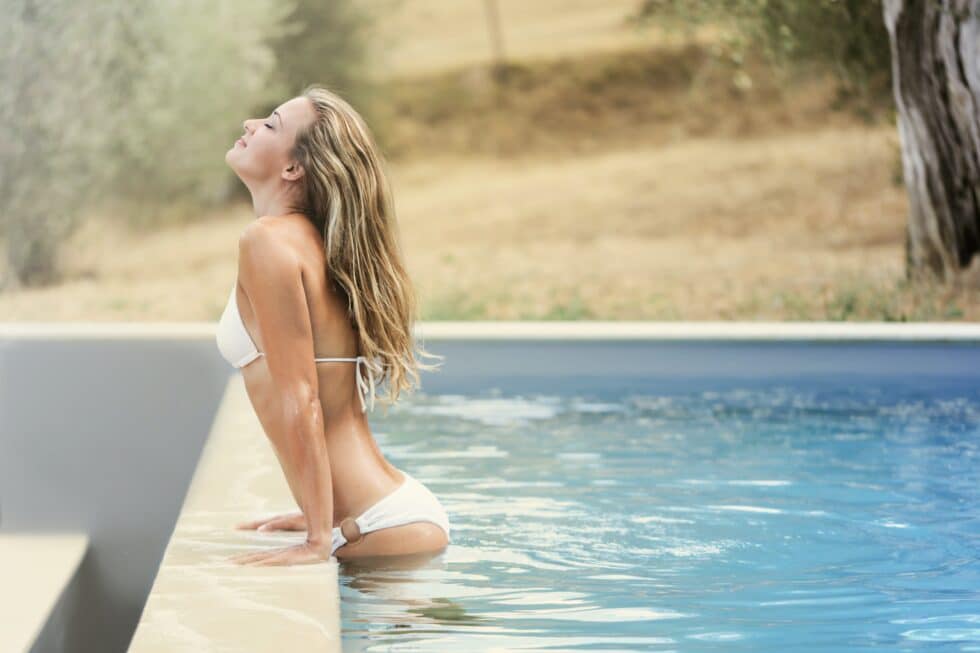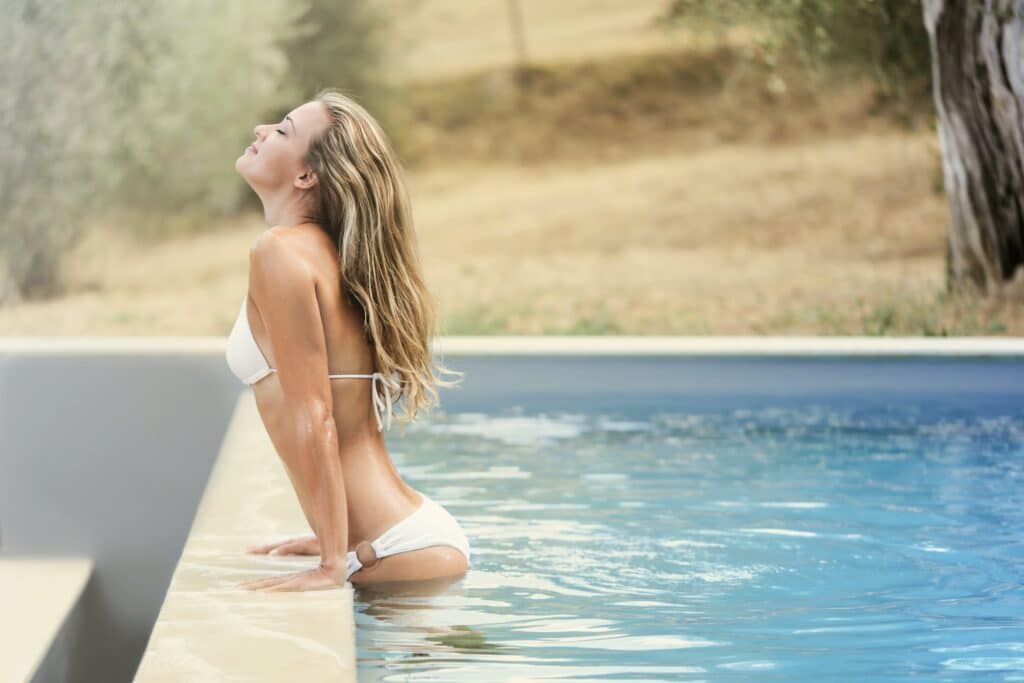 Where Is Hot In January Short Haul
Suppose you are looking for the ideal destination and don't have the time for a long-haul flight. There's no need to go all the way to Asia or the Caribbean to get some well-deserved sun rays on holiday. Here are some ideas that are much closer to home, allowing you to escape the gloomy weather for a few days in the sun.
Gran Canaries
In the Gran Canaries, it's summer all year round, boasting 20 degrees all year round; some of the popular destinations include Tenerife, Lanzarote, and Gran Canaria.
Small islands are less crowded like La Gomera or La Palma, not appearing in the British holidaymaker's holiday lists, making them ideal for exploring the winter sun and getting the best from the destination. If you fly from the U.K, the journey will take around 3 hours and 30 minutes, with temperatures around 22 degrees all year round.
Tenerife
The island is a favorite amongst the British, boasting some of the most stunning beaches in the archipelago. Playa De Las Americas is a popular beach resort, delivering some great restaurants and dive sites, all in one place. Adding to this, it's a superb destination attracting windsurfers in El Médano, or you can hike up Spain's highest mountain at Pico del Teide; if you prefer a more relaxed way to reach the top, you can take the cable car to admire the stunning views.
Fuerteventura
It is the second-largest island on the Canaries, and compared to Tenerife; it has a significantly smaller population. You will discover more than 90 miles of golden sandy beaches. The island is popular with kite surfers because of its warm winds from the Sahara. After you have found your ideal beach, you can discover the Jandía Natural Park's stunning landscapes. Or take the journey inland to discover Mahoh, a rural resort built on volcanic stone and offering some of the most breathtaking views, perfect for hiking and horse riding.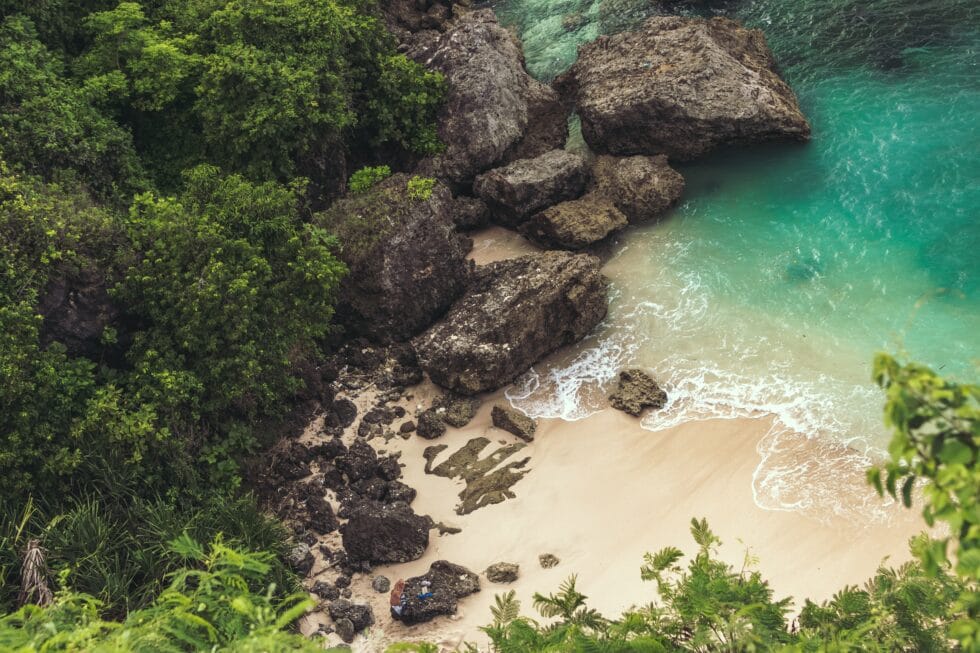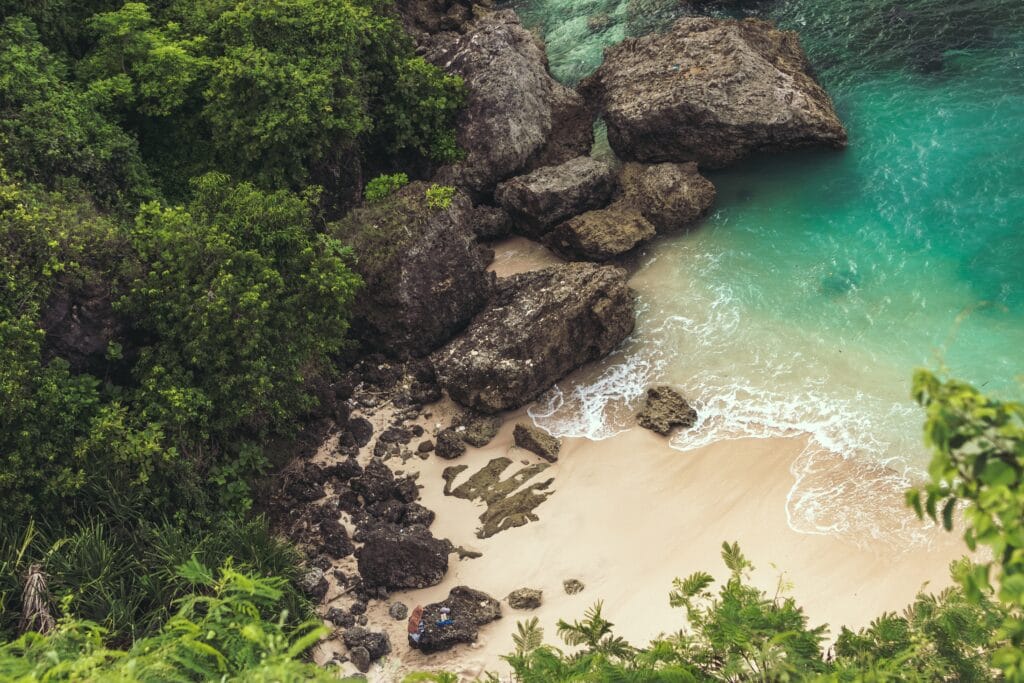 Gran Canaria
It is a beautiful island attracting British tourists all year round. Gran Canaria is a firm British favorite, boasting some of the most beautiful coastlines to be found. The island is just a short flight from the U.K of 4 hours and 30 minutes, perfect for a weekend hop.
You will find fabulous restaurants on the island, vibrant nightlife, and family-friendly hotels and restaurants. Temperatures can reach 25 degrees in January. It's no surprise why this is one of the top tourist destinations to visit.
Madeira
If you are looking for guaranteed sunshine, then Madeira is the ideal destination, and it's on the government's green list. It's a beautiful island with mountains, hiking trails, excellent food, and botanic gardens. It's not your typical beach destination. If you are looking for beach destinations, consider the Canary Islands or Malta. Madeira boasts temperatures of 20 degrees, and a flight from the U.K will take around 4 hours.
Malta
Malta is more than a beach destination, combining culture and history. The trio of islands is in the southern Mediterranean and boasts some of the most idyllic beaches you are likely to find. You can stroll through Valletta, Malta's capital, or take the ferry across to Gozo, boasting unique landscapes and a very relaxed way of life.
Divers can have the opportunity to explore the underwater caves or wreckage sites on the island of Comino.
TEL AVIV, ISRAEL
Israel enjoys sunshine throughout most of the year. If you are searching for a hot destination in January, then Tel Aviv boasts temperatures of 23 degrees, it's not one of the big hitters, but it is warm enough to sit at the beach for a more casual pace of life. The middle eastern Metropolis is only a five-hour flight from the U.K, making it the perfect location for a short break. Along with its stunning beaches, you can admire the skyscraper skyline, admire the Bauhaus architecture, indulge in the fine dining restaurants, discover the history in avant-garde art galleries, or enjoy its vibrant and lively nightlife scene. It is ultimately a Mediterranean version of Manhattan. Tel Aviv delivers over 14 kilometers of stunning coastline to discover your ideal beach. It is easy to see why the city attracts so many creatives all year round.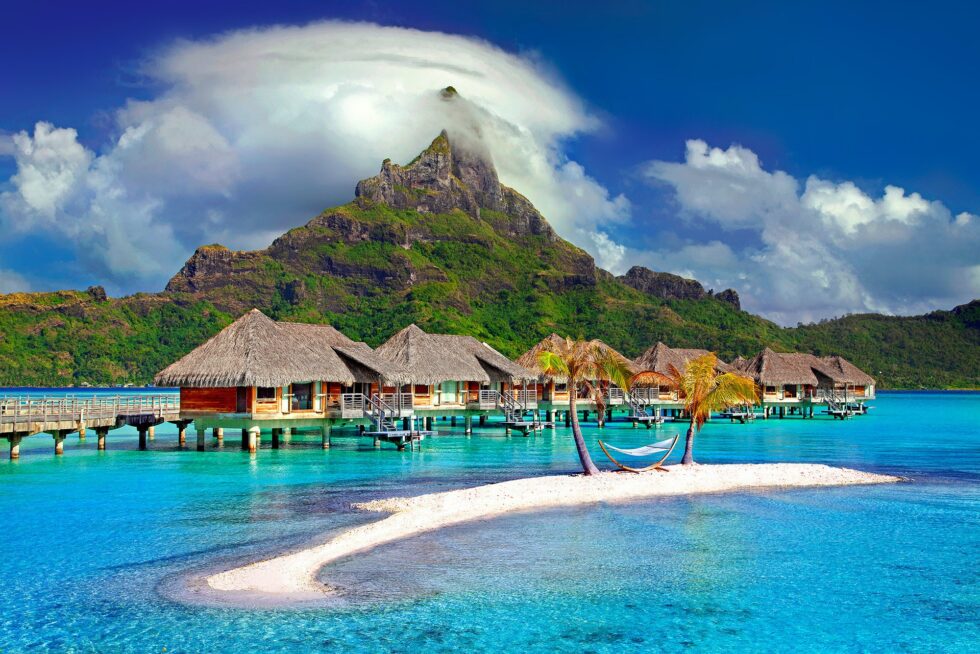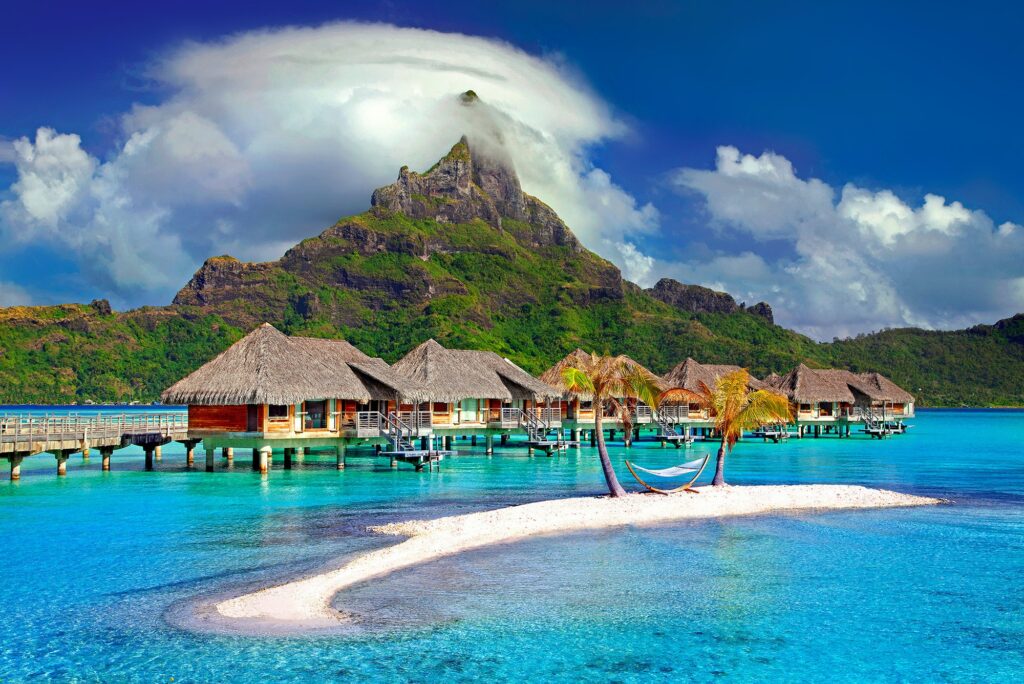 Warm Places To Visit In January Long Haul
Cape Verde
You will find Cape Verde 500km in the Atlantic Ocean of the West African Coast. It is a mixture of influences from Portugal and Africa.
Cape Verde is not a mainstream tourist destination; like the Canary Islands, it still attracts many tourists because of its stunning beaches of Sal and Boa Vista. If you are an adrenaline junkie, you will have the opportunity to go hiking on hillsides of frozen lava, windsurfing, deep-sea fishing, or surfing.
The oceans in Cape Verde have an array of marine life like sharks, dolphins, and sea turtles. If you ask where is hot in January? Cape Verde is ideal, with temperatures reaching 23 degrees. If you plan to go in January, you will be able to snap up some bargains, making it perfect for a winter sun vacation.
Morocco
Exploring the Marrakech is ideal in January, with the scorching temperatures presenting more pleasant temperatures of 20 degrees. You can stop for some refreshing mint tea on the various rooftop cafes or join the vibrant atmosphere of the food stalls. Suppose you seek a beach time retreat, head to the coast or the laid-back towns of Agadir or Essaouira. If you prefer something more energetic, then head to the Atlas Mountains, but make sure you have warm clothing for the chilly night temperatures.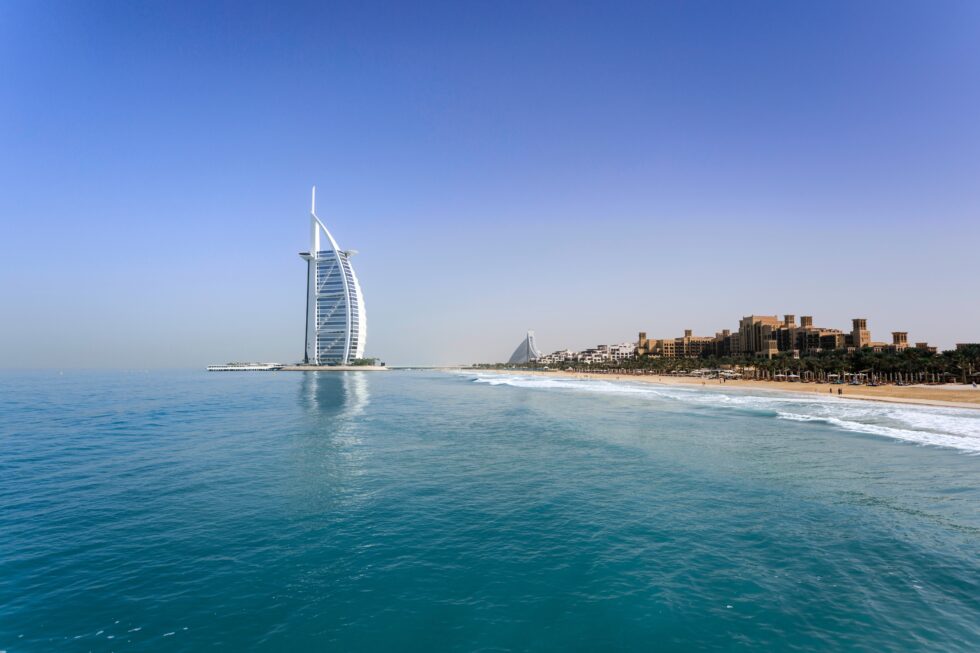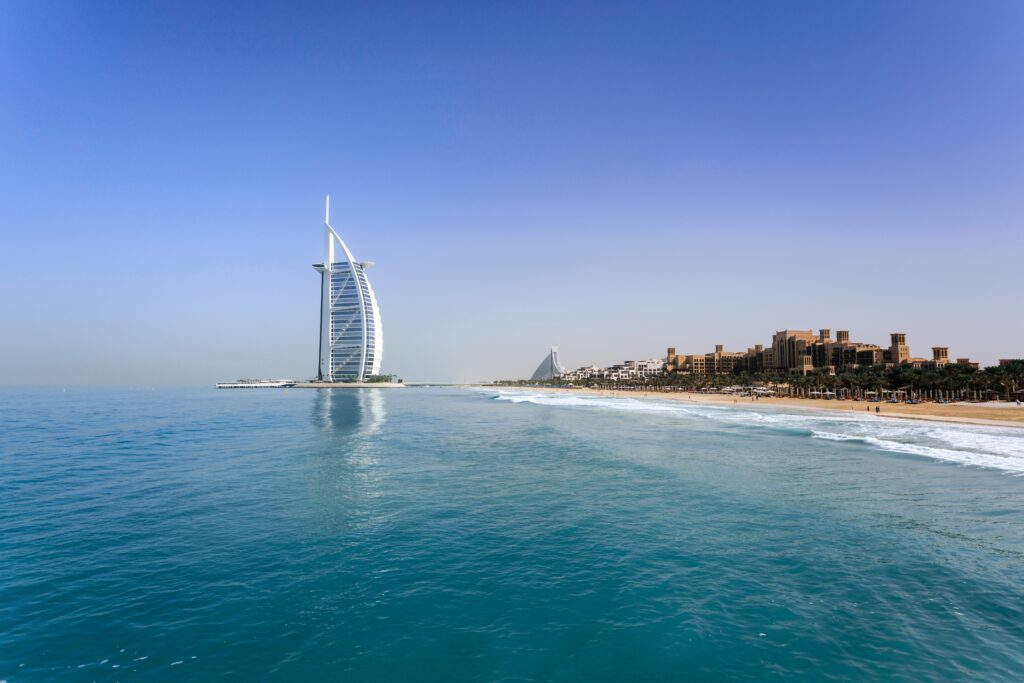 DUBAI
Dubai boasts great sunshine weather all year round and pleasantly hot in January, boasting temperatures of 26 degrees. Discover its pristine beaches, offering excellent service and only a 7-hour flight from the U.K.
The palm is an artificial beach, boasting superb hotels, each boasting its private patch of beach, making it the ideal destination for family travel. Downtown Dubai is not all glass and shopping malls; the Old Souk glitters with jewelry and crafts. Or travel to the Dubai Creek, more peaceful, offering 7-star hotels and indoor ski slopes. Or go to the creative districts of Dubai Design District and Al Quoz, gaining attention from the international art scene. If you want to discover the city, the ideal time to go is November, when it is not hot and humid, allowing you to sunbathe all day.
NAMIBIA'S SKELETON COAST
It is one of Africa's most remote locations and one of the most exciting places to visit. There is no other place you can see lions stalking the beach, searching for seals, four-wheel safari drives, or isolated breaks with dolphins. The camps dot the dunes, with outfitters taking you on a surf safari. But if you visit the coast, you will want to see the popular Shipwreck lodge, containing ten cabins designed in a chic maritime fashion, cast amongst shifting sands. There is no other place like it, providing a unique and exciting escape.
The Gambia
Suppose you are looking for a great value beach holiday destination in January. In that case, the Gambia is a quaint West African Country, with flight times taking around 6 hours and 30 minutes from the U.K. Boasting temperatures of 32 Degrees. You might also want to consider the Cape Verde Islands, influenced by Brazil and West Africa. January is the perfect time to discover the Gambia, with many affordable flights and accommodations on offer.
Arabian Gulf
If you are looking for some winter sun, then look no further than the desert of the heat of the Arabian Gulf. Only taking 7 hours of flying time from the U.K. Dubai has some of the most stunning beaches, superb luxury hotels, great restaurants, and entertainment venues. Enjoy Ferrari World at Yas Island, a formula one racing track, waterpark, and the world's fastest roller coaster. Dubai will always dazzle tourists with its glitzy hotels, pristine beaches, shopping malls, waterparks, and entertainment complexes.
Jordan
We remain in the Middle East, and Jordon is a top destination to discover in January. Jordan is the ancient city of Petra, one of the most stunning sights you are likely to see. You can try diving in the Red Sea in Aqaba, or if you prefer a more relaxing pursuit, you can float on the Dead Sea Saltwater. For an exciting experience, take a four-wheel drive through the desert of Wadi Rum; if you are looking for culture, head into Amman, the capital, for some excellent restaurants and sightseeing opportunities.
BORA BORA & TAHITI
Bora Bora and Tahiti are popular destinations on most people's bucket lists. If your aiming to escape the winter weather, there is no better place to go than French Polynesia's, made up of over a hundred small islands in the South Pacific. The most popular spots are Tahiti and Bora Bora, both fantastic locations to make them the ideal castaway fantasy, surrounded by reefs, turquoise blue waters, pristine sands, exotic flowers. The islands make everything luminescent and hyper-real.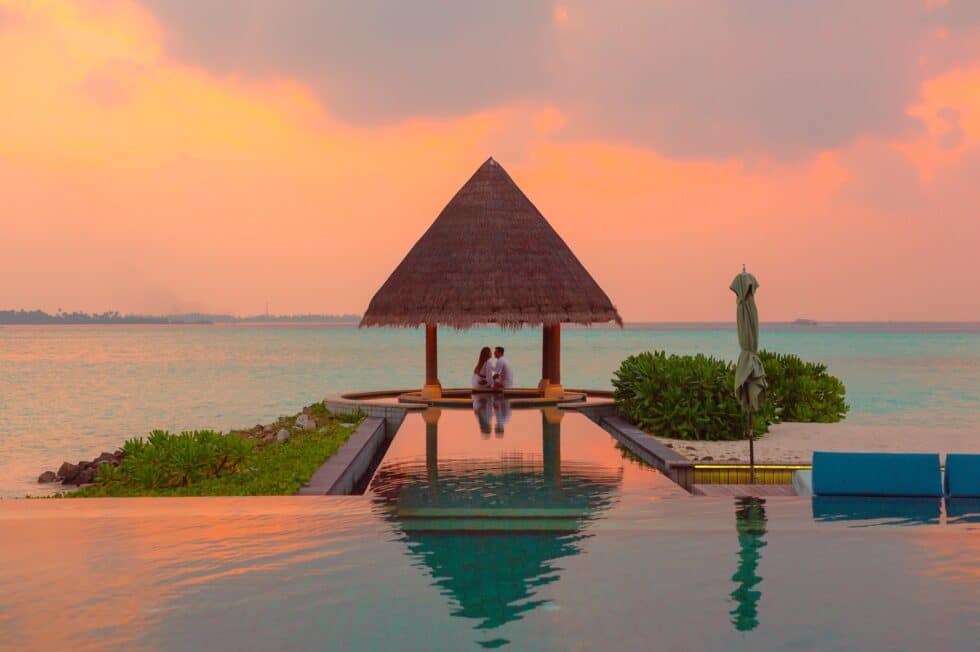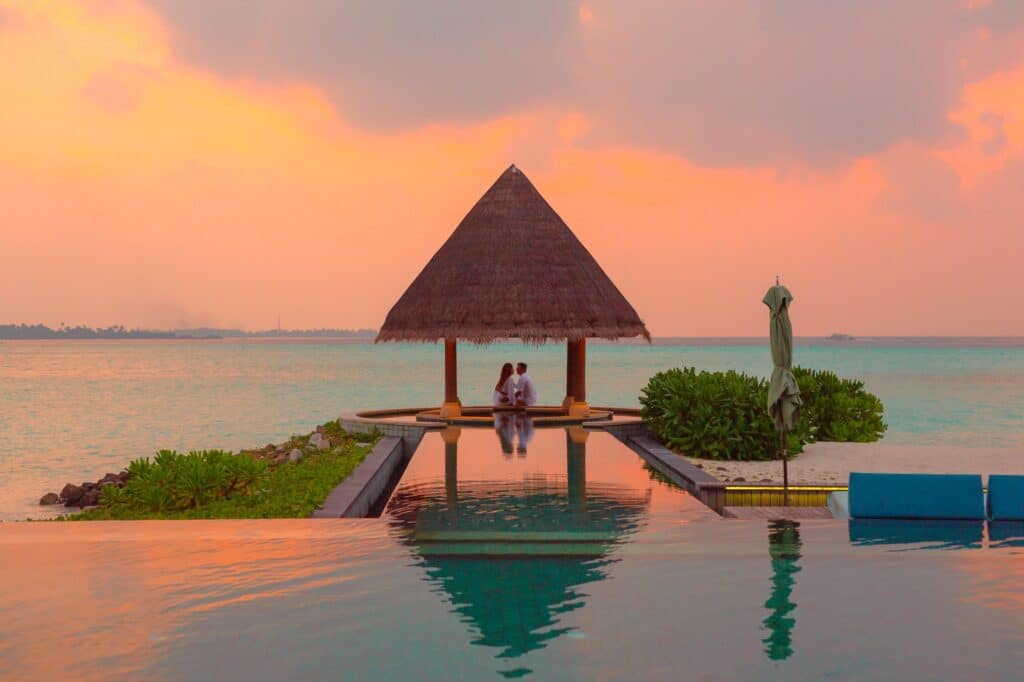 PENINSULA PAPAGAYO, COSTA RICA
Costa Rica is on the tourist trail for adventure travelers, offering zip lining, rafting, and surfing opportunities. But it is also the ideal location for relaxation, offering some of the most stunning beaches, and January is the dry season and the ideal time to do it.
The private retreat is 1400 acres on the Pacific Coast, containing two hotels, The Four Seasons and the Andaz. You will discover miles of uncrowded beaches. When you have finished your beach lounging, you can arrange some fantastic excursions, covering everything from snorkeling, diving with hum back whales to climbing 200-year-old trees. During January, the temperatures are a pleasant 26 degrees, making it perfect for sunbathing and swimming.
Phuket, Thailand
Thailand is a much-loved destination, attracting travelers worldwide to visit it in Southeast Asia. There are many reasons we love Thailand, and Thailand is hot in January? Thailand won't disappoint, boasting temperatures of 33 degrees, taking 13 hours via Bangkok. You will discover some of the most picture-perfect beaches, delicious food, and low prices when you arrive. It would be best if you miss the East Gulf Coast during January due to heavy rainfall possibilities. Phuket and Krabi are the most popular resorts. If you are looking for more than a beach holiday, you should consider exploring Malaysia or Vietnam. You could also consider Bali, further south, it is cheap and has some fantastic beaches, although during January there can be rain showers.
Goa, India
Goa offers incredible beaches, perfect for lazing around in the sun. Goa also provides sightseeing experiences in the Portuguese colonial villages. It's hot in January with temperatures reaching 28 degrees, and a flight from the U.K will take 10 hours and 30 minutes. If you are seeking the perfect beach holiday, Goa delivers. If you travel to the north, the temperatures are much milder, reaching 20 degrees in Rajasthan, making it perfect for sightseeing. Or visit the Golden Triangle, home of India's cultural treasures.
WESTERN AUSTRALIA
Western Australia is remote, largely uninhabited, and beautiful. Ningaloo Reef is the least visited of Australia's coral reefs, boasting 260 kilometers of coral stretches, offering exciting encounters. Whether you are snorkeling or diving, you might get a glimpse of the nesting turtles if you visit from November to march.
Start packing for these amazing destination spots with cheapo air fares for low-cost flights all year round. Discover more cheap tourist places to visit on our website.  Why not check out the warm places in march to visit for the ultimate bucket list.