Which is the Best of the Canary Islands?  In this Canary Island travel guide, we will explore the 7 canary islands for you to choose from, from popular to remote.  Discover the perfect holiday destination here.
The Canary Islands have been a firm favorite with British travelers, but what Canary Island will you chose. The islands have an irresistible combination of Moroccan and Spanish flavors and guaranteed sunshine. When you arrive, you will be rewarded with diverse islands which are truly idyllic, waiting to be discovered by you.
Which Is The Best Of The Canary Islands?
The Canary Islands offer varied scenery and landscapes for you to discover; choosing one might be tricky as they all have their unique charm and ambiance. However, on this list of 7 Canary Islands, there is something for everyone.
Tenerife – The largest and most developed. Ideal for those who enjoy a vibrant nightlife scene.
Lanzarote – With volcanic and mountainous landscapes, with many spectacular beaches. Ideal for a family holiday.
Fuerteventura – Is the second largest island. Ideal for idyllic beaches and water sports.
Gran Canaria – This is the most populated island, and ideal to discover the history, mountains, and food.
La Gomera – It is the most traditional island and perfect for those who enjoy hiking and spending time at a relaxing retreat.
El Hierro – A tiny island and the least crowded. Ideal for those who are on a budget or looking for a less touristy destination.
La Palma – It is a traditional and less touristy island. Perfect for those who enjoy nature and hiking.
Features;
The Canary Islands are ideal for travelers looking for a short-haul destination with guaranteed sunshine.

The Canary Islands have their unique charm and atmosphere, from lively to secluded.

Tenerife has the hottest average temperature of 23 degrees.

The Canary Islands include, Tenerife, Lanzarote, Fuerteventura, Gran Canaria, EI Hierro, La gomer, and La Palma

What Canary Island is right for you?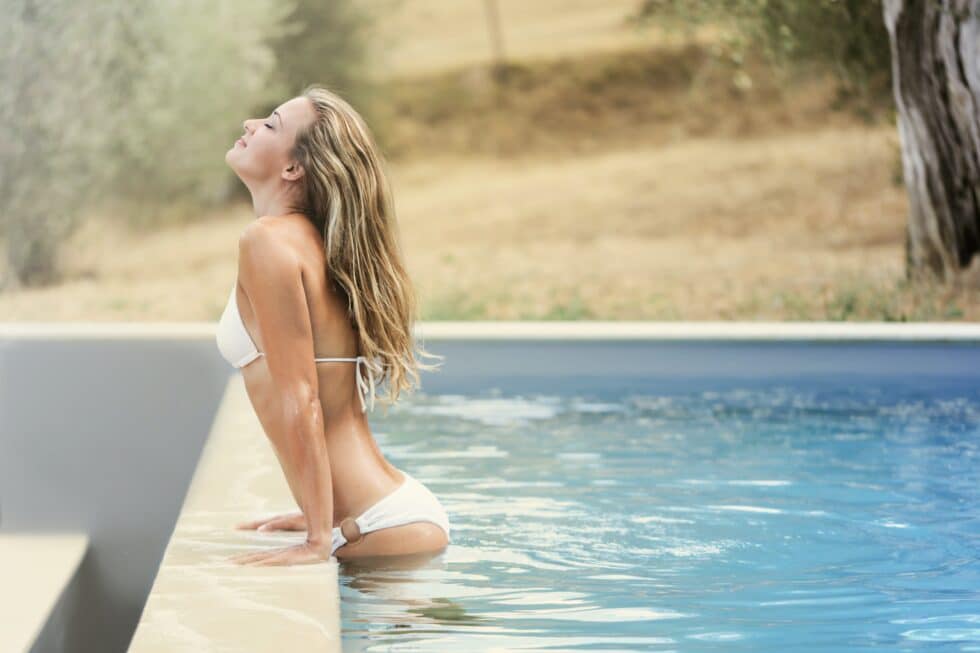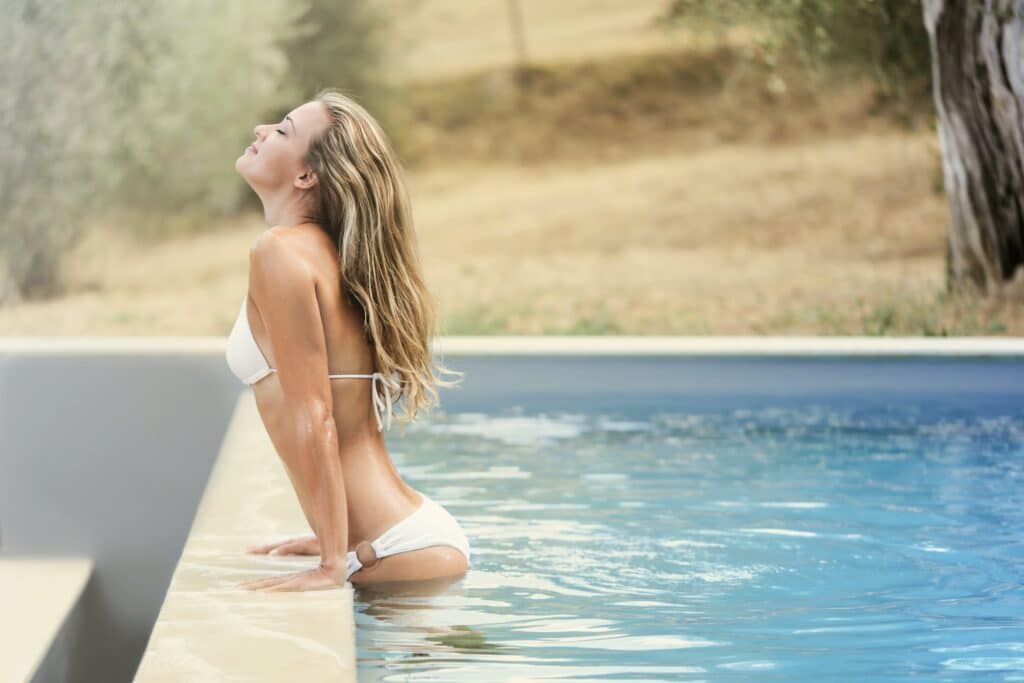 The Canary Islands – You Choose?
The Canary Islands is the perfect retreat for travelers seeking all-year-round sun and short flight journeys. It is no surprise they are popular. There is so much on offer to tempt the most discerning travelers, from a wide range of hotels, vibrant nightlife, history, culture, hiking, and more.
But there's so much more to these islands from award-winning cuisine, spectacular landscapes, and secluded beaches. They are the perfect destination for travelers, but which canary island will tick all your boxes?
The Canary Islands are made up of diverse landscapes, including dramatic desserts, towering cliffs, snow-capped mountains, spectacular beaches, the black and white sand verities. The islands are volcanic, and some of them are still active.
With all this in mind and diversity considered, which island is best for you? It is all down to your taste and travel style. But you are sure to find a perfect fit on this list from secluded beaches, nature adventure, and water sports.
Which Canary Island Has The Best Weather?
The canary island has all-year-round sunshine. Across the Canary Islands, the weather is reliable, with dry days and cloudless skies.
If you look at a particular island, you will discover that they all have a unique microclimate, varying slightly from each other. For example, Tenerife is the warmest, with average temperatures of 23 degrees and less rainfall. On the other hand, if you head to the east, Fuerteventura and Lanzarote will feel cooler but remaining warm.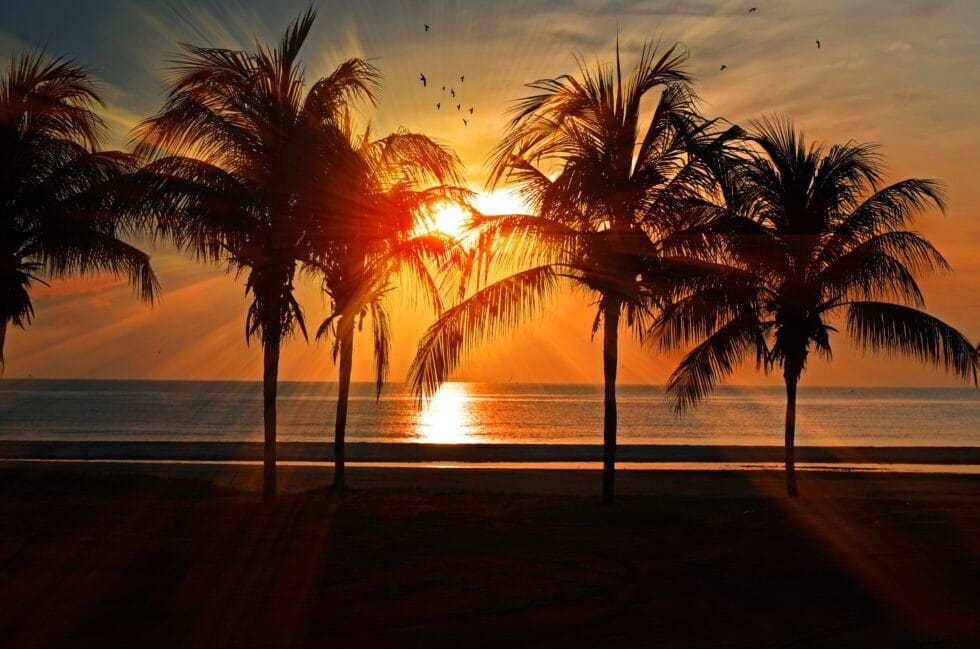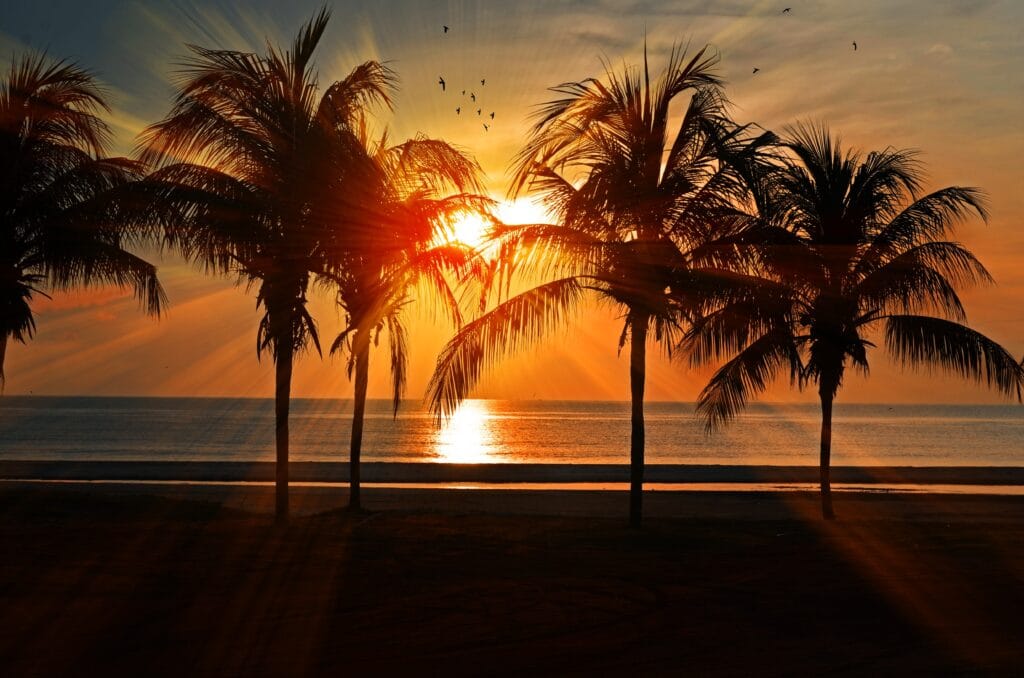 Which Of The 7 Canary Islands – You Compare?
1. Tenerife
Tenerife is probably one of the most popular islands to visit. It is the largest, with sophisticated hotels, cultural and diverse food options available. Beyond its bustling scene, there are still unspoiled corners like the colorful La Laguna or the less developed northern areas. Tenerife does give travelers the best of both worlds.
The island is dominated by Pico del Teide, a snow-capped volcano and Spain's highest peak. The volcano offers some of the most incredible hiking trails for you to discover, with various trails suiting all levels.
If you seek culture, you will want to note the Carnival of Santa Cruz, held in February, which is one of the most colorful and biggest parades you are likely to see.
Art lovers will appreciate the work of Oscar Domínguez; canvases are displayed in Tenerife Espacio de las Artes in Santa Cruz.
If you enjoy a vibrant nightlife scene, then Tenerife will not disappoint. With a range of bars and clubs hosting live music, bustling restaurants, and trendy bars on the promenade. If you prefer things a bit slower-paced, it won't be challenging to find a more secluded bar or restaurant tucked in one of the cobbled streets.
2. Lanzarote
Lanzarote ticks all the boxes, delivering perfect weather and family activities. One of the main differences on this island is its mountainous and volcanic landscapes, giving it a moon-like vista.
Lanzarote is the perfect, unspoiled beachy retreat. It attracts beach lovers and volcanic explorers all year round.
The island is perfect for families. On your visit to Timanfaya National Park, a sci-fi movie scene is set in a dream-like location, not to be missed.
Lanzarote's history is dominated by César Manrique, encouraging tourism in a modest way, which has resulted in fewer built-up resorts and a lack of high-rise buildings.
Lanzarote's unique and diverse landscape provides it with a young history. That means the local dishes are based on the surrounding islands and Spanish tapas
For couples and families, you will want to visit the upmarket resort of Playa Blanca. With palm tree-lined streets, boutique hotels, trendy eateries with a beautiful mountainous backdrop.
Suppose you are looking for a lively scene, head to Puerto Del Carmen, with bustling shops, bars, and restaurants lining the sandy beach. For a more laid-back feel, head to Puerto Calero's quiet marina, perfect for soaking up some rays.
Suppose you seek tradition, head to Teguise, the former capital of Lanzarote, a picturesque town offering plenty of shops and a famous Sunday Street market.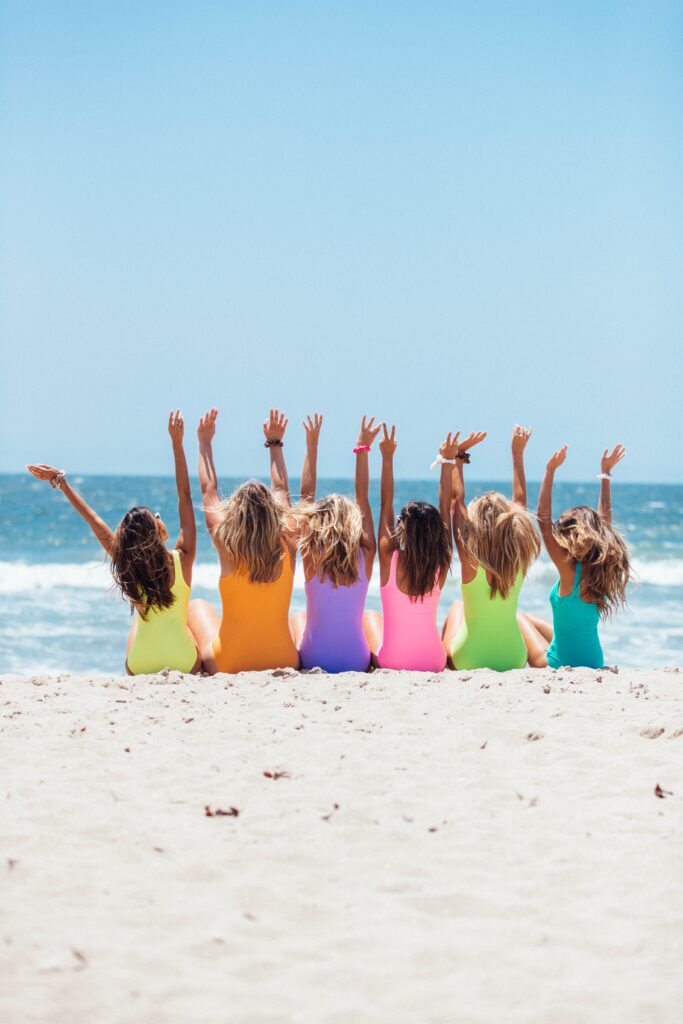 3. Fuerteventura
Fuerteventura is the second-largest Canary Island that lies 100 kilometers off the African coast. Although, it is the least developed island throughout the Canaries. It remains windswept and sandy, boasting some of the most spectacular beaches on the archipelago, most blessed with fine golden sands.
Formerly a fishing port, now a bustling seaside town attracting Brits, Germans, and locals, all adding to its vibrant charm.
Fuerteventura is also close to some of the top natural attractions. One of them is Corralejo National Park, dunes that you can explore on a quad bike trip or buggy. Or head to Cofete Natural Park to explore its incredible coves, best explored by jeep tours.
For that perfect beach experience, head to Playa Del Moro. It is not just a spectacular beach; it is one of the best places for windsurfing and is famous for wind sports. In addition, El Burro, known as glass beach, is excellent for snorkeling and dolphin watching.
Finally, no trip is complete without visiting the Isla De Lobos, explore the uninhabited nature reserve, ideal for families and nature lovers. In addition, you can arrange sailing tours and excursions from Fuerteventura, the ideal way to explore and admire the scenery.
4. Gran Canaria
Gran Canaria is the most populated island. It's incredibly diverse, spectacular mountains, dessert-like fields, pine forests, fine cuisines, and a handful of tourist resorts.
Gran Canaria's wide and varied terrain is ideal for adrenalin junkies and sporty travelers. So, on your visit, try out hiking or mountain biking to discover its scenic landscapes, and explore at your leisure.
It is the cosmopolitan capital of Las Palmas, perfect for discovering the culture, and it is popular for duty-free shopping, sandy beaches, and vibrant nightlife.
When visiting Gran Canaria, discover the pre-Hispanic sights, including Gáldar's Cueva Pintada, to discover the original habitants. Next, the Guanches explore the meandering road through its high altitude center to discover the serene village of Artenara. Finally, you can discover the farmer's market to stock up on traditional supplies.
Discover the Canarian architecture in Las Palmas, the 9th largest city in Spain.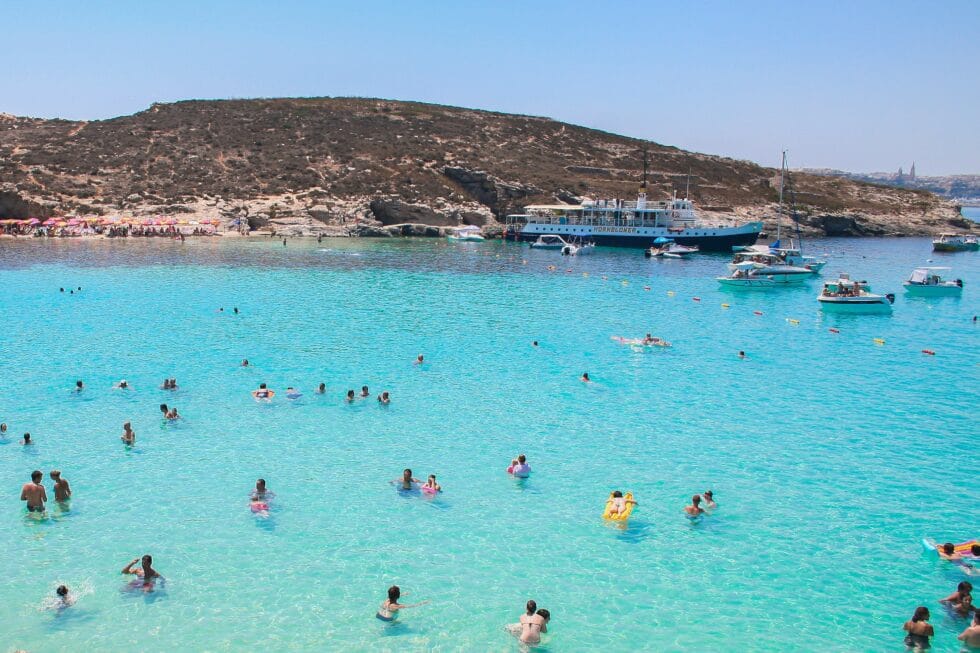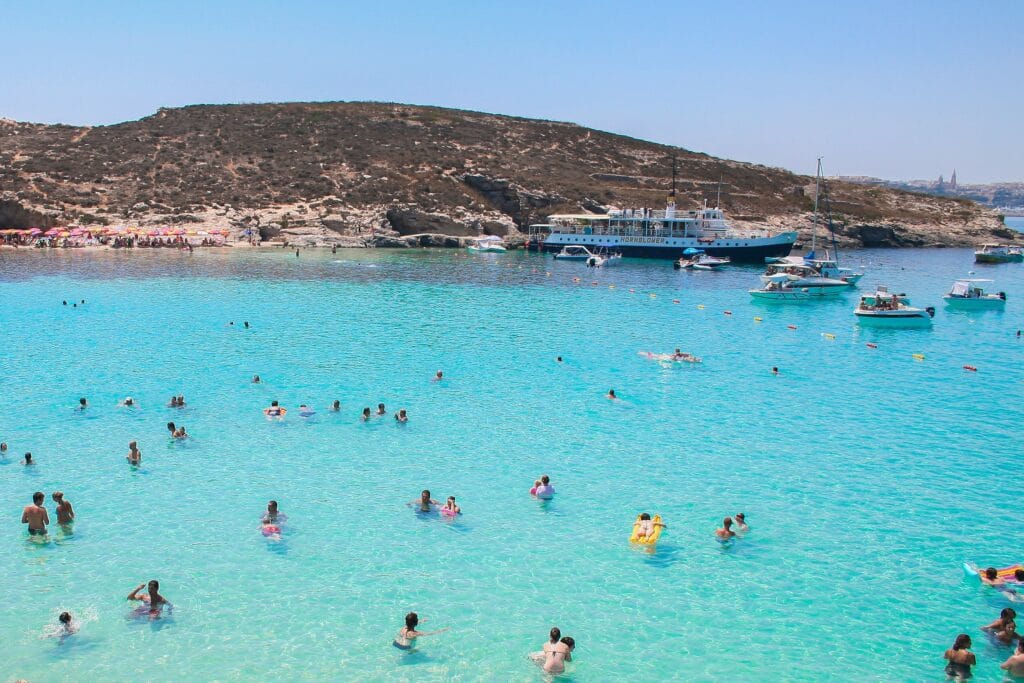 5. La Gomera
La Gomera is the ideal fairy-tale island, with mysterious landscapes and enticing forests. It is perfect for those seeking something different, like extraordinary hiking trails, spectacular ravines. La Gomera will make you feel like a true explorer without losing your touristy comforts. Minutes after the ferry ride, you will be transported through ravines and viewing some of the most spectacular sea views. But don't forget some comfortable boots to explore the trails and walks, where there is even more to discover.
When exploring the island, Playa de Santiago is the perfect base, providing a laid-back vibe. In the capital, San Sebastion, surrounding the main port, has various shops, restaurants, and bars.
6. El Hierro
The smallest and hardest island to get to, but you will have all your holiday needs catered for here. The island is tranquil, but this does add to its charm. You will find no pubs, and clubs, which is one reason people return year on year.
EI Hierro is declared a Biosphere Reserve by UNESCO.  Its unspoiled and untouched nature is exciting, making it one of the top islands for relaxation. In addition, you will discover some of the most spectacular trails, inviting you to explore the island on foot.
While you visit, go to the Charco Azul, a seawater pool in El Golfo valley, the best bathing spot in the Canaries.
A visit to EI Hierro will have you walking in natural landscapes, scuba diving, and plenty of relaxation. If you want to experience Canarian culture and seek a more relaxed ambiance, this Canary Island will not disappoint.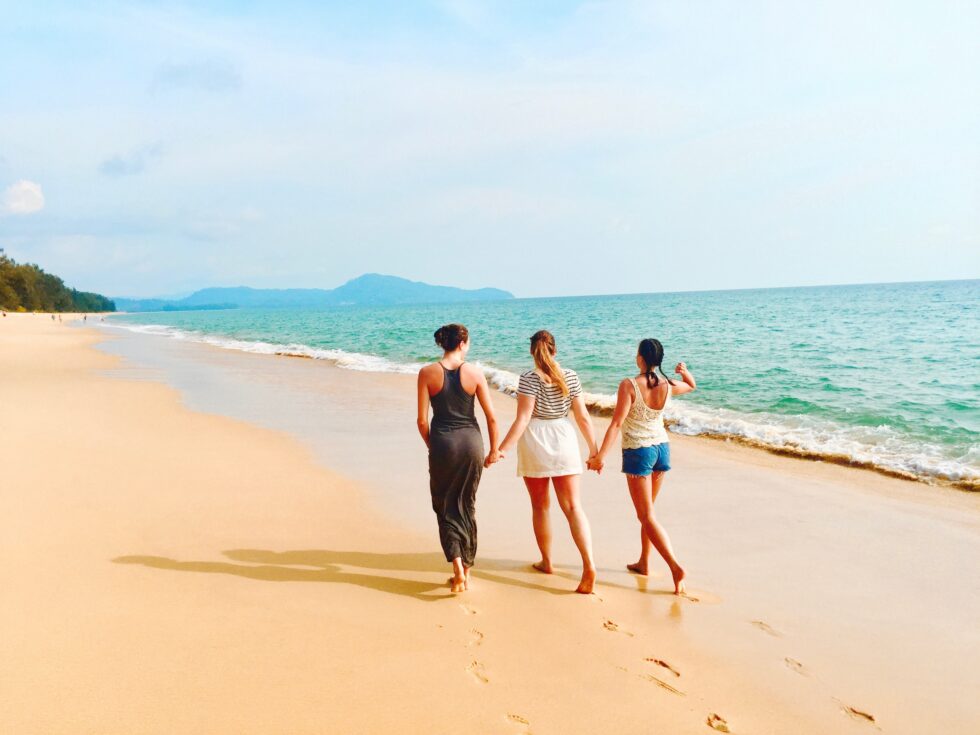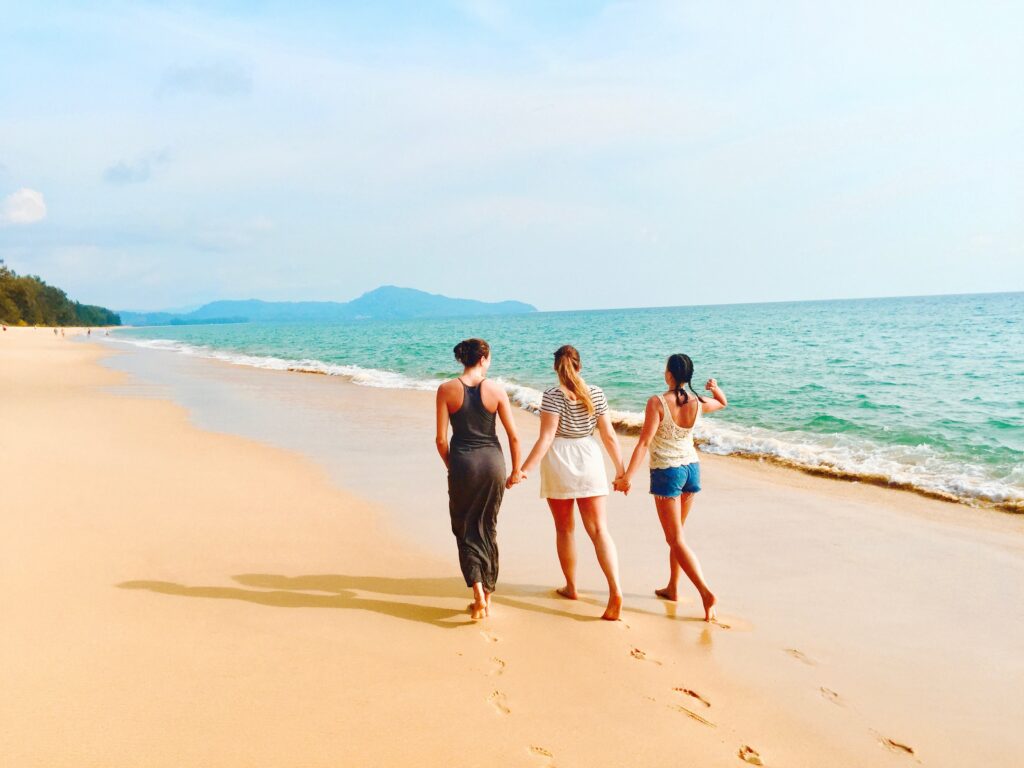 7. La Palma
La Palma is also a less touristy island. However, it will be difficult not to be enamored by its lush pine groves, rainforest hills, and fine architecture. On your visit, go to the capital Santa Cruz de la Palma, to discover 16th-century architecture and walking routes spread throughout the island.
The most popular sight is Parque Nacional de la Caldera de Taburiente, a depression created by a collapsing volcano. Explore the pines, sharp ridges during your visit.
The uncommercialized paradise offers spectacular scenery to make it a unique experience to enjoy. It is renowned for being the prettiest Canary Island to visit. Still, it is less known for its beaches, with spectacular black sand beaches for you to discover.
During your visit, discover the historic village of Tazacorte, with excellent transport, a fishing harbor, and popular black sand beaches. You will find Brena Baja, a tranquil resort with shops, a lively port, and several restaurants on the east coast.
Conclusion
The ideal canary island is waiting to be discovered by you. Hopefully, our list narrowed down your favorites. You will agree that the Canary Islands offer a spectacular experience no matter what sort of traveler you are. So, whether you prefer a beach holiday, enjoy a laid-back atmosphere, enjoy adventure sports, looking for vibrant nightlife, or select a more traditional island. So, what Canary Island would you choose?
Why not plan the ultimate vacation to the Canary Islands with cheapOair, offering low-cost flights all year round.  Their platform allows you to get the best deals, check flight status cheapoair, and much more. Find the cheapest vacations on twtwebstar, and start planning your vacation easily.
Another great destination you should add to your list is Bora Bora, discover best time to go to bora bora, and exciting things you can do on your visit.