Discover the amazing 13 traditional Yorkshire foods, from Yorkshire puddings to crab and lobster.  Why not give yourself a traditional Yorkshire treat today with our complete list of delicious foods and beverages.
It is true that Yorkshire is the largest county within the UK and is renowned for its food and culture. Yorkshire foods are no exception; you can discover something to suit every palate. We will look at some of the most delicious cuisines in Yorkshire, and you are sure to find a tasty treat within the article.
Discover Some Yorkshire Treats
So, you are probably asking. What foods were invented in Yorkshire? Yorkshire is famous for its wide range of foods and beverages, from the traditional Yorkshire pudding, the delicious Yorkshire curd tart to the famous Yorkshire tea and championship beers. You are sure to find some of your favorites in this complete list.
Features;
Yorkshire is renowned for its food and culture and produces some of the most delicious Yorkshire foods for you to sample.

On a visit to Yorkshire, you will discover their famous food festivals, along with an excellent range of cafes and restaurants.

We take a look at the food you can discover, ranging from the traditional Yorkshire pudding to the Wensleydale cheese.

For the proper brew, try Yorkshire tea or Tetley tea, both boasting a proud heritage.

Yorkshire is not just about food; it is home to some of the most popular beers and ales. Take a trip to the black sheep brewery to sample the best bitters and stouts.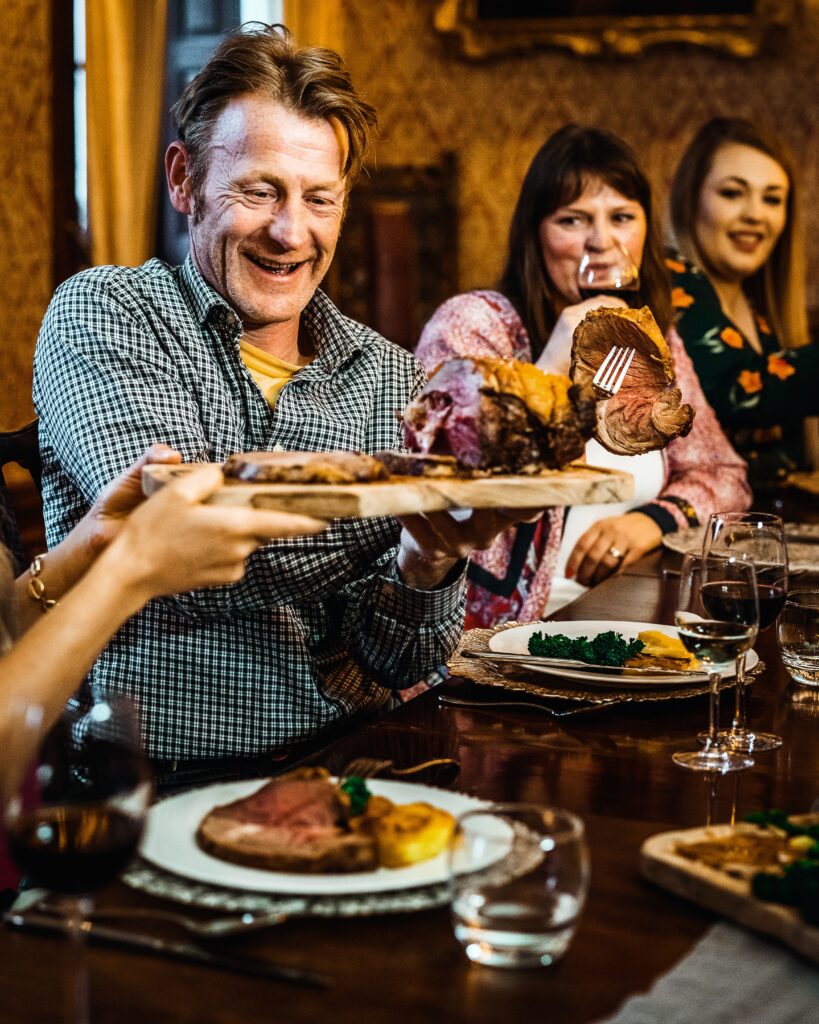 Yorkshire is an amazing city and hosts many food festivals and a wide range of cafes and restaurants. It has a reputation for being a food lovers paradise due to its variety of local produce.
When you look at the wide range of foods available, Yorkshire pudding is the first thing to mind. But spending some time in Yorkshire, you are sure to discover there is more available to you, offering some of the most delicious specialties to try. We will look at some of the most delicious offerings in Yorkshire, from the traditional Yorkshire pudd to the fine locally crafted beers throughout the post. You are sure to find a firm favorite amongst our Yorkshire foods.
13 Traditional Yorkshire Foods And Beverages
1. Yorkshire Pudding
In Yorkshire, the standards are very high when it comes to the famous Yorkshire pudding. Championships are hosted in Yorkshire, with some of the best chefs in the country to create the best offering. So, it is safe to say that Yorkshire has very high standards for our traditional favorite.
Yorkshire pudding is versatile, making a great accompaniment to a Sunday roast or filling them up with your favorite meats or veg. You can even eat them with jam or cream. It is not unusual for the local pubs to serve them as a brunch or light snack, brimming with onion gravy and sausages. When it comes to Yorkshire pudding, insist on freshly made ones, which are tastier than the frozen alternative; why not have a go at making the delicious pudding yourself.
2.Yorkshire Curd Tart
This Yorkshire delicacy dates back to the 1750s and is every bit as good today. The tart was originally made for Whitsuntide when the villages in the town hosted fairs.
Yorkshire curd tarts date back for centuries and now have many modern adaptions, all using shortcrust pastry and curd cheese.
Nutmeg and spiced fruit are also generously added for that traditional well-renowned taste of centuries passed.
Nowadays, it is enjoyed all year round, and it is a firm favorite in Yorkshire. So, if you are looking to explore the real taste of Yorkshire, the curd tart will not disappoint, made from Yorkshire curd cheese and finished with lemon curd. If you would like to sample the traditional tart at home, you can order them from Bettys.
Some other modern adaptions include adding rosewater or any other flavoring of choice. You can experiment with your favorite fillings by making it yourself or order from Bettys to get that authentic taste. Some artisan bakers throughout Yorkshire also sell these traditional curd tarts.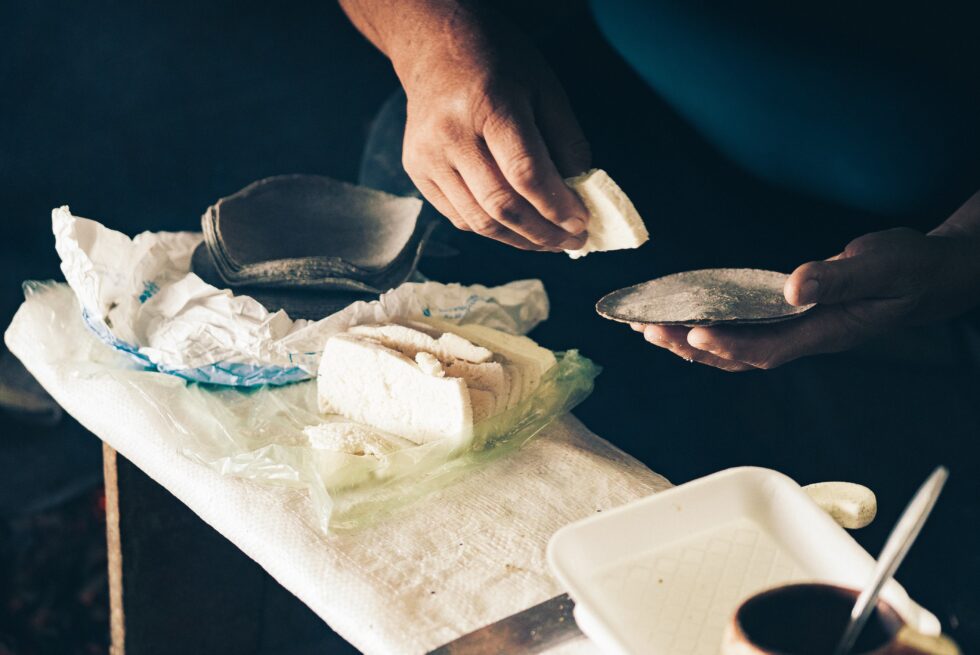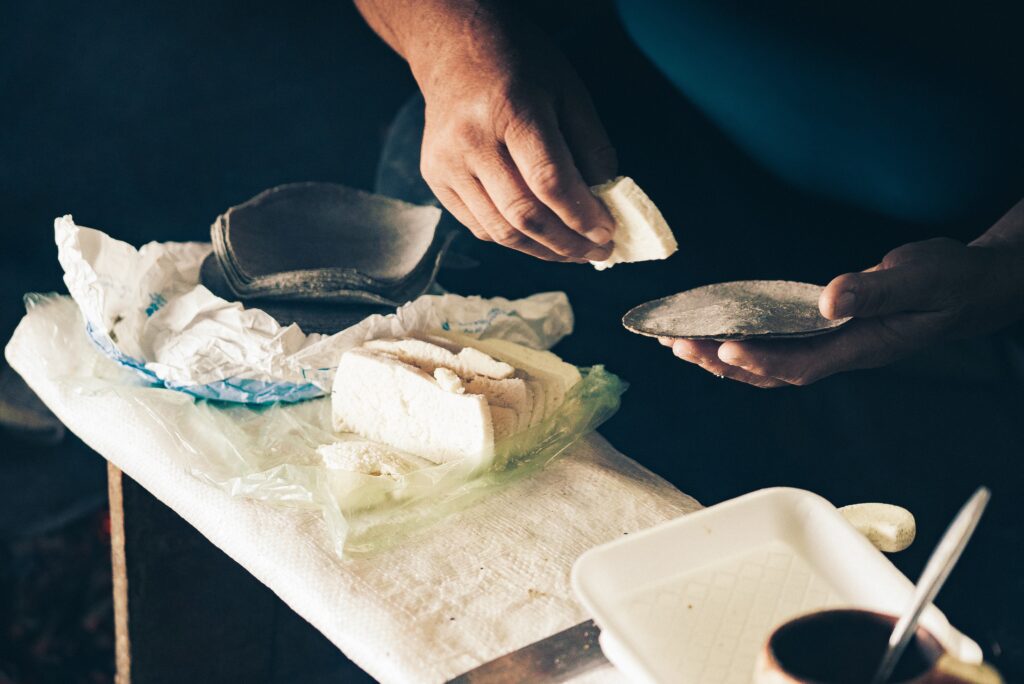 3. Wensleydale Cheese
You will find the town of Wensleydale in Yorkshire, which produces the worldwide favorite unique tasting cheese. Wensleydale cheese is offered in five different varieties, mild, blue, or cold smoked, mature and extra mature. The cheese has a honey flavor, ideally paired with fruit, and delicious on your favorite breads and crackers.
4. Game
When it comes to the Yorkshire food scene, Game is up there.
The hunting season in Yorkshire starts around August, so this is the ideal time to try the Game. Suppose you want to try out some game, head over to the Chopping Block, where you can order everything from game pie to guineafowl. Or head over to Samuels Restaurant for local venison.
5. Fat Rascal
If one of the locals tells you to eat fat rascal, don't be insulted. They are talking about one of the tastiest afternoon treats you are likely to find. If you get the opportunity to try it, you won't be disappointed. It is a little similar to a rock cake. Trying out one of these tasty treats will brighten up your day, laced with cherries and almonds, and best served with dollops of butter.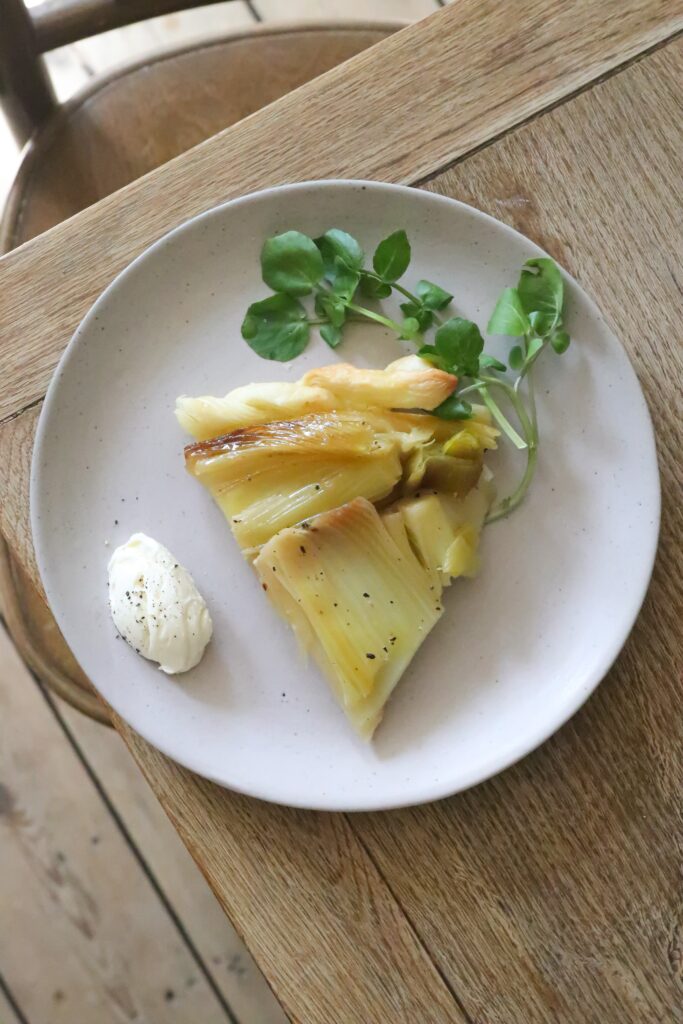 6. Forced Rhubarb
Rhubarb is a firm British favorite and so versatile, from rhubarb crumble to rhubarb tarts. Forced rhubarb is found in a small area known as the Rhubarb Triangle between Leeds and Bradford. Pay a visit to the Rhubarb Festival in Wakefield and discover one of the forcing sheds, where you can almost hear it growing as it creeks and cranks in the darkness.
Rhubarb can be used in savory or sweet dishes, and chefs have various ways of bringing our favorite pink stems to life, going beyond the rhubarb crumble. You will find rhubarb throughout groceries and supermarkets, but you may find it's often imported. If you fancy a rhubarb tiple, look out for Rhucello, a divine rhubarb liqueur.
7. Parkin
The traditional Yorkshire cake makes a delicious treat enjoyed any time of the day. The cake includes ingredients of ginger, honey, a cake of butter, treacle. And oats. The cake is traditional eaten around Guy Fawkes Night. For a traditional recipe, try out making the delicious cake for yourself.
8. Crab And Lobster
Bridlington lies within East Yorkshire and is home to some of the best fisheries producing crab and lobsters. The county is mainly known for its fresh seafood, and if you head downtown, you will find excellent places to try out the delicious catch of the day.
You can sample crab cocktail, dressed crab, or pay a visit to the local fisheries and make some at home.
9. Lamb
Sheep have grazed on the landscapes of Yorkshire for hundreds of years, and I think you will agree that the Yorkshire dales and moors would be at a loss without these beautiful grazing animals. In most local butchers and restaurants throughout Yorkshire, you will find locally sourced lamb. It is best to go for the lamb with time to mature for a fuller flavor rather than the spring lamb. You can find traditional lamb on mail order if you can not find that ideal local source.
Traditional Yorkshire Beverages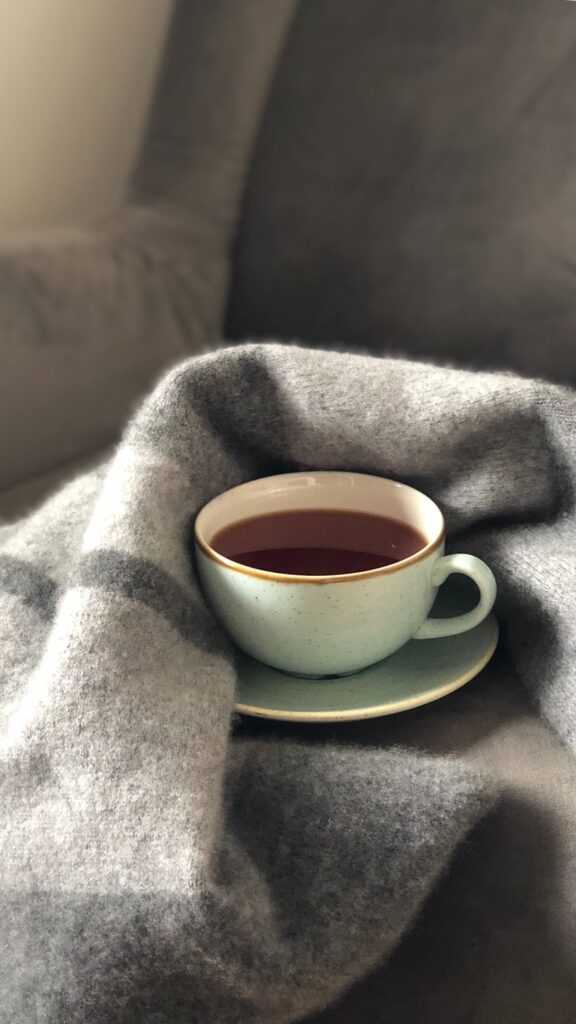 10. Yorkshire Tea
If you are looking for a proper brew, then this one is no surprise. Yorkshire tea is right up there and one of the best things to come out of the county.
The Yorkshire tea brand is one of the most famous, and they are arguably the most vocal about their fine heritage. You will find Yorkshire tea in most supermarkets and shops throughout the country and available with international retailers. So go on, grab a cup of traditional Yorkshire tea.
11. Tetley Tea
This is the local rival to Yorkshire tea, and there is some competition from this famous tea brand. The brand initially started in the streets of Bradford, where they sold their traditional tea recipe on the streets during the 1800s.
The characters in the famous adverts are a staple to the Yorkshire heritage. You can find this brand locally and internationally in most supermarkets, and l must say there is nothing like a cup of Tetley's.
12. Timothy Taylor Championship beers
Are you looking to try something a bit stronger than a proper brew? Then this championship beer is sure to delight. The family-owned business based in Keighley is proud of its Yorkshire heritage dating back to 1858.
It is a beer lover's favorite amongst the Yorkshire locals but is not well-known to other parts of the UK. So keep an eye out for Timothy Taylor's in your supermarket or artisan drinks shop.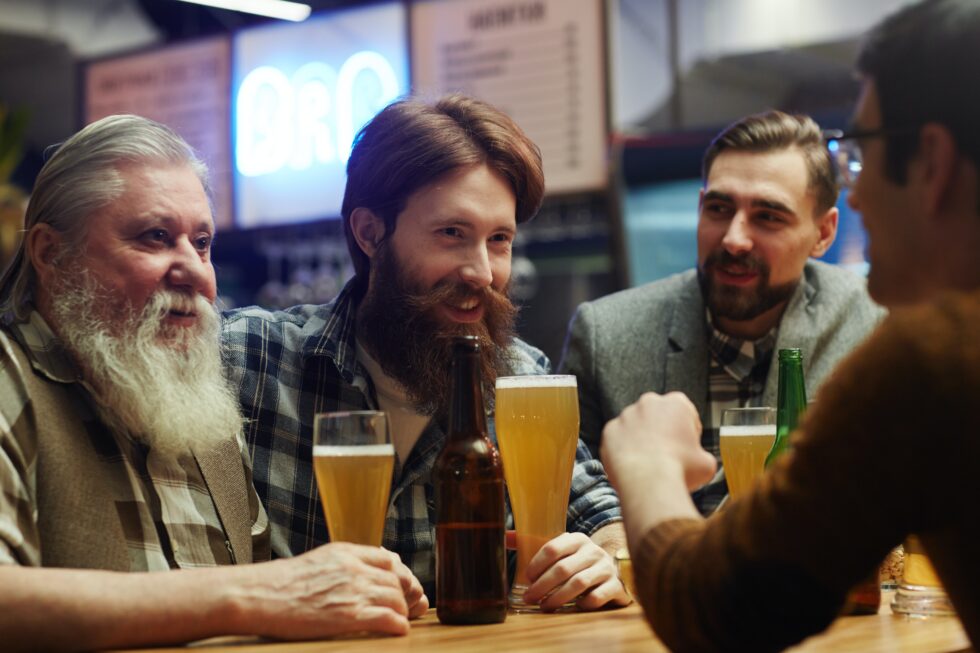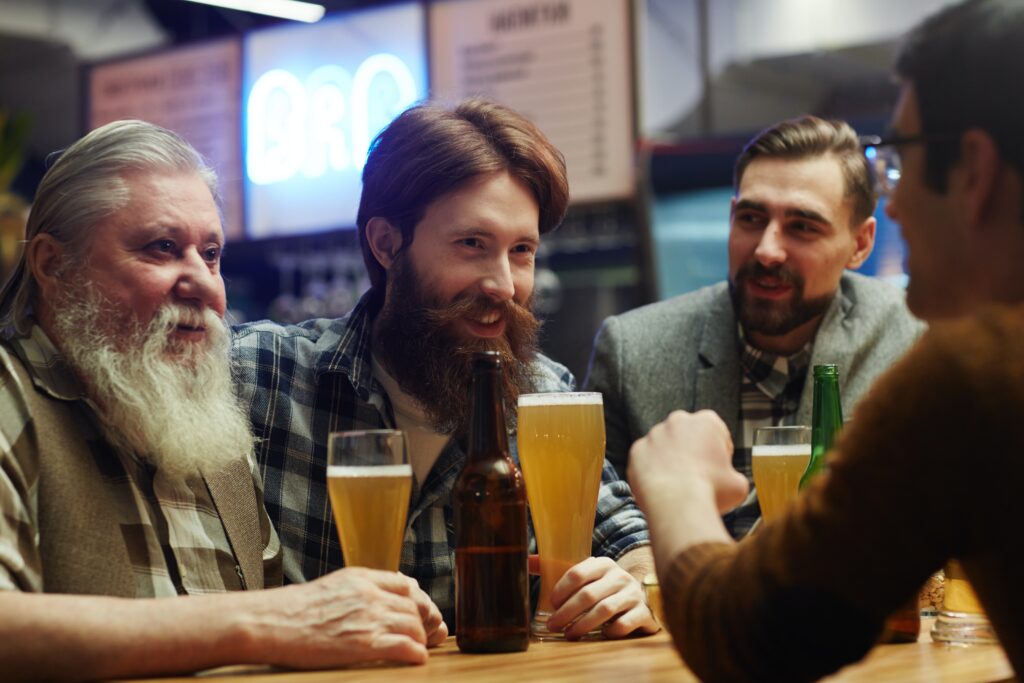 13. Black Sheep Beer
Suppose you are looking for the perfect Yorkshire tipple. Then head over to the black sheep brewery, where you can discover how it's made on their brewery tour and try a range of some of the traditional bitters and stouts.
Throughout Yorkshire, there are a variety of traditional breweries. Try out the Malton Brewery to discover their pale ales and traditional bitters. If you go to Ilkley Brewery, you will discover craft beers, hosting a range of IPA's, Yorkshire bitters, and American pale ales.
Conclusion
Yorkshire foods and beverages are a treat, so if you plan a trip to Yorkshire, try out some of the favorites on the list or sample some of them from large supermarkets throughout the country.
Yorkshire foods offer a variety of traditional delicacies, from the traditional Yorkshire pudding to Wensleydale cheese. Along with a variety of foods to try, you have traditional teas and beers.
Hopefully, our list of Yorkshire heritage produce has made you discover more about Yorkshire than the Yorkshire Pudd. There are so many incredible foods you must try, so discover them at home or on a visit to Yorkshire.
Plan a vacation to Yorkshire with cheapo airline and save big on flights.  Make planning easy and discover more cheap tourist destinations on our website. Discover Laguna Beach in Florida, where you will find fantastic things to do in laguna beach any time of the year.