In this Sussex Travel Guide, we will explore. Why should you visit Sussex? Things to do in Sussex for families, places to visit, the best time to visit Sussex, how to get around, fabulous beaches to visit, and places to eat.
Plan A Vacation To Sussex
So, you are probably thinking, what is so special about Sussex? There are a few things such as its beautiful countryside. Its popular landmarks, including the lancing college chapel. It has great weather, with higher-than-average hours of sunshine than most other parts of the UK. Sussex also has some spectacular beaches, from the traditional Littlehampton. You will find some of the best restaurants offering delicious seafood, like the CrabShack. In this complete guide, you will discover the amazing county and things to do in the area.
Features;
In Sussex, you will discover the spectacular countryside and coastal haunts.

Sussex offers an abundance of history, and must-see landmarks, from Chichester cathedral to the vibrant seaside town of Brighton.

Most people visit Sussex for its landmarks, beaches, and countryside.

The best time to go to Sussex is June or September when the weather is cool and less crowded.

Traveling around Sussex is easy; it's only a short train ride from London, making it close to major airports and transport systems.

When visiting Sussex, you will discover many activities and attractions to keep the entire family occupied all day, from petting zoos to inflatable theme parks.

The beaches in Sussex offer a traditional beach escape from the pebble beach of Cuckmere Haven to the sandy beach of West Wittering.

During your visit to Sussex. Why not try some local restaurants and cafes, selling light snacks, delicious seafood, Sunday roasts, and traditional fish and chips, perfect for food lovers.
Sussex is full of surprises, boasting spectacular countryside and coastal haunts. You will find that London is only a short train ride away. Sussex offers an abundance of history and must-see landmarks, but where do you start? We have you covered with our Sussex travel guide to make planning easy, whether you are looking for top sightseeing opportunities or a delicious place to eat.
Our Sussex travel guide maps out the best time to visit, how to get around the city, top activities, landmarks to visit, family activities, and some of the best places to eat.
East and West Sussex are mainly known for their coastlines and countryside. This makes Sussex a great family destination, offering something appealing to everyone.
When you visit Sussex, you can explore the dramatic coastline or the unspoiled countryside to discover the great outdoors.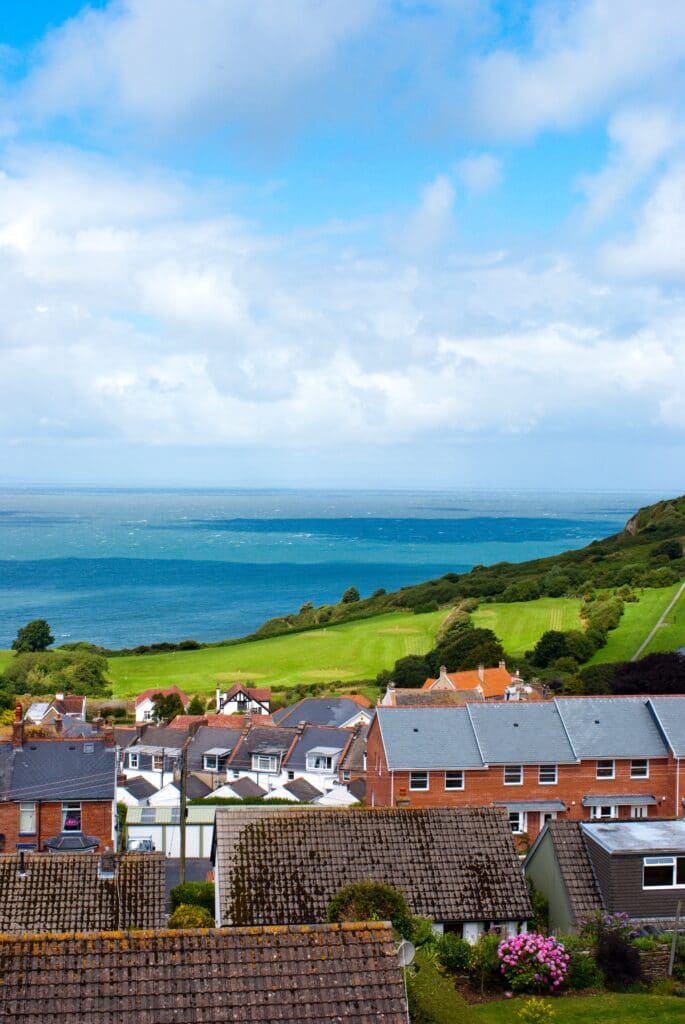 Why Visit Sussex?
Sussex is renowned for being an ideal tourist destination on the south coast. Eastbourne and Bognor Regis are the two sunniest places in the UK, both within Sussex. Of course, we can't guarantee ideal weather, but the chances of the sun are in your favor. In Sussex, you will discover its dramatic coastline, fabulous beaches to visit, and top attractions to visit. We have listed some of the reasons why you might want to pay a visit to the remarkable county of Sussex.
Popular Landmarks
Sussex offers everything from cathedrals to museums.  Exploring this vibrant city is a must-do activity, with the historical cities of Brighton and Chichester nearby, both offering culture and rich history. One of the most famous landmarks in Chichester is the cathedral, or visiting the vibrant seaside town of Brighton. A visit to Sussex is the ideal base for exploring the various landmarks in and around the area.
Spectacular Countryside
The ideal way to enjoy the higher-than-average hours of sunshine is to explore the unspoiled countryside. You will discover that the west of Sussex is woodland mainly, covering 19% of its land. Most of the country is protected for everyone's enjoyment.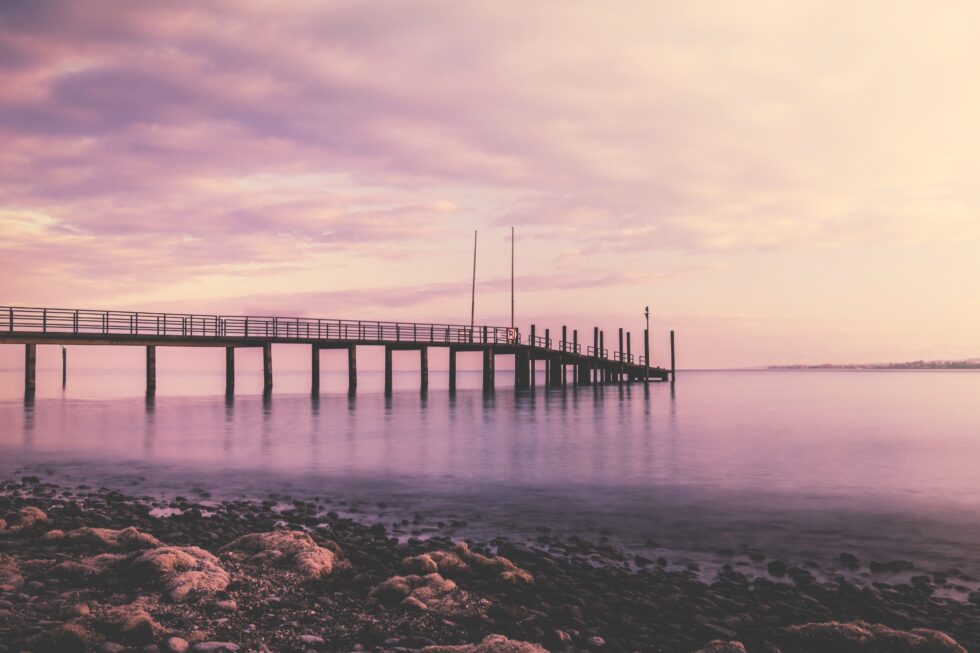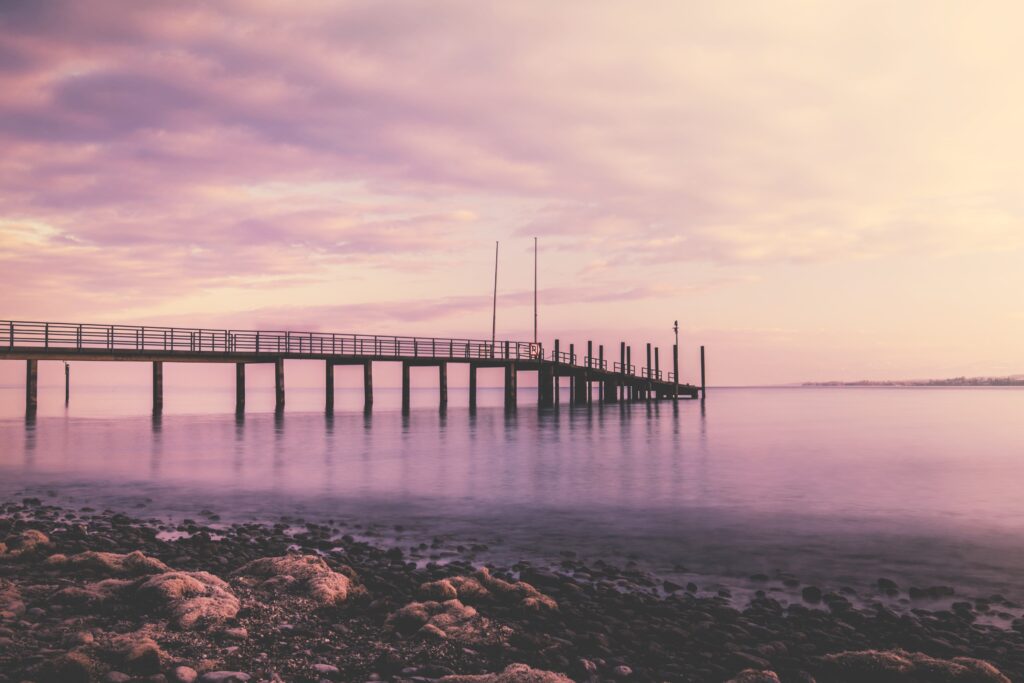 A Day Out At The Seaside
Sussex has some of the most stunning beaches you are unlikely to find in the other parts of the UK. So, whether you are looking for traditional or coastal isolation, you are sure to find it. Littlehampton offers a traditional beach experience, Worthing mixing old and new, or Wittering offering its unspoiled sandy beaches. You are sure to find the ideal beach. We have listed a few of the top beaches to visit in this travel guide.
Best Time To Visit Sussex
Sussex opens its attractions all year round, so it is up to you when you would like to go, this will depend on the weather and crowds, of course. As with most of the UK, the colder it becomes, the fewer crowds. The peak season is in the school holiday months when it can get a little crowded during summer in July and August. When the sun is out and hot, you will forget you are in the UK.
If you want good weather with fewer crowds, then you should plan your trip around June or September. It is the best time to visit Sussex. During May, the warmer weather sets in ready for the summer season. The seaside destination of Brighton hosts concerts and events.
Transport
You will find many airports easily reachable from and to Sussex including, London Heathrow, Southampton, and London Gatwick.
Suppose you are traveling by train. You will find that most places like London or surrounding areas are easily reached, with a fully comprehensive train network, and running regularly. You can check out most train time and prices on the national rail or Southern Railway. Some of the trains offer day saver tickets for unlimited travel.
To explore Sussex and its surrounding areas, you may want to hire a car, meaning that you can reach the more remote areas like the South Downs National Park. You can use a major rental service offered by Brighton, London, or Portsmouth.
Suppose you are exploring the South Downs by foot, which is over 3,300 kilometers of walking trails. One of the popular trails in the South Downs Way, which is a long-distance route.
The ideal way to discover the Sussex countryside is to hire a bike. If you go to the GPS Routes, you can discover some of the most popular routes around the county.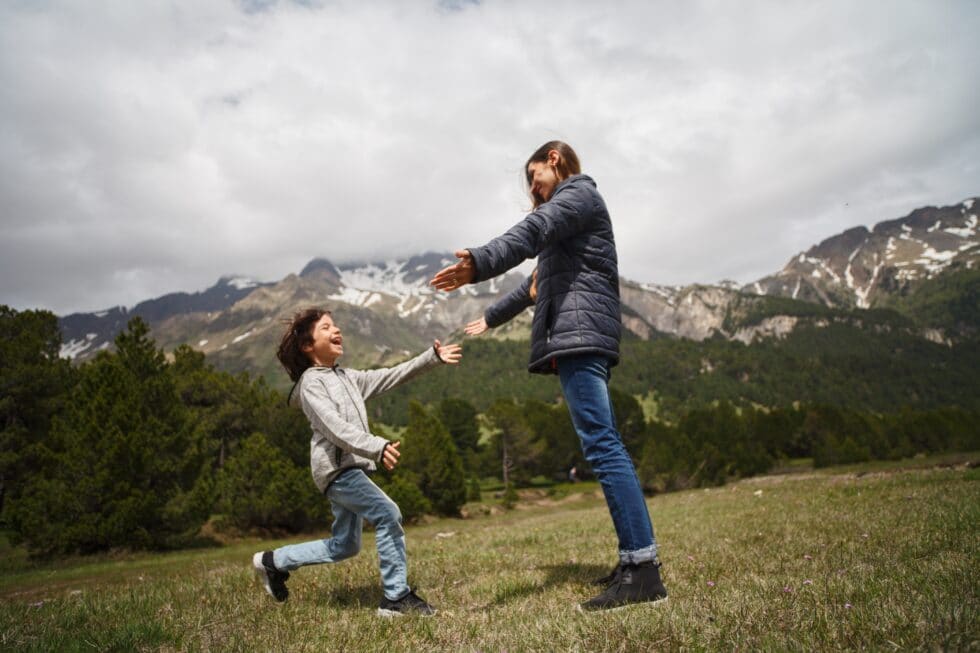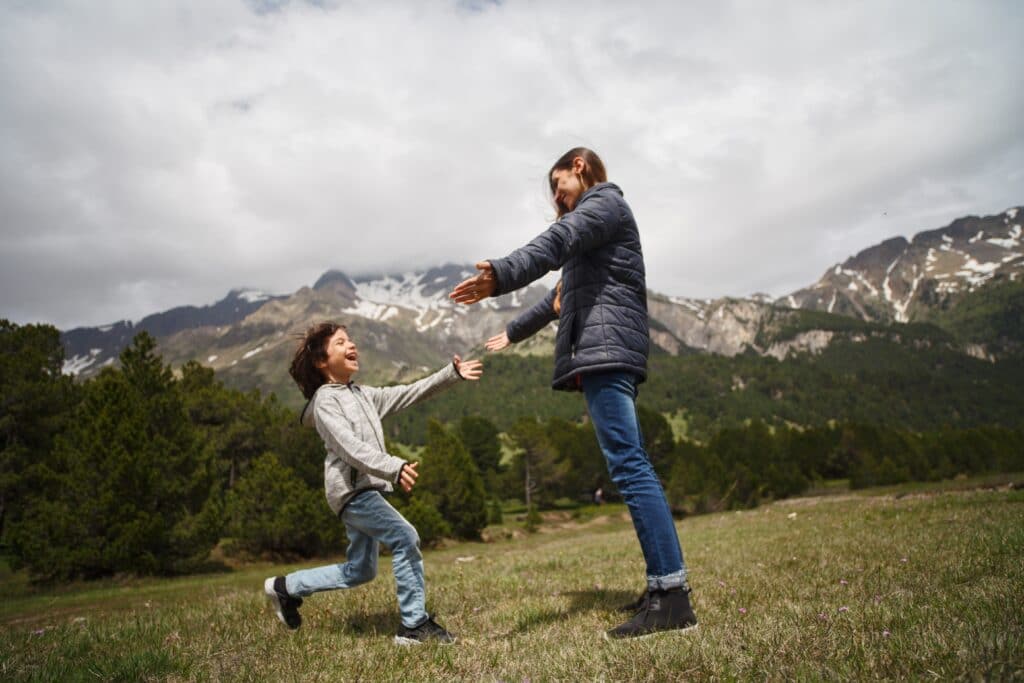 Things To Do In Sussex For Families
Jumpin Inflatable Fun – The ideal day for the entire family is to visit the inflatable theme park, with wall-to-wall bouncing fun. The theme park is filled with many exciting activities, like obstacle courses, slides, airbags, gladiator zone, jelly mountain, and wobble forest. Jumpin Inflatable Fun is a unique day out. When you have finished your jumping around, you can visit the café for a much-needed break. The theme park is worth a visit.
Bedgebury National Pinetum And Forest – Is open all year round. The Pinetum houses the complete collection of conifers in one place globally. You will discover more than 12,000 trees, including endangered and important specimens.
Bedgebury Forest will appeal to those of any age to enjoy activities like walking, cycling, adventure play, and much more. The center offers many events and activities throughout the year, including nature walks and talks.
Visit Sussex Beaches
Sussex has some of the most amazing attractions, wild reserves, and beauty spots on its dramatic coastline. We have listed a few of the most popular beaches to visit during your stay so that you can get to know Sussex seaside resorts.
Cuckmere Haven Beach
This is the perfect beach to visit if you want to get away from it all. It is a pebble beach set in a peaceful spot, but its remarkable White Sisters chalk cliffs are its major pull. You can find the beach in East Sussex at the mouth of the Cuckmere River, which is part of a nature reserve, to discover the amazing wildlife up close during your visit. There are various walking trails near the beach, and dogs are welcome all year round.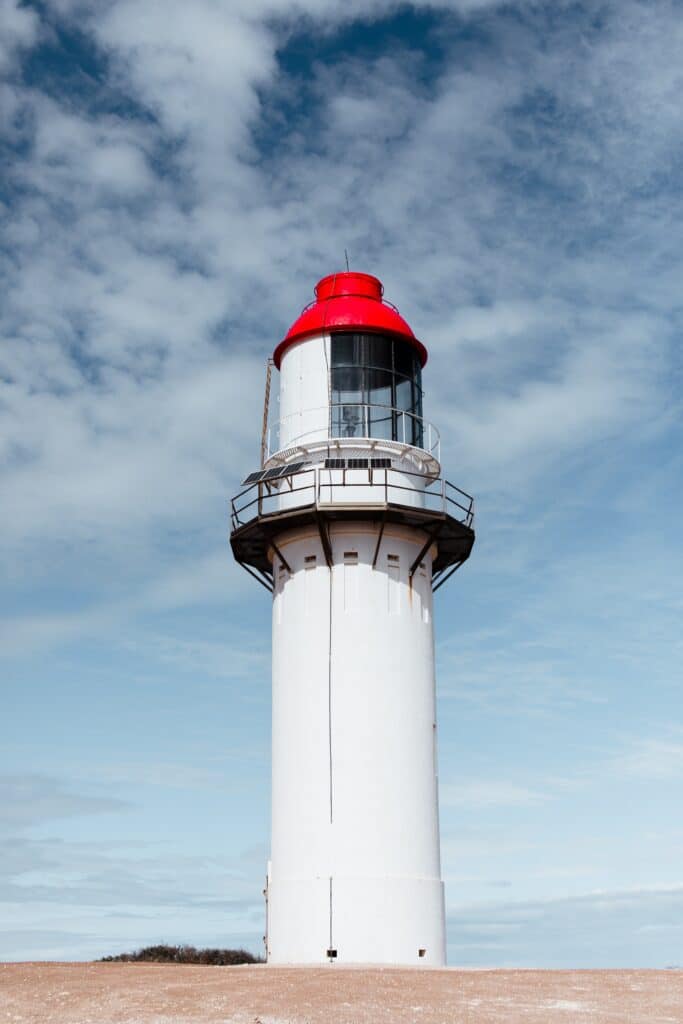 West Wittering Beach
The attractive sandy beach is located at the mouth of the Chichester Harbour and is a scientific spot of interest. Discover the dramatic dunes and activities from surfing, windsurfing, sunbathing, and swimming.
Not only is it a spectacular beach to visit, but it is a popular spot for bird watching. You can walk along the beach to Chichester Harbour or the shingle beach at Bracklesham. You can bring your dog from May to September, and dog bins are available all year round.
Camber Sands
The beach is the most popular sandy beach to be found in East Sussex. You can explore the dunes, or the wooden groynes, holding the sands, perfect for building those impressive sandcastles. The beach is 5 miles long, so finding a secluded spot should not be difficult. It is a popular spot for water sports enthusiasts like windsurfing and kayaking.
One of Cumber Sands' main pulls is a family-friendly beach packed with activities and a kite surfing center for lessons. Dogs are welcome all year round but are restricted to a part of the beach during summer.
Places To Visit
In this Sussex travel guide, we will explore a few places of interest you might want to visit. The charming Hastings, where you can visit art galleries and museums. Or South Harting, which is the highest point of the South Downs. You can visit Sky Park farm ( a petting zoo), Aldingbourne country centre, an open farm with animals, ride-on tractors, or play minigolf.
Hastings and South Harting are towns in Sussex offering great activities, attractions, and sightseeing opportunities for the whole family. There is so much to keep you occupied in Sussex and many great landmarks for you to discover.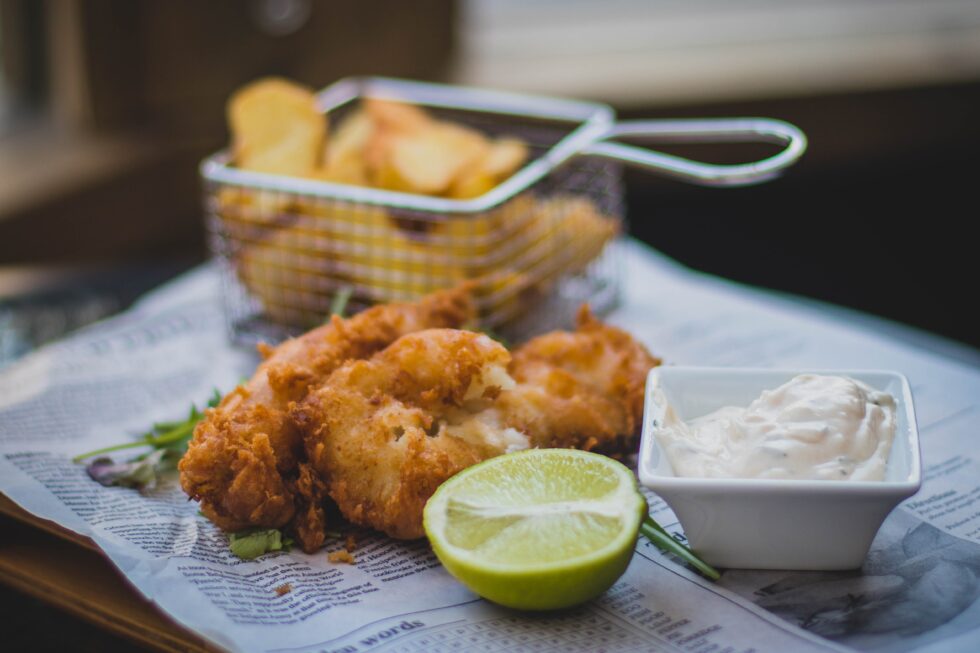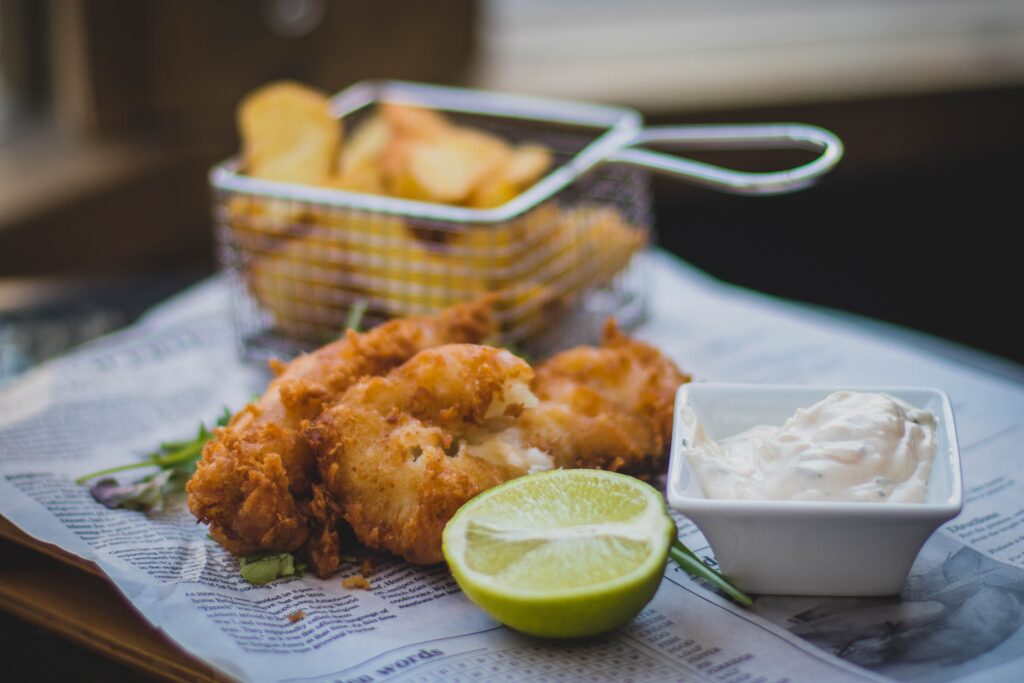 Places to Eat In Sussex
If you are a foodie, then sampling the local food is your ideal holiday experience. In this Sussex Travel guide, we have listed some interesting places to discover. Whether you want a quick, tasty snack or traditional seafood cuisine, we have you covered. Let's dive in!
In this gourmet sandwich bar, you can choose whatever you want, and it comes with an excellent rating on trip advisor, so it's got to be good. You can choose anything from sandwiches, frappe's, or full Sunday breakfast. It is brilliant food at reasonable prices.
Visit the crabshack for a fun laid back experience. It is a café/bar serving some of the most delicious seafood. The small menu changes seasonally, with their tasty daily specials. It is located in a seaside setting, with outdoor seating. You can order anything, from the catch of the day to shellfish. The café can get very busy during the weekends, so it is best to book in advance. It is a top place for foodie lovers, offering a great menu of fresh seafood.
The pub is a pleasant pub for the entire family. It is situated in the heart of the South Downs. If you are looking for a traditional English pub, then this is it! The pub has recently been refurbished to give it a home-from-home feel, and its even dog friendly too. There is a large garden and children's play area, making it perfect for the entire family to relax and unwind outdoors. Inside the bar, you will find a traditional log fire and oak beams.
The bar serves amazing traditional pub food, from the classic Sunday roast to battered fish and chips. If you like traditional English pubs, then the Worlds End is worth a visit.
Conclusion
In this Sussex travel guide, we have discovered that Sussex is the ideal place to visit. There is so much for the entire family to discover, from the unspoiled countryside to the dramatic coastlines.
Sussex gets indeed some of the best weather than any other part of the UK, making seaside escapes to its beautiful beaches worth a visit.
During your visit to Sussex, you will not be short of things to do, from visiting some popular landmarks, visiting cathedrals and museums. The area also offers plenty of family activities, from the amazing inflatable theme park to the petting zoo.
We hope that this Sussex travel guide has made you discover Sussex and all it has to offer, making planning a day trip or short break easy. So, get ready for the holiday of your life today!
Planning your ultimate vacation? Make it easy with cheap o plane tickets and receive big discounts on all your flights to all the tourist hotspots.  Discover more cool places to travel to, like Forks WA in The U.S, packed with fantastic activities to try for all ages.