Vacation Cheap Ideas
Planning to go on a vacation is not the easiest task. We have put together a list of travel tips and hacks. There are many things to consider when planning your holiday, make booking your flights, arranging accommodation, planning a list of places to visit and the list goes on.
We are going to explore some of the best ideas to save you money when traveling. There are many ways that you can travel on a budget, what are you sacrificing your holiday. We have carefully selected some of the best ideas to save you money and get the best out of your holiday.
There are so many ways that you can travel around the world on a budget, let us explore the different ways to travel without breaking the bank. In this travel guide, we will explore a number of ways that you can travel for very little money.
plan your budget around the destination you want to visit
When planning your trip it is important to pick your destination carefully. you can then look for the specific flight to fit in with your budget. it is essential if you're trying to save money to plan trips at off-peak times, when you plan your trip on off-peak times, you will avoid most of the heavy charges that you incur when traveling during peak times. It is useful to all always check that the country you are visiting is not in it's busiest tourist season.
We are going to explore some of the top ways which will further save you money when traveling. let us explore some of these ideas, which you can put into action on your next getaway.
Travel cheap around the world – Tips For Travelling
In this travel guide, we have put together some of the best ideas to save you money. whether you're traveling as a solo traveller or a family you can save on your holiday, so that you spend very little money while on vacation. Going on holiday need not break the bank. for more information read our top destinations guide.
Simply follow these steps and you can achieve the holiday of a lifetime and save a lot of money in the long run. Some of these ideas you will already be aware of, and some of them might be new to you. either way, we want to save you a lot of time and money while you're travelling abroad. holidays do not need to cost a fortune in fact you can have a holiday and also save money. We hope that you enjoy these tips and you found them beneficial.
1 use an incognito window to search for flights.
By doing this in a search engine you will receive results that are not based on your past activities online, and it will display a wider range of flights available within your budget. You will also white in the range of flights and companies you can find which could have been missed. When searching for flights Skyscanner is one of the best to compare deals from a number of different companies.
2. Avoid booking your flight too early
Sometimes you can get a better deal if you book last minute. When booking an international flight it can be best to book 4 to 6 months before you fly. For domestic flights you can book 1 to 2 months in advance. It is always best to look around to get the best deals, and compare flights when you can. Sometimes companies well offer certain deals, at certain times of the year. Try and be flexible when booking your flights. Some airlines offer some great deals at certain times of the year, check out cheapoair best price guarantee for their price matching service.
3. You can use foreign websites and currencies to book flights
When you go directly to a foreign website to book a flight, and pretend you are in the country and you book with local currency. You can save a lot of money as most of the conversions are done by the credit card company. Sometimes there are great deals to be found on foreign websites, when booking flights.
4. hidden root ticketing
Sometimes you can get a much better deal by flying through a less popular Airport. we can recommend tripDelta or other similar websites put together hidden route tickets. These sites can make a huge difference when you're travelling, And you can save a lot of money and time.
5. Try to fly off peak hours and days
Try to choose times when most people don't fly. Days during the week where people don't tend to travel are Tuesday's, Wednesday's on Saturdays. If you are willing to travel when people don't traditionally travel, then you can get some great deals.
6. arrange two oneway flights from different Airlines
when travelling you can often find it can be cheaper to book two one way flights From different airline companies. When looking for flights it is often best, to investigate if you could save money by buying one-way flights instead of buying a round trip with one airline.
7. Clear browser cookies
Most airline companies use browser cookies to help them track all your flight searches. You can also use an incognito window to search for your flights. Doing this will give you the best prices on flights, when searching for a flight.
8. checked bag fees
It is best to avoid Airlines baggage fees if you can. by using that Airlines branded credit card. You will have to pay an annual fee on your card. But if you're travelling a lot, or have a large family it can save you a lot of money, in the long run.  By using your credit card you may also receive travel reward points and receive the best exchange rates.
9. Budget Airlines
There are many low-cost Airlines which will operate in your country. These companies sell airline tickets for the lowest prices. These companies will also offer last minute getaways for next to nothing in most cases. EasyJet is an excellent company which offers budget travel and some excellent deals can be found there.
10. Email alerts can save you money
if you're not too bothered about travelling last minute then you can snap up some great offers from airline companies. You can save money just by signing up for the companies email alerts.
11. Fly from cheaper airports
Always check out nearby airports as you could save a lot of money. Try to be flexible on which airports you can fly from are flying to. Also try to be flexible on your travel date, if you can. If you can choose an alternate Airport, you can find some good deals. Try to keep in mind, the travel costs before you start travelling to your chosen airport.
12. Flying to cheaper European airports
Europe has now become one of the most popular destinations. If you're visiting multiple countries within Europe, try to be flexible on what airport you will fly into. By taking these steps you will be sure to land the best deals.
13. Use Google flights
Google flights is a great site to compare deals and find the ideal flights price on some of the biggest companies out there. It makes getting a plane ticket easy, If you use the I'm feeling lucky function you can get some great airline fares. It will also give you a lowest fare graph, to compare the dates on the airports you might wish to travel to. This site also has features plan your journey accordingly.
14. Fiji , Panama or other low-cost countries
some destinations around the world you can have a great vacation for less than £25 per day. Although travelling to some of these countries, maybe expensive. But when you arrive you are spending very little each day.
15. Unpopular destinations or places off the beaten path
Always try to find destinations that are not on the tourist map. look for remote towns or Islands that don't cost much. Here are just a few of them, Avarua, Cook Islands, Koh Tonsay, Cambodia and there are so many more out there for you to have a journey of a lifetime in a paradise that will not cost the earth.
16. stay in one of Europe's low-cost destinations
visiting Europe does not have to be expensive. You can stay and some top European countries like Poland, Romania for less than you think. a lot of eastern European destinations can cost a fraction of the price.
17 . Use ride sharing website
By using services such as blablacar you can cut costs on travelling around. On this website all drivers are verified and vetted. It can be a great way to experience a new country with someone who already knows it, and it can save you a lot of money.
18. Use public transport
A great way to see a new place and avoid expensive taxi rides. You should try to take public transport when you can. It is not only cheaper, but a great way to travel.
19. Walk or rent a bike
Many places will offer bike rental or sharing programs, which offers you the flexibility to pick up a bike and Go. Not only is it not expensive but a great way to see a new place .
20. Use online apps
There are many online apps that you can use which will show you all the ride sharing services available where you are. They will also let you know which ones our cheapest. Here is an example, uber is one of the most popular, but you can find many more online easily.
21. Hitchhiking
Hitchhiking is still a popular way to save money all over the world. Just remember to be cautious and smart when doing this.
22. Couchsurfing
This method of travel is becoming increasingly popular all over the world. you can use sites like global freeloaders to find someone Willing too let to you stay with them while on holiday. This is not only a great way to see a new place but to receive local information on what to do and what to see Locally.
23. house swapping or house sitting
A great way to get cheap accommodation throughout the world is to do a house swap. You can swap your home what someone else from another country, for a certain period of time. This way can save you a lot of money on expensive accommodation, just by swapping your house with someone else. You can find plenty of these sites online. One of the most popular ones is called lovehomeswap.
24. Volunteer to stay
You can volunteer your time in exchange for accommodation, by using apps like helpx. on the sites you can find odd jobs which you can do while you are on holiday. This is a great way to save on accommodation and see a new place.
25. stay in a hostel
Hostels are cheaper than hotels and some hostels are very well equipped. Travelling on a budget doesn't have to be a nightmare. Some hostels are so up market they are much better than more expensive hotels.
26. Camping
A great way to save on accommodation is by camping, it will cost you a fraction of any room rates.
27. airbnb or rent an apartment
This is one of the top websites used by many people when travelling abroad. They are always much cheaper and better value than booking a hotel room. These sites add especially great value if you're travelling solo or in a group.
28. Use social media
There are so many groups on social media focused around travel and accommodation. Please can be a great source for local knowledge and great deals. As well as saving money you can also connect with locals, and find out about the places you're interested in visiting.
29. Using WhatsApp
WhatsApp is a very popular application to keep you connected to everyone you know when travelling. It will allow you to call or text people for free all around the world .
30. Local SIM card
When travelling abroad always try to obtain a local SIM card for your communication needs. As it will allow you to be more flexible when you need to call someone or connect to the internet.
31. advise your mobile service provider you are travelling
Most mobile service providers will offer international plans that are not too expensive while travelling, so it's always best to check what your mobile phone provider can offer you when travelling, so that you can avoid expensive calls or charges.
32. Turn off Roaming
When travelling abroad it is best to put your phone into airplane mode when flying, this way you will avoid expensive charges if connecting to the internet.
33. use Airport Wi-Fi
Every Airport offers free Wi-Fi and it's public areas, take advantage of this well you're travelling. best off all it's free and very reliable.
34. visit free museums
Around the world you will find that most museums are free to visit. Most museums also have free days where you can visit. You can also find out if they have a guided tour and take advantage of that as well to save you money.
35. use a credit card when possible
When you're travelling on a budget always bring your credit card with you to get the best exchange rates in your destination.by using a credit card you can even receive Reward Points from booking a flight. Some credit card companies offer free upgrades or baggage. It is always best to check with your credit card company to find out how you can save money while travelling.
travel the world and save money
Getting a job overseas can save a lot of money and you can see a lot of new destinations around the world. This is a great way to earn money while traveling the world on a budget.
Become an au pair
au pairing is a great job if you enjoy caring for children or enjoy doing basic housekeeping for the family that you're staying with. You will receive a small salary and free accommodation while you're there. This is a great way to meet some local people and learn a new language while traveling the world. being an au pair is becoming more popular and you will always find local families who are more than willing to receive the extra help.
Teach English abroad
You can travel the world and teach English in that country while you're staying there. You will receive a salary for your efforts and get to know the locals easily. You can rent low-cost accommodation during your stay. That will really earn you the chance to experience the country and all that has to offer.
These jobs had a great idea when you want to save money, most of the time they will require very little experience, but will demand hard work if you want to travel the world on a budget. You should discover what job opportunities are available in the country you are visiting. You do not need to break the bank to have a great time traveling the world.
Things to remember when travelling on a budget which saves money
it's great to get away on holiday and also save money at the same time, but there are some things you might want to avoid when preparing or arriving at your destination. These travel tips have been put together for you to avoid a holiday mishap. We hope that you enjoy these tips and save money and time while traveling the world.
1. Plan your trip
Making a solid plan before you travel is essential to get the best out of your holiday. You can keep an eye on the weather and traffic on most online apps. When you have a solid plan for travel you can keep in mind what time and budget you have, but still have a great time on holiday.
2 booking last minute
Sometimes you can get excellent deals last minute if you're flexible on which airports you can travel from, but in most cases, last-minute travel might cost more than you think, and you may have to pay the price for it in the long run. You should aim to book your flights between October and November to receive the best prices on flights.
3. Airport connections
Always try to make sure that you have enough time to catch the connecting flight. Some deals online might look great but if they only give you 10 minutes to change a flight, then a cheap deal could become a nightmare. You should always allow a good amount of time when catching a connecting flight to make sure your holiday gets off to a great start.
4. packing for your getaway
Try not to overdo things when you're packing to go away as overpacking could incur a nasty charge at the airport if your baggage is overweight. Try to pack the essentials you need for your break without trying to cram too much into your suitcase. It is always best to make a list before packing, to make sure you have included everything you will need.
5. Check the weather before you go
It is always best to check what the temperature is at the destination you are traveling to before you go. You need to pack the essentials for the weather and that particular destination so that you can be comfortable on your holiday. It also means you will not have to buy any extras when you get there, which will save you money so that you can have the most enjoyable holiday.
6. Pack your own toiletries
You can save a ton of money by bringing your own toiletries. By doing this you will have all the essentials you need and do not have to spend extra money on these essentials when you get there.
7. Rest well before your flight
Make sure you get a good night's sleep before you travel. It is best to get an early night before your flight and be well-rested. This is not only essential for your comfort it can also save on possible accidents that you may have either on your way to the airport or at the airport. You should also check the traffic and weather conditions before heading to the airport.
8. Don't forget your passport
Make sure you have packed your passport before traveling. to avoid any unnecessary setbacks to your journey. Always put them in a place where they are easily accessible.
9. Always try to dress comfortably
When traveling it's essential to dress as comfortably as possible. That means flat and comfortable walking shoes instead of high heels. Or wearing party clothes on a flight. this is essential for your travel arrangements to go well and comfortably.
10. Avoid traveling on busy holiday times
When traveling always try to avoid traveling during Thanksgiving season, Christmas, and New Year. These can be the worst times to travel and can be very chaotic in all airports and transport routes. There is always a chance flights can be delayed, or in fact, canceled. Plan your journey before these times for smoother travel to your destination.
11. Always be prepared for the worst
If you are traveling by car what always decide on what other sorts of public transport are available, it is always best to have alternative plans if you find that your travel plans have come up against a problem? Always bear in mind that roads can be closed, possible bad weather, or other emergencies can happen.
12. Eat carefully before you fly
When traveling it's always important to have a light snack and not to eat too much. Otherwise, you could feel bloated or have a bad stomach during your flight. There's nothing worse than feeling uncomfortable during your flight so do be mindful of what you are eating and drinking before it.
13. Drink plenty of water
Travelling can be hectic so it's useful to drink plenty of water during and before your flight. Try to bring your own water so that you can fill up at the refill stations. This will not only save you money but will make your whole travel experience more enjoyable.
14 bring your entertainment
It's always great to have something to watch or do during your flight. This is especially important if you're traveling with children. Make sure to arrange this in advance before you fly.
Cheapest destinations to visit

1. Vietnam
If you're looking to get away for the trip of a lifetime then Vietnam could be an excellent choice. You can look around for great deals and eat like a local then you can easily have a great time for under £20 per day.
Traveling around Vietnam
You can rent a motorbike very cheaply and very easily. This is by far the most convenient way to get around. If you prefer, you can travel by bus, this can also be very cost-effective if you're traveling as a family. It will help you get around and experience the country like a local. Many of the Buses are air conditions and the prices are very reasonable.
Accommodation in Vietnam
You can find accommodation to match your budget very easily but if you really want to save money it is recommended that you book in advance. Vietnam is still a developing country therefore hotels are very inexpensive. You will also find that in most cases breakfast is also included. To find the best hotels search for ones that are not on the main tourist map.
Dining out in Vietnam
to experience Vietnam you have to experience the delicious cuisine. You can really save some money and there are all types of foods on offer. You can find most meals on street markets for under £1 and eat like a local. It is a great experience to eat the local cuisine in Vietnam and most of the locals speak fluent English and they are only too willing to help.
Things to do in Vietnam
Desert halong bay
this is a spectacular sight to see with limestone rising out of Turquoise Waters. This is one of vietnam's most beautiful spots and is high on people's destinations to visit when staying there. You can arrange boat trips and view it just like a local.
Cruise on the Mekong Delta
this river's a sight to see with its colorful cargo boats filled with colorful fruits and spices. Taking a cruise during the night is a great way to see this river in all its splendor. This is a must-see site when spending time in Vietnam.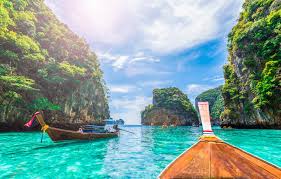 2. Thailand on a budget
If you really trying to save money Thailand is a great place and an absolute Paradise. your money will go far and Thailand and you can get by on under £20 per day easily. Thailand is also a popular destination for family holidays.
Thailand is a Paradise on Earth with its glorious tropical beaches wonderful temples and so much more. You will be sure to fall in love with this Tropical Paradise. It will not only save you money but you will have the holiday of a lifetime.
Traveling around Thailand
If you really want to get the best out of your holiday it's best to use public transport on offer. You can travel on TUK TUK which is a taxi consisting of Three Wheels. This is a very popular mode of transport to get around. But do Bear in mind that this method of travel can be more expensive than a normal taxi or bus. by far, if you need to save money it's best to travel by bus. This is the cheapest option costing you pennies for each journey. Whichever way you choose to get around you will find Thailand to be a spectacular country.
Accommodation
there are many different types of accommodation available to you in Thailand. If you do your research and look for places and affordable prices. You can rent a room for as little as £5 per night if you choose to stay and a more affordable neighborhood. you can also find many hotels available and at a fraction of the price, you would pay back home. when staying in Thailand try and plan to get accommodation before you go or if you can be flexible you can get a really reasonable rate last minute.
Eating out in Thailand
In this beautiful country, you must sample the local cuisine, which is offered, in the bustling street food markets. There is everything on offer that you could imagine and in many cases, your meal will cost under £2. This will not only save you money but will give you the best eating experience imaginable. You will find foods to suit all tastes and budgets at a fraction of the price.
Thailand has so much to offer what is ancient monuments and breath-taking scenery.
Grand palace Bangkok
This is a breathtaking serious off guards surrounding the grand Palace . the best time to visit is during sunset when the palace is illuminated, it is not only spectacular and a great sight to behold.
visit the elephants
In Thailand, the Elephant is a national symbol. Although these creatures are still endangered you can visit the Spectacular animals in the elephant Park, where you will have the chance to interact with them. This is an experience not to be missed and will surely make your holiday magical.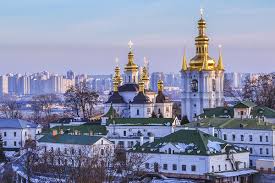 3. Ukraine
If you want to save money then don't look further than the best destination in Eastern Europe. Ukraine has much to offer the budget traveler. this country has loads of tradition and friendly locals to give your holiday a warm and vibrant experience. From bustling cities to small quiet towns. there is plenty to see and do at a fraction of the price. You can get by when your travelling for under £30 per day if you budget accordingly.
Getting around and Ukraine
It is so easy to get around as the public transport system it's not only great but comfortable too. the best way to get around is by bus or Metro which can cost you as little as €0.25. Getting around in this bustling country is so easy and inexpensive. So the bus is the best way to travel around to get the most out of your stay.
Cost of accommodation Ukraine
You will find many budget hotels and accommodation to within your budget. A budget hotel can cost you around €9 per night and most will include breakfast. Although please note that these hotels will be basic. If you prefer a more comfortable night's stay and in a more luxurious Hotel you can expect to pay about €25 her night.
Eating out in Ukraine
You will find many places to fit your budget from cheap cafes to busy restaurants if trying to save money try to stick to the cafes where you can dine on as little as £2 per meal. drinking out n Ukraine is cheap and costs around €1 pear beer or €10 for a bottle of wine.
Things to do in Ukraine
St. Sophia's Cathedral
This is by far one of the most beautiful pieces of architecture and Ukraine which contains museums and monuments. It is comprised of authentic mosaics and frescos of the 11th century. This is by far a must-see and should be on your list.
Sunflower field photoshoot
When visiting Ukraine you must take the opportunity to visit the sunflowers Fields. These fields can be seen everywhere as Ukraine is one of the largest exporters of some flowers.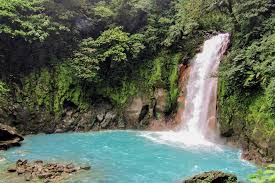 4. Costa Rica
Why not visit South America and see beautiful Costa Rica. It has some of the most spectacular beaches and jungles that you can visit. Costa Rica does not have to be expensive, in fact, you can get by on £45 per day. You can have the holiday of your dreams and not break the bank.
Getting around in Costa Rica
buses are the most popular way to see this country, their public transport is excellent and not expensive. It is a great way to get around for very little money and as one of the most reliable ways to travel as they have frequent timetables even in rural areas.
Accommodation
You can book a budget hotel for around £15 per day. please note that they are very basic rooms. you can choose a hotel within your budget. Do try, to stay away from tourist areas as you will pay more for some of these areas. when you're going to Costa Rica try to avoid booking in the High season from December to January as things can get very expensive.
Eating out
Costa Rica offers so much choice on food but be careful, eating out can get expensive here. it is recommended, to eat at local places called sodas. These are very small restaurants which sell typical Costa Rican food and you can expect to pay around £5. The meals are really filling and very good. This will give you a great local experience and save you a lot of money.
things to do in Costa Rica
Visit the fountain of youth in nicoya peninsula
This is a wonderful sight to behold and there are plenty of opportunities to scuba dive, snorkeling, or diving at some of the beautiful beaches which this idyllic destination has to offer.
Visit the volcanoes
Costa Rica has many volcanoes including some active ones which you can visit. You can also take a dip and the hot springs while you are there. this is a site that should be on your list and is a must see in Costa Rica.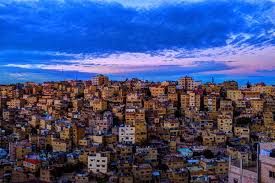 5. Middle East, Jordan
The Middle East is on everyone's must-see destination in the world. but can you really get by on a budget? and the answer is, if you are smart you can save a lot of money here too.
Jordan has so much to offer sandy beaches, vast deserts, and historical architecture. even though, it has a reputation for being one of the most expensive places to visit. You can still get by on a small budget.
Accommodation
You can check out airbnb booking.com to find some really great deals on guest houses and expect to pay roundabout £18 per person, her night. You can also find basic hotels that may cost you slightly more, but there will be more luxurious and comfortable. Most rooms include breakfast in the morning.
Eating out
When dining out try to stay away from popular tourist sites as they can be more expensive. Many of the large hotels and Jordan will offer buffets and this is a great way to sample the local cuisine without breaking the bank. If you stick to small cafes mezza's you can get a set meal for a range of £10 per person.
Getting around
Use public transport you will find getting around and the Middle East is not only affordable but convenient also. You can take the bus for roughly £1 to get between cities. the local transport is built for local people at very local prices and by far the most convenient way to save you money.
Things to do in Jordan
visit Aqaba
This is one of Jordans coastal cities and is perfect for snorkeling and diving, with its vast clear and blue waters which are filled with tropical fish, this is a must-see and you need to experience it while you are visiting the Middle East.
Visit the sand dunes in Wadi Rum
Why not visit the Spectacular sand dunes, which offers spectacular scenery through the vast deserts throughout the Wadi Rum. This is a must-see and should be high on your list.
Before you travel it is always best to arrange the correct travel insurance for your journey overseas.
The last thing you want is for something to go wrong on your holiday, especially when you have put a lot of planning into it. The holiday of your dreams can soon become a nightmare.
Insurance will always be an extra when you travel, but it is necessary for your peace of mind and wallets.
Travel insurance will normally cover you for lost or stolen goods, medical care, and flight cancellations.
Choosing your travel insurance plan
While you look through various insurance companies it is easy to get confused about what's on offer, as there are so many types of travel insurance that you can arrange. Some things to consider add as follows;
How long are you going?
What country are you going to? Some insurance will only cover you for specific countries and some provide multiple insurance worldwide.
How many people are going? Are you travelling solo, or is it a family?
What type of holiday are you going on? Basic vacations well just need a basic plan, but if you're planning on going backpacking or doing any extreme sports, you may need a specialist plan.
Are you traveling with expensive goods? If you have expensive electronics other expensive items, make sure the policy you choose covers the value of your items.
Are you planning multiple trips abroad? If you're traveling a lot, to many destinations it might be worth your while to take out an annual policy that will cover you for multiple trips.
Types Of Travel Insurance
1. Single trip insurance
This type of travel insurance will cover you for a single trip. This type of insurance is ideal for one-time travel. The best type of travel insurance will cover your safety for flight or holiday cancellations and will also cover injury and illness while abroad. This is by far one of the most popular insurance which is purchased by many travelers going on vacation.
2.Multi trip insurance
If you're going on multiple trips throughout the year, you can arrange yearly multi-trip plans. this type of insurance is also useful for business travelers who travel regularly and can save you a lot of money in the long run. Just make sure they cover you for medical needs, flight cancellations or delays, and theft.
3. Family insurance
You can take out family insurance to cover the whole family while on holiday. Type of insurance which covers more standard problems which any family might face when overseas. This will cover your whole family for medical issues or loss of luggage valuables.
These types of insurance at the most popular travel insurance arranged by many people when travelling abroad. Of course, there are many different types of travel insurance which you can arrange for your specific needs when traveling.
When you are arranging travel insurance take note of what you need to be covered for and decide on which type of trip you are planning beforehand. Travel insurance is a necessary evil but can save you a lot of hassle and money in the long run.
To help you choose the right plan I can recommend further Reading at this website, to help you better understand which type of travel insurance you will need.
In this article we have put together some of the best ways to travel on a budget and presented many tips and hacks to save you time and money, before and during your holiday. These tips and hacks can help you if you are a solo traveller, travelling as a family, travelling as a group, or perhaps you are an adventure Junkie looking for the perfect destination.
Simply by following these tips on tricks they will save you money without compromising your comfort on holiday. It is more than possible to travel cheap but still have a great time, enjoy great food, experience local life, and drink great wine.
This article was put together to present many examples of how you can travel for cheap but not compromise your holiday and prove you can travel anywhere you want to on a tight budget.