Summary
The Bangus Festival attracts thousands of visitors from all over the globe every year to join in their celebration of Bangus cuisine. And if you are a food lover, you are in for an incredible experience.
It is no wonder why this colorful festival is so popular when it is celebrated every April in Dagupan, Philippines, which is home to the tastiest milkfish and traditional delicacies carefully prepared by locals.
Discover everything you wanted to know about the Bangus festival, the history behind it, the activities, where to stay, and top tips to getting the best from your visit to Dagupan City.
So, Let's Dive In.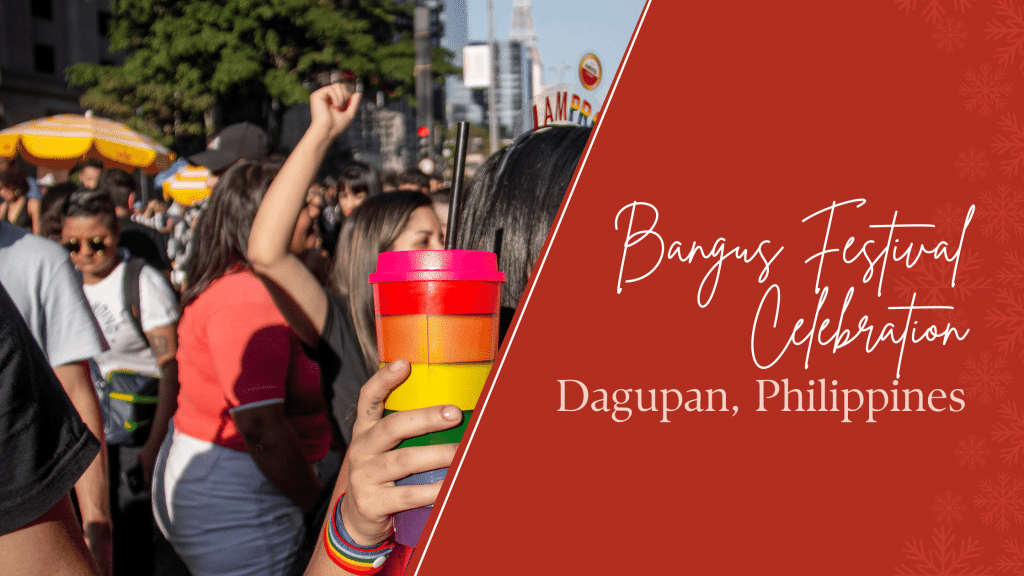 What is the Bangus Festival?
The Bangus Festival is a celebration of the Philippines' national fish, the Bangus. Held annually in April in Dagupan City, Pangasinan, the festival features a parade of beautifully adorned Bangus floats, cooking contests, and other activities. One of the highlights of the festival is the coronation of Miss Bangus, who is chosen based on her beauty and knowledge about the Bangus.
The Bangus cuisine is the main event, you can sample all the local delicacies that are created and made by the locals. It is a food lover's paradise, where you can sample milkfish, barbequed meats, traditional recipes, and more.
If you're planning on attending the Bangus Festival, make sure to book your accommodations early ( we listed some popular central hotels below). The festival is a popular tourist attraction and hotels in Dagupan City fill up quickly.
History Of Bangus Festival
Bangus Festival is an annual event that started in the year 2002. It was created to promote Bangus or milkfish as Dagupan City's prime commodity. The festival is held for 10 days and ends at the end of April with the street party, where you can participate in sampling grilled Bangus, music, performances, and more.
Back in 2003, the locals created the largest Bangus barbeque lining the street that stretched over 1 kilometer and contained approx 8 thousand kilos of Bangus. That is a record-breaker.
The festival includes a street parade and a cooking competition where participants compete to create the most unique and delicious dish using Bangus as the main ingredient. Throughout the years, the Bangus Festival has become one of the most anticipated events in Dagupan City, attracting both locals and tourists alike.
So whether you're a Bangus lover or simply looking for a fun-filled activity this April, make sure to head on over to Dagupan City and join in the festivities!
When Is The Bangus Festival Celebrated?
The Bangus Festival is celebrated every year in April. Before attending please make sure to check guidelines or any restrictions that may apply for 2022.
What Activities Are Planned For This Year's Bangus Festival?
This year's edition of the Bangus Festival will feature a street parade, a cooking competition, and various other fun-filled activities that are listed below. Try out some of your favorites, or all of them. This fun-filled colorful festival will leave you returning year after year.
How To Get To Dagupan City
Dagupan City is located in the Pangasinan province, Philippines. To get there, you can fly into the Manila International Airport and take a bus or van to Dagupan City. You can also take a bus from other major cities in the country, such as Cebu City and Davao City. For more information, please visit the Pangasinan Tourism website.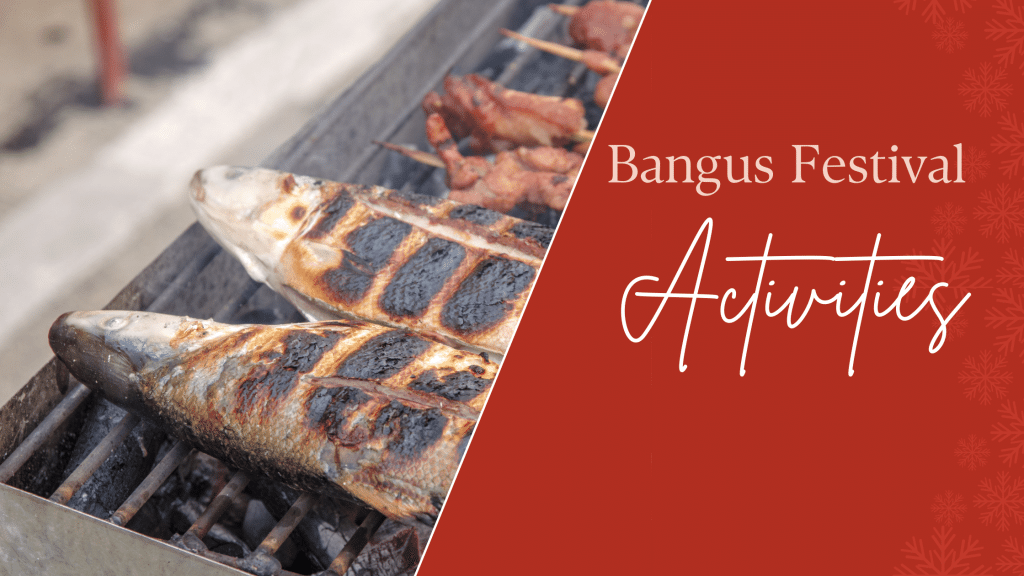 The Bangus Festival Activities
The Bangus Festival has a series of activities, here are some of the highlights;
Street Parade
The street parade will feature a procession of floats adorned with bangus, as well as other traditional Filipino foods. See the colorful displays and witness the talents of the locals as they compete for the best float design.
Cooking Competition
This year's edition of the cooking competition will be even more exciting, with participants competing to create the most unique and delicious dish using bangus as the main ingredient. Try out some of the local delicacies for yourself!
Children's Parade
The children's parade will feature a procession of kids dressed up as bangus, as well as other sea creatures. This is a fun and festive event that the whole family can enjoy.
Concerts/Live Music
The concert will feature some of the Philippines' top musical talents. See top performances from local musicians to international artists perform open air. This is a can't-miss event for music lovers.
Beauty Pageant
The beauty pageant will crown the next Miss Bangus. This is your chance to see some of the most beautiful women in the Philippines compete for the title. An exciting event that you won't want to miss.
Fireworks Display
See the sky light up with a vibrant display of fireworks. This is a perfect way to end your day at the Bangus Festival, and a show you won't want to forget.
Fishing Contest
Take part in fishing contests, with prizes to be won for the biggest and most unique catches. This is a great opportunity to explore the local waters and learn more about the sport of fishing.
Food Fair
The food fair will feature a variety of traditional Filipino dishes. It's your chance to sample some of the best food the country has to offer. From savory dishes to sweet treats, you're sure to find something to your liking.
Bazaar
The bazaar will feature a variety of traditional Filipino handicrafts. Discover unique items made by local artisans, perfect for souvenirs or for adding a touch of Filipino culture to your home.
Bangus Festival Top Tips
Here are some top tips to make the most out of your visit to the Bangus Festival:
Wear comfortable shoes and clothes as you will be doing a lot of walking.

Bring sunblock and a hat as it can get quite hot, especially during the midday hours.

If you're planning on joining the cooking competition, make sure to bring your own ingredients as there will be no stores nearby.

If you're staying for the duration of the festival, book your accommodation in advance as hotels tend to fill up quickly. Below you will find some deals on hotels in Dagupan City to make sure you have a comfortable stay.

If you're coming from out of town, make sure to bring enough cash as there are no ATMs nearby.

Be sure to try the local delicacies, such as sisig and halo-halo!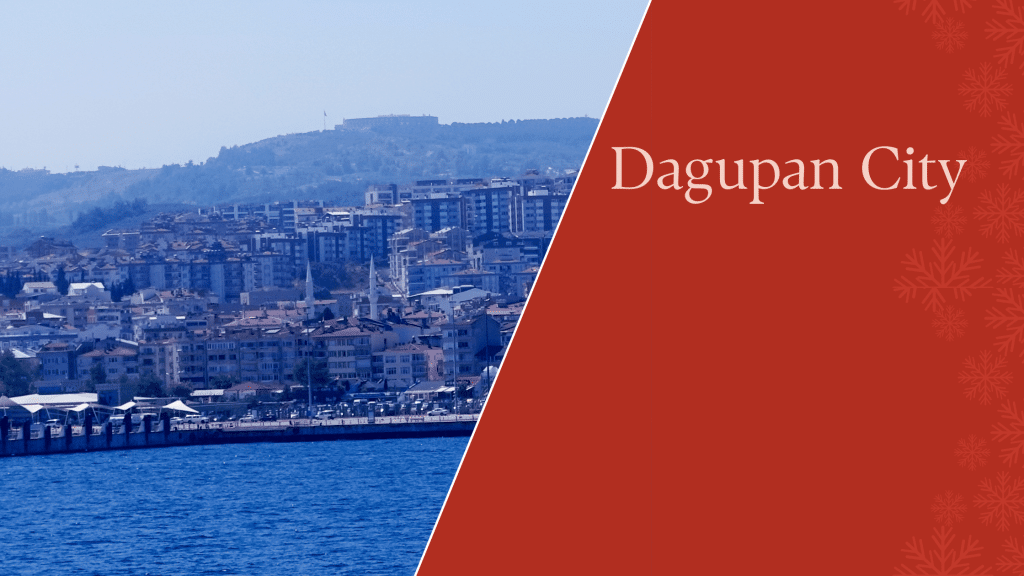 Hotel Deals In Dagupan City
Are you traveling for the Bangus Festival in Dagupan but don't know where to stay? Here are some hotels that a centrally located and affordable to make sure you get the best experience from your trip.
Lenox Hotel
Stay in this luxurious hotel right in the center of the city, close to all amenities and shops for your convenience. The hotel provides excellent customer service to all its guests. It is fully airconditioned, includes flat screen tv, internet access, and indulge in the Spa.
The accommodation is highly recommended for a relaxing and memorable visit to the city, that will leave you relaxed after a day at the festival.
Star Plaza Hotel
This hotel provides a mix of comfort, value, and convenience to its guests. Also, centrally located and close to many restaurants and amenities. The accommodation has an on-site restaurant serving an eclectic mix of options.
During your stay, you will have a complimentary breakfast, and there are also room service options available. Rooms are fully airconditioned with internet access included, and an ATM machine is provided for convenience.
If you are looking for excellent value without compromising your comfort, then this hotel is ideal. It makes exploring the festival and city easy.
Tondaligan Beach Hotel
This hotel is close to the Nepo Mall and Bonuan Beach. You will also find a beautiful Japenese Garden nearby for a relaxing stroll.
The rooms are fully airconditioned and have a comfortable feel. For convenience room service is available, there are also designated smoking areas and Internet access.
If you're looking for a more laid-back and relaxing hotel, then this is ideal for exploring the beach, and gardens. It is the ideal location to take part in the festival while having a more traditional relaxed environment to unwind.
Hotel Monde
The hotel class's itself as a budget boutique hotel, located right in central Dagupan. It is a comfortable hotel with a modern design.
The rooms are basic, clean, and all you could want after a day at the festival.
It is a very convenient location for exploring the city and enjoying the festival. If you are looking for an affordable option that is centrally located, then this hotel is ideal.
Conclusion
The Bangus Festival is an extraordinary event that takes place annually in April in Dagupan City, Philippines. It is a celebration of food "traditional Bangues food". Come and visit and discover why it is such a popular celebration with locals and visitors.
Take part in the exciting street party, fireworks display, street food, concerts, and more. So, what are you waiting for discover this festival for yourself!
Have you been to the festival, or are you thinking about going? Leave a comment about your experience, or when you are planning to visit. I would love to hear from you! I hope that you have found the article helpful in planning your trip, and getting the best from your visit to Dagupan City.
Explore our other top destinations and things to do in Asia.