Welcome to this edition of the Airbnb Costa Rica guide; throughout this article, we have included many popular Airbnb's throughout Costa Rica, discover the coolest places to stay, and reviews on the accommodation. We will also look at the advantages and disadvantages for guests and owners. We will give you a complete overview of booking Airbnb to plan your getaway accordingly.
Why book an Airbnb?
When you are searching for accommodation, you will find that this marketplace covers over 100,000 cities. It connects people who are renting out their homes and people seeking accommodation locally. It gets its company name from the word air mattress B&B.
It is an excellent way for hosts to earn some extra money from their properties. For guests, it's a convenient, inexpensive way to find comfortable accommodations. Still, there is always the risk that the property may not represent the listing.
Later in this article, we will highlight the pros and cons of booking Airbnb in Costa Rica, or indeed anywhere you might want to go.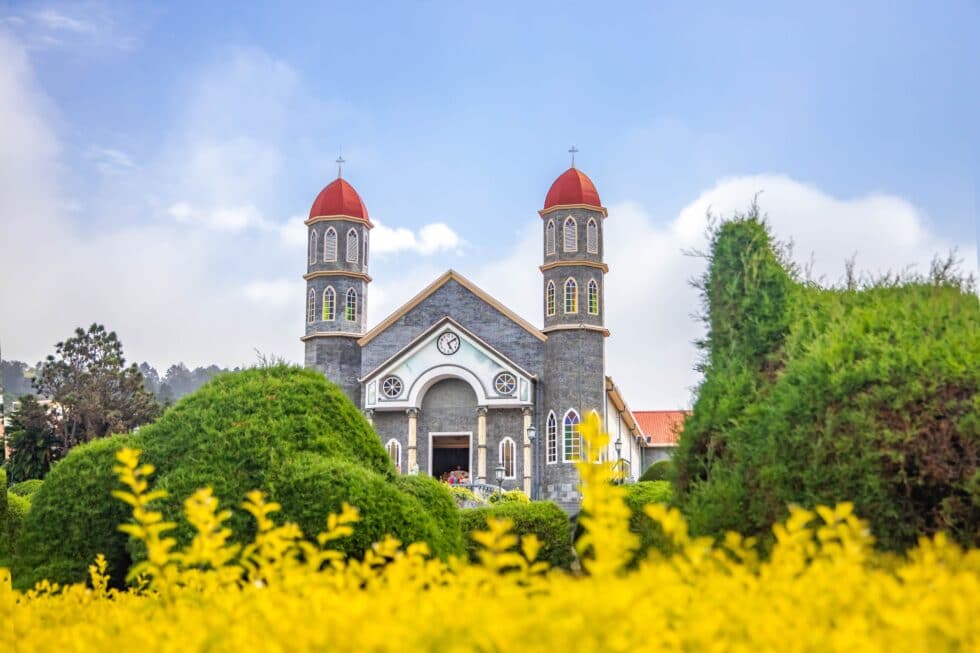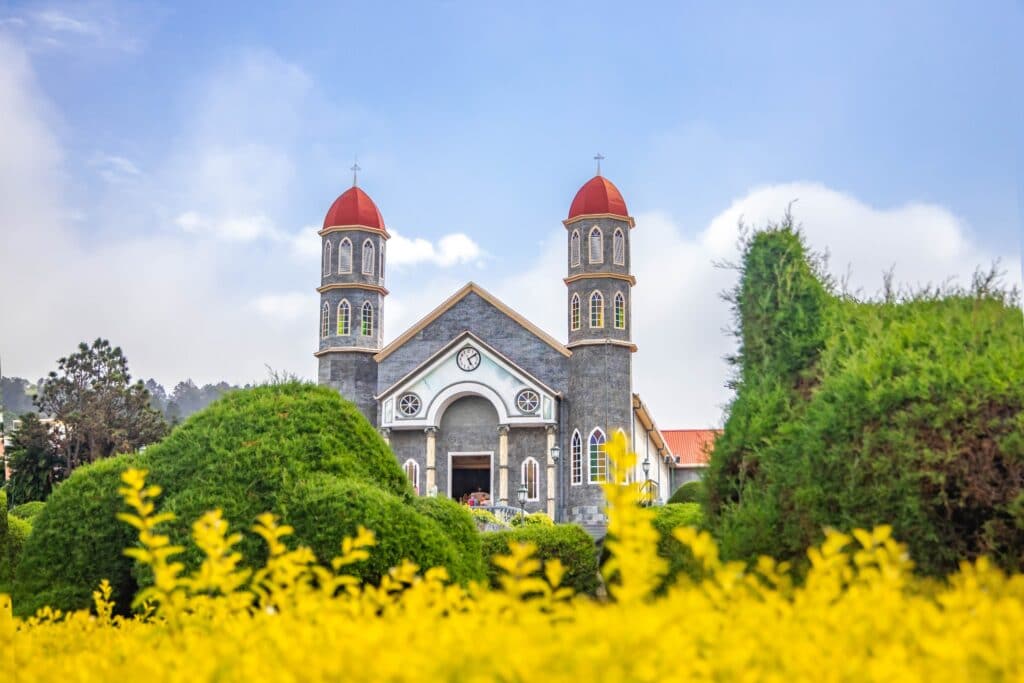 Why Book An Airbnb In Costa Rica?
Costa Rica does offer something for everyone, from adventure seekers or people in need of a quiet retreat.
Costa Rica is a stunning destination to visit with waterfalls, beaches, and volcanoes. If you are an adventurer, take the opportunity to go hiking in its many trails and forests or try out canoeing in its top-class white-water rapids. Or, if you prefer to relax, head over to a stunning beach and soak up some rays.
Costa Rica
You will find this fantastic destination in central America boasting coastlines on the Caribbean and pacific. The country is rugged and filled with lush rainforests for you to explore. San Jose is the capital city, and the country is famous for its beaches, volcanos, and lush hiking trails. You will find that a quarter of the landscape is made up of protected jungles and filled with wildlife, including Quetzal birds and spider monkeys.
Costa Rica is one of the most popular tourist attractions which attract visitors globally for its ideal weather and activities.
Throughout this article, some of the most popular Airbnb Costa Rica will be included for you to get the most from your holiday experience in this fantastic country.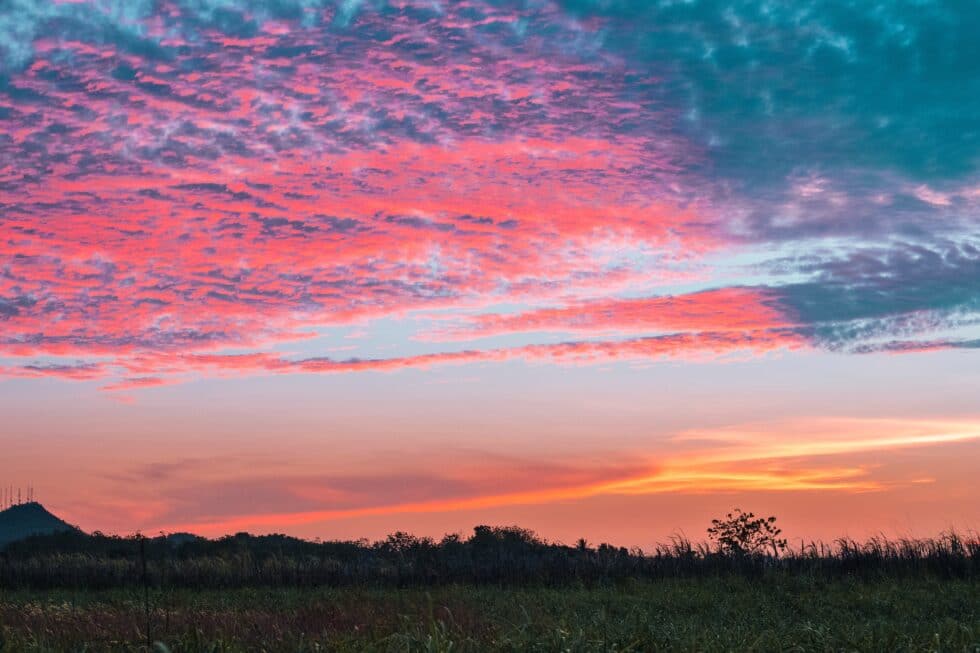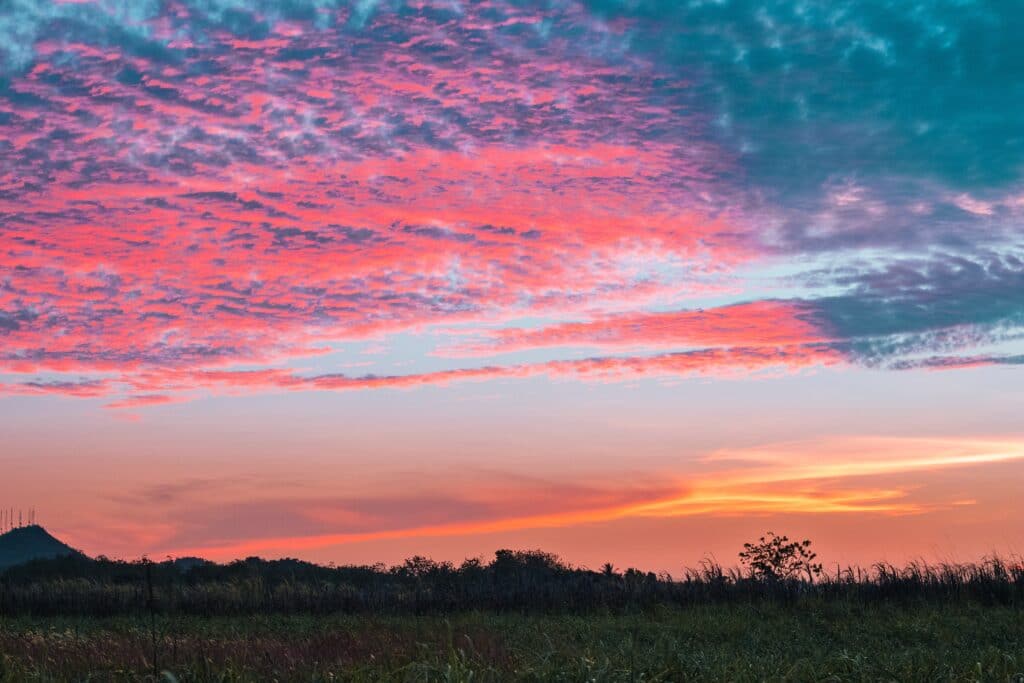 Pros And Cons of Renting Airbnb's in Costa Rica
Hosts will always take a risk when renting out their home to guests, including damages. Still, it is ideal for making some extra money from the property. Guests will have the chance of the property not living up to its listing.
You will discover that it is a fine balance to get things ideal for the host and the guests. We will find the key advantages and disadvantages when planning your vacation and how to get the best out of it during your stay.
Advantages
When you search for accommodations, you will find that hosts will list many different kinds of properties from single rooms, suites, and more.

Travelers will find that often arranging Airbnb Costa Rica can get a better deal than most hotels, with a luxurious and comfortable touch and a home from home feel.

In most cases, the hosts can list their properties for free on various platforms. Including pictures and descriptions for guests, and often set up a profile to let them know more about the host.

The host can set their prices throughout various platforms, so it is very flexible and convenient for all concerned. These prices can be per night and even per month.

Airbnb Costa Rica has customizable searches throughout the database. So that guests can quickly find exactly what they are looking for and giving you options to arrange by price, location, type of property, and so much more. You can customize your search to match your taste and budget.
Throughout these listing websites, you will also discover additional services to make planning your vacation easy, like restaurants, activities, sightseeing, and the listings, including the reviews from Airbnb hosts. Planning your trip could not be easier and makes information accessible and easy to navigate.
Disadvantages
It is true, but you might not get what you see when you book a room through these platforms it's not like booking with a hotel chain. However, you have the assurance that the property is as advertised, and individual hosts will create their profiles and listings. It will help if you read previous reviews made by previous guests to get a complete overview and certainty about the booking to provide you with an objective view.

The host is always concerned that their property may suffer damage, but most stays go without incidents. There are still stories of houses being trashed by party-goers when the hosts have assumed, they are renting to a family. The platform has a host guarantee program, but they may not cover everything, including cash, pets, artwork, or other incidentals.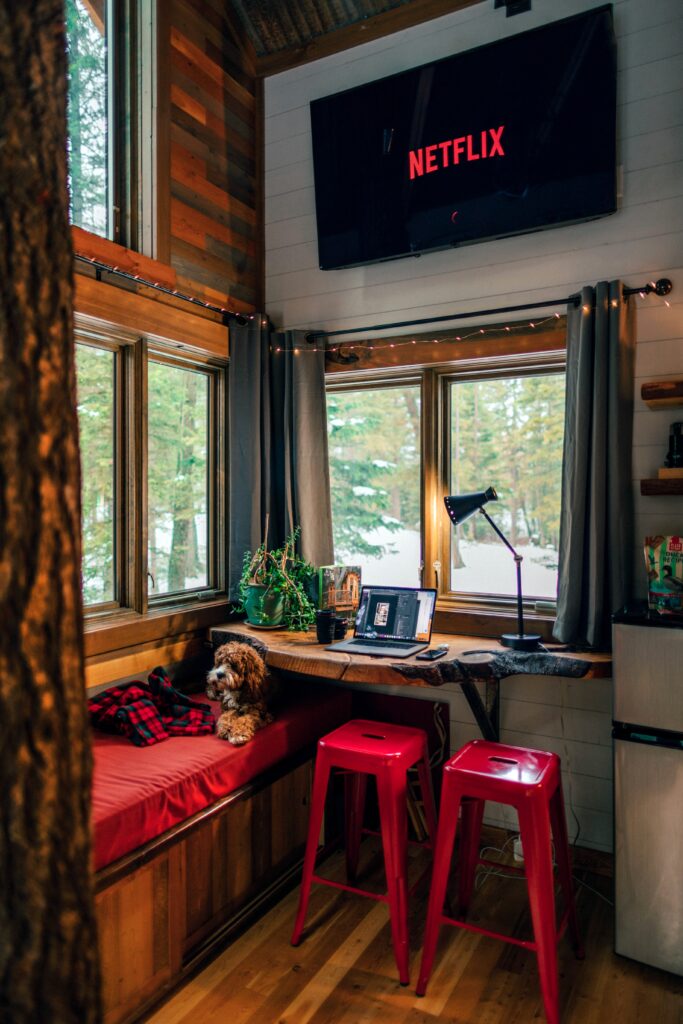 Airbnb Costa Rica Reviews On The Coolest Places To Stay
Villa Vista Azul
This fully equipped luxury home with a garden and 24/7 concierge service, including an infinity pool, is the ideal luxury escape while you are visiting Costa Rica. It is ideally placed for popular beaches and nearby attractions. The accommodation is most suitable for couples or family travel.
The house is situated on a hill above Hatillo. It has some of the most stunning views of Playa Guapil and Manuel Antonio National Park. You are located close to the village while still having the feeling of complete seclusion.
The accommodation is modern and spacious, and you will find plenty of books and board games during your stay. Guests are offered full access to the entire house, including the pool and gardens. They will receive a security clicker to open the gate of this secure property.
You will see an array of wildlife around the house, including hummingbirds, butterflies, and frequent visitors, including Great Kiskadee and the Yellow-throated Toucan, in this tranquil oasis. You will find that the gardens are surrounded by jungle. This is the ideal property to have a secluded holiday while remaining close to local amenities and offers complete luxury to its guests.
airbnb costa rica san jose
Relaxing And Quiet • Queen Bed
Located just 10 minutes from San Jose, this space is useful if you seek a safe area with access to San Pedro and San José areas. You will find all you need in the apartment. It offers a relaxing environment to unwind after a day of adventure in Costa Rica.
The room comes with A smart tv, Netflix access, and google play store so that you can rent movies or stream music. The room also contains a workspace, ideal for business travelers or students. It is equipped with all the essentials you will need, including towels, blankets, and more.
The apartment offers stunning views of the central valley, and you will find restaurants, supermarkets just 10 minutes away. The accommodation offers a master bedroom, bathroom with shower, fully equipped kitchen, spacious living room, and laundry area. This is the ideal destination to explore the area and take in all the sites.


Airbnb Costa Rica Manuel Antonio
Entire house hosted by Heather
This house is situated in the heart of Manuel Antonio. It offers some of the most spectacular views of the ocean. The entire house is available to rent and includes a private infinity pool for you to relax and unwind in complete tranquility. The property is within walking distance to a range of restaurants, supermarkets, gyms, beaches, and various other attractions.
The accommodation is impressive, with stunning ocean views offering complete comfort in a secluded location while remaining at local attractions' heart. The stand-alone house, with 4 acres of private tropical gardens. It is boasting a luxurious infinity pool with ocean and sunset views. The accommodation is ideal for families or couples who want a touch of luxury and privacy.
Chris Ortega offers a concierge service. Who will guide you through available excursions and transfers in the local area and any general problems you may encounter during your stay. You will also find free parking, maid service, and breakfast included.
Airbnb Costa Rica treehouse
Treehouse hosted by Kathy & Bernie
This treehouse is handcrafted at the Bio Thermales natural resort, situated in 35 acres of rainforest. Children below the age of 5 are not accepted due to safety reasons.
While staying here, you will have access to 15 natural hot and cool spring pools with various temperatures. It also offers a variety of nature trails for you to enjoy during your stay. It is recommended to book during weekdays if you seek a more secluded and tranquil stay. The accommodation also attracts day visitors to this popular property. You will also find a wide range of nearby activities available to you.
The accommodation is just 45 minutes from Fortuna and Volcano Arenal and 3 hours from San Jose airport. You can enjoy the hot springs and trails free during your stay, but the owners will not accept bookings for families under the age of five because of the low balconies. So, this property is more suitable for families with older children and couples.
The hot springs are ancient which bubble up through the rainforest floor, and full of mineral-rich waters. Five of the springs are located in the rainforest. The other four are located in a meadow, which is surrounded by rainforest. The cool springs have water slides and a small slide in one of the shallower pools for kids.
The treehouse is built to a strict Costa Rican code, but you can expect some movement when the wind blows; this could be uncomfortable for those who have motion sickness. It is perched up high amongst the rainforest trees and is equipped with fans and screened areas for controlling temperature. Recreation activities are available to all guests, including hot springs and cool spring swimming pools. The master bedroom has a queen-sized bed, contains one main floor with twin bedrooms. It is equipped with naturally harvested trees throughout. It also has a fully equipped kitchen, bathroom, wrap-around balcony, and maid service. You are just a minutes' walk to the rainforest and hot springs.
During your stay, you will have many activities close by to go bird watching, explore the local wildlife and hunt for fossils. The accommodation is 45 minutes from various activities, including white water rafting, hanging bridges, ziplines, and much more.
You will find a wide range of restaurants and supermarkets within a 15-minute drive, and you can order deliveries from the local caterer if you would like to indulge in Costa Rican food. If you don't have a car, taxis can be arranged for shopping trips or activities.
The accommodation does recommend that you order dinner on your first night or morning breakfast or bring your groceries to avoid driving in the dark. The accommodation can provide guests with a menu before their arrival. If you want alcohol, you will have to bring your own as the accommodation does not have a drinks license, but they sell soft drinks.
This is the ideal and traditional fun way to see Costa Rica, which is filled with exciting and relaxing activities for everyone to enjoy. It will undoubtedly deliver a real taste of Costa Rican adventure.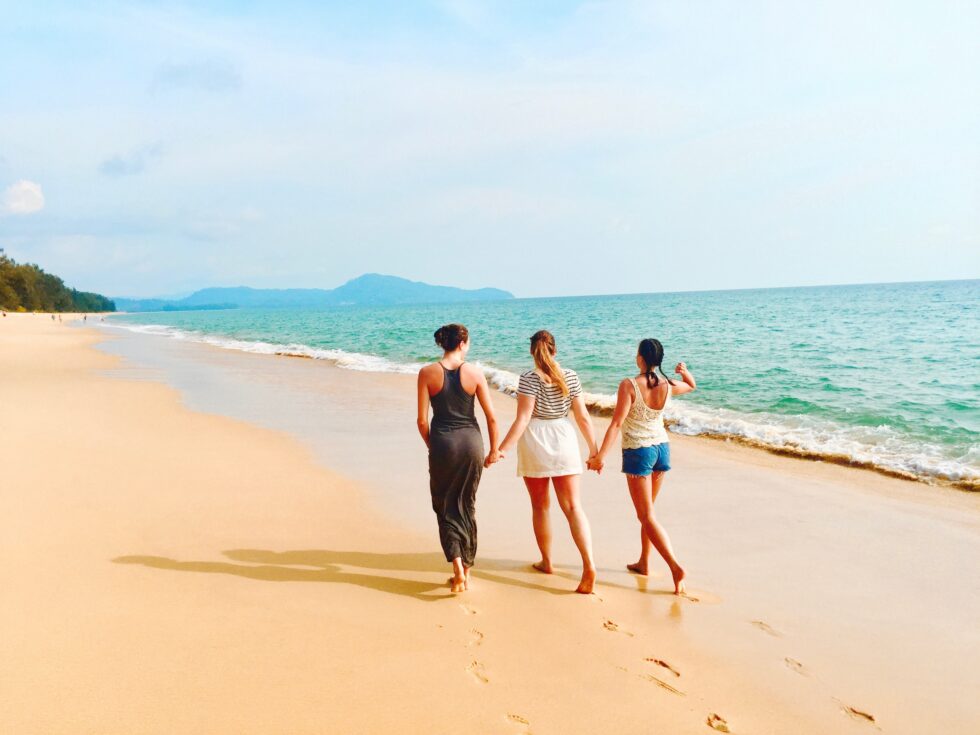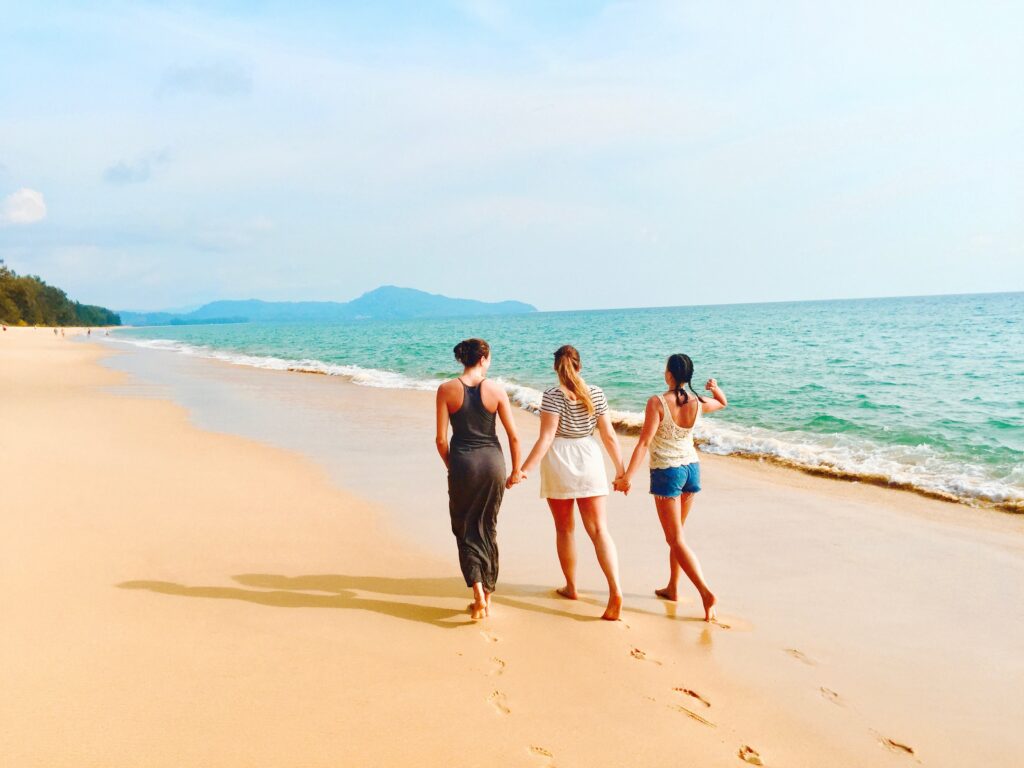 Airbnb Costa Rica Beach
Entire flat hosted by Jessy And Robert
You can rent this entire flat and have access to a private pool. The apartment has been recently renovated and offers secure parking. Complete with a well-equipped kitchen, Netflix, apple tv, comfortable bed, and use the bicycles free.
The accommodation is just 5 minutes from the shops and Playa Jacó. Playa Hermosa is just 15 minutes drive away. Playa Herradurra, only a 10 minute drive away for visitors who want to explore the area. Manuel Antonio is just 1 hours drive away, so this is the perfect location to get around and try out the activities on offer.
Features include a private pool, queen-sized bed, modern and unique space, rain head shower. Walking distance to restaurants and beach. With complimentary beach cruisers to get around, 24-hour swimming, and secure residential property.
This is the perfect escape for those who seek privacy and relaxation and want to explore the surrounding areas. This is no doubt a genuinely rememberable rental that will leave you feeling refreshed and revitalized.
Conclusion
We hope that this article has provided you with the information to assist you with your trip to Costa Rica as we explored many of the pros and cons and properties on offer. If you enjoyed Airbnb Costa Rica, you would also enjoy Centre Parcs France for further ideas on planning your perfect holiday escape.
Are you planning a trip to Costa Rica soon? If so, cheap o flights com can offer a wide range of low-cost flights.  twtwebstar.com offers many destinations throughout the site, like the ultimate vacation to view the hong kong skyline, a sight not to be missed.