In this Airbnb Ireland Guide, we would like to introduce you to staying at Airbnb's in Ireland. A stunning country with a rich history and diverse accommodations for you to explore. We will look at some of the pros and cons of renting Airbnb's, why you should visit Ireland, the range of unique Airbnb's on offer, reviews of the top Airbnb's to stay in, and so much more.
Why Visit Ireland?
Ireland has a rich history, with the rural countryside and buzzing cities. You will find that it offers diverse and unique accommodations, which are scattered throughout the country. It might come as a surprise, but Airbnb's headquarters are located in Ireland. But if you go on the website Airbnb, you will find many short-term rentals offered from log cabins to luxury castles.
Ireland has some of the most breath-taking landscapes to offer visitors, and you will find that the locals are very warm and friendly. If you are thinking of jetting over to Ireland, then you are in for a treat.
Most of the locals claim that Ireland is indeed the most stunning land globally and will support their claims with many examples. Everyone will often argue about what you must see or where you should go, but when visiting Ireland. Still, Ireland will spoil you for choice, from the remoteness of Connemara, the dramatic landscapes of Donegal, the mountains of Mourne, or the vibrant and lively city of Dublin.
You will find that history is everywhere in this country, from the monuments of prehistoric Ireland at Brú na Bóinne or the titanic experience in Cobh. Along with its diverse history, its strengths include literature and music. Wherever you travel to in this country, you are sure to find an abundance of culture.
Your visit to Ireland will be filled with excitement and adventure. Whether you are young or old, Ireland is waiting to be discovered.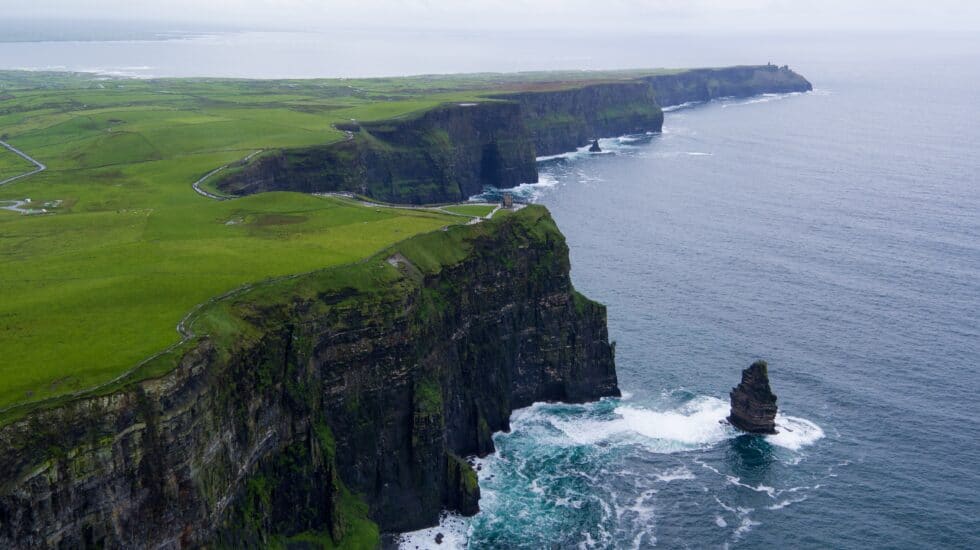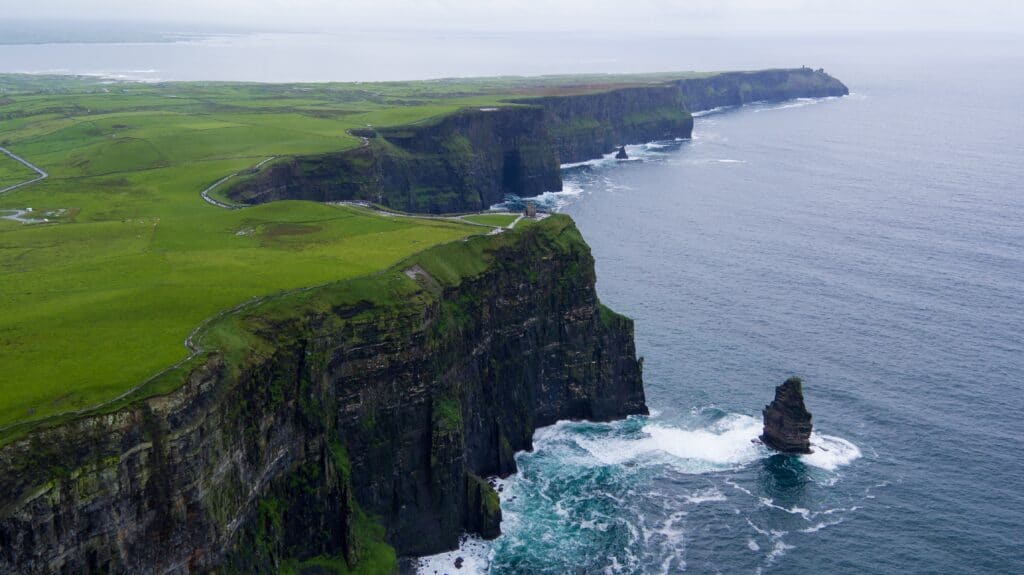 The Pros and Cons of Renting Airbnb Ireland
Now that we know why we should visit Ireland, let us turn our attention to the various Airbnb Ireland approximate costs and some of the pros and cons associated with renting Airbnb's.
If you are planning to rent an Airbnb in Ireland, you can expect to pay roughly €78 per night. However, you may find lower rates depending on the location or the season you book. You can visit this website for more details on costs and availability.
We all know that getting our accommodation right can be a challenge at times. Still, we can find the perfect accommodation for our vacation with a bit of time and research. Here are things to keep in mind when booking Airbnb Ireland.
Advantages
You will find that Airbnb's can offer some of the most incredible hosts, who are more than willing to make sure everything is ideal on your holiday. They will offer places of interest to visit and have excellent local knowledge, including the best restaurants, activities. It's almost like having a private concierge.

The hosts try to be as flexible as possible and address any questions you might have. In most cases, you will find the communication is excellent.

You can't always get it right, it's the same when you are booking a hotel, but you will find in most cases that the customer service is excellent.

When you are booking an Airbnb, you can get great value for money. It's true, but the very idea of Airbnb was founded to enable travelers to save money. If you need somewhere to sleep for the night, you can rent a room for as little as €20 than hotels that could cost €150. It is an ideal way to save money, and there are so many options available to you, from budget to VIP.

You will find that Airbnb Ireland can save you money on food as most rentals will come with a kitchen, unlike hotel rooms. Instead of eating out on the entire vacation, you can cook a few meals to save money.
Disadvantages
When booking accommodation anywhere, things may not go to plan. When you research your Airbnb, you should note special attention to fees and minimum stay, affecting flexibility and affordability.
If you are looking to book one night, it is best to check if the host requires a minimum stay.

You might find that the accommodation lacks privacy, as this can be limited when you are in the home with a host, but this does come with the idea of saving money.

Some guests have reported disruption while staying in Airbnb's and you are sure to find some horror stories throughout the web. It is advisable to look through the reviews before you book to form an objective overview of the booking.
Airbnb Ireland offers some of the most fabulous locations to discover while you are visiting the area. Here is just a selection of them, but you will find many more on the Airbnb website if you need to refine your search.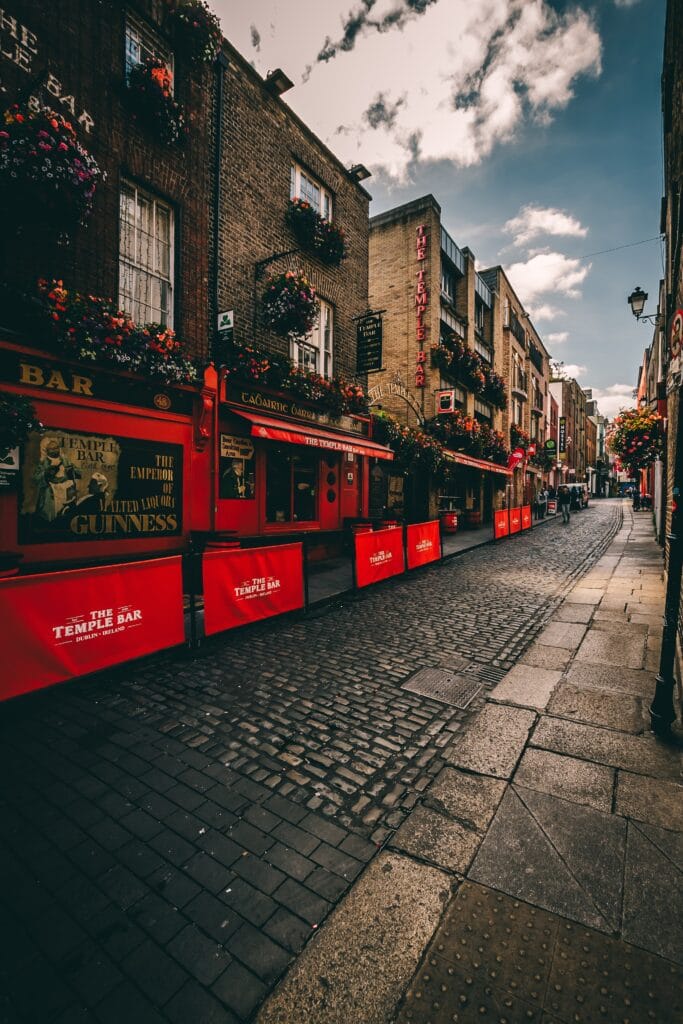 Airbnb Ireland Dublin
Comfortable, bright room in a stunningly scenic area
This room offers a double bedroom rental to its guests. You will have a double bed, a second area with a sofa in the room, which can be used as another bed, tea, and coffee facilities with an ensuite. This bright room is 20 minutes from Dublin's city center and is located in an excellent area close to the beach. You will also find great walks nearby, picturesque castles to visit and the main village of Howth is only 4 minutes away.
Guests will enjoy the comfortable ambiance that this location provides, with guests being able to use the garden and other communal areas of the house.
You will discover many restaurants, bars, and shops in the area, along with the Summit in Howth, which provides excellent walking experiences along the cliffs. This remote but lively fishing village attracts visitors all year round, and you will find plenty here to keep you occupied.
Castle Airbnb Ireland
Tubbrid Castle: A 15th-Century Irish Castle For Guests
This unique 15th Century castle has been restored to its former glory. It offers the most luxurious historical touches to make you feel like royalty during your stay.
The castle's heritage dates back to 942 AD. It has a unique history of battles and royalty residing in the accommodation.
The king has slept in the fort where the castle now stands. Thousands of years later, Kilkenny locals still pride themselves on their genuine Irish hospitality and charm.
The castle provides complete luxury to its guests, equipped with a rainforest shower and indulgent large bath. The views are spectacular, looking out into the forests. In the evening, you will dine at the grand oak banqueting table, surrounded by an authentic log fire. However, guests plan to spend their day looking forward to spending the night in a super king four-poster bed.
This Airbnb Ireland is situated in the heart of Irelands ancient east and just 20 minutes from Kilkenny City. It is a great location for exploring the surrounding areas and is home to some of the finest walks that Kilkenny can offer for all levels. Just 20 minutes away, you can explore cathedrals, castles, and Michelin star restaurants, not forgetting the local pubs. Or why not go cycling along the banks of Nore, which will take you to the picturesque village of Inistioge. You will find that the castle is the ideal area to explore all that Ireland offers, from the diverse history and nature right at your door.
The complete castle is for rent to individual guests. You will find that the rooms are named from historical characters throughout the cattle's history.
The castle is a 600-year-old piece of true Irish heritage. It offers a luxurious and comfortable escape for guests who want to explore the area or relax in an actual piece of history.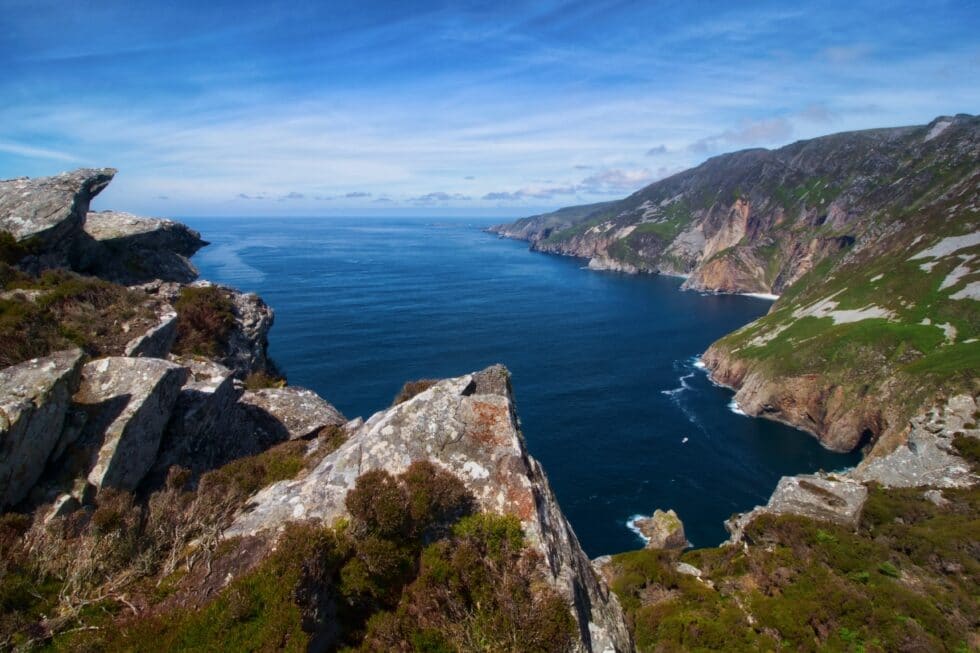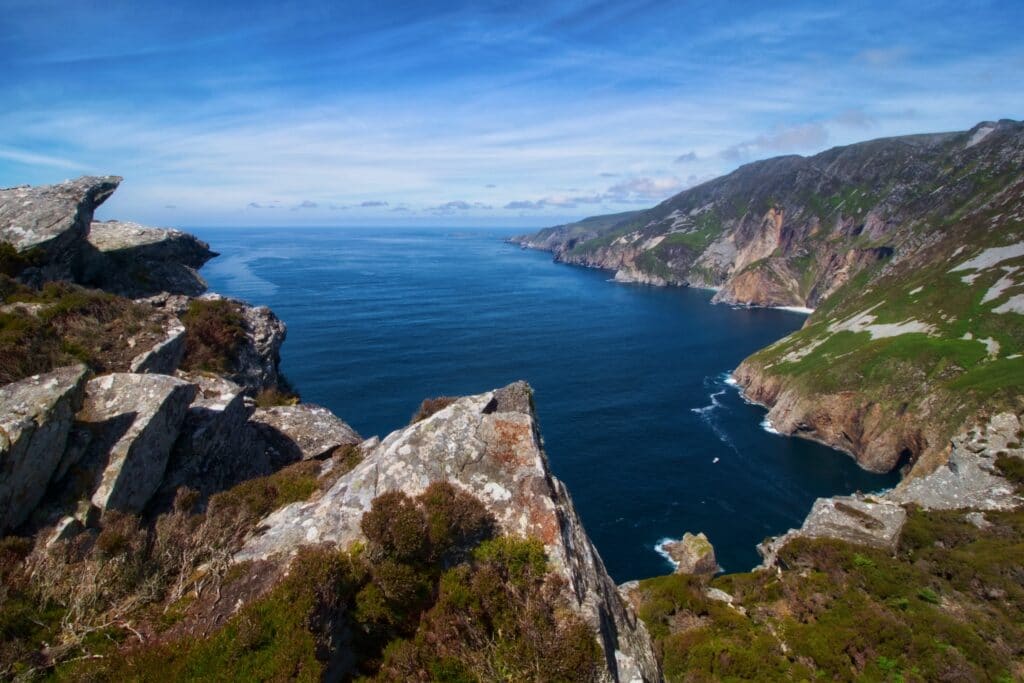 Airbnb Ireland With Hot Tub
A Traditional Irish Cottage with A Hot Tub
This cottage is the perfect Airbnb Ireland and combines charm and tradition with the highest level of luxury and comfort, and is complete with a hot tub for the ideal way to relax.
The cottage has three double bedrooms, which can sleep roughly eight guests. The main bedroom is an ensuite and communal bathroom. The property is equipped with a fully modern kitchen.
The cottage is situated in the backdrop of a stunning mountain. Enjoy complete privacy and the most spectacular views of the unspoiled countryside. Guest will find a wide range of activities on offer. Cuanbeg 10-minute drive away. Also nearby, there is a stunning blue flag beach Ballinskelligs, located in Kerry's popular ring.
Luxury Airbnb Ireland
Rural Mountain Retreat
The property is a working farm. You will find the cottages situated beneath the highest mountain in Ireland, Corrán Tuathail. The cottages are on the famous Kerry Way walking route in the Reeks District.
The property is a converted stone farm building and fully open plan. It consists of a fully equipped kitchen and shower room, a living area with an open fire, and a double bedroom that the custom-built stairway can reach. This accommodation is ideal for a romantic retreat or friends seeking a secluded hideaway.
On arrival, you receive a welcome pack with soda bread, tea and coffee, and all the little essentials you might need during your stay.
The building dates back to the 1800s, but it has been fully renovated using traditional materials.
It is located on farmland with a private lake, and guests can explore the area at their leisure.
While you are visiting the cottage, you can be assured of complete privacy as the accommodation has private access. This rental is entirely yours to enjoy for the time of your stay. Guests are advised to bring good walking shoes if they are exploring the surrounding mountains or hiking trails.
This retreat offers guests the perfect opportunity to connect with nature while taking in the beautiful landscapes, complete with a touch of luxury and comfort.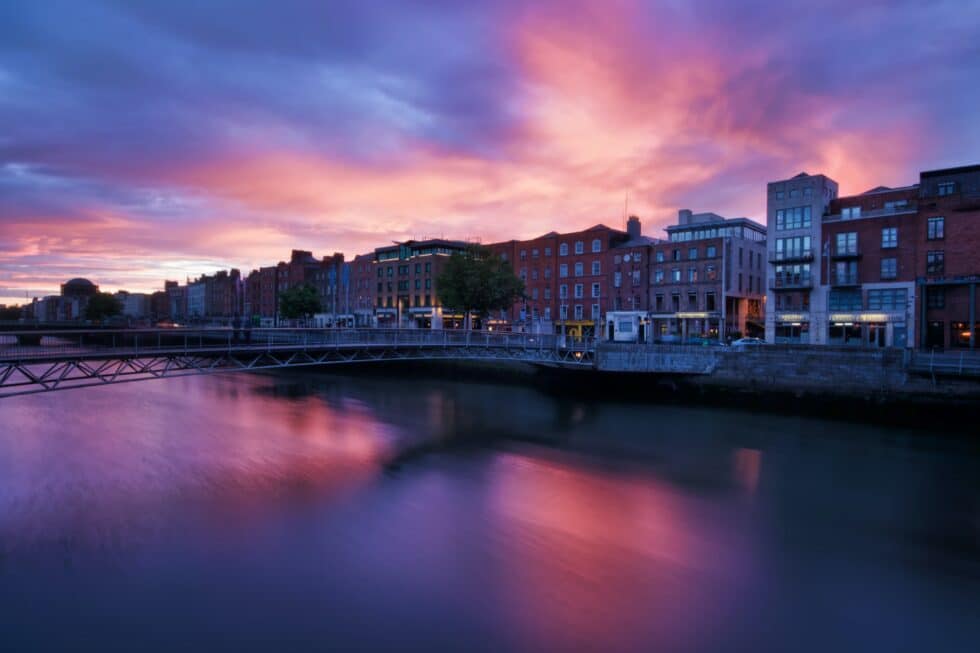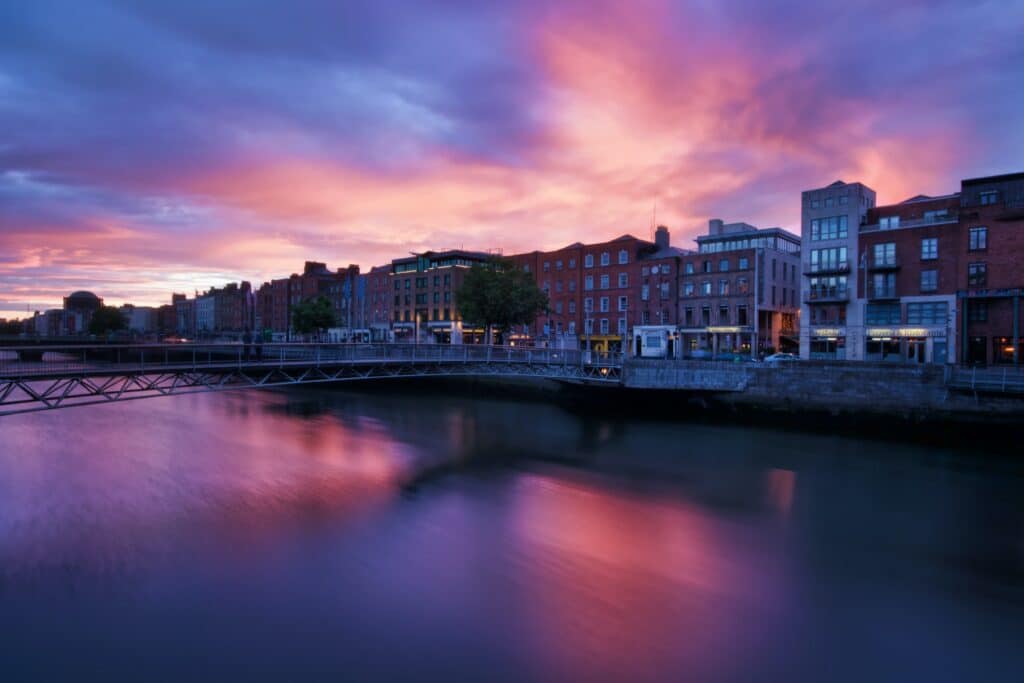 Top Airbnb Ireland
Cottage, ideal base for the "ancient east".
This is a renovated stable that has been restored to a high standard. You will find an elevated deck in the backyard where you can take in the scenery and indulge in an outdoor hot tub.
The renovated 1840's barn is set in the unique Tipperary countryside, with an open-plan living space.
Guests will find a custom-made staircase, fully equipped kitchen and dining area, master bedroom, double bed, twin bedroom, and bathroom with a walk-in shower. There is a large backyard with a deck containing an outdoor hot tub.
Guests will also find a flat-screen T.V equipped with Netflix if the weather is poor.
The host and their young family stay adjacent to the cottage, and guests should notify them of the hot tub's use during the winter season. The accommodation will sleep four guests and is the perfect location to explore the area while being surrounded by luxury and comfort.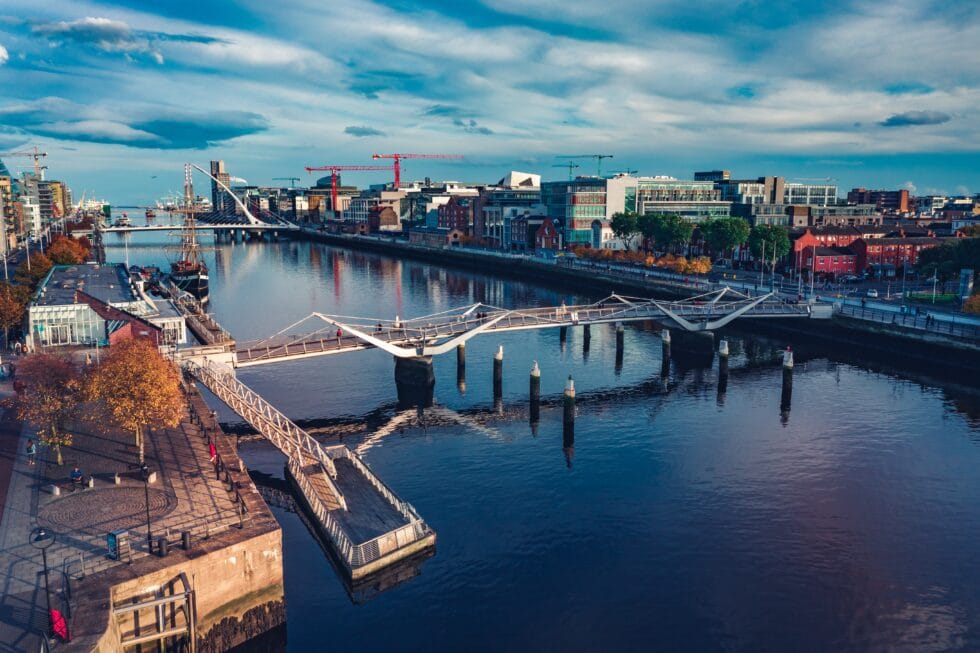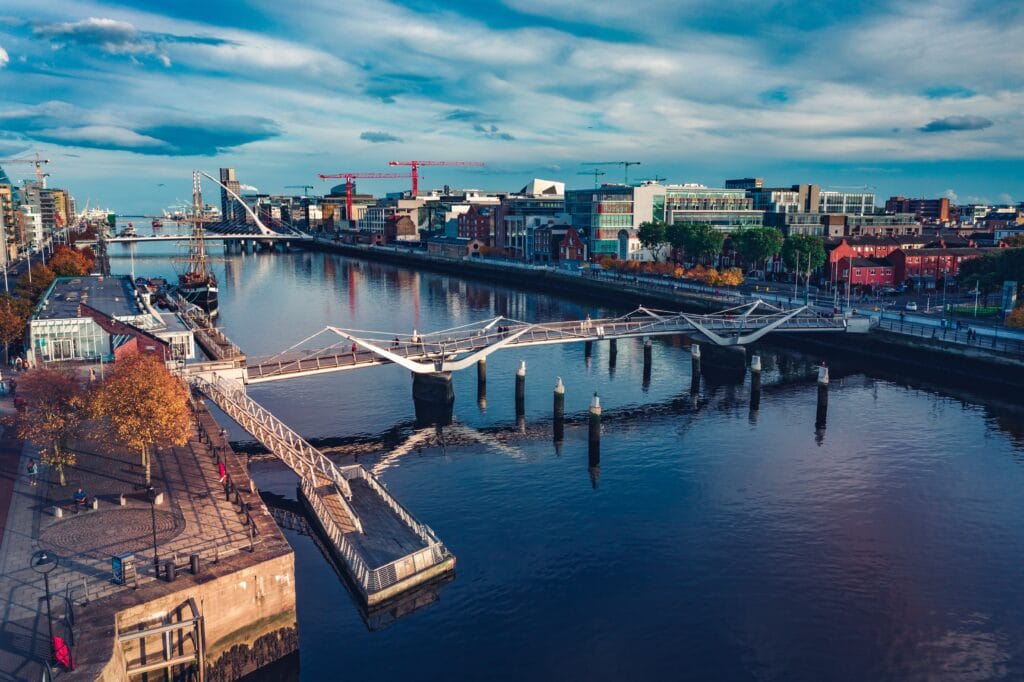 Conclusion
If you plan on booking Airbnb Ireland, we hope you found this travel guide helpful in planning your escape. Ireland offers such a diverse history, landscapes, culture. To add to the mix, the local Irish charm, and friendliness, and you have the perfect holiday destination.
Twtwebstar always aims to give you a complete travel guide of the cool places to travel to and remote locations off the beaten track. Guides excite your imagination and holiday ideas. If you enjoyed this post, you might enjoy reading andaz costa rica, a resort offering unique experiences to travelers exploring Costa Rica.
Be sure to sign up for our newsletter for daily tips, guides, special deals, holiday ideas, and more. Never miss a beat and be alerted first.
Start planning your vacation to Ireland with low-cost flights from cheapo air flights, and browse through our website for more exciting places like, the best places to visit in Maine for the ultimate U.S vacation.