If you're looking for the best Thailand travel guide, then look no further. With this type of information, it will be easy to plan your next vacation and have a blast! You'll find out how to get around, what to do for fun, and where all the best attractions are. It doesn't matter if you want to visit one place or see everything – I've got you covered with this blog post full of Best Thailand travel tips.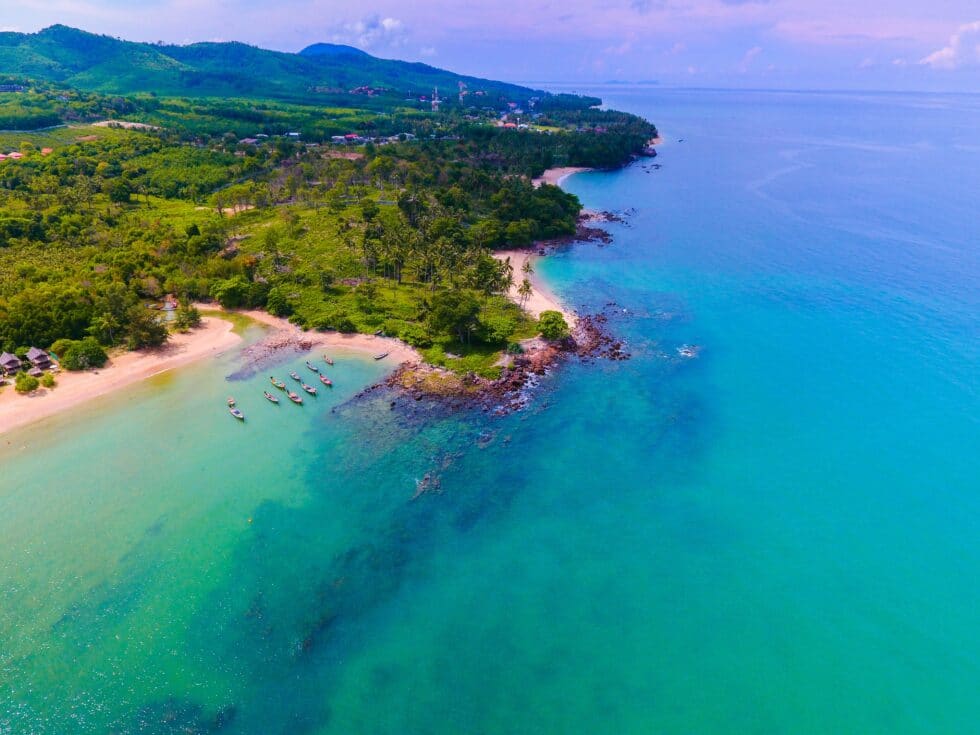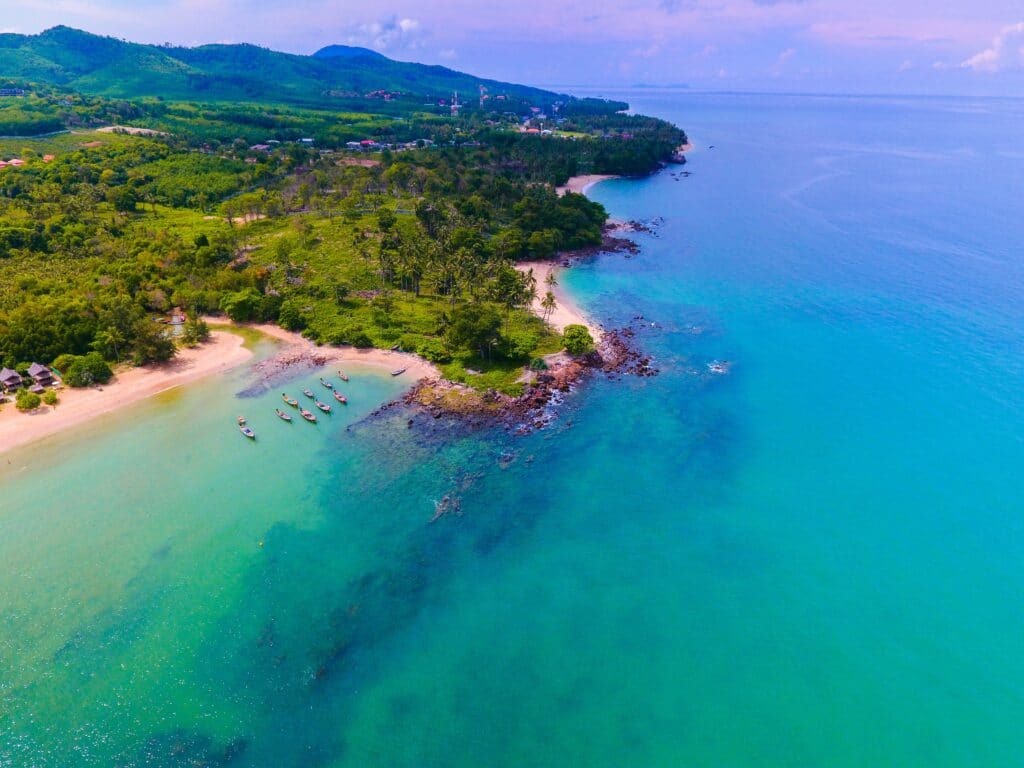 Best Places To Travel In Thailand
Thailand is one of the world's top travel destinations, famed for its tropical beaches, exquisite cuisine, and golden temples. It appeals to everyone from wide-eyed adventurers on the verge of beginning a Thailand backpacking trip to package tourists on a relaxing beach vacation. That means to get the experience you're looking for you have to know where to go!
Here are some things that make Thailand so great:
*Amazing food – Thai cuisine showcases fresh ingredients prepared in simple ways with complex flavors drawn from herbs, spices, and chilies. The dishes can be spicy or sweet or sour depending on your preference. You'll find everything from pad thai noodles and tom yum soup all the way up to more rarefied dishes like jin som moo  (pork belly braised with soy sauce, fish sauce, and garlic).
*Warm people – Thais are the friendliest people you'll ever meet. They're always smiling and they go out of their way to make sure your trip is a good one. Many guesthouses offer free pick-up and drop-off services as well as free rides to the bus station.
*Rich culture – Thailand has a history going back thousands of years with golden temples scattered all around it. There's even an island called Ko Kret that was established by Mon people over 1300 years ago! The country is rich in cultural sites and events.
*Colonial architecture – Early visitors to Thailand left behind a treasure trove of grand old buildings that are now popular attractions in places like Bangkok and Chiang Mai. Art lovers will enjoy the Jim Thompson House, an opulent art deco house turned museum, or taking photos at one of the many colorful temples around town.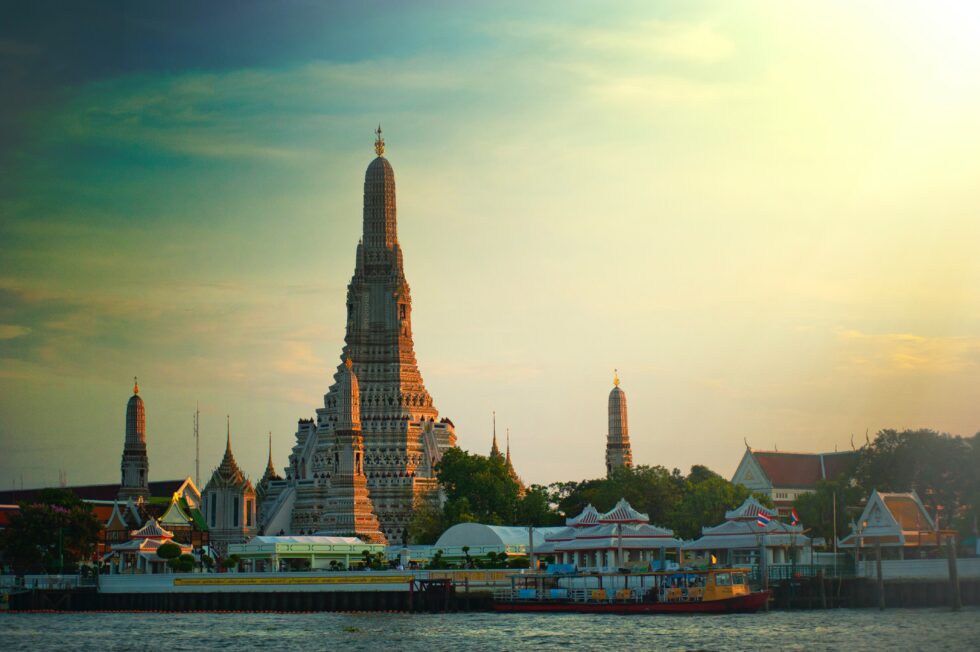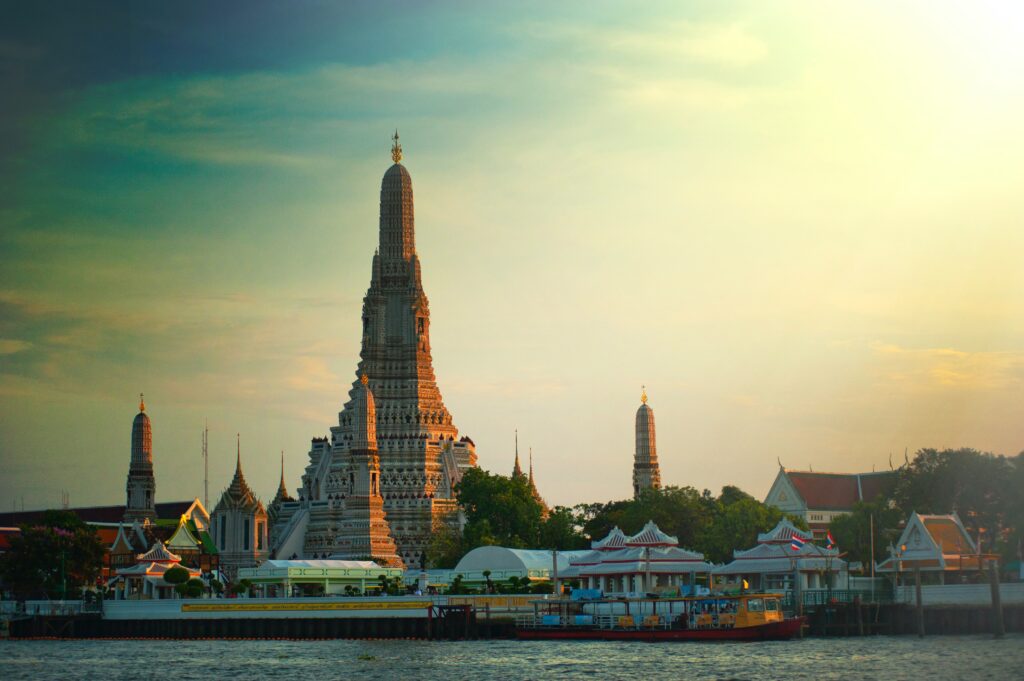 Bangkok
Bangkok, the capital and largest city of Thailand, is a fascinating destination with much to offer visitors. It is home to over 8 million people and has an extensive public transportation network that includes rail, bus, water taxis, and boat services.
Tourists should visit the Grand Palace during their stay as it's one of Bangkok's most famous attractions! The Grand Palace is a palace complex with several buildings and gardens. The most impressive of these buildings include the Emerald Buddha, Throne Hall, and Reception Halls. To get there from Bangkok you could take the Skytrain to Saphan Taksin station or use the Chao Phraya Express Boat at Naresuan Pier.
Bangkok also has many temples and shrines that are well worth a visit. Wat Phra Kaew is one of the most popular with its famous Emerald Buddha statue, which is considered to be the palladium (a protective image) of Thailand. Wat Pho, also known as the Temple of the Reclining Buddha is another popular stop and has a large reclining statue of Buddha. The Golden Mount in Khao San Road is a beautiful temple with great views of the city.
Bangkok is known for having some of the best shopping in Thailand. You can find anything from street markets or upscale malls to traditional Thai-style markets with great bargains!
For those who enjoy nightlife, Bangkok has many options available but one of the most popular spots is Khao San Road which offers bars and clubs that stay open all night long.
Bangkok is a must for anyone looking to visit Thailand! Be sure not to miss out on this amazing city with so much history and culture it's impossible not to be mesmerized by its charm, beauty, and bustling energy.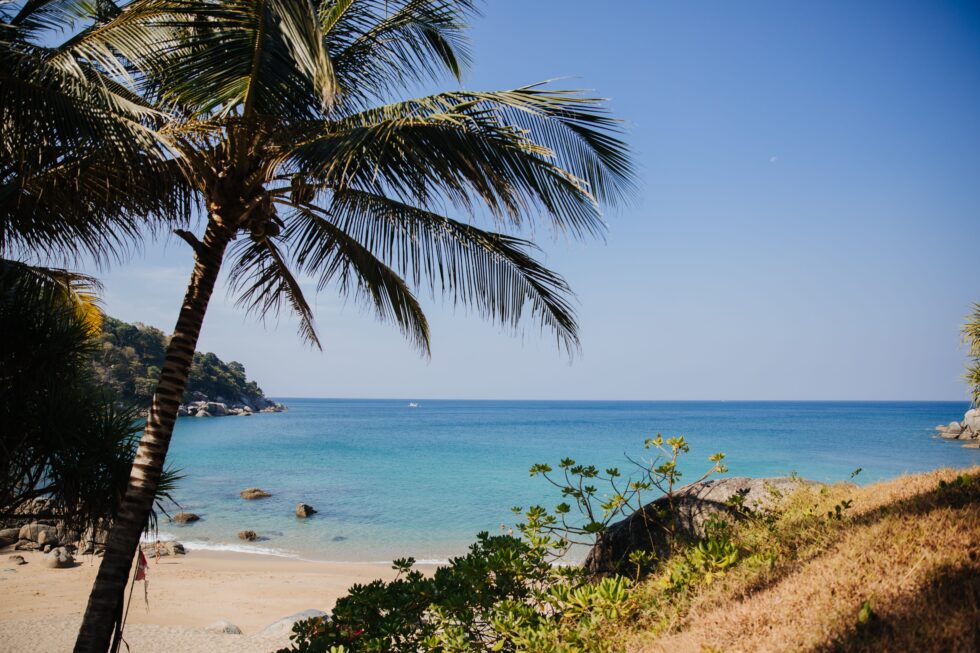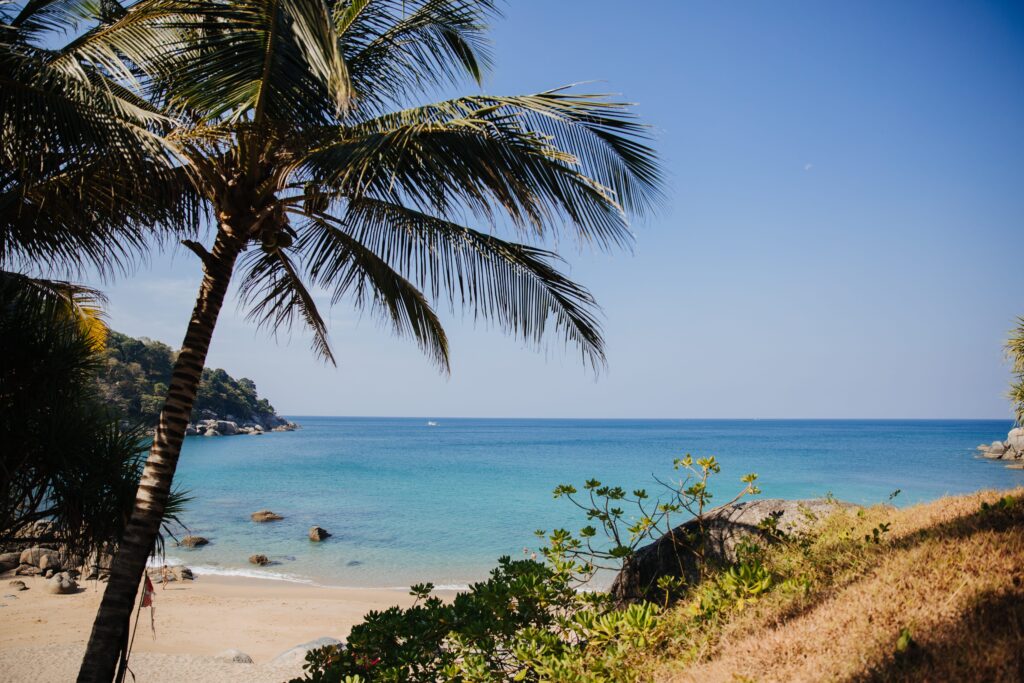 Phuket
Phuket is one of the most popular tourist destinations in Thailand, and with good reason.
It's located in the southwest corner of Thailand, bordered by mountains on one side and beaches that stretch for miles on the other. This means that there are many activities that tourists can enjoy here, including fishing tours, snorkeling excursions, island hopping to stunning deserted islands… But Phuket isn't just a destination for vacationers- it also offers plenty of food options both local Thai cuisine as well as international choices like Japanese or Italian restaurants. There are also many historic sites to explore if you're interested in learning more about this fascinating country!
It has beautiful beaches, delicious food options, and activities like snorkeling or fishing tours that are both exciting and memorable experiences. While there are many parts of Phuket that have been overdeveloped with hotels and resorts lining the coastal areas of the island, it's important to remember that this is not where most tourists will be spending their time.
This means that there are still pockets on Phuket Island where you can find quiet resorts and excellent food at a walking distance from stunning white sand beaches- such as Patong Beach or Rawai Beach. If you're looking for an option that offers a balance of activities and relaxation, then the west coast is the perfect place for you.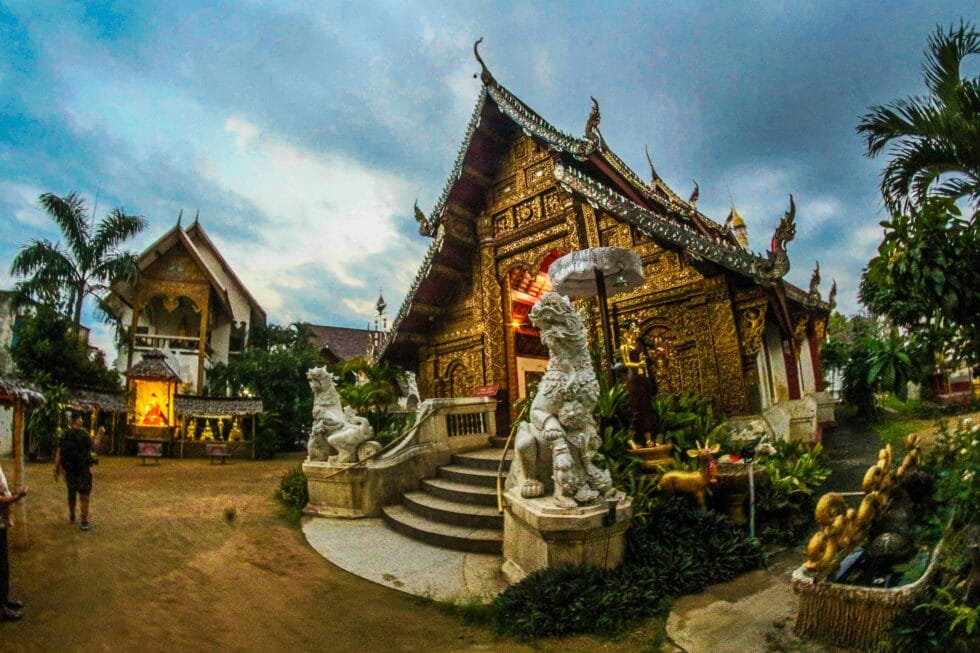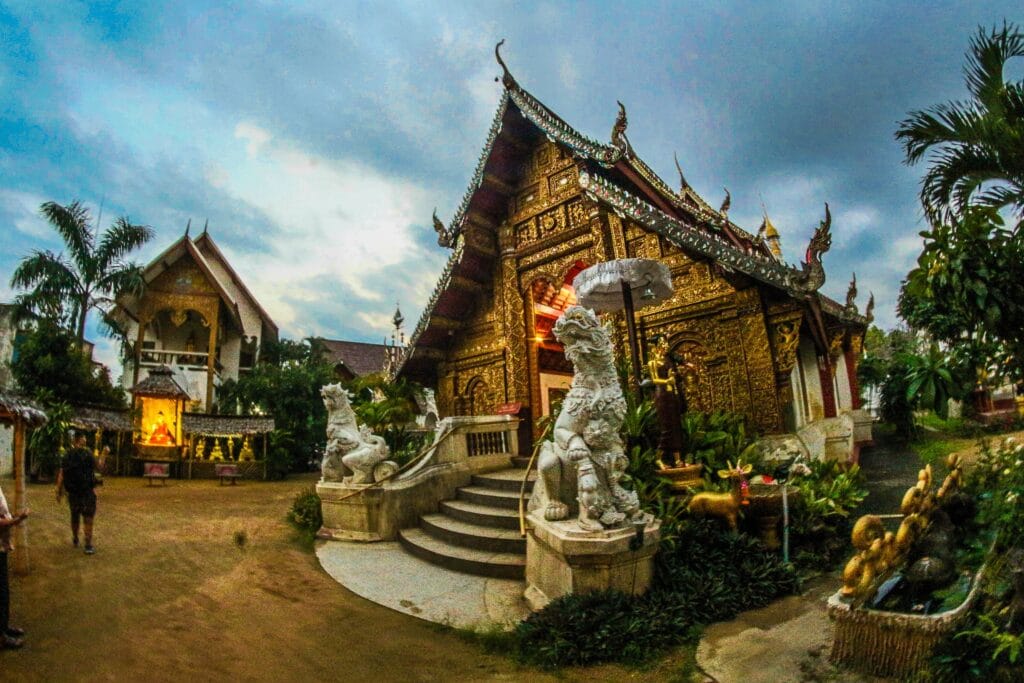 Chiang Mai
Chiang Mai is a beautiful, vibrant city in Northern Thailand. You can find plenty to do here, or if you're looking for more of an adventure then head out into the surrounding region.
You'll feel like you've stepped back in time when exploring old temples and markets while experiencing authentic Thai culture. If your goal is to get away from it all, Chiang Mai has plenty of outdoor activities (trekking through villages inhabited by tribal people) and hot springs/massages available at Pai – a cosmopolitan hill station 4 hours north of Chiang Mai.
You'll enjoy colorful festivals such as Songkhran (in mid-April) and Loy Krathong (full moon in November) when visiting Chiang Mai. If you love festivals, try to visit during Songkhran and experience the Thai New Year or see your candles float down Ping River at night on a lotus-leaf boat for Loy Krathong.
Chiang Mai is a city in Northern Thailand, in the same region as Bangkok. It has a lot of interesting things to do and offers great opportunities for day trips. If you're visiting Chiang Mai, make sure to explore the ancient temples of Lamphun. Chiang Mai is also the main center for hill-tribe treks and has great opportunities in anything outdoors like hiking, biking, or canoeing!
Central Plains
Central Plains is a region in East-central Thailand spanning from just outside Bangkok all the way to Laos. The area includes two former capitals, Sukhothai and Ayutthaya, that have been designated UNESCO World Heritage Sites.
The Central Plains of Thailand are often overlooked by tourists, but it is the heartland of Thailand. While you will not find any beaches, there are several natural attractions that can hold their own against some of Thailand's best known resort destinations like Hua Hin or Koh Samui.
Trekking is popular in the Northern section of the Central Plains and there are several well-marked trails to explore. It also makes an ideal location for those who want to experience a traditional Thai village life that is largely untouched by modernity or tourism but still live within close proximity of Thailand's larger cities like Bangkok and Chiang Mai.
Central Plains are great for cycling tours, as they have mostly flat terrain and quiet roads with little traffic. The Thai people in the region are also very friendly to travelers, so you can expect them to be welcoming on your visit. Furthermore, this is where most of Thailand's food production takes place.
The central plains are home to Umphang National Park, which offers beautiful waterfalls and stunning views for visitors who want to get off the beaten path while still being close enough to enjoy Chiang Mai or visit other major attractions in Southern Thailand like Phuket or Krabi.
Especially popular with locals on weekends is Damnoen Saduak Floating Market, which is one of the oldest floating markets in Thailand. It's located about an hour south of Nakhon Pathom and only a couple of hours from Bangkok making it easy to get to for locals or travelers who are passing through Central Plains on their way elsewhere.
The central plains also boast some beautiful Buddhist temples that were founded by King Ramkamhaeng. The temples in Nakhon Pathom and Sukhothai are both UNESCO World Heritage Sites, which means they offer a relaxing way to enjoy some culture when you're traveling through Central Plains.
Deep South
Thailand's deep south is an exciting and thrilling place for travelers. Deep South offers a lot of different opportunities for both visitors and locals on the peninsula.
There are many sights to see, beaches to enjoy, and seafood dishes to try if you're so inclined! Here are some of the best things that can be found in Thailand's deep south:
-Trang Islands National Marine Park is one of Thailand's top places to go with stunning coral reefs, clear water, large varieties of fish, and no people around. It has been designated as a UNESCO World Heritage site which means it has been recognized as having significant cultural or natural importance worldwide. Trang islands have some great resorts that offer accommodations from budget-friendly bungalows to beautiful bungalows.
-Krabi is one of the most popular places to visit in Thailand's deep south with great beaches, stunning limestone cliffs, and caves that are perfect for exploring by sea canoe. The beachside town has a lot of hotels, resorts, restaurants, and activities available like snorkeling or scuba diving.
-Pattaya is a beach filled with beautiful white sand and clear water. The city has many attractions to visit including Khao Phra Tamnak, an old royal summer palace that now serves as the Royal Thai Navy Museum where you can learn about its history. There are also plenty of nightlife activities, restaurants, and shopping centers.
-Khao Lak offers visitors the chance to explore its beautiful beaches like Nang Thong Beach which is known for having some of the best sunsets you will ever see. You can also try kayaking or snorkeling at Khao Lak/Lam Ru National Park, which has a lot of wildlife and birds.
-Ko Lanta is known for its gorgeous beaches with white sand and crystal clear water along the western coast that rivals other famous places like Koh Samui or Ko Phi Phi. You can try visiting some nearby islands such as Gai Yang Beach where you can go snorkeling or kayaking.
-Ko Samui is one of the most visited places with beautiful beaches and clear water, which attracts tourists from all over. The island has many resorts to stay at like Fisherman Village Resort & Spa that offers villas and suites along Chaweng Beach. There are also many activities like snorkeling and scuba diving around the island.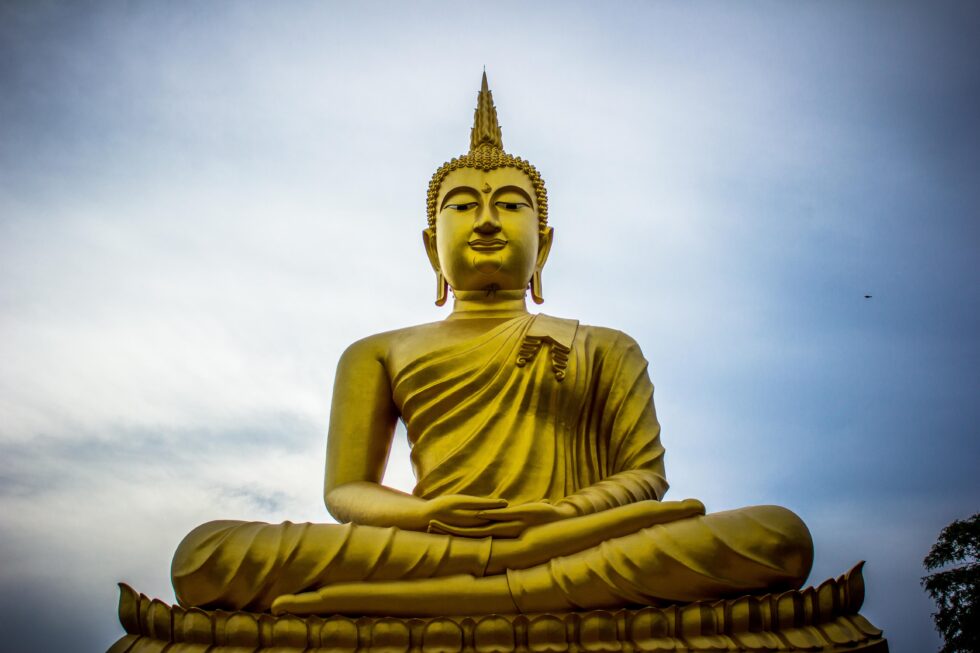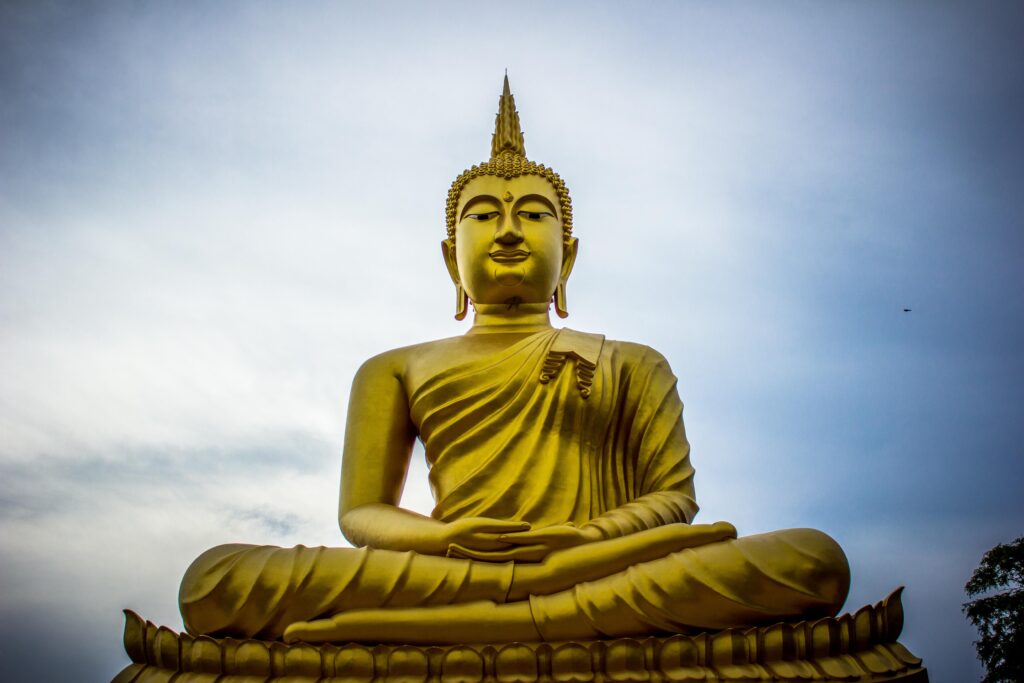 What To Expect
Thailand is a popular travel destination for both locals and travelers alike. Whether you're visiting Thailand or living here, there are many things to know before you arrive. Here's what I recommend:
– Language: The official language in Thailand is Thai; however, English speakers can get around easily due to the high number of people who speak it as their second language.
– Safety: Thailand is considered a safe place to visit as long as you use common sense and don't wander around late at night.
– Weather: The weather in Thailand is hot all year round with some rain between June and October which can be heavy or light depending on where you go. When it's raining, I recommend staying inside the shopping centers that have air conditioning.
– Traffic: Thailand has a lot of traffic in most cities with congestion being the worst during rush hour when everyone is trying to go home or get to work. I recommend staying away from peak hours if you can and taking an Uber instead so that you don't have to deal with it at all.
– Currency: The currency of Thailand is the Thai Baht; however, USD can be used in bigger cities.
– Credit Cards and ATMs: There are many places that accept credit cards, but it's best to have cash on hand just in case. You can get around using ATMs or exchanging money at banks and money exchanges.
– Dress Code: Thailand is a predominantly Buddhist country so dress modestly when visiting temples with shoulders covered for both men and women. It's also polite to dress modestly when visiting holy sites and to wear shoes that cover your feet if you plan on entering a home or business.
– Time Zone: One of the most important things to know is what time zone Thailand follows; it's six hours earlier than EST (GMT + 06:00). It's also good to be aware of potential weather hazards with the monsoon season occurring from June to October.
– Plugs: Thailand uses a 220-volt AC system with Type D plugs, and the sockets are round with three pins. It is advisable to bring an adapter with you if your devices are not compatible.
– Visas: Thailand does not require a visa for US citizens. if you are traveling from Europe you need to get a visa before you arrive. Types of visas are;
– M Visa – To stay in Thailand for 30 days.
– ED Visa – For tourism or business purposes, to be issued for a period of 90 days.
– ED Visa (Single Entry) – For tourism or business purposes, to be issued for a single entry and stay of up to 30 days.
– ED Visa (Multiple Entry) – For tourism or business purposes, to be issued for a period of 90 days with multiple entries.
Cost of accommodation: Thailand is a very affordable place to visit with the average cost of accommodation being about $120 USD per night or less.
Cost of food: Thailand is also a very affordable place to eat with the average cost of food being about $20 per day.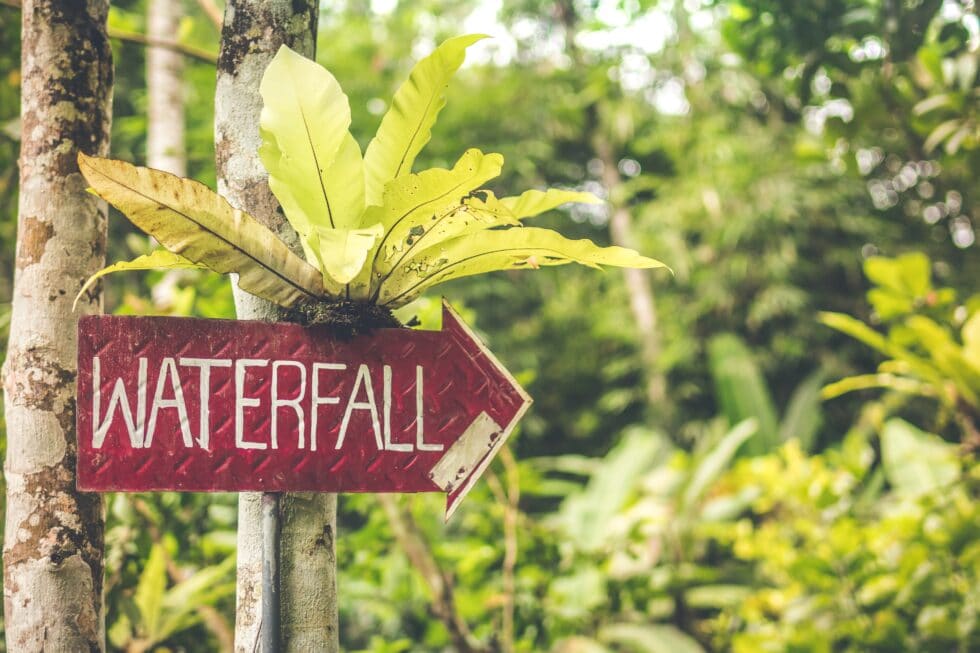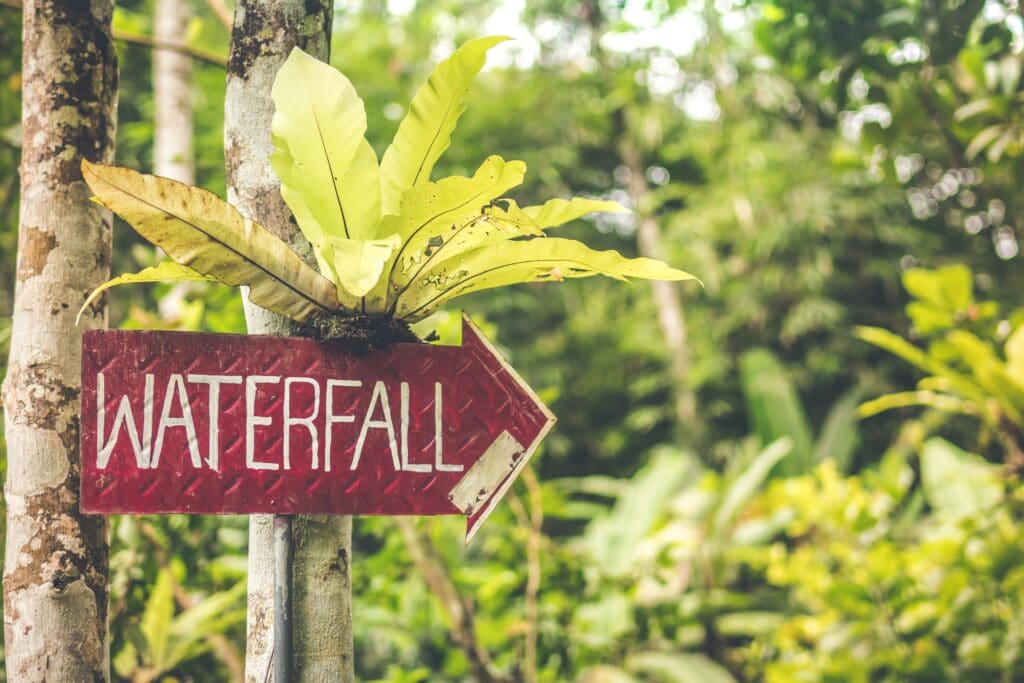 Thailand travel facts
Thailand is a country that continues to fascinate and enchant, despite its rapid modernization.
The people of Thailand are made up of many ethnicities and religions – including the Thai (75%), Chinese (14%), and Muslims (2%). Buddhism is the national religion, but most Thais also practise some form of animism.
Thailand is divided into four distinct regions: north, northeast, central, and south. The regions are divided by mountain ranges. Thailand has over 40 national parks, which are home to several endangered species including tigers and elephants.
The country has been a constitutional monarchy since 1932. Bangkok, the capital city with an estimated population of 8 million people in a metropolitan area, is known as 'the City Of Angels'. It's one of Asia's largest cities and home to world-class restaurants, shopping malls, and nightlife venues.
If you're traveling around Thailand, you can expect a lot of diversity. The country has many regions, each with its own unique history and traditions. Some of the most popular traditions include Muay Thai (Thai boxing), Reclining Buddha (a Buddhist posture), and the annual Loi Krathong festival.
Thailand has several important holidays including New Year's Day, Songkran (Thai New Year), the Queen's birthday, and Chulalongkorn day.
In terms of safety, the crime rate is low. However, it's always best to stay vigilant and avoid carrying large sums of cash or valuables on your person.
As a tourist, you can expect to be welcomed warmly by Thais and treated with respect while traveling in Thailand.
The country has many different climates, ranging from tropical beaches in the south to mountainous regions in the north. The most popular destinations for tourists are Bangkok (the capital), Chiang Mai, Ko Samui, and Phuket.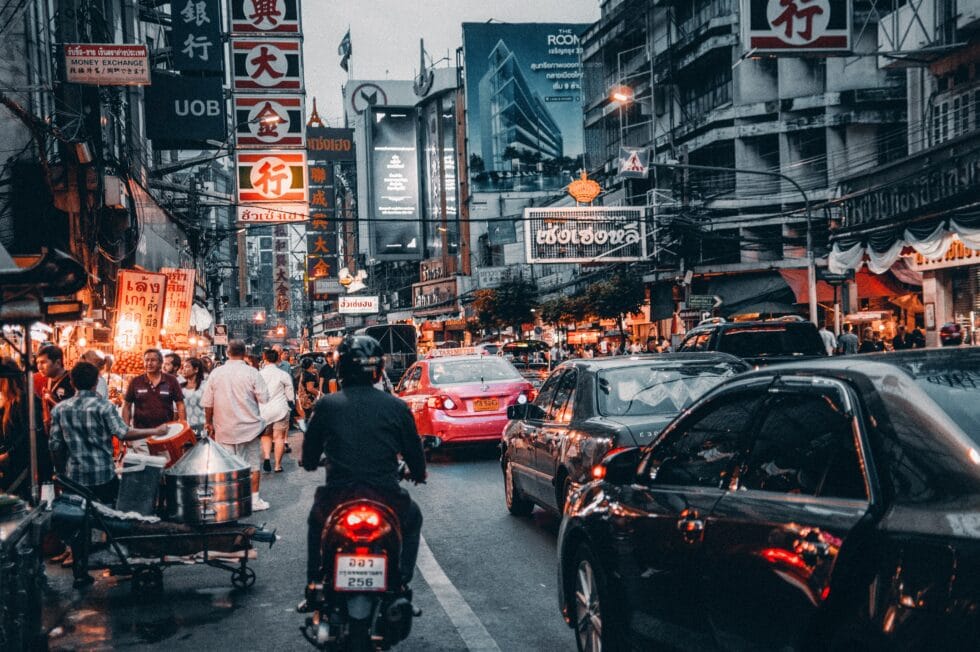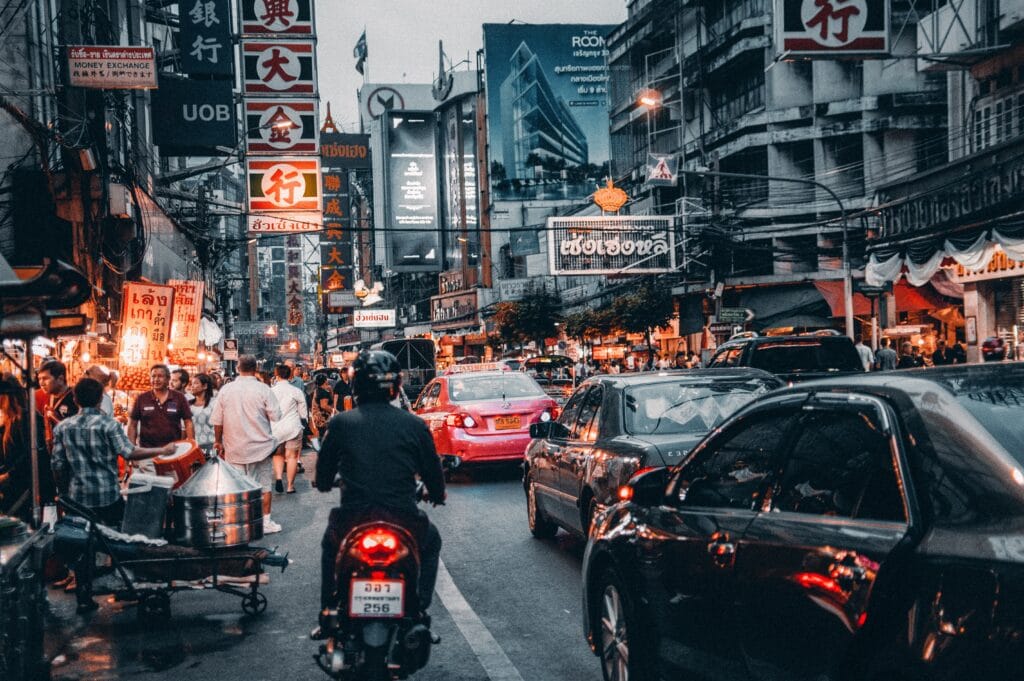 Transportation
Transportation: Trains are a fast way to get around, especially the BTS Skytrain in Bangkok. Tickets cost 16-59 baht depending on how many stations you pass through, or you can pay 120 baht to get a one-day pass with unlimited rides.
The Skytrain: runs from 6:30 AM to midnight and passes by many attractions, including more rural areas.
Buses: are a good way to get around and travel through most parts of the country. Pay just 7 baht for shorter rides or 9-19 baht for air-conditioned buses that cover longer distances.
Taxis: Taxis are an alternative way to get around. Taxis in large cities, such as Bangkok, are metered and charge around 35 baht for the first kilometer and then extra per kilometer.
Rental Cars: To rent a car, you must be at least 21 years old and have held your current US driver's license for at least one year. The daily cost starts at 700 baht.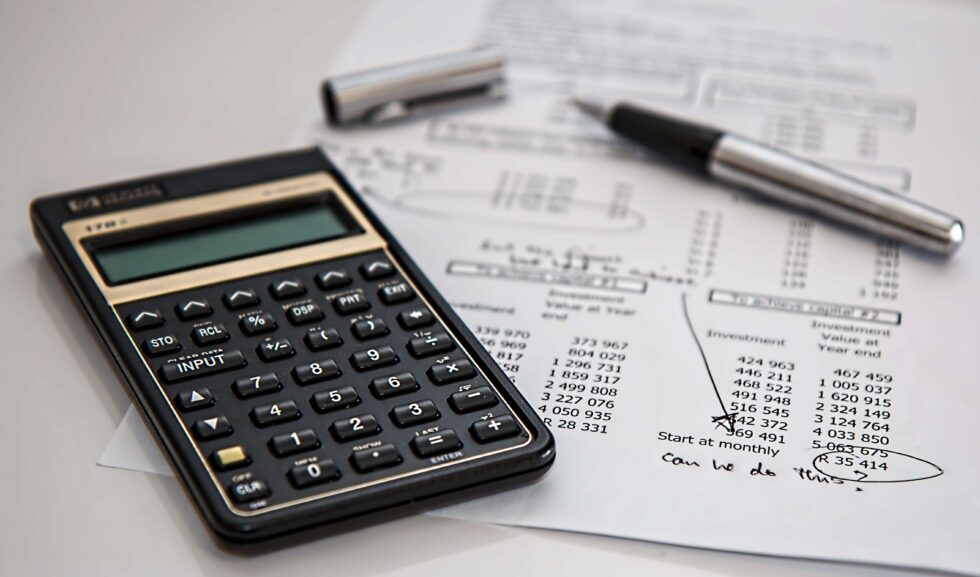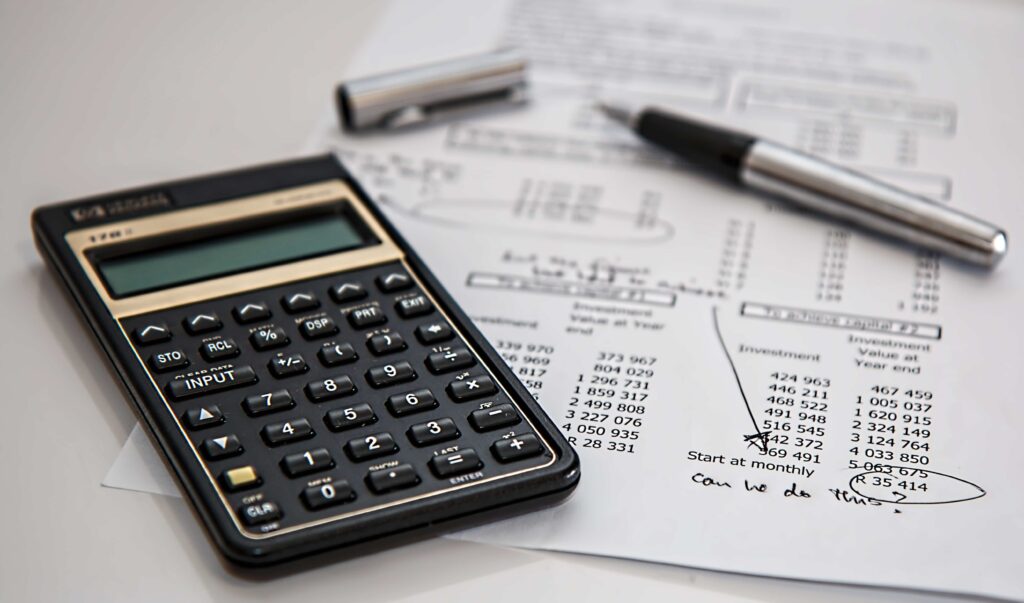 Rough Budget
Thailand is a country with many nuances to its culture and people. It's important to come here with an open mind, learning about the history of its people, their beliefs, and what they have to offer in terms of food and entertainment. Do your research before coming so that you know what you're getting into! Keep these budgeting tips handy too for how much this trip will cost you.
As in every country, you can travel around for as cheap or as expensive as you want based on our experience – but if your goal is to save money while still experiencing the best Thailand has to offer then sticking within a $30-35 daily budget will be enough (though it's possible to do even cheaper!). Your accommodations will be your biggest expense while food is relatively cheap, especially if you stick to local street food (with one plate of Pad Thai costing you as low as $0.75). Here is a rough cost for basic commodities:
-$12-$15 per day -Dorm rooms or hostels (100-300 baht [$30- $90]) -Local restaurants and street food ($0.75-$15) -Room for a scooter rental ($50-$100) -A few outings, including one to Khao San Road (think $15-30 each) -Drinks at nice bars (think $20-50 each)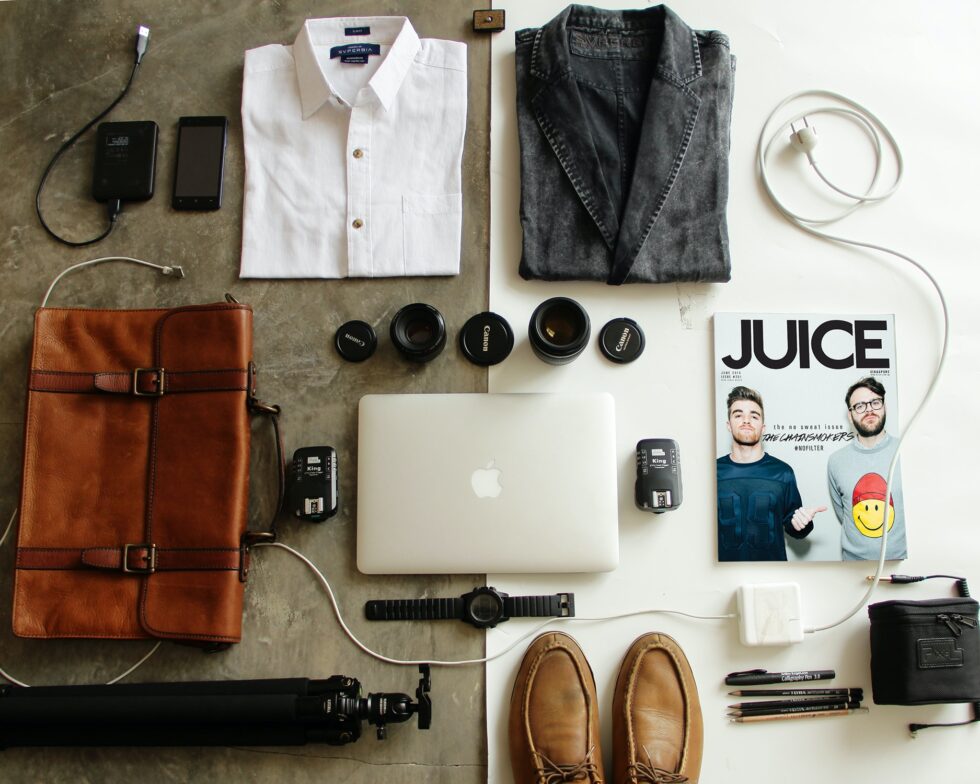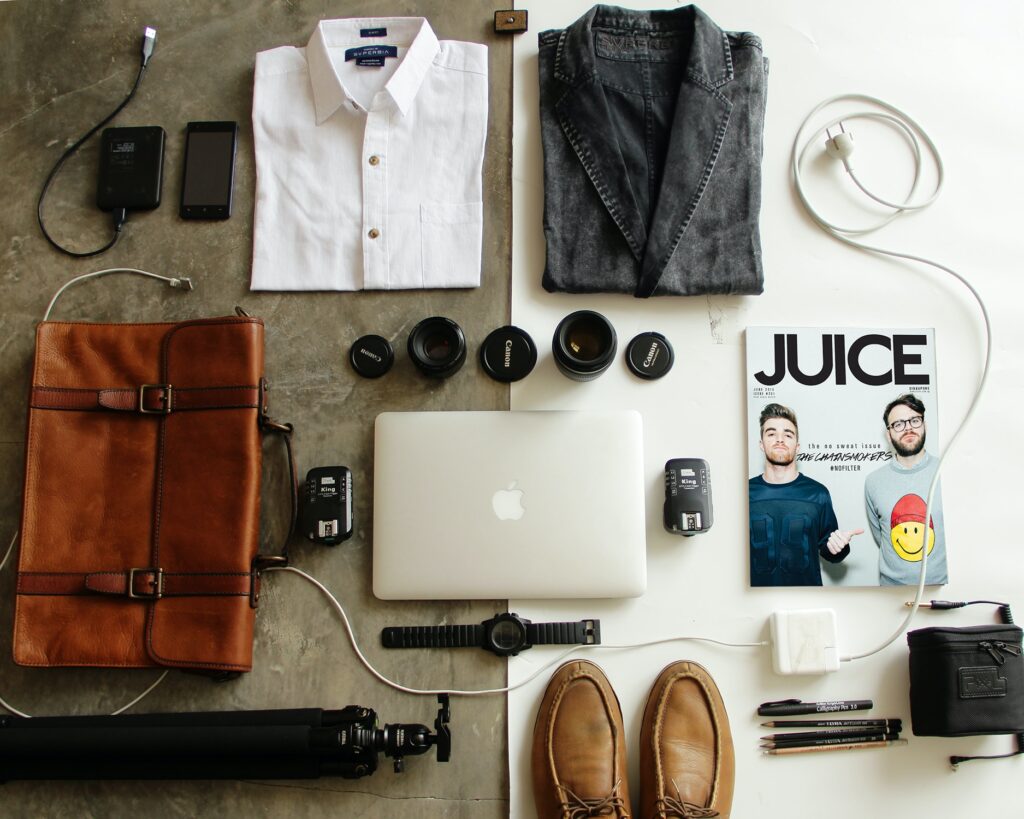 Packing For Thailand
Packing for Thailand is different than packing for other destinations because of the climate. What to pack in your bag when visiting Thailand? Thailand's climate is tropical and humid which means you most likely will sweat a lot.
Depending on the time of year that you visit Thailand, make sure to pack accordingly.
The clothes that you pack for Thailand should reflect this.
Avoid packing too much black, khaki, and other dark colors because these absorb heat rather than reflect it.
If you are visiting during the rainy season (May-October) you should pack a raincoat, umbrella, and rubber boots.
-You'll need cool, quick dry clothes that are easy to layer. A scarf or two will come in handy, and lightweight clothing are must-haves in Thailand, especially for visiting religious sites.
-The most important thing is a good travel bag! We love the Nomatic daypack which has lots of compartments and has been with us on many adventures. It's also RFID safe so you can keep your passport and credit cards secure while traveling around Thailand.
Our top must-bring items while visiting this country are a sturdy water bottle, sand free beach blanket, RFID wallet (to protect against identity theft), and good pair of travel sandals–you'll definitely need these no matter what season you're visiting in!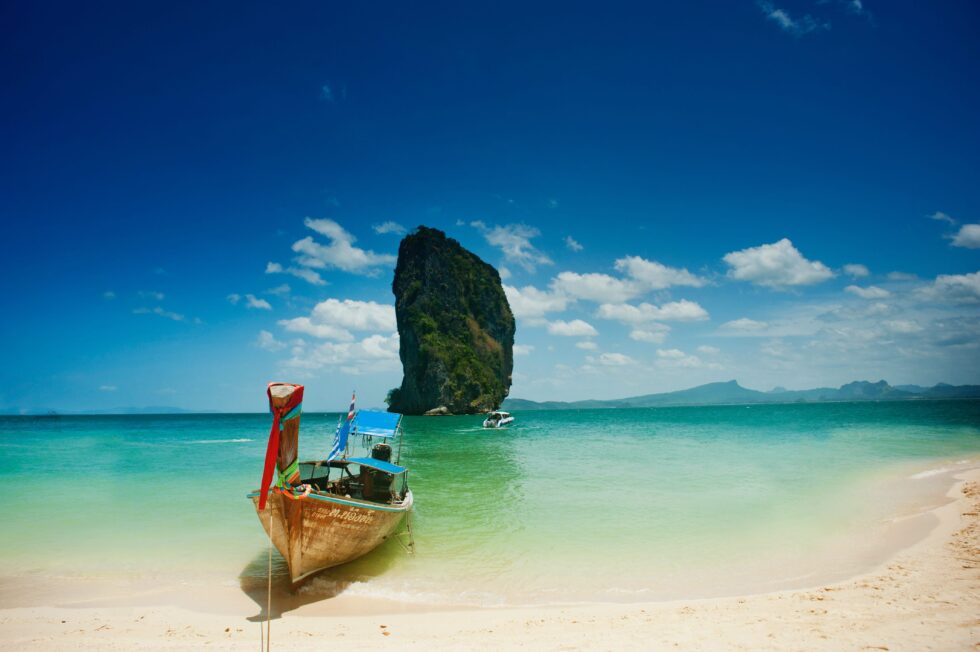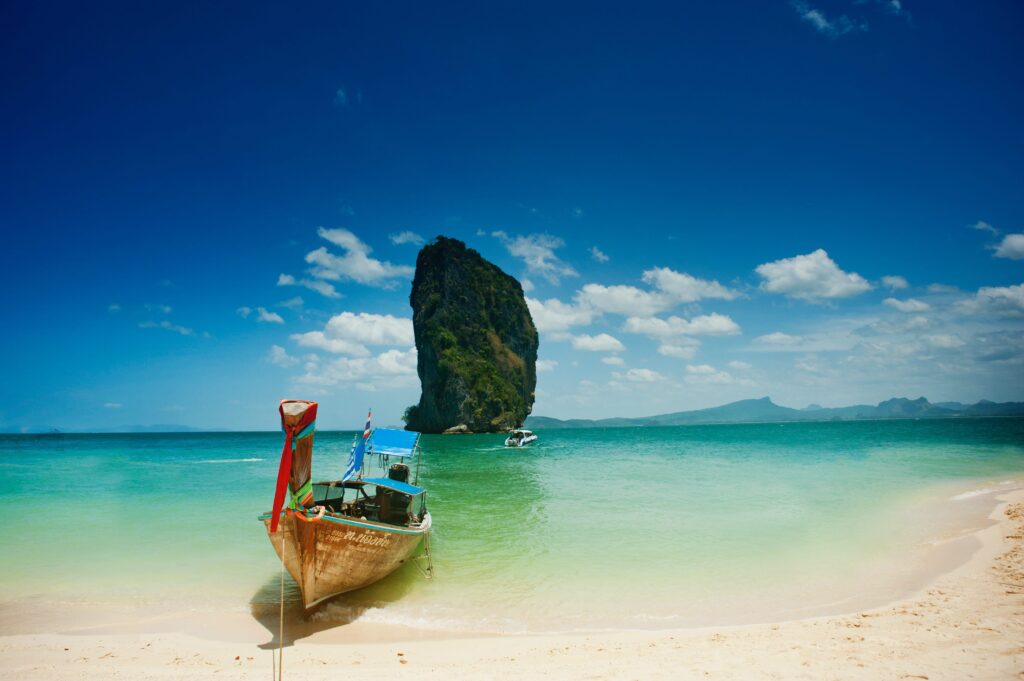 Things Do in Thailand
Thailand is a country with an abundance of natural and man-made attractions. If you're traveling to Thailand, there are many things you should do while you're here.
Climb in Railay – Explore the beaches and cliffs of Thailand's most popular island.
Visit Tiger Temple – If you're an animal lover, this is a must-see attraction in Kanchanaburi Province where tigers roam freely among visitors at their own discretion.
Visit the Silver Elephant – The King of Thailand's palace in Bangkok also has an impressive collection of jewels, antiques, and coins that are on display for visitors to see every Saturday from 12:00 p.m. until 08:30 pm.
Experience Thai massage – There are so many therapeutic benefits to relaxing with a traditional Thai massage. There are many spas in Bangkok that can help you rejuvenate your body and mind, check out the spa at the Mandarin Oriental Hotel on Charoen Krung Road for example.
-Koh Yao Noi is another beautiful island off of Phuket's west coast where you'll find some of the best Thailand scuba diving and snorkeling.
Take part in Songkran – This is Thailand's biggest water fight that takes place every April. It's a fun way to cool off and celebrate the Thai New Year!
-There are so many more things to do in Bangkok, like visiting Chatuchak Market or floating flower market on weekends at Damnoen Saduak Canal.
Don't forget about Pattaya – Pattaya is a city on the east side of Thailand that's known as the country's biggest party town.
-And don't forget about Krabi – This province located in southern Thailand has some amazing waterfalls and also Phuket Town if you want to experience Thai culture without going too far from your hotel!
Take a Muay Thai Kickboxing Course – One of the most popular things to do in Bangkok is taking Muay Thai classes. You can join a group class or take private lessons at any number of gyms around the city!
Take a Cooking Class – Thai food is a favorite around the world and cooking courses are popular around the country. Sign up for a multi-day course to really get to know the cuisine inside and out!
Take a Bridge on the River Kwai – This historic railway and World War II memorial is a popular tourist destination in Kanchanaburi, Thailand.
Visit Maya Bay – Just off the coast of Phi Phi Island lies one of the most picturesque beaches you'll ever see: Maya Beach or Phuket's famous "The Beach."
Crawl through Hellfire Pass – The Hellfire Pass, also known as Konyu Cutting, is an area on the Death Railway in Thailand where thousands of prisoners died during World War II.
-And don't forget about Wat Pho – This temple complex houses a huge reclining Buddha statue and some very talented massage therapists!
Go to Chinatown at night – Bangkok's Chinatown is one of the most colorful and hectic parts of town at night. Be sure to check it out if you're in Bangkok on a Saturday evening!
Go to Beaches – There are so many beaches to choose from that you'll have a hard time deciding where to go. Whether it's the wild beauty of Islands like Phi Phi, or relaxing white sand and clear water on Samet Island, there is something for everyone in Thailand!
Planning a trip to Thailand? Arrange your low cost flights with cheapoair, their platform allows you to plan, check flight status cheapoair, and much more. There are so many fantastic vacations to find throughout the website, like isla mucura, be sure to read this travel guide and be transported to this tropical island.