The best travel guide for Thailand will include places to visit, things to do, and much more.  This ultimate guide will allow you to plan your holiday easily.  So let's discover amazing Thailand. Thailand is a destination that is blessed with amazing scenery, magnificent sunsets, and immense sandy beaches.
It is no surprise that Thailand is a great destination for families is the most fantastic destination for your Thailand family holidays and offers a wide range of luxury holidays options. If you have never traveled extensively with the children and are concerned about this kind of vacation, then it is safe to say that Thailand family holidays will suit you entirely. Your trip to this sunshine coast will be unique and memorable on your Thailand holiday adventure.
Thailand Is The Ideal Destination
This is a fantastic introduction to Southeast Asia and all that it has to offer; it takes in some of the most popular destinations anywhere in the world. Thailand is one of the most popular Nations and Southeast Asia, blest with beautiful scenery, white sandy beaches, and the most magnificent tropical sunsets you are likely to see.
I hope this article will help you to plan your Thailand family holidays. It will discuss the most popular places to see and Southeast Asia, the range of accommodation options, travel tips, and more.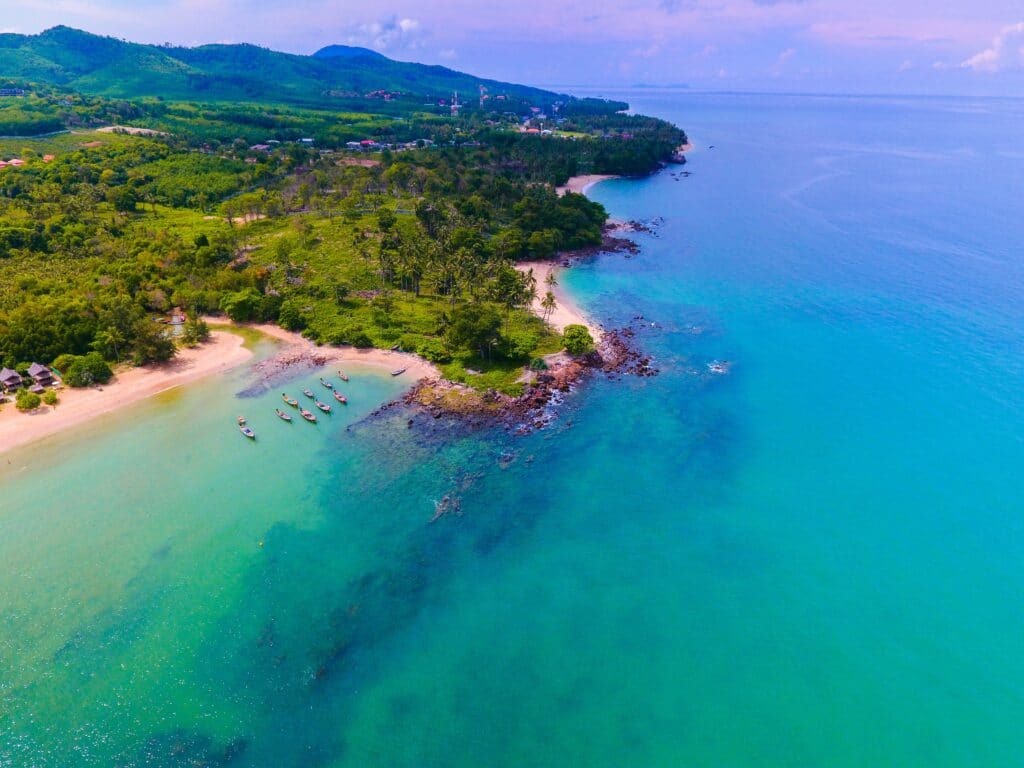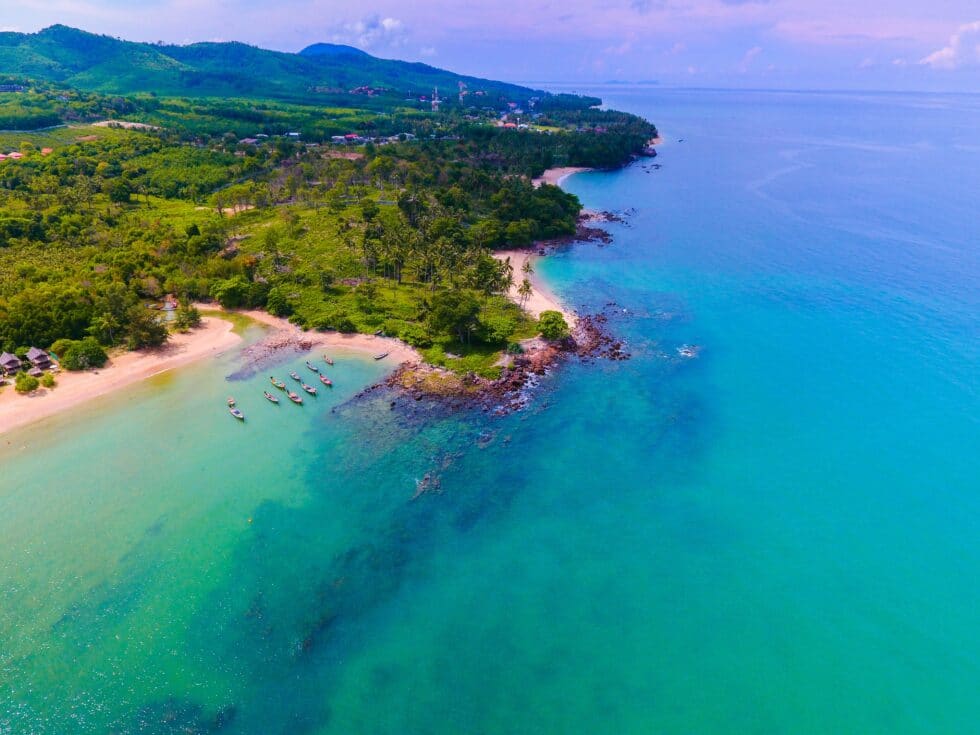 Things To Do In Thailand
With some research, you can find plenty of things to do in Thailand, much of them will cost you nothing. From walking around the bustling Street Markets, relaxing on white sandy beaches, exploring the culture in one of the many museums, visiting the elephant camps, or trekking at one of the many national parks. You won't be lost for things to do and there are many family-friendly activities on offer.
Why not rent a scooter to get around the island of Koh Samui and take in the beautiful scenery? It will give you the freedom to get around and see the island. You can also visit the Elephant camps to keep the children entertained.
Why not spend your time at Chatuchek Weekend Market with your family for an exciting shopping experience Bangkok Thailand. There is a wide range of child-friendly malls that you can visit during your Thailand family holidays. Bangkok delivers a wide range of accommodation options to suit your budget for every type of traveler, whether you are a backpacker or on a budget family holiday, seeking a memorable and luxurious holiday experience. The hotels in the area offer a variety of Tours to see the amazing jungle waterfalls on the island.
Why not visit one of the various museums where you can explore the historical city of Bangkok and Thailand. Thailand is popular with travelers because of its crystal clear blue Seas and spectacular beaches. It is a popular destination for water sports enthusiasts and hikers.
Bangkok Thailand has a grand aquarium situated below a large food court in Siam Paragon Mall; you are also free to visit the Museum of Siam, situated in a former palace and hosts some fabulous hands-on exhibits.
When staying in Bangkok, you want to visit one of its many temples and see the floating markets while taking in this vibrant city. While staying here, you will soon discover vibrant nightlife, pub hopping, and inexpensive shopping malls. You and your family will never be lost for things to do here.
In Chiang Mai you will find numerous things to do on a family trip to Thailand; try the numerous activities from hill tribe trekking to sampling the local eateries. It offers some of the most prestigious luxury resorts and jungle homestays to keep you all entertained during your holiday in Thailand.
Doi Suthep is a stunning city located in the lush countryside with spectacular mountains and ancient temples. Why not visit the splendid Wat Phra That on Doi Suthep Mountain, or desert the famous Doi Suthep and markets in Chiang Mai. You can also take a boat excursion and the stunning Mae Kok River, where you can explore the various hill tribe groups, take cooking lessons, ride a bike through town, or drive to the Doi Suthep temple, where you can see some of the most spectacular views from the mountaintop.
Ultimate Travel Guide
It is recommended that you select the most appropriate option and time of year when you're traveling to Thailand. It is always best to consult your Thailand specialists before you travel. Thailand is one of the most exciting counties and Southeast Asia and one of the easiest if you're traveling with children; it offers a range of affordable flights, great weather, friendly people, and accommodation to suit every budget. When you arrive, it's easy to travel around, and the Thai people are so friendly and accommodating to kids.
Southeast Asia is one of the top destinations to go on holiday with family and children. The Southeast Asian countries of Thailand, Malaysia, and Singapore add perfect destinations for families; you will experience great weather, excellent accommodation, and many things to see and do. Families visiting Southeast Asia will want to explore the countries surrounding Bangkok Thailand, which is one of the oldest and most diverse jungles, stunning rainforests, and spectacular mountains and Southeast. When planning your visit, you will also want to see Khao Sok National Park. When traveling as a family, you will never run out of things to do or see.
Places to visit in Thailand
Visit Phuket
This is the largest island in Thailand and one of the best holiday destinations for families to visit. Families can experience perfect beach holidays and Thailand, and one of the most visited.
This destination in Southeast Asia. Phuket is full of family-friendly activities and offers a wide range of attractions, adventure, nightlife together with shopping and entertainment.
Here you will discover a range of dining options, excellent hotels, and family entertainment. Phuket will give you the most diverse holiday experience in Thailand.
Family travelers often look for the best family resorts in Phuket, family hotels, and villas. It offers something for every kind of traveler and is an ideal destination for families.
The weather in Phuket is hot and humid all year round. The hottest months are March to May.
Some of the most popular activities in Phuket include snorkeling, diving, kayaking, elephant camps, or visiting cultural sites. As always best to stay close to a beach; this town offers many different beach resorts and hotels suitable for families.
Phuket and Samui are the most built-up towns and offer many the hotel five-star hotel names; it offers a vast selection of outdoor activities, even though these islands are a quiet escape for families.
Phuket is a bustling island, so you might want to check out other smaller islands, which are easily reached from Phuket by boat or ferry. The small islands are remote and virtually traffic-free, making them much safer for children. The beautiful island of Koh Tao is situated on the Western golf of Thailand northeast of Phuket along a land stretch that forms southern Thailand. Rayong is another Island on the East Coast of the Gulf of Thailand. These islands offer some of the most Pristine beaches for water sports enthusiasts or families who would like to relax and take in the beautiful scenery.
Beaches In Phuket
The most popular beaches are Karon beach. Phuket beach and Kata beach are family-friendly, and you can find a host of restaurants to suit all tastes and provide a high-quality dining experience for your family.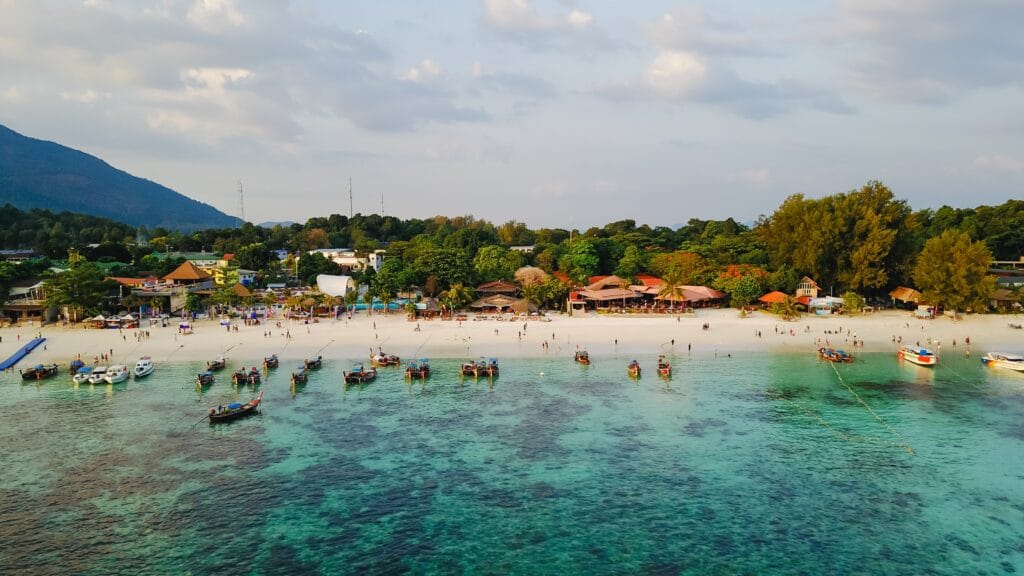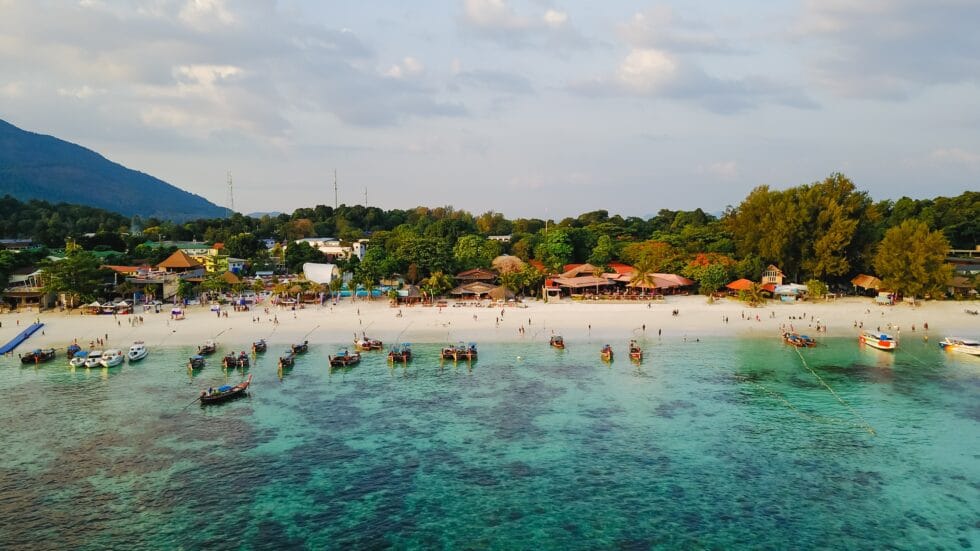 Visit Bangkok
You will find several beach resorts and luxury hotels and Bangkok Thailand. It is the regional center for fashion, entertainment, and Arts. You will discover some of the most delicious street food and cuisine, not to mention a lively nightlife scene.
In the night markets, you can pick your way through the local delicacies, bolt down the rivers and bamboo rafts, or take a ride through the busy streets of Bangkok. You can explore the jungle, go kayaking, interact with elephants, or take in Fabulous shopping in Bangkok. This bustling city has a lot to offer no matter what kind of tourist you are, whether you're a backpacker for traveling as a family.
Bangkok is the capital city and is home to a booming population and is home to the Legendary grand Palace where the Emerald Buddha rests peacefully. A family holiday in Bangkok will keep travelers engaged all the time, whatever you seek culture or some light entertainment.
When planning a family holiday and Bangkok Thailand You need to decide where to stay before choosing the best family hotel. You will find a variety of affordable family hotels, resorts, and great family villas.
When staying in Bangkok want to check out the safari world; this Park has been made in a safari setting. A beach family vacation to Thailand includes pristine coastlines and relaxing in the sun. It is an ideal choice holiday Thailand family trip on a budget. You and your family will find many activities and plenty of things to do on your vacation; why not try Thai boxing or a guided jungle walk to the Khao Sok rainforest.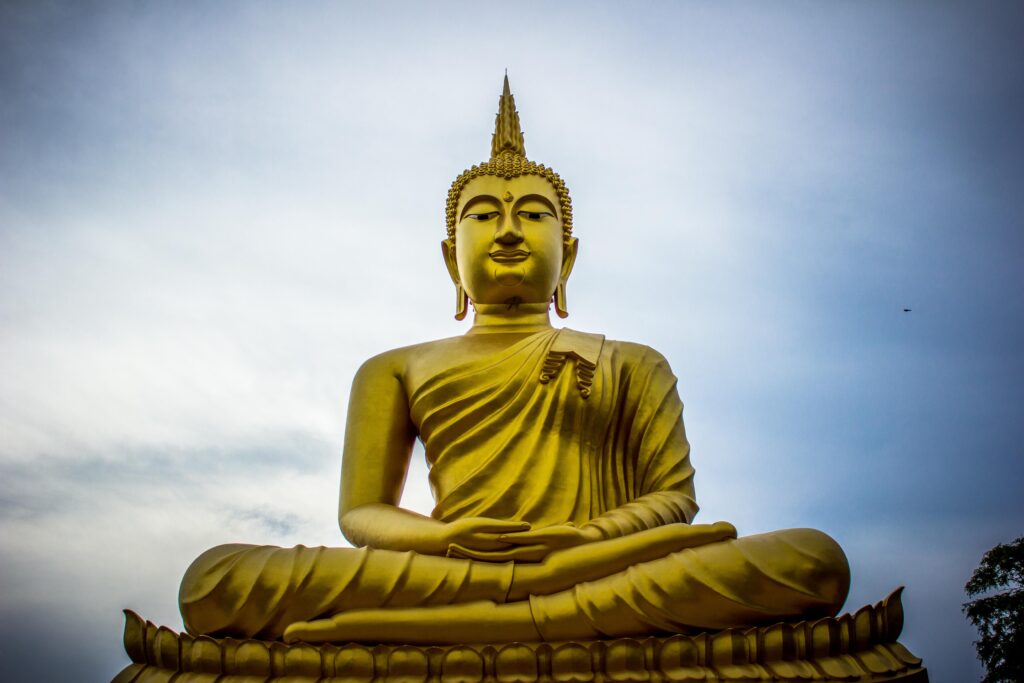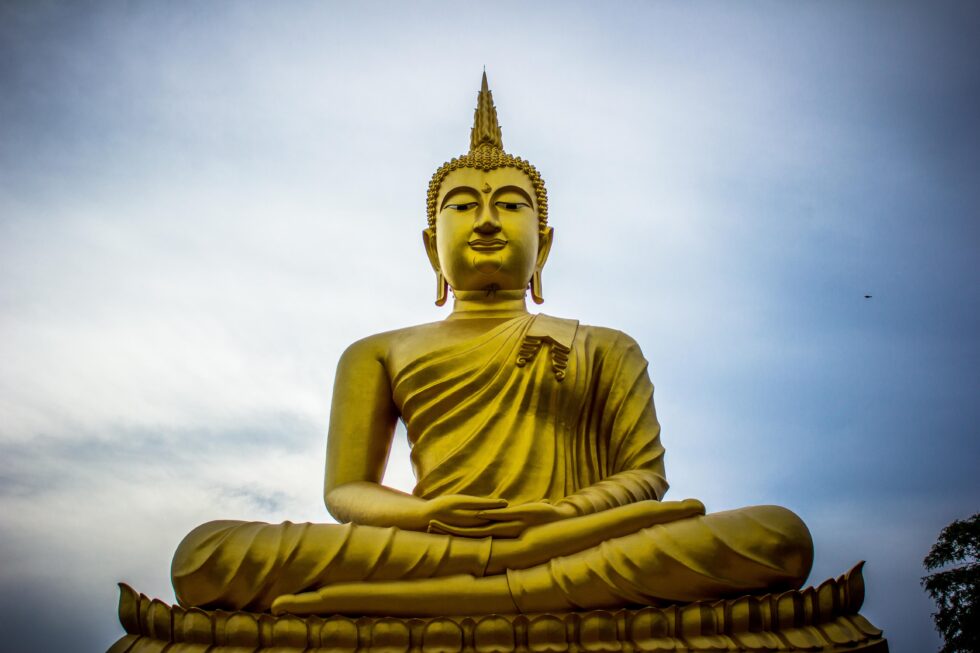 Koh Samui
Located on the coast of Thailand and has so much to offer when on holiday in Thailand with children. Encompassing nearly 1 25 miles of white sandy beaches, jungles, and coconut groves.
If you're planning a Thailand family holiday to Koh Samui, you will not be short of popular family resorts, hotels, or villas. It has a huge selection of restaurants, bars, and shops; you can try your hand at cooking in one of the famous Thai cooking schools, or other popular activities like elephant trekking or go-karting. If you are an active family who seeks adventure, then Koh Samui will be ideal for you.
If you're seeking more action and nightlife, you will want to stay closer to Chaweng Beach, the biggest and liveliest area in Koh Samui.
Weather conditions on this tropical island can be unpredictable when people who visit Koh Samui have various rain opinions. if you do find yourself during a rainy day, there are still plenty of things doors such as shopping at the Central Festival Koh Samui mall or enjoying a wide range of culinary options at the many cafes and restaurants.
The best time to visit Koh Samui is January through to August when the weather will be warm, although the hottest months are March to April, where you can experience temperatures over 30 degrees.
Koh Samui At some of the world's most beautiful beaches where you can participate in exciting snorkeling, diving is one of the most pleasurable and family-friendly activities on offer in Thailand. You can visit the popular beach called Bo Phut, which is a 40-minute drive away. Koh Samui has so much natural beauty and everything you would expect from a tropical Beach Break in Thailand.
khao sok
It is situated in Surat Thani province in southern Thailand. it is not a city or an island but one of the country's most famous national parks.
If you are a nature lover, you will not want to miss the opportunity to visit khao sok, located on the Andaman coast. It is part of the oldest rainforest in the world. Even more exciting is that its National Park offers a wide variety of wildlife or the opportunity for a challenging Trek.
khao sok Is the ideal place to start your southern Thailand adventure with Scenic mountain walks and days spent on the lakes. It is a must-see for all nature lovers.
Why not try a boat trip through the Fabulous tropical scenery stopping at Khao Sok National Park? Why not visit the Lakeside caves to swim and kayak in the clear blue waters. It is the ideal place to add some variety to your family holiday as you can get a taste of the jungle rather than the beach and have a unique and memorable experience.
Why not take your family on one of the many elephant safaris in Khao Sok National Park or pass through the hills to the small port Village of Laem Sak, which is remote and off the main tourist route and provides its uniqueness in Thailand.
Doi Suthep
This is one of the most famous national parks in northern Thailand. You will find temples scattered everywhere, and they're not to be missed like the popular Wat Phra that is located in the City Centre.
Explore many of the different hiking trails in Doi Suthep National Park, just up the mountains from Chiang Mais. You can also see some of the most famous and beautifully designed Buddhist temples, or if you are feeling energetic, why not walk up the 290 Steps to visit the hilltop temple of Wat Phra, where you can see some of the most fabulous views of Chiang Mai.
There's a wide range of dining options and family-friendly restaurants to suit every palate; once you visit Doi Suthep, you will not forget it as it's not only Scenic but also a very spiritual experience for all the family.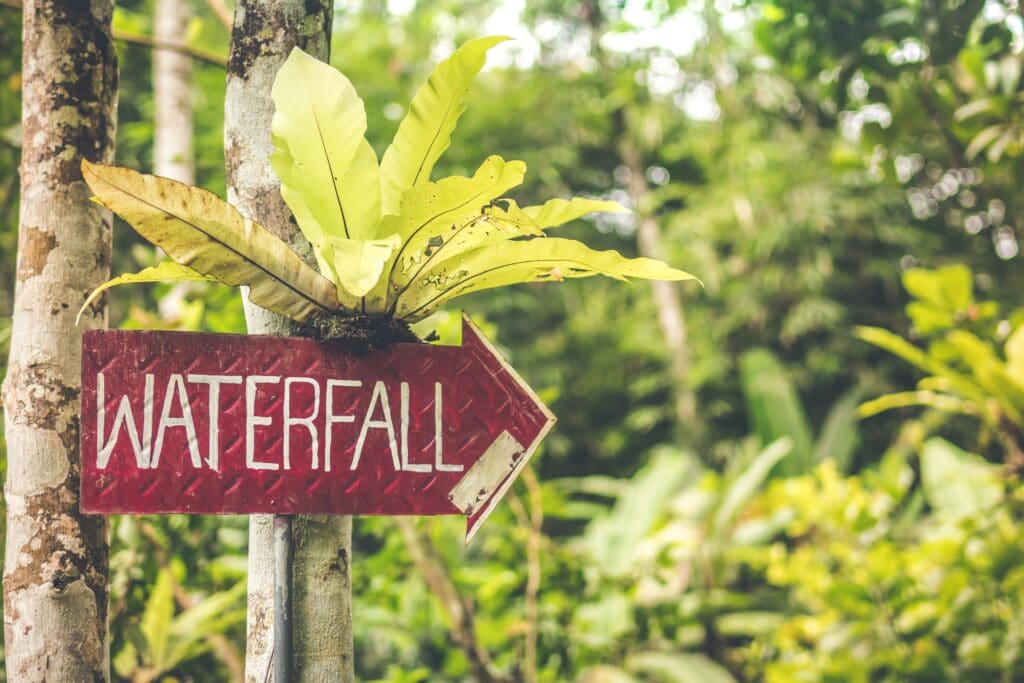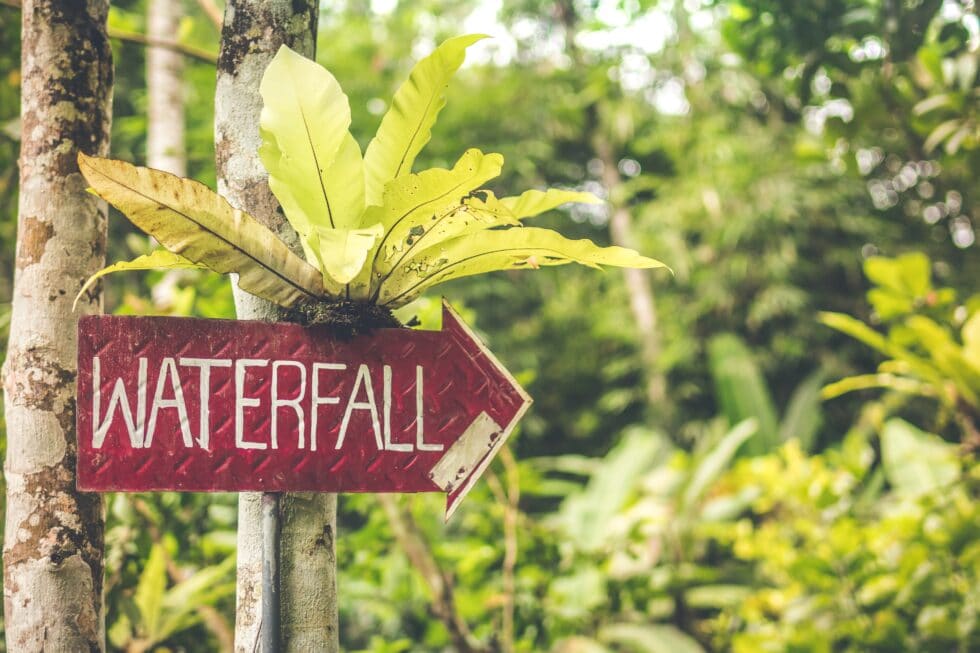 Chiang Rai
It is the largest city in northern Thailand and is one of Thailand's most diverse provinces with many Hill tribes that call it home.
Chiang Rai City is a laid-back small town of charm and friendliness and a gateway to the variety of outdoor activities and an area with breathtaking scenery. Visitors can explore the natural beauty, interact with elephants, and experience all the adventures as a family.
This city offers culture, customs, and exciting cuisines that are different from other regions in Thailand. as you wander on the streets, you can try out some of the local delicacies at the various street food stalls. You can visit the Elephant Valley Thailand, an ethical elephant Sanctuaries that rescue these animals from abuse.
Chiang Rai has as many attractions and many historic temples, And the famous Golden Triangle which you can see the borders of Thailand and take in its beautiful scenery. The range of activities and sightseeing opportunities makes it an ideal overnight visit.
Best Time To Visit Thailand
The ideal time to visit Thailand is November through to March when the weather is pleasant and dry. October through to November is also an ideal time to visit Chiang Mai when you discover mountains and hills which are bright green right after the rainy season. It is a sight you don't want to miss.
Thailand offers a wide variety of hotels at very reasonable prices, which is no wonder it is so popular for family travel; the weather from November to February is very mild, making it the best time to visit Thailand.
You can check out booking.com and Skyscanner for some of the best prices for your family holiday in Thailand. You can set up alerts to be alerted of the best deals on offer to plan your trip for the family.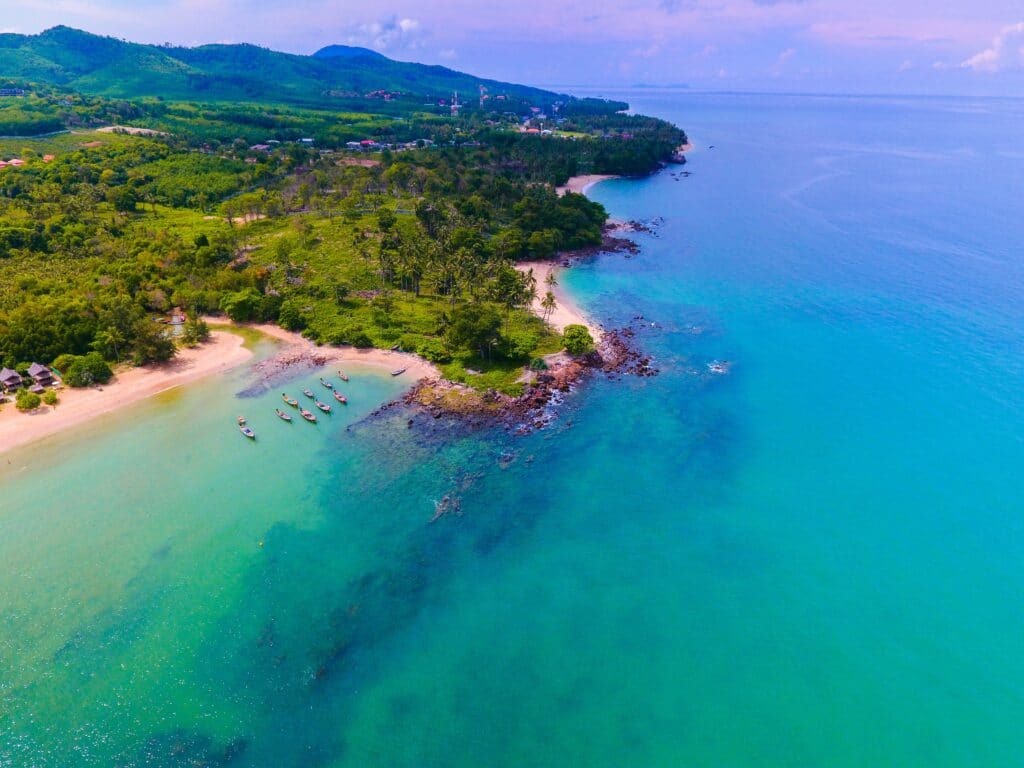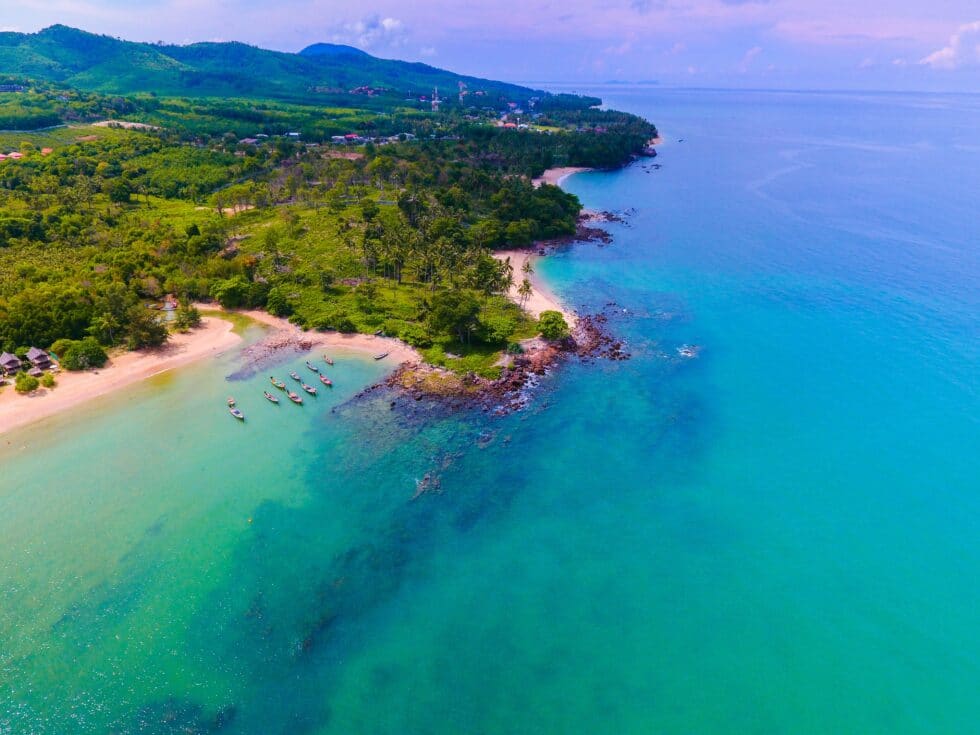 All-Inclusive Holiday Packages
Thailand offers such a range of holiday retreats for your Thailand family vacation. You will find that most of these resorts are located on the beachfront with family-friendly swimming pools, kids clubs, restaurants, and more.
A family holiday in Phuket is a great way to spend quality time with your family. While you're staying in Phuket, you can take a day trip to Bangkok and stay overnight to get a fuller experience and all that this tropical Paradise offers for a family holiday.
You can book an all-inclusive holiday in family resorts, and prices will typically start at $22 per night. There are many massive resorts in Thailand for you to choose from, and families are well catered for with tailored activities and superb kids clubs. You will never be lost for anything to do.
Laguna Phuket Resort & Villas Is a large holiday complex with 7 branded resorts, all of which cater to families. You can take advantage of their facilities off the neighboring resorts. The resorts feature swimming pools, kid's pools, restaurants, and more. They are sure to entertain your children's interests, and your family's needs will be catered for during your stay.
Beach Holiday Family Resorts In Thailand
If you're a family looking for a beach holiday in Thailand you might prefer the Andaman coast, which offers great family resorts to choose from. You and your family can pass your time swimming in blue waters, kayaking in lagoons, caves, or just unwinding on a pristine white sandy beach to enjoy the best time at your luxury resort.
You will find quieter beaches like Bang Tao, Kamala, and Nai Harn, which are great for families. These beaches are equipped with waterslides and fun family activities to keep the kids entertained.
With an excellent climate and miles of pristine beaches, it is one of the most popular Beach Resort destinations globally. Its beaches have crystal blue water, clean white sands, and breathtaking views. It is a superb way to spend quality time with your family while taking in all that this luxurious resort has to offer. You will even find that most beaches have food vendors serving delicious food throughout the day, and you will surely discover a lively nightlife scene.
In addition to its beautiful beaches, you can take the children on Jungle treks or view some of the most spectacular waterfalls. after all that activity you can explore the amazing night market and the evening and enjoy some of the local cuisines. you will never be lost for things on your Beach Resort.
Flights To Thailand
Traveling to Thailand what children is easy as you have so many direct charter flights from all over Europe and frequent connections from Bangkok, Hong Kong, and other Asian travel hubs.
When planning your trip you can book cheap flights to Bangkok Thailand and other popular destinations and Southeast Asia. you can search many popular websites like Skyscanner or TripAdvisor to get some extraordinary deals for family Travel.
No matter your budget, you can plan your trip easily without missing out on your luxuries or your entertainment needs. That is what makes Thailand the ideal family holiday to remember.
Hotels in Thailand
When planning a family holiday in Thailand, you will find various hotels on offer, which are family-friendly resorts with fun activities for all of you to enjoy. we will now discuss some of the hotels, but you can stay in when visiting this wonderful place.
This tropical island a stunning white sandy beaches, crystal blue waters and has some of the most wonderful family resorts, just starting from $18 to about $52 per night.
The Four Seasons resort is a popular contender as one of the island's most family-oriented resorts. Ice Hotel open 2007 and is overlooking the tropical beauty of the Gulf of Thailand. The island is celebrated for its natural and dramatic beauty, but you will truly agree that this hotel feels special. It is situated on a tropical landscape on the ocean. This hotel is the ideal escape and blends into a natural environment. This is the perfect Hotel for a family staying on the island.
Another popular Hotel is Laguna Phuket resort which boasts five-star restaurants that will suit every taste and offer some of the best Thai and Asian cooking and international favorites. The hotel also contains swimming pools, a kids club packed with activities to keep them entertained. This hotel was formerly known as the Sheraton Gland and this luxurious Hotel has its own enclosed lagoon. This is an excellent hotel if you're seeking tranquility and want to spend quality time with your family on this tropical gold coast.
Krabi is also gaining popularity ad is listed as the ideal place for a family holiday and Thailand, and it also offers a wide range of family tours. This hotel group has a wide range of family-friendly hotels and resorts. Because it is fairly isolated, that is the ideal retreat for your family vacation.
Amazing Things That You Can Do In Thailand With Kids
Thailand offers so much for families and brings your family together on various activities you can all do together. We will discuss some of the amazing you can do and see in this tropical Haven.
If you are an Explorer, you can head down to Khao Sok National Park for wild treks and river canoeing. Or you can go to the Northeast of Phuket to the Khao Yai National Park what has lush jungles and is popular with trekking, kayaking, caving, and safari holidays. These natural landmarks are perfect for kids who seek adventure.
If you love majestic animals, you won't want to miss the elephant camp, which is perfect for older kids. the Golden Triangle is home to various elephant camps and secluded luxury resorts. You can get up close and interact with these magical animals, and experience nature up close. The Elephant Hills are the most wonderful to behold and often have expert guides who are extremely knowledgeable about flora and fauna.
If it's the culture and history that you are after, you can spend some time in the ancient temples discovering ancient artifacts and learning about the history of this ancient land. If you're feeling energetic, you can cycle through the small villages or take a walk to the remote hill tribes. Here, you can explore the rich culture of these hill tribes and the colorful festivals they have.
You can wander around the night markets; these night markets often contain exotic souvenirs, delicious street food and drink, and much more.
And Thailand they have many festivals which are thrilling in spectacular to see. It's a great chance for you and your family to view these colorful illuminated displays of history. There is such a range of things to do in Thailand, whether you seek adventure or just want to take it easy with the family. There's something to entertain no matter what their taste.
Travel Guide For Families
Phi Phi Islands are the most breathtaking islands globally; why not take a day trip from Phuket to Phi Phi Island. You will find various amazing beaches on this tranquil island.
Songkran, Chiang Mai Songkran Best traditional New Year celebration happens every year between the 13 and 15 of April and is not to be missed if you're in the area around that time.
Whatever you are looking for in Thailand, you will be sure to find whether you choose to travel in the northern territory to Chiang Mai or Chiang Rai or south to find deserted and secluded islands. You will never have much trouble finding that secluded spot. Khao Sok, Kachanaburi, Chiang Rai, and other remote areas offer jungle and beach adventures in the ideal setting.
Getting Around
There is a range of overnight train with sleeper cars. You can get the train from Bangkok North to Chiang Mai and further south of Golf cost. You also have a range of direct flights that are frequent from the major airports in Asia.
If you want to get around like a local, the public transport system is excellent and low-cost. There are also opportunities to hire a car or rent a bike to get around and see the island.
There are frequent ferries and boats if you want to hop around and see other places during your stay. or if you want to visit another island or town on a day trip. You will find at the transport system it's not only convenient but very affordable. Why not venture to north Asia China or southeast Asia. Your family adventure is yours for the making!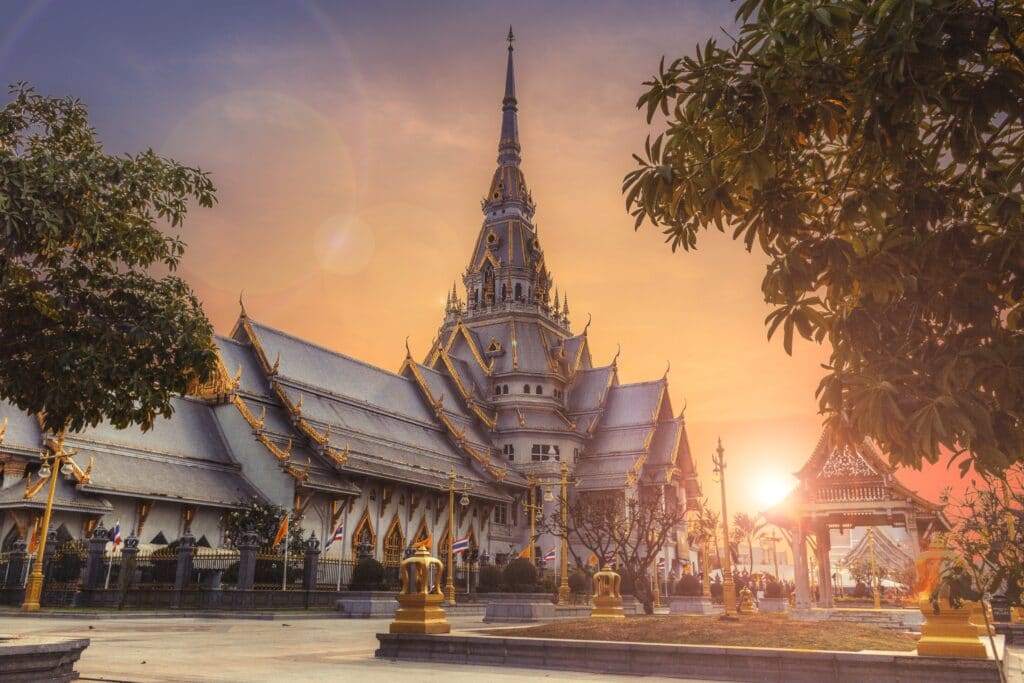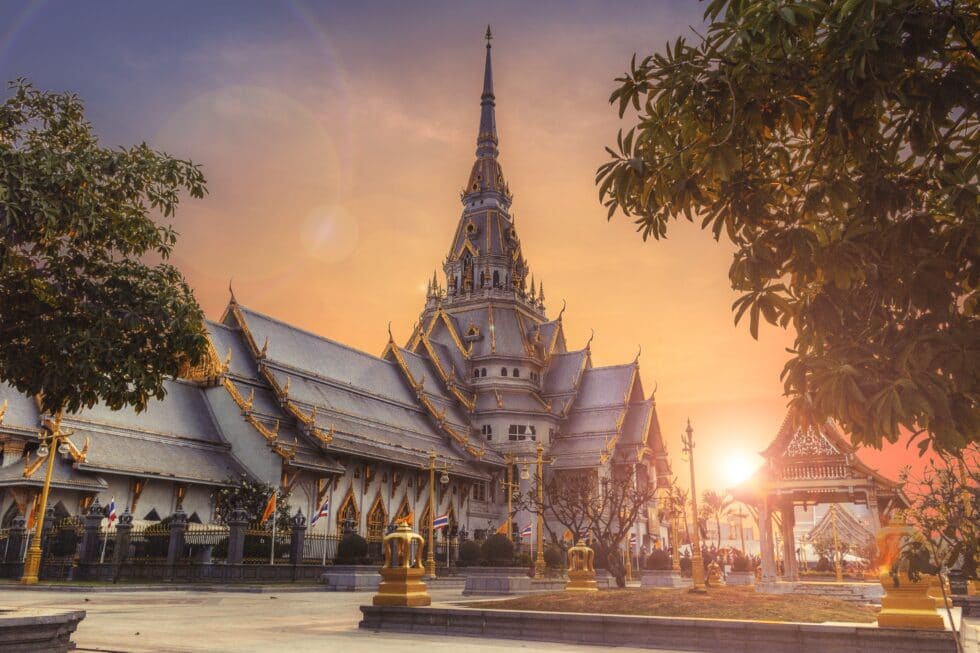 Travel Tips For the Travel Aware
Check out The Ultimate Thailand Travel Guide for all the answers and ideas to your most burning questions, or read some of our other favorite articles on many other destinations below.
How is Thailand divided into regions?
Thailand is divided into 4 regions: North, Central, Isan (Eastern-Thailand), and Southern Thailand. Today for different reasons Thailand is divided into 6 regions or more accurately 6 regional groups of Thai provinces.
Why Thailand is so popular as a destination?
The Thai Culture and warmth, Thailand is famous for its smiles and for the Thai wai. Thailand is one of the politest, and well-mannered places to stay in Asia.
This is why so many visitors return to Thailand, the people. When visitors go home and miss the Thai people's welcoming and friendly environment.
Can you travel to Thailand without a visa- what are the requirements?
Visa Exempt Entry U.S. citizens who carry a tourist passport and who have possession of an onward or return ticket does not require any visas to enter Thailand. The passport must have at least six months remaining to be allowed entry to Thailand.
Are there sharks in Thailand's oceans?
Bull sharks and Tiger sharks have been situated occasionally in Thai waters, but they are very rarely encountered by divers or swimmers as they prefer staying at depth. The shark divers are most likely to see the grey reef shark but it is harmless.
What is in the north of Thailand- Is it worth visiting?
Situated above the Equator, Thailand is situated in the middle of Southeast Asia. Its border includes Myanmar to the north and west, with Laos to the north and east, and Cambodia to the east.
Where are the best beaches in Thailand?
Popular beaches include Maenam Beach, Koh Samui. Koh Lipe. Sunset Beach, Phra Nang Cave Beach Thong Nai Pan Noi, Koh Phangan., Krabi. Maya Bay, Sairee Beach, Koh Lanta, Koh Tao, Koh Phi Phi, Long Beach, Kata Noi Beach, Phuket
Is it safe to eat street food?
It is safe to enjoy street food in Thailand, and it's delicious., though street food in Thailand (and in other countries) is no more dangerous than restaurants. When you eat on the street, you're likely to be served fresh food and to get to see it being cooked right in front of you.
How long is the flight?
How long do flights to Bangkok take? Direct flights from Heathrow(UK) takes up to 11 hours 25 minutes and 11 hours 30 minutes. The fastest indirect journeys take up to 13 hours, but some can stretch to a day or more – which is great if you're able to turn it into an exciting overnight stay.
When should you not go to Thailand?
Travelers should also be careful of booking vacations in April and early May. This is what is considered the "warmest" season the hottest classification of Thai climate. Temperatures can reach over 104 degrees, so if you can't handle that sort of heat, it is best to plan your trip a few months before then.
Conclusion
Thailand is by far one of the most idyllic locations in the world. It offers a wide range of activities and adventures to every kind of traveler and budget. With pristine coastlines and warm blue lagoons, it is the ideal location for family travel and entertainment. Discover your own secluded tropical paradise with holidays in Thailand and treasure the memories forever.
we have discussed many things that you can see and do in Thailand and hope you can plan your holiday for your next Family adventure to this tropical Paradise. whether you just plan to relax at one of the most beautiful beaches or take one of the many guided tours or excursions, you will find plenty of adventure and relaxation for all the family.
We have explored many of the different beach resorts, hotels, and more. so that you can have the perfect holiday in Thailand. You can read a travel blog for further travel ideas, tips, travel resources, and more to discover many other locations worldwide.