Here are the Centre Parcs France reviews, the guide is a complete list of the parcs to visit in France and Europe. If you are planning a vacation to Centre Parcs in France, we will discuss some of the most relaxing and luxurious Park experiences in France, and all over Europe throughout this article. Centre Parcs provides a great escape from modern-day life so that you can spend quality time with loved ones and family.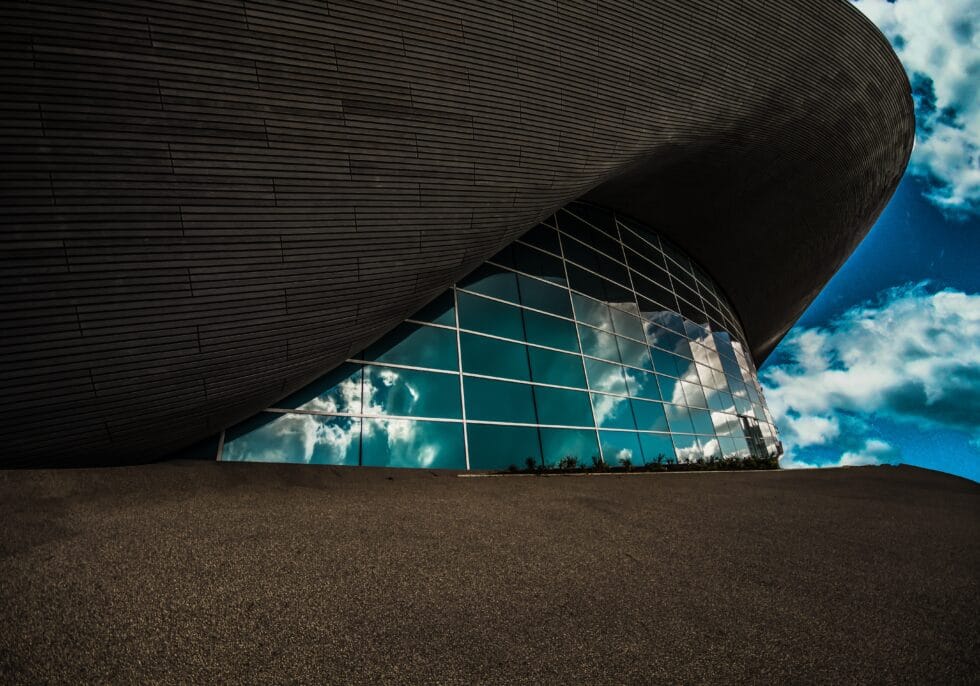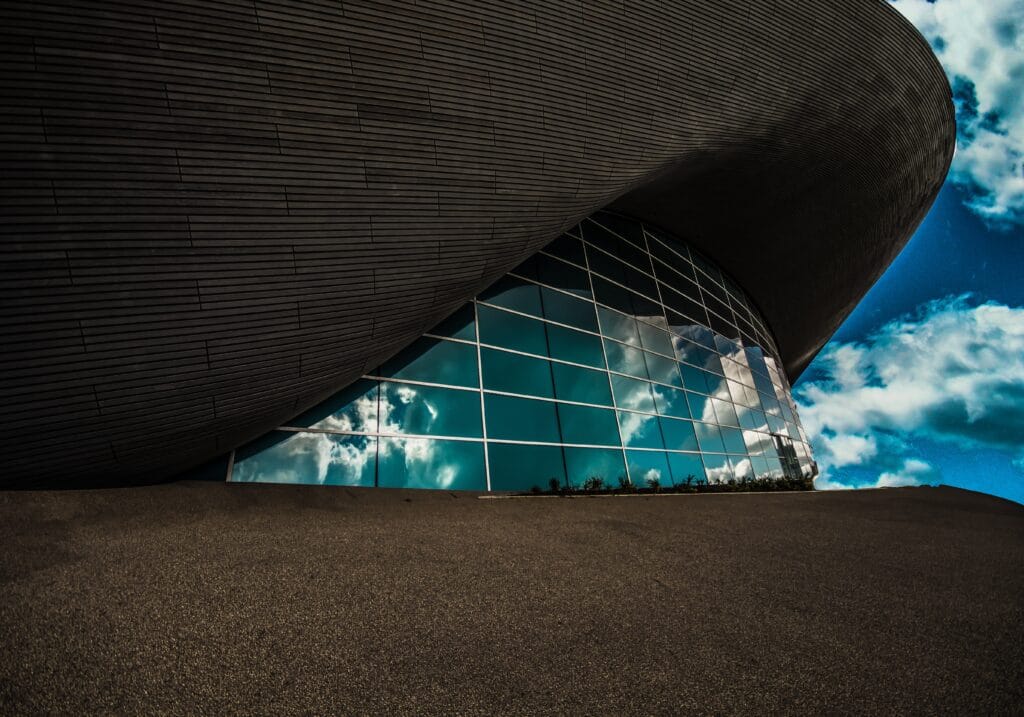 Centre Parcs France
Centre Parcs is famous for creating unique, carefree countryside destinations where visitors have the chance to get in touch with nature. Centre Parcs Europe currently owns 22 Centre Parcs resorts.16 Centre Parcs in France, which we will discuss in more detail later in this article.
Whether you are going for a short break or a longer holiday Centre Parcs delivers a unique home in the heart of nature and offers complete relaxation during your stay. Centre Parcs offers a range of activities for the whole family to enjoy, from nature trails, cycling, indoor pools, restaurants, and lots of fun activities. Many of these parks also include spas for you to relax and unwind while the kids are entertained elsewhere.
That is no doubt that the Centre Parcs will leave you feeling relaxed and refreshed, not only as a great escape from the hustle and bustle of ordinary life but a place you can get in touch with nature. Many of these parks also welcome guests to bring pets with them, and they are free to explore the many trails or swim in the lakes.
These village nature parks are suitable for a family holiday, couples holiday, or enjoying some personal time with friends. These holiday resorts offer many opportunities to have an active adventure or connect with nature.
Let us now look at several Centre Parcs where you can stay throughout Europe; We will look at each holiday park, the activities on offer, how to get there, approximate prices, what you can do on your french holidays and much more.
Disneyland Paris
This theme park has been open for 25 years and has attracted 320 million people, making it the most popular theme park in Europe. When it first opened in the Paris suburbs, Euro Disney and many had said it would not work, fully expecting Europeans would show little enthusiasm for this American concept. Now it is one of the most successful parks in Europe. So be prepared to get swept off your feet with a wide range of shows, parades, ride, and attractions for all the family to enjoy.
Disneyland Paris consists of theme parks, an entertainment district, restaurants, and seven hotels owned by Disney. Two theme parks are Disneyland Park and Walt Disney Studios Park.
With over 15 million visits, Disneyland Paris has overtaken the Eiffel Tower as one of the most popular tourist destinations in Europe and is one of the top-visited theme parks in the world. While visiting the many attractions, you can expect an experience Indiana Jones and see dumbo, the flying elephant, and much more. You can expect to pay roundabout €53 for a one-day or two-day pass to the parks if booked in advance.
Try to avoid summer and late spring as Paris can be very busy, and you will find lines of crowds at Disneyland and be overwhelming. If you can plan, try to go off-season when the parks are less busy.
Transportation to and from Disneyland Paris is excellent. Most trains will stop directly at the park gates and are very frequent; overall, this is a very organized Park with a great transport system even during peak times. If you're staying in Paris and want to visit the parks for a day, you can purchase shuttle tickets or packages, including entry tickets to the Park.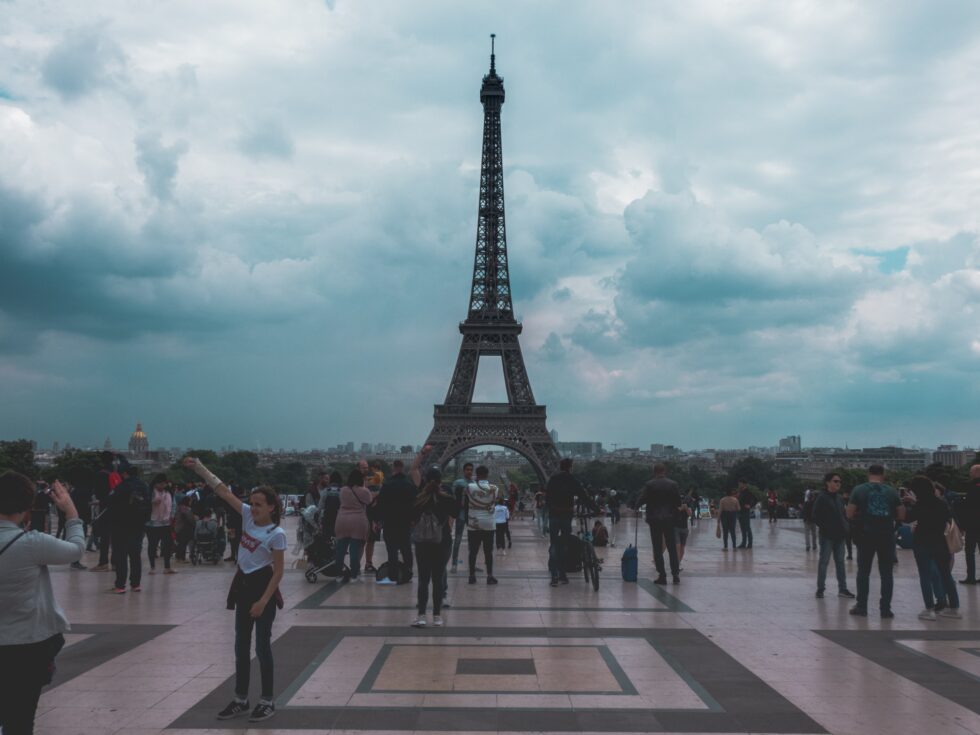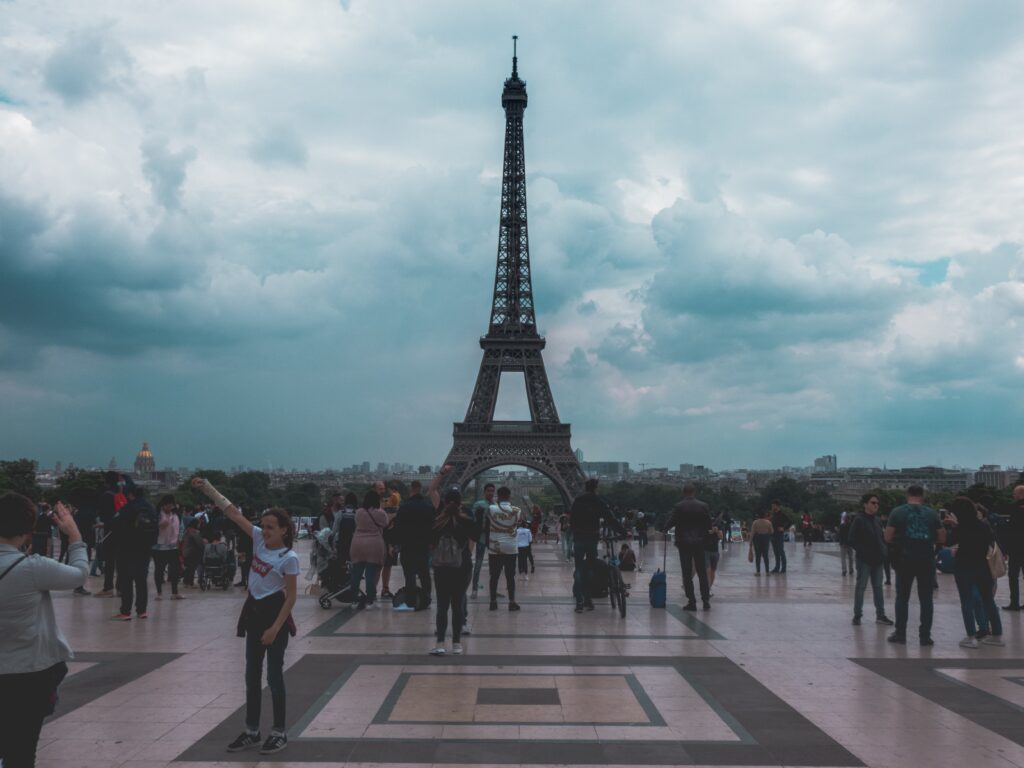 Center Parcs In France
Center Parcs Les Bois Francs
Situated on 310 hectares of Forest with a 19th Century Castle, Les boisfrancs Ideal holiday village is located in Normandy's heart. Over 60 hotels are available in Les Bois Francs, which range and price depending on the time you book.
A range of activities is available for the whole family to enjoy, including horse riding, golf, quiz nights, a range of watersports, karaoke, and much more. This Park guarantees endless fun and options for the whole family to enjoy. Guests are also welcome to use the aqua Mundo aquatic center, which has a heated pool, water slides, and more.
While staying at Les BoisFrancs You can go on bike rides, adventure trails, go-karting, discover interesting wildlife, and much more.
The best way to get to Center Parcs Les Bois Francs Is to drive From Verneuil d'Avre et d'Iton which costs $11 – $18 and takes 1h 30m.
Les Trois Forets
Situated within 435 Hectare natural forest in the Moselle region, an on-site Waterpark called aqua Mundo has a wave pool, water slides, and hot tubs. There are also restaurants and bars, bakeries and supermarkets on site.
Les Trois Forets Is immersed in nature and very remote, so you will have no problem relaxing at this glorious center park. Sure to delight the adventurers and nature lovers or those who just want to sit back and relax and enjoy the great outdoors.
Les Trois Forets Is approximately an hour drive away from Germany and Luxembourg's borders, making it a great location to see some other parts of France or Germany on your visit.
There are 121 hotels available, and this Centre Park offers budget comfort cottage and luxury accommodation of every taste or budget.
The most affordable way to get to Center Parcs Les Trois Forets Is by taking a flight from London to the closest airports, Hattigny, and a train that can cost between £80 to £280 and will take you approximately 10 hours 15 minutes.
Le Bois Aux Daims
The center park is located in the Vienne region 5 km from Morton and situated in a 260 Hector Estate proudly housing a herd of local deer. Located in the region of the Loire Valley vineyards and sits right in the heart of nature.
Le Bois Aux Daims Offers a range of activities for young and old, from relaxation to action-seeking adventure. This is the ideal environment for you to get in touch with nature and truly relax. Francs holiday park will also allow you to explore the Loire Valley If you seek culture or something different on your stay.
The Centre Parc offers many activities ranging from indoor activities, a mini-golf course, paintball, cycling, nature Trails, tree climbing, and much more. It is also located near Futuroscope Theme Park. or the Chateau de Chinon If you feel like a bit of variation during your stay.
Le Bois aux Daims Will give you relaxation and well-being in its Health Spa called deep nature spa, which offers you a range of treatments, massages, and much more; why not take a day to indulge and escape from the kids to enjoy some pampering.
There are over 331 hotels available in Le Bois aux Daims, Ranging from budget accommodation to 5-star luxury accommodation. You will always find something to suit your taste.
Getting to Center Parcs Le Bois aux Daims from Paris is a short drive, which takes about 3 hours and 11 minutes and will cost between £30 to £45.
A vacation in the Centre Parc will not only relax you and recharge your batteries that will give you and your family a lot of unforgettable experiences.
Les Ardennes
It is very much a scenic and gastronomic delight; Les Ardennes Is perfect for seeing the museums and other famous landmarks in the area. It is situated in the Vielsalm region of France And is just over an hours drive from the city centre.
Les Ardennes has everything you would expect from a Centre Parc, including a wide range of activities, nature walks, restaurants, and bars. This is the ideal place to unwind and get in touch with nature.
Getting to Les Ardennes is fairly easy; you can take the train from London Kings Cross directly to this Park, and it will take roughly 6 hours and 10 minutes.
In the Les Ardennes region, you have 995 hotels also available to you, ranging from budget accommodation to 5-star luxury accommodation.
Now that we have discussed the most popular Centre Parcs in France we will look At how you can explore France on your vacation, taking in some of the landmarks and famous sites to remember your holiday experience in this country.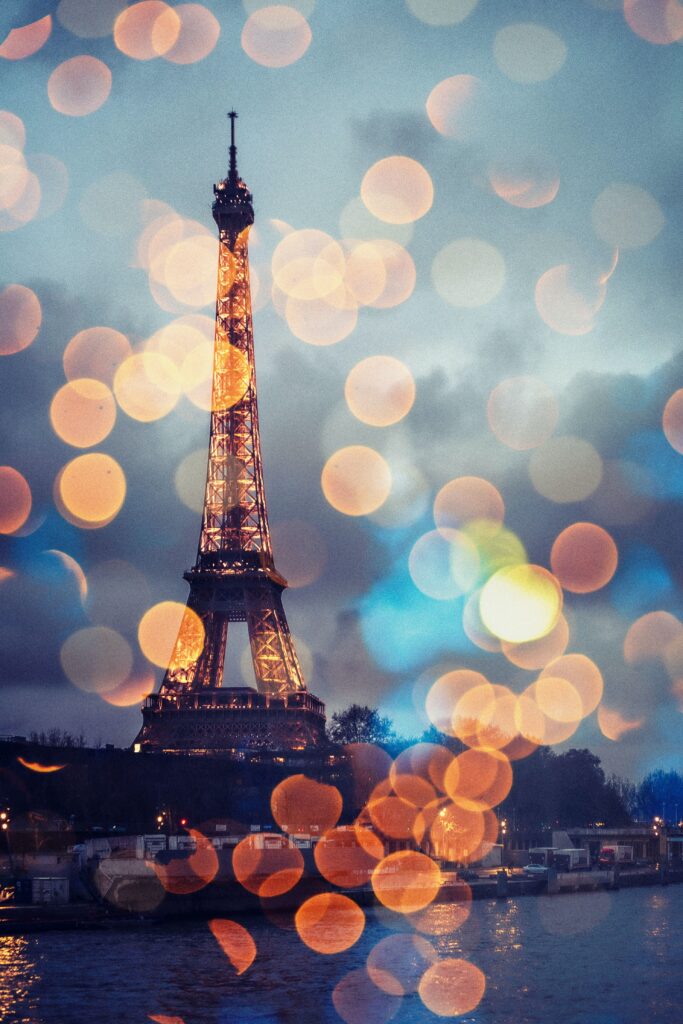 Loire Valley
This area is known as the Garden of France; it is a UNESCO World Heritage Site, containing some of the most beautiful fairytale castles, extraordinary Gardens, lush vineyards, and charming towns. Loire Valley Is famous for its extraordinary wines and delicious cuisine; it is also home to the Château de Saumur, which sits over Lakes the Loire river.
There are many walks in this area which are gloriously peaceful and relaxing. Being in the region will be like stepping back through time, there is so much to see and do for all the family. Why not rent a bike to go through the Loire Valley's quiet roads as you encounter the region's rich history, beautiful scenery, and culture.
France's considered to be a timeless land of spectacular beauty and grace, from the stoneyfields of Châteauneuf-du-Pape, To the D day landing beaches in Normandy, limestone caves and Small champagne region, you will discover that France has so much to offer and will exceed your expectations.
If you're staying in one of the centre parks, you can arrange a day trip to the Loire Valley to take in all beautiful sites, castles, museums, and restaurants. During your trip to you, you will soon discover there's always a new sensory experience to be found.
Getting to the Loire Valley is easy, you can take public transport to get there, but to chart your course and see many of the various sites, you are better to rent a car. This is by far the ideal place to experience your holiday in France and will be unforgettable for the whole family.
Northern France
The region is a truly underrated part of the country, full of charming cities, medieval towns, and glorious beaches. While visiting Northern France, you will soon discover that the people are very friendly and welcoming. You will find many local festivals, Including belfries, beer, art, and Beautiful natural coastlines.
Now let's Discover some of the most amazing things you can do while visiting Northern France.
If you're looking for history, then Northern France has a lot to offer from war monuments, cemeteries, nature walks, vineyards, castles, and more. It has a rich and diverse historical heritage, and the range of natural environments it has cannot be rivaled in other regions of France or worldwide.
The stunning Chateau d'Anet is situated close to the scenic town of Dreux, Chateau de Creully is an astonishing 11thand 12th-century castle that is located in the picturesque town of Creully, cathedral in northern France is a great sight to see, with its opulent decorations and carvings, this gothic cathedral should not be missed. Why not head down to to the D Day war memorial on Normandy beach To discover a history which stretches back to the 12th century,
Northern France is also very popular for golfer's and is home to many popular golf courses throughout the region.
When in Northern France, you must visit the Notre Dam de grace, originally built in 1064; this is a splendid Cathedral offering Gothic architecture. Why not head to the various war monuments at Dunkirk battlefields? Attracts thousands of visitors who pay tribute every year.
If you prefer to relax and take it easy, why not head down to one of the most glorious beaches at Merlimont? The spectacular beach lies in the small cozy town and miles away from the bustling cities. It is the ideal place to relax and take in the scenery.
north picardy
If you plan a holiday in France, why not stay in North Picardy and discover the many activities, including water sports activities at Ailette lake, near Laon. This peaceful resort is quiet and remote, and there's such a range of activities to suit children and adults.
North Picardy is also the perfect escape for couples who want a break from city life; why not take in one of the many sheltered areas to relax with an intimate dining experience, sampling the local cuisine and fine wines.
Hauts De France
It is situated in the Sologne region of France and is 20 miles from the Loire Valley. It is also easy to reach Paris from this location, which is 105 miles away. This tranquil village is the perfect retreat for families and is situated in a Pine forest surrounded by the Chateau of the Loire Valley.
This is the perfect town for exploring France's other areas while still remaining in a tranquil and peaceful environment far away from the hustle and bustle.
Park Bostalsee
Center Parcs Park Bostalsee Is situated in a remote and lush landscape. Offering outdoor pools, bowling, and mini-golf. You will also find an on-site restaurant and snack bar.
Park Bostalsee offers many activities, including hiking, cycling, and Watersports, as the lake BostalIs just 100m from the Park. This is the ideal place for a family or couple looking for fun adventures and complete relaxation.
Now that we have explored many parts of France and the Centre Parcs you can stay at, let us now look further afield to Belgium and explore other Centre Parcs in Europe and what they have to offer.
Treehills resort
This is a small-scale premium park in Belgium, surrounded by nature and off the Beaten Track. You can relax in the modern living spaces or take it easy on your private outdoor terrace with a large barbecue.
Complimentary water, tea and coffee, and a range of other drinks and snacks are available. This is the ideal place in Belgium to relax with family or friends.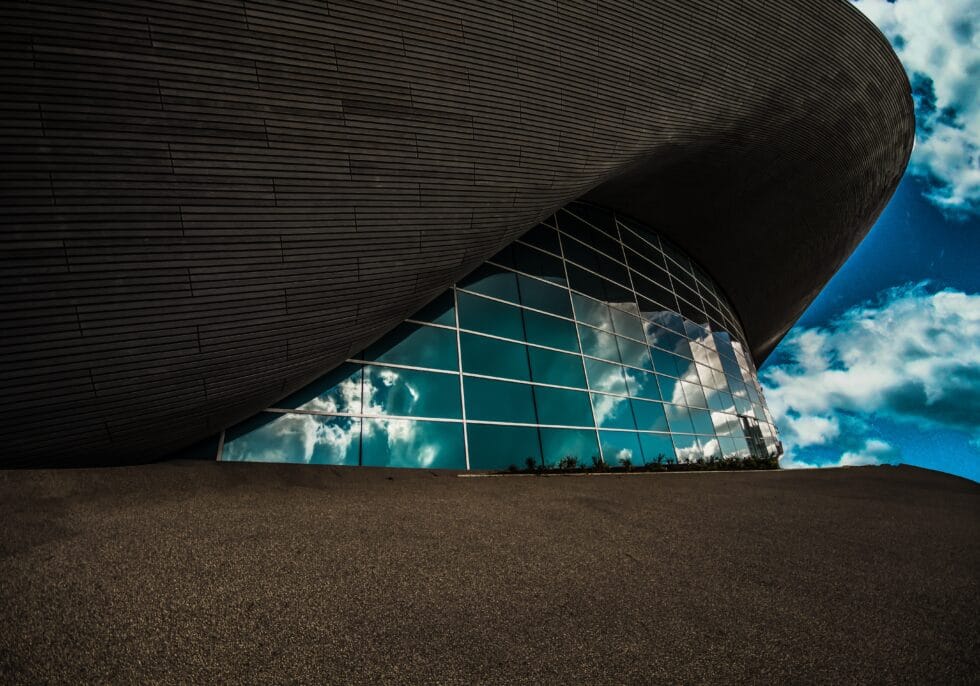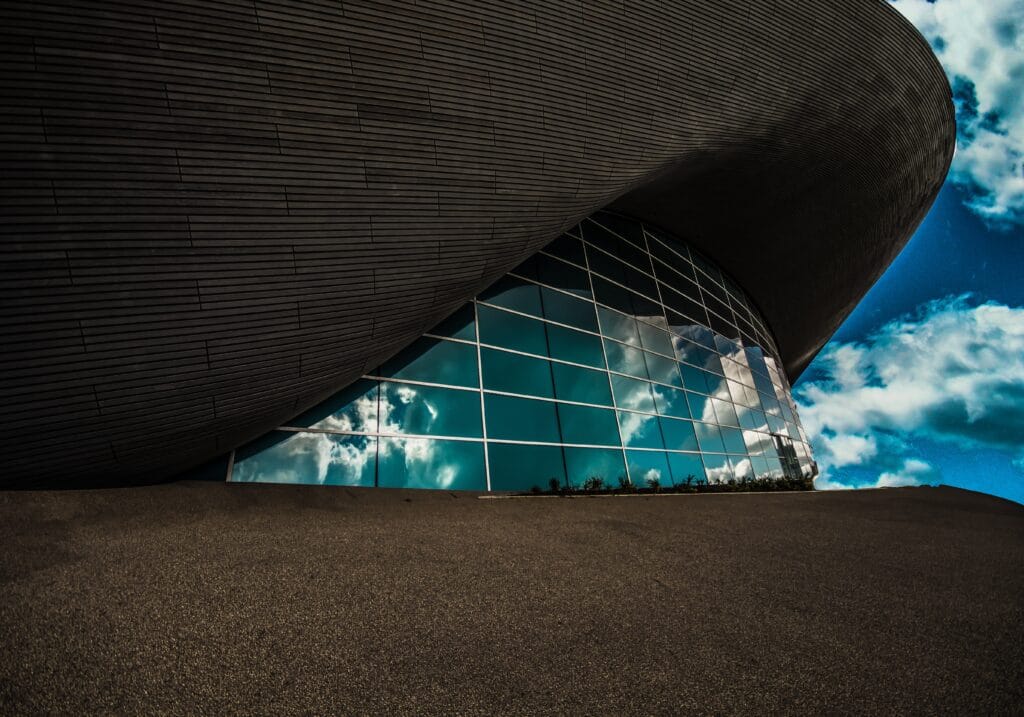 Parc Sandur
The property is located in Emmen, surrounded by unique countryside scenery and wildlife. At Parc Sandur, you will find restaurants, snack bars, and bars; it also features an indoor pool, private terraces, and more.
If you enjoy golf, you are right next to the golf course and 7 minutes to the Vincent van Gogh Huis. This is the ideal location to do some sightseeing and to take some relaxation with family and friends.
Parc Sandur prides itself on offering its guests a list of active experiences outdoors; It is also the perfect location for challenging team-building activities. A stay at Parc Sandur will leave you feeling refreshed and revitalized.
Centre Parcs In Europe
Center Parcs De Vossemeren
This Park is situated in Belgium Limburg And has just one hour away from Brussels, Parcs De Vossemeren prides itself on being the perfect family destination and offers many water sports activities and outdoor pursuits.
Parcs De Vossemeren has an extensive spa deep nature service offering a range of beauty treatments and relaxation, or if you prefer, you can spend your time on the beach. It also has an aqua Mundo, a tropical swimming centre, swimming paradises, water slides, jacuzzis, and more.
You can enjoy a range of outdoor activities such as hiking, scuba diving, and fishing. Or if you prefer to take a walk on one of the nature trails taking in the beautiful surroundings. At Center Parcs De Vossemeren, you can enjoy the scenic countryside or rent a bike to explore its surroundings.
Getting to this Park is easy and will take you approximately 32 minutes by taxi from Eindhoven Airport to Vakantiepark Center Parcs De Vossemeren. There are also various car rental services located in the airport if you want to explore while you're here.
Center Parcs De VossemerenHas over 333 hotels available, and it's Park ranging from budget comfort cottage to VIP luxury. This is the perfect retreat for escaping to the great outdoors and getting in touch with nature and the lush landscapes.
West Flanders
While you're staying in Belgium, you must see The De Haan, which is a beach resort. It is situated on the Belgian sea coast. It is also known for being one of the 50 most beautiful places in West Flanders; it is also known for its agriculture. Situated on the north sea coast and surrounded by a scenic landscape.
The north sea coast of Belgium is a very popular destination. It is the only province that has borders both in France and the Netherlands, making it the ideal place to do some sightseeing in two different countries.
When you are in West Flanders, you must visit West Flanders Brewing CoThey offer a range of beers on tap and style blending foods, where craft and passion come together. You will get the opportunity to sample many of their beers and culinary Delights.
If it's relaxation you're after then head to Knokke-Heist Beach Resort which is a town of 33000 inhabitants, and boasting one of the most spectacular beaches for you and your family to relax in, there is no wonder west Flanders is a popular holiday destination for those who seek a tranquil escape.
We will now explore Germany for Centre Parcs As this is another very popular destination for people worldwide, which has so much to do and see for every kind of visitor.
Bispinger Heide
Located in Bispinger Heide in Germany And is 4.3 km from the car circuit Ralf Schumacher. It is well known for its family-friendly environment surrounded by great restaurants and attractions, which make Center Parcs – Bispinger Heide It is easy for families to enjoy the best of Bispingen.
It also shares the same design with Les Bois Francs in France, as they both have the same Village Plaza design.
Whether you're traveling on business or pleasure, Bispinger Heide will give you the experience to remember; with its many activities and amenities, you will not be left for things to do.
Free parking is also available to all guests, and the parts facilities include, restaurants outdoor swimming pool, and bar.
There are also 339 hotels available by Centre Parcs Bispinger Heide.
Park Nordseeküste
Is located on a unique location on the Wadden sea Park Nordseeküste, it is the perfect place for families, couples or business which makes your stay relaxing and enjoyable.
While staying here, Center Parcs Park Nordseeküste can enjoy the pool and lounge located on-site and enjoy the Aqua Mundo in the Park, which features different slides, indoor and outdoor pools, and more.
It boasts its own Business Centre for unforgettable seminars or events. A stay here will give you the best of Tossens on your doorstep. You can truly relax and unwind here while surrounded by its lush green forests. Park Nordseeküste Is the ideal location for families for couples and even caters to business travelers as well.
Luneburger Heide
It is located and the Luneburger Heide, Which is Hannover's province and is intersected by two Railways, which are Harburg-Hanover and BremenStendal.
The 4-star Center Parcs Bispingen Luneburger, as with all centre parcs, you would expect the same range of outdoor activities, restaurants, and bars. It also has an aqua park, supermarkets, a lazy river, and a bowling alley.
This is the perfect location to explore other parts of Germany while still being in a luxurious remote location. It is ideal for family travel or a romantic getaway.
Park Allgäu
Situated and the Beautiful foothills of the Alps Park Allgäu, and is surrounded by Woodlands and Meadows, which is easily accessible from Zurich in Switzerland, offering some of the best outdoor activities, this tranquil location is suitable for the ideal family vacation.
It spans 184, and a total of more than 1 million overnight stays are expected, and it's Park holiday homes yearly. The German sustainable building Council awarded it to provide its stainable concept Park Allgäu And received its gold certificate.
While staying at the Park Allgäu, you can expect various outdoor activities such as skiing or hiking and provides easy access to the alpine mountains of Southern Germany.
Getting to the Park Allgäu is quite easy, as there are regular trains from Zurich to Center Parcs Park Allgäu And the journey will take roughly 5 hours and 20 minutes and will cost between £60 to £110, or if you prefer to explore. When you visit then, it would be ideal for you to rent a car.
Over 350 hotels are available in Center Parcs Park Allgäu, ranging from budget accommodation to 5-star luxury hotels. This is the ideal escape for families or couples.
Park Zandvoort
This Park is situated among dunes On the beach and close to Amsterdam and Haarlem. Park Zandvoort Is a place to relax or enjoy various Watersports.
Apart from the great beach life that Zandvoort is known for, you can also find a car racing circuit called Circuit Park Zandvoort.
During your stay At Park Zandvoort, you will find various accommodations ranging from Comfort or premium cottages, two VIP cottages, and a 4-star hotel with 118 rooms, which all boast sea views.
This is an ideal place to sit back and relax with family or friends; it also offers something for everyone, whether you are an adventurer or just want to take it easy and enjoy the scenery.
Park Hochsauerland
Located amongst forests and gentle hills crossed by valleys and glistening rivers, this is undeniably the most beautiful location in Germany is Park Hochsauerland. This family friendly centre park delivers the best of Medebach on your doorstep.
The whole family can enjoy relaxing rooms, which offer refrigerators and kitchenettes, ensuring that you stay connected offering free Wi-Fi. Guests are also offered a free breakfast, shops, and outdoor activities.
While staying in Park Hochsauerland, Why not indulge in their Spa, which offers various beauty treatments and relaxing therapies. You will also find a large water park with slides, jacuzzis, tropical swimming pool, and more.
Center Parcs Het Heijderbos
It is situated in the most beautiful forests of Limburg and near Nijmegen and the Limburg Meuse Valley, making this the perfect location to explore the surrounding towns and cities while situated in the woodlands and Lakes. This is the ideal location for a short break or longer stay where families and friends.
Center Parcs Het Heijderbos Offers a variety of accommodations ranging from Comfort cottages to luxurious VIP cottages, 18 jungle Cabanas, and 37 hotel apartments. It also has it's very own full-service spa offering her a range of complementary therapies and beauty treatments.
You will not be lost for things to do at Het Heijderbos, where experienced swimmers can learn to dive or just slide down the water slides at the Aqua Mundo. If you want your children to be entertained, they can be whisked off on a nature Safari on their miniature jeeps dressed in Safari helmets to spot the local wildlife. They also have tennis and squash facilities and so much more to keep you entertained.
While staying at Center Parcs Het Heijderbos, you are sure to discover the various wildlife in the most peaceful location, giving you memories to treasure forever for all the family.
Center Parcs Het Meerdal
Situated beside a lake and the middle of nature and Limburg, you will find Center Parcs Het Meerdal. This Park is conveniently located near Nijmegen and Venlo's picturesque cities, giving you plenty of opportunities to explore the area.
Center Parcs Het Meerdal gives you many accommodation options, from comfort cottages to luxury VIP cottages. They also offer the new generation child cottages, which is a child's dream come true.
Het MeerdalOffers various indoor and outdoor activities for the whole family to enjoy from sports facilities, numerous restaurants, cafes, and bars. Let's not forget about Park Toverland For adventure Seekers, which is also nearby.
Center Parcs Het Meerdal Does offer families the perfect escape and to really get in touch with nature or seek out new adventurous activities together.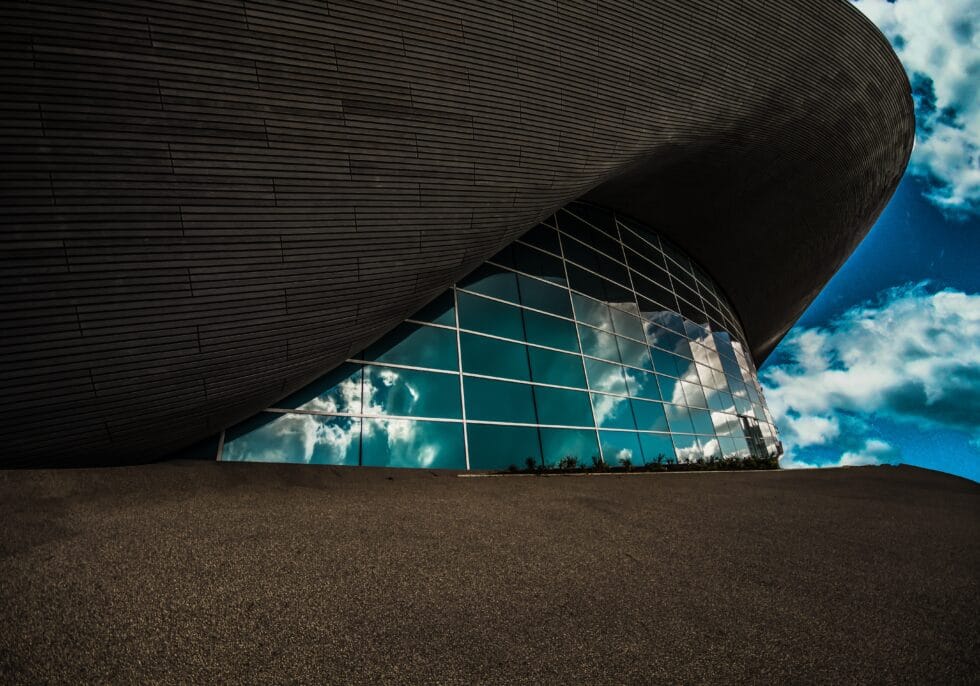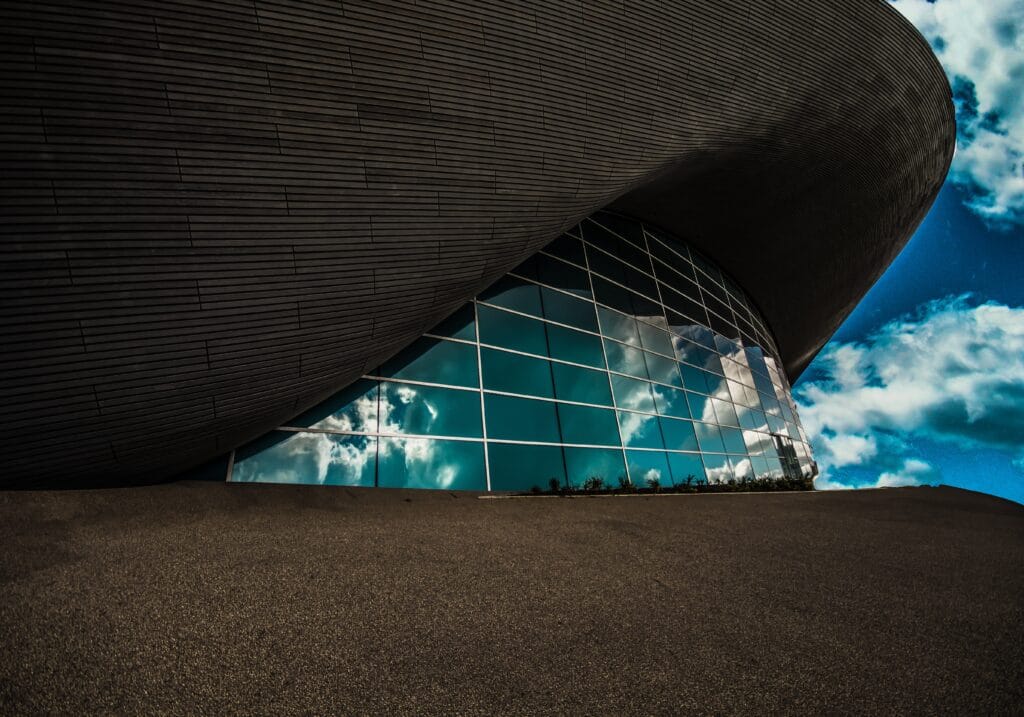 Center Parcs De Kempervennen
The centre park is located in Westerhoven and 17 km from Eindhoven, making it the perfect destination to explore the surrounding areas while relaxing in a remote location surrounded by nature and lush forests.
Center Parcs De Kempervennen offers various accommodation options from Comfort cottages to VIP cottages and even unique houseboats.
This Centre Parc has over 100 activities on offer, including a snow dome, you can have ski or snowboarding lessons. It also has an aqua Mundo with tropical swimming pools, water slides, and more.
Center Parcs De Kempervennen contains three restaurants and many cafes and supermarkets that are open 7-days a week.
Getting to De Kempervennen is easy as it is very close to Eindhoven Airport And Kempervennen. If you're traveling by car, you will go to the Netherlands from Calais directly to Kempervennen, which will take approximately 2 hours.
You can also take the train from London Kings Cross directly to Center Parcs De Kempervennen Eindhoven, which will take about 6 hours and a half. The journey will cost approximately £120 to £350.
If you're traveling on a budget, another option is to take the bus directly from London, which will take about 13 hours 10 minutes and cost you approximately £29 to £50.
Center Parcs De KempervennenI'll give you and your family a chance to connect with nature in a remote and Scenic location, giving you memories to last a lifetime.
De Huttenheugte
This centre parc prides itself on being family friendly, situated in the lush surroundings of Dalen.
While staying in De Huttenheugte, you will discover that it is much fun to have at De Huttenheugte's high adventure course; you can also take a raft out to adventure Island, also a mysterious place featuring mini-golf and a children's farm.
The cottages feature a furnished private terrace with living rooms and kitchenettes, and if you venture next door, you will find an amazing amusement park called Plopsa, which will offer you and your family all sorts of exciting adventures.
De Huttenheugte is ideal for children and adults alike to discover nature and excitement and a breathtaking environment.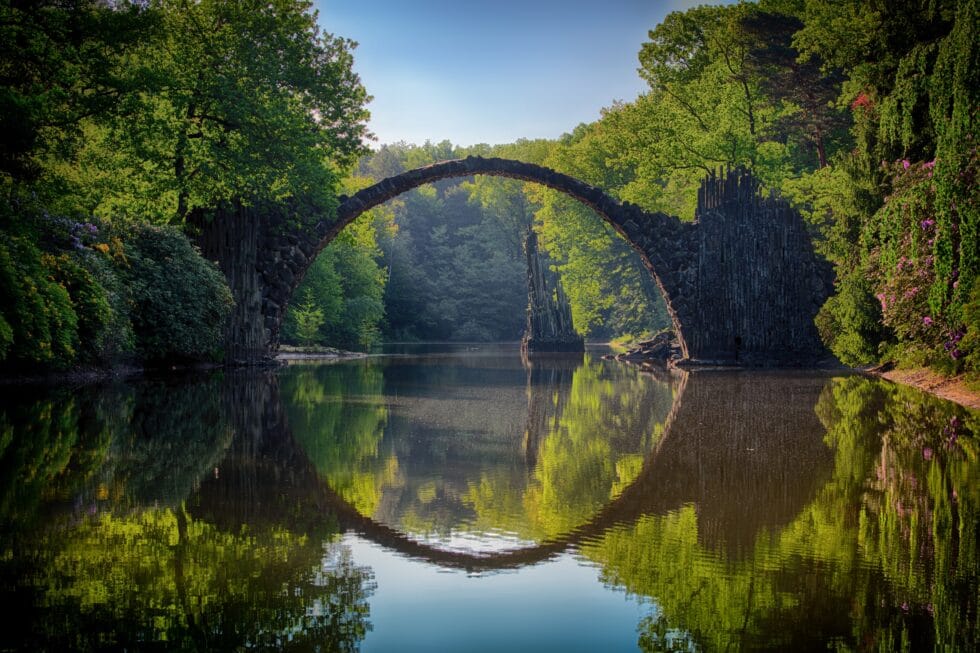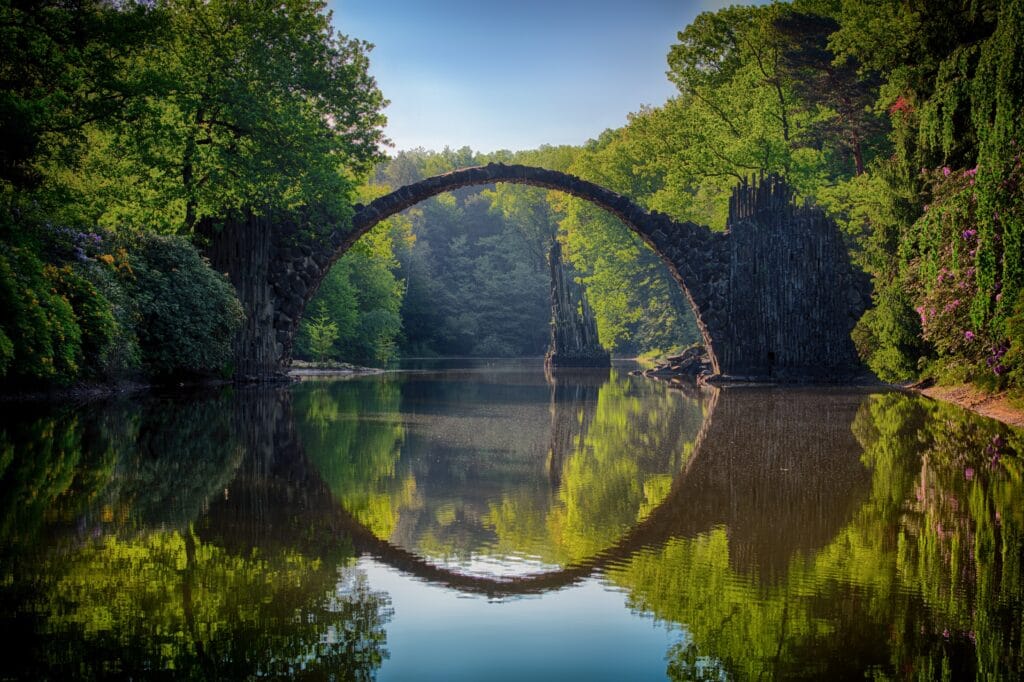 Landal Greenparks
Now let us look at the two companies that currently manage most of the parks that can be found all over Europe. These two companies are Centre Parcs and Landal Greenparks. These parks provide affordability with their exclusive chosen venues, which has resulted in strong Media which positions them for your travel options. Landal Greenparks has also won awards for their environmental initiatives all over Europe.
Landal Greenparks is a European network that offers holiday villages with locations in the Netherlands, Czech Republic, Austria-Hungary, Switzerland, Germany, Denmark, Belgium, and England.
When you stay in Landal Greenparks you can expect the same quality as you would expect from other parks, offering many outdoor activities, budget accommodation, VIP lodges, and more. They also have great accommodation and remote places, which is great for exploring the surrounding areas. Landal greenparks and Centre Parcs are great for families or friends who want some tranquility away from their modern lives; they give you a chance to connect with nature and appreciate the spectacular scenery. As we have looked through the various Centre Parcs in Europe and what they have to offer, you will agree. After staying in one of these holiday cottages, you will feel refreshed and relaxed.
Travel Guide
Are Disney tickets more affordable online or at the gate?
There are benefits to purchasing your tickets online ahead of time. The other major benefit to buying tickets online is that you'll save $20 per ticket when you purchase 3 days or longer tickets over the gate's cost!
How far is Disney Paris from the centre?
Disneyland Paris, or Euro Disney, is about 20 miles east of the centre of Paris. The most convenient way to travel between Disneyland Paris and the city centre is on the suburban commuter trains called the Regional Express Network.
When are the best months to visit Disneyland Paris?
January and March are considered the best months to visit Disneyland Paris, if you want to avoid crowds. However, crowds are not a major concern as other aspects of your visit, such as available attractions you would like to see. September is also particularly light with crowds.
How do I book a day pass to Centre Parcs?
You must already have a holiday booked; then, you can go to the Centre Parcs website using your email and password and pre-book your Full Day Passes for extra visitors. Each Full Day Pass is valid for 1 Day, from 10 am until Midnight. It advises to pre-book as spaces can be limited.
How much is a day pass at Centre Parcs?
You can pay to be day visitors of friends/family visiting the centre parcs. The weekend prices for Centre Parcs day passes are adults £35, and children £25.
What's included in Centre Parcs?
There's a lot that is included in your Centre Parcs break. All accommodation features the essentials you might need, such as pots and plates, glasses and cutlery, as well as bedding and towels.
Does Centre Parcs get cheaper last minute?
Centre Parcs rarely offers discount codes. However, it does offer special deals – prices come down within approximately eight weeks of travel. The most affordable break we can find last-minute is £379 for a three-night weekend break in a basic studio apartment.
Planning a trip to Europe let cheapo airlines take care low-cost flights. Discover more cool places to travel on our website, like warm places to visit in march, listing the top hot spots for March.