Summer is on the way, and you might be wondering where to holiday in April for the sun?  So, where is hot in April? Discover the top 13 best places to go in April for that sunshine feeling.  This complete travel guide will list the April hot spots globally for some much-needed sun holidays. 
13 Best Places To Go In April
April starts the tourist season, with travelers flocking to get some much-needed sunshine and relaxation. As resorts begin to open up in the Mediterranean, temperatures are a pleasant 22-24 degrees.
April is also a prime month to visit the United Arab Emirates, with temperatures reaching pleasant 33 degrees. Right after Easter, you will find great value deals in the Caribbean, reaching a manageable 30 degrees.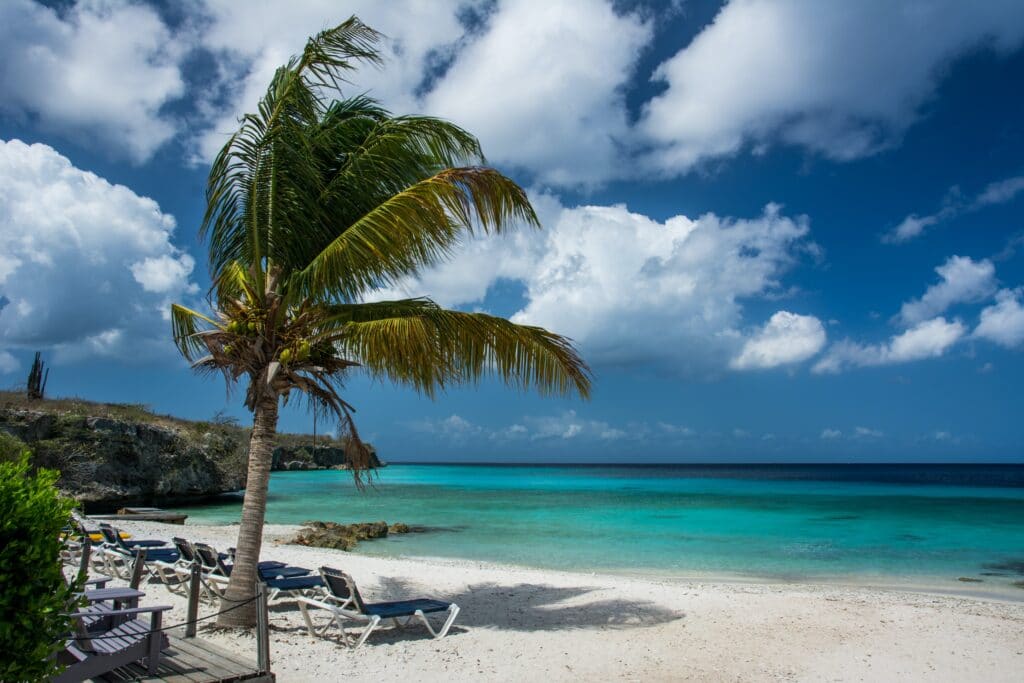 Where To Holiday In April For Sun?
Planning a holiday in April has many advantages, where you can find many low-cost deals, making it the perfect time for a Mediterranean getaway or family adventure. The weather conditions in the Mediterranean are glorious, with warm, bright sunshine.
Undoubtfully, April travel brings you the best of both worlds, with deals on short-haul flights to Europe, spring skiing for you to escape to the Alpes and enjoy the rest of the ski season. There are also numerous city breaks to escape to, traveling by train to join the eco-friendly club. April is also the ideal time to tick off the very long bucket list you have, giving you budget opportunities to some of the world's most remote and idyllic locations including, from South America to Africa.
No matter what kind of escape you are looking for, there is something to suit everyone. To inspire you, we included some of the 13 top spots for you to visit in April for that summer feeling.
1. MALTA AND GOZO
Suppose you are looking for a sunny warm destination, filled with historical sightseeing opportunities. Malta is easy to get to from the U.K, with flights leaving regularly and taking 3 hours.
It has a fantastic climate in April, with temperatures being a comfortable 22 degrees. Gozo is the sister island and can be reached by taking the ferry from Malta. Gozo is the perfect choice if you are looking for somewhere off the beaten track; because of its remoteness, it does not have an airport, making it the quieter destination of choice. You may also want to explore some of the Greek islands, like Crete, by flying into Heraklion and Chania, snapping up an affordable flight, along with a picturesque villa escape.
Temperature In April: 22 Degrees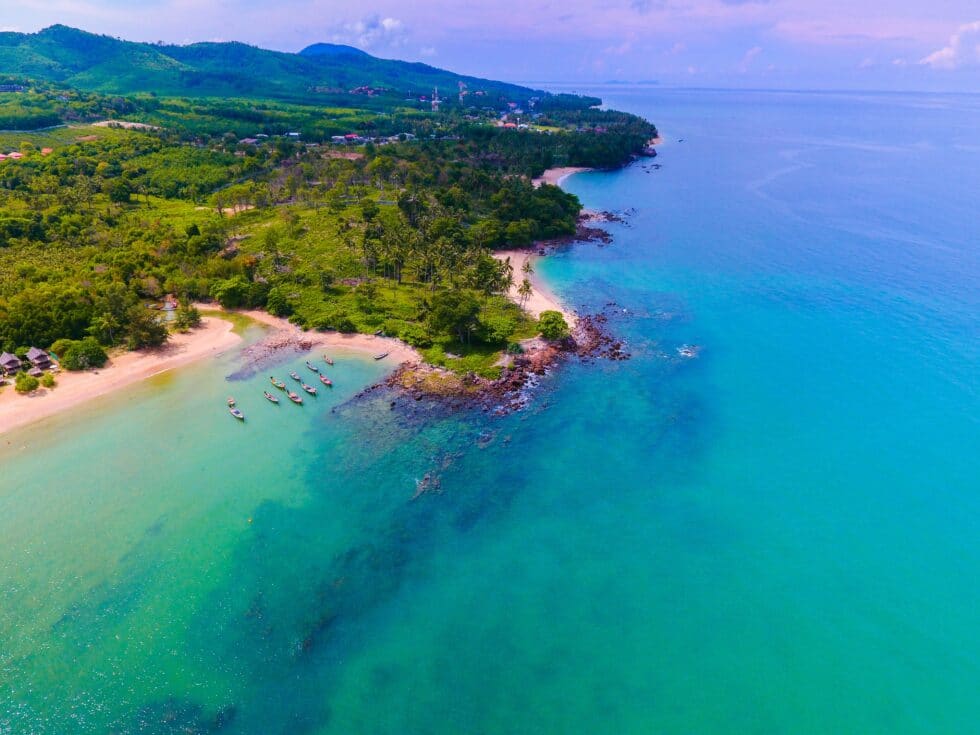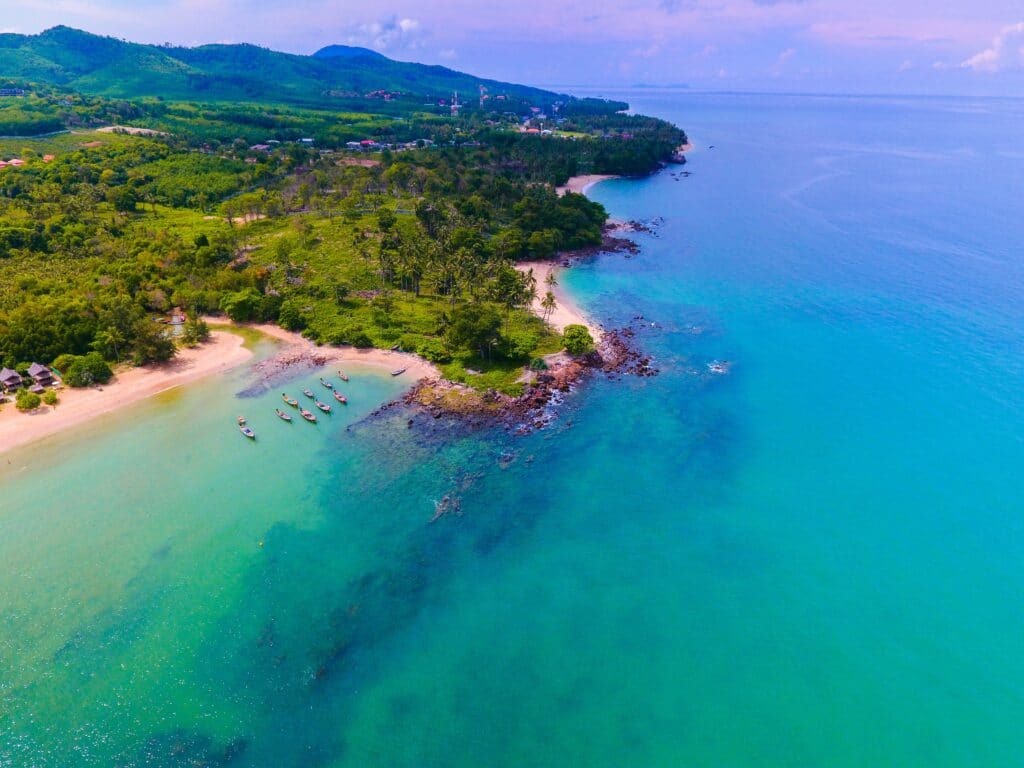 2. THAILAND
If you visit during Thai New Year, you will witness a good-natured water fight, where locals and tourists soak each other on the streets. Another place you can get involved in this soggy activity is in Koh Samui. Indeed, Thailand was primarily a backpacker's paradise, but it has grown up a lot since then.
It is now a world away from lethal cocktail buckets and beach huts, attracting a varied range of travelers and age groups, seeking a remote and idyllic escape from the norm. Kamalaya is a wellness retreat mainly staffed by monks or a visit to the four seasons with fantastic infinity pools, where you might prefer a more relaxing soak. If you are flying from the U.K, the journey will take 11 hours and 30 minutes.
Top Tip: Thai staff working mainly in the tourist areas like Koh Samui often experience a high cost of living, so whenever possible, leave them a generous tip as often as possible.
Temperature In April: 30 Degrees
3. CANARY ISLANDS, LANZAROTE
A visit to Lanzarote in the Canary Islands will only take 4 hours from the U.K. Lanzarote has dry weather all year round, but if you are traveling in April, any chance of rain has passed by then, your much-needed retreat for sunshine days is not so far from home. You can choose from the secluded coves of Papagayo to the long stretches of sand in Puerto del Carmen or the surfing beaches in Famara. The island has numerous beaches perfect for all sporting activities and is popular for diving, windsurfing, or hiking. You can explore the geological landscapes with the wide range of excursions on offer. Explore the many bars and restaurants in the main resorts, with many having trendy marinas and harbors. Lanzarote is perfect for island hopping, offering various boat trips to islands like Fuerteventura for a selection of upmarket restaurants and boutiques.
Temperature in April: 25 Degrees
4. SRI LANKA
In the Indian Ocean, you will find much-needed April sunshine. Sri Lanka has low levels of rainfall, with average temperatures reaching 32 degrees.
Sri Lanka temperatures are made for the perfect holiday escape. On either side of the south and west coasts, you will find idyllic beaches filled with sunshine. Sri Lanka is diverse and offers relaxing beach retreats along with exploring historical landmarks or landscapes. In Sri Lanka, it can reach temperatures in the mid-'30s; it is best to get up early to view famous landmarks like Sigiriya Rock. Or if you prefer to visit the UNESCO World Heritage Site, or the Minneriya National Park, visit the elephants. If you seek refuge from the heat, you can go to the highlands, cooler temperatures and sample some of the tea.
Temperature in April: 32 Degrees
5. SEVILLE
Seville is Spain's top city and a top tourist destination, close to the Costa De La Luz; temperatures can soar in August, but if you go in April, the temperatures are great.
Seville is the ideal destination to plan a quick getaway, with flights from the U.K taking 2 hours and 45 minutes. It is the home of Flamenco and tapas, popular historical sites, traditional bars, and restaurants. If you are traveling in the lead up to Easter, you will see the colorful street celebrations in Semana Santa.
Temperature In April: 25 Degrees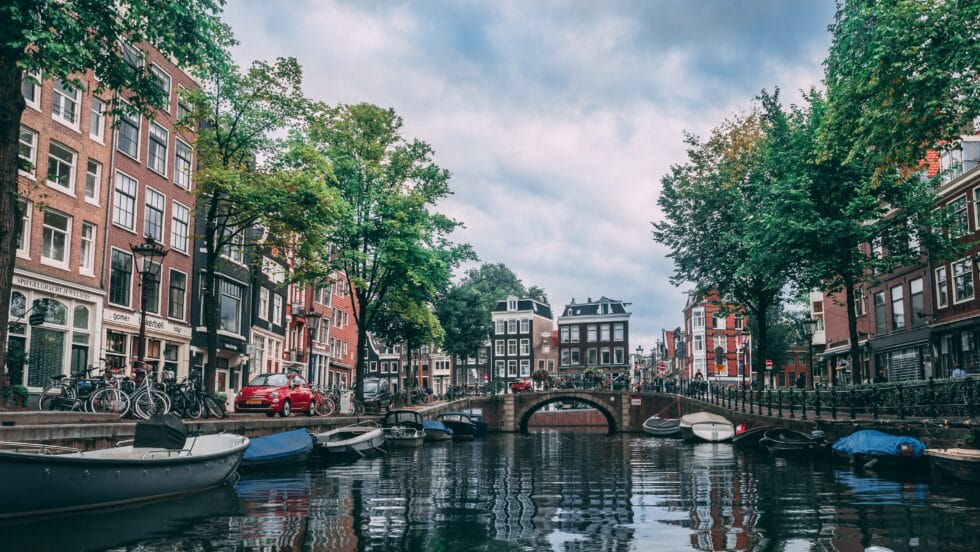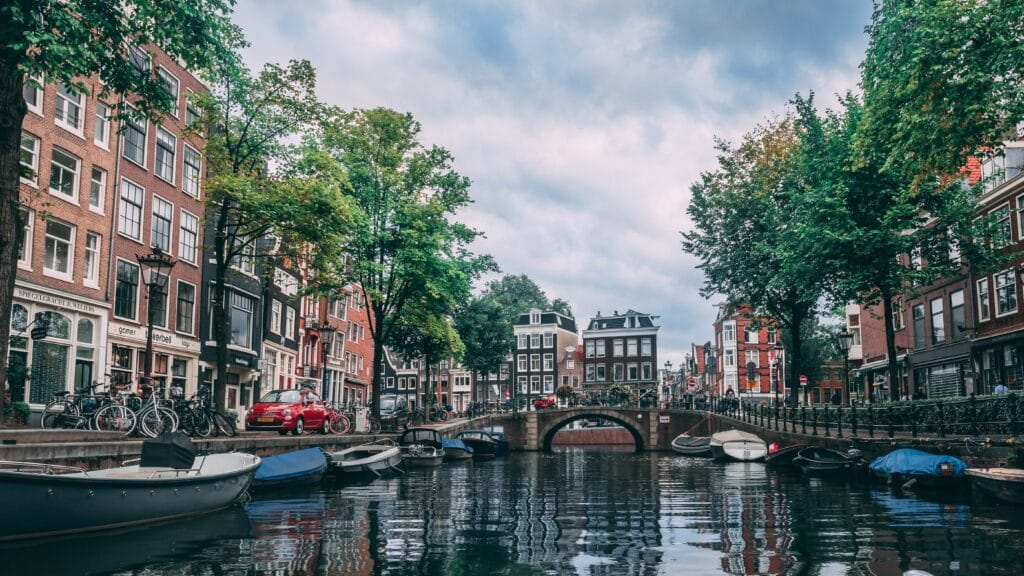 6. AMSTERDAM, THE NETHERLANDS
April is the ideal time to visit Amsterdam; on April 27, the city turns orange to mark the king's day, bringing an army of partygoers to the streets, and boats in the canals.
In April, you will see the most spectacular tulips blooming all around the city, making a 30-minute drive to Keukenhof; it is worth it to see one of the most extensive flower gardens, where you can view some of the most spectacular plant life. Amsterdam has some of the most fabulous quirky hotels like Soho House, where visitors flock to relax, drink and eat in its canal surroundings.
Amsterdam is closer than you think, with journeys from the U.K taking 1 hour and 15 minutes, perfect for a surprise trip or last-minute getaway. If you prefer you can take the Eurostar from London St Pancras, taking 4 hours to transport you to the canal side of Amsterdam.
Temperature In April: 11 Degrees
7. EGYPT
During the summer months, Egypt can have the most unbearable temperatures, and it's hot all year round. If you are traveling in April to destinations like Sharm el Sheikh, Luxor, or Hurghada, the weather is cooler. Sharm el sheik is a Fabolous diving destination. Hurghada is a family-friendly beach resort. You will find various activities to keep you occupied throughout Egypt; it also offers terrific dining experiences, sightseeing opportunities, and entertainment venues. Luxor provides some of the most impressive landmarks to visit along the River Nile, like the Valley of kings or Karnak Temples. A spectacular way to see the sunset is to take a cruise right along the River Nile to get some fabulous pictures of your adventure.
Temperature In April: 30 Degrees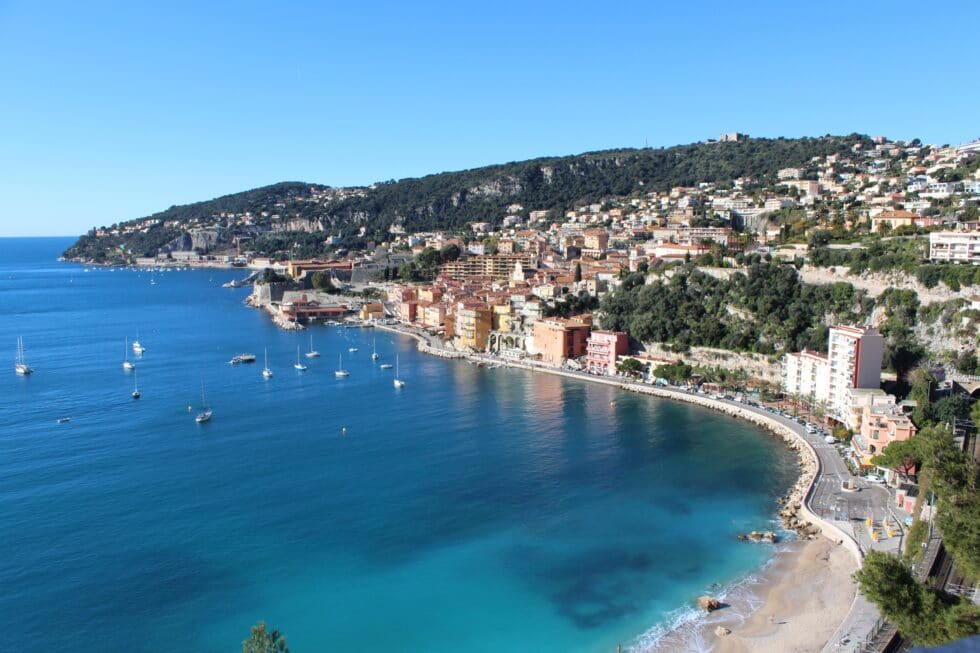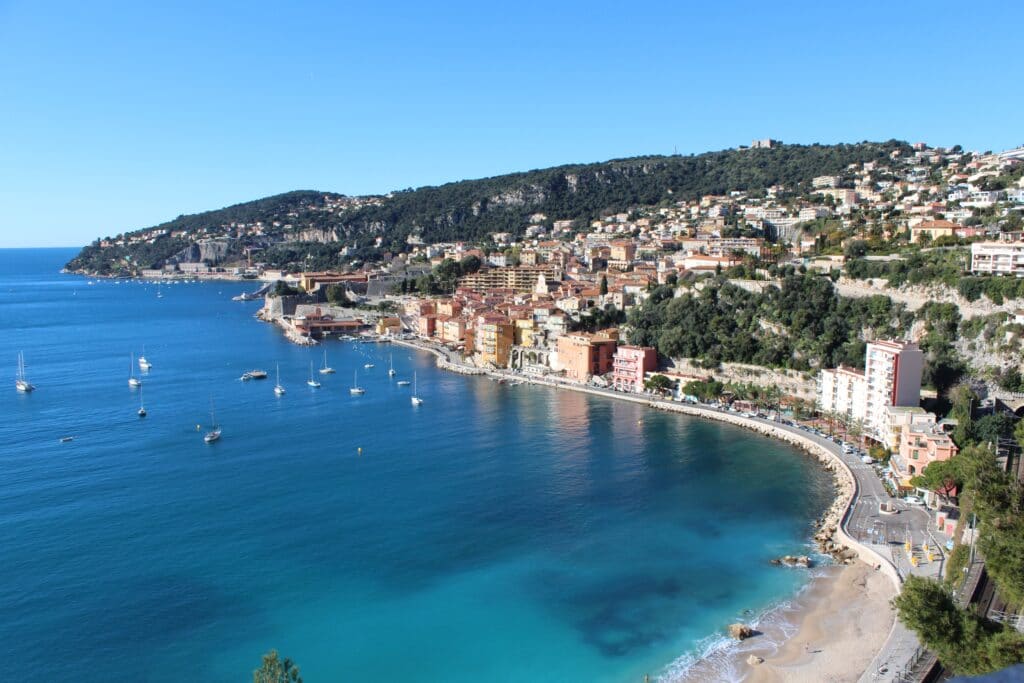 8. USA
The USA is a fantastic destination all year round, but April is the best month for a visit. Florida has temperatures of 20 degrees, making it perfect for a family getaway. If you are visiting Orlando, you can enjoy fewer crowds when visiting attractions like Disney World. In Miami, you will find partially deserted beaches compared to the summer months.
During the evening, temperatures stay pleasant, allowing you to dine alfresco. If your visiting New York in April, the city comes alive with spring arriving in the city, café tables scattered on the pavements, central park starting to bloom or admire the spectacular skyline from the Empire State Building. It also provides some fabulous shopping establishments lined down Fifth Avenue.
Temperature In April: 20 Degrees
9. SARDINIA
If you seek a quiet escape to visit in April, head to this Italian Island. Italians generally take their holidays during August, leaving it deserted in April. The weather is ideal, and you will want to rent a car because the island is great for exploring. If you are traveling for a short escape from the U.K, the flight will take 2 hours and 40 minutes.
Temperature In April: 21 Degrees
10. NAPLES, ITALY
The Charming city of Naples is an under-visited southern city, only 2 hours and 40 minutes flight from the U.K. It is not as touristy like some of its surrounding cities like Venice, Florence, or Rome. Naples is the real Italy, with scattered 18th-century buildings along the cobbled streets, family workshops, pizzerias on every corner, and historical museums. You can see the people go by on its seafront promenade, enjoying a less crowded atmosphere and pleasant temperatures before the scorching summer sets in. You can catch the train from London to Paris or catch the high-speed train to Milan and have a well-deserved short break before heading to Naples.
Temperature In April: 18 Degrees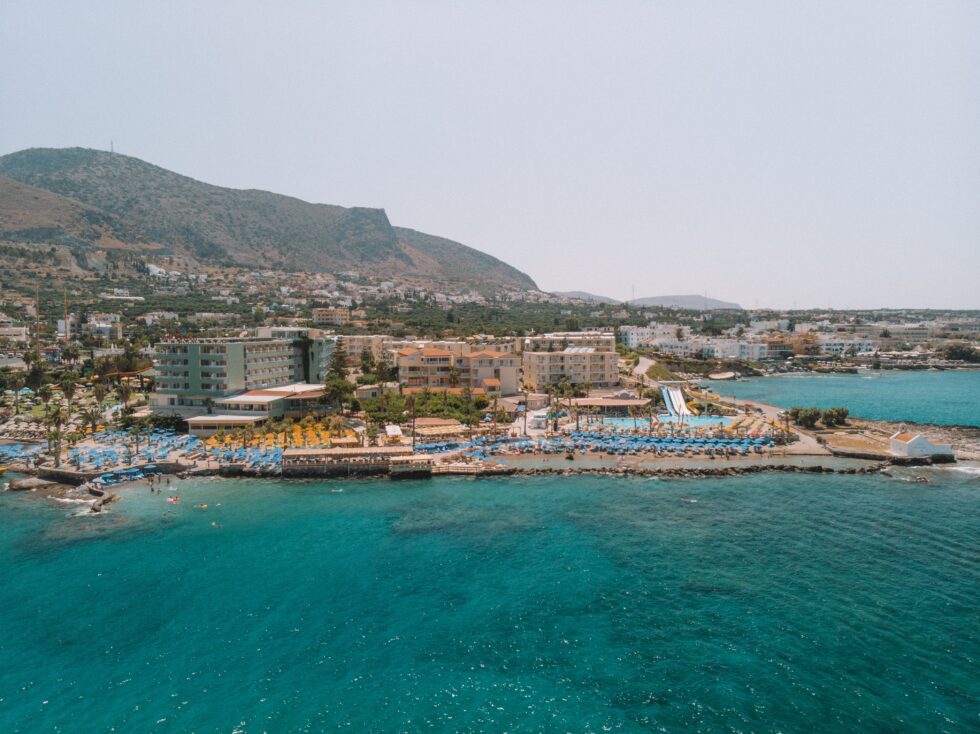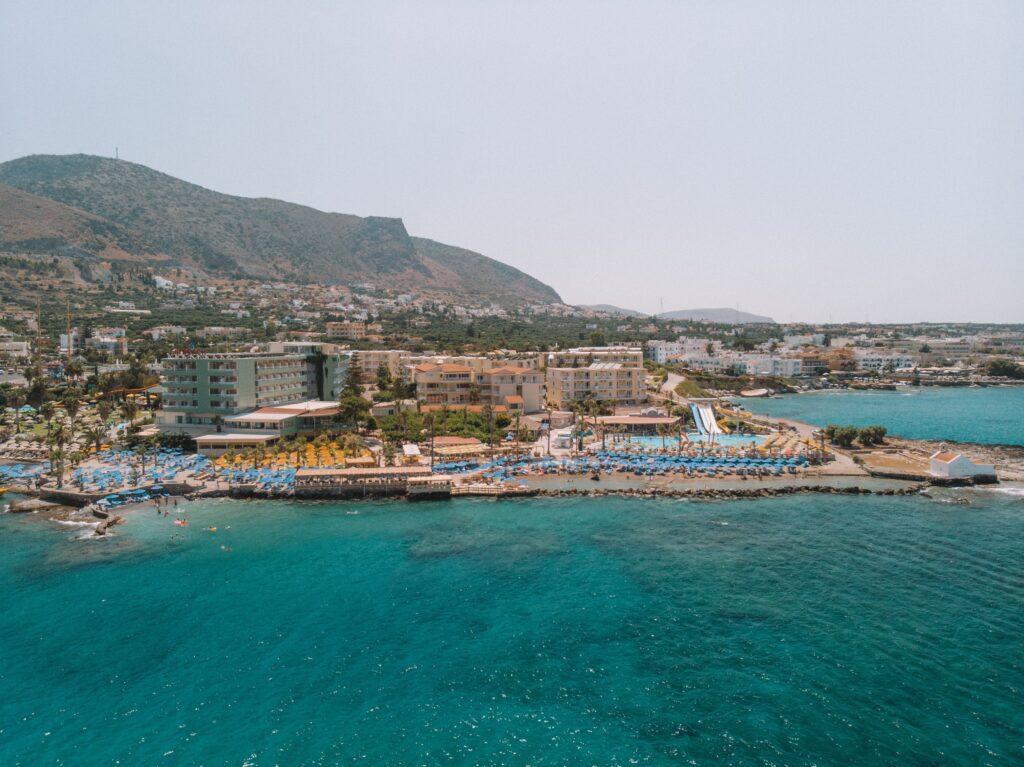 11. NORTHERN CYPRUS
In April, a trip to Northern Cyprus is the perfect time to see the unspoiled countryside in full bloom, enjoying the pleasant temperatures before the scorching summer weather arrives. Kyrenia and Famagusta are excellent beach resorts, boasting some incredible hotels, catering to all budgets and ages. Kyrenia boasts an amazing marina and harbor area, containing excellent bars and restaurants dotted along the waterfront; tucked behind is the popular shopping area. Many historical sights surround the resorts, like castles, mosques, and ancient ruins.
There are miles of beaches throughout the resorts, which are deserted in April. In Northern Cyprus, you will have the opportunity to explore the surrounding villages, go on one of the energetic hiking trails, bird watching, or scuba diving.
Temperature in April: 22 Degrees
12. INDONESIA
If you are planning an adventure to the far east in April, look into Indonesia, boasting 32 degrees, dropping to 23 degrees at night. Bali is the most popular hot holiday attraction, remaining an unspoiled beach destination with tranquil waters and long sandy beaches, and volcanic landscapes. Seminyak is a livelier resort in the south, boasting beachfront bars, fine restaurants, and boutiques. For a more traditional experience, look into Ubud. The peaceful escape in the heart of Bali, relaxing in the tranquil temples, visiting coffee plantations, or pamper yourself with a relaxing massage. If you have time, it's worth visiting the Gili Islands, only a short boat trip from Bali if you want to visit Indonesia it's nearer than you think, only taking 6 hours flight from the U.K.
Temperature In April: 33 Degrees
13. THE GAMBIA
It's closer than you think, just taking 6 hours from the U.K to visit the west coast of Africa, discovering the friendliest English-speaking people, vast sandy beaches, exciting excursions, and wildlife. In April, the temperatures are incredible at 33 Degrees, making it the perfect beach retreat. When you are on the resorts, you will find that they are affordable, but food, drink, and travel can be expensive. You might want to consider the Cape Verde islands between African and brazil, and a 6-hour direct flight from the U.K too.
Temperature In April: 33 Degrees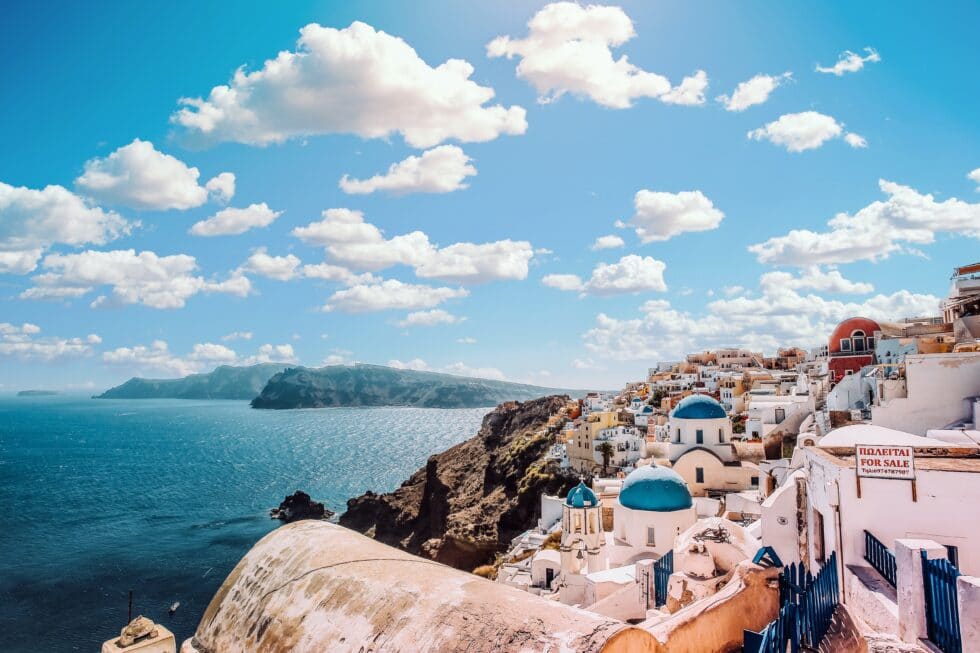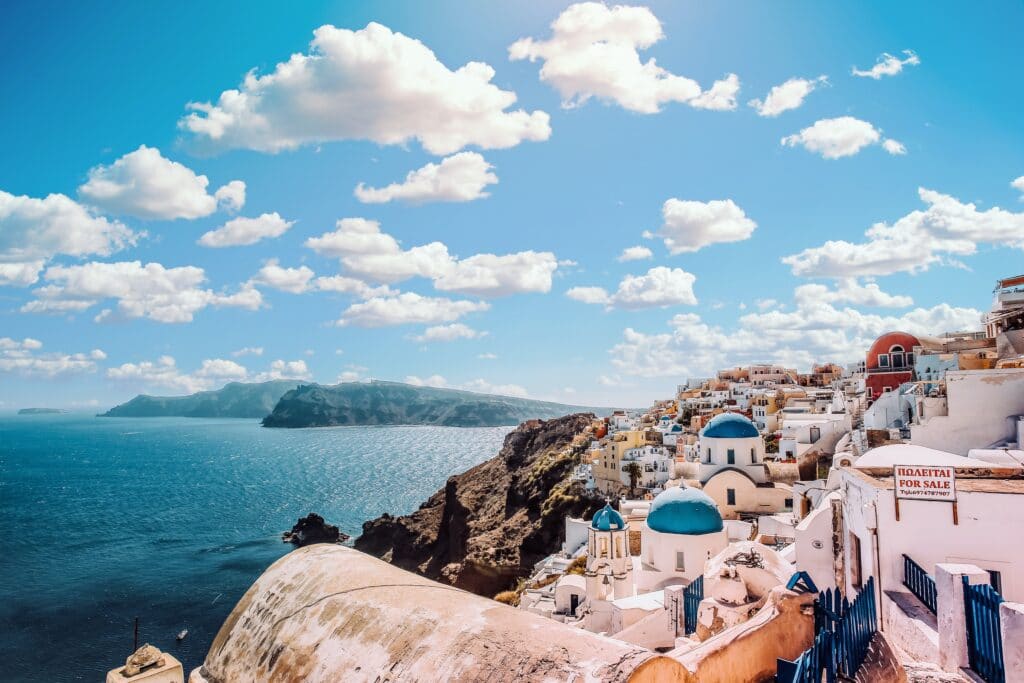 conclusion
After the long winter months, we start to plan to escape to an exotic destination. We ask ourselves, where is hot in April for some summer sun? During April, the temperatures in Asia rise, making it the ideal escape to a diverse continent. Europe provides ideal temperatures and ideal journey times, making it a hot spot for family travel. During April, you will find more affordable transport costs and accommodation, so getting to that idyllic remote beach becomes more attainable, beating the crowds and scorching summer weather, allowing you to relax and unwind in your secluded tropical oasis.
April is undoubtedly one of the less costly months for travel, for much-needed springtime sun. We hope you have enjoyed this complete list of top destinations to visit from Europe to South Africa. Whatever destination you chose, you can be sure to get the best deals and beat the crowds during April. Discover more warm places to visit in March to build the perfect list of destinations.
Plan your itinerary on twtwebstar with our list of fantastic vacations. Get some low cost flights with the cheapoair price match promise, they will match the prices you find online.