Discover the Grand Hyatt Dubai Reviews and things to do.  In this travel blog, we are always dedicated to bringing you the best travel destinations worldwide and some of the best hotels to stay in. Whether you are a family, traveling in a group, solo traveler. Or you are planning a romantic getaway. There is something here to suit your every taste or budget. Many articles on this site help you plan your journey and get the best holiday experience.
We want to bring your attention to one of Dubai's best hotels, in the Grand Hyatt Dubai we will explore the accommodation, reviews,  things to do, things nearby, travel, and more.
Grand Hyatt Dubai is a luxury city resort located in Riyadh Street, Sheikh Rashid Road, Dubai, United Arab Emirates, which is towering over Dubais historic creek and overlooking the Dubai skyline, This city resort offers the best of luxury and comfort that you will need during your stay.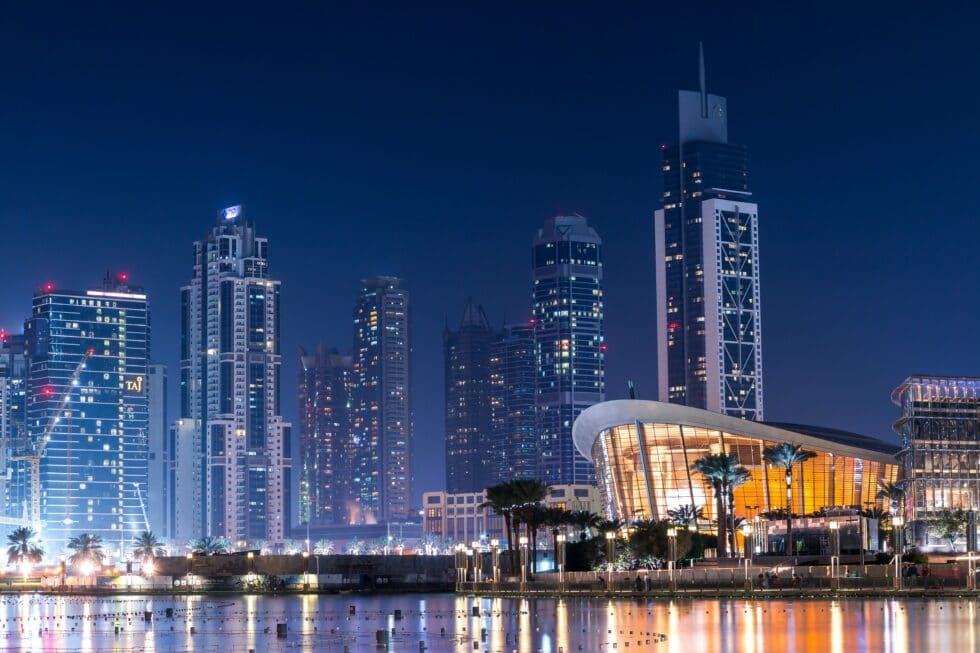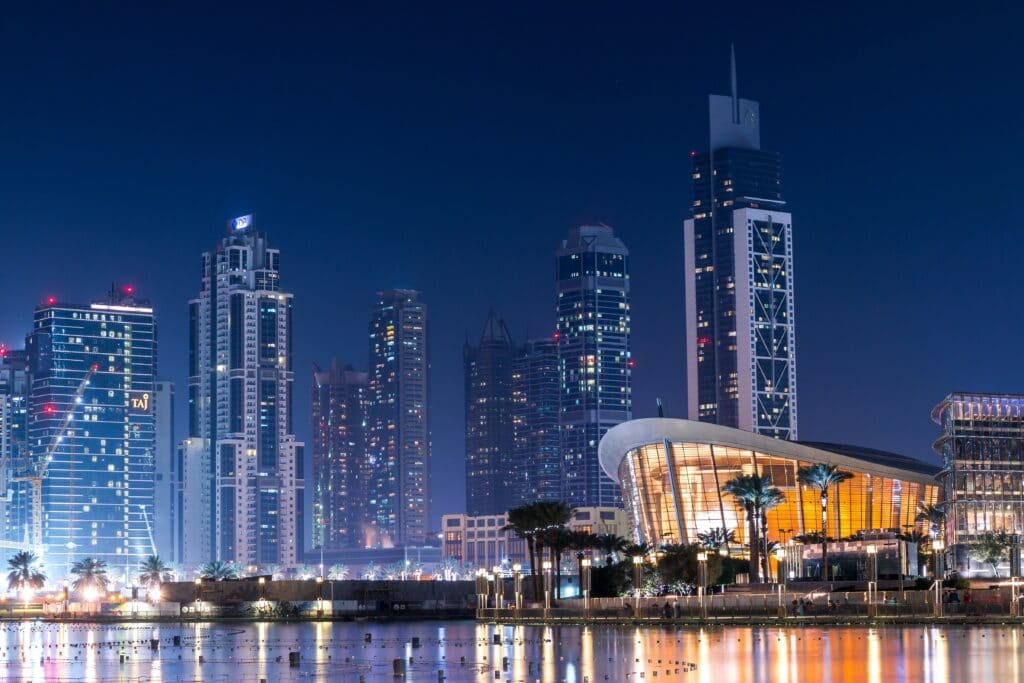 Be prepared to receive the celebrity treatment in the Grand Hyatt Dubai.
Grand Hyatt Dubai is situated in the bustling Sheikh Zayed Road; the hotel is set in lush landscaped gardens with outdoor pools and indoor pools. It has 13 top-class restaurants, spa treatments, and various entertainment venues.
Grand Hyatt Dubai has 682 rooms, including 38 suites, which range from 39 square meters to 264 square meters. These luxurious and spacious rooms provide comfort and boast some of the most spectacular Dubai skyline views.
You will find the accommodation luxurious and decorated with traditional Arabic touches. They feature free WIFI, flatscreen tv, and minibar.
The bathrooms are also luxuriously decorated in marble and include a jacuzzi, a fine range of toiletries, and bathrobes.
You can choose various themed restaurants like Indian, Singaporean, Japanese, and much more in Grand Hyatt's restaurants. You can dine right on the terrace while overlooking the hotel's resort grounds, and the open kitchens will allow you to see the chefs preparing your meal.
During the day you can enjoy sunbathing in the luxurious pool area, you can choose from the indoor pools or outdoor pools if you are feeling energetic why not work out in the ultra-modern fitness center. You will also discover that the Grand Hyatt has an atrium that features a tropical garden with gentle streams and bridges.
This hotel is perfectly situated for visiting nearby attractions like Dubai Creek Golf & Yachtclub, Burj Khalifa, and Dubai Mall. The Grand Hyatt Dubai resort is only a short walk to Wafi Shopping Mall, and you will find that you can also use the free shuttle bus.
This city resort is popular with couples, business travelers, and families who like a touch of luxury and comfort.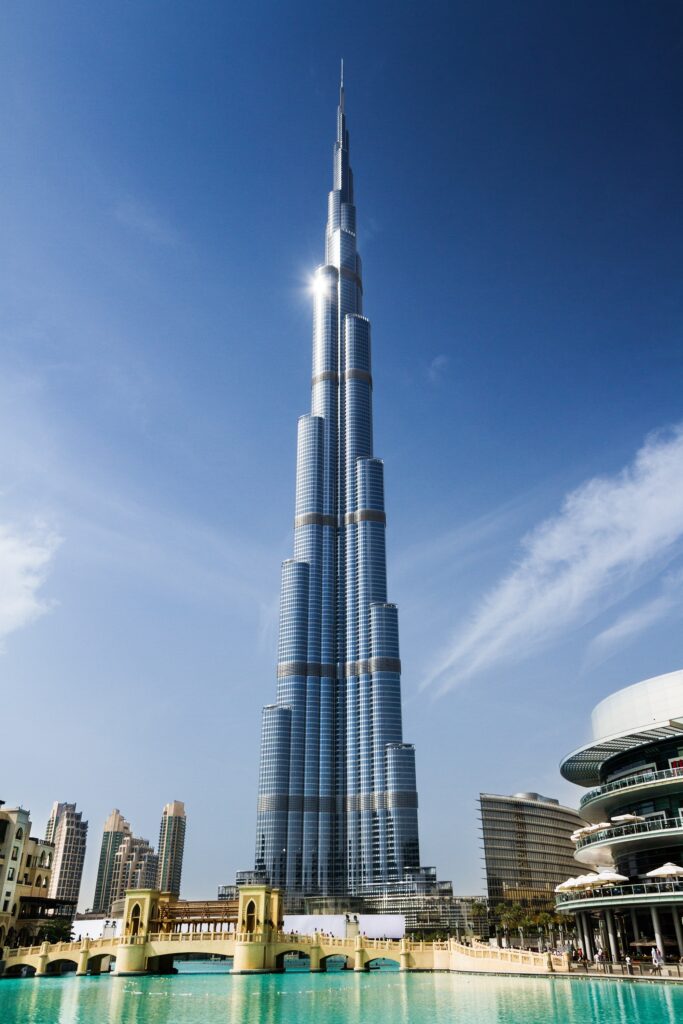 Grand Hyatt Dubai Review
The Hyatts silver and glass towing architecture encompasses its sprawling indoor gardens and huge indoor and outdoor pools; everything about this hotel is grand.
Some apartments overlook the lush gardens or the pool. Some of its featured amenities also include a business center, pools, spa, and kids club.
You will receive tea and coffee makers in all rooms in the hotel, free wifi throughout, family rooms are available, 4 swimming pools, a bar, a modern fitness center, and a health spa. If you need to get cash, the hotel also provides an ATM and Currency Exchange service.
This 5-star hotel is one of the most luxurious hotels in Dubai. It towers over the edge of Dubai's historic creek and boasts 682 luxurious rooms and suites. You will discover some of the most dramatic Dubai skyline views, and it also has 186 hotel apartments. Indulge your culinary senses and try out its 13 award-winning restaurants and bars, with authentic cuisines served with that special Arab touch. The award-winning Ahasees Spa club is a wellness and fitness center, offering a wide range of luxurious therapies and treatments which are complemented by steam rooms, sauna, indoor pools, outdoor pools, fitness center, and tennis courts.
Facilities include
4 swimming pools

Fitness center

Bar

Free WiFi

Family rooms

Free parking

very good fitness center

Tea/coffee maker in all rooms

Outdoor terrace and gardens
Wide range of activities
Tennis court

Tennis equipment

Live music/performance

Themed dinner nights

Nightclub/DJ

Evening entertainment

Happy hour

Kids' club

Children's playground
Food and beverages
Restaurant

Snack bar

In hose coffee house

Kid-friendly buffet

Chocolate or cookies

Wine/champagne

Breakfast in the room

Bar
Front desk services
24-hour front desk
Currency exchange

Concierge service

Tour desk
Other services
Dry cleaning

Daily housekeeping

Babysitting and child services

Car rentals

Safety deposit boxes

Multilingual staff

Gift shop

Airport shuttle service
The Grand Hyatt Dubai accepts all major credit cards.
The hotel provides complimentary transfers to guests to and from Dubai airport and port Rasheed.
This hotel is the perfect blend of resort hotel and city conference and is situated in an oasis of 37 acres of lush landscaped gardens. It is ideally located in a prime tourist area of Bur Dubai, and you are sure to have a relaxing and wonderful visit. It provides instant access to downtown and stunning views of Dubai creek; it does offer the best of both worlds.
The Grand Hyatt Dubai boasts a full-service ultra-modern spa, 4 outdoor swimming pools, an indoor tennis court, and an outdoor tennis court. Relax in this chic hotel and enjoy the stunning views of the city.
The hotel has a large selection of restaurants and a very popular buffet breakfast in the Market Café, serving hot and local dishes.
This 5-star hotel is near the financial and entertainment areas like the Dubai international financial center, Dubai Mall, Burj Khalifa, and the world trade center.
The hotel provides the highest standards in service, and this luxury resort provides a wide selection of experiences to make your holiday completely relaxing and entertaining.
Only minutes away from Dubai Marina and a wide range of popular attractions, the luxury resort will provide a unique Arabian adventure.
Abu Dhabi city is ultra-modern, boasting broad boulevards, tall office buildings, apartment skyscrapers, large shopping malls, a large extended network of highways, and large new suburbs to discover.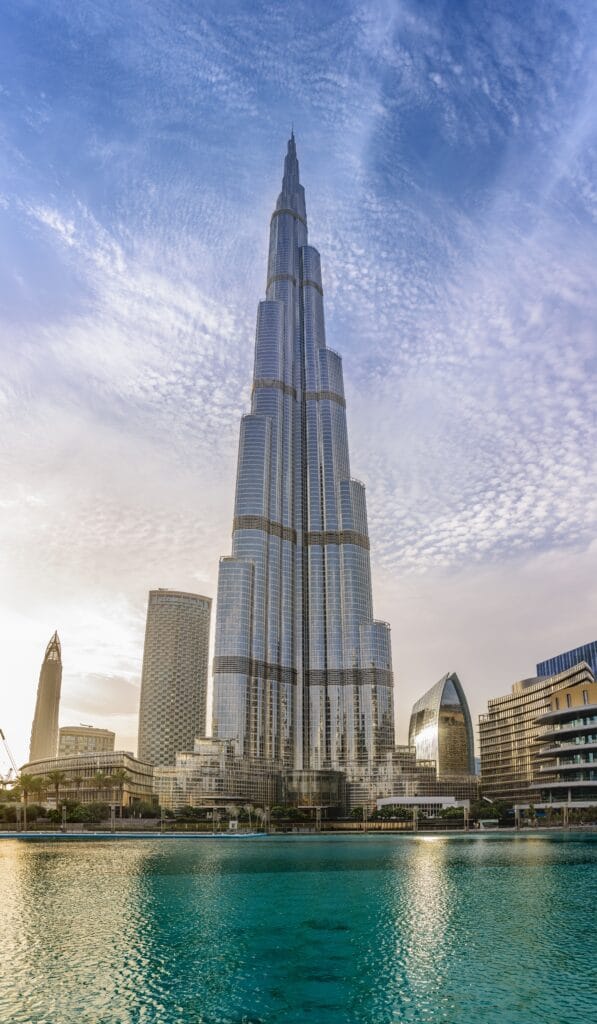 Grand Hyatt Dubai Rooms
Relax on one of the Grand Hyatt beds with luxury linens; these spacious and comfortable rooms offer you the opportunity to be creative, including work-out spaces, or admire the spectacular views of the Dubai skyline, urban landscape, and historic creek.
Are you traveling for business or leisure? you are sure to find it here at this luxury resort.
Now let us take a closer look at the rooms and suites which are on offer.
Emiri Suite
A spacious suite encapsulating 132 square meters of space offers an Arab touch, with stunning views of the historic creek, and urban landscapes. Amenities include a king bed, marble bathroom with bath, shower, work area and mini bar, Free WIFI. This suite is one of Hyatt's premium suites, and you should contact them to arrange any upgrades you might require.
Grand Suite With A Garden View – 1 Bedroom
This spacious 88 square meters suite, complete with Arabic touches and amazing views of the historic creek, amenities include a king bed, marble bathroom with bath, shower, working area and mini bar, free WIFI. This suite is standard, and you should contact the hotel for any upgrade during your stay.
Prince suite
With this suite you will get some amazing views of the historic creek, and its parklands. This spacious room is 176 square meters, an upper floor suite; amenities include. A bedroom with king bed, luxury sitting area, working area, kitchen, guest bathroom, mini bar, free WIFI. Marble bathroom with jacuzzi and shower, 24-hour butler service. This suite is a premium suite, and if you desire any upgrade, you can contact the hotel.
Royal suite – 2 bedroom
This suite also has stunning views of the historic creek and surrounding parklands. The suite is 264 square meters with 2 bedrooms. Amenities include a king bed and two single beds, spacious sitting area, dining for up to eight people, kitchen, a working area complete with mini bar, free WIFI throughout, marble bathroom with jacuzzi, shower, 24-hour butler service. This is one of Hyatt's premium suites; if you require upgrades, contact the hotel directly.
Grand Residence
These are situated across from the hotel, and feature 186 serviced private apartments; these spacious apartments are from 127 to 345 square meters and are completely luxurious and spacious. They boast stunning views of the Dubai skyline and historic creek and offer complete privacy and relaxation.
Ahasees Spa & Club
Indulge your senses in this glorious and modern spa. Each treatment is provided with an ancient healing practice and blended by science; the highly trained therapists use these encouraging techniques to relax and unwind you. This is one of the most luxurious treatment experiences you will discover.
Pool
Grand Hyatt Dubai has 3 outdoor swimming pools, which are all temperature-controlled. It is one of the largest in the city. There is a children's pool with slides and games, and there is an indoor pool with underwater music.
Dining In The Grand Hyatt
Take yourself on a culinary journey and try out one of the 13 award-winning restaurants with a wide range of dining options.
These award-winning restaurants and bars offer the best service and exquisitely prepared meals.
Awtar
A true experience of an Arabian night that is fit for royalty, you can choose to dine on the terrace or in an opulent tent, with various exciting festivities and feasts that are sighted in front of you.
Be entertained by the Arabic singer, which is accompanied by belly dancing. This fun dining experience will be sure to keep you entertained till the end of the night. For this restaurant, the dress code is smart casual.
Andiamo
Contemporary works of art will surround you; guests can experience Italian dishes with a modern twist. The restaurant has indoor seating that overlooks colorful mosaics and their action-packed kitchens and includes an outdoor terrace area situated under the floral pergola. The restaurant offers extensive a la carte selections, modern and classic cocktails, and music from their in-house DJ. I think you will agree that this is the perfect setting for everyone.
Market Café
The Market Café is an international restaurant that is open 7 days a week; you will be surrounded by the sound of running streams in this family-friendly restaurant, which serves impressive culinary options. Guests can enjoy a wide range of cuisines from Indian to Levantine; you can witness the action-packed kitchen preparing your meals. The Friday brunch delivers a wide range of international flavors.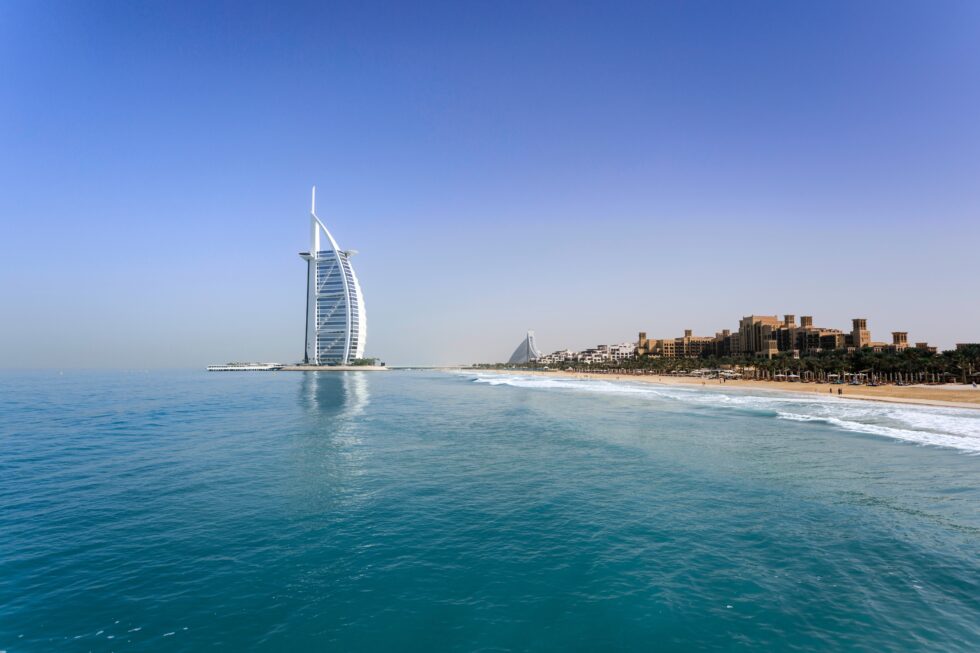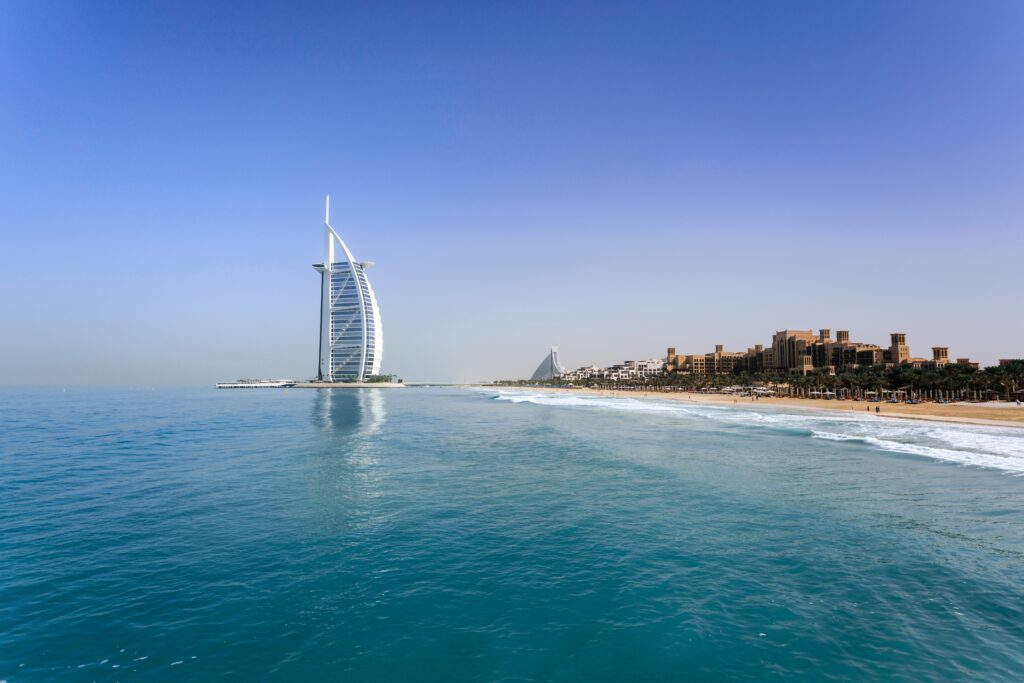 Grand Hyatt Dubai Things To Do
The Dubai Mall
The Dubai mall offers a varied retail mix, fine dining experiences, leisure attractions, and entertainment. The precinct dedicated to high fashion is called fashion avenue, or you can go to the Souk, which is elegantly designed featuring jewelry, accessories and Arab clothing, and much more. It also contains KidZania, Dubai aquarium and underwater zoo, cinemas, an Olympic-sized ice rink.
City Centre Deira
This was the first mall in Dubai, and it redefined the concept of malls in the region. It features 371 retail stores and various services. It has a wide range of entertainment facilities which include cinemas and the magic planet.
Jumeirah Mosque
This mosque is one of the most stunning architectural treasures of Dubai. Jumeirah Mosque was a gift from Sheikh Rashid bin Saeed Al Maktoum, the former ruler, and father of the current ruler, who was HH Sheikh Mohammed bin Rashid Al Maktoum. Who was the former Ruler of Dubai, The mosque offers various programs for cultural learning.
Burj Khalifa
Take your sightseeing to new heights with a ticket to Burj Khalifa, one of the world's biggest and tallest observation decks situated on the skyscraper 124th floor. When you enter through the Dubai mall, you can enjoy a presentation on Dubai's history and then on to the observation deck on a high-speed elevator and enjoy the stunning views.
Childrens City
The 7,700 square meters children's education park is situated in Dubai creek park, it offers a variety of activities just for children, making education fun.
Dubai offers a wide range of public transport
Train Dubai Healthcare City Metro Station
Train Creek Metro Station
Train Al Jaddaf Metro Station
Your closest airports are;
Dubai International Airport
Sharjah International Airport
Al Maktoum International Airport
Nearby attractions include;
Dubai Healthcare City
Dubai Creek Golf & Yachtclub

Children City

Creek Park

Wafi Shopping Mall

Zabeel Stadium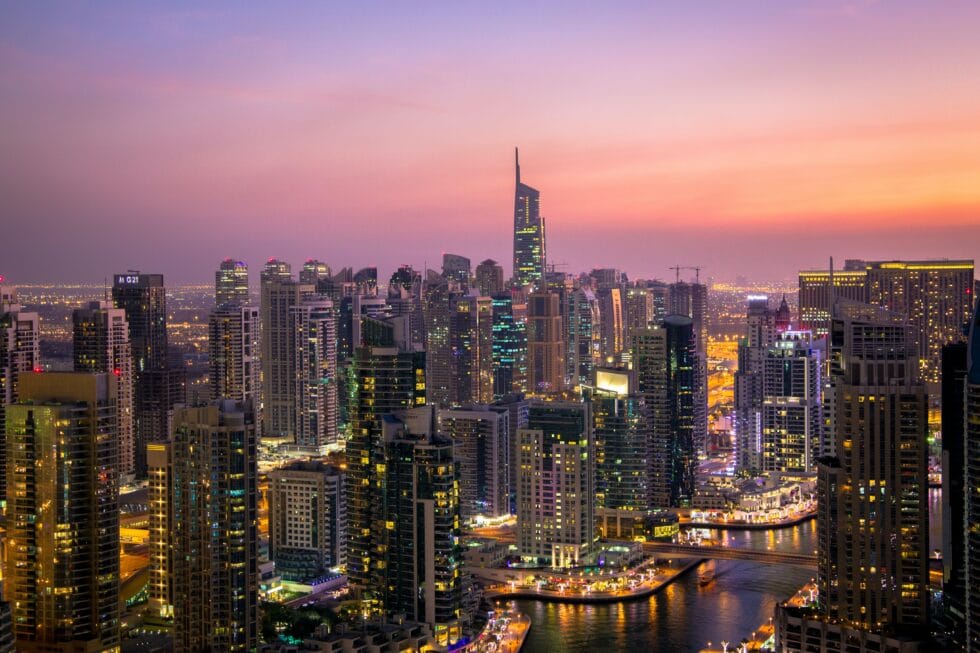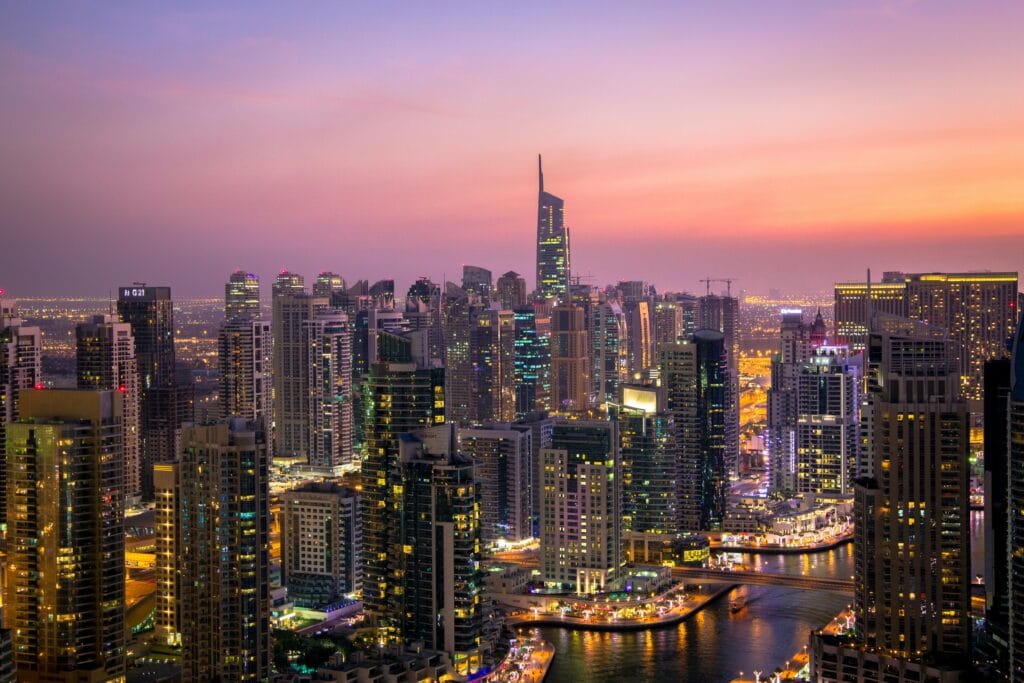 Travel Guide
What is Hyatt Club Lounge?
Stay in a Club Room: This category of rooms comes with complimentary lounge access. These are called Club Rooms and are located on the floor near the hotel lounge for easy access. Sometimes, hotels will upgrade their visitors to Club Rooms to ensure they get access to the lounge.
What are some of the amenities at Grand Hyatt Dubai?
Some of the more popular amenities offered, which include an indoor pool, free wifi, and on-site restaurants.
Why stay in the Grand Hyatt Dubai?
We always care FOR GUESTS SO THEY CAN BE THEIR best. Hyatt is an organization that is family built. It's a work environment where co-workers become friends. Every day 24/7, we care for our guests. Caring is at the heart and soul of our business, and it's this unique guest experience that makes Hyatt one of the world's best hospitality brands globally.
Who can stay in the rooms at the Hyatt?
As per regulations, we are allowed to admit access to guest rooms only if the person has been preregistered on check-in as an occupant or guest. A valid ID is provided to us on the arrival of the visitor. If the visitor does not have any ID, they are more than welcome to meet our visitors in any of the public areas of the Hotel.
Do and do not's in Dubai?
Though it's safe for women to visit Dubai, even on their own, female travelers should dress conservatively, stay in groups, especially after dark, avoid making any eye contact with men, and avoid hotels or bars where prostitutes might operate.
Hyatt a Starwood hotel?
Dubai is the safest Middle Eastern country for tourists. Its stricter laws and regulations mean that crime is kept to a minimum, and many tourists feel much safer in Dubai than they do in other parts of the world. The crime rate in Dubai is much less than other countries in other regions in the world.
Hugging in Dubai?
Hugging is allowed, and a kiss on the cheek is ok. Still, anything more that you could get away with would largely depend on what the people surrounding you will tolerate. If you have another flight to catch it's not worth risking missing that flight/being arrested/or detained just for the sake of hugging and kissing.
How far is Grand Hyatt to the Dubai Mall?
The distance from Grand Hyatt Dubai and The Dubai Mall Station is 6 km.
Does the Grand Hyatt Dubai offer an airport shuttle?
Yes, Grand Hyatt Dubai will supply an airport shuttle for guests. We recommend booking ahead to confirm the details.
What makes Dubai special?
Dubai is Popular for sightseeing attractions like the Burj Khalifa (the world's tallest building) and shopping malls that are complete with huge aquariums and indoor ski slopes. But this city of Dubai has many cultural highlights and things to do and all the glamorous and luxurious modern add-ons.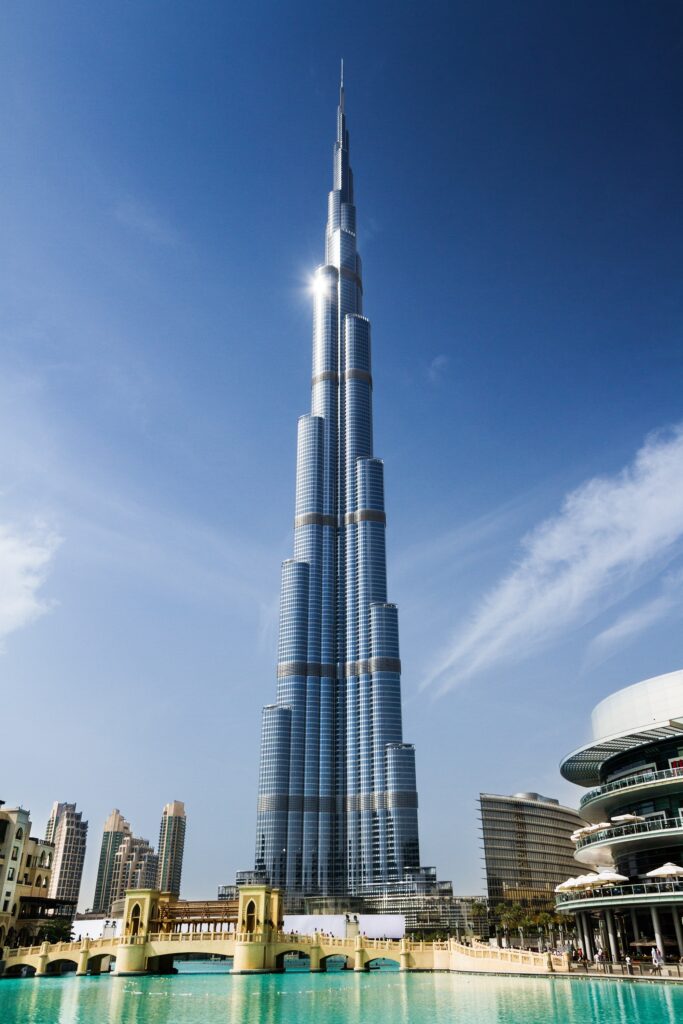 Business Hotels
If you are looking for the best business hotels, then the Hyatt will be ideal for you. There are over 1233 business hotels to choose from in Dubai, providing a comfortable and luxurious stay.
You can discover even more business hotels starting from just ₹759 per night on booking.com, TripAdvisor, Skyscanner, and many other online platforms.
Popular Beach hotels
Jumeirah Beach Hotel is the most popular place to stay if you are looking for the perfect beach holiday, it offers stunning ocean views, and the majority of the rooms include a sea view.
Tourists tend to stay in Jumeirah or Jebel when they are looking for the ideal beach hotel. If you are more of a city person, then Deira or Bur Dubai will be ideal for you.
Family-friendly Tours
If you are seeking an Arabian adventure, then take a drive with the local tour guide to share the history and take you to al-Ain and Jabel Hafeet.
For a full range of tours and excursions, you can discover more at TripAdvisor, where guests share their views and experiences of top attractions. You can book from there directly and get an idea of prices and ratings.
Romantic Hotels in Dubai
There is no doubt about it; couples love to visit Dubai and rate it as one of the most romantic escapes for luxury and comfort.
If you plan a Dubai tour, check out a wide range of romantic hotels on booking.com and Skyscanner; if possible, try to book in advance to experience an amazing holiday.
Dubai offers a wide variety of luxury hotels; the Hyatt is certainly one of them, and they are guaranteed to make your dream vacation a reality and unforgettable.
Family-Friendly hotels
There are many family-friendly hotels to choose from in Dubai, and families will discover many resort-style options in the marina area.
Most hotels will offer a kids club that has won many awards and kids have their pools with a separate adults area, and they will offer every kind of sporting activity you could hope for.
If you are looking for the ideal family hotel, then the Hyatt is ideal, but if you are working with a budget, you might want to set up alerts on cheapOair or other similar online booking and planning sites. You can also check out the article on how to travel on a budget for some of the best tips, which will save you money without compromising your comfort.
Discover more cheapest vacations on our website.  Also, be sure to check out the things to do in laguna beach, the perfect destination in Florida for a relaxing beach vacation.