Navigating your way to Las Grutas De Tolantongo might be a little tricky, but we assure you that the struggle is definitely worth it. If you're planning on visiting Las Grutas De Tolantongo on your next trip, allow this article to pilot your adventure. We'll discuss all the essential information you will need, from the activities you can do, how to get there, best hotels to stay at, the required budget, and tips that will enable you to make the most out of your trip.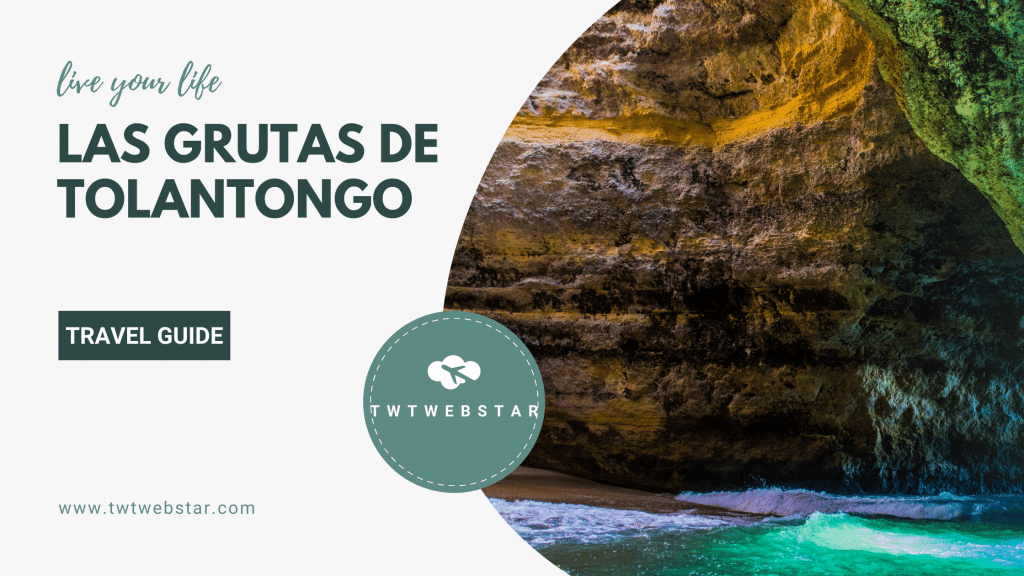 What is Las Grutas De Tolantongo?
While Las Grutas De Tolantongo translates to "The Caves of Tolantongo," this resort is more than just caves. Mexico is home to many tourist attractions. Among these places is the Las Grutas De Tolantongo, a ravishing resort that draws on a feel of the tropical wild with its caves, tunnels, rivers, and pools while exhibiting a breathtaking view of the greenery. Tolantongo is located 200 kilometers northeast of Mexico City, situated deep into the canyons and lies close to the mountains of Hidalgo.
The term 'Gruta' translates to 'Grotto' in English. It depicts the grottos and caves filled with natural hot water situated at the other side of the canyon. As for Tolantongo, initially, there were no places in Mexico with the said name. Long before the area was opened to the public, locals already dubbed it as Tolantongo, but they claim that the case was merely a result of a spelling error when it was being pitched to magazines. Nonetheless, it's now widely known for its misspelled name.
This resort is renowned for its hot pools, heated by the adjoining volcanoes, tunnels, hot spring rivers, and the grottos with waterfalls cascading from the taverns above. Locals believe that the water has minerals that are good for the health and skin. The warm temperature produced by the steam of hot pools is also a great way to improve blood circulation and promote cardiovascular health. For this reason, many tourists visit this resort since not only is this an excellent place for relaxation but it can also boost your physical health.
How To Get To Las Grutas De Tolantongo?
Most tourists prefer going to Las Grutas De Tolantongo through a private vehicle since public transportation may not be reliable. Nevertheless, you can go to the venue either way.
By Private Vehicle
We don't recommend using GPS as it might have issues. You don't want to be stuck in the middle of the road with little to no signal coverage, don't you? Regardless, it's pretty easy to go to Las Grutas De Tolantongo from Mexico City. All you have to do is follow the road to Pachuca. On the way, you will see a sign leading to Ixmiquilpan. Go there and try looking for the San Antonio Church. Once you've found it, stay on that route. From there, you will see signs which point to the road that leads to Grutas De Tolantongo. The resort is only a 3-4 hour drive away from Mexico City. You will arrive at Las Grutas De Tolantongo with no sweat if you strictly follow the directions.
By Bus
If you're not from Mexico, you can go there by plane. Once you arrive at the Benito Juarez International Airport, take the bus that goes to Pachuca (Frontera bus). Upon arrival, you will transfer to another bus that leads to Ixmiquilpan (Ovnibus).
Taking this course might take a little longer so you might prefer the other option. From the airport, hail a cab to Central de Autobuses del Norte Station. From there, take the bus that goes directly to Ixmiquilpan. Ovnibus buses have a different schedule on Monday-Thursday and Friday-Sunday.
On Mondays-Thursdays, buses leave at:
09:30 AM

11:30 AM

1:30 PM

3:30 PM

5:30 PM

6:30 PM
Since the buses are more packed on Friday to Sundays, they tend to leave every hour or once the bus gets full.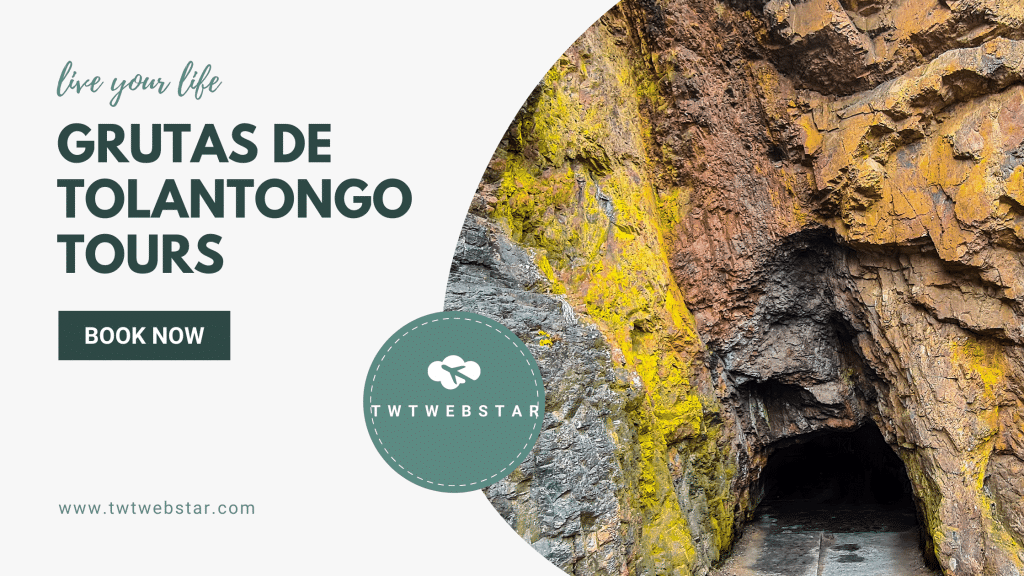 Grutas De Tolantongo Tours
Group tours are recommended for solo tourists who want to go on adventures with a group. For visitors who prefer going on group tours, there are a few tour options you can choose from.
The Hidalgo Tolantongo Group Tour is by far the most recommended among other group tours. Not only is it very convenient, but it's also way affordable compared to others. By joining this group, you don't need to spend money on renting a hotel room as this is a day tour, which means that you'll be able to go back to the city the same day.
There are online sites that allow you to join group tours. The only downside is the majority of these are only full-day tours and the group has a single itinerary to follow. For instance, if the group tour's itinerary consists of a single destination only, you'll be able to visit that specific destination alone. Otherwise, if the group has many destinations on its itinerary, you'll most likely only get to spend a few moments in each destination to accomplish the whole itinerary.
But that doesn't mean that you won't be able to enjoy your trip. Many people prefer going on group tours because it's very convenient. You don't have to worry about transportation or hotel rooms. You'll also be able to make the most out of your trip by having an organized itinerary that will allow you to allot enough time to adore each destination. If you're a tourist who's not fluent in Spanish, going on group tours is also highly recommended.
If you decide to venture on group tours, here are the best Tolantongo group tours:
Incredible Tolantongo Caves from Cdmx
This tour is 9 hours long with a maximum of 15 travelers. Their primary destination is the Tolantongo Caves. Admission fees and taxes are included in the package. Lunch and snacks are excluded.
A bit longer than the previous tour, bearing 12-13 hours in duration. Spanish and French languages are available for tourists. The itinerary includes the Tolantongo River for the first section and the thermal springs and suspension bridge for the second. Lunch and admission fees are excluded from the package.
One day tour to the Tolantongo Caves
For a 10-12 hour duration, this group tour's itinerary includes a pretty long list. The itinerary for this group tour includes thermal pools, rivers, caves, and grottos. The package includes admission fees, but lunch and recreational fees such as zipline and lodging, are excluded.
Tour to the Tolantongo Caves in English, leaving Queretaro.
This group tour will push through with a minimum of only two travelers. A tour guide escorts them throughout their exploration of Tolantongo's grottos, tunnel, river, pools, suspension bridge, and waterfalls in only a 10-hour duration. Admission fees are included in the package, but breakfast, lunch, gratuities, and hotel fees are excluded. They also require their travelers to bring proper swimming attires, water shoes, and towels.
Average Cost Of Your Stay
This will depend on where and how long you will stay. Whether you're going through a private vehicle or by public transportation is also a factor. Hotel room prices start at 750 MXN, and meals start at 80 MXN, plus admission, locker, parking, and recreation fees.
Best Time To Visit Grutas De Tolantongo
In contrast to other resorts, Grutas De Tolantongo is suitable for the summer and winter. During summer, swimming in the pools will cool you off. During winter, you can bathe in their hot pools to provide warmth. The resort is open the whole week. However, refrain from going during the weekends since the whole resort is packed.
Grutas De Tolantongo Admission Prices
Adult tickets cost 150 pesos per person and children five years old and below are free of charge. If you're on a group tour with at least 40 people, you'll get a 10% discount. The ticket is only valid from 7:00 AM to 8:00 PM. Therefore, if you plan on staying, it's best to purchase two tickets prior.
How Long You Should Visit
One whole day and two nights should be long enough to do all the recreational activities offered in the resort. However, if you want to make the most out of your stay, you can stay for one more day.
What To Pack
To fully equip you on your Tolantongo adventure, here's a list of the things you must pack:
Cash – There are no ATMs around, and the resort does not accept cards either. It's recommended to bring at least $1500, depending on your travel preferences.
Clothing – bathing suits, undergarments, cover-ups, etc.
Towels
Water shoes
Waterproof pouches
Toiletries
Flashlight
Bottles of water
Phone charger
Phone cable
Mexico SIM card – the resort does not have WiFi, so you need a SIM card to communicate.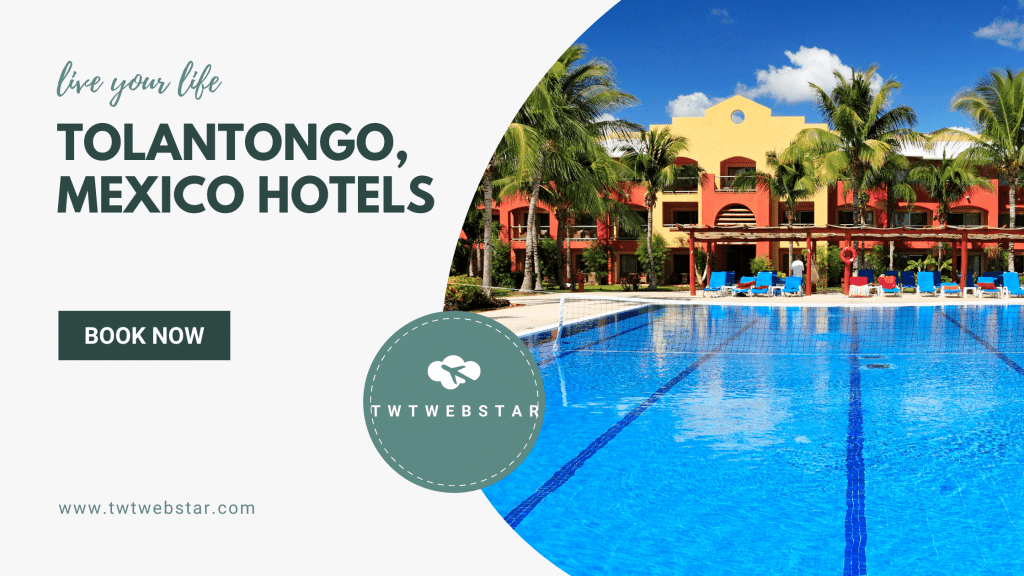 Tolantongo, Mexico Hotel Deals For Your Visit
You have two options. You can stay at a hotel or camp outside. There are tent rentals available, but you can also bring your own. If you prefer staying at a hotel, note that they do not allow reservations. This is why it's essential to be aware of where you will go prior to your vacation date. To guide you on choosing where to stay, here's a list of Tolantongo hotels.
Hotel Molanguito
This hotel lies pretty close to the resort, with only 8km in the distance. In contrast to other hotels, this one offers WiFi. If you can't stay without updating your Instagram followers on your current escapades, this hotel is perfect for you. The only downside is this hotel is only open on weekends and specific holidays.
La Gruta
This one is nearest to the grottos, tunnel, and waterfalls. This hotel consists of many buildings and is also open every day.
La Huerta
This hotel is relatively small compared to other hotels. It's near the hiking area and river. However, like hotel Molanguito, they are only open on weekends and holidays.
Things To Do In Las Grutas De Tolantongo
Most resorts only offer swimming activities. But Las Grutas De Tolantongo took the conventional resort activities to the next level with the wide variety of recreational activities it provides.
Hiking
Tolantongo is filled with many trails that make it an excellent spot for hiking. While these trails might look easy to hike, wearing light clothing and equipping yourself with protective gear is still a must to prevent accidents.
Swimming
The resort has various pools of different temperatures and sizes for swimming. There are regular pools, hot spring pools, jacuzzis, and even waterfalls. These pools are open from 8:00 AM to 9:00 PM. However, if you want to take a solo picture, you should do it at least 30 minutes after the pool's opening because it will be full of people later on.
Suspension Bridge
The suspension bridge boasts a breathtaking view of the canyon and Tolantongo's scenery. If you're afraid of heights, the beauty of the view might even be able to draw you out of your fear temporarily.
Caving
Tolantongo's caves and the tunnel are situated on the pools' opposite sides. Among other attractions, many tourists consider the caves as the best with the geothermally heated water flowing through its walls. You can either swim inside or admire the rock formations.
On the other hand, the tunnel is where the water in thermal pools comes from and is distributed to the whole resort. For this reason, the water inside the tunnel has a strong current that can sweep you off of your feet if you're not careful. It's also pitch black inside the tunnel, so it's recommended to bring your own flashlight.
Grottos
As you go deeper into the tunnel, you will pass through a small waterfall. You will see two entrances from there, one is to the top, which leads to the Grottos, and the other is to move along the tunnel. But before they allow you to enter the cave, they will require you to leave your bags behind.
River
One of the resort's best attractions is the Tolantongo river. The vast space allows tourists to swim without worrying that they bump into other people. The aqua-blue color of the water and structured design of stones also provides for a picturesque view.
Zipline
The zipline will take you on tour across the whole canyon. However, people below ten years old or heavier than 95kg aren't permitted to ride. They offer four lines that define how far you will reach, ranging from 320 to 600 meters. The complete tour costs $200.
Tips For Your Trip To Grutas De Tolantongo
To prepare you further on your Tolantongo adventure, here are additional tips to get the best from your trip:
Go on weekdays. The resort tends to be very crowded on weekends.

For an enjoyable experience, refrain from visiting during the rainy season.

If you plan to visit the thermal pools, put them on top of your itinerary.

Bring your own flashlight to navigate the tunnel.

The resort does not accept cards as payment, and there are no ATMs around the area. Make sure to bring enough cash.

Hotels do not accept reservations. All visitors are put on the waiting list. Therefore, keep in mind to leave early so you won't have to wait long. Most rooms also don't provide WiFi, TV, or air conditioning. Even the signal coverage in the area is weak, so brace for a few days away from technology.

Bringing foods inside the venue is strictly prohibited.

If you plan to stay, buy two tickets for assurance. Tickets do not last for 24 hours, so you need to purchase a separate ticket for every single day.

Bring proper footwear. You will be walking on rocky and slippery trails.

Bring waterproof pouches for your phone and other essentials. This will save you from the expensive costs of locker rentals.
Conclusion
As long as you follow the things mentioned above regarding transportation, costs, hotels, and other preparations, you're good to go. We hope this article helped you prepare for your Las Grutas De Tolantongo trip. With organized itineraries, rest assured that one day will be long enough to explore the beauty of Grutas.
Discover more amazing Mexico destinations, and activities on our website for further reading.