If you are looking for where's hot in March to go on the perfect holiday, you can discover the complete list of short haul and long haul warm places to visit in March, for that perfect spring feeling.
You are leaving the stress of Christmas behind and the winter weather still looming. Things can get overwhelming, and you ask yourself, where's hot in March? The idea of a much-needed holiday as soon as possible springs to mind, and you need something sooner to look forward to. How does an excellent getaway in March sound?
Where's Hot In March Short Haul
If you are looking to Europe as a holiday destination in March, you will be looking for the best sunbathing destinations. It is true that many of Europe's cities also have great temperatures in March and could provide the perfect opportunity for a superb city break. The great news is that most Southern Europe will be dry in March, so that lightweight clothes will be ideal most of the time.
If you are looking for hot weather in March, you might want to think about Asia or the Caribbean. Although the Canary Islands have pleasant weather in March and can be ideal for sunbathers during March, we have gathered some ideal destinations throughout Europe and some further. But when considering sunbathing locations in Europe, then the Canary Islands are perfect.
Madeira
Even though the average temperatures aren't scorching, Madeira makes the ideal destination for winter sunshine, boasting 19 degrees in March. The island is a very scenic, mountainous destination, with excellent walks and things to see and do. If you are flying from the U.K, the journey will take around 3 hours and 45 minutes.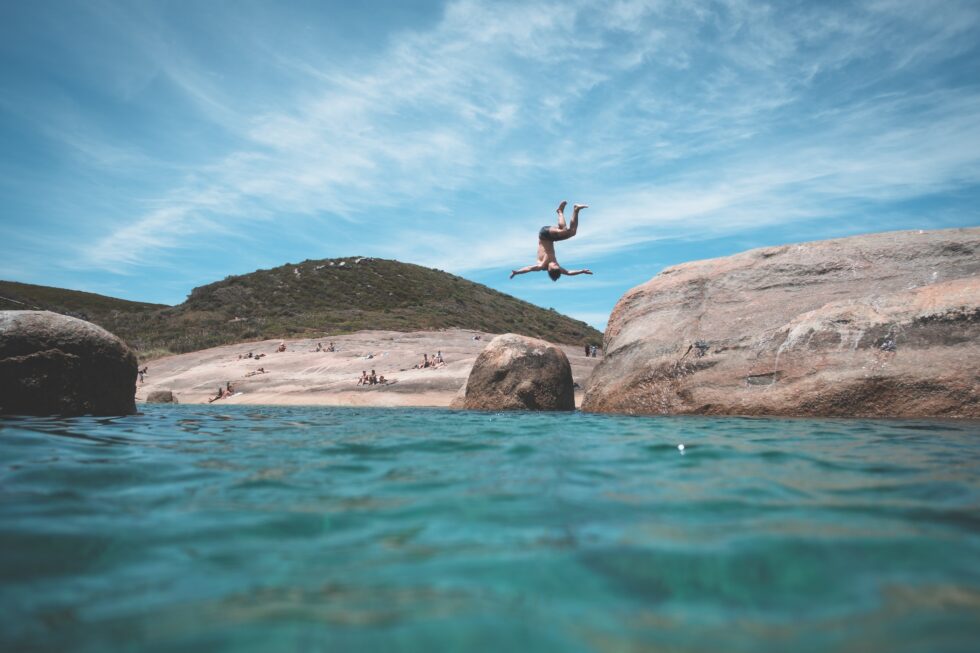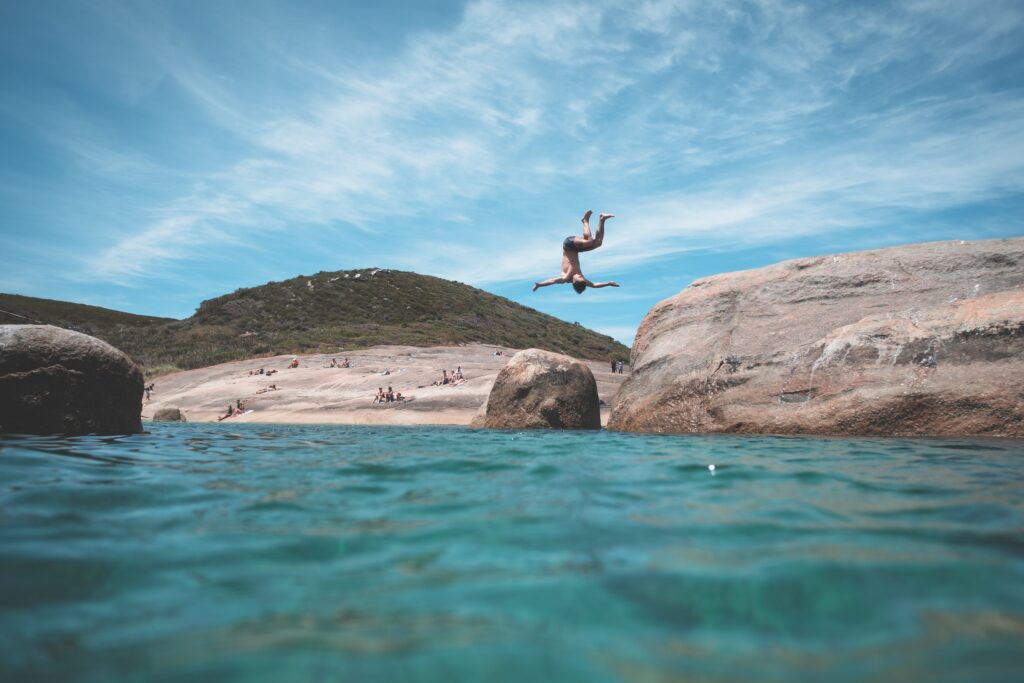 Algarve, Portugal
It is no wonder why Portugal is a top destination for British visitors, with winter temperatures being mild and pleasant, reaching 19 degrees. You will find good value hotels and apartments, and getting there is easy, with flights taking no longer than 3 hours. During March, you will find plenty of low-cost flights departing from all of the U.K. You may experience a few days of rain, but the temperatures a quite reliable for a guaranteed tan. You will find many villas, and solo travelers can book hotels with no single supplement.
Cyprus
Cyprus is the ideal destination for winter sun, and you will beat the crowds before easter. Temperatures can be mild enough in March, so if you wonder where's hot in March, then Cyprus is ideal, with temperatures at 19 degrees. You should aim to get out to Larnaca during your stay, discover diving sites, and see the maiden voyage, which is the world's top ten wreck dives. You can also head over to the Troodos Mountains catching a glimpse of the frescoed churches. Or head to the Limassol foothills to discover vineyards and grapevines spreading across the slopes.
Valletta, Malta
If you have not discovered Valletta yet, you will be excused. It is a top-rated destination for Brits and Scandinavians. During March, you will have temperatures of 16 degrees in this southern location. It is very friendly and was once run by the British. English is the official language on the island. You might not get much of an opportunity to sunbathe, but temperatures are pleasant enough to spend much of your time outdoors. Valletta is relatively small and compact; many visitors often go to Sliema, a short ferry ride from Valletta. There are many surrounding villages for you to discover dotted along the waterfront, boasting good restaurants and nightlife.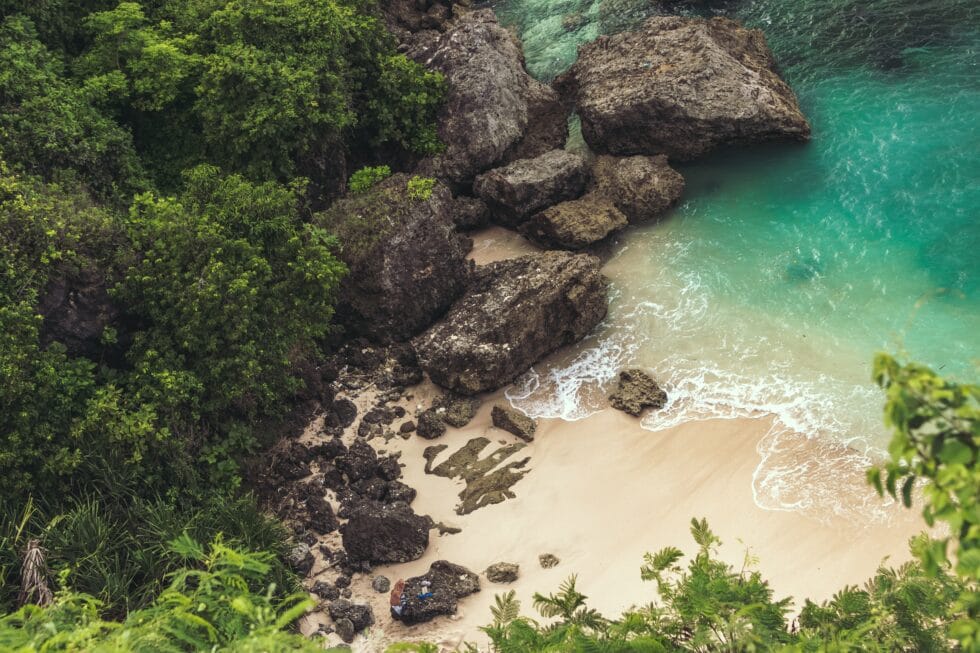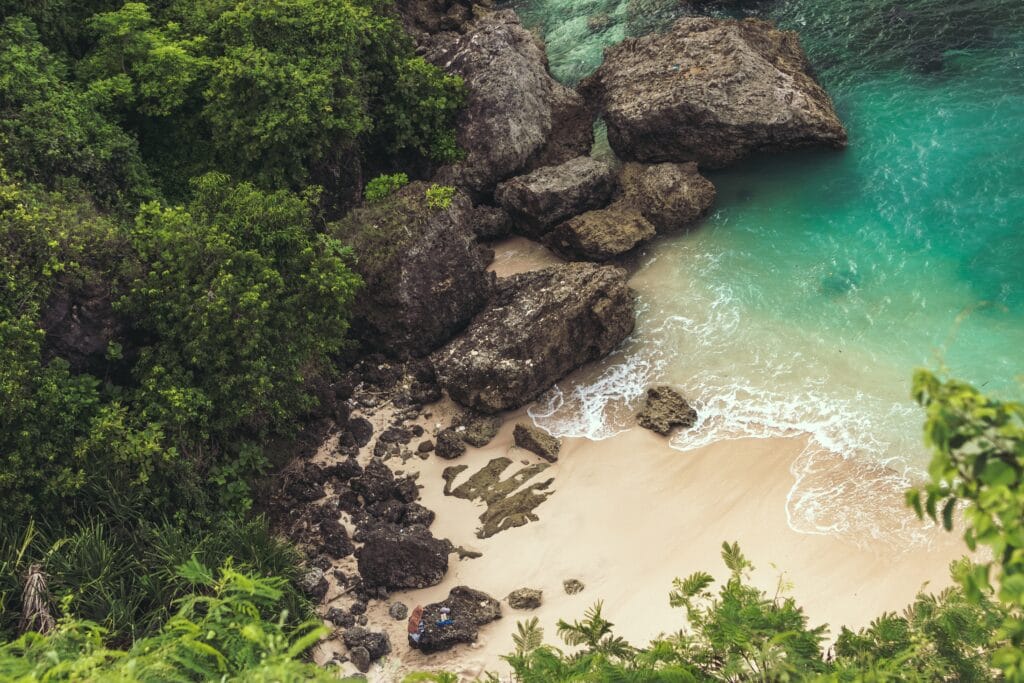 Tenerife, Canary Islands
The top destination in Europe is a big pull for British tourists, and it's no surprise with it being the ideal winter sun destination. So, where is warm in March? Tenerife reaches 22 degrees, ideal for a beach holiday in the Canary Islands.
Tenerife is easy to get to from the U.K, and during March, you will find many low-cost flights and accommodation options. Tenerife is the largest island, mostly English-speaking orientated, so it is the number one choice for many travelers. You will find that it has a pleasant temperature in the evening, but you can find the best temperatures on the southwest of the island, Los Cristianos, where you will find the famous beach and lively nightlife scene.
Florence, Italy
If you are visiting Rome, you should include Florence in the trip. You can catch the high-speed train, taking only 90 minutes between the two cities. Florence could make the ideal day trip, but it is good to stay at least a few nights as you will find it more peaceful, offering an abundance of things to do.
Florence has some of the top sightseeing opportunities including, museums, and cathedrals, making it the perfect base for day trips. You will find Pisa only an hour away, and you will discover several hill towns, making for some fabulous excursions. Florence is the capital of Tuscany and is mainly known for excellent food and wine. If you stay in Florence, you will find that accommodation costs are more affordable than in Rome.
Warm Places To Visit In March Long Haul
If you are looking for short-haul destinations in March, the Canary Islands are ideal. Still, if you are looking for super-hot weather at an affordable cost, you should look into the Cancun, Caribbean, or Arabian Gulf. March is also the ideal time for a city break in the Mediterranean.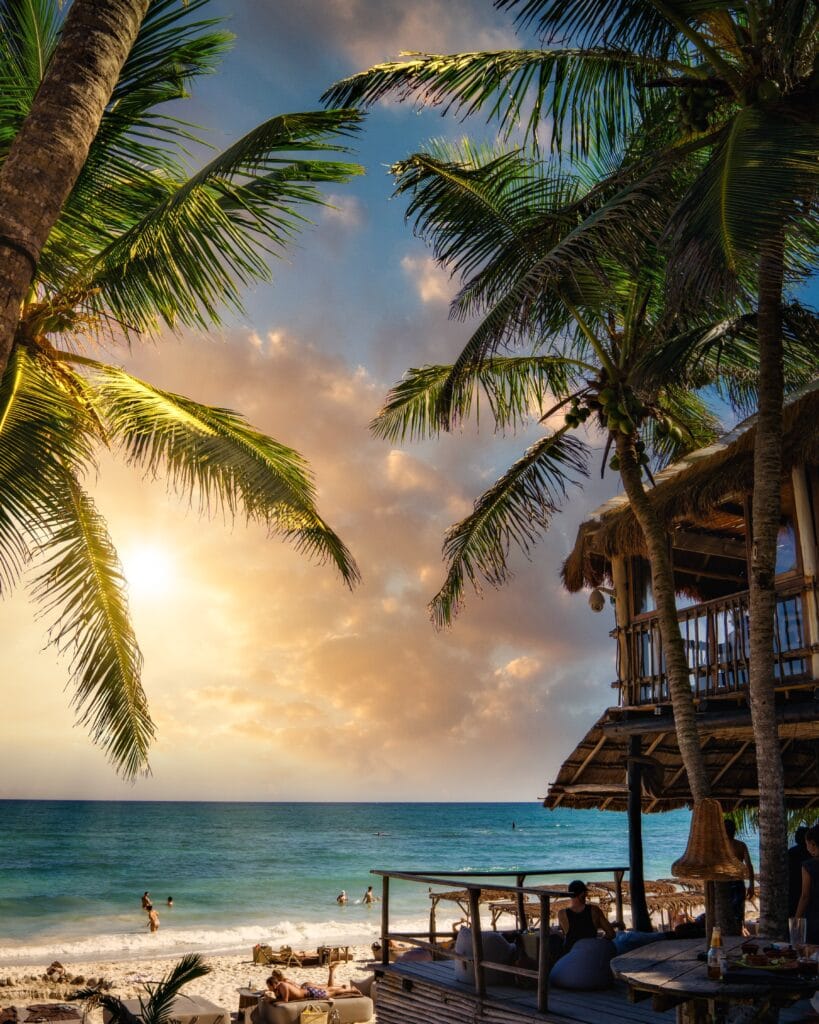 Cancun
Cancun is a beach lover's paradise and a party animal's dream. Why not jet off to Mexico's River Maya, boasting fantastic coastline, with powdery white sand and turquoise waters, alongside a modern metropolis.
Cancun isn't short of beaches, hotels, and nightlife, with 22 kilometers of shore giving you a great pick of sunbathing spots. You will find many luxurious hotels scattered on the coastline, meaning that you will never stray from the idyllic beaches.
Suppose you want to sleep all day by the pool and party all night. This is the ideal place. If you head over to Punta Cancun, the city, you will find some of the best clubs like Coco Bongo or Mandela beach Club, hosting vibrant parties for holidaymakers. But if you enjoy a more relaxed evening, you have numerous local restaurants and bars throughout Punta Cancun and the city center.
Salou, Costa Dorada
Suppose you are asking, where to go on holiday in March when traveling with family? In that case, Costa Dorada is ideal, boasting 21 degrees, suitable for visiting popular theme parks like Ferrari Land or PortAventura. You will also discover plenty of beaches, bars, and restaurants. This is the ideal time to visit Salou, beating the crowds before the peak season and experiencing pleasant temperatures.
Thailand
Thailand is the perfect combination of exotic islands, friendly people, and serene pagodas. It is no surprise why Thailand is a firm British favorite. The wealth of package tours offered has opened up Southeast Asia to family travel, solo travel, and couples seeking a romantic getaway.
Each island has a unique personality and vibe. Koh Samet and Koh Samui are the most idyllic islands.  If you travel to Phuket or Pattaya, you will discover that they are more popular with Brits. Chiang Mai is a trekker paradise, and Bangkok, boasting street markets and street food, is a food lovers paradise. Whatever you are looking for, you will always discover an island to please.  During March, you can experience temperatures around 29 degrees, perfect for sunbathing.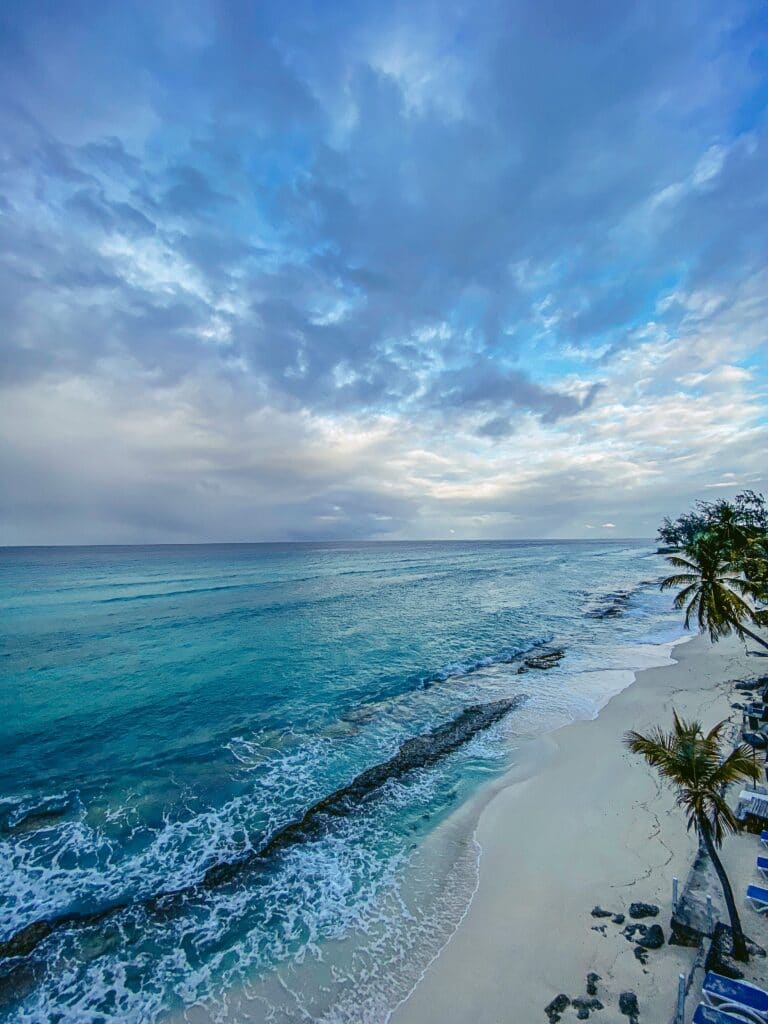 Barbados
If you're looking for a top destination that is hot in March, then Barbados does not disappoint; get ready to unravel your towel on the Platinum Coast, boasting 92 kilometers of pristine beaches. If you are looking at the south coast, add Crane beach to your bucket list, its rose-pink sand makes it one of the most stunning beaches globally. After relaxing on the beach, head to Bridgetown, the capital, for a culture fix. Sample some rum at the local distilleries or dance to live reggae, or visit the Admiral Nelson Statue. March is the ideal time to visit, bringing 10 hours of sunshine, giving you lots of time to build up that perfect tan. You can expect temperatures of 26 degrees.
Where's Hot In March To Go On Holiday
Ok, so it's not the ideal time to tuck away your winter coat, but spring is upon us, and it's time to escape to a faraway destination, to discover lush landscapes, idyllic beaches, and sapphire seas. If you are adventurous, you could jet off to the Caribbean, discover a European city, or be prepared for the glitz and glamour of Dubai. March is the ideal time to snap up low-cost flights and accommodation and beating the peak season crowds.
Rome Italy
Discover the top attractions like the Vatican Museum and ancient Roman ruins, which can be overcrowded during the summer months. March is the ideal time to visit Rome, with average temperatures of 16 degrees, making it pleasantly warm in March. March is the ideal time to explore because of fewer crowds; you can wander around off the beaten track, feeling that you are the only tourist in town.
During March, you will find affordable flights and accommodation. While you are visiting Rome, you can plan an exciting day trip to Florence or Venice on the high-speed train, only 90 minutes away.
Cape Verde
Cape Verde is Africa's Caribbean, a tropical paradise with miles of sandy beaches, boasting a laid-back lifestyle. Getting the most out of your Cape Verde holiday is easy, heading down to the local bars or markets to get a real feel of the culture or spending the night eating fresh seafood. You should try out the local dish Cachupa Rica, made with fish, beans, and vegetables. March is also the ideal time for whale watching or turtle spotting. You will find many organized excursions to explore the island, discovering your perfect adventure.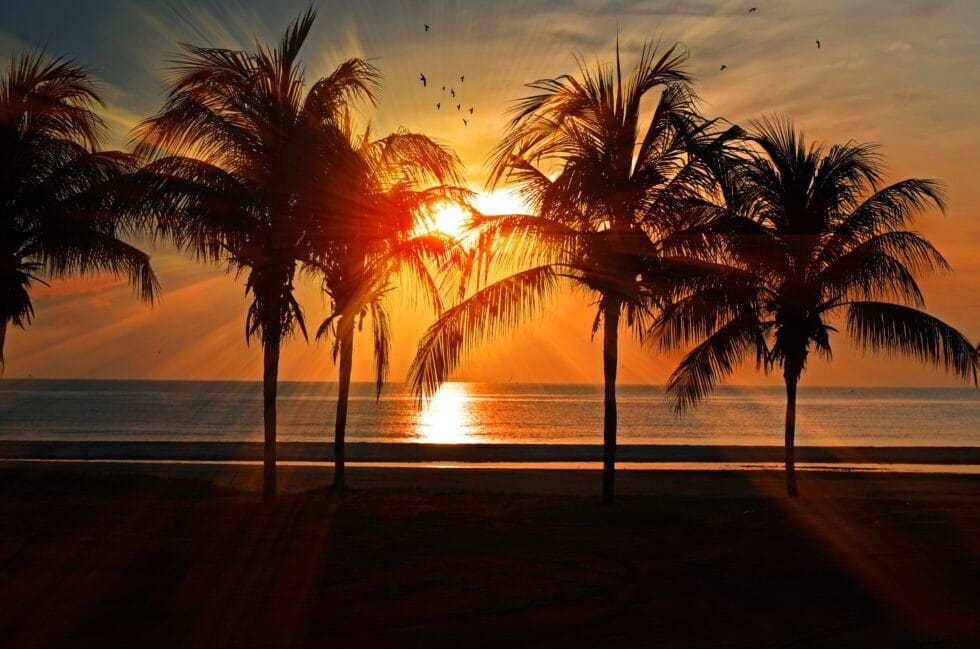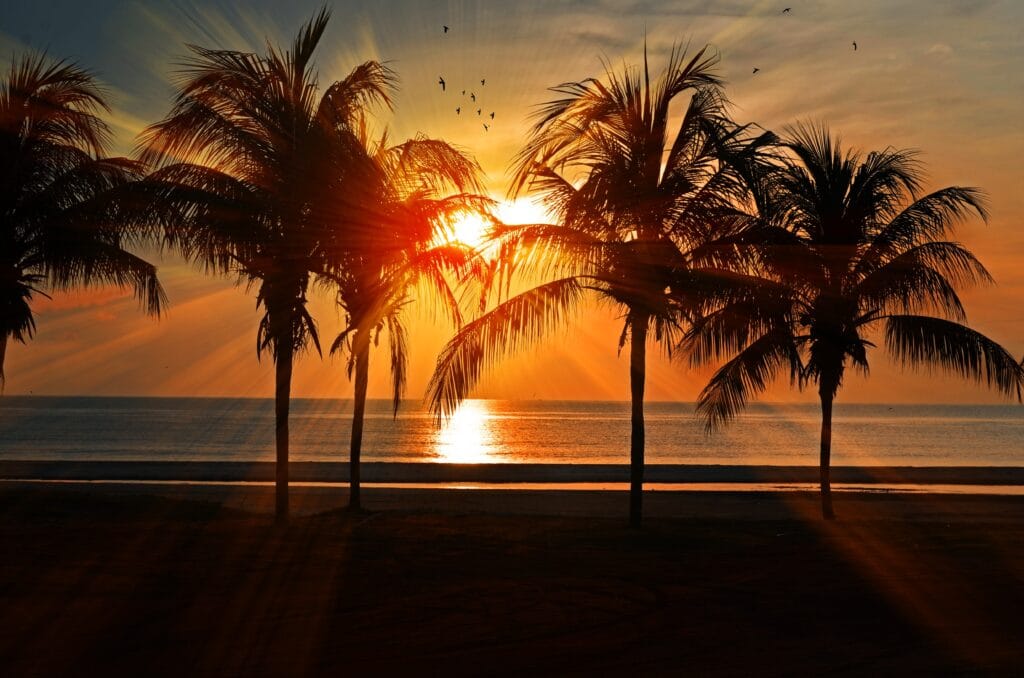 La Palma, Canary Islands
La Palma is undoubtfully the Canaries unspoiled and greenest spots to visit, with star gazing skies and pine-scented air. It is also prevalent for walkers, boasting natural trails and footpaths. You will discover waterfalls, and rock pools, which will keep your family entertained for hours, and you will find many boutique hotels for your luxurious retreat. You can visit the capital Santa Cruz De La Palma, discovering 17th-century buildings on the cobbled streets, vibrant with bars and restaurants. March is pleasantly hot, boasting 19 degrees, making it perfect for sightseeing and exploring the islands.
Cuba
Cuba is a popular destination for sun lovers, then Cuba will tick all your boxes, boasting temperatures of 23 degrees. You can sip a rum on the rocks in the Bodeguita Del Medio in Havana. Or try freshly rolled cigars and watch them being made in Partagas factory. If you want to get away from the city and explore the island, head to Varadero, a tropical paradise, 2 hours drive from the city.
Or you can explore Monetemer Great National Park, a 70-meter-deep flooded cave, attracting tropical sea creatures. You might be able to discover a crocodile in the swamps. A visit to Cuba should be on your bucket list, offering varied landscapes and experiences.
Dubai
If you seek glamour and glitz, then Dubai will tick your box. Dubai is hot in March, boasting 22 degrees, making it ideal for exploring and sightseeing. The city is a shopper's paradise, boasting huge malls with all you can imagine, from designer fashion to colorful jewelry at bargain prices, if you are willing to haggle. Suppose you are looking for adventure, head out to the desert for camel rides, 4-wheel drive tours. Suppose you are seeking culture, head to the old town of Bastakiya. Dubai provides the perfect opportunity for travelers to discover its history and culture while experiencing top-class service and luxury.
SAN DIEGO, CALIFORNIA
During March, a visit to San Diego is the ideal time to visit to beat the crowds, experiencing the sunny southern beach bum city. San Diego is hot in March, boasting temperatures of 19 degrees, perfect for catching some rays. Join the VW van and surfers at ocean beach, cycle along the Pacific Beach Boardwalk. It is a laid-back city with plenty of vibrancy, offering a street art scene. You will also have the chance to discover the many restaurants, like Wrench and Rodent, nigiri and sashimi, or the Gaslamp Quarter, offering craft cocktails. San Diego offers a wide range of activities and experiences to enjoy, no matter what your age.
Start packing for all of the great destinations on this list with the no.1 low-cost airline cheapo airline.  Discover Temple in Texas, why you should visit, and the incredible things to do in temple tx.  There are so many cheap amazing vacations to discover on our website.