We explore the 5 exciting things to do in Cadaques, Spain. Explore the magnificent churches, natural parks, or indulge in amazing food and wine.  In this complete travel guide, discover why Cadaques is a hidden gem you need to visit, the best time to visit, and more.
If Cadaques Spain is not on your bucket list for places to visit, then you might want to take a closer look at this picturesque coastal town in Spain. You will find Cadaques situated in the north-eastern part of the country, nestled in the Costa Brava, and 170 km from Barcelona. In Cadaques, the Mediterranean Sea meets the Perinean mountains. Due to its geographical location, the town remained isolated from the world, right up until the 19th century.
On your visit to Cadaques, Spain, you will be enchanted by its charm and tradition. You will discover its idyllic beaches, view the best art from Dali, stroll around its picturesque harbor, and explore its cobbled streets and charming buildings.
On a visit to Cadaques, you will not be short of things to do whatever sort of traveler you are. So, let's discover Cadaques Spain.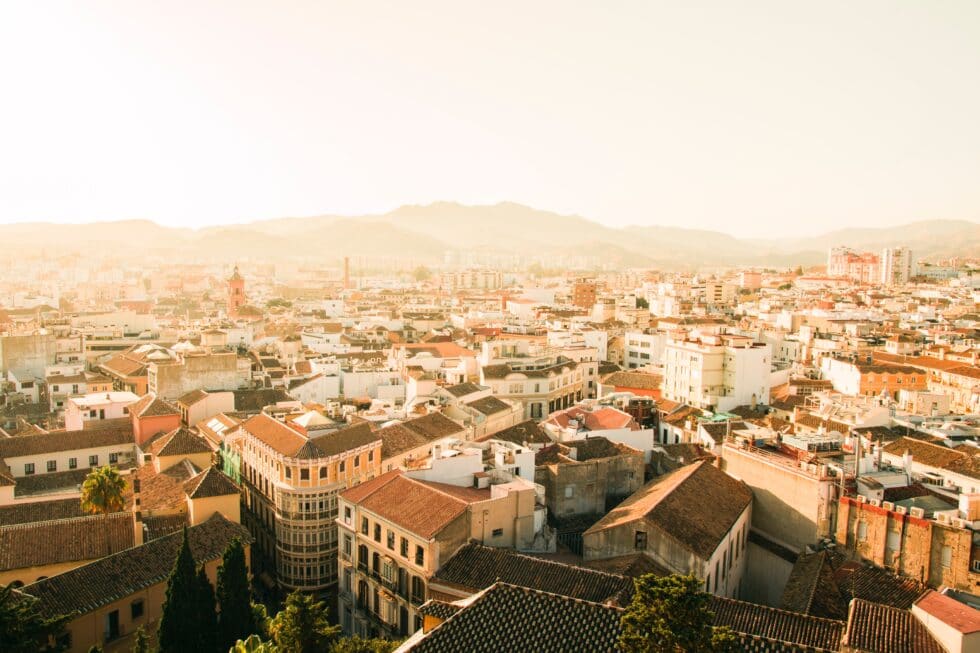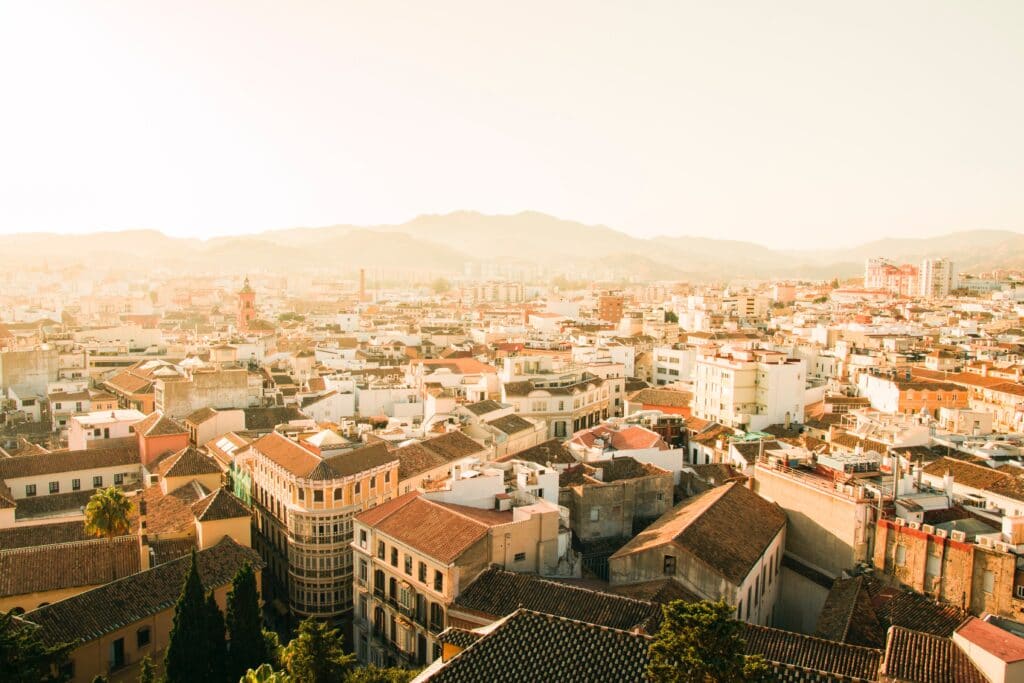 Features;
Cadaques is a prime coastal resort in Spain, attracting visitors and locals to discover its charm and tradition.
Cadaques is full of fun things to do even though its small. Discover the remarkable buildings, cobbled streets, National Park, and fine dining options during your visit.
Discover our handpicked list of the top 5 things to do while visiting the area, like discovering the life and works of Dali to family kayaking.
The best time to visit Cadaques is June to August for warm temperatures and less rainfall, ideal for swimming and sunbathing.

Cadaques is an all-year-round destination, attracting visitors globally to discover its history, culture, and food.
Exploring Cadaques Spain
The town sits on a beautiful bay and is sheltered by two sections of land sticking out into the ocean. It is called the Bay of Cadaques.
You will enjoy the main square on your visit, which is on the harbor, and it's a great place to grab some ice cream, enjoy the views, and discover the traditional restaurants. Cadaques is one of the prettiest villages you are likely to find in Spain. As you explore its coastline, wander around its traditional cobbled streets with whitewashed houses. Discover its quaint harbor and surrounding headland; then, it's easy to see why the small fishing village is such a big pull for artists.
Reasons to visit Cadaques In Spain
Even though Cadaques is a small town, you will find plenty of things to discover. Even just walking around the traditional town is a pleasure as you explore its cobbled streets and whitewashed buildings. It is a picture-perfect seafront resort, boasting spectacular views of the Mediterranean.
Discover Its Church
If you wander to the old town, you will discover a beautiful church called Santa Maria de Cadaqués. The church has been built in a gothic style dating back to the 16th century. Its pure white façade is a traditional Costa brava style, featuring an ornate iron door with symbols of the sea and town. Just sitting outside this church and admiring the view over the sea is an activity in itself. It is the perfect spot to discover the town that is brimming with charm.
Visit Cap de Creus Natural Park
On a visit to Cadaques Spain, a visit to this Park should be at the top of your list. Discover its remarkable landscapes, sure to take your breath away. The effects of erosion over time with its unique structures and outcrops make this a remarkable place to visit, and you are unlikely to find anywhere like it. It is no surprise that the incredible landscapes were an inspiration to the great artist Dali. Accessing the Park is either by foot or by car. Still, it is recommended to come on foot to discover some of the hidden beaches to relax and enjoy the sun.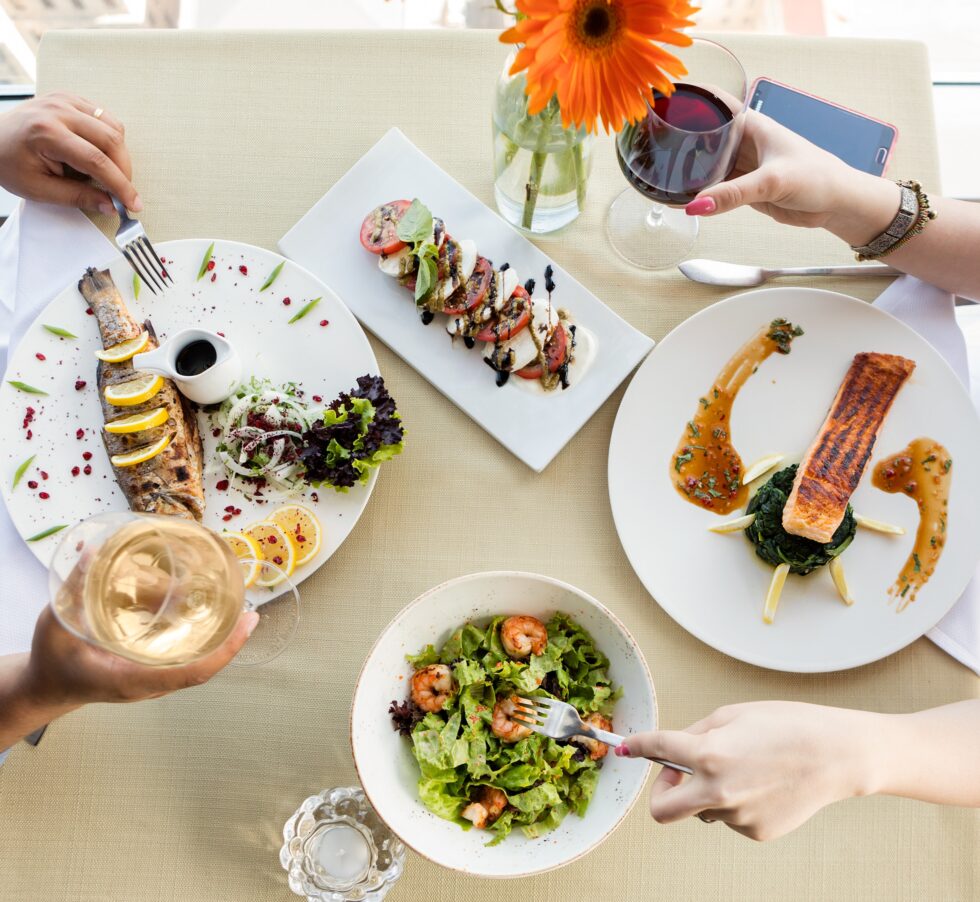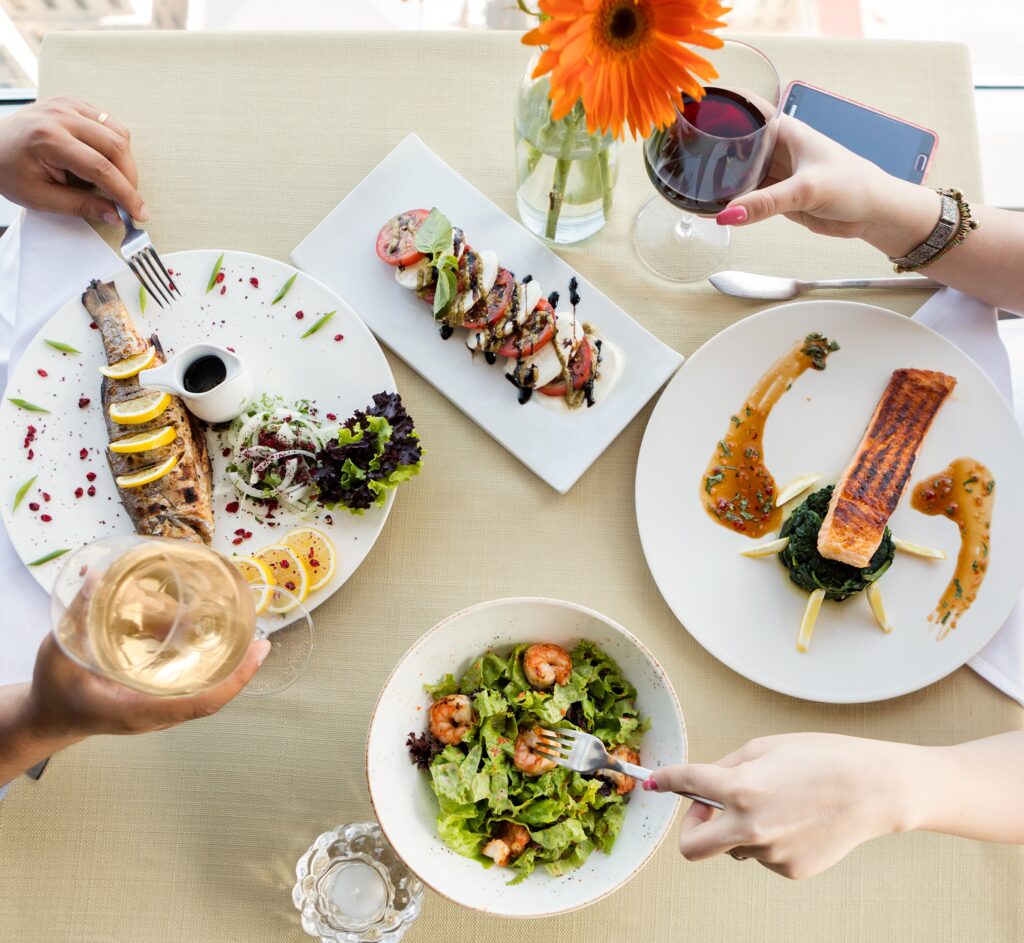 Eating Out
Another major plus for Cadaques is its choice of restaurants. Foodies will love Xiringuito de la Mei. It is located on Ses Oliveres beach, serving the most delicious seafood and traditional Spanish dishes as you take in the sea views. The restaurant is a big pull for locals and visitors, attracting hungry diners all year round.
If you enjoy fine dining, then look no further than Compartir restaurant. The traditional restaurant offers a range of delightful plates to share by offering smaller plates of traditional Catalan cuisine with a modern twist. The restaurant is a popular spot and is featured in many food guides, including the Michelin guide. If you love fine dining, heading to this top-class restaurant is not to be missed during your visit to the area.
Best Time To Visit Cadaques Spain
Cadaques's average temperatures remain pleasant throughout most of the year, although it can get particularly humid throughout the hotter months. Winters in Cadaques can be cold, with a low chance of snow or rain. If you are going on a beach holiday, you should aim to go between June and August. August is the warmest month and can reach 28 degrees, with temperatures dipping in the evening no lower than 20 degrees.
Suppose you are looking to visit for outdoor activities. In that case, July, August, and December experience the least rainfall, with average temperatures of 20 degrees to 28 degrees.
5 Of The Best Things To Do In Cadaques, Spain
Cadaques offers so many fun activities and excursions to keep you busy during your stay. Even though it is a small town, you will not be short of exciting things to do, from discovering its beaches to exploring its popular landmarks. There is something for every traveler waiting to be discovered, which makes Cadaques Spain a hidden gem.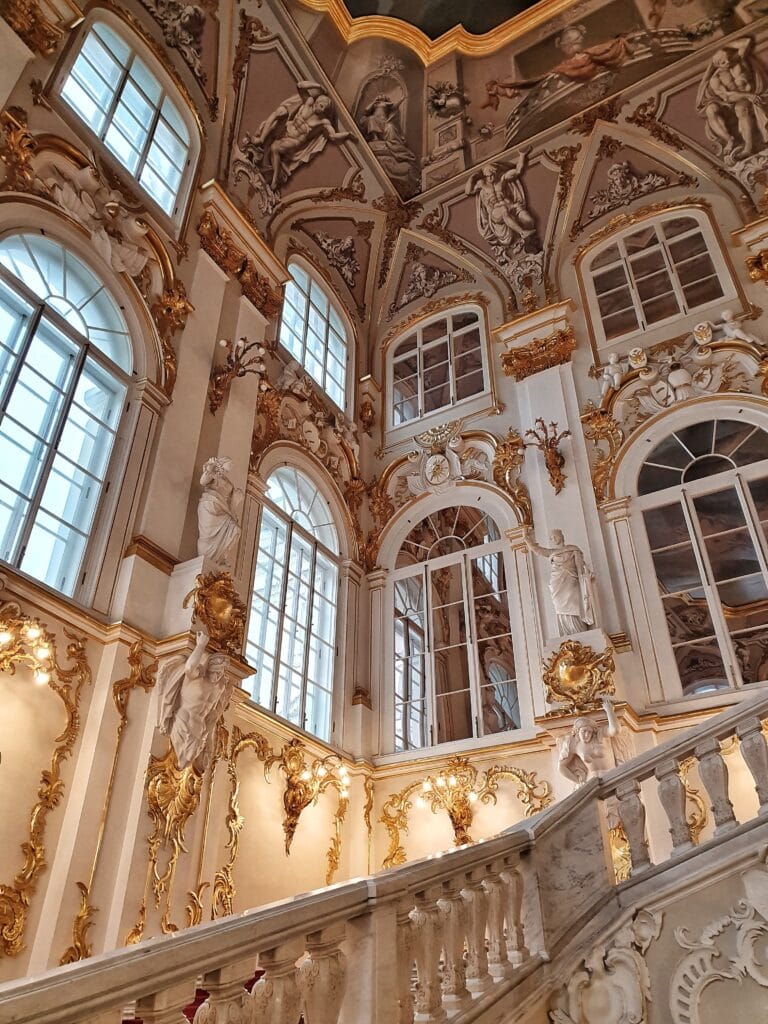 House Museum of Salvador Dali
If you love art, then you will not miss a visit to the House Museum of Salvador Dali. Discover where and how the famous artist lived in the house between 1930-1982. The house of the mysterious and brilliant owner offers you the opportunity to learn about his life and work.
Discover the ornate wildlife displays outside and inside the building. Dali had a real connection with nature and used them as inspiration in his famous artworks. When you wander through the house. You will discover a variety of creations and amazing pictures that have been created in a surreal way giving you the impression of an optical illusion when viewing his work.
Overall, this is a Fabolous tour that should not be missed, especially if you enjoy art and want to discover the history of the famous owner.
Dali Museum, Figueres and Cadaqués
Your trip is not complete without checking out the Dali Museum. The small-group tour is ideal for Dali fans and followers. You can save hours researching the places linked to this marvelous surrealist as you enjoy the comprehensive tour of the top Dali sights.
During your tour, you will visit The Figueres, Dali's birthplace, and view the spectacular scenery in Cadaqués. You will also discover Dali's former home in the village of Port Lligat.
The tour guide Miguel Arnau is exceptionally knowledgeable and passionate about Dali and the area of Cadaqués. For any Dali fan, the theatre museum is a must during this tour, and there is something for everyone to discover.
After exploring Dali's work and residing's, you can stop for lunch in Cadaqués while overlooking the harbor. This tour comes highly recommended and is a professional and efficient tour of the life and works of Dali.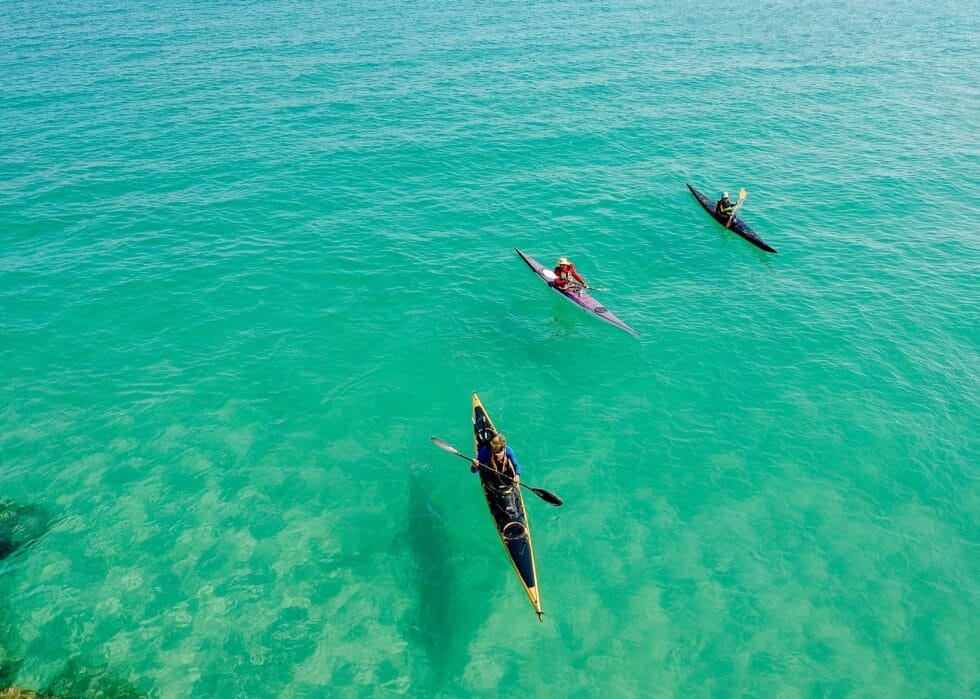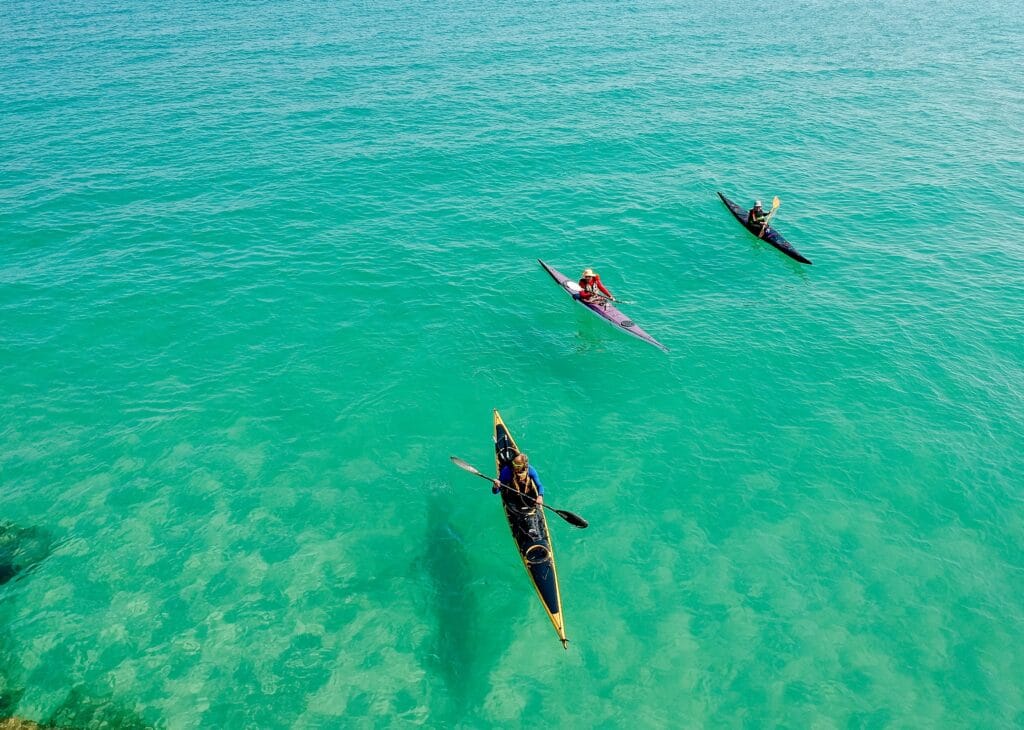 Family Kayak tour to the cave
Suppose it is fun and adventure you are after with the entire family. In that case, the kayak tour is a must—a fun water experience for the whole family to enjoy, with a skilled guide. The kayaking tour is safe, and no prior skills are necessary.
You will learn about the Mediterranean ecology and discover the ocean's inhabitants, like octopuses, urchins, and starfish.
Overall, this excursion is rated as an excellent tour, fun, and informative day out for the whole family. If you love splashing around in the water, and enjoy discovering marine life, then this tour is ideal.
Cap de Creus National Park
If you and your family enjoy exploring dramatic landscapes, then a trip to Cap de Creus National Park should be high on your list of things to do in Cadaqués.
The Park is part of the Verdera mountain range, and various resort towns spread around it. The Park itself is a huge 14,000 hectares to explore. During your trip to the Park, you will discover the lighthouse museum, where you can discover everything about this incredible National Park. You can also pick up a handy map to plan your route to find interesting places to stop along the way.
The main attraction in the National Park is its spectacular rock formations carved out by erosion. The rocks are complex and unusual and house some of the most interesting wildlife. The Park's beauty will take your breath away, along with the stunning views over the Mediterranean Sea. You will also explore some unmarked paths with secluded coves, making it the ideal place to swim or relax.
When visiting the Park, you should bring a jacket, protect you from the winds and hot sun. Also, comfortable shoes for walking are essential. The Park is suitable for the entire family, but you will want to avoid climbing the stone ledges if you have very small children.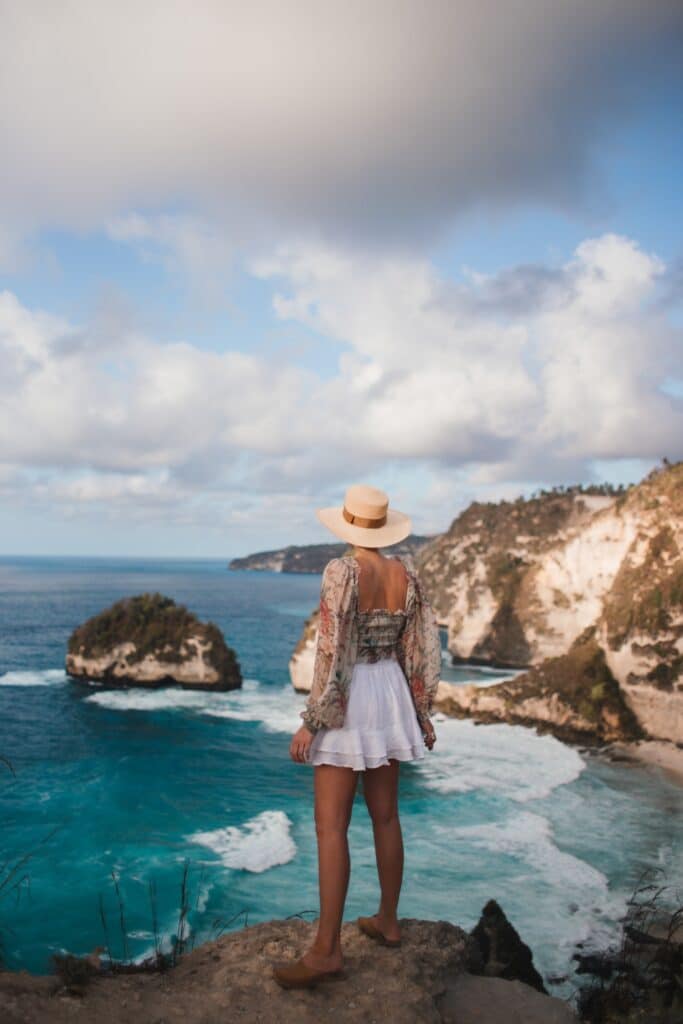 Discover The Amazing Beaches Of Cadaqués
Cadaqués is the ideal destination for beach lovers, offering you some of the most idyllic beaches, part of the tourist coast of Costa Brava. Discover the small and picturesque beaches on its complex coastline, which are separated into segments.
The beaches in Cadaqués are popular with visitors and locals, and they can be crowded, especially during the summer months. Still, you will always find a perfect secluded spot to relax. The charming town is scenic and retains its natural charm, making it a popular beach destination. Here are some of the beaches worth a visit;
La Platja Ros
Discover La Platja Ros, which is split up into two bays. One is lined by bars and restaurants, while the second is secluded and quiet. Take a walk along the first bay towards the sea to see some very impressive homes built there.
La Platja Ros is a popular beach for families or people seeking a quiet retreat in a secluded spot. Perfect after a day of sightseeing and adventure.
Playa Grande
The beach is the main one in Cadaqués, which you can access from the promenade. The impressive stretch of the coast is 200 m and is a pebble and sand beach.
You will find amenities like showers, changing rooms and have the opportunity to rent sun loungers. You will also find a range of bars, cafes, and restaurants nearby.
The beach is a popular spot to visit, and it can get very crowded, especially during the summer season. It is a popular spot for families due to its shallow waters.
Port Argel
The beach is close to the old town, and it is very small. During the summer months, the locals keep their boats here. Because of this, the cleanliness of the beach might not be ideal for you.
If you have been exploring all day and just fancy a swim, this beach is the ideal stopping point. The beach is both pebbly and sandy, and it is the perfect spot to rest after a busy day.
Conclusion
The coastal town of Cadaques Spain is a hidden gem that should be on your bucket list. Discover its charm and tradition by exploring its quaint cobbled streets and pretty buildings. Art lovers will appreciate exploring the life and works of Dali. In contrast, beach lovers will appreciate the stretches of complex coastlines and secluded coves.
The fishing village is now a top spot for beach lovers and those looking for a unique holiday experience. So, if Cadaques is not on your list of places to visit, it could just be the holiday of a lifetime.
If you are planning on a visit to Florida, then discover fun things to do in Clermont.  The guide is ideal for first-time visitors or returning visitors.  You will find something in this list to suit all tastes and budgets.
Make planning your trip easy with cheapo air flights, and receive great discounts on flights, accommodation, and more. Discover Bora Bora and find out the best time to go to bora bora, packed with activities and ideas.  Discover all the cool places to travel on our website.