Plan A Vacation In Maine
Throughout this edition, we would like to introduce you to a destination called Maine and discover the best time to visit Maine, things to do, the best places to visit in Maine, and much more.
When you visit Maine, you will discover endless things to do in the area. Whether you want to go fishing, go for a hike, go swimming in the ocean or head up to the mountain slopes. You can do it all here in Maine.
If you are hoping for a relaxing vacation, why not soak up the sun on one of its stunning beaches, or tour some remote fishing villages. It is all here in Maine. Suppose you are planning a tour to your East Coast destination. You will want to determine the best time of year to visit Maine. This decision will depend on a few factors, where you are going, will it be the coast or inland? And what do you want to do when you arrive?
The best time to visit main for ideal weather is between June and August. You avoid the crowds and enjoy a relaxed holiday; the best time to visit Maine is spring or fall.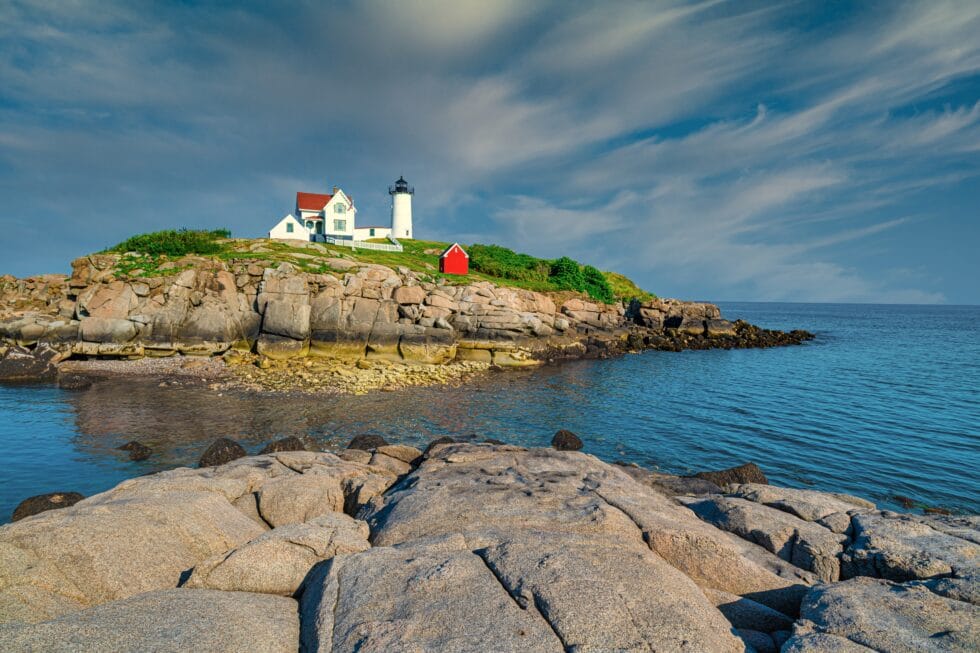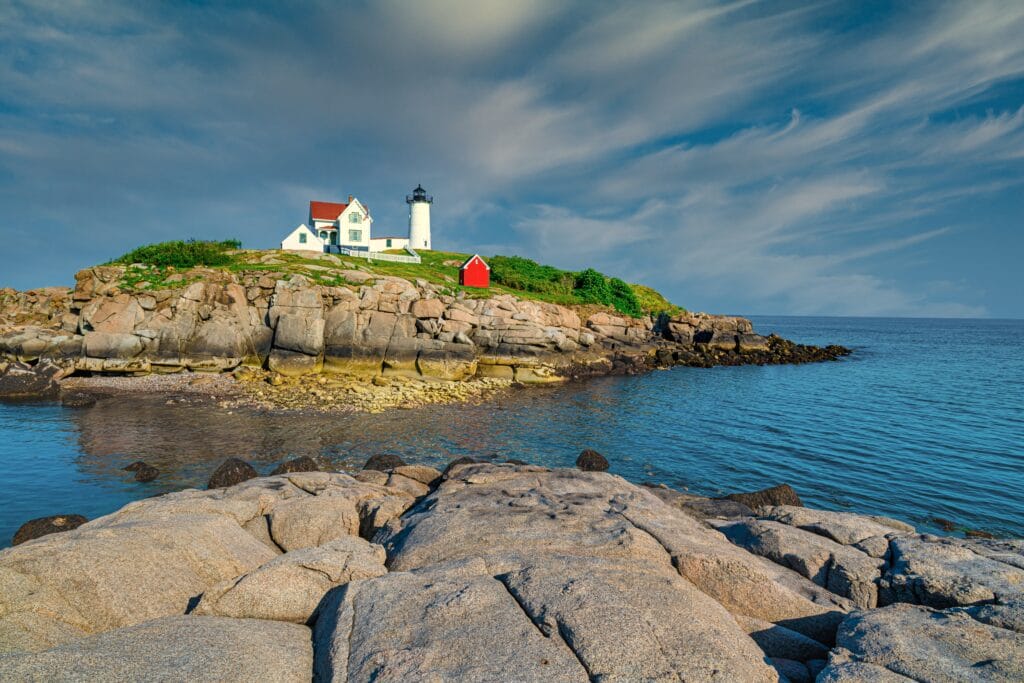 Why Visit Maine?
Maine is mainly known for its rocky coastline, maritime history, and popular nature areas like spruce islands and granite. Many visitors flock to Maine to visit Acadia National Park or Baxter State Park. Not to mention seeing the lighthouses or indulging in some lobster. Or if you are on a more relaxed break, then heading down to one of the sandy beaches in Old Orchard or Ogunquit.
Maine is known as the Pine Street State because of its parks and forestry. Maine offers beautiful natural scenery and an abundance of things to do. If you visit the area for its long stretches of coastline or delicious seafood, you won't be disappointed. If you have not had the opportunity to visit this excellent state, you are in for a treat.
Best Time To Visit Maine
Visitors flock from all over the world to see all the foliage in New England. You will agree that Maine is the ideal place to visit. Its yellow, orange, and red leaves on various trees, with the Atlantic Ocean's backdrop, or freshwater lakes and rivers.
The best time to view the foliage in the fall when visiting Maine is late September to October, and particularly around Columbus Day Weekend. Between September and October. You will find that the weather will be ideal for touring the coast. Or visiting the Maine lakes regions and walking in the mountains to view all the spectacularly colored trees and fall colors.
Maine's fall foliage season is a popular time to visit the area, especially on the fall weekend. Tourists come from all parts of the world to witness the spectrum of color on display. At this time, you will also get the opportunity to go to its fall festivals, which the area is renowned for.
You may want to book your accommodation and travel in advance for a fall getaway. Or you may choose to tour the coast, stopping at various coastal towns and staying in various accommodations along the way.
In Maine, fall is the harvest season for many farmers and offering fresh vegetables and fruits. You are sure to find that perfect pumpkin to carve just before Halloween. You will find that during fall in Maine, the food is terrific, with many restaurants and shacks offering clam chowder, fresh lobster, and blueberry pie. This is the ideal way to round off your day in the area.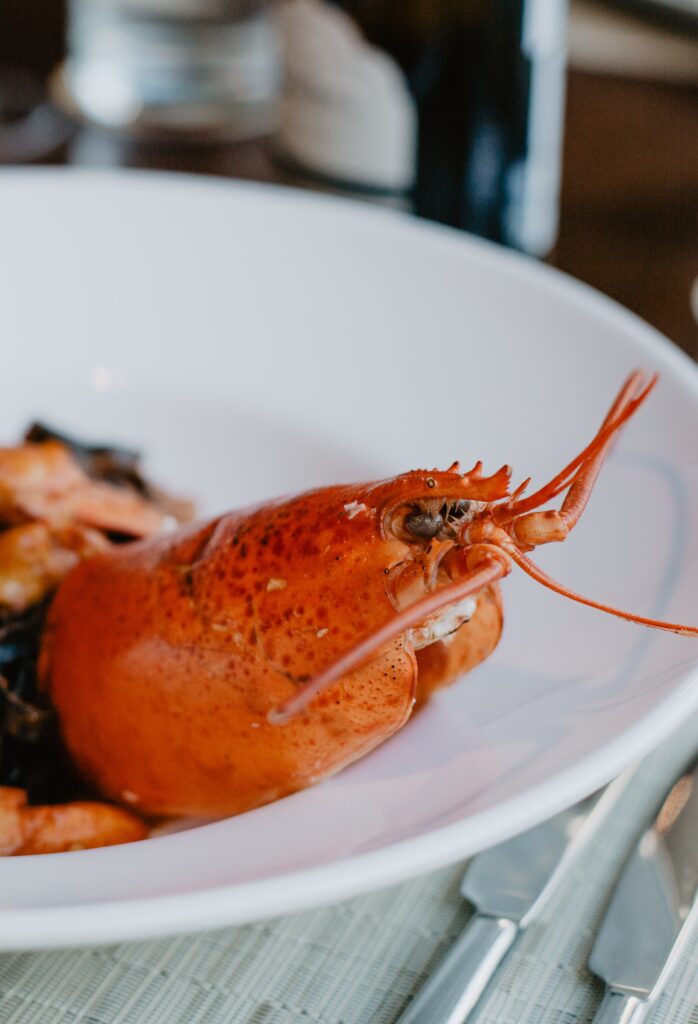 Best Time To Visit Maine For Lobster
Suppose you are wondering if there is a lobster season in Maine? Maine's coast harvest lobster all year round, but the harsher weather and months, especially in late December, lobster can be in limited supply and increase in price.
Lobster season starts in spring, and throughout May, lobster is not in high demand so you will find some reasonable prices for hard shell lobster. During the summer months in Maine, the soft-shell lobsters are in abundance, but you may find that hard shell lobsters are more expensive. Go in late September to early December. You will find that hard shell lobsters are in abundance with less demand from tourists so the prices will be reasonable. The best time to visit Maine for lobster is July to September when lobsters are plentiful at the ideal price.
Best Time To Visit Maine For Whale Watching
When visiting Coastal Maine, whale watching is a prevalent part of the summer vacation, right up there with lobsters on the docks. Maine has a vast coastline and has various whales for you to spot, including Humpbacks, Minkes, finbacks, and many more varieties. You will find that whale watching season runs from April to October. But the best time to visit Maine for whale watching is June, July, and August.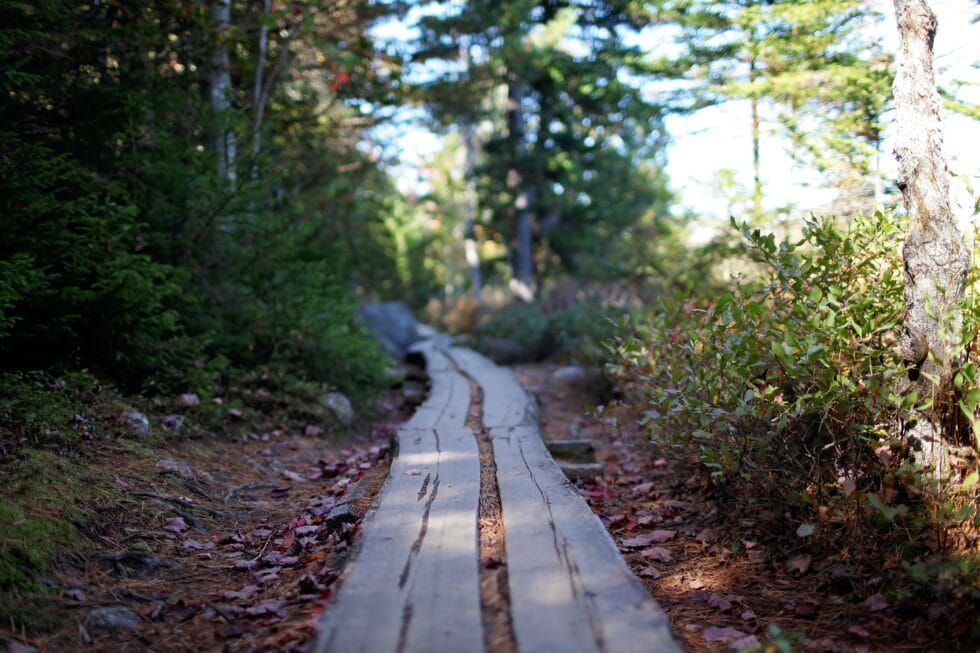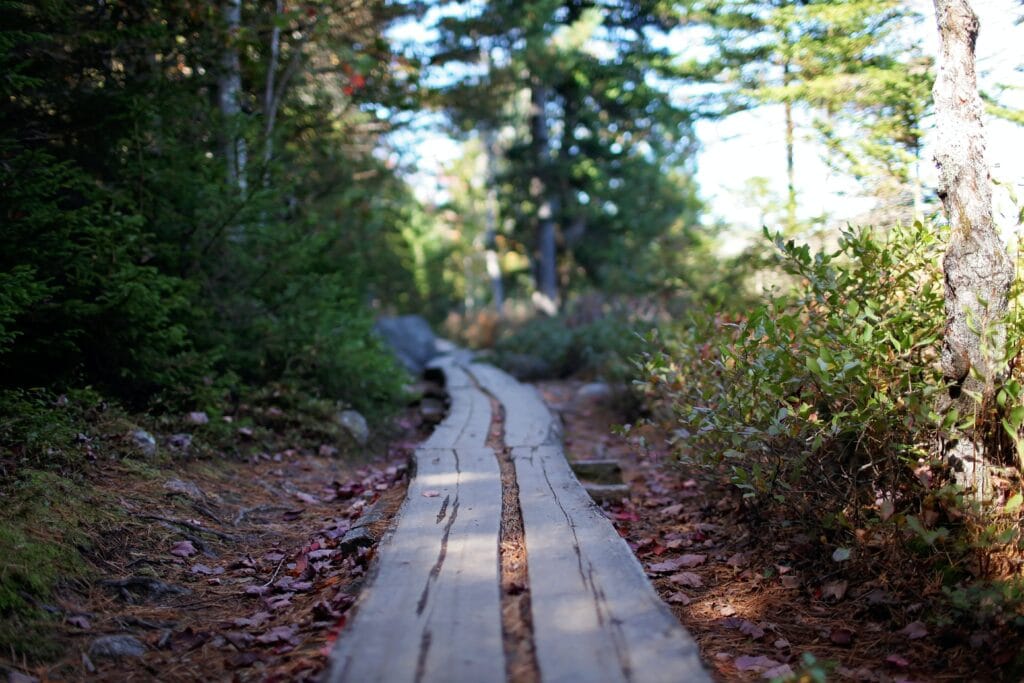 Things To Do In Maine
When you think of Maine, you will have many romantic images of the northern New England state. Rocky coastlines, fishing harbors, lighthouses, and pine trees. If you have all these images of Maine, then it certainly will not disappoint. But Maine offers so much more, like museums, beautiful gardens, historical attractions, and outdoor activities. When you are on your Maine vacation, Maine will spoil you for choice. Here are a few of the must-see places for you to plan your visit.
Acadia National Park
If you enjoy the outdoors, you will not want to miss it. It is situated on a beautiful coastline stretch, surrounded by lakes, forests, and streams. If you are going by car, you can take the Park Loop Road, which goes past all the attractions, and it is the ideal way to tour the park.
There are also Island Explorer Buses that connect the attractions. If you are a cycler or hiker, you can follow the unpaved carriage roads; there are over 100 miles of trails for all levels.
The main attractions of the park are Bass Harbor Head Lighthouse and Thunder Hole. Another popular spot for visiting is the Schoodic Peninsula, where you will find more trails and stunning coastal views. Throughout the park, you will find two campgrounds and picnic areas.
Visit Marginal Way and Ogunquit Beaches
If you are looking for the ideal way to view the rocky coastline, you can take the paved walking path from Ogunquit's long sandy beach to Perkins Cove. You will discover rocky cliffs and sandy coves. The track is mainly for walkers and runs for a mile heading to Perkins Cove.
Throughout the path, you will find benches that overlook the sea. If you want to go back to town, you can head down the Marginal Way, which takes you along the shore road.
Ogunquit Beach is popular with families because of its gentle warm waters. You might find that during summer, the town's shops and restaurants are busy. It also attracts art-loving tourists who are eager to visit this thriving art community.
Visit Coastal Maine Botanical Gardens
You will want to visit this newly opened garden, which is well manicured and creatively designed. You will find that the various paths wind around themed gardens, where you can spot various plant life and other environments. You can stroll around the various gardens experiencing flavors, textures, fragrances, and more. There is also a children's garden containing a woodland village and fairy houses, which all ages can enjoy.
You can find a range of walking trails throughout the grounds, sloping down to the shore and includes shore environment experiences. Some tours highlight and follow the themes in the gardens, like native or rare plants. When you walk around the grounds, you will discover sculptures done by regional artists. You can find various art exhibitions in the visitor center during spring, summer, and fall.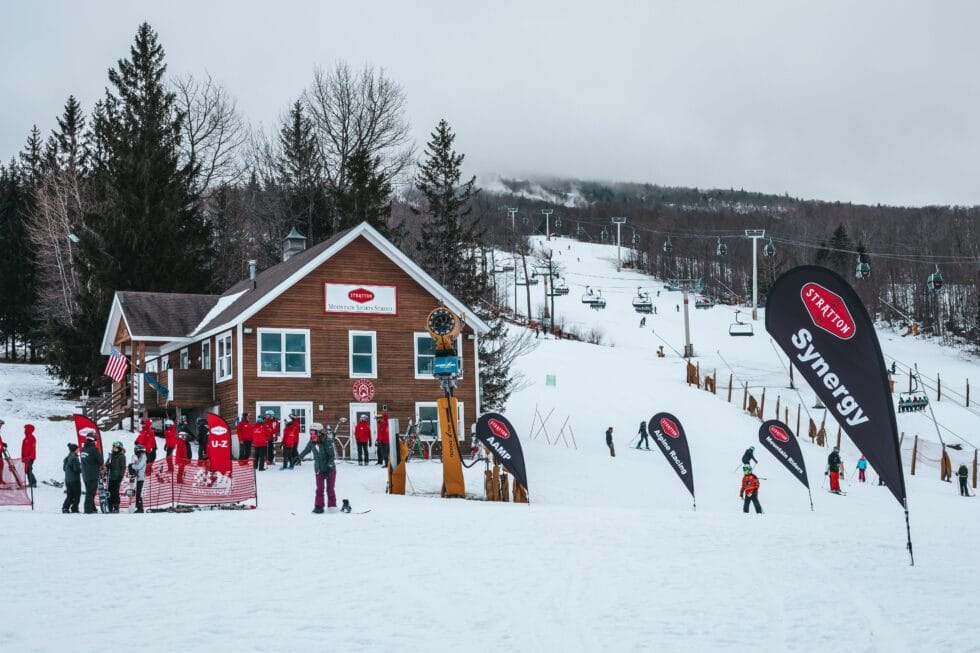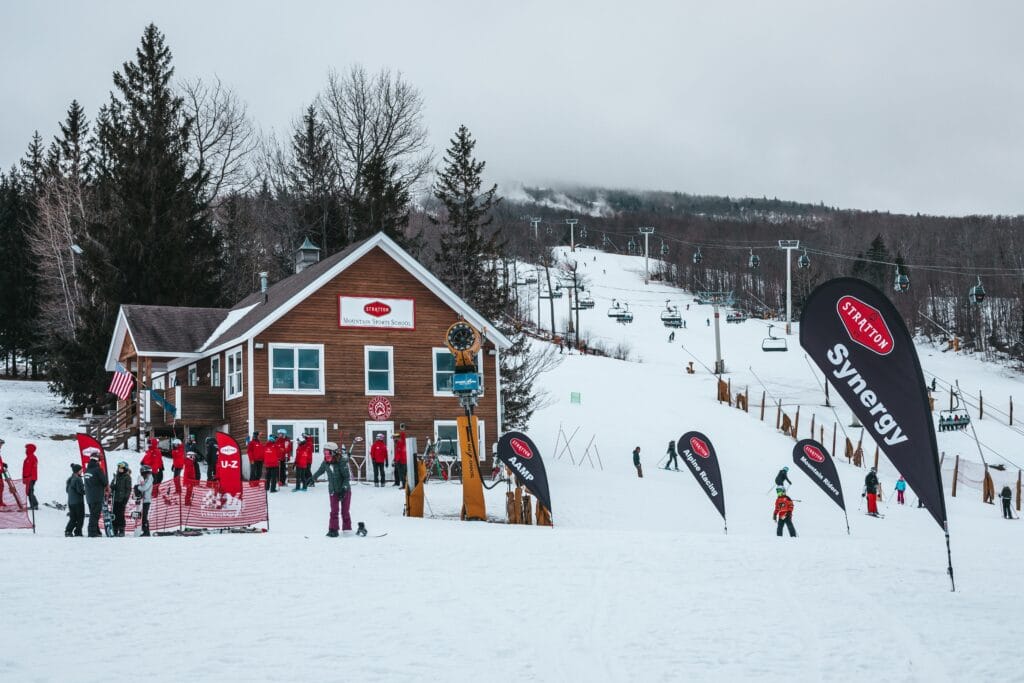 Best Places to Visit In Maine
Best Time To Visit Vermont
If you plan on stopping off at Vermont, you will find that temperatures are moderate all year round.
But during winter, the snow can be intense, and also throughout early spring and late autumn.
Vermont can experience very severe snowfalls. Mainly in the northern regions. Vermont is a popular destination for winter sports. Most people visit the main winter resorts, including Killington and Stowe. If you're not keen on winter sports, then Vermont's best time would be spring through to early autumn.
Vermont And Months To Avoid
Visitors who are not into winter sports or snow activities should avoid going in winter. Another popular time to visit Vermont is in Autumn when most holidaymakers flock to see the fall foliage during the first part of October. But if you prefer fewer crowds, you should try to avoid this part of the year.
During the spring in Vermont, it presents various recreation and sightseeing opportunities, as the weather conditions are more pleasant. During March and April, it allows skiers and snowboarders to enjoy their final months of the snow. This is the ideal time for skiers to visit the mountains and resorts.
In May and June, you will find warmer weather on the blossoming landscapes, and the area springs to life, with farmers markets, festivals, and cycling through the trails. This is the perfect condition to enjoy various outdoor activities, making it the ideal time to visit Vermont. You will find popular festivals and events attracting thousands of visitors to this ideal destination.
Best Time To Visit New Hampshire
You will find that the weather is changeable in New Hampshire and contains a similar climate to New York. In this region, you will find that the snow is mostly in its winter months. The best time to visit New Hampshire is between late spring, late summer, or early fall.
If you prefer to avoid the crowds, you should avoid the autumn weekend, when thousands of visitors will flock to see the fall foliage.
Suppose you are planning to visit the white mountains regions. The weather can be severe with snow, and you can experience intense winters. During spring and autumn, the wind can be fierce. Before you travel, you should check out the weather conditions, especially in high-altitude areas.
New Hampshire And Months To Avoid
When it comes to the white mountains regions, if you are not a hiker, skier, or participate in outdoor sports, you should aim to avoid winter and early spring.
Temperatures in New Hampshire can have humidity and high temperatures during July and August. You might want to avoid these times as the conditions could prove uncomfortable.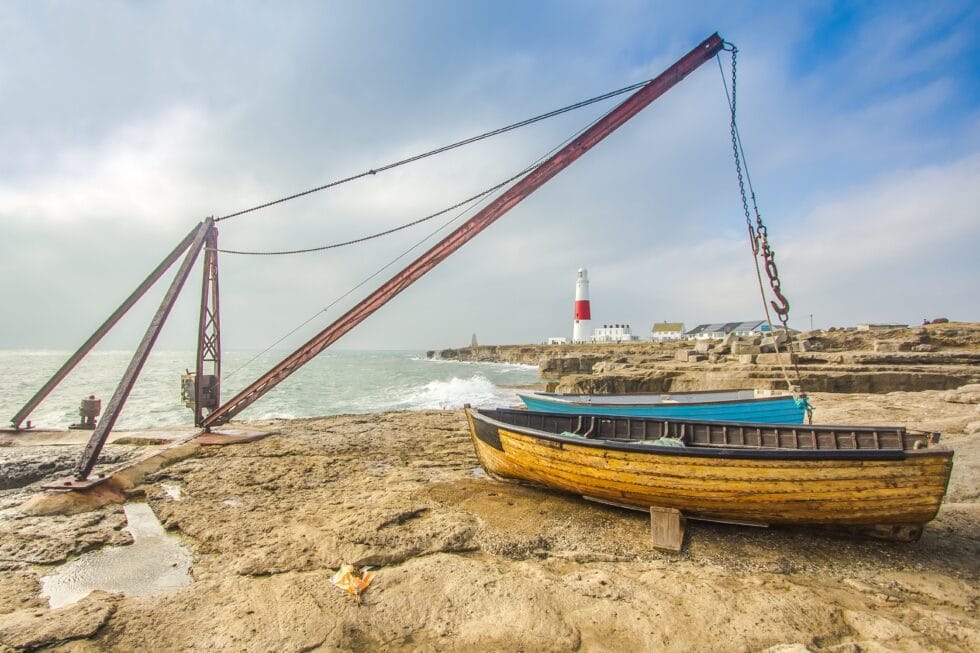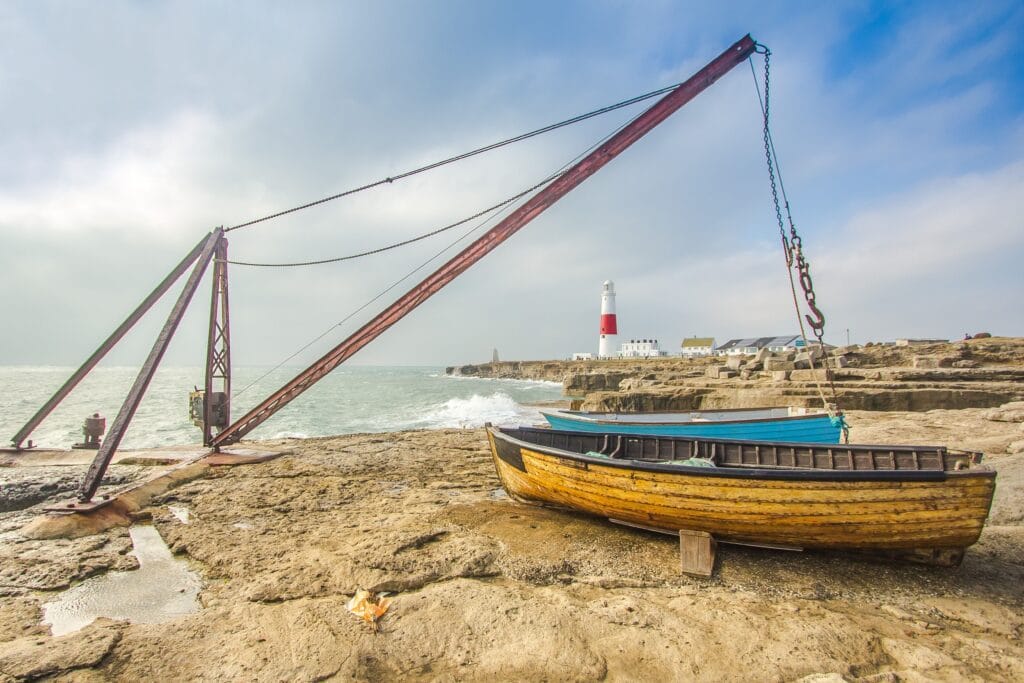 Portland Maine
When visiting this city, there is an abundance of things to do, from indulging in creative food experiences, discover the maritime history and its history of agriculture. But the most popular thing about Portland is its sailing trips, fabulous restaurants, unique boutiques, and historic homes. Here are just a few ideas for you when visiting this proud little city.
Portland Head Light
This is the oldest lighthouse in Maine and dates back to 1791 and one of the most beautiful you are likely to see. Why not delve into its history in the museum within it, along with its gift shops. If you feel like a trek, you will find the Forte Williams park right next to it, with trails, picnic tables, gardens, and a beach.
Old Port
When you think of Portland, several ideas might come to mind, like salty air at the old port and cobblestone streets—containing art galleries and boutiques. You may even think of the best restaurants and bars which surround this city. Or tourists who are flocking to go sailing, shopping, and walking around the harbor. When the crowds leave after fall and summer, the locals reclaim their streets, dine out, and visit the various bars in the area.
Conclusion
Suppose you enjoyed reading best time to visit Maine. In that case, you may enjoy reading Hawthorne, California, which is another excellent destination to visit. Twtwebstar provides complete travel guides to plan your holiday like a breeze and provide ideas to spark your imagination and get the best out of your holiday.
Book flights with Cheapo Airline, and save on your next vacation.  Discover discount hotels, excursions, and more.
Another destination worth a visit is Clermont.  Discover exciting things to do in Clermont for the whole family that will keep you entertained from start to finish! Also, be sure to check out the hong kong skyline, and take in the spectacular views.