Falmouth is a small town on Cape Cod. You'll find things to do for adventurers and tourists alike, especially if you're looking to get away from the busy hustle and bustle of Boston. From kayaking and hiking trails to beautiful seascapes and beaches, Falmouth has something for everyone! We've put together 8 things to do in Falmouth MA – Adventurers Delight needs no introduction!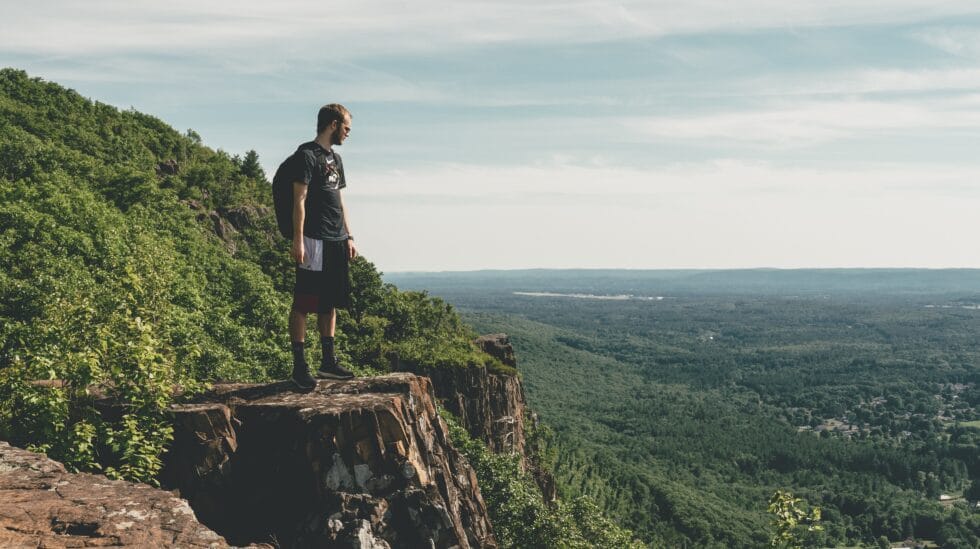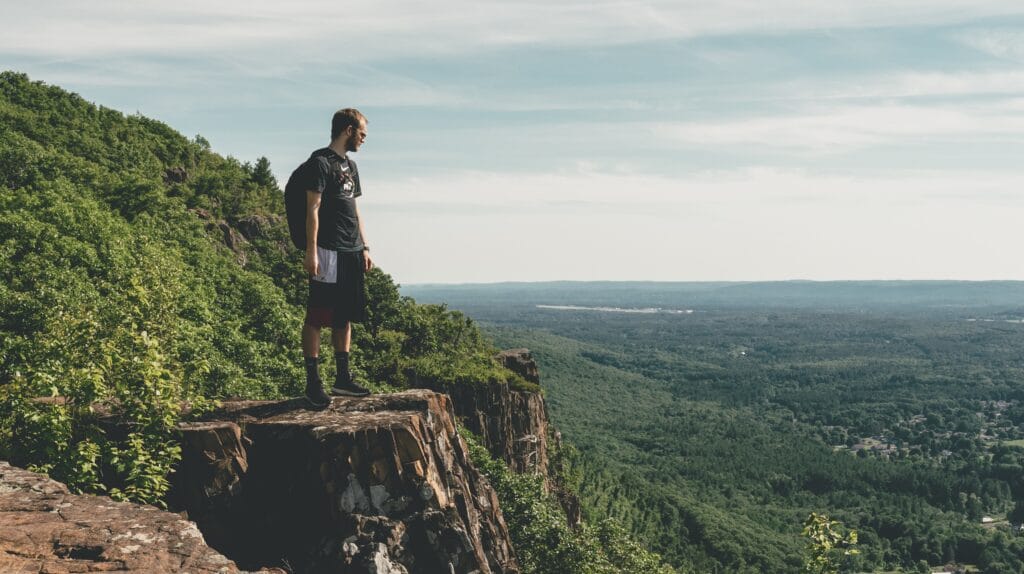 About Falmouth MA
The village of Falmouth, the Cape's second-largest settlement, was founded in 1660. It is now mostly residential, with a mix of old and new housing developments and a significant year-round population. Many of the residents of the Cape commute to areas across the state, as well as to southeastern Massachusetts and even Boston.
Falmouth has a picturesque main street with a distinctive New England village green and a shop-lined Main Street. Falmouth faces Nantucket Sound to the south, and there are several crowded beaches that are popular with families. The Falmouth Heights neighborhood offers inns, B&Bs, and private residences on residential streets leading onto the sea, with the popular Captain's Hill section, which is dotted with modern homes and townhouses. Grand Avenue, the main street in Falmouth Heights, runs along the coast and the beach.
The village of Woods Hole is on the west side of Cape Cod, facing Vineyard Sound. It is the home of several scientific research institutions, including Northeast Fisheries Science Center (which houses the largest animal holding tanks in the world) and the Woods Hole Oceanographic Institution. It is also well known for its shark research, whale watching, and advanced marine biology studies.
For guests visiting in the off season, a wide range of shops, restaurants, and lodgings are open all year. Best of all, whether you're here in the summer or winter, there's always something to do in the area.
Falmouth's position in the southwestern corner of Cape Cod, nestled between Buzzards Bay to the west and Vineyard Sound to the south, is a spectacular setting.
Falmouth offers a wide range of activities that can be enjoyed by everyone in the family, including hiking and biking trails along with bird watching.
There are so many enjoyable things to do in Falmouth, Massachusetts, and excellent sites to visit. Visit the various attractions, sip wine at the vineyards, enjoy the wide variety of restaurants and boutique shops on Main Street.
There are several beaches to explore, including Falmouth Heights, Old Silver Beach, and Wood Hole.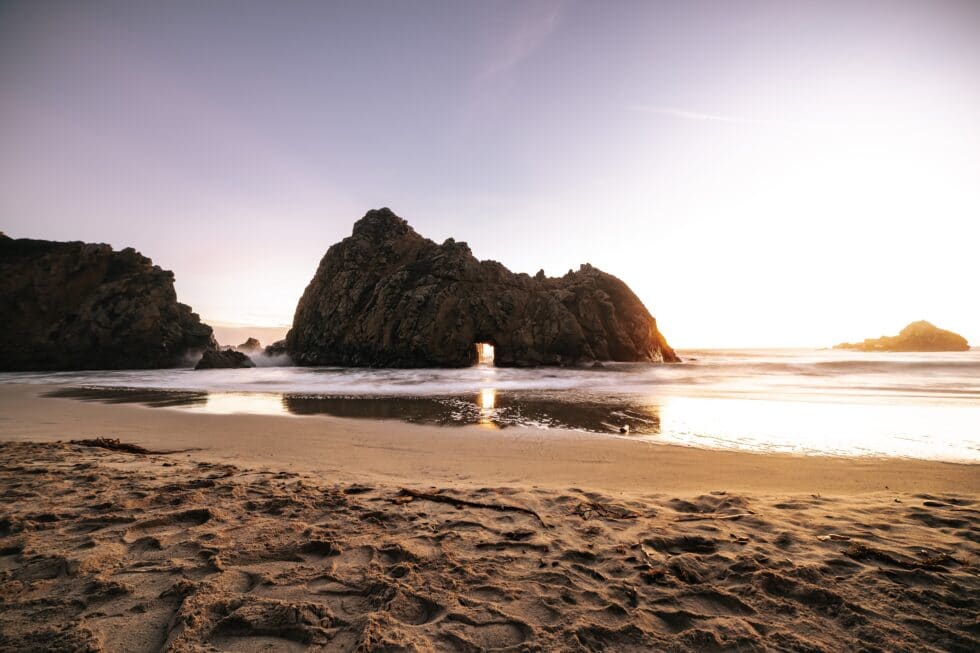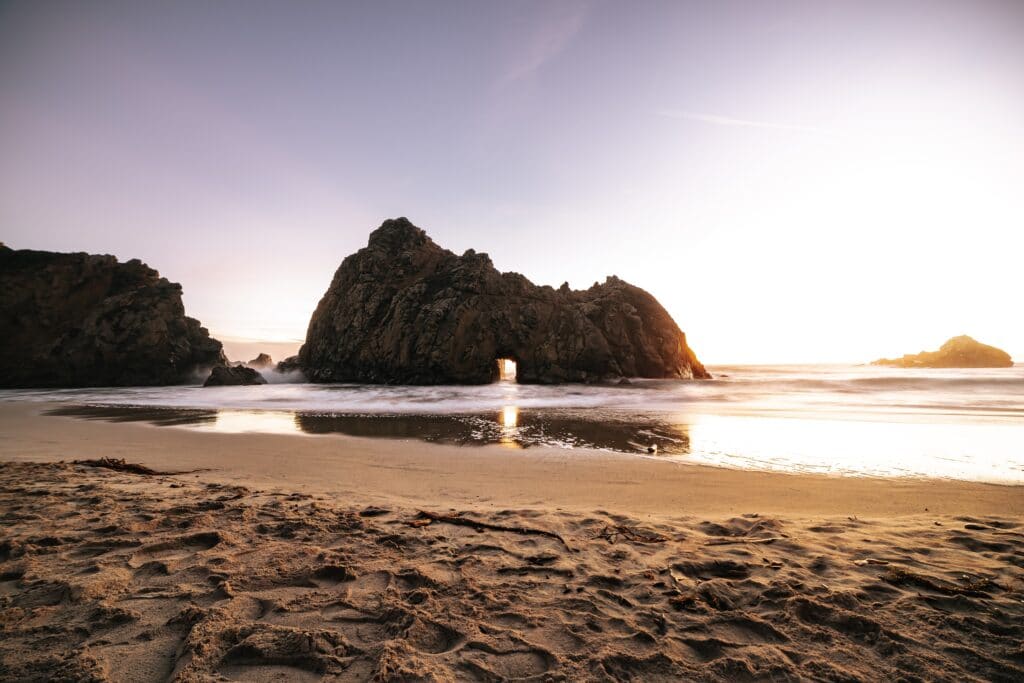 1.   Falmouth Heights Beach
Falmouth Heights Beach is surrounded by a beautiful stretch of sand and several fine restaurants. Falmouth Heights is the epicenter of summer fun, named for its panoramic view.
From the shore, you may view Martha's Vineyard from the east and Nantucket from the west. An esplanade, with a long beach front walkway, makes for an enjoyable day by foot or bike.
The Falmouth Heights Beach is not only a great place to relax but also has two playgrounds for kids and even hosts the town's annual sandcastle-building contest.
The British Beer Company, which is a few minutes' walk away, sells beer. There isn't any concessions stand, but it's only steps away from the beach.
Soprano's, located near the beach in a restored oceanfront structure that formerly hosted the renowned Casino by the Sea and Wharf Restaurant, is a popular place to eat, drink, and dance.
This is the ideal beach destination for families with teenagers, young adults, and any individual searching for a Falmouth beach with lots of action.
For everyone else, Falmouth Heights Beach is also long enough that you'll have space to get away from it all when you're ready to relax in the sun with a book.
There is no parking fee at the beach, and plenty of spaces are available for those who wish to come by car.
The quietest beach in the area is Falmouth Heights, which is a bit more out of the way than the well-known Old Silver Beach.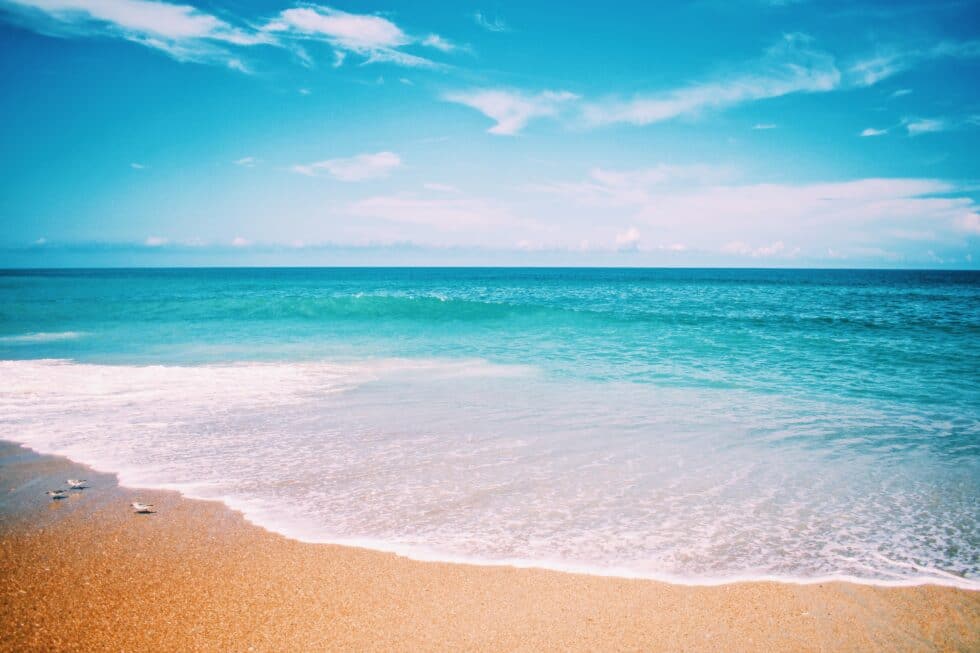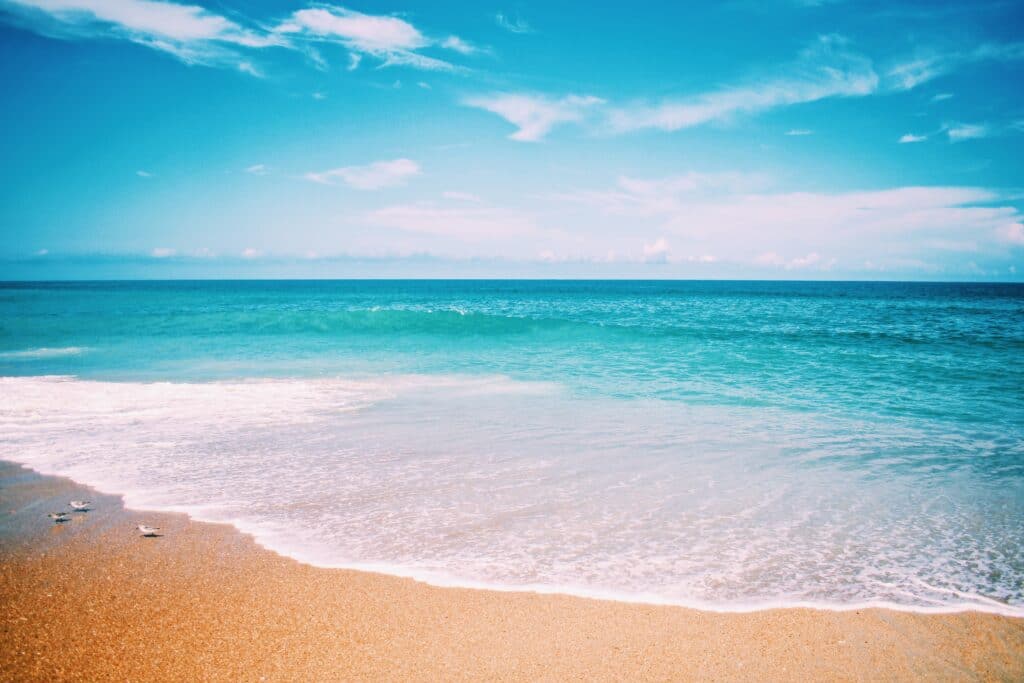 2.   Old Silver Beach
Old Silver Beach in Falmouth is one of the most appealing beaches in the region. It's also regarded as one of the finest Cape Cod beaches! Both tourists and locals flock to this long, sandy stretch of coast. Lifeguards are on duty as usual at other Falmouth beaches.
Old Silver is notable for its white sand and Caribbean blue seas, as well as being on the list of best sunset spots in Falmouth. The beach is ideal for a long-term stay with all of the services, including a food stand, accessible restrooms, and rinsing showers available.
There's a tasty food stand that serves seafood, chicken nuggets, burgers, and other munchies, as well as ice cream and other sweet desserts. Old Silver Beach has several public restrooms with outside showers. 
After a long day at the beach with the family, you deserve a frozen mudslide, so go to the Sea Crest Beach Hotel's adjacent outdoor bar and have a seat. You can also go up to the rooftop deck for an even better perspective of that breathtaking Falmouth sunset!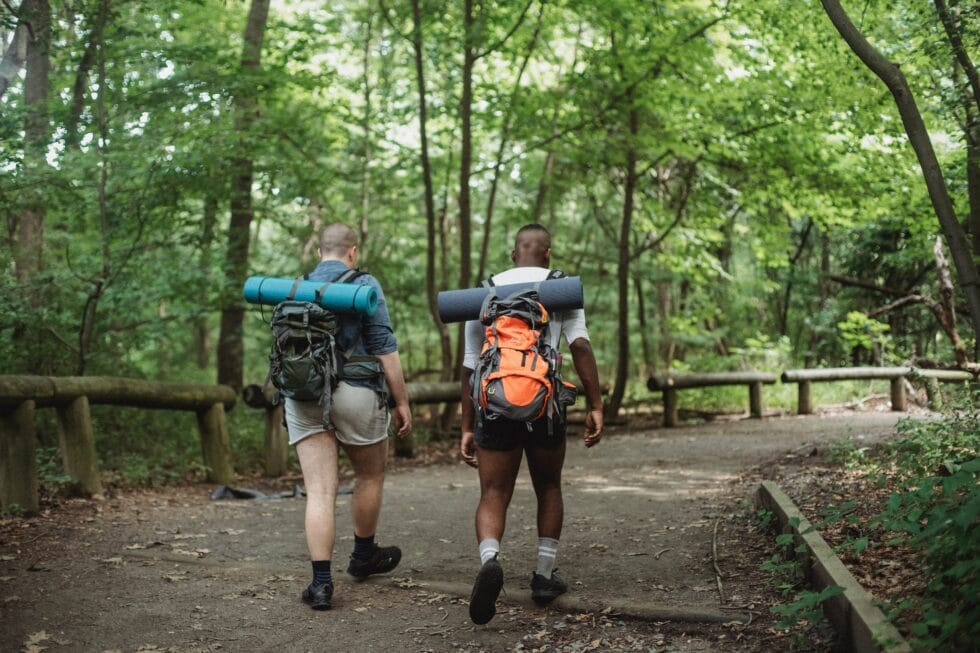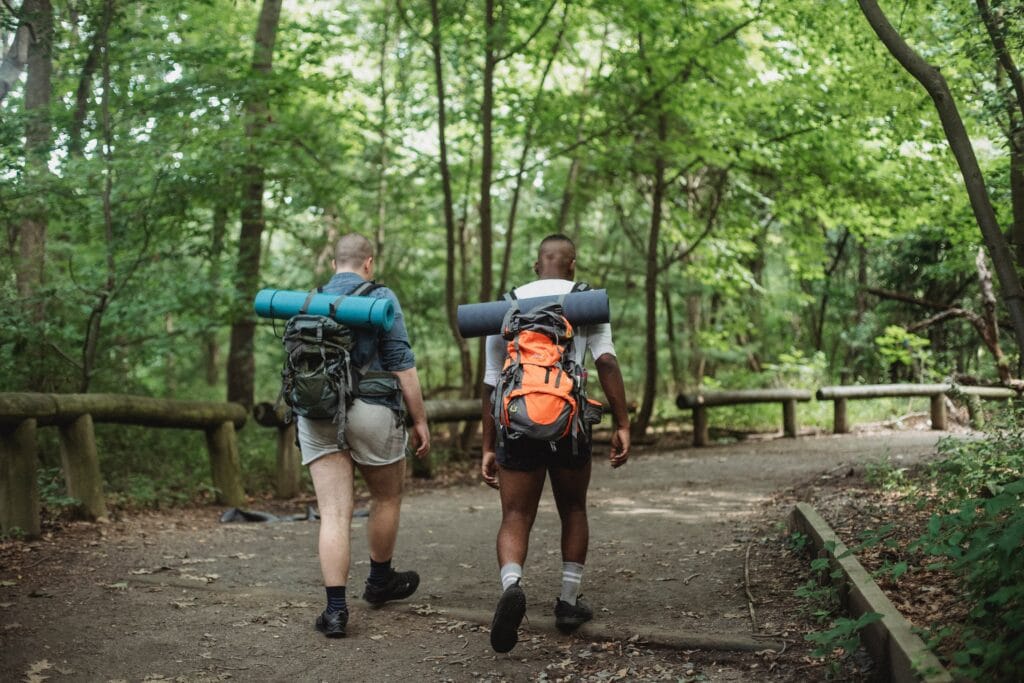 3.   Hike on the Shining Sea Bikeway
A wonderful 10.7-mile bikeway for cyclists and hikers, the Marconi Rail Trail extends from the steamship authority's station to its southern terminus at the end of Wood Hole.
This paved multi-use path is more than simply a cycling, running, and rollerblading route; it's also a gateway to spectacular views of Cape Cod Bay.
The Shining Sea Bikeway, a beautiful and challenging trail that connects Falmouth with Woods Hole and then on to the Cape Cod Rail Trail.
Following the Old Colony rail line, the newer extension travels through Sippewissett Marsh by cranberry bogs and views Chapaquoit Beach and Sippewissett Pond. The entire route skips much of Falmouth's notorious summer traffic by cutting across the coast and crisscrossing the Salt Pond Bird Sanctuary.
This is a popular location for cross-country skiers during peak periods. The trail itself is simple and can be completed by novices as well as seasoned athletes.
It's a paved road, so there's no need to worry about getting caught in the muck. However, there are some steep hills and turns that make it not an ideal trail for beginners.
This is a great place to get in your miles, enjoy the scenery, and get a feel for nature in Falmouth.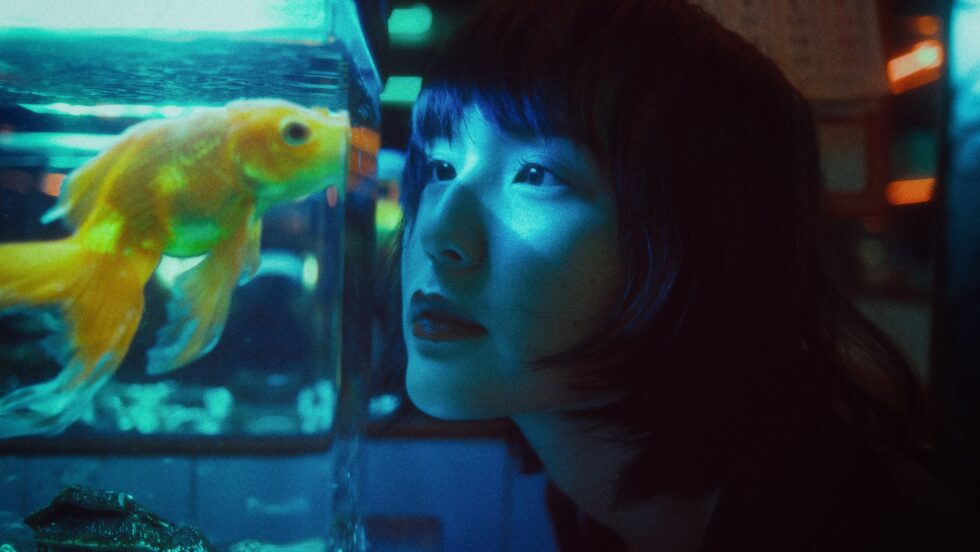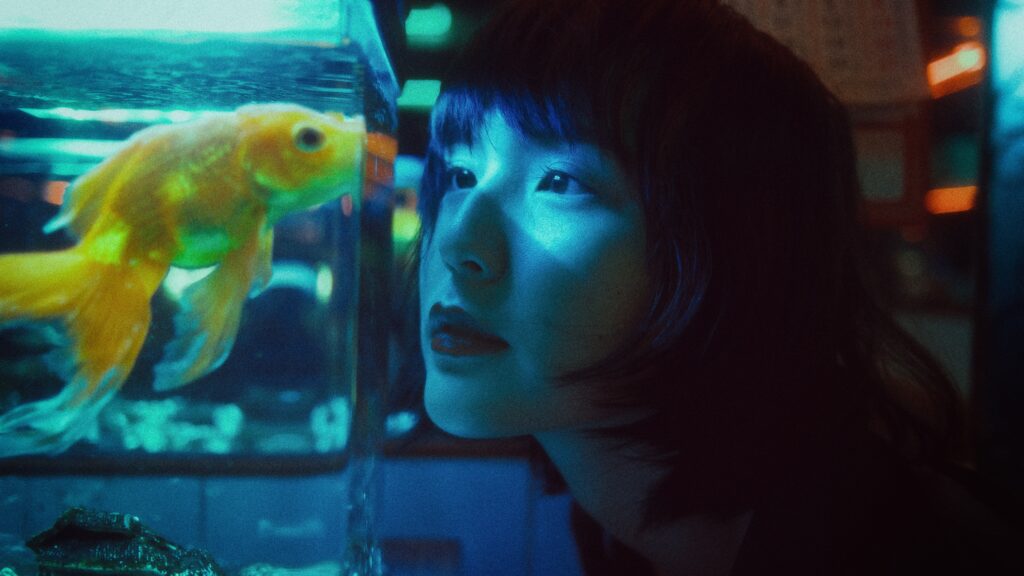 4.   Woods Hole Science Aquarium
The Woods Hole Science Aquarium in Cape Cod, Massachusetts, houses around 140 different species of marine animals from the Northeast and Mid-Atlantic United States. The Aquarium is intended to be toured on your own, with an emphasis on the main exhibits and a peek at behind-the-scenes operations.
We have always been enthralled by the sea, and there are numerous creatures that wander about in the blue seas that continue to astonish us. It is owned by the government and run by the National Marine Fisheries Services and the Marine Biological Laboratory of the University of Massachusetts.
This charming location, which is little in terms of area, but huge in terms of species diversity, has 140 different types of marine life creatures. In addition, there is a touch tank where visitors can get to know the creatures in an extra special way.
The seals on the outside are a lovely touch, and you can go to see them. Another distressing element is that the sea turtles are washed up on the beaches, and this is a sad situation. The aquarium rescues and attempts to rehabilitate these creatures and returns them to the ocean.
Visitors are welcome to tour the facility's interior, where they can watch animals being fed, tanks being cleaned, and life support systems maintained. Every year, approximately 80,000 people visit the aquarium, including 10,000 kids on school trips.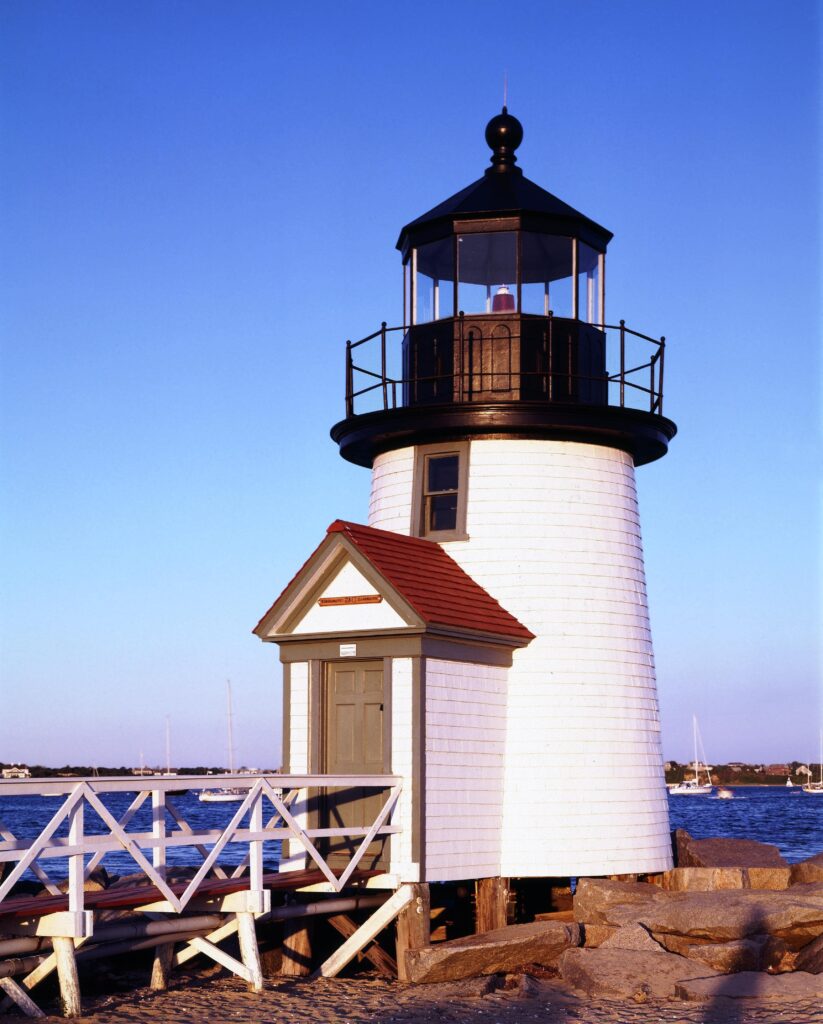 5.   Nobska Point Lighthouse
The Nobska Point Lighthouse, which boasts spectacular views of Buzzards Bay, the Vineyard Sound, and Nantucket Sound, is a historic landmark.
It was built in 1927 and is still an active lighthouse today. The museum has tours every day during the summer months, which include the scenic gardens and the museum.
There are audio tours available for rental to learn more about the lighthouse's history. The grounds are open daily, year-round.
The Nobska Lighthouse is a famous landmark in the town of Falmouth. Since 1829, the light has been shining at Nobska Point.
The museum offers a great experience for those who love lighthouses and history, as well as those looking for some beautiful views of the ocean.
You may see the lighthouse from Nobska Beach, or you may go straight to the grounds for a group tour.
Take in the beautiful view of the sparkling seas of Cape Cod as you reach the top. You may occasionally observe the Martha's Vineyard ferry crossing past the lighthouse.
The lighthouse was added to the National Register of Historic Places in 1987 and is still an active aid to navigation today.
When traveling to Falmouth, Cape Cod, this breathtaking yet peaceful location is one site you must see. Also, marvel at the wonderful views of Vineyard Sound.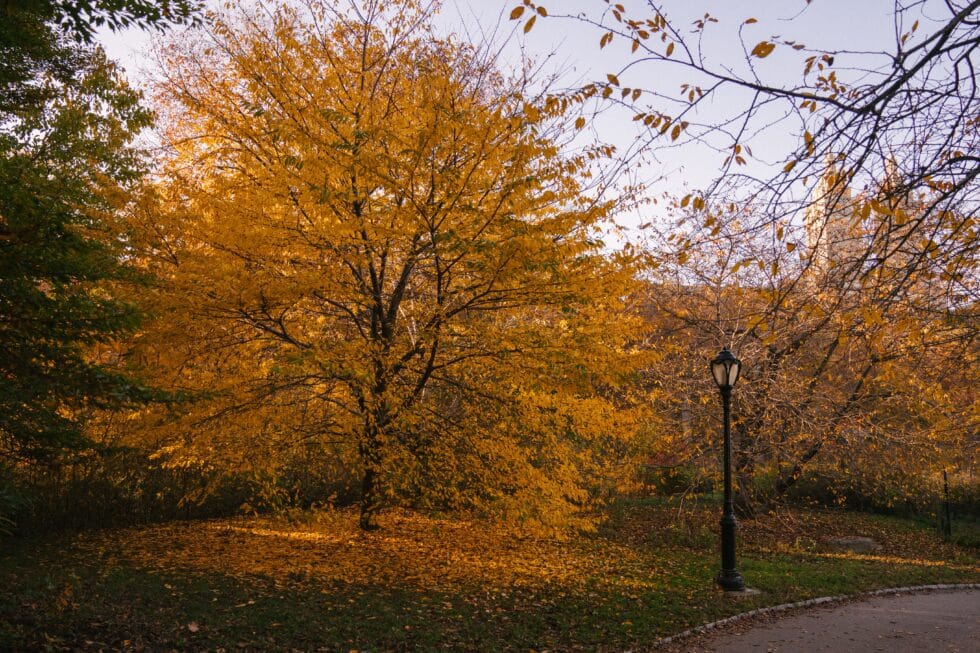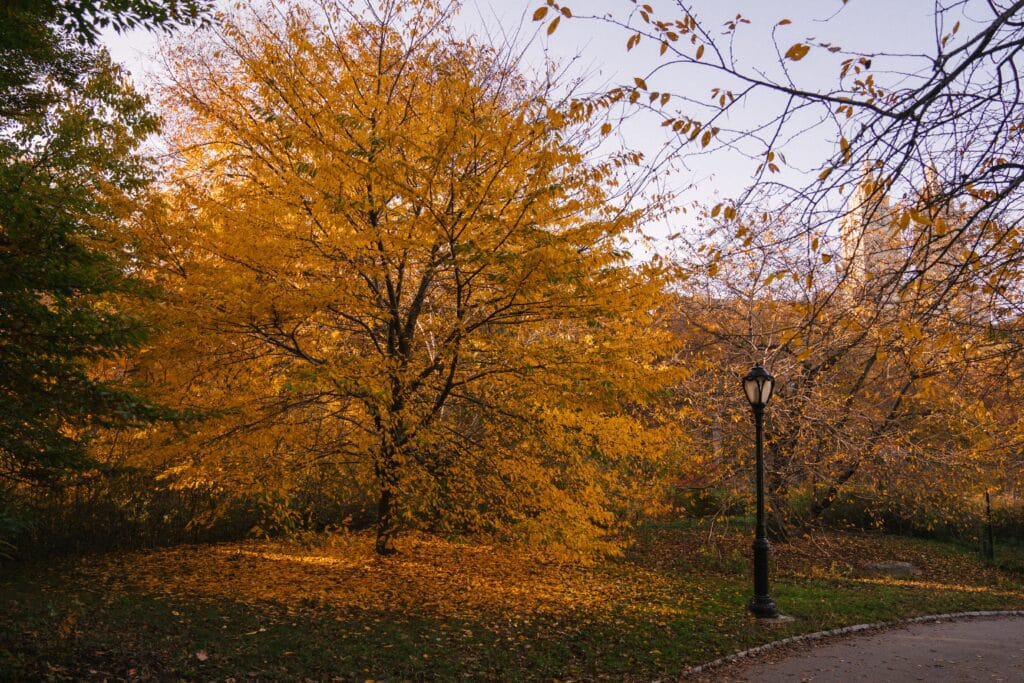 6.   Visit Spohr Gardens
Spohr Gardens is located in Falmouth, between Woods Hole and the town center. Six acres are situated on Oyster Pond's banks in Falmouth's northern district; the garden features views of Great Harbor and Martha's Vineyard.
Next to Oyster Pond, this 6-acre woodland garden is the ideal spot for a stroll in nature. Forget about the traffic, congestion, noise, and pollution while you stroll through the garden's walkways and meandering pathways.
There are no vast lawns to be seen, but there are several pathways and walkways to take visitors to some lovely locations.
Take a walk through the garden and enjoy all of the gorgeous flowers, including daffodils, rhododendrons, azaleas, and peonies.
Charles Sphor was a collector of ship bells and anchors; hence Spohr Gardens has a genuine nautical feel to it. It's a fantastic, family-friendly attraction where our kids can discover everything there is to know about the sea, with all of the facts at their fingertips.
There is no entrance fee, and in the spring, when all of the lovely blooms are in full bloom, it's a perfect opportunity to shoot gorgeous photographs of the many flowers and trees.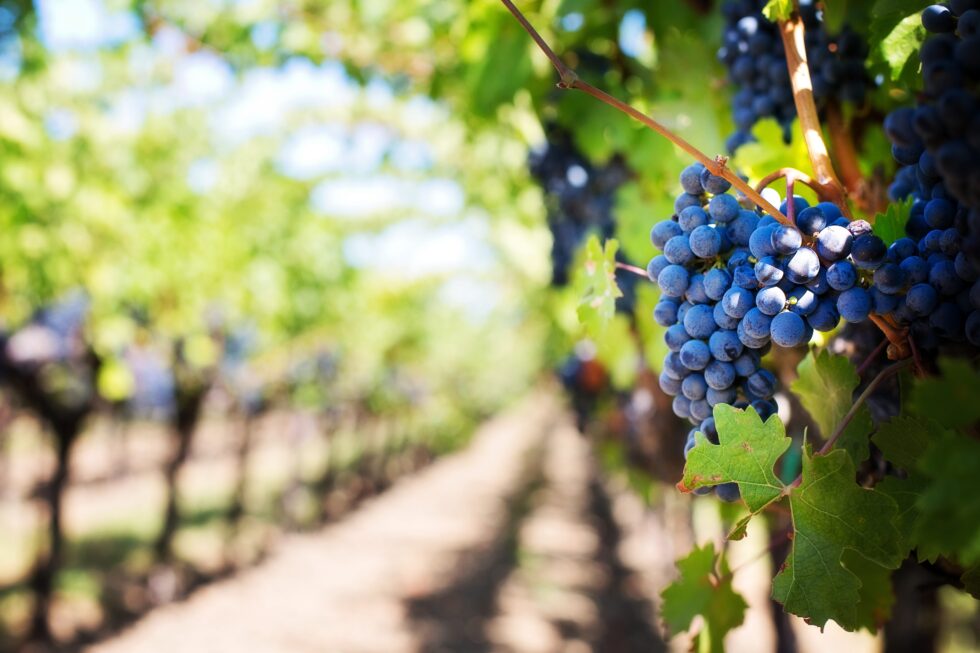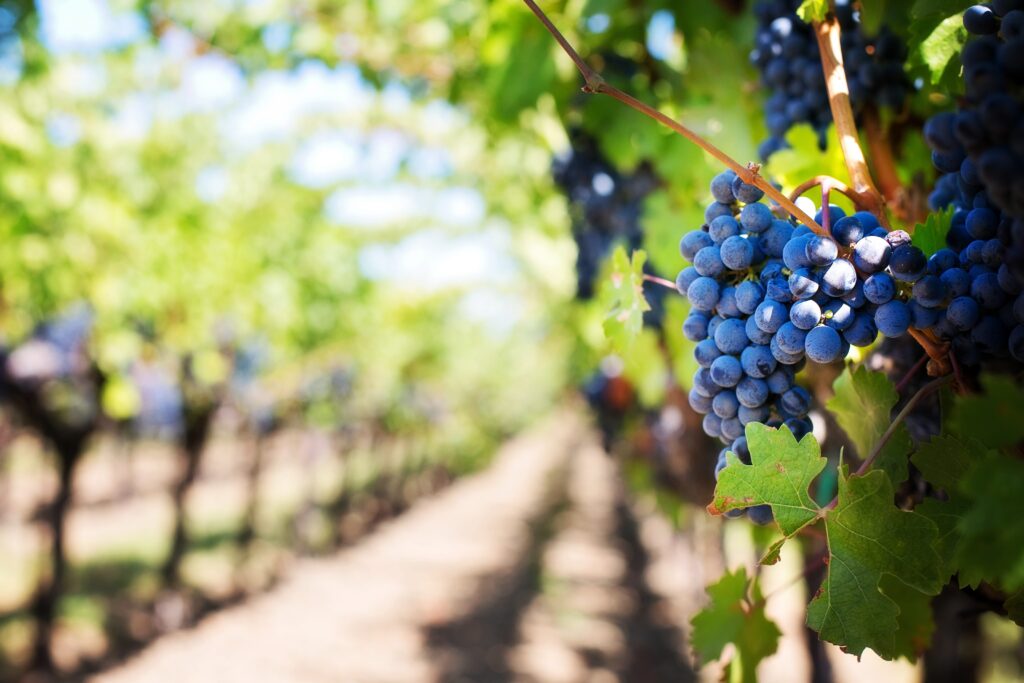 7.   Cape Cod Winery
It might surprise you to learn that Cape Cod has several wineries, given its status as a minor grape-growing region. In addition, the region has a long agricultural history, so it's only natural that winemakers would test vines to see how they develop.
The exquisite Cape Cod Winery is located in the gorgeous Cape Cod region of Massachusetts, which is also home to beautiful beaches and delectable seafood. This lovely vineyard and winery can be found in the seaside town of Falmouth, a few miles from the ocean.
Cape Cod Winery is a modest family-owned business. In 2013, Pete and Erika Orlandella acquired the winery and subsequently relocated it to its current location in Falmouth, MA. This winery is passionate about producing quality wines using locally sourced ingredients, and they offer a wide range of wines to choose from.
You may be met by them personally and find them working the wine tastings, in the fields, or on a new project that they will gladly show you.
The setting is ideal for a lovely evening out, with white picnic tables, rustic décor, live music, beautiful sunflowers, and rocking chairs to relax in. You can also enjoy the view of Vineyard Sound from their porch, which is available for picnics as well.
The owners grow a few grapes on the vineyard, and the rosé is the most popular. Before visiting, check the venue's opening hours on their website, or give them a call to inquire.
Cape Cod Winery is the perfect place for a lovely evening out with delicious wine and a beautiful view. In addition to super wines, There are also a few Cape Cod cuisine specialties, such as clam chowder, lobster rolls, and scallops.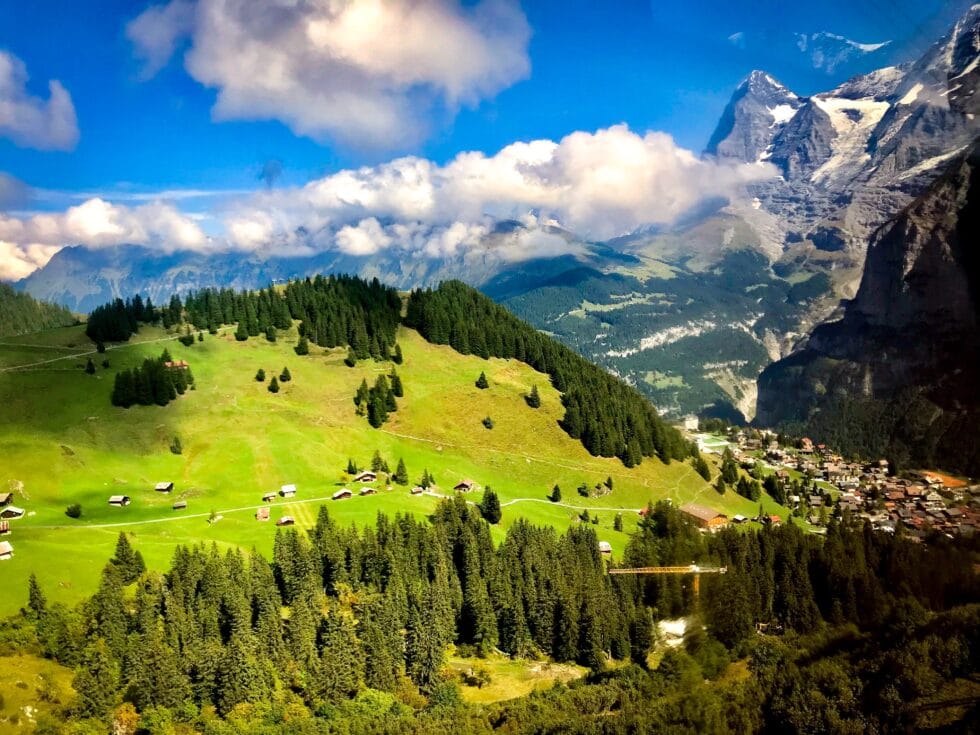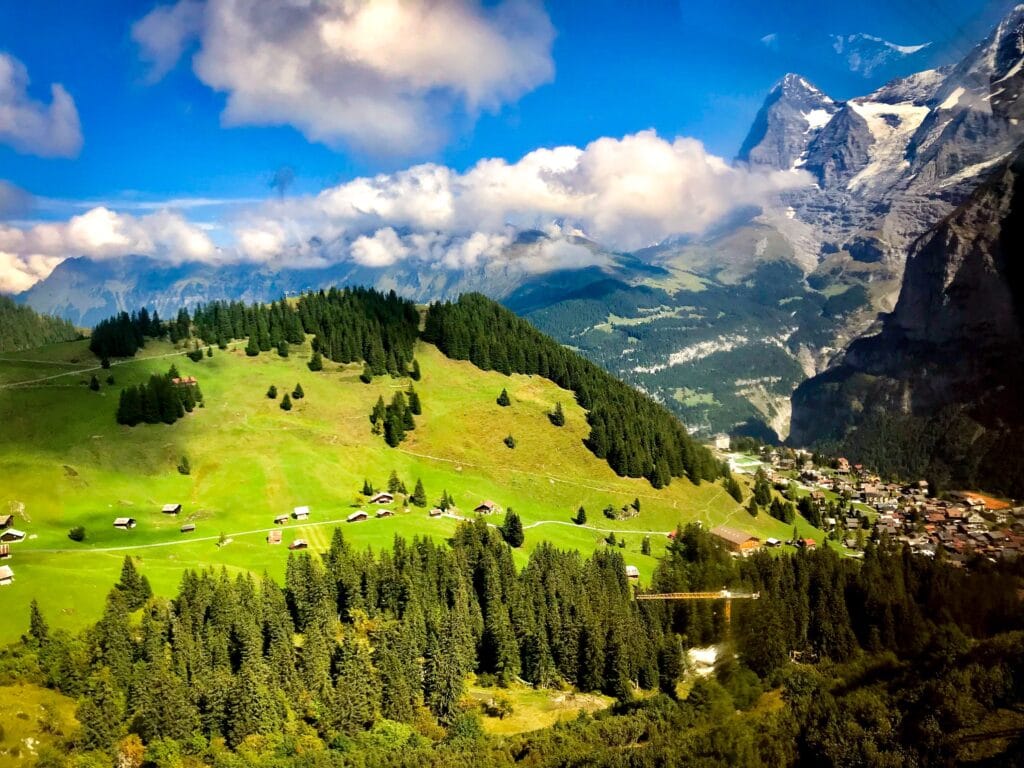 8.   Woods Hole Village
The ideal retreat for all you beach lovers out there, this seaside hamlet offers lovely character, history, and stunning vistas, as well as a plethora of activities and experiences for all ages.
Woods Hole is a wonderful location for outdoor activities. Within the cozy community, discover interesting marine attractions as well as a world-renowned oceanographic institute.
Take a trip to the Marine Biological Laboratory, which has hosted 54 Nobel Laureates and is considered one of the world's finest biological laboratories. At the Marine Biological Laboratory, you may observe several animals being studied while viewing the laboratory grounds. Learn more at the Pierce Exhibit Center, which tells the lab's history from its inception in 1888 through today.
At the Woods Hole Historical Museum, view a model of the town from the 1890s and examine antique photographs and paintings of Woods Hole. Exhibitions of local artists' paintings, photographs, and sculptures are displayed throughout the museum.
Spend an afternoon in Woods Hole, which is small and charming. This bustling community in Falmouth includes boutiques, cafés, restaurants, and spectacular seaside views.
What other activities are you considering whilst on the Cape? With so much to enjoy, how will you use your time there?
Conclusion
Cape Cod is a great place to be if you love the beach, but there are plenty of other things to enjoy as well. If you're looking for more activities and sights within Falmouth, MA, we hope this blog post has been helpful!
We've provided an overview of Woods Hole Village in addition to tips on what else you might want to do while visiting Cape Cod. Let us know how your visit goes or any questions that arise during your stay so we can help provide some answers.
Take a look at cheapoair price match promise to get the best deals on flights and more. Check out more cheap amazing vacations on twtwebstar for inspiration.  Discover places to visit Maine, packed with fun things to do on your visit.