Discover 14 sandy beaches near London for the perfect seaside day trips and breaks.
If you are looking for the closest beach to London on one of Britain's southeast shores and can't afford a package tour to a sunny beach abroad? Then you are in luck; there are numerous spectacular beaches right here in the U.K. Some of them are only 2 hours outside of London. So pack your sunscreen and hat, and visit one of these spectacular beaches right on your doorstep. Providing the Ideal opportunity for a day trip or short break for the whole family.
14 Beaches Near London
We would not usually associate Britain with stunning beaches, but this guide will point out some of the hotspots for you to visit, and we have found some marvelous beaches for you. Londoners do not need to go too far to find some of the sandiest beaches. Because the capital connects some of the best U.K. beaches, and some of your favorites might be no more than a 90-minute drive.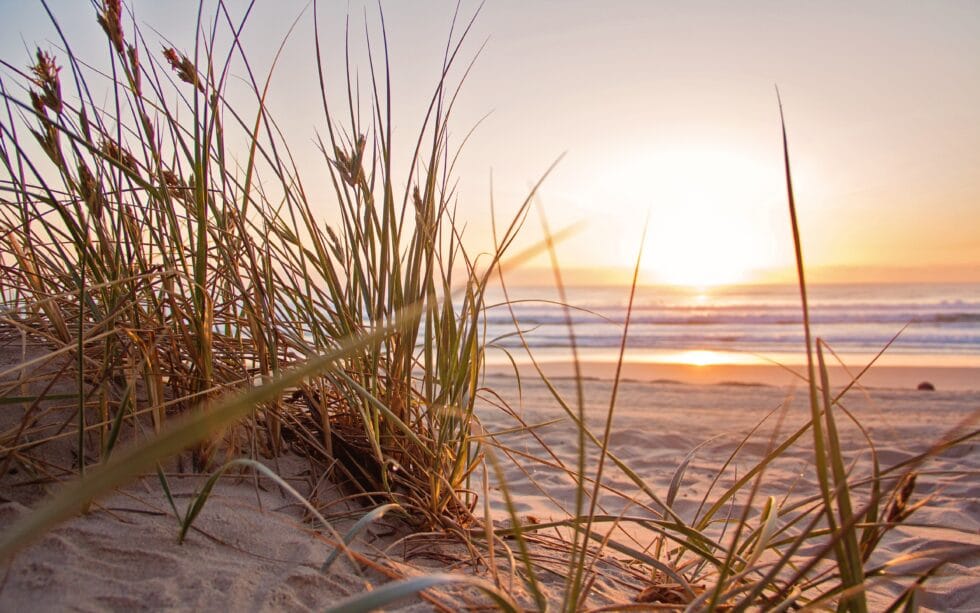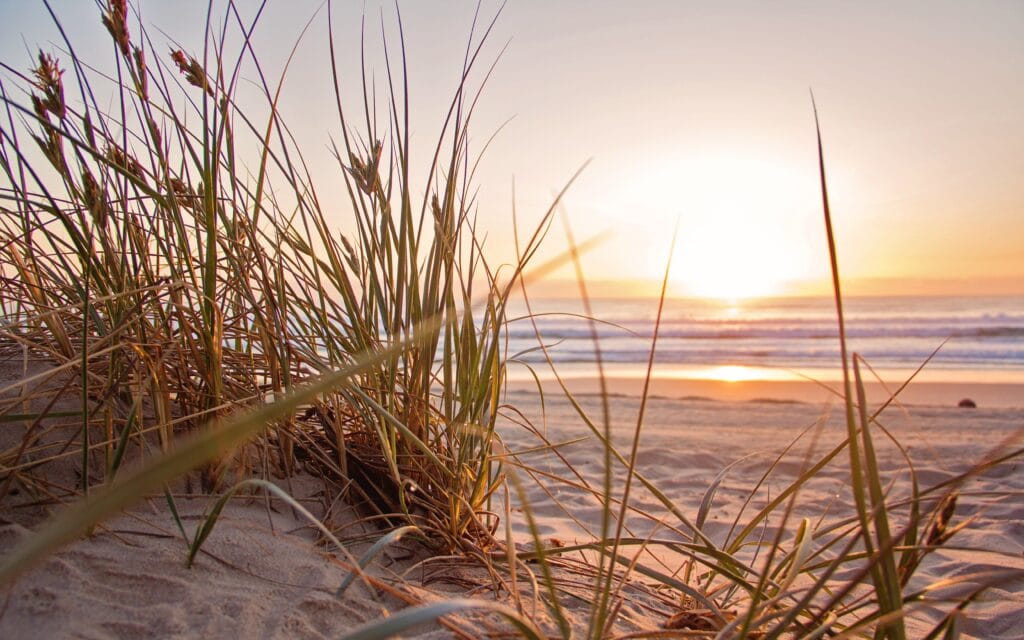 1. Camber Sands, Sussex
Sussex is mainly known for its pebbly beaches, but there is an exception, with Cumber sands being home to one of the only dunes within east Sussex. Cumber sand remains unspoiled and is frequented by kitesurfers and windsurfers. You can even bring your furry animals along between May and September (you will need to keep them on the lead). Although this beach is a very popular spot to visit, you will find that it remains virtually uncrowded even during peak summer. The spectacular beach is only 2 hours drive from London, and worth a visit, providing a fantastic day out.
2. Ruislip Lido Beach, West London
That's right; your closest beach is actually in London on the Piccadilly line in Ruislip, west London. The beach is a spectacular 700-acre woodland reserve, home to a natural lake, with a real sandy beach. You will find various trails for all levels and a pirate ship to keep the children entertained. Unfortunately, swimming is not permitted, but a miniature train will take you around the lake. If you want to visit the beach, your nearest train stations are Northwood Hills and Ruislip, then a 20-minute walk for the perfect beach day out.
3. Frensham Beach, Surrey
A truly stunning beach that will take your breath away, nestled in Surrey. This is a popular spot for day-trippers who flock there on sunny days to swim in the waters and sunbathe. You will find an onsite bar serving chips, burgers, and drinks. You can bring your picnics if you prefer, but barbeques and fires are not allowed. The lake contains two swimming areas that are great for children and adults. You will get no deeper than 1.4 meters. The beach is a perfect retreat for the entire family to soak up the sun and relax—worth a visit.
4. Tankerton Beach and The Street, Whitstable, Kent
This beach is 750 meter's shingled stretch, poking out from Whitstable's Tankerton beach in a low tide; it offers some of the most spectacular views of clapboard houses and beach huts. A picture-perfect postcard scene right here in the U.K. After enjoying your day out at the beach, try the native oysters on harbor street or high street. If oysters are not to your taste, you will find a good selection of places to try. Getting to this beach is easy, you can take the train from London Victoria or London Cannon Street, taking 1 hour and 20 minutes. You can also do a shorter journey from St Pancras International, taking 1 hour and 10 min. If you prefer to drive, it will take you roughly 40 minutes. This is the ideal beach that is so close to London and worth a visit.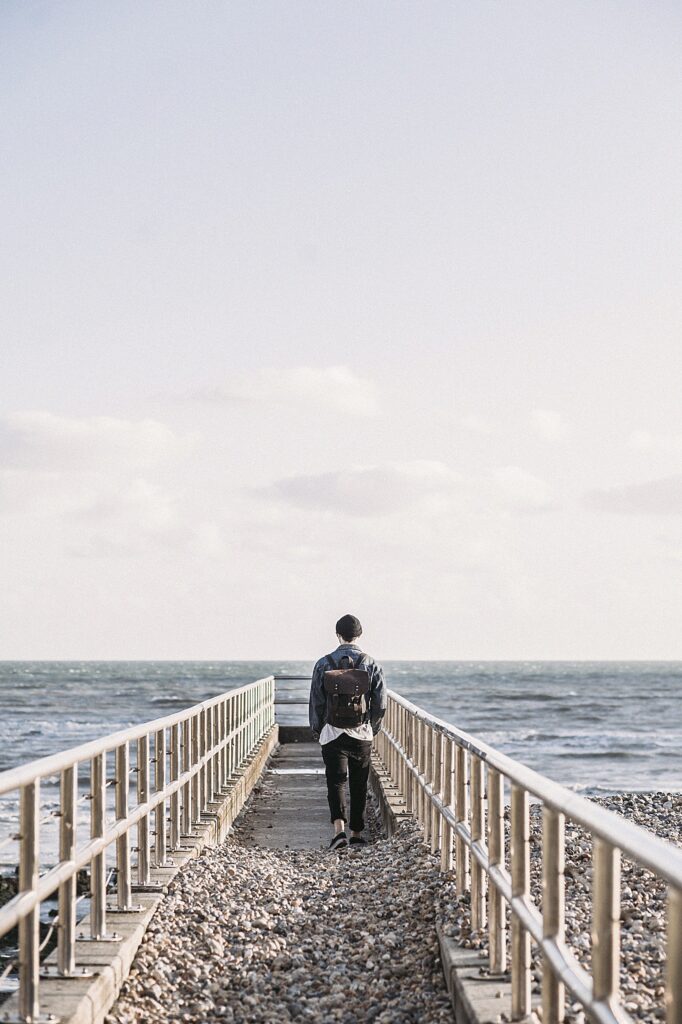 Sandy Beaches Near London
Even though we often feel that we are miles away from the British seaside, you will discover that London is closer to some of the most fantastic beaches in the U.K. Most beaches are just 2 hours away from London, making it the perfect opportunity for a day trip. You don't have to compromise in spending the day at the park; you could be feeling the sand between your toes before you know it. Britain has some finest natural beaches you are likely to discover, and we have picked some of the sandiest beaches for you to experience a real beach experience right here in the U.K.
5. West Wittering / East Sussex
A fantastic beach you will want to visit is a large stretch of sandy beach right in East Sussex; it also holds a blue flag award. A clean and safe beach to visit, with all the facilities you will need to make it the perfect day out. The beach is popular with families, but you are sure to have a great visit here no matter what your age. You can rent beach huts, discover wildlife in the grasslands and tidal pools. The beach boasts some of the most spectacular views across Chichester harbor and far beyond. Beyond the beach, you will discover the South Downs, which is the prime walking country.
6. Margate, Kent
Margate is located in Kent and is a popular spot for Londoners, trading the concrete jungle for the sand and sea. This charming town, complete with Tudor influence, is home to one of the sandiest beaches, Margate Sands. The sandy beach near London is dotted with beach umbrellas and chairs throughout the summer. If you want to visit the stunning Margate sands, you can take a train from St Pancras and Victoria, taking roughly 1 hour and 30 minutes.
7. Southend on Sea / Essex
The Southend is not known for its beaches, but you will be surprised to discover that they are prevalent and quite good. There are over seven miles of sandy white beaches to chose from, some of them earning the blue flag and quality coast awards. You will soon discover that the atmosphere is lively and vibrant with amusement parks. The beaches can get very crowded, especially during peak times, and Southend has been attracting beach lovers for the last 100 years. The beaches are worth a visit, providing a fun day out for all to enjoy.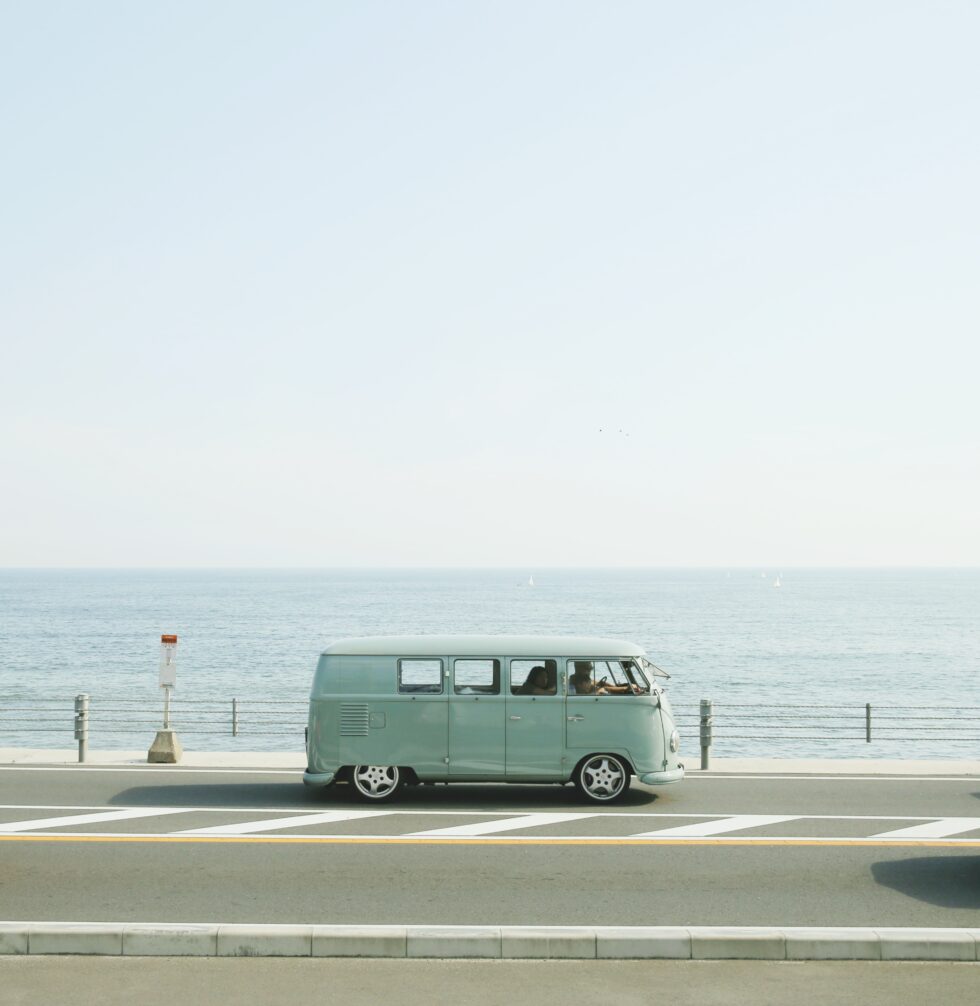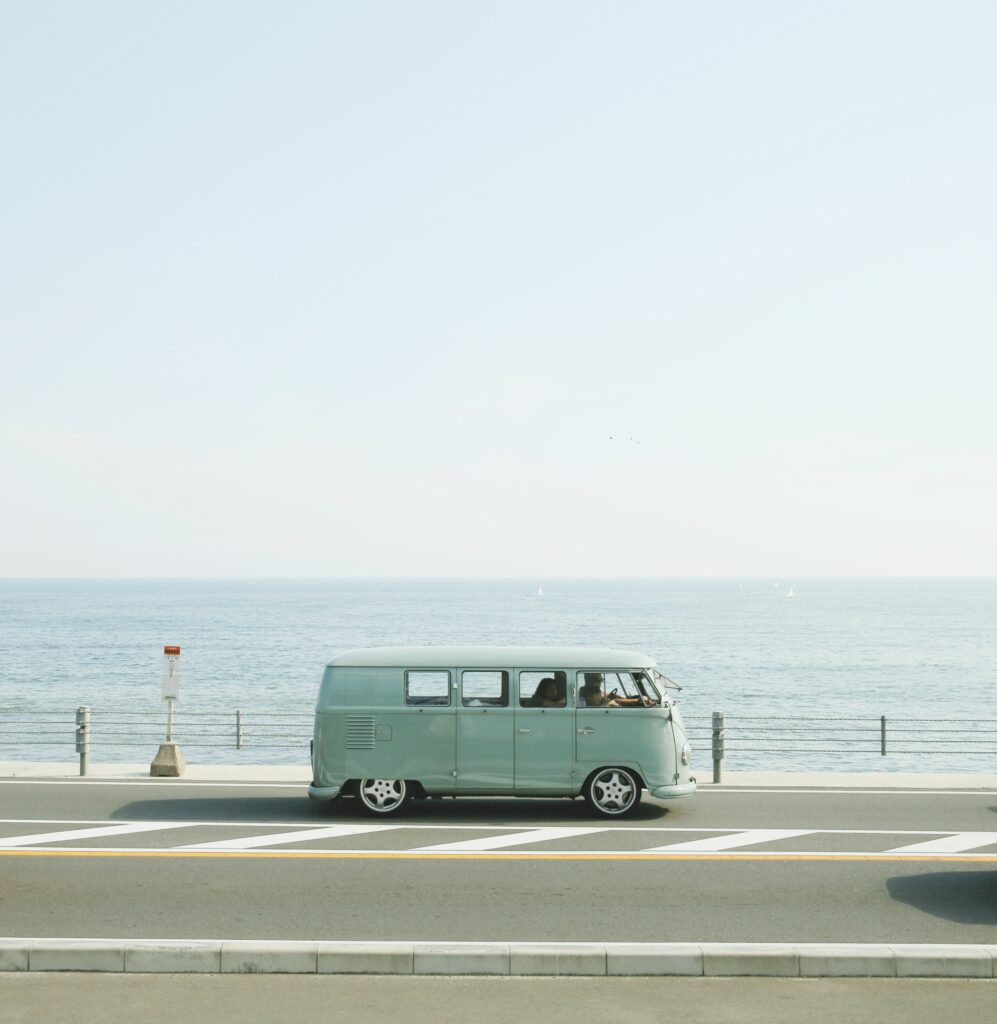 Closest Beach To London For A Day Trip
It's true, summer is on its way, and London is set to have some spectacular weather, according to the forecast. On average, London get's roughly 1,481 hours of sunshine a year. You will be planning on finding beaches near London for a great day out at the seaside. This complete list of beaches near London will help you plan your ideal day out. The weather in the U.K. always has room for improvement, but you will agree that it is beautiful when the sun shines. The ideal way to enjoy these sunny days is to head out to the beach to spend the day at the seaside. It's time to head on over to the best beaches near London.
8. Brighton, East Sussex
Brighton is undoubtfully one of the top seaside resorts for Londoners for decades, and some of the cosmopolitan charms have rubbed off on the beachside town. Its restored pier is one of the finest in the country. When you explore the famous lanes in the town, you will discover many alternative shops selling unique trinkets, along with restaurants and cafes serving coffees and vegan snacks. It will be no surprise to know that Brighton is very busy during bank holidays or sunny days, bringing Londoners to its pebbled beaches. Brighton is vibrant and lively with its bustling pubs and bars. It is the ideal place to spend the day for all age groups. If you are looking to head over to Brighton, you can get a train from Victoria or London Bridge, taking roughly 1 hour.
9. Walton-on-the-Naze, Essex
Walton is home to one of the largest piers in England. There are many things to do on your visit, like climbing the Naz tower and hiring a colorful beach hut. Walton is the ideal seaside town brimming with history. You can have the perfect day out here and make the memories your own.
If you are looking to visit Walton for the day, you can take the train from Liverpool Street, taking approximately 1 hour and 30 minutes.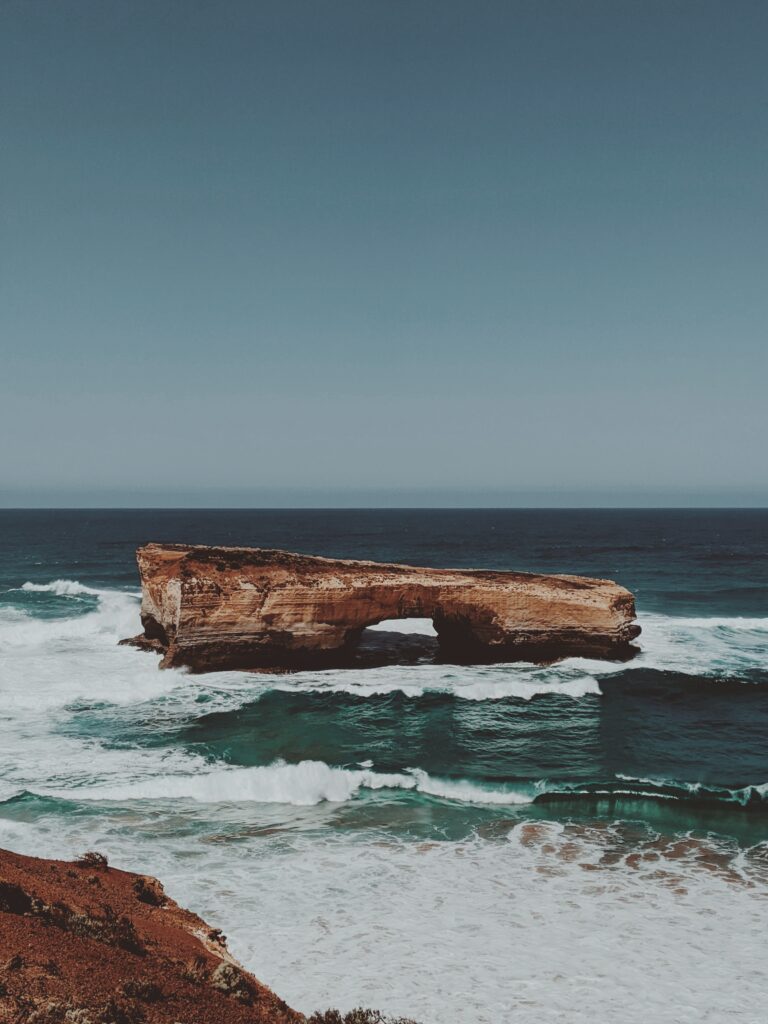 Beaches By Car Or Train
Whether you are driving or catching the train for your perfect seaside day out, we have included a list of the beaches near London that are closer than you can imagine, providing everything you would want for a day at the beach. So get ready to escape from the city and enjoy the smell of the salty sea air; we have you covered for your day trip.
10. Felixstowe, Suffolk
Felixstowe is undoubtfully the most popular beach escapes in Suffolk, with sand and shingles stretching for 4 miles to the Landguard Peninsula. It makes the ideal spot for a family day trip. If you head to Felixstowe South beach, the children can play in the sheltered bay or build incredible sandcastles. When you are finished at the beach, you can explore the shops dotted around the seafront. Be sure to bring a camera for that picture-perfect snap of colorful beach huts. If you want to visit for the day, you can take the train from Liverpool Street, taking just over 2 hours. If you are driving, the journey is around 2 hours.
11. Mersea Island, Essex
If you are looking for the perfect day out, you can head to the small island of Mersea, primarily famous for its delicious seafood and historic charm. It is the ideal place to relax while enjoying good food and hopefully good weather. You have either the east or the West Mersea beaches to explore; the west is a small fishing village with picturesque sandy beaches and various shops, restaurants, and bars. The east mainly attracts people who prefer a more rural environment, with great natural beaches and open landscapes.
12. Botany Bay, Near Broadstairs, Kent
The beach is situated between Margate and Ramsgate, the remote coastline containing lively slot machines, blue flag awarded, 600 ft long stretch of sand, and backed by fantastic chalk cliffs. On a day out to this wonderful beach, you will want to bring your camera for some of the most incredible snaps. You can do a shoreline walk on a low tide, taking you to Broadstairs within an hour. If you are looking to plan a day trip to the beach, you can get the train from London St Pancras International, Victoria, or Cannon Street, taking roughly 40 minutes.
13. PORT MEADOW, OXFORD
Port Meadow makes the perfect day out, and a visit to this ancient land, with numerous beaches and hidden coves, makes it complete. You can choose your entry point; you will discover a tree-lined area west of the river. There is an open meadow to the east, where cows and horses roam free. This spectacular scenery and landscape create the most bucolic scene, providing the backdrop of Oxford's towers in the distance.
If you are spending the day here, it's just a 15-minute walk from Oxford train station, or if you prefer to drive, it will take around 70 minutes.
14. West Wittering, West Sussex
You will find West Wittering to the south of Chichester, boasting a long stretch of sand backed by grasslands. When you visit, you will agree that this is undoubtfully one of the most beautiful beaches in the southeast, making it the ideal bucket and spade retreat. You will see colorful beach huts dotted along the beach and cafes serving fish and chips. The beach can get very crowded on a hot day, but it will be easy for you to find a secluded spot on the main beach. If you visit the beach out of season, you will have it to yourself. If you are looking to plan a day trip you can catch the train from Victoria, taking roughly 1 hour and 30 minutes.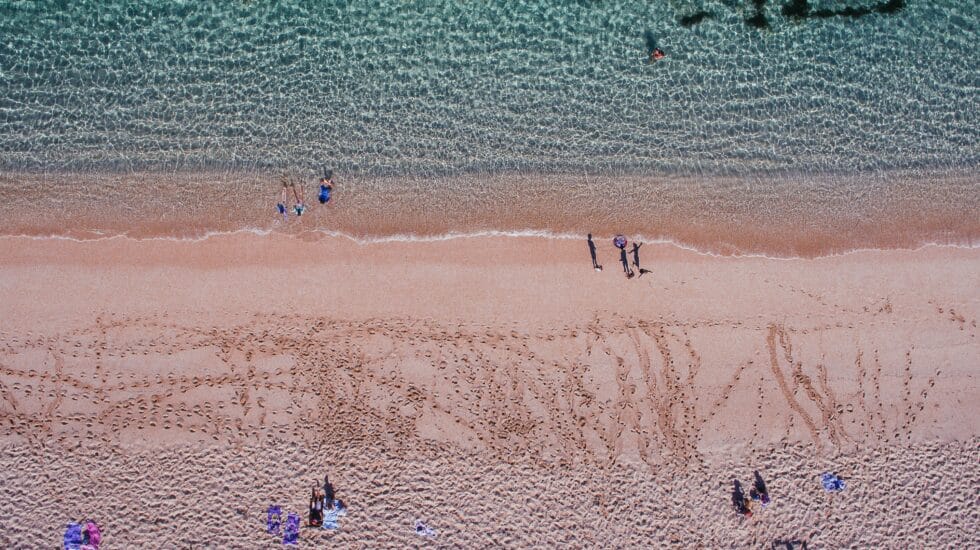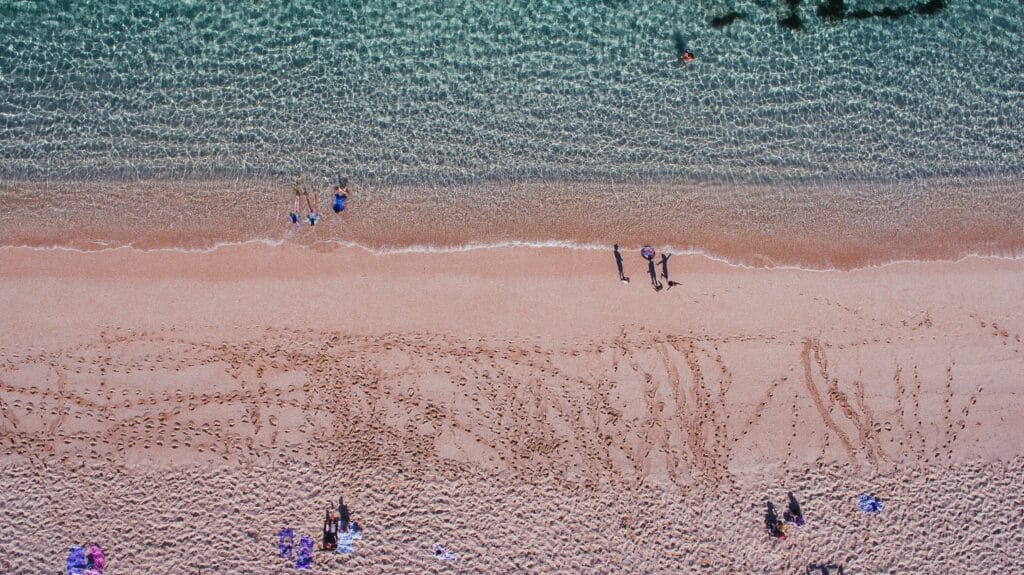 Conclusion
It's hard to believe, but Britain does have some of the most idyllic beaches you will find. The beaches near London are easier to reach than you think, with the journey taking no more than 2 hours in most cases. Planning your seaside adventure is easier than you think with the complete list of the 14 best beaches near London. Grab your sunscreen and sunhat for the perfect beach escape.
Suppose you enjoyed reading about the beaches near London. You might also enjoy reading Bangkok Sushi, listing the most incredible places in Bangkok to eat delicious sushi. The complete list covers a wide range of restaurants and quirky sushi joints to suit every budget and taste.
Plan the perfect vacation with cheap-0 air, offering discount flights to popular destinations. Discover more cool places to travel, like Bora Bora, where you'll discover the best time to visit bora bora, and the exciting activities to do there.