Many people have been asking themselves, "When is the best time to visit Australia?" Well, we have some advice for you.
Australia has a great year-round climate because of its position in the Southern Hemisphere. However, there are still seasonal variations that affect the weather and temperature. So when should you go? Here are our recommendations: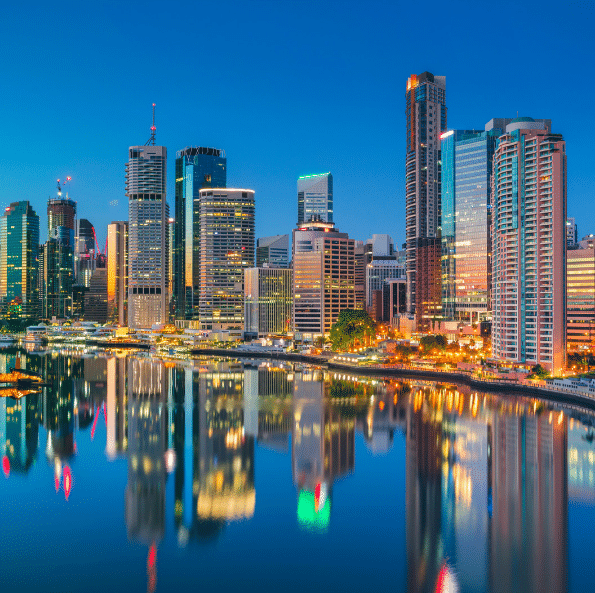 Seasons In Australia
a) Spring (September – November) Best for nature lovers with milder temperatures (about 70F). This is also a good time to see koalas! You'll find that many Australian's take their long holiday during this season. The downside of visiting at this time is that it can be very busy due to school holidays in Australia and other countries like Japan and China. It can also be more expensive to book flights and hotels.
b) Winter (June – August) If you're looking for hot weather then winter might be your best bet! Temperatures range from 50-80F. However, most of the tourist attractions will be closed during this time. During this time, Australians escape to the coast and beaches where you can enjoy a swim in the warmer waters.
c) Summer (December – February) This is the peak season in Australia and it's also when temperatures are at their hottest (up to 115F!). Expect more crowds and higher prices for accommodation and flights ( be sure to check out cheapo air fares for discount rates). But if you're looking for vibrant parties, festivals, and warm weather then summer might be the best time for you! It's also the best time to go swimming, surfing, and diving.
d) Fall/ Spring (March-May / September-November). This is a great time to visit since temperatures are milder than summer but still hot enough that most of Australia will be in holiday mode. You'll also find prices lower during this season. It can still get a bit hot though, so be prepared!
Australia is a big country with many diverse regions, so make sure to do some research on the weather in the specific area you're planning to visit! For example, if you're interested in visiting Sydney or Melbourne, then spring or fall would be ideal since temperatures are milder. If you're looking for an outdoor adventure in Tasmania or the Great Barrier Reef, then summer is the best time to go!
If you're traveling on a budget, keep in mind that booking your flights and accommodation during peak seasons will be more expensive. So if you have some extra money saved up for this trip – visit Australia in January or July when there are fewer crowds and cheaper prices!
If you are traveling with family or friends, then you might want to choose a different time of year as there may be school holidays when your family or friends are available. The best months to go are December, January, and February when the weather is hot but not too humid.
If you're planning on going during the winter, keep in mind that it will be hotter at night (temperatures can reach up to 70F) and colder during the day (down to 50-60F). So make sure to pack accordingly!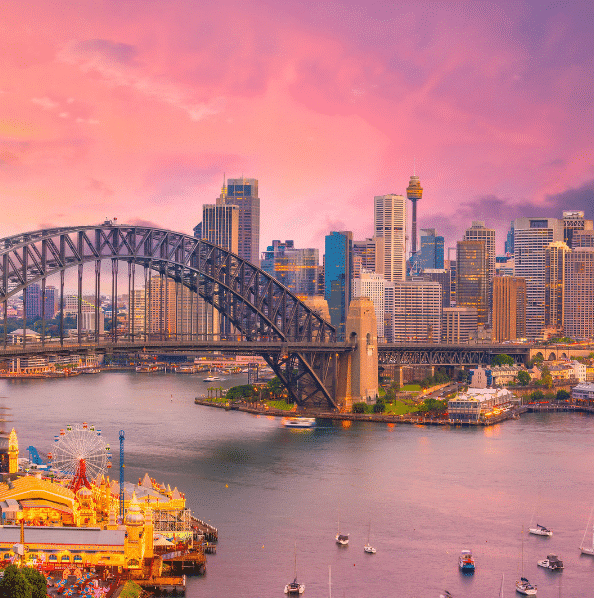 When Is The Best Time To Visit Australia?
The best time of year to visit Sydney is between September and November when the city is at its warmest (expect temperatures around 24 degrees Celsius). It's also the time when it's most likely to be sunny and dry.
Aussies pack up their swimsuits for another year as temperatures begin to drop around May, which is one of the best times of year to visit Australia. You'll find pleasant weather (around 18 degrees Celsius), fewer tourists, and longer daylight hours. It's a great time to explore the country's beaches, rainforests, and wine regions.
Australian winters (June-August) can be chilly with temperatures averaging around 12 degrees Celsius in Sydney. However, this is also a great time to visit if you're looking for cheaper hotel rates and want to avoid the crowds.
Some of the best places to visit in Australia are the Gold Coast, Cairns, and Melbourne. All three destinations have their own unique weather patterns so be sure to do your research before booking!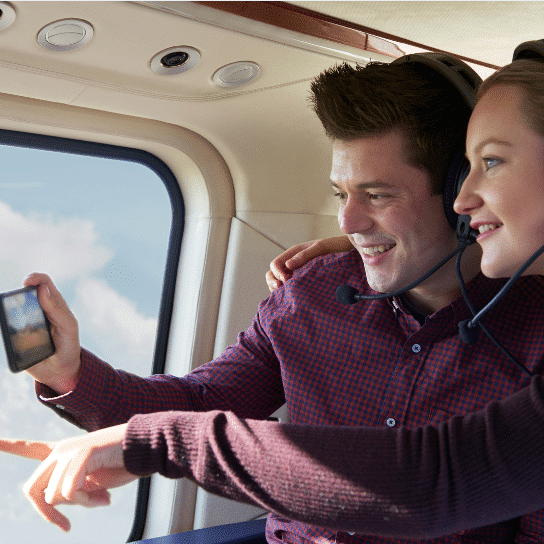 Plan Your Best Months To Visit Australia
1. Australia has a temperate climate, with hot and dry summers and cool and wet winters. It is generally best to visit during the spring or autumn months when the weather is mild.
-Spring is the best time to visit Australia. During this season, you'll have a chance of seeing some spectacular wildflowers in bloom throughout much of the country.
-The weather will be mild and most crowds are gone from popular destinations such as Sydney, Melbourne, and Perth at this time. Plus there won't be many school groups around!
This makes spring an excellent period for visiting Australian cities (the Outback will still be cool). Temperature range: Low 50s F/High 40s F during days & low 30s F/high 20s F on nights | Precipitation: Little rain; occasional light showers along the east coast while longer periods of rainfall likely in southwestern WA; slightly more frequent thunderstorms.
-Summer is hot and dry, with temperatures averaging in the 80s F (26-30 C) during the day.
This is not generally the best time to visit unless you're looking for a beach holiday: many coastal areas are crowded, prices are high, and some attractions may be closed due to extreme heat. Temperature range: Upper 70s F/Lower 90s F | Precipitation: Little rainfall; occasional thunderstorms in southeast Queensland.
-Autumn brings cooler weather, often with wet days and windy conditions.
Many Australian gardens put on a colorful display at this time of year, so it can be a good time for garden tours.
-Winter is cool and wet, with temperatures averaging from the low 40s F (around five degrees Celsius) during the day to around 30F (-one degree Celsius).
This is usually a quiet season everywhere except perhaps the ski fields where it's winter sports season. You'll find some great deals on flights at this time! However, note that many attractions are closed or have reduced hours throughout December through February due to cooler weather – check opening times before visiting an attraction if you're traveling during this time. Temperature range: Upper 30s F/High 20s F | Precipitation: Moderate rainfall; wettest months are December-February.
So when is the best time to visit Australia? It all depends on what you want to do! If you're interested in sightseeing and enjoying city attractions, spring is a great time to go. Beaches and warm weather? Head down during summer. Want to see beautiful autumn leaves? Autumn is definitely your season! And if you don't mind a little rain and cooler temperatures, winter can be a quiet and affordable time to explore the country.
An ideal time to visit Australia is spring when the weather in cities like Sydney and Perth has mild temperatures. Plus, there aren't many crowds at this time which makes it a great period for sightseeing.
Summer can be hot and dry while autumn brings cooler days with rain showers along the east coast of Australia. Winter months are cool and wet so choose an Australian visa that allows you to explore everything this country has to offer no matter what season you visit during.
An excellent choice for your trip Down Under is springtime because then there aren't as many school groups around plus most attractions will still be open despite the winter chill. During summer, beaches will get crowded but if you're up for some warm weather, why not head down?
2. If you enjoy spending time outdoors, visiting in the summertime will be great for you. The Australian summer runs from December through February. During this time, the weather is hot and sunny, and there are plenty of activities to enjoy outdoors.
You can try activities such as kayaking, hiking, and snorkeling. Or discover the animals of the Outback on a trip through Australia's Red Centre. There are many parks and walks to enjoy, and you may even see a kangaroo – the unofficial symbol of Australia!
3. The city of Sydney can get very humid in the summertime due to its proximity to water sources such as the Pacific Ocean. It's best to avoid visiting the city during these months if you do not enjoy warm and humid climates.
April and May are two of the absolute worst times for Sydney weather, which is why it's recommended that travelers stay away from this season altogether.
The weather during these months is also quite unpredictable, so it's best to have a plan B ready in case of sudden downpours or thunderstorms.
However, if you're looking for some relief from the heat, Sydney's wintertime can be just as pleasant. The temperatures are mild and the skies are generally clear. This is also an excellent time to visit the city if you want to catch one of its famous Christmas displays or New Year's fireworks shows.
4. In addition, if you plan on hiking or camping while in Australia it's better to do so during the cooler months when there are fewer insects around. It's also not a bad idea to plan your trip around the time of Australia Day, which occurs on January 26.
For camping and hiking, January-March, July-August is the best time to go. It can be a bit chilly, but it's not too bad. The bugs aren't out as much either.
Australia Day is on January 26th! That's a good day to go visit if you want to experience some Australian culture! Otherwise, April-June and September-November are also great months to visit for hiking and camping. Just be careful about the weather; it can get pretty hot during those times!
5. September and October are great months to visit as the weather is still warm, but the tourist crowds have died down a bit. These months are also the beginning of Australia's winter, so you may have to pack some warmer clothes for your trip. It is the ideal time for visitors to explore the country and find beautiful places that may not be so crowded.
It is the perfect time to visit the smaller towns and villages, as well as go camping or hiking in the beautiful landscapes. Make sure to check out some of Australia's amazing wildlife while you're there!
6. November through March are also great months to visit as the weather is still mild, but it's not quite peak tourist season yet. It is the best time for those who want to avoid the crowds and save some money on their trip.
If you enjoy outdoor activities, then the months of October through April are ideal for you. The weather is warm and perfect for swimming, surfing, and hiking. There are also plenty of events and festivals that take place during these months.
If you're looking to go on a beach vacation, then the summertime from December to February is your best bet. The beaches will be packed with people but the weather is still hot and sunny. Just be prepared for some crowds if you visit during this time.
7. If you plan on visiting the Great Barrier Reef, it's best to avoid the months of November through March as these can be quite rough and unpredictable for water-based activities. It's also worth noting that while the reef is still beautiful to visit during these months, you may not get as much out of your experience due to the weather conditions.
The best months to visit the barrier reef are April through October when the weather is more mild and predictable.
-If you're looking for good surf conditions, head down to Australia's coast between May and September.
-The most popular time to travel is during the summer months of December through February, but if you are looking for milder weather with fewer tourists around, heading down during October or April may be a better option.
8. Remember that Australia is in the southern hemisphere, so the winter months are June through August, and the summer months are December through February.
If you are looking for a beach holiday, summer is ideal. It is also the peak season and prices will be higher. If you are looking for a more cultural experience, winter may be a better time to go. There are fewer crowds and lower prices.
If you are looking to do some wildlife spotting, the best time of year for this would fall between April and October when many animals are mating or giving birth. It is also when you can experience the best of Australia's weather.
9. January is actually their peak tourist season because it's during their summertime, and it's also their school break. If you are looking for cheaper rates, I would recommend coming during the off-peak season because there will be fewer people to compete with and prices will go down drastically!
Off-peak season: June to August, and it is ideal for families to travel together. If you enjoy beautiful weather, amazing beaches, and outdoor activities (like snorkeling), then you'll love this time of year. This is a great time of year for family trips too since children are back in school so prices will be cheaper than during their summer break.
Peak season: December to February is during their wintertime which means it will be colder in the southern region while the northern regions are experiencing summer heat. This would also make for an excellent trip if you enjoy cold temperatures or snowboarding/skiing!
10. It can get extremely hot (with temperatures rising above 100 degrees Fahrenheit) during the Australian summertime- which makes sense given how close it is to the equator.
Starting in October and lasting until February, the summertime is when temperatures tend to be at their highest.
It is the perfect time to visit if you're looking for warm weather and clear skies but be prepared for some pretty high humidity levels too.
If you can't stand the heat, then it's best to avoid visiting during this time!
11. However, keep in mind that there are many places in Australia where the temperature isn't as hot as Sydney and Melbourne– so do your research before making a final decision about when to visit!
Some of the places where the temperature is pleasant include: the Gold Coast, Cairns, Perth, and Tasmania. It is perfect if you're looking for a sunny holiday in Australia without the heat. It also gives you the opportunity to explore the amazing coastlines in these areas.
12. Ultimately, the best time to visit Australia really depends on what you're hoping to get out of your trip. If you are coming down in the winter months, you will have a much better chance of being able to enjoy Australia's great outdoors.
if you want to relax at the beach, plan your trip in the summer months.
if you are hoping to be able to see a lot of animals, make sure that you come when it's warm enough for them to stick around and hang out! The best months to visit Australia really depend on what you want to do.
13. If you want to avoid crowds and enjoy mild weather, September through November or March through May would be good times to go. It won't be as hot, and there will definitely be fewer people out on the streets.
If you are hoping to visit Australia during winter but don't want it too chilly, then consider coming down in September or October before the cold weather sets in.
However, if you're more of a night owl- come around March through May when the sun is still up until about 11 pm every day!
14. However, if you're looking for warmer weather and are okay with dealing with some crowds, December through February would be a better option. It is important to remember that Australia is a large country, so the weather can vary greatly depending on where you are.
December through February will give you the opportunity to see Australia at its warmest. However, if you're okay with dealing with some crowds and want to save a little money, May through August would be another good option for those who are flexible on the weather. You can still expect to see some warm days, but the risk of dealing with bad weather will be greatly reduced.
The best time of year for visiting Australia really depends on what type of climate you'd like while traveling here and how much money you're willing to spend. If you want to avoid crowds and don't mind a little colder weather, traveling in the months of March through April or September through November would be ideal.
15. Another great time of year to visit is during the Australian National Rugby League (NRL) Grand Final, which takes place in late September or early October. This event is one of the biggest in Australia and Sydney is usually packed with people from all over the country celebrating their favorite team.
The atmosphere during the NRL Grand Final is amazing and it's a great opportunity to see some of the traditional Australian culture. Just be warned that accommodation and flight prices will be much higher than usual during this time!
16. If you're looking for a cultural experience, November through January would be ideal as this is when many of the major festivals take place. Some of these festivals include the Sydney Gay and Lesbian Mardi Gras, Melbourne International Comedy Festival, Adelaide Fringe Festival, and Brisbane Festival. Be sure to book your tickets well in advance if you're interested in attending any of these events!
The atmosphere during the celebrations is absolutely electric and the locals really know how to throw a good party. There are also several sporting events that Australians are very passionate about, including the Melbourne Cup and the Australian Grand Prix during the months of October and March respectively.
Conclusion
So, when is the best time to visit Australia? The answer really depends on what you want to do and see while there. If you're looking for comfortable weather and don't mind packing a few extra layers, winter is definitely the way to go. But if hot weather and beaches are what you're after, summer is the time to go. And if you want to avoid crowds and insects but don't mind cold weather, winter will give you a chance to see Australia like Australians do — by staying inside!
Looking for more cool places to travel, check out our popular destinations to discover your dream vacation. One of the most idyllic places to visit is Maine, Discover the best time to visit Maine, with a list of exciting activities to try.