Bora Bora Reviews for the best hotels, things to do, booking flights, and saving money. This is one of the most popular and beautiful destinations in the world. It is popular with honeymooners and adventure Seekers, and just people who want to kick back and relax. This glorious Island is located in the south Pacific northwest of Tahiti.
About Bora Bora
Just imagine relaxing and watching the world go by as you stroll down the sandy beach surrounded by clear blue water hearing the gentle waves of the sea. This island is a true wonder of the world, and once you see it, you want to come back time and time again.
There is so much to do on Bora Bora Island, and it is popular with water sports enthusiasts and couples. The Island has much to offer and the way of watersports, ancient landmarks, glorious unspoiled beaches, fine dining, shopping, and so much more. The island offers a wide range of activities and sightseeing opportunities that you will not be lost for things to do.
In Bora Bora, the hotels are luxurious, from five-star resorts to staying in your own overwater Bungalow. There are so many accommodation types to suit your budget, whether you want to splash out or experience luxury on a budget.
As soon as you arrive at Motu Mete island, which is an hour away from Bora Bora, you'll be greeted with the warmest welcome and fragrant flowers before you are transported by boat to your resort. Once you see the island, you will never forget it. It is by far one of the most heavenly Islands to visit.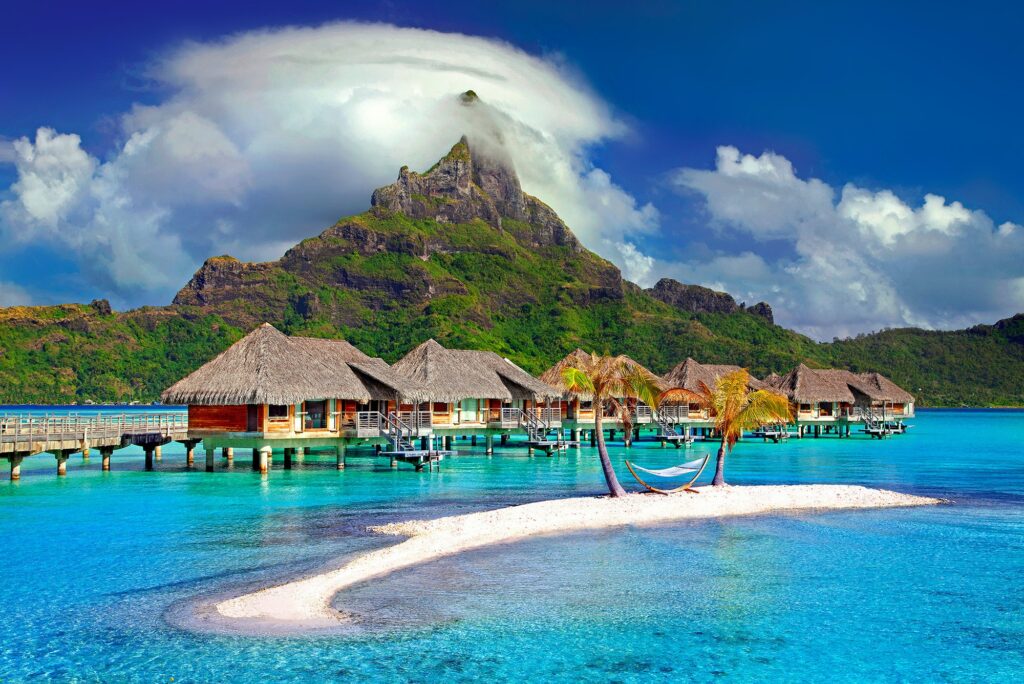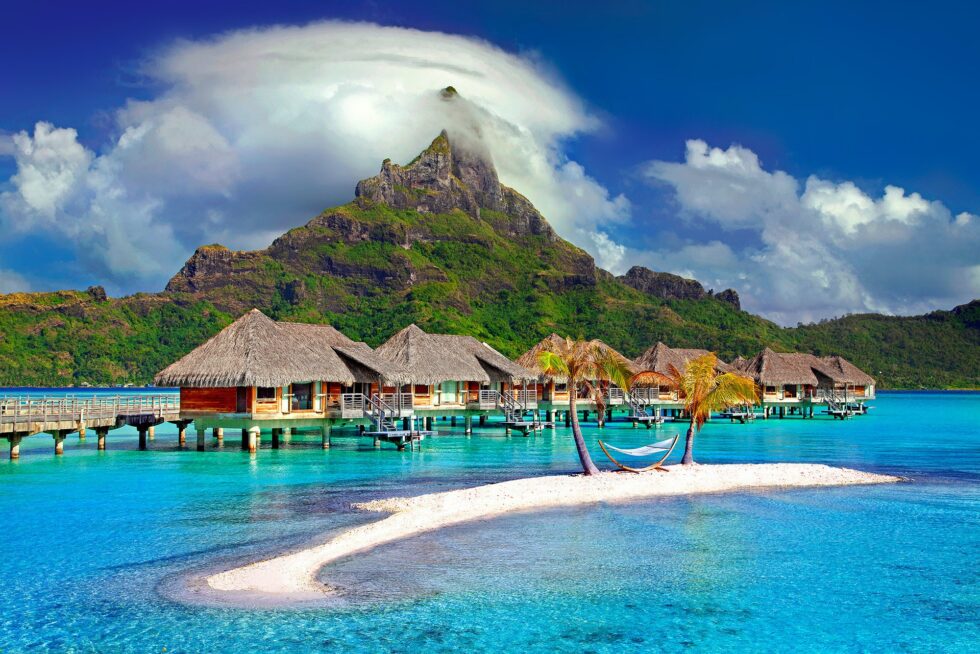 Bora Bora Hotel Reviews
Let us now take a look at the accommodation on offer in Bora Bora. We will explore some of the most luxurious places to stay without breaking the bank, making your stay all that more special.
1. Bora Bora Four Seasons
This hotel is located 7 minutes from Matira Beach, one of the most popular beaches in Bora Bora. This is a 5-star luxury resort located on a private beach, and you will be able to experience one of the most luxurious overwater bungalows on offer.
Hotel packages start from 5099$; the Four Seasons Hotel it's not so inexpensive but great value for money. The overwater bungalows provide the perfect vacation for your relaxation and privacy. They also boast some of the most amazing views from your balcony.
About The  Four Seasons Resort 
Overlooking the magnificent turquoise waters of a private beach, Four Seasons Resort Bora Bora boasts luxurious overwater bungalows and beachfront villas with views of Mount Otemanu.
The Hotel in Bora Bora is the best Bora Bora resort whether or not you might be on a holiday as a family or you're a couple in search of a romantic spot in the South Pacific.
The Four Seasons Resort Bora Bora has a standard Polynesian thatched-roof architectural type with 115 overwater and beachfront villas furnished with a decadent Polynesian décor.
With spacious lodging, a variety of out of doors and indoor activities, and particular children's services, the Four Seasons Resort has a family-friendly reputation and ensures your youngsters will be entertained throughout your stay.
Four Seasons Resort Bora Bora is a luxurious resort positioned at Motu Tehotu on the island of Bora Bora, within the Society Islands of French Polynesia.
Yes, Four Seasons Resort Bora Bora offers a complimentary airport transport service for all its guests.
Includes;
Family rooms are offered
24-hour room service
Free Wi-Fi throughout the hotel
Airport shuttle buses free
There is a smoking area situated in the hotel
Ala carte restaurant with themed dinner nights
Tennis court
Suitable for disabled guests
24-hour front desk
Fully equipped fitness center
located on the beachfront
Indoor play area for children
Shops within the hotel
Range of water sports on offer, snorkeling, fishing, diving, private beach area
The hotel is fully air-conditioned
spa facilities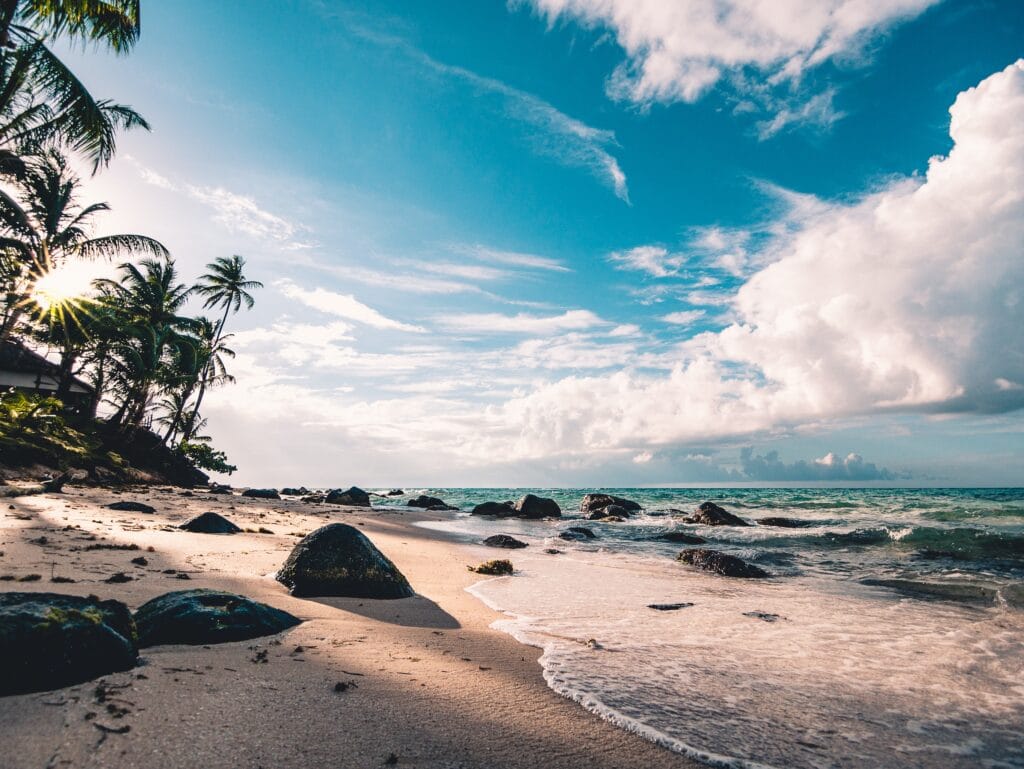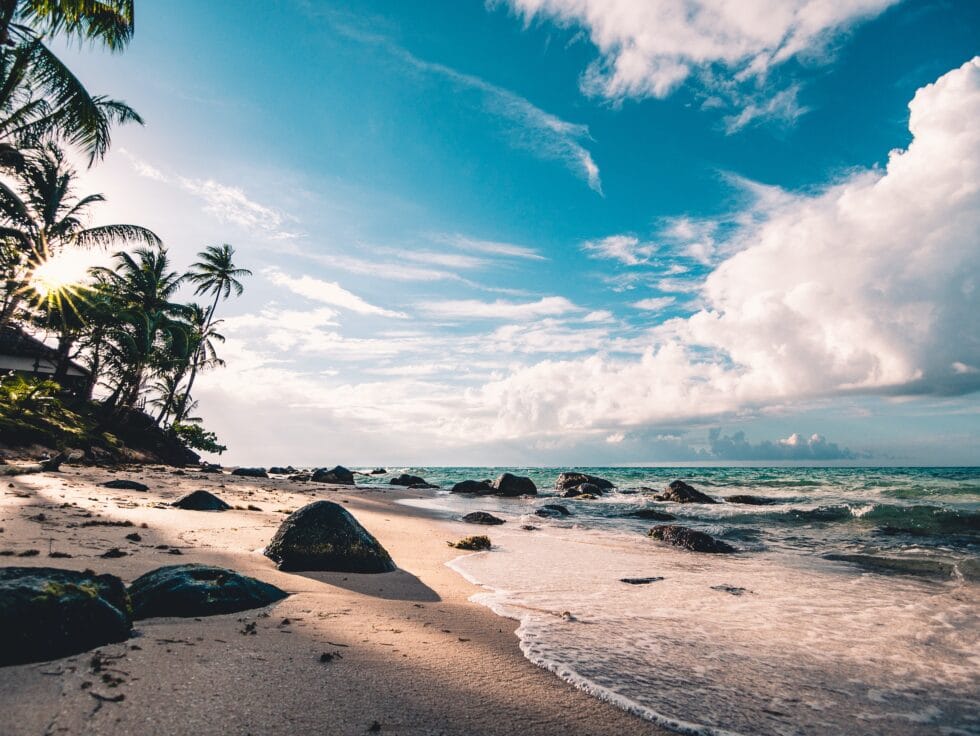 2. Royal Bora Bora Hotel
The hotel is a 3star luxurious Hideaway situated on the south of Bora Bora. This is the ideal hotel if you're traveling as a family. The hotel is situated along a white sandy beach on the Bora Bora Lagoon and is very close to Bora Bora Airport.
Clean and basic rooms that offer guests comfort can book either twin or double rooms for approximately $200 per night. You can enjoy access to the hotel Terrace or marvel at the amazing garden views.
Includes
Free Wi-Fi throughout the hotel
The hotel is fully air-conditioned
Flat-screen TV in all rooms
Minibar in room
Free complimentary toiletries
Tea and coffee making facilities
Restaurant
outdoor Swimming pool
Rooms have a private balcony
Hotel lounge bar
3. Sofitel Marara Beach Resort
Offering a unique island paradise experience to all,  the Sofitel Marara Beach Resort options private bungalows constructed over beautiful blue waters or set on the white sand beach. Located on the primary island's southeastern shoreline, the Sofitel Bora Bora Marara Beach Resort is situated directly on the beach. It is a short walking distance to the famed Matira Beach.
The Sofitel Bora Bora Marara Beach Resort comprises only 55 luxury bungalows together with 33 over the water. Rooms on the Sofitel Marara Beach Resort are nicely embellished and have all of the facilities you may expect at a four-star property; however, they don't seem to be truly luxurious — and costs reflect this.
Sofitel Bora Bora Marara Beach Resort overwater bungalows have lately gone up a bit in price due to excessive demand; however, they are still worth the money if you crave a unique and memorable experience on the island.
There is restaurants and bars on the Private Island, and visitors also get access to the restaurant and bar on the Marara Beach resort. To reach the Sofitel Bora Bora Marara Beach Resort, you'll have to fly to Tahiti, after which you take a brief 50-minute flight to Bora Bora.
At Sofitel Bora Bora Marara Beach Resort, pamper yourself with a treatment on the full-service spa or have an enjoyable time in the sun with activities like snorkeling and kayaking.
Sofitel Bora Bora Marara Beach Resort presents various resort services together with Latitude 16 Restaurant, Hurricane Bar, a day spa, and an infinity swimming pool overlooking the magnificent lagoon.
4. Maitai Polynesia Bora Bora
Among the distinguished hotels established in Bora Bora, the Le Maitai Polynesia is located in a perfect spot on Matira Point close to the idyllic Matira Beach.
Le Maitai Polynesia Resort is located in lush tropical gardens, close to Matira beach, certainly one of Bora Bora's most desirable areas. The Le Maitai Polynesia Bora Bora is a well-respected boutique three-star resort.
Located on the southeastern coastline of the principal island 20-minutes from Vaitape, the Maitai Polynesia Bora Bora is situated along Marara Beach and is a short walking distance to the gorgeous Matira Beach.
The Maitai Polynesia Bora Bora is a group of thatched-roof bungalows and one two-story property with an island architectural style.
The Ocean View Rooms in the Maitai Polynesia Bora Bora are properly equipped and are a wonderful French Polynesia accommodation. At the Maitai Polynesia Bora Bora, we have thirteen Overwater Bungalows, each with a large mattress decorated with beautiful local flowers.
The hotel has two eating places at your service at the Maitai Polynesia Bora Bora. They would be happy to prepare a scrumptious cocktail or recommend some fine wine to accompany your meal.
5. Conrad Bora Bora Nui
The Hilton Bora Bora Nui Resort offers a unique and personal location on the volcano island's back – Motu To'opua. The Conrad Bora Bora Nui Resort is a full-service 5-star resort on this remote island and one of Bora Bora's finest.
Exclusively situated in a private cove on Motu To'opua, Conrad Bora Bora Nui enjoys vast blue ocean views and a white sand beach. Couples are certainly popular at most Bora Bora resorts. Still, several hotels go out of their way to ensure that families with younger kids and teenagers are as happy as the romantic rendezvous-ers.
Hotel Services
Conrad Bora Bora Nui has six completely different and unique on-site restaurants for guests to indulge all their dining desires.
For an additional surcharge, the hotel can present ground transfer for the 15-minute journey to Hotel Maitai Polynesia Bora Bora. Conrad Bora Bora Nui is approximately a 20-minute boat journey from Bora Bora Airport.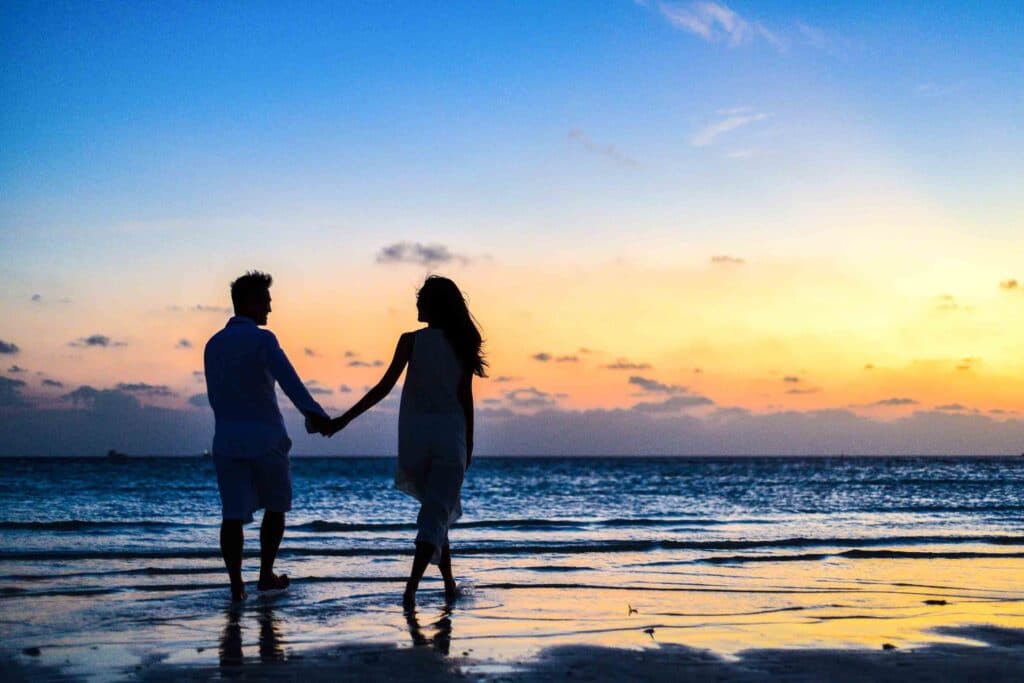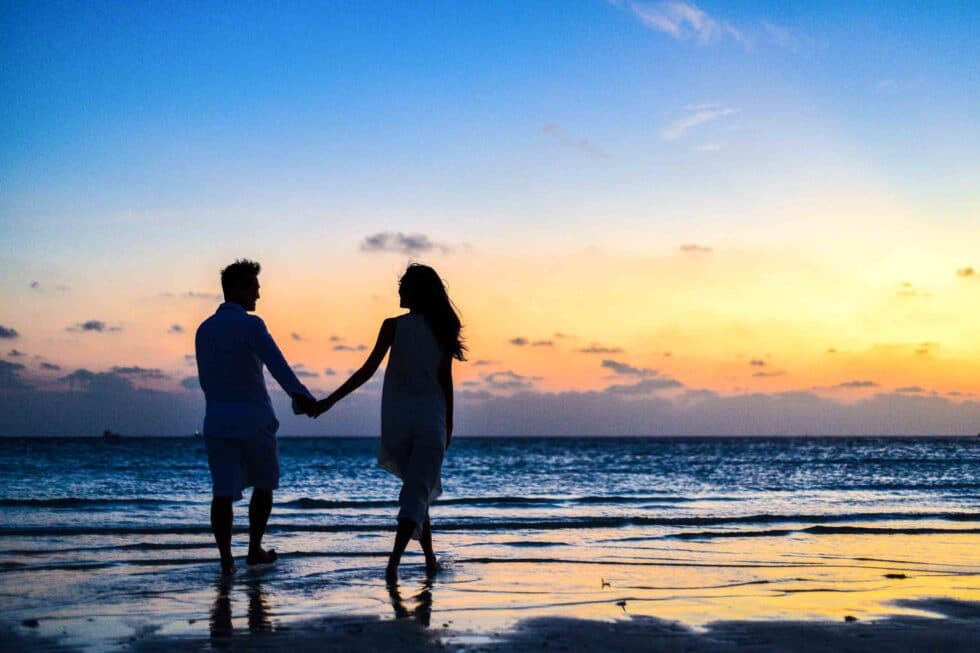 6. Village Temanuata
This is a 2 Star Hotel which offers bungalows direct with access to a private beach. It's located near Pointe Matira beach. Guests can enjoy a tranquil setting from a private Terrace in this Secluded Hideaway.
The hotel is a great destination for couples or families who want to see the island in all its splendor and just relax. You can rent a bungalow starting from $100 per night. This is excellent value for money while maintaining luxury.
includes
Restaurant and snack bar
free snorkeling equipment
Shops nearby
children's activities
Private beach
Paid Wi-Fi
Some bungalows provide cooking facilities
Airport transfers
7. Le Bora Bora by pearl resorts
this hotel is near to the airport and situated on a private beach. You can enjoy views of Mount Otemanu from your balcony. This is the perfect destination for couples on a romantic holiday or great for people who enjoy water sports.
A range of rooms is available for you to choose from, such as the popular overwater bungalow standard or double rooms. This is the ideal hotel to stay in if you feel like exploring boa bora.
Includes
Private outdoor pool
Situated on the beach
3 restaurants
Breakfast is included
24-hours front desk
Business Services
Free Wi-Fi throughout the hotel
Airport shuttle with a small charge
1 beach bar and poolside bar
Spa facilities
Fitness Centre
24-hour room service
wide range of activities from tennis, shopping aerobics classes, snorkeling mini golf, and much more.
The hotel is family-friendly and offers babysitting services, children's activities, and games; it also has a snack bar and deli.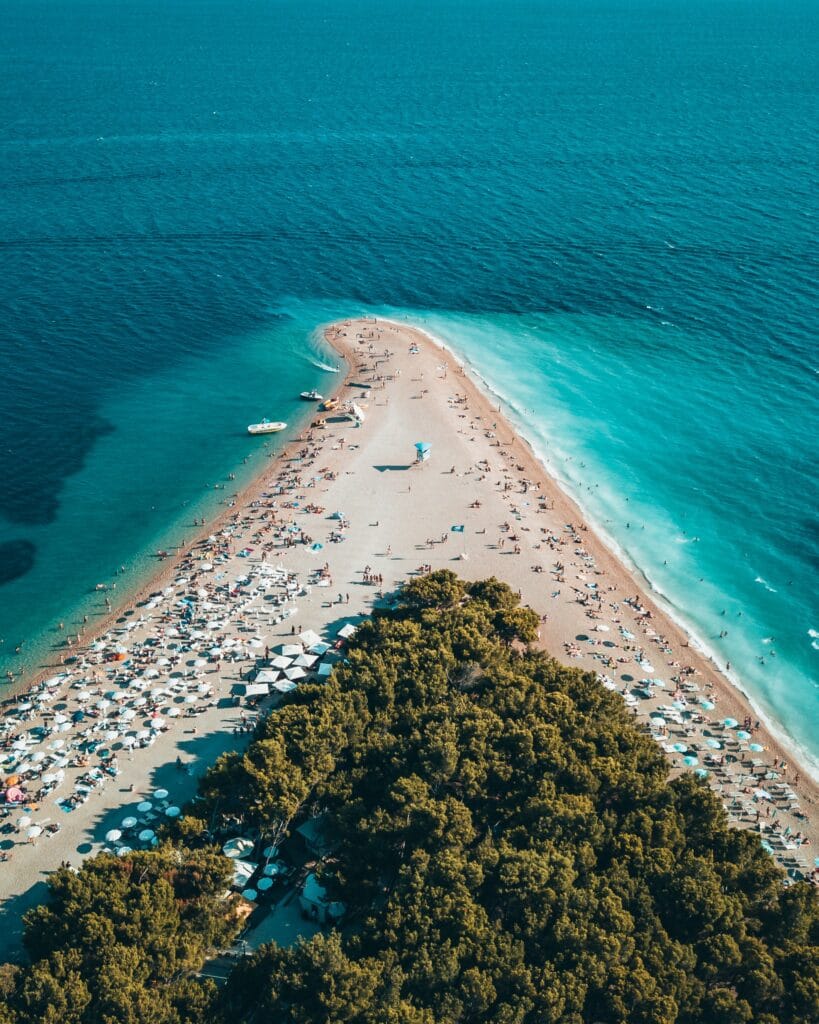 Bora Bora Water Bungalow Holidays
If it's complete privacy that you're after, whether you are traveling as a family or off on a romantic getaway. Then it just might be what you're looking for. If You Seek complete tranquillity in a serene atmosphere and want to feel the waves caressing your feet, this is ideal.
A wide range of tour companies offers luxurious packages to get the best aquatic experience in French Polynesia if you use Skyscanner to set alerts and be informed of the best deals immediately.
You can book anywhere from a 5-star resort in bora bora to a basic budget package. And you can expect to pay anything ranging from $350 to $2,000 a night. Some of the best overwater bungalows include the Intercontinental bora bora and the Hilton Moorea resort and spa.
Overwater bungalows are anchored deep in the sand and are very safe to stay in and are typically located and shallow lagoons. They offer complete privacy throughout your stay and are ideal for water sports enthusiasts or romantic couples who want to experience intimate and idyllic moments together.
Just imagine sitting in your own overwater bungalow watching the sunset with your partner and listening to the gentle waves. This is the reason why overwater bungalows are so popular with honeymooners or couples celebrating anniversaries. They provide such unique and memorable experiences.
Overwater bungalows provide complete comfort, feeling both modern and homely. These bungalows have Hammocks on the deck so that you can lay over the water, and some even have glass flooring so that you can watch the marine life below.
All-inclusive package holidays also allow you to book standard rooms if you are trying to save money and can't afford to stay in overwater bungalows.
If you want to experience all that this beautiful island has to offer truly, then booking an overwater bungalow in Bora Bora in a relaxed atmosphere will be a dream come true, truly a once-in-a-lifetime experience for both of you.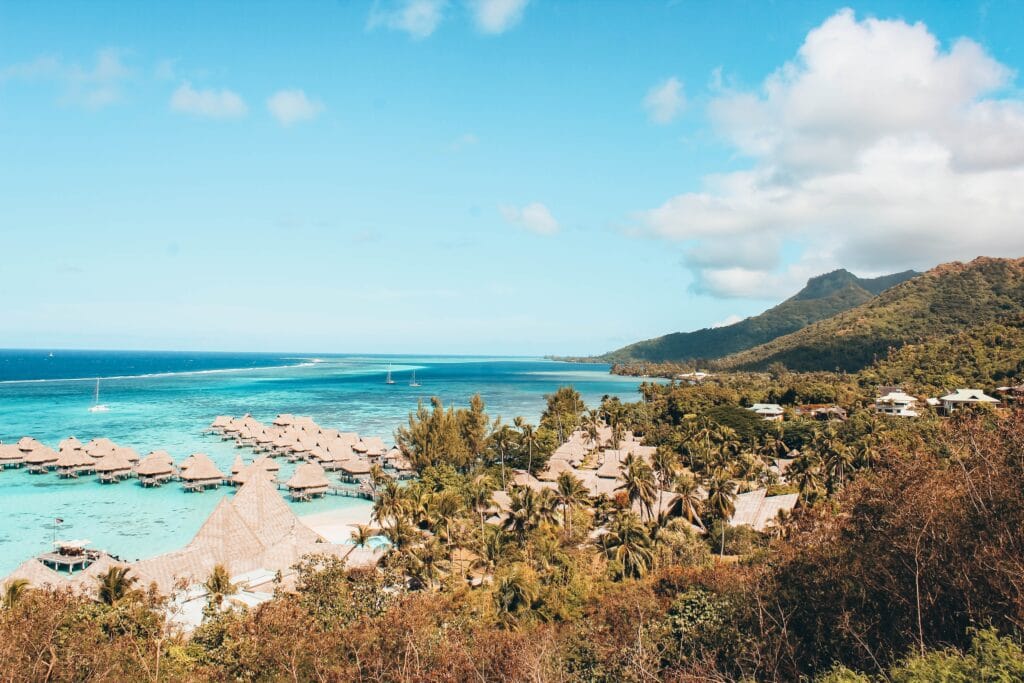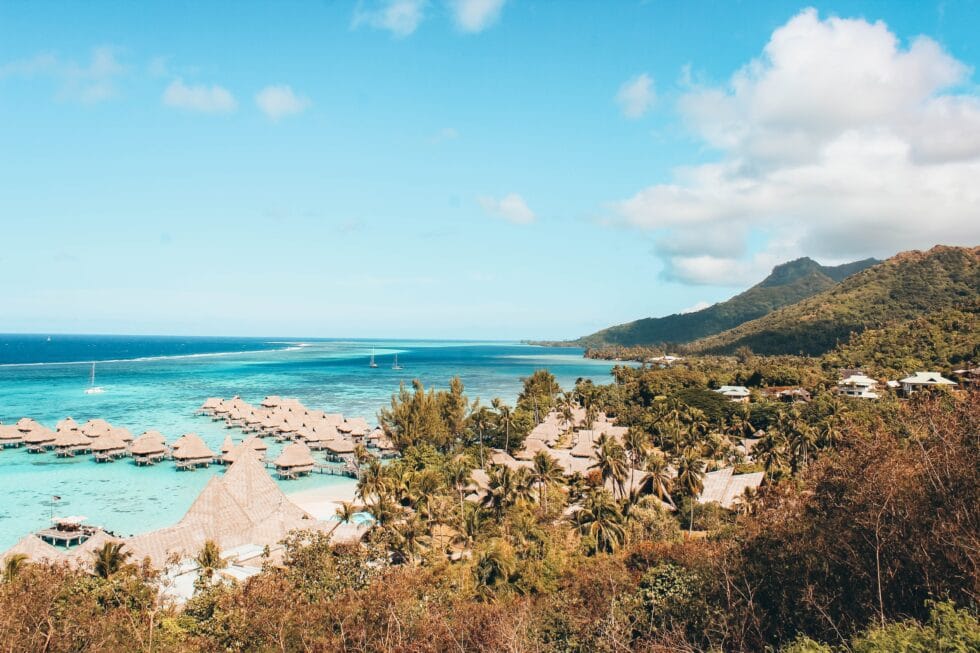 Going All Inclusive
when you book an all-exclusive package, you can cancel, or at any time, if you do decide to cancel your holiday, you may incur charges from your airline or hotel.
It is always advised to book in advance at least 12-months before departure; there are times when you can snap at an exclusive deal last minute. Skyscanner is a great service offering comparisons between tour companies and Airlines to get you the best deal when possible. Their website is practical to use, and it allows you to set up price alerts so that you never miss an exclusive deal again.
You can expect to pay around $12,000 or two people for a week in Bora Bora and the best time to go is off-season between November and April. If you travel at this time, you will avoid higher charges and milder weather.
If you're traveling from the UK to Bora Bora, there are no direct flights; you will have at least a few stops and will take your direct flight from Los Angeles to Tahiti and then travel onwards to bora bora. When traveling from the UK, your journey will take around a day and a half. It is also best to understand that there are very few flights to Bora Bora, and it can be tough to get to because it's so remote, but when you do get there, you will experience a Paradise on Earth.
The weather in Bora Bora can be extremely hot, and the warmest month is March and can reach 31 degrees. For calmer weather, you should aim to go between November to March.
The most popular thing about Bora Bora is the aquatic life that lives in its oceans, and you will find, there are many sharks in the water. Shark attacks are rare, but it is best to be careful when swimming in the ocean. Most excursions will take you to a lagoon where it is safe to swim. It's also best to keep in mind that there are stingrays and barracuda in the water, and you should always wear good foot protection whenever you are in the ocean.
All-Inclusive Hotel Review
Booking a holiday to Bora Bora could not be easier. If you book in advance, you can uncover the best deals, especially if you book off-season. There are many different packages for you to choose from wedding packages to Adventure packages. Most of the packages will include flights, accommodation, food, and drinks.
The best time to plan a vacation in Bora Bora is from November to April when the weather is most pleasant. You will also find bargain prices at this time offered by most tour companies.
INTERCONTINENTAL LE MOANA BORA BORA
This all-inclusive resort is located on Matira Point, and it is a 4-star Hotel offering complete luxury and tranquility. You can book an Overwater Bungalow, and it is a perfect destination for couples or honeymooners. The hotel boasts spectacular views and provides activities such as hiking and Watersports.
The hotel offers the possibility to book a bungalow or double room. Prices vary depending on when you want to book the accommodation; you can expect to pay up to $400 a night for two people. The hotel has an on-site restaurant and an outdoor swimming pool. Guests can enjoy sipping a drink at the poolside bar or lounge and enjoy fine dining in the hotel restaurant.
Included
The hotel is fully air-conditioned
Situated on the beach
Bar and Lounge area
free Wi-Fi throughout the hotel
All rooms have flat-screen TVs
24-hour room service
Private balcony what stunning ocean views
Plan A cheap All-Inclusive Holiday To Bora Bora
Suppose you're looking for budget travel deals, then the best time to go to Bora Bora is in October and May. You will get the best deals and pleasant weather. You can still have the holiday of your dreams by snapping up some of these great deals and still have your luxury and comfort on vacation.
Because there are limited flights to Bora Bora you can expect to pay between 350$ to $2,000 per night for 2 people. It is always best to compare deals as many tour companies offer special all-inclusive packages, which are last-minute deals and could really snap up a bargain if you do some research.
You may be thinking at this point that Bora Bora is a costly holiday. Still, it's really worth the money when you consider that you're taking a holiday of a lifetime in a tropical paradise. Bora Bora must be experienced at least once in your lifetime. When you consider how unique Bora Bora is and the chance to book your very own overwater bungalow with amazing views. Also, all the amazing Watersports, fun activities, sightseeing, and fine dining you can do, then it is not to be missed!
Getting The Best Flights
When you're booking a flight to Bora Bora, the cheapest time to fly is April. When you book your flight, compare different Tour companies and travel agents to get the best deals. You can do this by using the Skyscanner website and setting up price alerts to be informed immediately on any special deals to save money.
Depending on where you're flying from, prices can vary; it is also best to keep in mind that flights are Limited to this remote part of the world, as Bora Bora can be tough to get to.
To really experience Bora Bora, you want to spend at least 3 days really experiencing the island. Bora Bora is a small island, so 3 days will give you the chance to completely relax and take in the atmosphere and give you some time to go sightseeing.
If you're traveling on a budget, you can expect to pay under $500 for the whole week. It is possible to get by on $20 a day if you're careful with your money. You can use dollars as a currency in hotels and restaurants, but you might not get the best exchange rate so use the local currency whenever possible.
Bora Bora is the ideal paradise to visit as it is not crowded with tourists. It remains unspoiled with sandy beaches that stretch for miles. When you decide to go to this tropical heaven, you will not regret it.
Things To Do In Bora Bora
Let us explore what you can do and see and Bora Bora during your vacation, where we will discuss the various beaches, cultural landmarks, popular excursions, fine dining experiences, and much more.
Guided hikes to Mount Pahia and Mount Otemanu offer a unique insight into the character and wildlife on Bora Bora. A steep climb up Mount Pahia will give you fantastic exercise and beautiful views of the ocean.
Mount Pahia and Mount Otemanu
A small island, less than 20 miles in circumference, Bora Bora is surrounded by the citadel-like Mount Otemanu and Mount Pahia, two volcanic peaks with lush tropical slopes.
Bora Bora is house to two mountains, Mount Pahia and Mount Otemanu.
You can even discover Mount Pahia and Mount Otemanu on a guided hike or Jeep Safari tour. Mount Pahia is considered one of three famous mountains in Bora Bora with an elevation of 2,169 feet.   We will explore several excursions from relaxing to active later in this article.  Whatever desire you seek, you will find it on the remote and magical island
Bora Bora Travel Guide
You'll additionally find low airfares, free travel guides, worldwide vacation rental listings, up-to-date forums with recommendations about nearly every vacation spot, and more.
Matira Point
An amazing destination to visit is Matira Point, which is located in Bora Bora's southern point. This is a perfect destination to spend the day with sandy beaches, shops, and dining experiences. You can pass the day relaxing on its white sandy beaches and be amazed by the spectacular sunsets. You can also experience More Adventurous activities like scuba diving or windsurfing. You can also enjoy the heavenly cocktails at the beachside bar if you prefer to take it easy. You can reach Matira Point fairly easily as most public transportation or taxis will go there. This is a must-see destination when you're visiting Bora Bora and will be unforgettable.
activities at Matira Point
Sunset Cruise And dinner at restaurant st. James
Why not make your evening special by spending the evening on an idyllic sunset Cruise followed by an exquisite evening meal at the st. James restaurant. You can enjoy the local cuisine with views over the Bora Bora Lagoon. This experience is out of this world and Incredibly romantic.
Safari in Bora Bora
If you feel adventurous, then a four-wheel-drive through Bora bora where you will ride over rivers and hills, taking in the atmosphere of the island. During the excursion, you will get to see the island and all its splendor. Your trip begins at World War II's American remains, where you can see the Spectacular views and observe original cannons. It is a little piece of history for you to discover. This adventurous and fun-filled excursion is an exciting adrenaline Rush that will always be remembered.
Matira Beach
When you're visiting Bora Bora, you have to see Matira Beach. This beach stretches for one mile and is open public. It is located at the southern point of Bora Bora. You can do a wide range of things here, from snorkeling, jet skiing, or why not have some romantic high-quality photos done to remember this experience. These beaches are popular with sunbathers and Watersports enthusiasts. Getting to Matira Beach can be tricky as there is limited public transport, but you can arrange a taxi or hire a bike. It is best to go during the week as weekends can be busy.
Island tours
Even though Bora Bora is tiny, you will never be lost for things to do. Why not arrange a local guide to explore the island and an air-conditioned vehicle. You are sure to pick up most of the island's secrets from these Local drivers and stopping at various locations to take in the spectacular scenery.
Mt. Otemanu
if you enjoy the scenery and stunning views, then you must go to this volcano. Mt. Otemanu is at the center of the island, which you can reach by taxi or car. This is a popular destination for hikers or people who want to witness the spectacular views. It is always best to go there early in the morning when the weather is cooler. You will need to bring a camera to remember your experience and take some exceptional snaps during this.
Privat photo tour
This is a perfect tour to see the island's splendor when you are picked up by a luxury boat surrounded by crystal blue water, and the photographer will capture all your perfect moments to save as a souvenir. This is a truly magical experience for couples and honeymooners; who want to capture intimate moments of their visit to Bora Bora.
conclusion
Now that we have explored what Bora Bora has to offer; holiday deals, holiday packages, all-inclusive deals, and arranging the best flights. We are now ready to experience this tropical paradise and all that It has to offer; whether you are going on a honeymoon or celebrating a special occasion on this secluded island, then it is right for you.
When planning your holiday to Bora Bora, it is best to do all the research you can beforehand. You can do this by reading travel blogs and comparing deals online.
TripAdvisor is also a great website for honest and reliable reviews for people you have been there before. You will find ratings and information on hotels, things to do, and more on this website.
Hopefully, you enjoyed reading this article to inform you of Bora Bora, and what it can offer. There is no doubt you will discover an exceptional experience when you go to this wonderful place.