Ponta Delgada Portugal Guide
Discover the 6 best things to do in Ponta Delgada, Portugal, and why it's a popular location for travelers.  Discover the hidden gem in Portugal, for the perfect Portuguese holiday break, filled with excitement and culture.
Ponta Delgada Portugal is part of the Azores in the Portuguese Archipelago. It's a unique and attractive part of the world to visit. It attracts visitors mainly because of its hot springs and unspoiled nature. The good news is that Ponta Delgada Portugal is not on the tourist map, so, therefore, attracts fewer crowds. The main town is Ponta Delgada, the capital of the Azores, a picturesque town full of character and charm. Discover the Portuguese architecture, narrow streets, and whitewashed buildings decorated in the volcanic rock creating a unique design throughout the city.
Features;
Ponta Delgada Portugal in the Azores, attract visitor to its amazing hot springs, and unspoiled landscapes.

Ponta Delgada is a less known tourist destination, meaning fewer crowds.

Getting to Ponta Delgada is easy, with most budget airlines offering excellent deals and regular flights.

Ponta Delgada is extremely affordable, offering accommodation for €17 and an evening meal for €15, so it won't break the bank.

Some popular things to do in Ponta Delgada Portugal, are visiting the hot springs, whale watching, and hiking.

Overall, Ponta Delgada is an undiscovered gem, providing the ideal climate and activities for all travelers.

How To Get To Ponta Delgada Portugal
Nowadays, it's a breeze to reach the Azores, with most budget airlines flying to Ponta Delgada from most European cities.
If you are looking for the ideal prices, then fly from Lisbon. A trip to Ponta Delgada Portugal won't break the bank. The Azores are perfect for visiting all year round, and you should arrange a trip to see Ponta Delgada, even if it's only a long weekend.
Reasons To Visit Ponta Delgada Portugal
There are many reasons to visit Ponta Delgada. The main reason is it is a small port city that is the gateway to the Azores. It is a small and vibrant city that travelers should not miss. You can also hop around the nine islands that make up this stunning Archipelago. Here are some popular reasons to visit Ponta Delgada Portugal.
The city offers everything from picturesque whitewashed 17th-century churches, its cobblestone promenade with stunning views over the Atlantic Ocean, and botanical gardens with trails and caves. On your visit, you will discover a variety of local bars and restaurants serving traditional cuisine. It is also ideal for whale watching, offering excursions and day trips to view these magnificent animals.
Easy to get Around
Sao Miguel is the biggest island you will want to explore. You will find very little traffic on the island, made up of paved roads and curves. So you will have a great trip around the island on your wheels, or perhaps you prefer to get around on a scooter? The island is compact, so it's easy to get around and very easy to get to the main town of Ponta Delgada.
Unfortunately, the public transport options are not great, and you might struggle to see the island on a bus. The convenient way to get around is by driving. The good news is that you can arrange tours easily through Viator, all with incredible reviews. There are a few excellent tours, one showing you the east of the island and the other showing you the west. Both great trips are offering a fantastic experience of the island.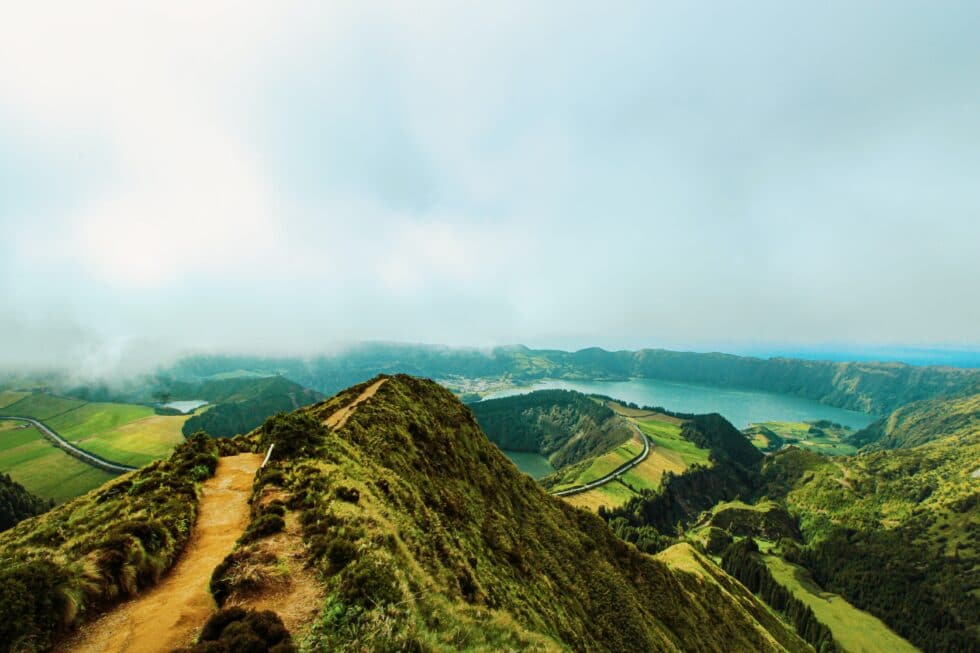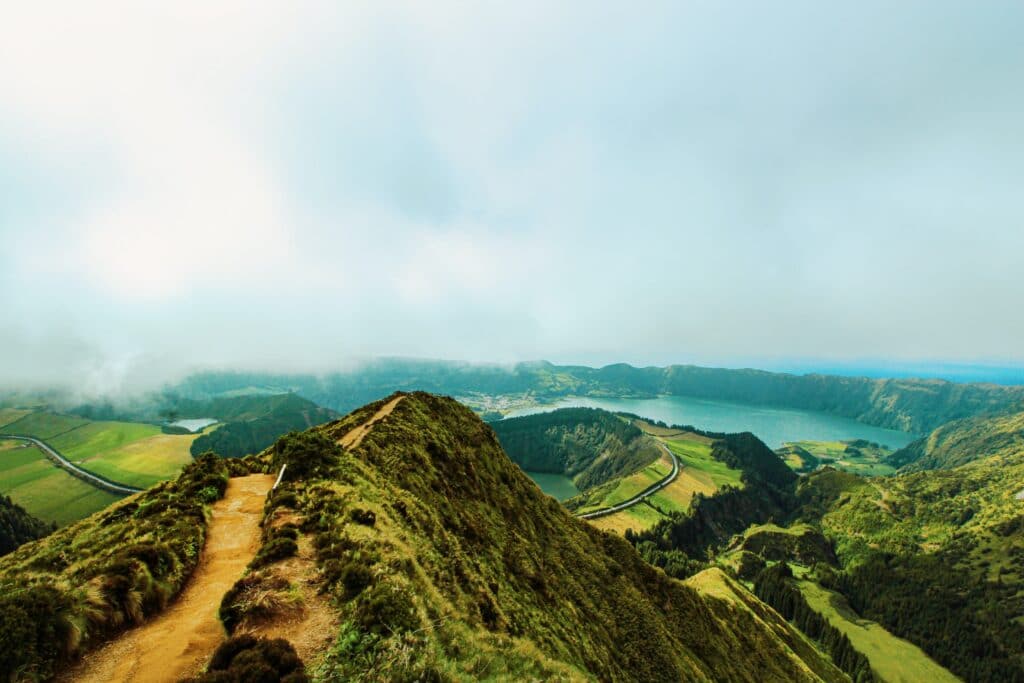 Admire the Scenery
Sao Miguel, the largest island, is the very best the Archipelago has to offer. Admire the stunning views of Sete Cidades, one of the most beautiful gardens that you are likely to see in Europe. The island is full of natural beauty, including the lakes, lagoons, and lush greenery giving it a picture-postcard feel.
It Is Easy To Get There
Ponta Delgada Portugal is one of the lesser-known destinations to travel to. Numerous budget airlines are flying for most European cities. If you are traveling from the U.S, you can arrange a flight with SATA Airlines, which flies daily to Portugal, allowing you a stopover on the islands without the extra charges.
So, it is easy to reach the Azores no matter where you are traveling from. You can snap up some fantastic deals on flight comparison sites like Skyscanner or cheapo airlines; these sites make planning your holiday easy.
Suppose you want to explore the other islands. In that case, it is easy with SATA running regular trips between the nine archipelago islands. The prices are very reasonable, between $50 to $70.
Excellent Hikes
Because there are so many lush forests in the Azores, it will give you the sense of unspoiled nature that you want to explore.
The great news is the islands have hundreds of hiking trails, providing you the perfect opportunity to explore. Imagine every kind of hike, from waterfall hikes to breathtaking inspiring treks to the island lookout points. On these islands you will find an outdoor activity to suit all fitness levels.
Excellent Food
A trip to the Azores will make you fall in love with food; the food is incredibly fresh and unbelievably affordable. The Azores have fertile land and an ideal climate, making the island self-sufficient without importing food from mainland Portugal.
On your visit, try out the local dish called cozido das furnas, a stew cooked inside a volcano. Or try out the Azorean cheese and wine, or try the delicious seafood.
You will find the prices extremely affordable, with breakfast costing around €4, lunch around €12, and an evening meal around €15; discover the amazing meals at very reasonable prices.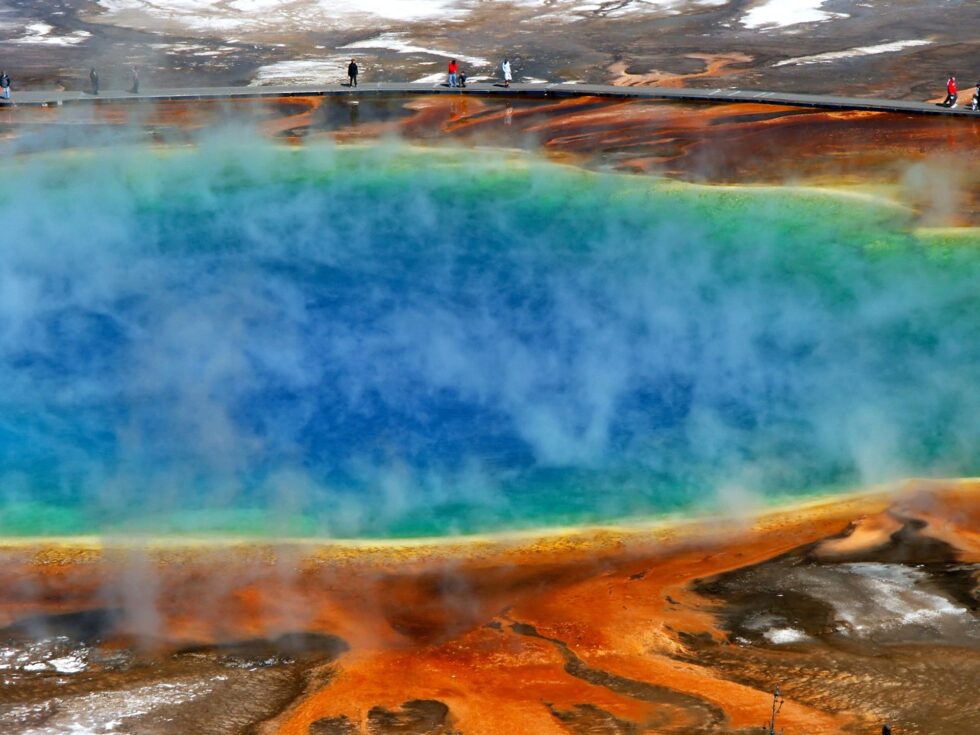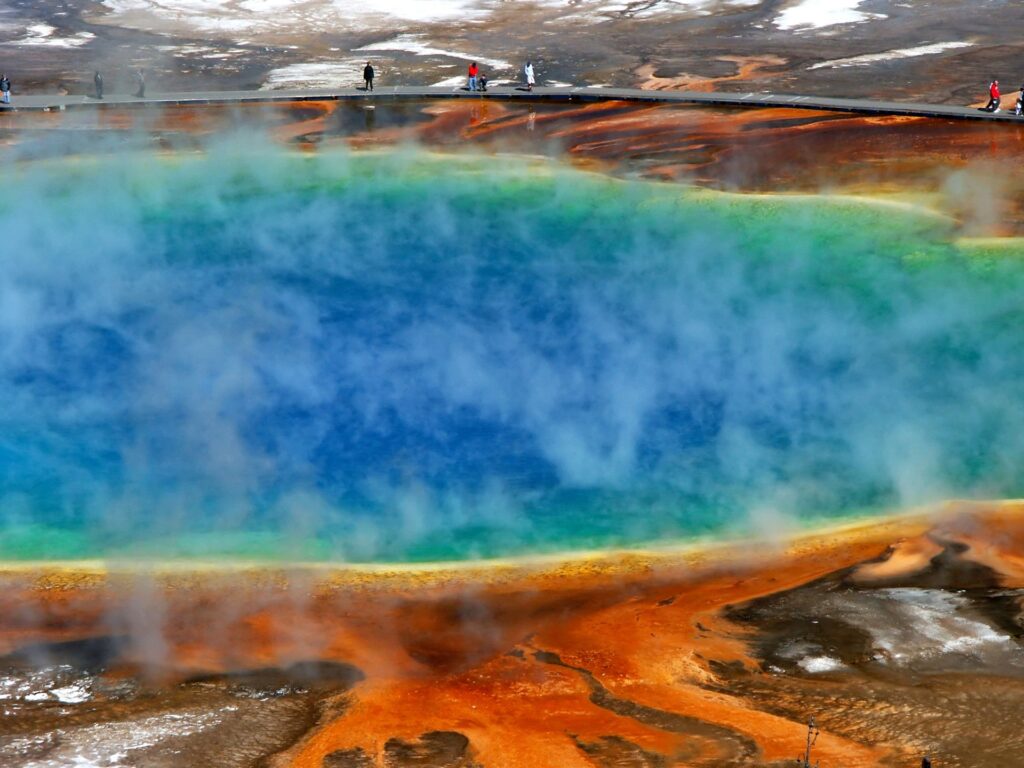 Visit The Hot Springs
After your vigorous hike, there is nothing like soaking your feet in the famous geothermal baths. The natural hot tubs come in a range of temperatures to completely leave you relaxed and refreshed. Try out these natural wonders in Terra Nostra Garden, Poça da Dona Beija, and Caldeira Velha.
Visiting these thermal pools is a major draw for travelers in the Azores; sit and relax while you blend into a jungle-like landscape. Not to be missed.
Excellent Weather
On your visit to the Azores, you will experience temperatures between 15 degrees to 30 degrees. Throughout the year, temperatures will rarely go higher or lower.
So, if you want to escape cruise ship crowds in the summer season, take a trip to the Azores all year round for ideal weather, filled with blue skies and warm sun.
Very Affordable
It's not just the food that is cheap; everything else happens to be cheap as well. For accommodation, you can expect to pay between €17 to €75 per night. Check out some of these amazing deals on booking.com below.
If you need to get around, a scooter will cost around €17 per day, and a car hires approximately €21 per day. On average, each day will cost around €70, ideal if you're traveling on a budget or traveling as a large group.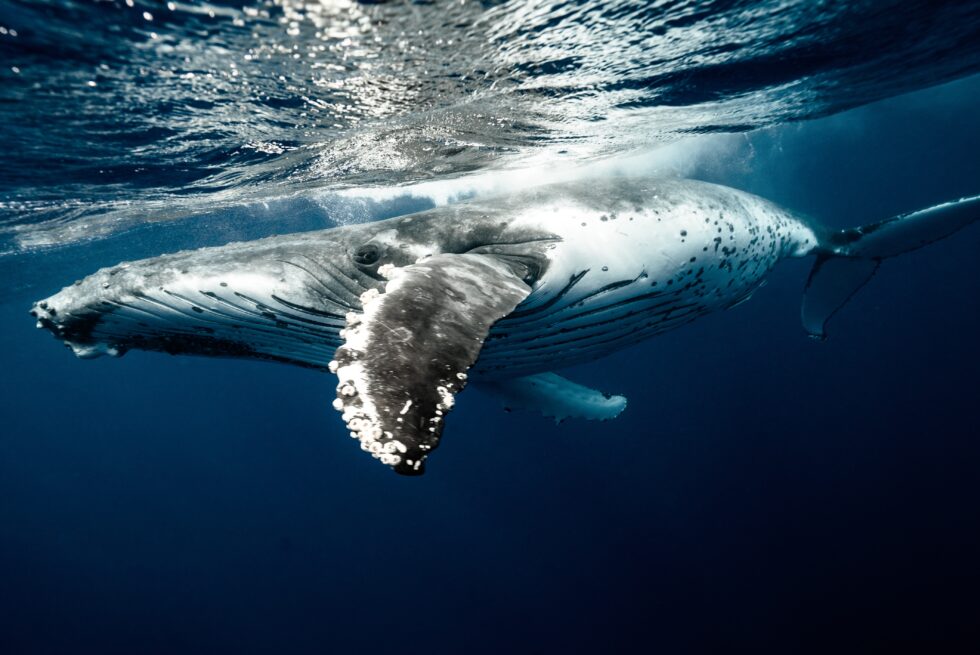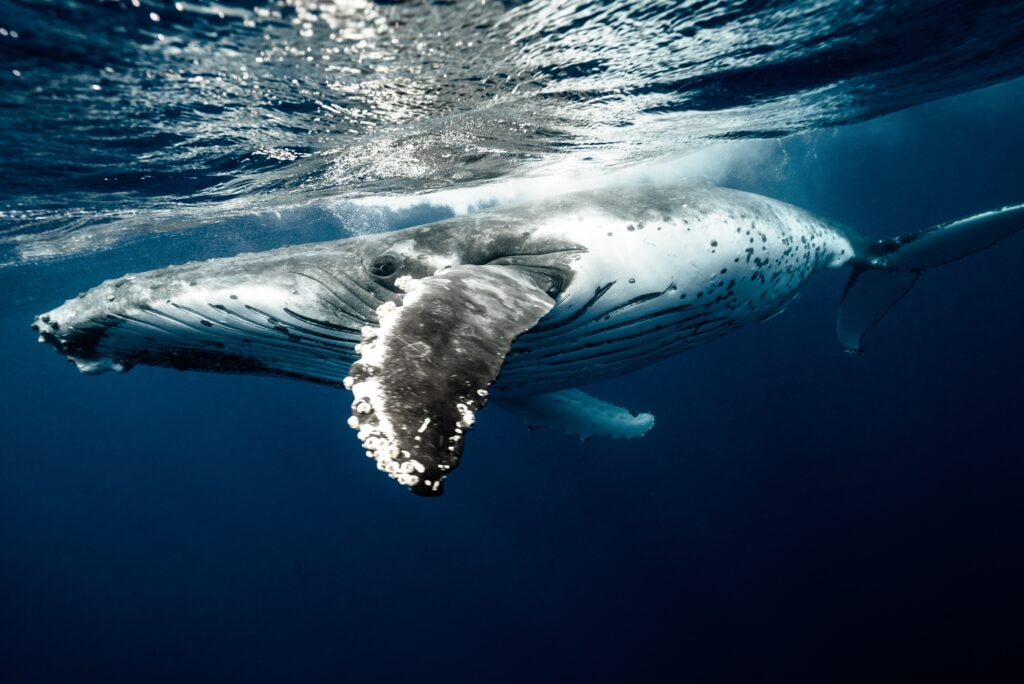 Best Time To Visit Ponta Delgada Portugal
Any time of the year in Ponta Delgada Portugal is the ideal time for bird and whale watching. If you enjoy swimming, aim to go around June to September. You will also find that spring and summer have less rainfall, making this the ideal time for trekking and walking trails.
The Azores are the perfect all-year-round destination boasting great temperatures. However, from October to April, you can experience more rainfall.
Whale watching
Discover around 24 different species because the Azores happens to be one of the largest whale sanctuaries globally. Whale watching in the Azores is extremely popular and is an all-year-round activity. Explore the Atlantic Ocean, watching the dolphins and whales around you.
If you want to spot sperm whales or spotted dolphins, go in summer. If you want to spot baleen whales or blue whales, winter is the best time to go.
Hiking
It is the ideal way to discover the Azores. Why not discover the amazing islands on foot. There are hundreds of hiking trails for you to explore as you wade yourself through vines and volcanic cones.
Admire the cliffs and stunning waterfalls during a hike that is suitable for your level. For the best hiking conditions, you should aim to go from June to September.
6 Amazing Things To Do In Ponta Delgada
1. Lagoa das Sete Cidades
The twin lake is in the volcanic Caldera, with walls rising steeply around the shore filled with rich conifers and ferns.
Lagoa das Sete Cidades is, without a doubt, the most spectacular wonder of the Azores. Discover the divide between the two water bodies, giving you opportunities to take some perfect pictures. Or just take in the spectacular views on an adventure not to be missed.
2. Visit The Harbor Front and Historical Quarter
Suppose you want to see Ponta Delgada in all its splendor. In that case, taking a stroll down the Avenida Infante Dom Henrique (front Promenade) is not to be missed. Start your journey from the west, overlooking the 16th century Forte de São Brás (renaissance Fortress, home to the Azores military museum).
During your walk, you will come to the 18th-century city gates on Praça Gonçalo Velho Cabral, a popular place to take some excellent snaps. As you re-join the avenue heading towards the marina, you can book an amazing whale watching cruise or enjoy a freshly brewed coffee on the esplanade. Then you can wander into the city center for some lunch or shopping.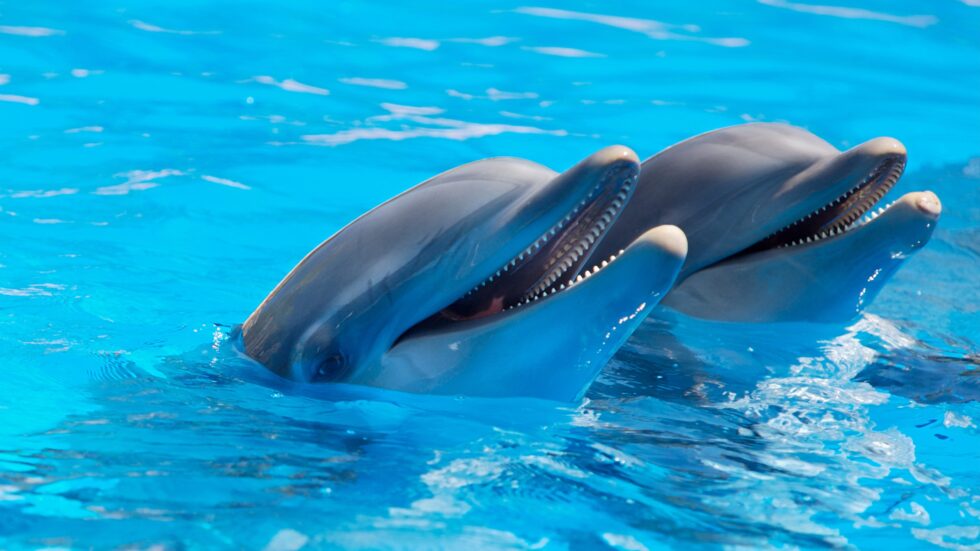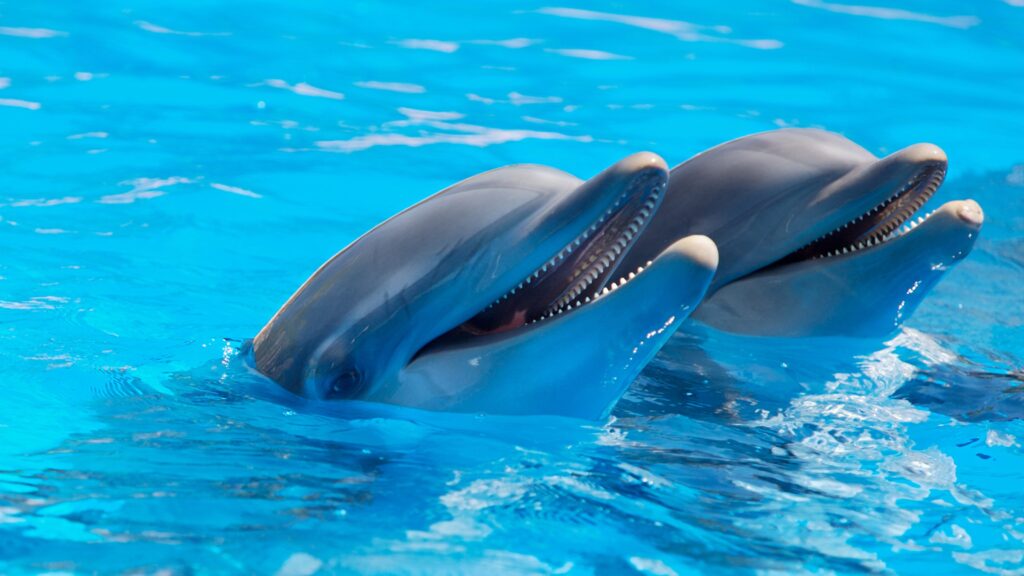 3. Dolphin And Whale watching
Ponta Delgada Portugal, or the nine surrounding islands, is the perfect location worldwide to go whale watching. There are roughly around 24 different species that you can spot. The sperm whale is the most popular, while the blue and fin whales are also common.
On your travels in the Azores, you will also have the opportunity to swim with dolphins. The most common species is the Atlantic Spotted Dolphin. Swim and play with these marvelous creatures in their natural environment. And be surrounded by these cute, playful creatures of the sea.
You can arrange whale watching trips and dolphin experiences on Viator easily, all rated with reviews. Do not miss this incredible opportunity to see the marine life in their natural habitat.
4. Convento e Capela de Nossa Senhora da Esperança
This is one of Ponta Delgada's top cultural attractions, the convent, and chapel of our lady of hope (Nossa Senhora da Esperança), currently occupied by nuns. Discover the amazing religious art and see the 18th-century azulejos tiles, designed by António de Oliveira Bernardes.
The chapel is famous for the worship of Christ Of The Miracles. You will discover the statue of Ecce Homo that was brought to the island in the 16th century. The statue is mainly hidden away and is viewable during certain hours of the day.
A nun will open the gates to let visitors glimpse this amazing creation. It will leave you breathless as you view the stunning jewels, embroidered vestments, and reliquaries.
5. Visit The Lagoons
If you are visiting Sao Miguel, your sightseeing activities will mainly be based on lagoons, which can be seen all over the island.
One of the most popular lagoons is Lagoa das Sete Cidades, known as the lagoon of the seven cities. Discover the twin lake in a dormant volcano, boasting vibrant colors.
If you prefer a relaxing walk, Lagoa das Furnas is ideal, walking along the water's edge. Another spectacular lagoon to visit is Lagoa do Fogo, a lake situated within a volcano, ideal for taking some incredible pictures.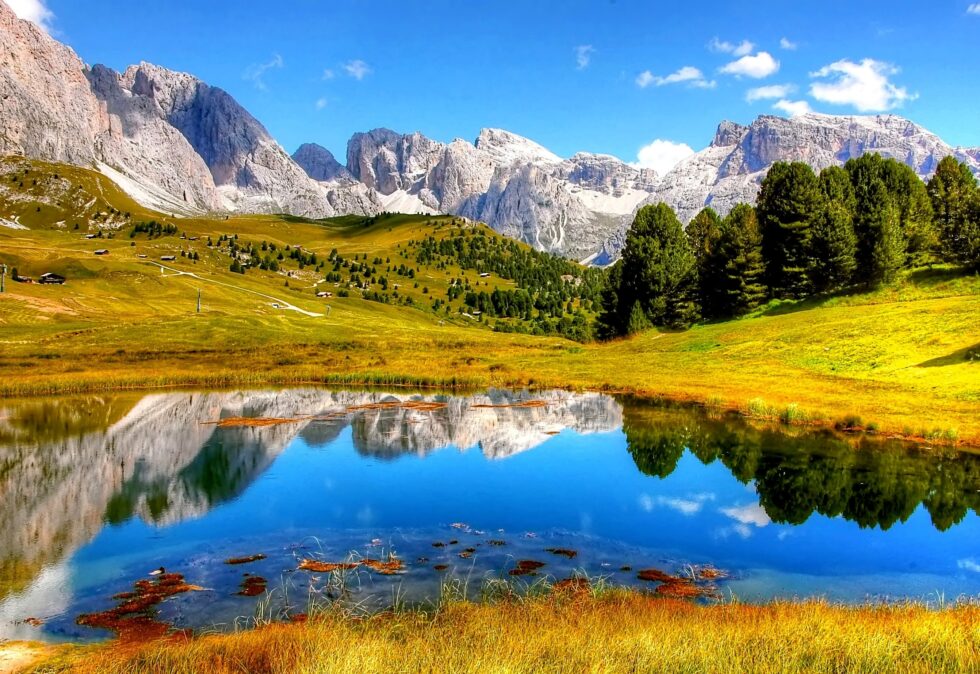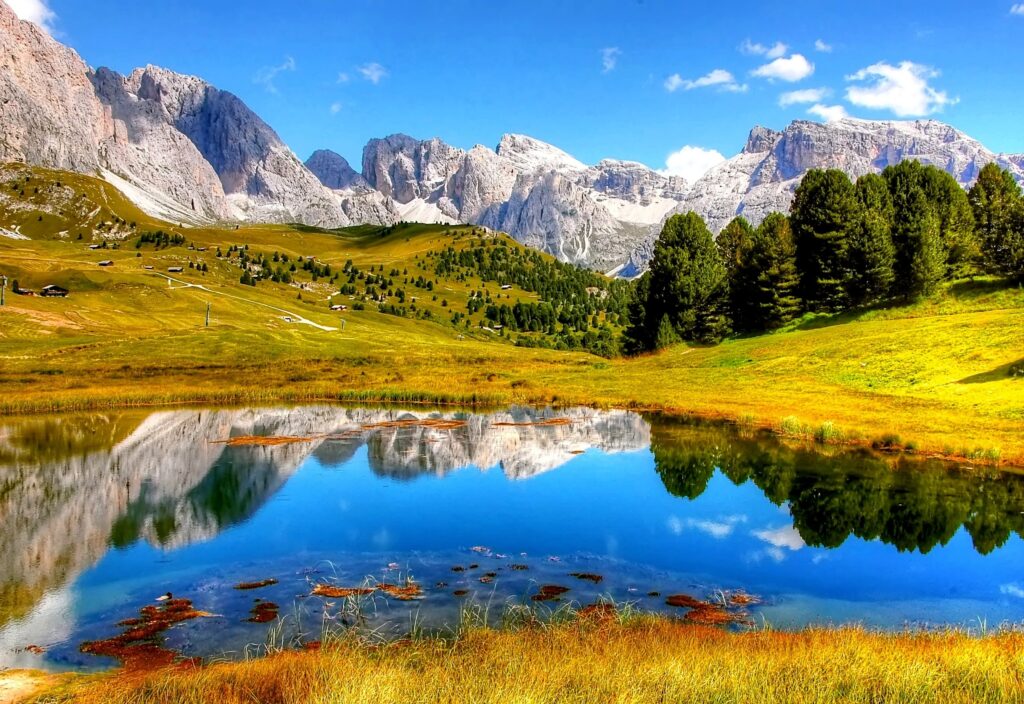 6. Go Hiking
Sao Miguel offers the perfect natural landscapes with mountains, lakes, lush greenery, and volcanoes, the perfect conditions for a good hike. You will find numerous hiking trails to suit all levels. Sao Miguel is known as the green island, boasting extensive fields, valleys, and streams.
When you visit the Vale Formoso, also known as the beautiful valley, you will find other walks and lakes in Serra Devassa and Canário, Santiago. The island has the perfect conditions for walking, suiting all levels, allowing you to get in touch with nature and admire the spectacular landscapes that make Sao Miguel unique.
Conclusion
Ponta Delgada Portugal is a less known tourist destination, ideal for a visit all year round. Nine islands make up the Portuguese Archipelago, known as the Azores. Ponta Delgada is the capital full of character and charm.
There are lots of reasons to plan a visit including, ideal all-year-round climates, breathtaking landscapes, affordability, and excellent food. Some of the top attractions for visitors are the hot springs, whale watching, swimming with dolphins, lagoons, and hiking trails.
Plan your perfect escape and visit the Azores, ideal for all travelers, with various sightseeing opportunities and activities for everyone. Ponta Delgada is a remarkable city waiting to be discovered.
Some more great places to discover are the best places to visit in Maine, packed with sights and activities to try. Discover more cheap amazing vacations on our website, and make planning your vacation easy.