Take a look at the 11 beaches near Lisbon for swimming, and families.  Discover the best beaches near Lisbon, Portugal for the perfect holiday.
If like all of us, you dream about getting away to a sun-backed beach, then Portugal Beaches may be the answer for your next vacation. The beaches in Portugal stretch for 1,700 kilometers, and there will be enough sun and sand for everyone. Portugal is famous for its resort dotted beaches. The South facing Algarve coast is a big pull for travelers globally. Wherever you go in Portugal, you will find secluded beaches lined with cliff-backed coves. You will discover beaches that are so secluded that they are rarely busy along the west coast, even during the summer months. For surfers, Portugal Beaches are the main attraction, where you can brave the full force of the Atlantic. Whatever type of beach holiday you prefer, we have you covered, with our list of 11 best beaches throughout Portugal.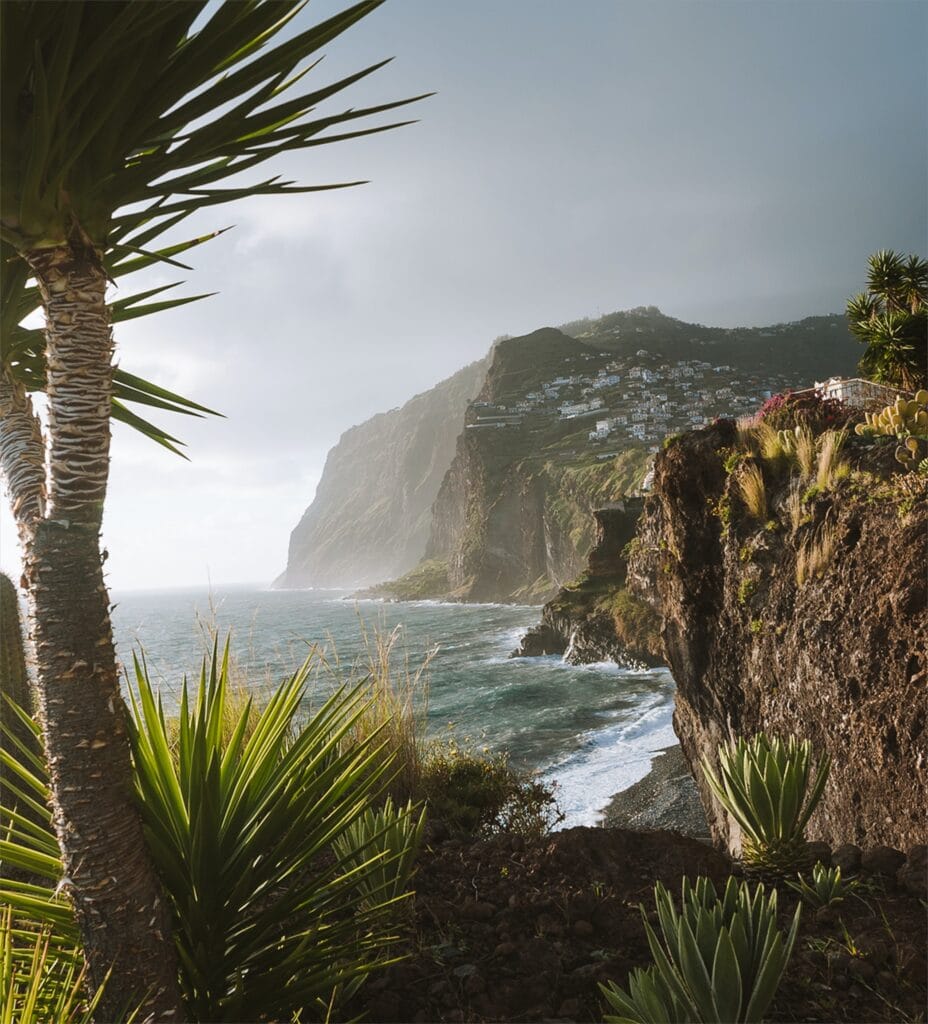 11 Beaches Near Lisbon
1.     Praia de Tavira, The Algarve
This glorious beach is linked to the mainland by ferry and is situated on the Ilha de Tavira, an island stretching southwest from Tavira to Fuseta. You will discover some of the most impressive stretches of dune-baked sand, with no hotels in sight. You can rent umbrellas and pedalos in the central part of the beach, and it is dotted with a few restaurants and bars.
On this beach, it is no problem to escape the crowds, even during the height of summer. Just walk about 15 minutes to find your secluded spot. If you travel off-season, the chances are that the beach will be all yours.
While you are visiting the beach, you must visit the fishing village of Santa Luzia, which is known as the King of Octopus. You can take the tuk-tuk and discover the octopus traps on the jetty. Or visit Tavira's salt pans and Ria Formosa, a natural park with peaceful lagoon systems and islands.
2.     Nazaré, Ribatejo
This beach is undoubtfully a top surf spot. It is attracting adrenalin junkies who want to brave the waves of the Atlantic Ocean. It is a former fishing village, with a superb town beach. The main stretch is covered with white sand and colorful sunshades during the summer months. There are more beaches, which are spread north of the headland.
One thing to take note of about this beach is that it can look calm and inviting on hot sunny days, but swimming on these exposed Atlantic beaches can be dangerous. The beach has a worldwide reputation among wave surfers, and this was where they surfed the biggest wave.
While you are visiting the area, you can take a boat tour to discover The Nazaré North Canyon, a submarine canyon generating enormous waves.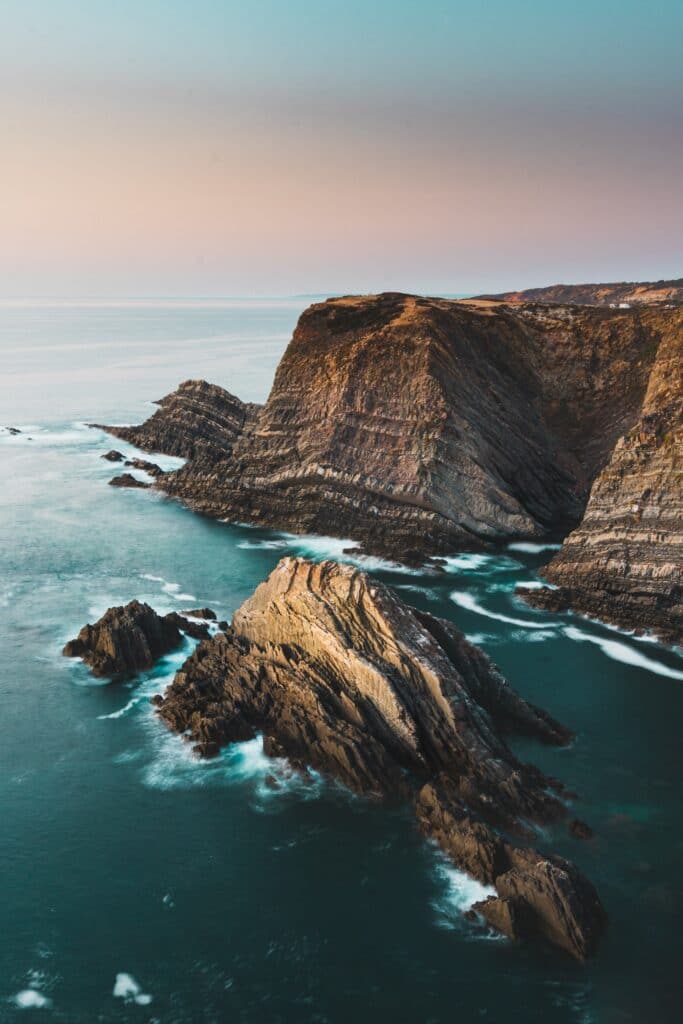 3.     Praia do Baleal, Peniche
This superb beach is a very magical spot to visit and just an hour's drive from Lisbon. This beach boasts 4 kilometers of soft sandy curve linking the Peniche peninsula to the mainland. It is not hard to find a private spot between the sea-worn rocks and bathing lagoons at this beach. This is the perfect beach for a family day out, and your little explorers can discover small shells, seaweed, and crabs in the low tide rock pools. There is good surfing on the beach, but you can find calmer water if you're a swimmer.
Suppose you seek adventure, head along to the limestone cliffs spreading 2 kilometers along the north coast, full of ravines and sea caverns. Several bars, cafes, and restaurants are serving delicious fresh seafood, heading toward the Peniche.
Famous Beaches In Lagos Portugal
If you are visiting Lagos, then the chances are you will want to spend some time on the beach. If that is the idea, then Lagos will not disappoint. Lagos is home to some of the best beaches in the Algarve and their many beaches to chose from. They are not just stunning beaches on the town's doorstep, all offering something different. From the rock formations at Meia Praia, or the intimate coves of Praia de Dona Ana.
Visitors coming to Lagos do not feel the need to explore beyond Praia da Batata's town beach, within easy walking distance from the town. During the summer months, the beaches close to Lagos can become very crowded, but you can head to Porto do Mós to find a more secluded spot.
Whatever beaches you chose to visit. Pack your sunscreen, and always keep in mind that the Algarve sea temperatures can be clod throughout the year, mainly because of its proximity to the Atlantic Ocean.
4.     Ponta da Piedade
This is one of the most idyllic beaches you are likely to discover, and it is hard to believe it exists. It has the most incredible shoreline in the world and the most picturesque beaches globally. It is situated only 3 kilometers from Lagos Center.
When you visit this beach, you will discover majestic rock formations, caves, cliffs, sea arches, and crystal green waters. This beach will take your breath away.
This beach is mainly accessed by foot along the cliff-top path or by boat. You want to take the 182 steps down through the ravine to take in the best views. If your visiting during the summer months, you will not be allowed in the water due to boat and kayak traffic. But if you like to swim or bathe, you can always head along in the morning or afternoon end.
On your visit to Ponta da Piedade, you might want to take a boat trip to visit the nearby caves and beaches. You will also want to be mindful that the cliff steps are steep and missing hand and guardrails, so be extra cautious when you're climbing there to take pictures.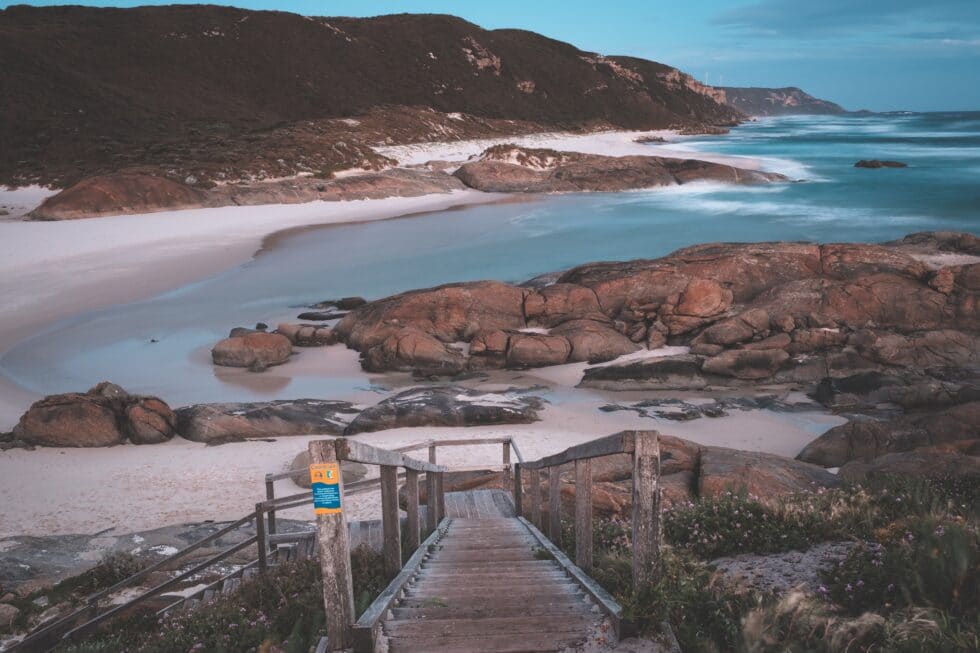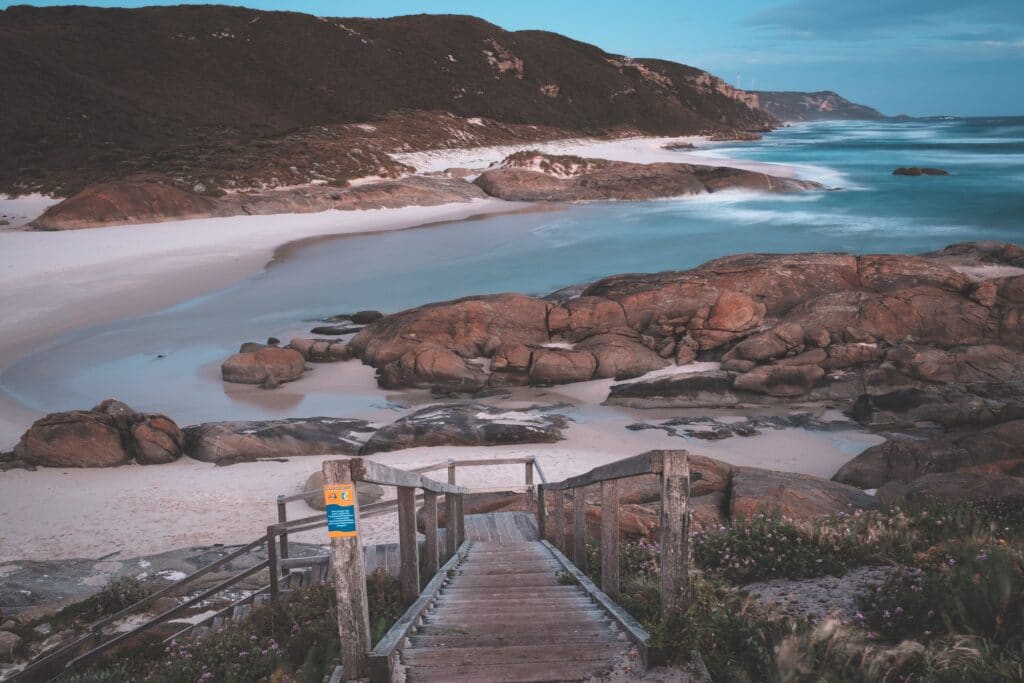 5.     Praia da Dona Ana
When you visit this beach, you will understand why it is reputed to be one of the most beautiful beaches globally. Praia da Dona Ana boasts some of the most incredible sights looking right over the azure water or stunning cliffs sheltering the beach, perfect for bathers in its calm waters.
You can get to the beach by a stairway and include parking, beach amenities, boardwalks, a restaurant, and a duty lifeguard. This beach is always popular with tourists and locals, so it was enlarged to accommodate everyone. The beach can get overcrowded during the summer months, but it is worth a visit. It is reputedly one of the best and famous beaches in Lagos.
Secluded Beaches Algarve
The Algarve is popular for its beaches and is voted as having some of the very best beaches worldwide. Choosing a beach can be a challenge, but our list of Portugal beaches should narrow down your options.
The one thing that stands out about the Algarve is the variety of beaches on offer. From cove beaches only accessed by boat to coastline stretches going on for miles, or white sands on the Algarve islands, with their rock formations and cliff-tops.
The best way to discover Algarve's beaches is to take a boat trip, which is available from the marinas. Or you can check TripAdvisor for a day excursion.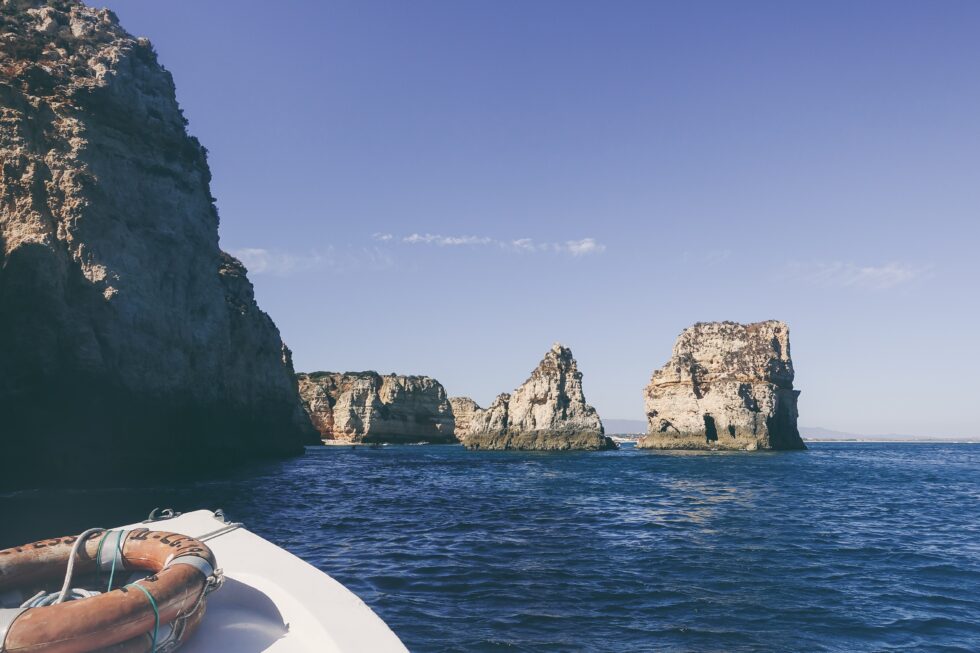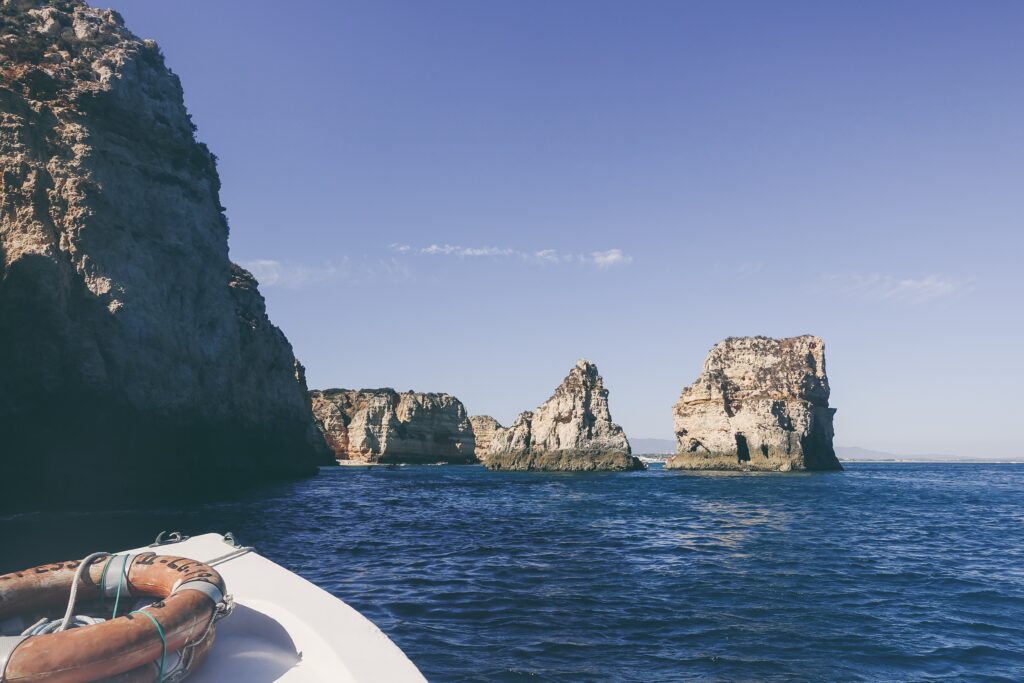 6.     Beach At Cabanas' Island
This can be a challenging beach to get to, but all the effort will make a difference. It is situated across the river from Cabanas village, with a river on one side and sea. Without a doubt, this is the ideal beach for nature lovers, with its blend of saltwater and wildlife.
To reach the Beach at Cabanas Island can be reached by water taxi, departing regularly from the town's jetties. It makes a trip to this beach worthwhile and will be perfect for a family adventure when you arrive its 200 meters over the main beach's boardwalk.
The waters on this beach are warm and more inviting than other areas in the Algarve. The beach is large, boasting a variety of beach bars selling drinks and ice creams. You will also find a few restaurants in the area selling fresh seafood and snacks.
7.     Marinha Beach, Lagos
Praia da Marinha has been popularized by Portugal tourism ads. And is undoubtfully a celebrity entry to our list. When you arrive, you will want to get some pictures of the stunning cliffs and views overlooking the pristine beach. This beach is undoubtfully one of the most spectacular beaches globally.
Praia da Marinha has a hiking trail, Seven Hanging Valleys Trail, stretching for 3.5 miles along the cliffs. Perfect for capturing some great photos of your expedition.
Like most Portugal beaches, you will have to walk downstairs to reach the beach, but you will be greeted with the softest sand, calm green waters, and stunning views of the cliffs when you get to the beach. You will see the famous rock formation as you walk towards the beach.
On your visit, you can try out hiking, swimming, and snorkeling. You will find a few restaurants offering some of the most delicious foods as you sit overlooking the views. It can get busy during the summer months, so you might want to head to the beach early to get a parking spot and find your ideal spot.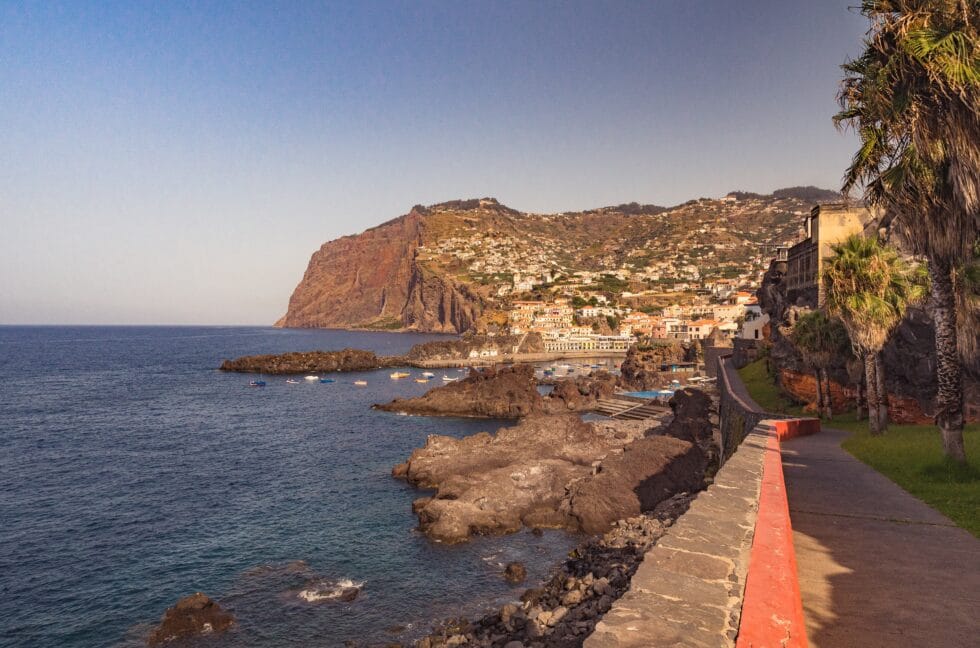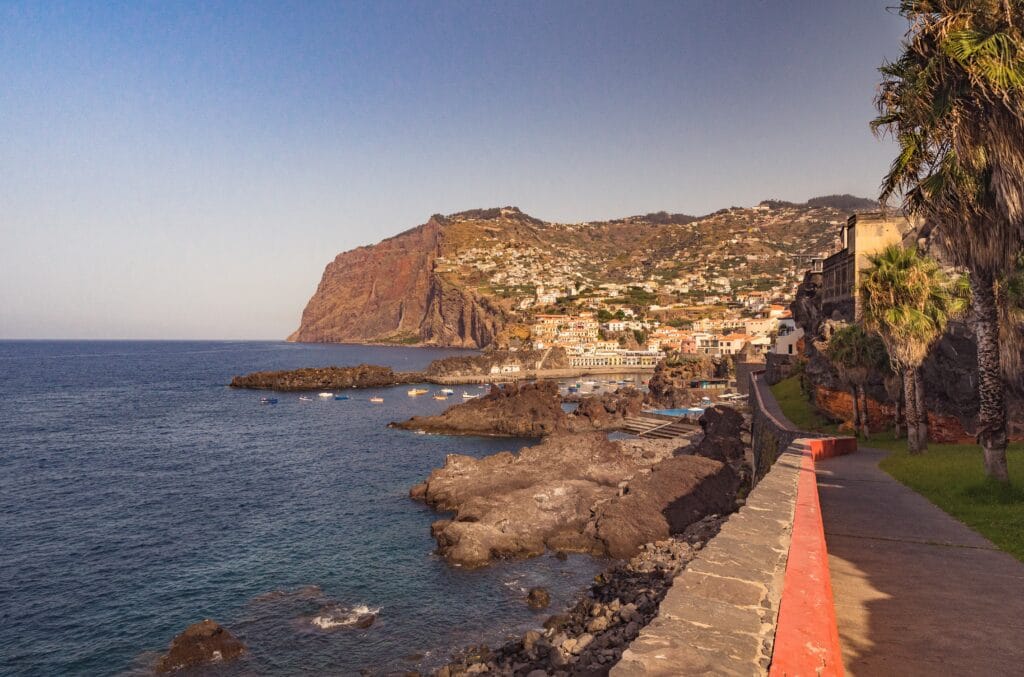 Nicest Beaches In Madeira
Some of the most idyllic beaches in Madeira await you. You will find temperatures between 18-24 degrees all year round, warming the sand and sea. What more could you wish for?
Whatever beach you have in mind. You are sure to find it here—from the stunning Seixal beach, surrounded by nature, to the family beach of Calheta or the relaxing beach of Porto Santo. They are not only lovely but are unforgettable.
Madeira is reputed to be one of the most beautiful islands globally that attracts nature lovers or those seeking sublime landscapes. Its beaches are also perfect for relaxation, sports activities, and sun lovers. On the island, you can indulge in shopping or dining in fine restaurants and bars. It offers the perfect escape for couples or families.
We have included some of the most stunning Portugal beaches to make choosing a bit easier. So what are you waiting for? Claim your secluded spot at one of these top beaches for an unforgettable experience.
8.     Calheta
This was one of the first imported sand beaches on the island. Because breakwaters surround it, there are fewer waves and sea currents. Perfect for swimming. There are two rest areas where sun loungers are available and an inflatable play area in the sea. Perfect for children. Calheta marina has a beautiful promenade dotted with restaurants, volleyball courts, supermarkets, and parking areas.
9.     Praia de Porto da Cruz
There are two famous beaches in Porto da Cruz which you must visit. The first one you will be hard to miss and is situated near the Porto Da Cruz swimming pools. The other is at the end of the promenade along the coast, which is a big pull for surfers. If you head to the beaches on a Sunday morning, you can bathe while hearing the local mass.
Loudspeakers have been laid outside the church for the people who have difficulty getting there.
10. Quinta do Lorde Private Beach
For those seeking privacy and seclusion, look no further than Quinta do Lorde Resort. This is a typical Madeira village boasting quaint architecture integrated with the lush landscape.
The village has its marina and a private beach with private pools. This is the ideal spot if you are looking for exclusivity and 5-star services. Guests are welcome to enjoy the bars and restaurants, and facilities on offer.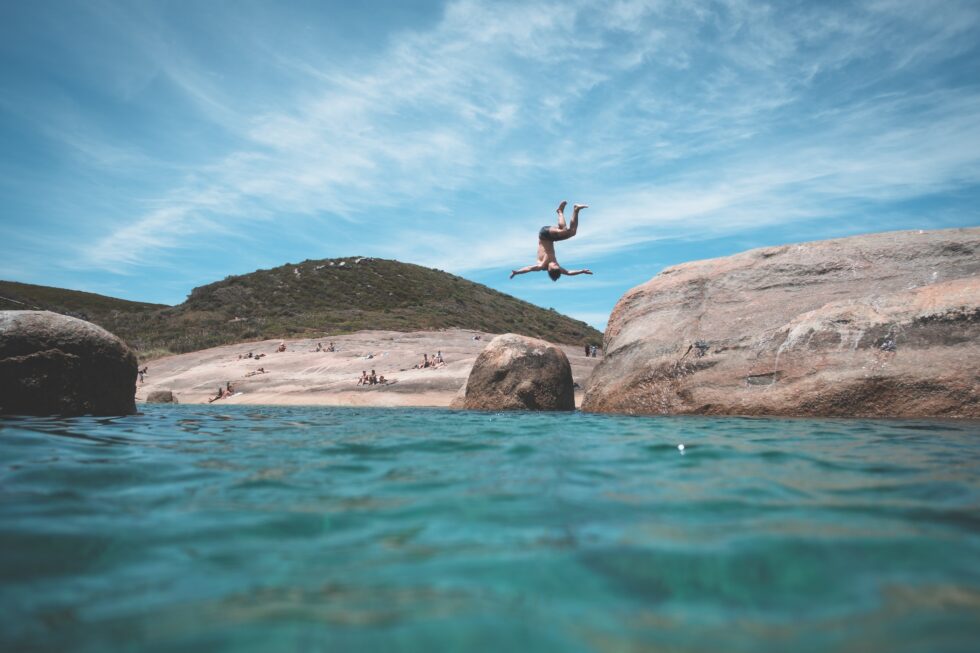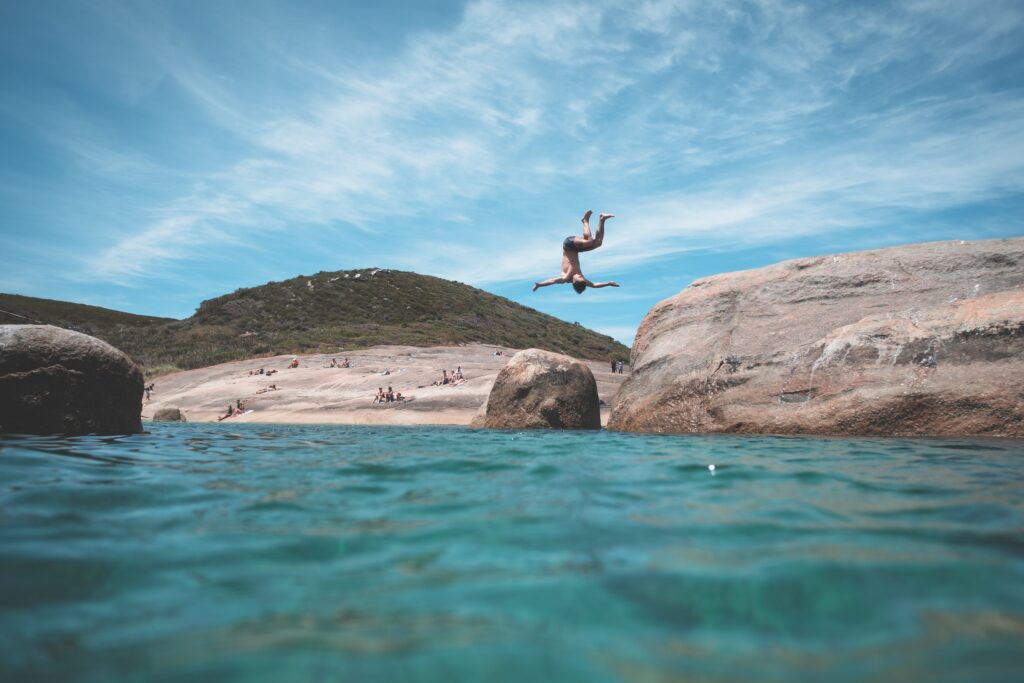 11. Prainha
On the southeast coast of Madeira, you will discover a small beach called Prainha. This is a natural beach with crystal white sand, sheltered within a cove. You can access this beach easily on a trail with steps.  Or you can park on the main road.
This beach is popular for its stunning scenery and clear waters. It is surrounded by mountains and trees and has a picturesque chapel Nossa Senhora da Piedade overlooking it. You will find an excellent restaurant serving delicious food and drinks.
Conclusion
We hope you have enjoyed this article on Portugal beaches, with various beaches to suit every traveler. We hope that this complete list will make choosing easier for your beach adventure in Portugal. You may want to read about the most remote places on earth to visit, which is a list of secluded destinations off the beaten track. Perfect for anyone seeking privacy and tranquillity.
Plan your trip to Portugal with cheapo air flights and save on all flights anywhere. twtwebstar.com delivers the ultimate destination guides, like a list of the warm places to visit in March for an unforgettable vacation.