The ultimate Canary Islands vacation guide, and travel guide to Spain. To get the best from your Canary Islands holidays, here's an ultimate guide of where to go and what to see for your best holiday adventure.
The Canary Islands Ultimate Vacation Guide
The Canary Islands are hugely popular, mainly amongst British tourists looking for somewhere in the sun at this time of year. Your Canary Islands holidays will certainly revolve around some fabulous beaches, lush forests, daunting volcanoes, and dynamic landscapes.
The Canary Islands attracts Holidaymakers worldwide; it is the perfect place for a family holiday or romantic adventure. Canary Islands holidays will be sure to leave you relaxed and to spend some quality time with loved ones in the sun.
Let us now explore the Canary Islands and what they have to offer while you're on vacation on your ultimate beach holiday.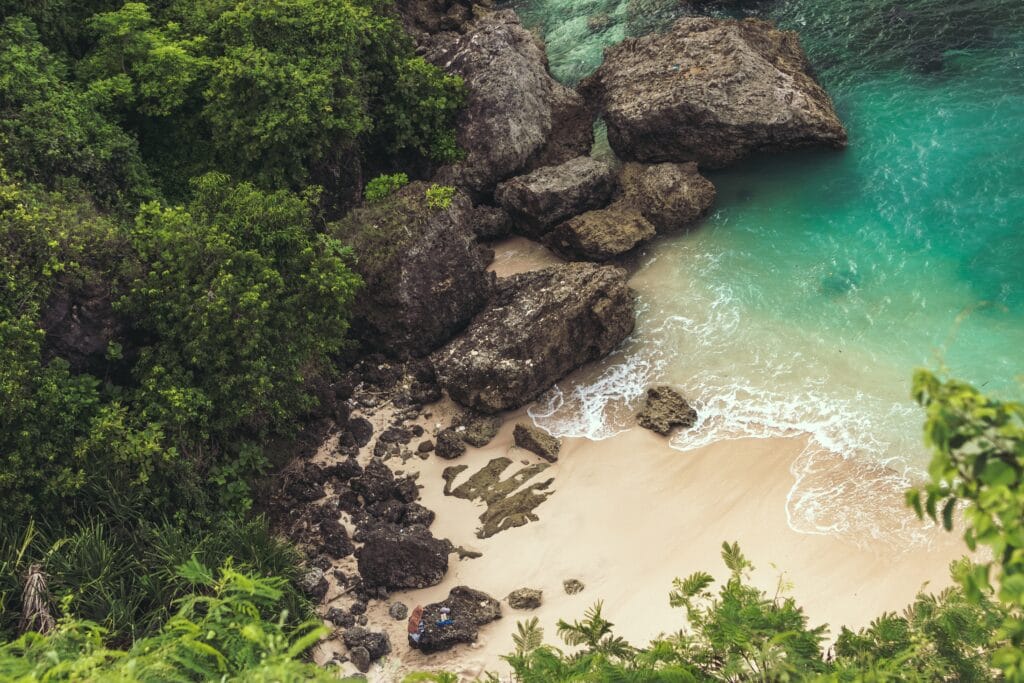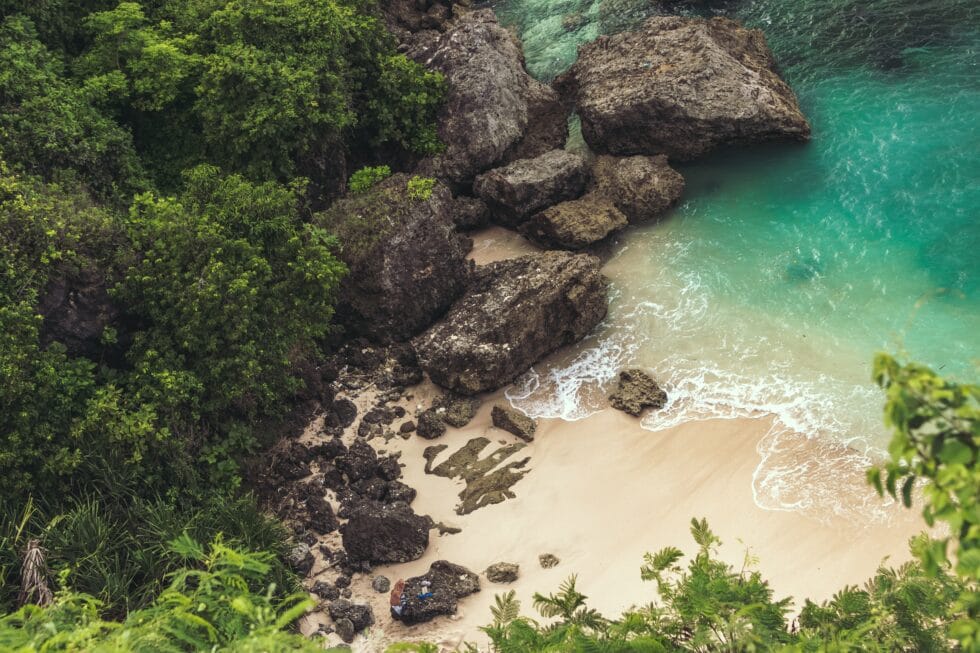 Introducing the Canary Islands
The Canary Islands are part of Spain, but they are located near Morocco. They consist of 12 volcanic Islands, which can be found between Spain and the coast of Northwest Africa; because of its superb climate all year round, it attracts many visitors worldwide. It is one of the top tourist destinations in Europe.
The islands are blessed with fertile volcanic soils with delicate microclimates, making the Canary Islands ideal for nature lovers. This is the only place in Spain where volcanic eruptions have been recorded, and many volcanoes are still active today.
The Canary Islands' landscapes are varied from wild surf and sweeping sand dunes, deep ravines, and tropical rainforests. Because of their lush vegetation and beautiful landscapes, just admiring the island's natural beauty is a great activity in itself. Still, there is so many things to do here like golfing, watersports, hiking, or sun worshiping at the beach.
Canary Islands Facts
The Canary Islands were known to the ancient Romans and Greeks; they never really inspired Europeans' attention until they started sailing across the Atlantic to the Americas. The Canary Islands are not a colony but a part of Spain, which they still remain to this day.
When Columbus discovered the Canary Islands, it became the navigator's stopover points en route to the new world; a lot of the island's production was dedicated to supplying passing ships. Since the Islands were well known to the ancient navigators, they became a real trading hub in Europe.
You will also find that the island's marine life is also varied, with a combination of North Atlantic and Mediterranean species.
In the Canary Islands, the weather is warm all year round. You will find most of the Spectacular beaches on Fuerteventura, Gran Canaria, And Lanzarote. With its warm waters and tropical fish, it is often referred to as the Hawaii of the Atlantic, giving visitors various activities on land and sea.
Tenerife is the most visited tourist destination in the Canary Islands. It has a lot in common with Gran Canaria; you will find many stunning beaches and landmarks to visit in both places. They offer visitors fabulous beach holidays but also offer many historic landmarks, which are rich in culture.
As well as being the ultimate tourist destination Gran Canaria also is home to some of Europe's oldest Vines. It was very popular with the upper-class Europeans; nowadays, France and Portugal are more popular wine suppliers.
Gran Canaria has an award-winning combination of all-year-round sun, beautiful beaches, dramatic landscapes, and vibrant nightlife, which keeps travelers returning year after year. It is recommended to stay for at least one week on the islands to fully appreciate the culture and extraordinary sites. The best time to visit is September and October when the sea is still lovely and warm and less crowded.
Let us now look at many of the places we can go to in the Canary Islands and discover the many things we can do or see while on vacation.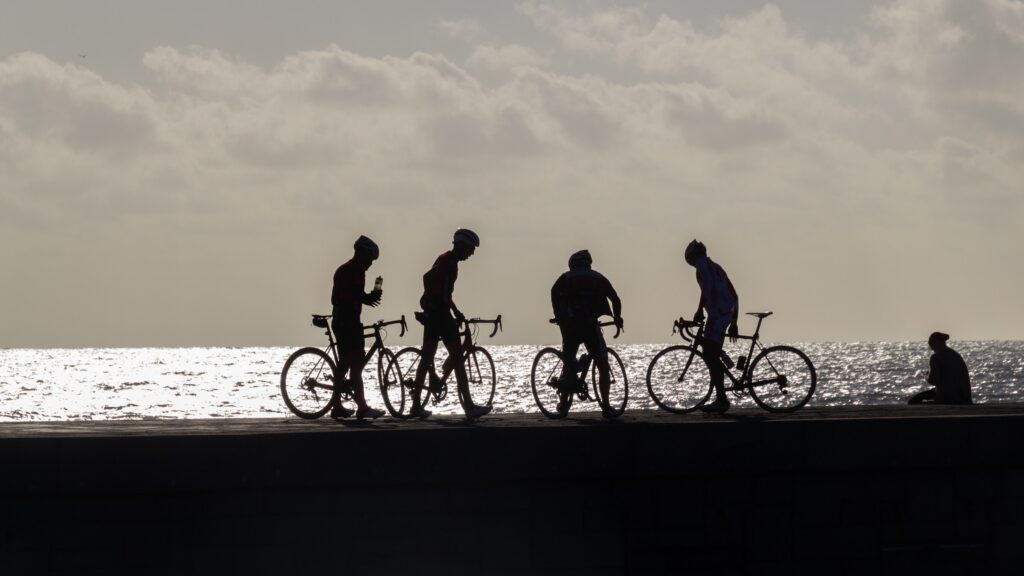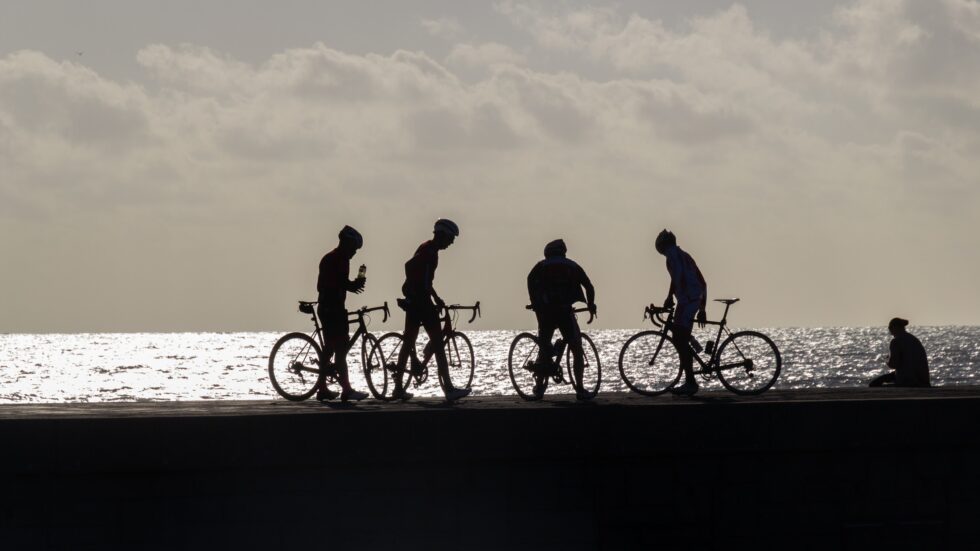 Costa Calma
This is a Beach Resort town located in the Jandía Peninsula In the South of Fuerteventura Island. Costa Calma is a great choice if you're a fan of watersports. You will also find many family-friendly beaches like Caleta de Fuste, a nice beach resort, and a wonderful and relaxing place to visit.
Costa Calma is one of the most popular resorts in Fuerteventura and boasts 2 km white sandy beaches with clear turquoise water. You will find over 20 dive sites that are accessible by boat and suitable for all diving levels. Costa Calma is also the ideal place to explore the reefs, caves, and rock formations. Diving is popular here due to its diversity of flora and fauna; you will also find several windsurfing championships held here, which is due to the strong offshore winds in the summer months.
You will find over 31 hotels, all having great reviews if you look on TripAdvisor or booking.com. Costa Calma will be ideal for you if you love watersports or looking for a nice tranquil escape with the family.
Capital: Santa Cruz De Tenerife
Las Palmas Gran Canaria and Santa Cruz De Tenerife are located on the two largest islands. They share the status as the capital of the Provence. These two places are a good place to start your exploration of the islands.
Santa Cruz De Tenerife, the city has filled with stunning historic buildings and some of the most amazing architecture you will see. The region has a rich history with many museums and monuments. It is also home to the Canary Islands Parliament and San Cristóbal de La Laguna, the home to the oldest university on the island.
Santa Cruz and Las Palmas were important stopping points for many Spanish Conquerors, Traders, and missionaries who navigated their way to the new world. This brought great wealth and prosperity to the islands. These two cities are now considered to be very cosmopolitan and vibrant.
Las Palmas Gran Canaria and Santa Cruz De Tenerife are the two main Carnival hot spots. So it is advisable to arrange your reservations in advance, particularly during these carnivals.
There are many things to do in Santa Cruz as it is a real cosmopolitan place. It attracts visitors worldwide to visit its art galleries, famous restaurants, and Las Teresitas beach, with boulevards and wide avenues that link the elegant squares and Parklands. Santa Cruz also offers several walks ranging from easy to moderate around the city. They are designed to make the most of the wonderful natural features of the island. They are based in the main towns of Santa Cruz and Los llanos de Ariadne.
That are so many things to do here of a historical nature, including the old town of Santa Cruz, with balcony streets, a pilgrimage site on the Canaries, and the volcanoes Centre outside Los Canarios. If you love shopping, you will find a wide range of upmarket Boutiques, shopping malls. it also has several exquisite restaurants, street cafes, and trendy bars.
Santa Cruz De Tenerife has such a lively nightlife scene, the perfect place for a delicious meal, local tapas, fine seafood, and trendy bars. If you love bar hopping, you won't want to miss this.
If you just want to relax and take it easy. Then head on to one of the most glorious man-made beaches at The Playa de Las Teresitas. It's an artificial sandy beach located to the north of San Andrés; this is the ideal beach to watch the world go by and spend time with family and friends.
If you're planning to visit Santa Cruz, you will find that only La Palma Airport can be reached directly from the UK. If you would like to visit the other islands, you can reach them via flights or ferry terminals from Tenerife.
Palma Nova
This is the most important tourist resort in the area. You can find it on the south coast of Mallorca and is especially popular with British visitors. Palma Nova has a strong tourism infrastructure with a wide range of hotels, bars, restaurants, and shops. This purpose-built tourism destination will cater to all tastes.
In Palma Nova, you will find many perfect beaches, culture, caves, and much more. When you are visiting, why not go on a boat or private boat charter, which is the perfect activity for a day on the gorgeous Mediterranean Sea.
You'll find some of the most beautiful beaches and Palma Nova, Which are interlinked by lively promenades throughout the resort. If you are a water sports enthusiast, Palma Nova Beach is a blue flag beach and perfect for all water sports.
Palma Nova has become a major holiday destination for Europeans, due to several low-cost airlines and package holiday firms. You can find many cheap self-catering apartments and good value budget hotels, for as little as $51 per night. Prices can vary depending on location, facilities, and seasonality.
Try these fun adventures during your stay in the canary islands!
Explore San Agustin
Whatever the time of year, the weather will be good enough to sunbathe in Playa del Ingles; you can take part in the many watersports, and explore the sand dunes in Maspalomas, or just relax on the quiet beaches of Amadores and San Agustin.
Things to do on your Canary Islands Vacation
Siam Park
You can find this park in Tenerife's southern part, which includes Playa de las Americas and Costa Adeje. The Thai-themed Siam Park, a purpose-built resort, has many things to do for all the family. Families will love the attractions such as the water Kingdom and others will enjoy the lively nightlife in Playa de las Americas' resorts. There is a lot here to suit all tastes while you're on holiday.
In Siam Park in Tenerife, you can test yourself for courage and spend the day enjoying the atmosphere of fun. It contains a range of rides divided up into 5 zones. With winding river rides, a floating Market, and an enormous wave pool, sea lion Island will deliver fun and adventure for the whole family.
Siam Park is the largest waterpark in Europe, children families, and teenagers favor this man-made attraction; why not take a challenge and try out the new Patong Rapids? This ride is already surpassing the incredible Mekong Rapids. Siam Park has some of the most golden sandy beaches in Tenerife. It is a must-see for the whole family.
If you are visiting in the north of Tenerife, you can catch a bus direct to Siam Park, which will cost approximately €14 and €80 for a child.
Aquapark
This is situated 1.6 km from Museo Atlantico Underwater Museum And Playa Blanca; it consists of an Aqua Park, sunbathing Terraces, and an outdoor swimming pool. It is fun for all the family and you can go on many of the rides or watch daily performances by dolphins.
When you have finished your visit to the Aqua Park, why not go whale watching where you can view the Superb cliffs of Los Gigantes.
La Gomera Island
The Canary Islands is made up of the following Islands, Gran Canaria , El Hierro. , Lanzarote, la Gomera, La Palma and Fuerteventura.
La Gomera is a small remote island. You will have to take the ferry; you can explore the ancient forests, sandy beaches, lush volcanic landscapes, and rich cultural heritage. It is no surprise that la Gomera is very popular for walkers or hikers of all experience levels.
If you had a nature lover, you are in for a treat; why not take one of the boat excursions where you can spot dolphins, fin, sperm, and Bryde's whales in its Mediterranean oceans.
The volcanoes and la Gomera are not active, but you will find active volcanoes throughout Gran Canaria. Once you see it, you will agree it has some of the most spectacular scenery and many activities to suit all the family.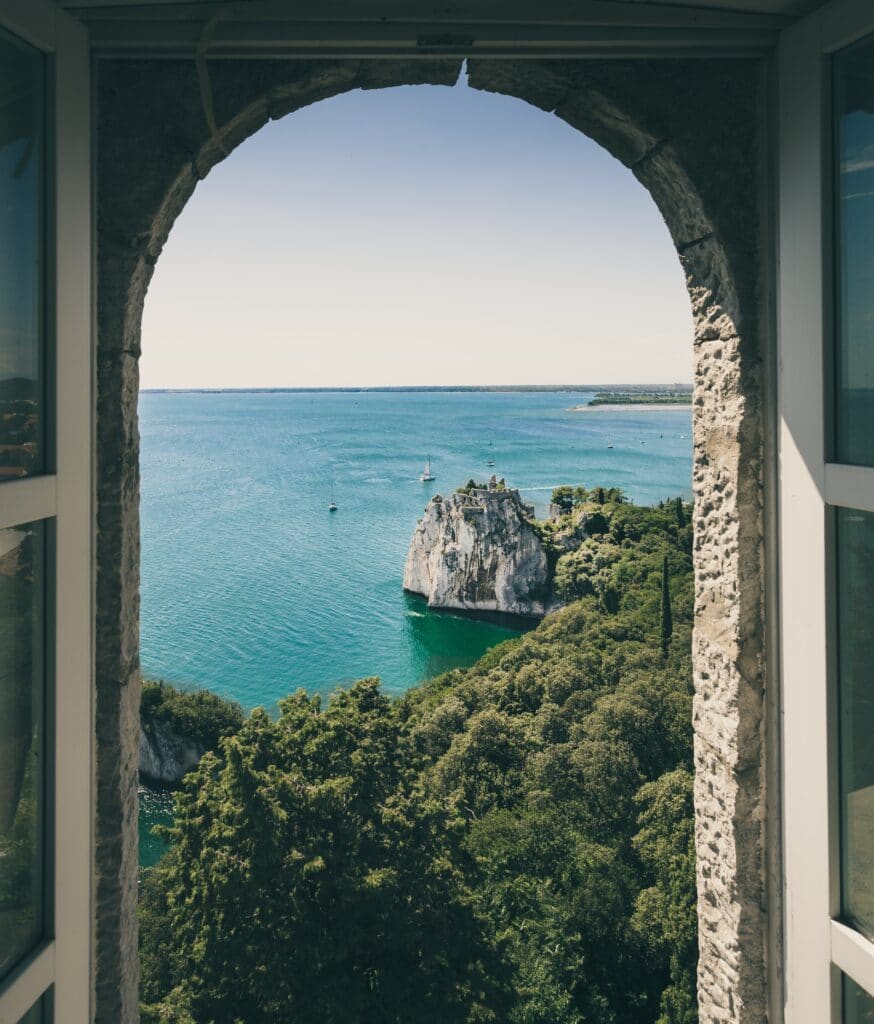 Los Cristianos
This Port is on the southern coast of the island, mainly popular for older tourists or adventurous watersports enthusiasts. Its main attraction is its glorious beaches, Las Vistas Beach, Playa de Los Cristianos. It is also renowned for its shopping areas and lively nightlife. Still, you will find, like most parts of Spain, Los Cristianos is very family-friendly. There is a lot to do no matter what your taste.
The amazing beach stretches the whole length of promenades, which links up Los Cristianos and Las Americas, the most popular resorts on the island. You will find it has an electric atmosphere. Still, it is more relaxed than las Americas. It mainly attracts older holidaymakers and families because it offers a lot of mid-range hotels and budget hotels.
When staying and Los Cristianos, there is a wide range of things to do, why not try out some big game fishing, or take a boat excursion to view you are the ocean's wildlife, where you will spot dolphins and Wales. You will find many restaurants, cafes, and bars on its lively and bustling promenades. Another great attraction is the Las Águilas Jungle Park. In this zoological and botanical park, you can spot wildlife and tropical plants, and other interesting sites.
You will find many hotels, villas, and apartments offering some great deals on accommodation. No matter what budget you are working with, you can arrange a 1-week vacation for approximately €698 per person. Look on websites like Skyscanner or booking.com. You will discover that there are many accommodation options on offer all year round.
Playa Blanca, Lanzarote
If you prefer a more up-market resort then Playa Blanca, which is situated on the south of the island will satisfy all your needs. It is one of the most attractive resorts and famous for its white sandy beaches, which give it its name. You will find many luxury hotels and resorts. It's no surprise that Playa Blanca is the third largest tourism resort on the island, attracting visitors all year round.
Playa Blanca is peaceful and stunning, this island welcomes visitors with open arms, but if you are looking for something less than a typical vacation experience, you could climb Montaña Roja, the Red Mountain; you will see some of the most amazing views while taking your energetic trek. You can also visit Timanfaya National Park, To discover many species of animals and plants. You will find something interesting to do on this island, whether you just want to relax or see some of the most spectacular landmarks.
Visitors come from worldwide to visit Playa Blanca for its stunning beaches and guaranteed sunshine all year round. It is by far one of the most attractive resorts and prides itself on beach family-friendly or catering to those who have more upmarket tastes.
On the Playa Blanca boardwalk, you will find many bars and restaurants to satisfy all culinary tastes. From delicious seafood that has been locally caught to the local tapas.
If you're looking for nightlife, you will find a livelier environment that appeals to more clubbers and groups of friends on the larger resorts. Such as Puerto del Carmen or Playa Blanca.
Balearic Islands Spain
The Balearic Islands are colorful with lush pine forests and stunning flowers that line the streets. At the same time, the Canary Islands are volcanic, barren, and rocky.
The Balearic Islands consist of Majorca, Menorca, Formentera, Ibiza, Cabrera, Tremac, and several other smaller islands all off Spain's coast.
The Balearic Islands and the Canary Islands territories make Spain Europe's fourth-largest country. The Balearic Islands cover 1927 square miles with a population of 1 million and 100000 residents.
These islands have beaches linked by a coastal walk that runs from Punta Papagayo to Playa Blanca. Visitors flock to these islands for their fine sands, warm weather, clear waters, and abundance of aquatic life.
Ibiza is a very popular holiday destination, which emerged as the global capital of electronic music; this is the Premier destination for partying and vacationing.
Mallorca is the largest island, and Palma de Mallorca is the capital city. Mallorca Island is the largest in the Balearic Islands and one of the busiest holiday destinations and entertainment centers in Europe, with 300 days of sunshine and 350 miles of superb coastlines.
Benidorm Costa Blanca
Benidorm is situated 45 km northwest of Alicante and south of Altea and is the main attraction of Costa Blanca. You will discover some of the most superb sandy beaches, traditional towns, lively resorts, and it offers a variety of accommodations to suit every budget.
Benidorm has a large population of retired British ex-pats and local Spanish people. It is considered the most amazing nightlife environment. It is one of the most visited tourist places in Costa Blanca. When you walk around the streets, you will see iconic Skyline apartment towers situated next to huge sandy beaches. It is populated with many high-rise hotels. I think you will agree that you will find the amusement and thrills that this city brings to its holidaymakers.
Benidorm will suit most travelers whether you are young or old. Offering shopping or experiencing authentic Spanish cuisine, going bar hopping at night, or enjoying its amazing club scenes.
Why not take a stroll down the Old town in Benidorm, and you will find historical and ancient twisting Lanes. Authentic Spanish restaurants and cafes, a wide range of shops to pick up those souvenirs? You will never be short of things to do and this bustling City.
You can take a stroll diving Benidorm Promenade, bask in its 4 miles of glorious beaches, or go swimming or kayaking in the Mediterranean Sea. It is no surprise that Benidorm is one of the top destinations for all manner of tourists.
In the Benidorm aquarium, you can explore the varied marine life. Discovering all sorts of Species with the whole family, or if you prefer something more relaxing, you can have a bath under Benidorm sun in the Playa de Levante.
The two main beaches and Benidorm are the playa de Poniente and Playa de Levante, which are 5 km long, boasting white sands turquoise oceans. It is the ideal place to relax and soak up some sun for the whole family.
If you're looking for nightlife, then you will want to head to the Hub of Alicante for bright lights and lively bars. Benidorm is the most popular resort in Costa Blanca, so it can be very busy during peak season from June to August.
Nowadays, you will find that the problem with drunkenness and lager louts has largely gone, and Benidorm is more laid back. Benidorm is often praised for its uniqueness and vilified for its crowded streets and beaches. Its affordable hotels, budget Airlines, and cheap package deals make it more accessible to this destination and attract various tourists from all over Europe.
Whatever you decide about Benidorm as a holiday destination, it is good to remember that someone else's experience of a place is different for many reasons. The truth is that Benidorm has mellowed over the years, making it an attractive destination for all kinds of travelers.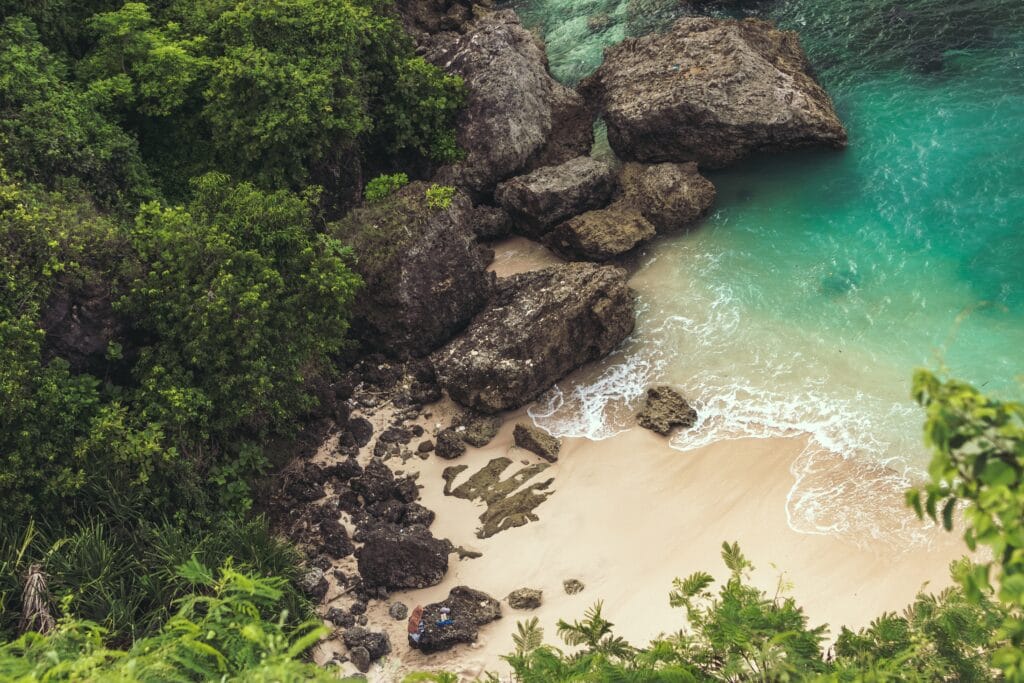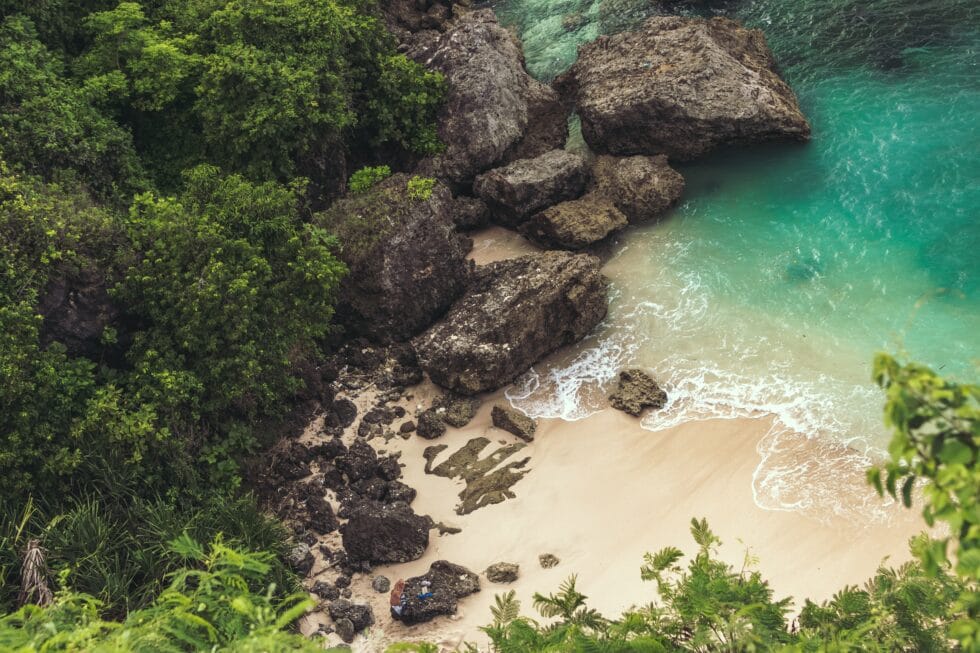 Lloret De Mar
This is one of Costa Brava's most famous holiday resorts, which offers visitors a self-contained holiday town. With superb beaches, plenty to do, and an exciting nightlife scene. There are stunning views across the ocean with the waves and relaxing sounds, Making this the ideal location for sun lovers and outdoor enthusiasts.
In Lloret De Mar, there's no surprise that the floral species flourish so much given the warm temperature and climate. You will find unique history, rich archaeological heritage, and culture. You are sure to discover so much to do and see.
Lloret De Mar has a water world, a child-friendly amusement park; it has a great selection of water slides, rides, and the kid's Lagoon. If you're staying here with family, this is the ideal place to take them, it's no wonder that this is a perfect destination for families.
Suppose you enjoy sightseeing, you can head over to the parish church of Sant Roma or the iconic Sant Joan Castillo. In that case, these two outstanding landmarks are not to be missed. If you prefer, you can take a boat to one of the nearby towns Blanes and Tossa de Mar. Here, you will find the perfect opportunity to capture the sense of ruggedness, fine architecture, and unique beauty.
In Lloret De Mar, why not walk on one of the glorious footpaths or hiking trails, which are truly rewarding any time of the day, even just before sunset.
There are no direct flights to Lloret De Mar. Visitors can fly to either Costa Brava airport or Barcelona, taking the scenic route to the island. It is just 75 km North of Barcelona and very popular with the Spanish residents when city life gets too much for them.
You will find over 260 hotels Lloret De Mar on the website trip.com, including luxury, budget hotels, and Boutiques. You can check out all of the reviews, amenities on their website.
You will find Lloret De Mar is the ideal place for families or friends seeking a tranquil escape to a sun-drenched Paradise. It will provide memories to cherish forever.
Costa Del Sol
The Costa del Sol has been one of Spain's most popular tourist destinations for more than half a century, with that sun-drenched Mediterranean shoreline to the west of Malaga. It has a mild winter climate and guaranteed summer sunshine and is an all-year-round tourist destination. This is a beach lovers paradise, because of its warm seas.
Many travelers are drawn to the Costa del Sol for its rich history. Fresh seafood prepared to culinary traditions handed down through the centuries, and for the incredible sunshine and magnificent beaches.
Away from the busy beaches of Malaga on the Costa del Sol is a place called Nerja. A charming coastal destination situated at the foothills of Sierra Almijara Mountain Range. It will come as no surprise to discover, that the Spanish come here to escape the City Life, to lie in its glorious beaches and sunbathe.
Marbella is probably the most popular resort on the Costa del Sol, due to its up-market reputation and style, which attracts the rich and famous. With some of the most glorious beaches, up-market restaurants and bars, shopping Boutiques, and shopping malls.
You can choose to spend your vacation hiking in the mountains, relaxing on the beach, or exploring roman Moorish ruins, away from the hustle and bustle of Malaga. The Costa del Sol will certainly inspire you.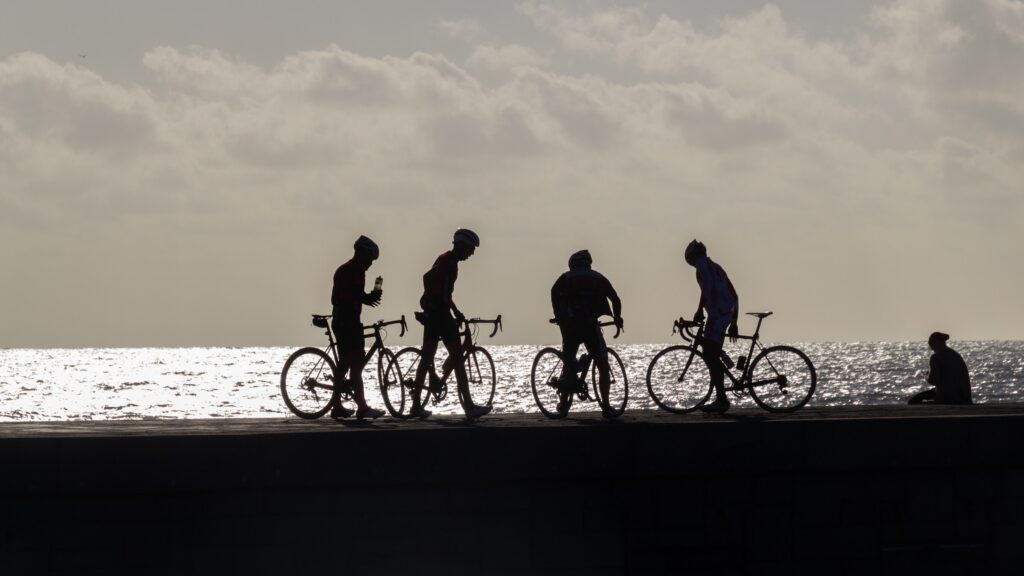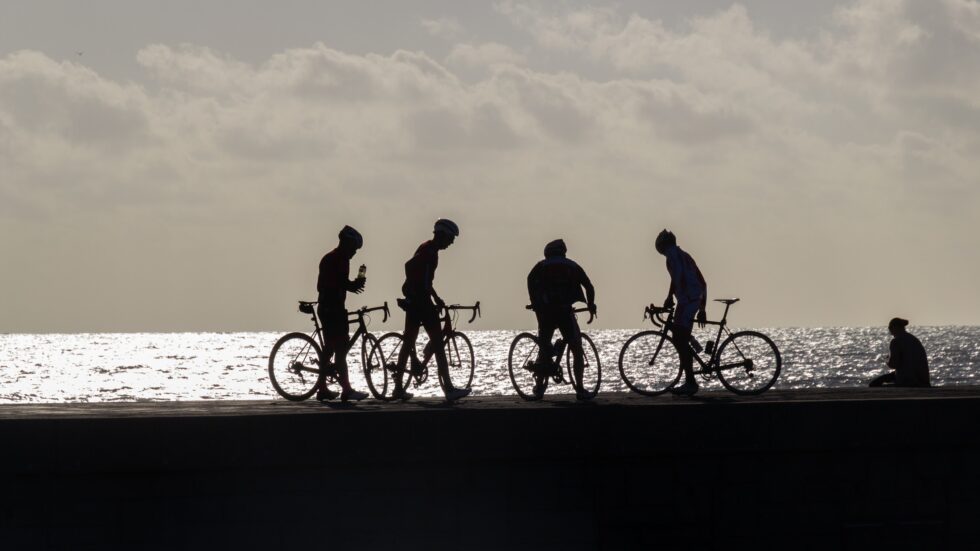 Travel guide
Why are the Canary Islands considered to be tacky?
Much of Tenerife and Gran Canaria are filled with tacky beach resorts. The other islands are considered to be less touristy and, and more interesting. A lot of Tenerife and Gran Canaria are overrun with tacky cheap beach resorts, clubs, and bars. Inland, it is possible to escape the touristy commercialism.
What is the best time to visit the Canary Islands?
The best times to visit the Canary Islands would be March, May, and from September to November. Winter and summer bring crowds of tourists, making accommodations more pricey and more difficult to find.
What is so special about Costa Calma in Fuerteventura?
Costa Calma is a small vacation resort in the south of Fuerteventura, close to some of the island's most superb beaches. The Jandia Peninsula is the ideal place to go and discover huge unspoiled beaches. Many of the locals will tell you. You will find the best beaches in Fuerteventura.
What does a taxi cost from Fuerteventura Airport to Costa Calma?
By Taxi. There are many taxis available from Fuerteventura airport. It will cost about €75 for a taxi from the airport to Costa Calma.
Is Palma Nova a family-friendly resort?
Zafiro Palmanova. The beaches and restaurants and cafes are just many things that make this an attractive family holiday destination.
Is Palma Nova a party place for nightlife?
The Palma Nova nightlife may not have much in common with its noisy neighbor Magaluf. It still provides a vibrant atmosphere with many beachside and street bars, where you can have a drink and a dance with your family or friends.
Is Majorca a tacky resort?
Majorca used to mean Magaluf, the tacky holiday resort in the southwest of the Mediterranean island where many teenagers clubbed and pubbed on cheap holidays. But it has changed its image – Majorca is more upscale, with the property market leading the way.
Is Benidorm Old Town a Lively resort?
Nightlife at Benidorm Old Town. Benidorm is one of the most excellent nightlife places on Costa Blanca and is one of the most popular tourist places on Costa Blanca. There are several places where you can enjoy the lively nightlife and entertainment of Benidorm Old town.
What part of Spain is hot all year?
Costa Blanca is one of the areas in Spain where the sun never ever takes a break. The southern part of the Region in Valencia has a hot Mediterranean climate all year round.
What are the Canary Islands Popular for?
At 3,718 meters, Spain's highest peak. The Carnivals in Santa Cruz de Tenerife and Las Palmas are famous in Spain. They include everything from flour battles to colorful street parades. The oceans of the Canary Islands are some of the best in the world for surfing and windsurfing.
Which is the less touristy Canary Island?
The three smallest islands in the Canary Islands are La Palma, La Gomera, and El Hierro. They are also the least touristy and the least spoilt.
What is the quietest area of Tenerife?
Suppose you are looking for calmness and tranquility during your holidays in Tenerife. In that case, we recommend looking out for some quiet resorts, like Los Cristianos. Los Gigantes.La Caleta. and Puerto Santiago.
How long is the journey from Tenerife to La Gomera?
La Gomera – travel information and accommodations – ferry timetable. The most rapid crossing from Tenerife to La Gomera goes via Los Cristianos de Tenerife's harbors to San Sebastián de La Gomera. The ferry Benchijigua Express by Fred Olsen covers the distance in approximately 40 minutes.
Where is the nicest area of Lanzarote?
The best places to visit in Lanzarote Puerto del Carmen. Puerto del Carmen was the first "resort area" on the island. Playa Blanca. Costa Teguise.
Can you drive around Lanzarote on day trips?
It is possible to visit the whole of the island in a day. You will spend most of it driving around rather than visiting the numerous places you will pass. perhaps you could go down towards Playa Blanca. Then on to El Golfo and through the Timanfaya NP, stopping for an excursion if you wish to see the volcanos.
Which Place in Tenerife is the best?
Where to visit in Tenerife: The best areas to stay in Tenerife Santa Cruz de Tenerife. The upmarket, action-packed, modern day capital of Tenerife is called Santa Cruz de Tenerife, Puerto de la Cruz., La Laguna, Playa de las Americas, Los Gigantes. Costa de Adeje, Puerto de Santiago. And Callao Salvaje.
Does Costa Adeje have excellent nightlife?
Costa Adeje is a tranquil and relaxing environment on sunny days. It is a vibrant and lively place at night. The focus is on chic bars and cocktail venues and is different from traditional Spanish nightclub scenes.
Is Costa Brava Lively and vibrant?
Offering a lively and vibrant nightlife, Lloret is the ideal Costa Brava location for the 18-30s. For a quieter and more relaxing experience, consider nearby Santa Susana.
When should I visit Costa Brava?
The ideal time to visit the Costa Brava is June through to September, with July and August being the high season. The Costa Brava is very quiet and relaxing outside the tourist peak season, and you will find many hotels are closed.
What are the 5 Balearic Islands?
There are five islands, Majorca, Cabrera, Minorca, Ibiza, and Formentera.
Is Lloret de Mar an expensive place?
You may think that clubbing in Lloret de Mar is very expensive.
The prices for the discotheques' entrance are reasonable, and the price of alcohol is very low.
How much will it cost to fly to the Canary Islands?
The cheapest ticket to the Canary Islands from the United States was $44 one-way and $390 return-trip. The most desired route is New York John F Kennedy Intl to Las Palmas de Gran Canaria, and the cheapest round-trip airline ticket found on this route was $514.