Discover 11 amazing things to do in Viseu, Portugal,  from sightseeing to shopping in the old town.  In this Viseu travel guide, we will explore the wonderful city and why its a popular location for travelers.
Viseu Portugal is a lovely Portuguese central city voted as one of the best places to live. The charming provincial central Viseu is undoubtfully one of the most appealing cities. The main interest for travelers is its hilltop center, cobbled alleyways, and traditional plazas, including its stunning cathedral. If you love art, you will appreciate the renaissance treasures in the Museu Grão Vasco. If you love food and wine, you can indulge in some of the best seafood or try out some rich wines in the nearby Dão region, Portugal's top wine-producing area.
Features;
Viseu Portugal has been voted as one of the best places to live in.

Discover narrow streets and exquisite plazas in Viseu.

There are many reasons to visit Viseu including, affordable accommodation, exploring the historical center, or indulging in fine food and wine.

The ideal time to visit Viseu is during spring when temperatures are pleasantly warm with fewer crowds, ideal for exploring.

Discover Viseu's rich history with a visit to its numerous museums, churches, and cathedrals.

If you love wine, the nearby Dão region is worth exploring, tasting fine wines, and sampling gourmet food.

If you are traveling with children, discover the leisure facilities in Palácio do Gelo, home to one of the largest ice-skating rinks. Discover the amusement arcades, bowling alleys, and more.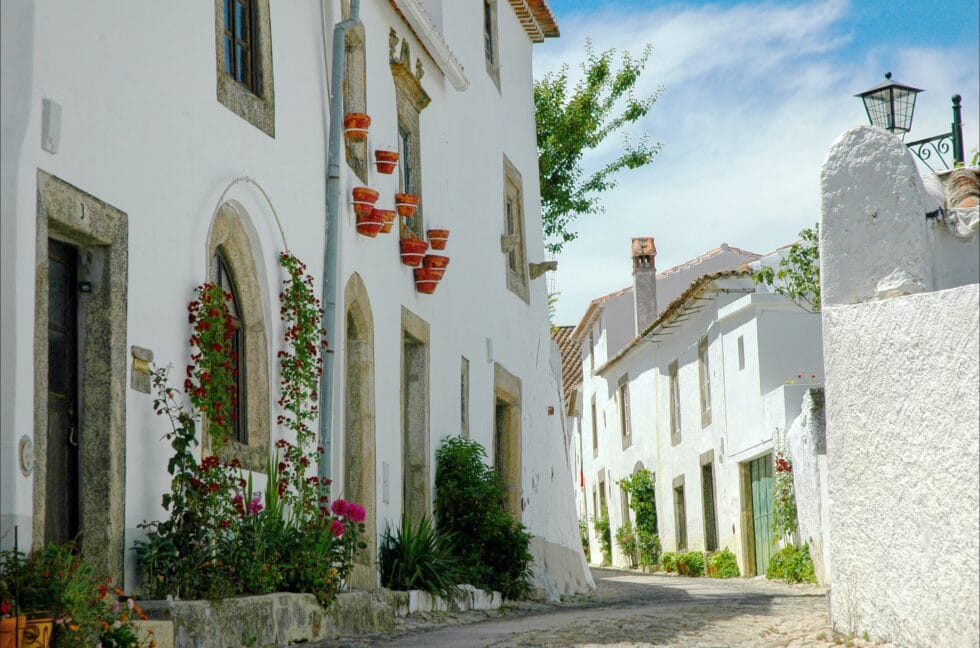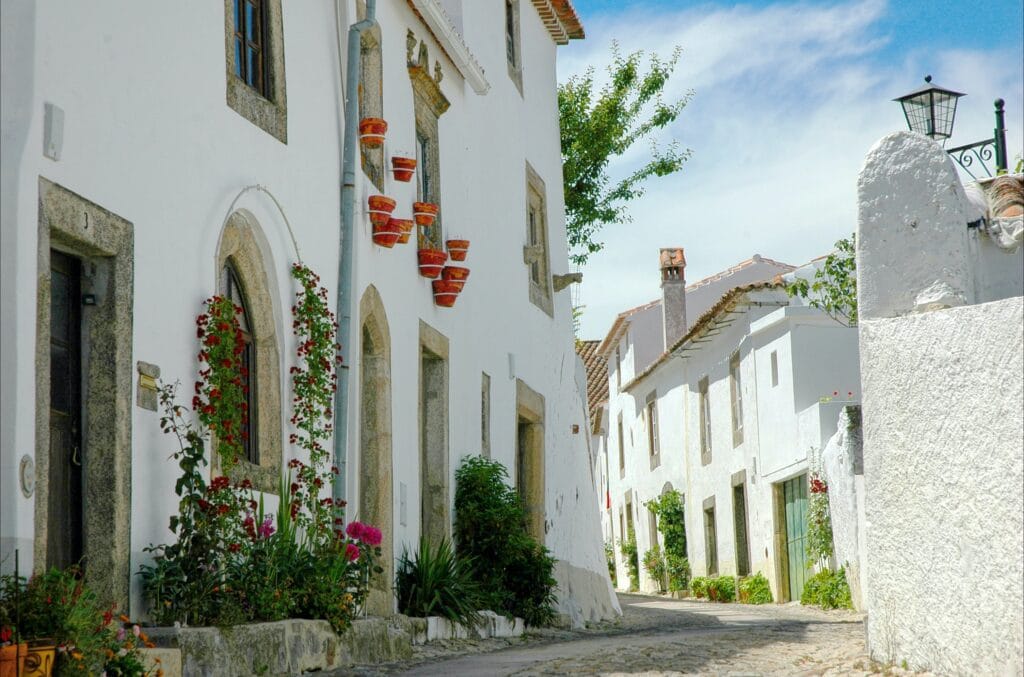 Reasons To Visit Viseu Portugal?
Viseu Portugal is an old city with granite monuments, with streets winding to its traditional cathedral square. This area is known as the Adro da Sé. You will discover a group of ancient monuments dating back to the Gothic Rococo periods in this plaza. Every one of these monuments deserves a visit, as they are magnificent.
You will discover historical houses elegantly furnished down the hill, numerous archaeological museums, and the tile panel designed by a renowned painter.
Here are some of the great reasons you will want to visit Viseu Portugal;
Low-cost accommodation: There is a wealth of affordable accommodation and flights available, and you can get some very good rates on these comfortable hotels from $45 per night. The hotels range from budget to VIP, but you can expect some incredible deals.
Excellent weather: If you go to Viseu Portugal from May to October, you can expect 20 to 30 degrees. The weather is pleasant with limited rainfall. To beat the crowds, go in before May.
Historic Centre: In Viseu's historic quarter on the cathedral square. You will discover whitewashed houses dating back to the 15th Century.
Visit The Museums: If you love culture and history, you have a wide range of museums to choose from, some dating back to the early 1200s. Grão Vasco National Museum is one of the most popular museums, discover works of art dating back to the 15th Century.
Food And Wine: In Viseu Portugal, you have an excellent selection of restaurants lining its quaint cobbled streets; try out the delicious seafood at Inprovviso in the center. Or why not head to the famous nearby wine region Dão, sampling exquisite reds, and whites.
Shopping: At the top of Rua Dr Luíz Ferreira, you will find gourmet shops, where you can taste a range of fine wines and preserves. You will also find a shopping mall hosting chic boutique shops and traditional shops.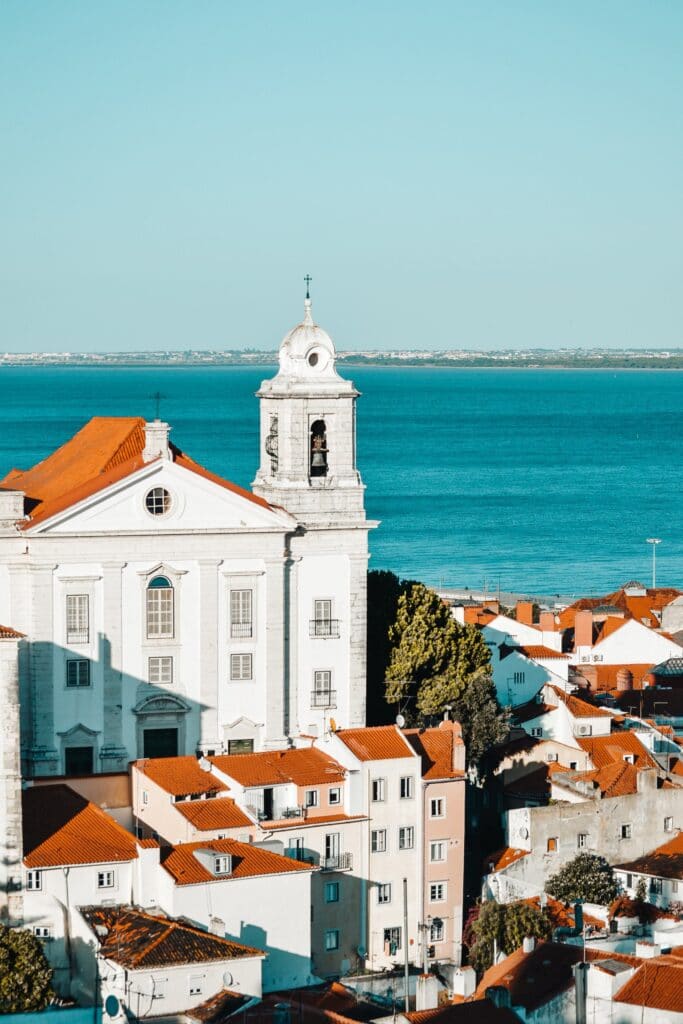 Best Time To visit Viseu Portugal
When visiting Viseu Portugal, you will find a pleasant Mediterranean climate. It is mostly warm in summer with limited rainfall, and winter can be cold. The ideal time to go would be May until October, when temperatures are warm, reaching between 23 and 30 degrees.
Spring: Between January and May, You will find temperatures between 11 to 21 degrees, perfect if you plan some sightseeing, and still warm enough to sit outside. From January to May, you will beat the crowds before the hot temperatures in summer.
Summer: From May to August, you will have temperatures between 21 and 30 degrees, with little rainfall. If you enjoy the beach, then this would be the ideal time to visit. Check out these top Portugal beaches.
Winter: From September to December, it can get cold, with temperatures between 12 to 21 degrees; it is the ideal time to beat the crowds and plan a city escape, and also ideal for sightseeing.
11 Things To Do In Viseu, Portugal
Viseu Portugal is indeed a magical historical city to visit. You will always find something to do. From trying out the traditional cuisine, wandering around the historic cobbled streets dotted with quaint whitewashed houses, exploring the cathedrals, checking out the museums, to shopping in the malls. Here are some suggestions of the most interesting things to do in this vibrant city;
1. Igreja da Misericórdia Church of Viseu
The church dates back to 1775, featuring a Rococo-style exterior. Its beauty is a contrast between the white walls and granite.
Inside the church, you will find a Baroque portico with a stunning balcony. The building has character and stunning features, including the twin bell towers, enhancing the building's character.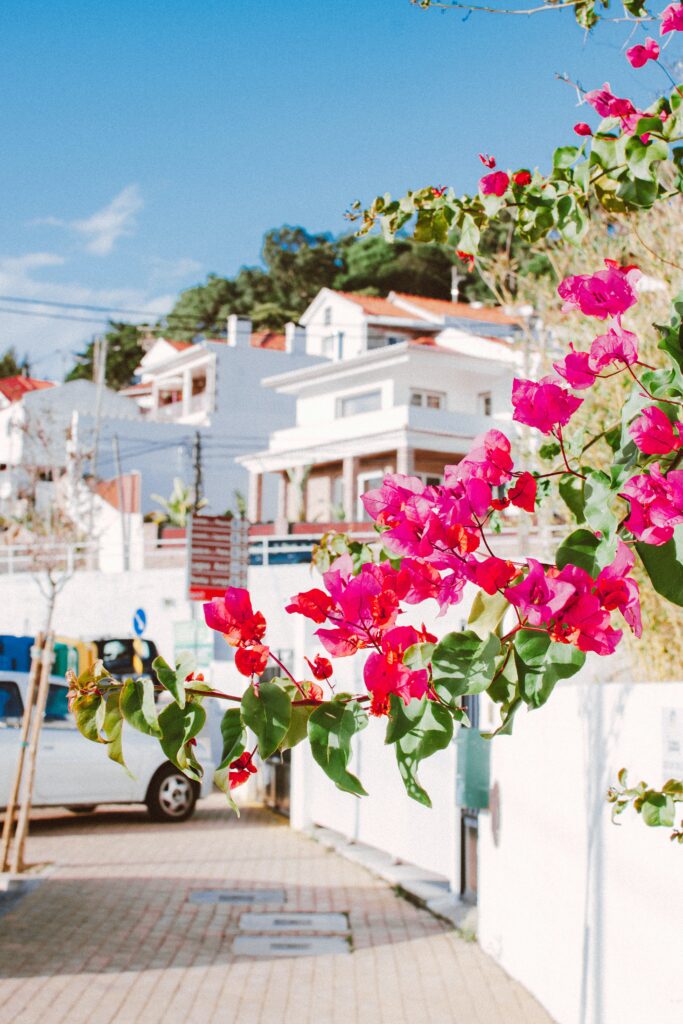 2. Grão Vasco Museum
The museum is right next to Viseu cathedral. And you will discover some incredible artworks by Vasco Fernandes, who happens to be one of Portugal's finest renaissance painters.
The museum hosts many exquisite treasures including, baroque figurines and religious objects. You will discover many interesting works of art and culture at this incredibly popular museum.
3. Viseu Cathedral
A visit to Viseu Portugal is not complete without admiring this popular cathedral. It is no surprise this is one of their top attractions. The cathedral dates back to the 12th Century and is decorated exquisitely.
Marvel at the stunning architecture, stone sculptures, and hand-painted tiles (azulejos). The cathedral hosts a combination of styles including, Gothic, Romanesque, and renaissance. Inside the cathedral, discover the Romanesque, gothic doorway, and fine paintings.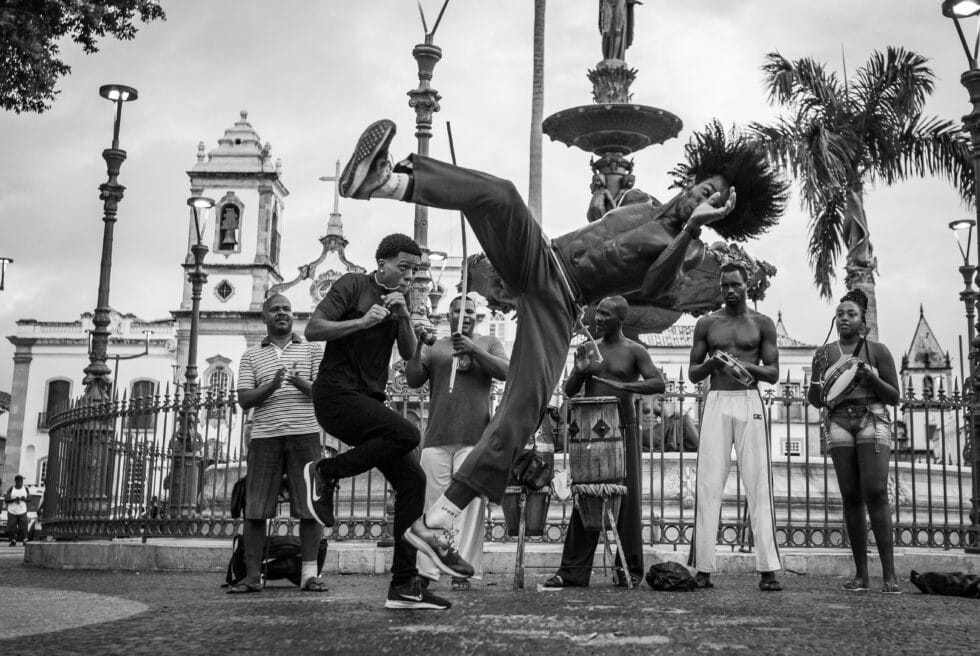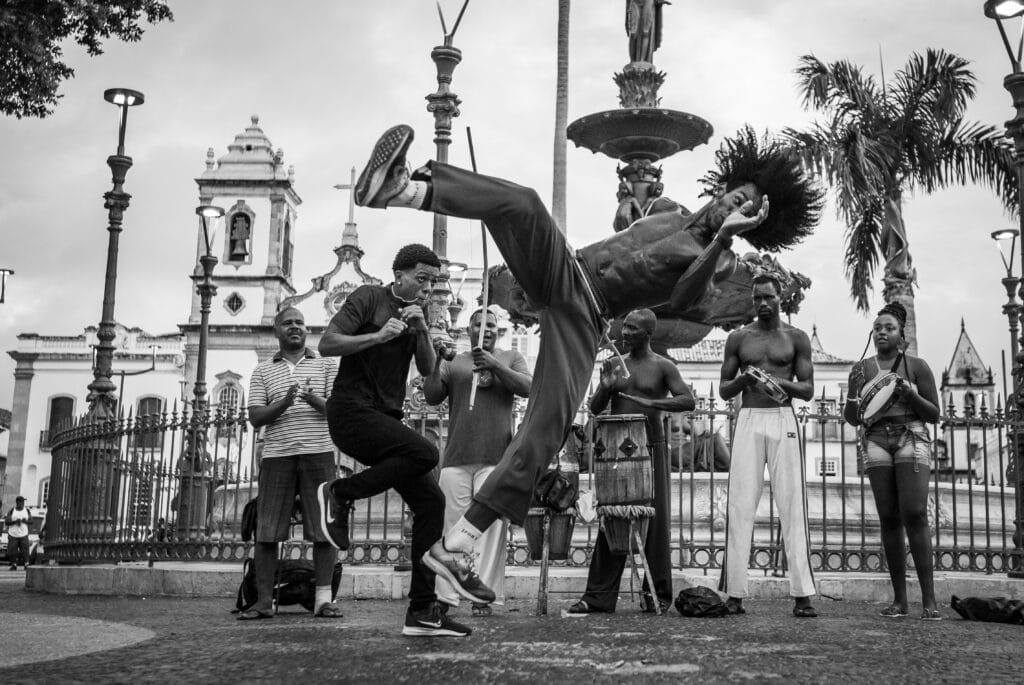 4. Centro Historico
Centro Historico is a big pull for most people visiting the area; it is Viseu's historic quarter in the cathedral square. Wander around its twisted alleys with rounded granite flagstones and whitewashed houses. You will feel transported back through time.
You will discover some beautiful houses, some in better condition than others, with overhanging balconies lining the historic narrow streets. The streets lead up to Praça Dom Duarte, boasting a statue of King Edward, born in Viseu in 1331.
5. Shopping In Viseu Portugal
Shopping in this historic city is a treat. Head to the top end of Rua Dr Luíz Ferreira. You will find the most amazing gourmet shop, taste some of the exquisite wines from the Dao region, or sample the local preserves.
Dotted around, you will find various old-fashioned shops selling virtually every trinket imaginable. You will find a shopping mall hosting a wide variety of boutique shops and traditional shops.
6. Praça da República
Praça da República is a charming central square in the Rossio area. It is ideal for visiting due to its tile panel on its foot on the northern edge. The traditional glazed tile is called azulejos and painted by the renowned Portuguese artist Joaquim Lopes, done in the early 1930s.
You will discover balustrade and iron gaslights and images from Viseu and Beiras pastoral times, like the traditional livestock fair.
7. Cultural Events In Viseu
Even though Viseu Portugal is such a small city, a lot is going on. You can participate in these cultural events, including the free street theatre, music and art installations, and wine festivals. For information on events being held, check out the events page. Also, if you are wandering around the city, keep a lookout for street art.
One of the major events is Feira de São Mateus, running from August to September. If you enjoy going to the funfair, then it's not to be missed. There are also open-air concerts held at this time, which is another pull for most travelers.
8. Igreja da Misericórdia
It is indeed a striking landmark to visit, dating back to the 18th Century. The church combines Rococo, Neoclassical and baroque designs. You will discover pediments, shell motifs, and balustrades. It is a sight to behold, looking more like a palace than a church.
Inside the building, you will see three Neoclassical altarpieces. All of them painted in gold and white, centering in on a stunning statue of Our Lady Of Mercy.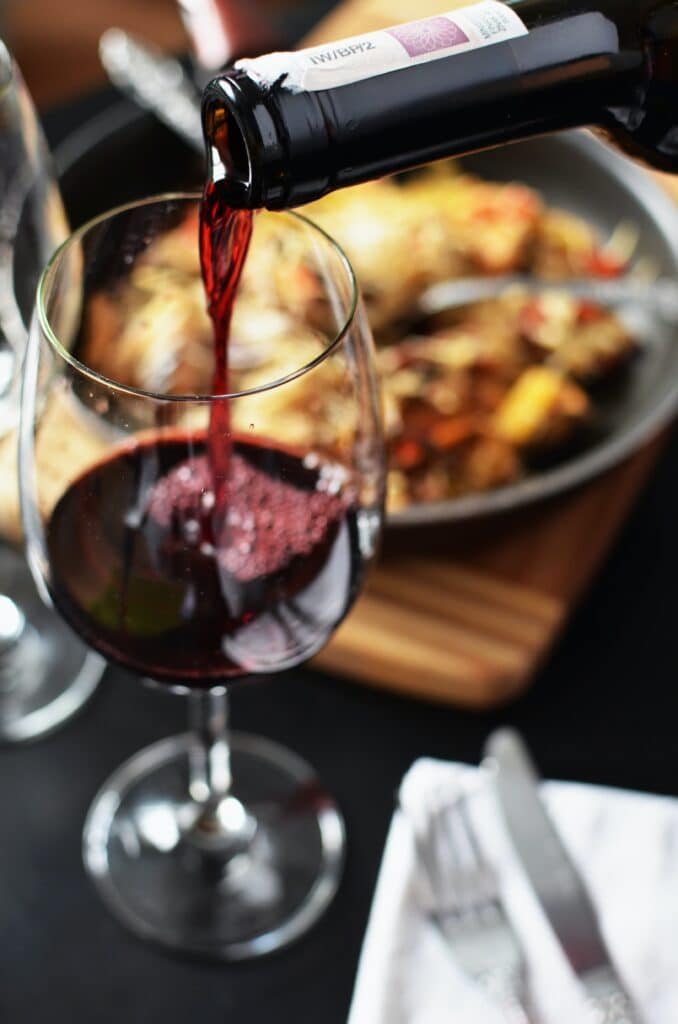 9. Wine tasing In The Dão region
If you love wine, then you will not be disappointed with a visit to the nearby Dão region, offering a fine selection of full-bodied wines of quality. You will find a variety of wine estates near Viseu Portugal or visit the Dão wine center.
Paço dos Cunhas de Santar is also a great winery to visit, dating back to the 17th Century. The manor house is now a trendy wine tasting facility and divine restaurant. On a trip to this winery, you can arrange tours, wine tasting, and workshops. If you are looking to combine your wine with gourmet food, arrange an evening meal or organize lunch. Bookings are advised as this winery is a popular spot.
10. Parque do Fontelo
If you are looking to recharge your batteries, then Parque do Fontelo is the largest green space in the city. The oak and chestnut forest is the most relaxing place of interest in Viseu Portugal. The Park has an incredible history of being part of a large estate belonging to the city bishops.
The palace was built around the 14th Century, now used by the regional wine commission.
Discover the Portal do Fontelo, a stone arch dating back to 1565, built by a bishop. Or explore the walking trails, perfect for jogging or cycling in the woodland Park. The Park is also home to a swimming pool, tennis courts, municipal stadium, and state park.
11. Palácio do Gelo
Perfect for a rainy day, the leisure and shopping center is to the south of the city, dating back to 1996, with over 160 shops inside.
If you are traveling with family, check out the leisure facilities including, a bowling alley and arcades. The major attraction is its 600 square foot skating rink.
For adults, why not arrange an indulging spa trip equipped with Turkish baths and Jacuzzies. You can also select a range of pampering treatments during your visit.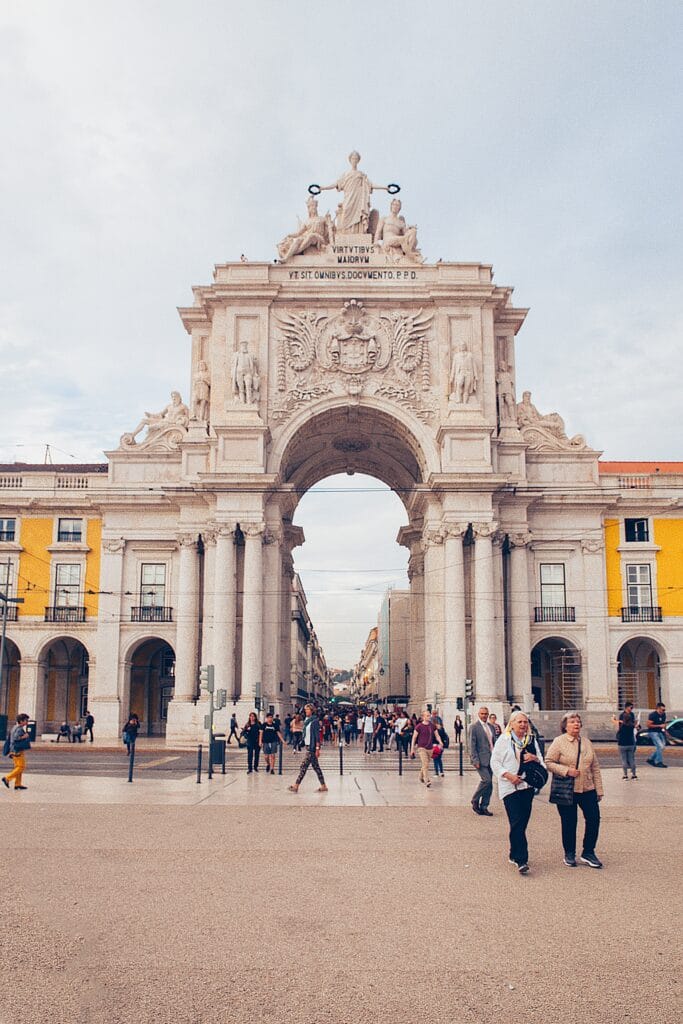 Conclusion
Viseu Portugal is not only a charming city to visit; it has been voted as one of the top places to live in Portugal. A visit to Viseu will have you transported back through time, with its hilltop center, narrow cobbled streets, and stunning cathedral.
There are numerous reasons for Viseu Portugal's popularity, including affordable, comfortable accommodation options, regular flights, excellent cuisine and wines, exploring museums and historical landmarks.
On your visit to the delightful city, you can take full advantage of sightseeing opportunities, sampling traditional cuisine, or going on a wine tasting tour. The city appeals to couples as well as families. You will discover a wide range of things to do in the area. Whether you enjoy exploring the culture at Grão Vasco Museum or checking out the leisure facilities in Palácio do Gelo, the choice is yours.
I think you will agree the city is full of history and charm, perfect for a city escape any time of the year.
Find out all about the warm places to visit in March, covering a list of hot destinations to visit.  Save on flights with cheapoair best price guarantee, offering you flash deals and huge savings all year. Discover more cheap tourist destinations on our website.