Discover exciting things to do in Ericeira, Portugal in this travel guide to Ericeira. Explore the small fishing village and uncover the reasons to visit, the best time to go, and more.
Ericeira Portugal is waiting to be discovered. It is a small fishing village 45 miles north of Lisbon. Ericeira has attracted surfers for some time now. Still, it is not on the tourist map of top destinations to visit for most travelers. Who opt to explore the castle in Sintra or visit the various beaches in the Algarve.
Features;
Ericeira is a top surf destination, attracting visitors globally to its amazing coastline.

The fishing village is not on the tourist map, but it is a gem waiting to be discovered.

The ideal time to visit Ericeira is in spring, when prices are low, with warm temperatures and fewer crowds.
There are many reasons to visit Ericeira Portugal from stunning coastlines, Low-cost accommodation, excellent cuisine, and vibrant atmosphere.
On your visit to Ericeira, you will not be short of things to do from, learning to surf to wandering around the traditional old town.
Ericeira is the ideal base for day trips. Why not visit Cascais, a traditional town boasting upmarket boutiques, stunning beaches. Cascais is a traditional mix of old and new.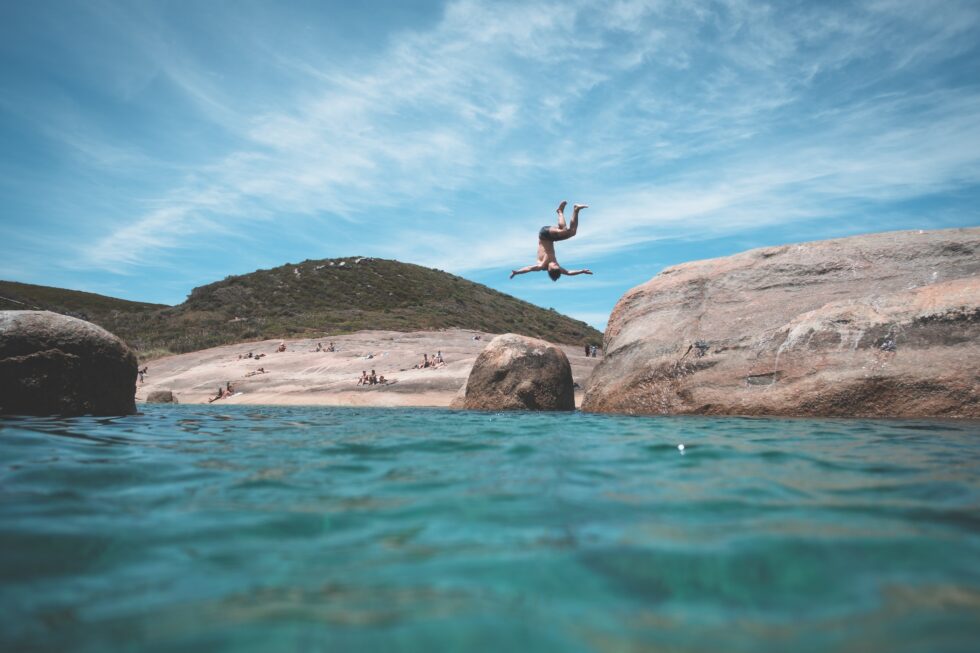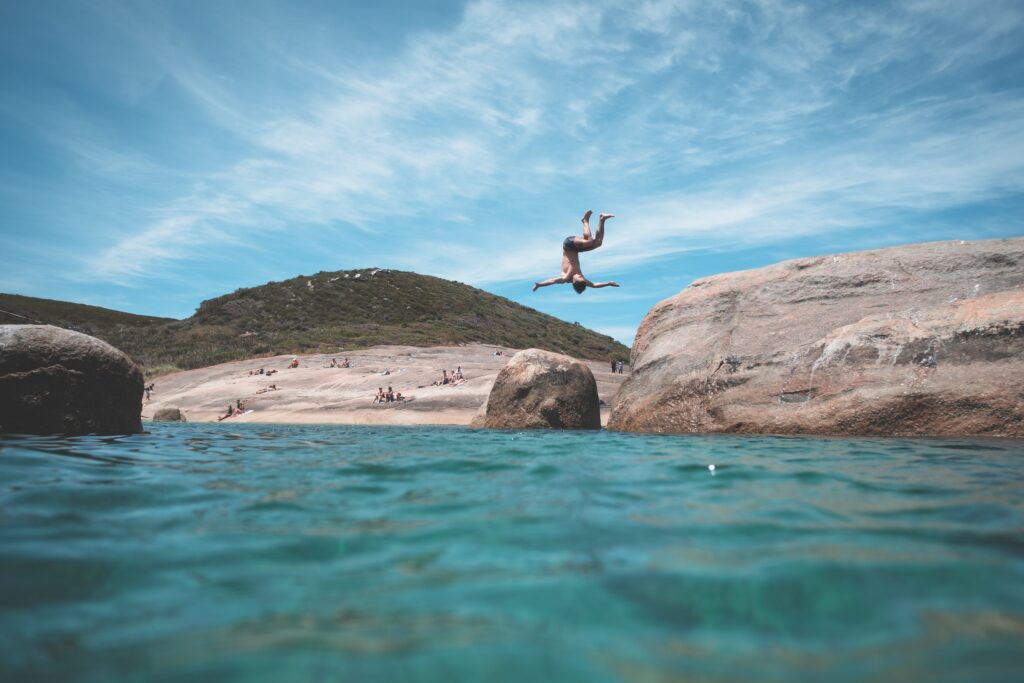 Best Time To Visit Ericeira Portugal
Visiting Ericeira in various parts of the year will bring something incredibly unique to your visit. Discover the seasons to visit;
Winter: In winter, the weather can be unpredictable, with temperatures starting to rise in April.
Spring: Springtime and autumn are the ideal times to visit Ericeira Portugal, particularly in May and September, with spectacular colors that blossom. During the autumn, the morning light is a sight to behold. You will find that arranging flights and accommodation will be reasonably priced. With the sun already in full swing and the crowds have not arrived yet.
Summer: If you are the sort of traveler who wants to work on a tan or go swimming in the ocean. Then summer would be the perfect time to visit Ericeira Portugal. Temperatures can get very hot, and during July and August, you can expect crowds.
The small fishing village is popular with Portuguese and tourists from all over the world.
Why Visit Ericeira Portugal?
There are many reasons you want to visit Ericeira Portugal. The small Atlantic resort has a population of 10,000 residents. You can reach Ericeira in roughly 80 minutes by bus from Lisbon.
Ericeira is a historic port town, and its beaches are top-rated amongst surfers. Ericeira World Surfing Reserve is the first in Europe. There are currently 11 world surfing reserves globally in Mexico, Peru, California, and Australia.
Ericeira is a charming village; it is laid back with cobbled streets, with narrow lanes, dotted with colorful houses. It is within easy reaching distance of Lisbon, hosting nightlife and attracting weekend visitors. The village's main square is Praca da Republica, lined with cafes and bakeries. On Rua Dr Eduardo Burnay, leading from the main square, it is bustling with bars and some of the most incredible seafood restaurants you are likely to find.
Here is a list of the best reasons to visit Ericeira Portugal;
Low-cost Hotels And Comfortable Hostels
In Ericeira, you will find a range of extremely comfortable hostels, offering incredible rates for travelers. If you have stayed in other hostels worldwide, you will agree that many of them can be run down. In Ericeira, they have taken their surf culture seriously, decorating them to reflect the village's proud authentic surf history. They are also super comfortable and quaint.
Excellent Food
Even though Ericeira Portugal is a small village, you will find a wide range of eating options to suit most tastes. If you are staying in the town center, everything is within walking distance.
Some eateries you might want to try out include Tik Tapas, incredible meals. Still, you will need to make reservations as it is a popular place to eat. The Mill is ideal for breakfast. For nightlife, try out Adega Bar 1987, a popular meeting place for locals and visitors.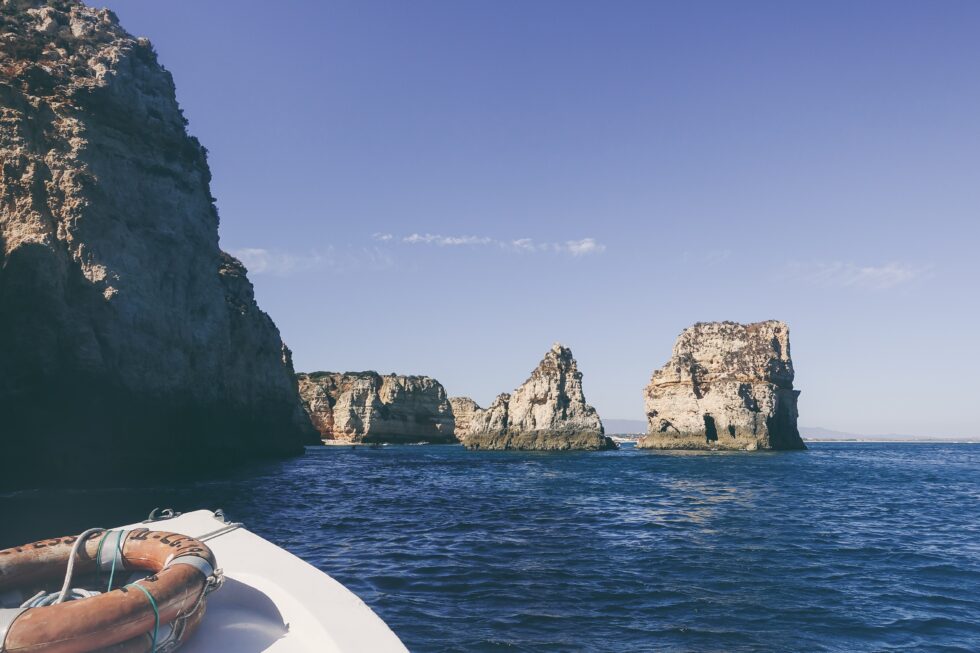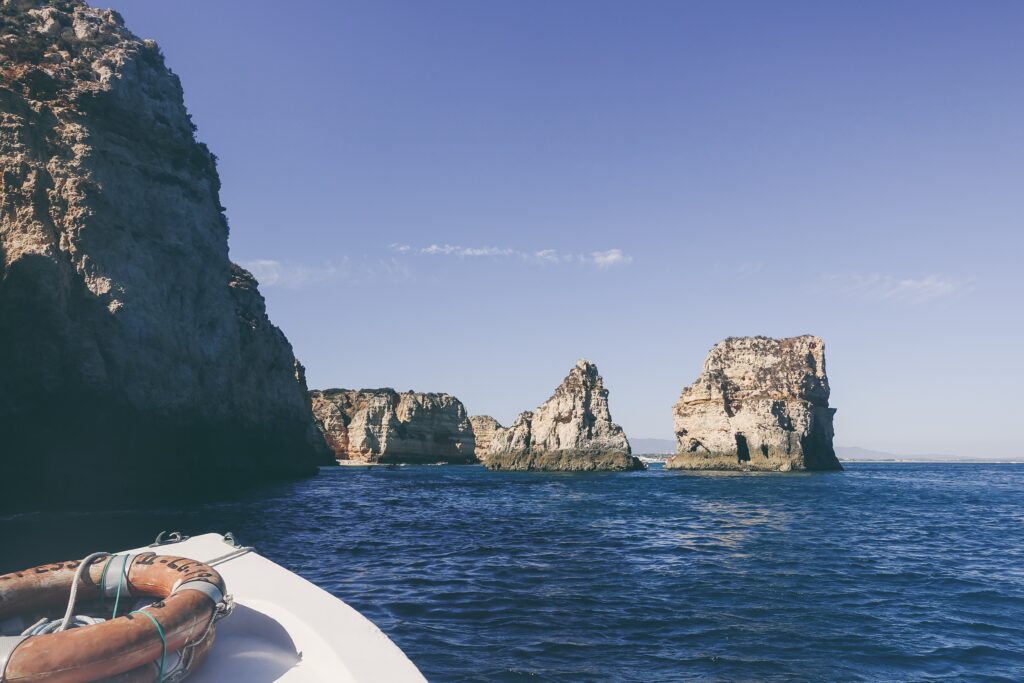 Stunning Beaches
Ericeira Portugal has some of the most stunning beaches you are likely to see. It is no surprise that it happens to be one of the main reasons people flock to this small fishing village. Head to Ribeira Beach and St. Sebastian Beach, firm favorites with locals and visitors. You also want to make sure to visit the north beaches São Julião or Praia Azul.
Things To Do In Ericeira,  Portugal
In Ericeira Portugal, you will find some of the most incredible stretches of coastline. It provides excellent opportunities for water sports enthusiasts, budding photographers, or those who prefer a more relaxing time.
Coastal adventures are indeed a great way to admire the stunning views and spectacular sunsets. Portugal is blessed with endless shorelines, dotted with quaint fishing villages and incredible beaches. In Portugal, you will find that it can blend traditions, experiences, and cuisine, along with its stunning coastlines.
So let us discover some of the things you can do in incredible Ericeira Portugal;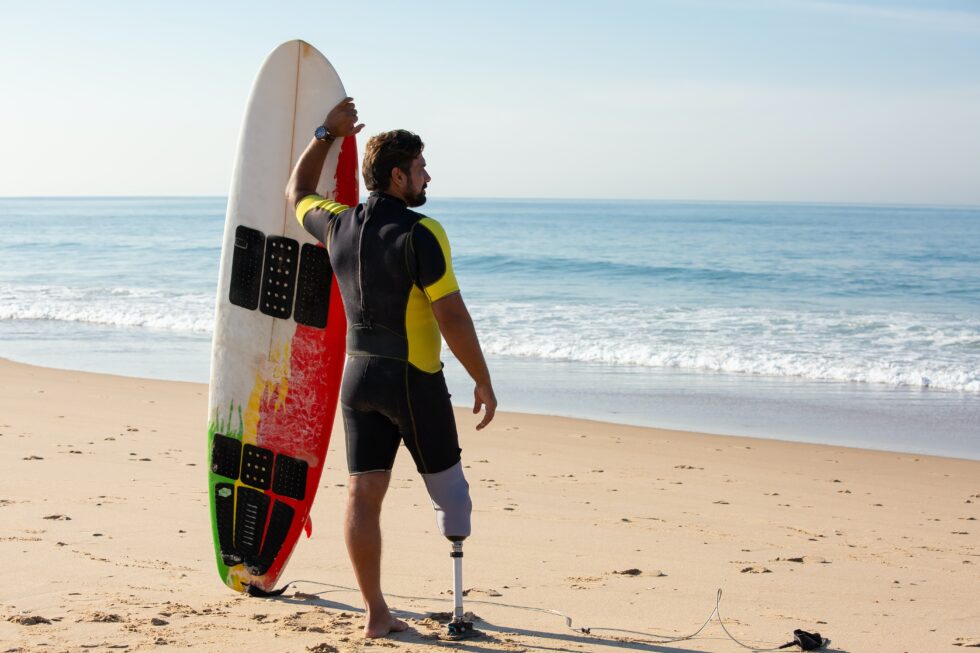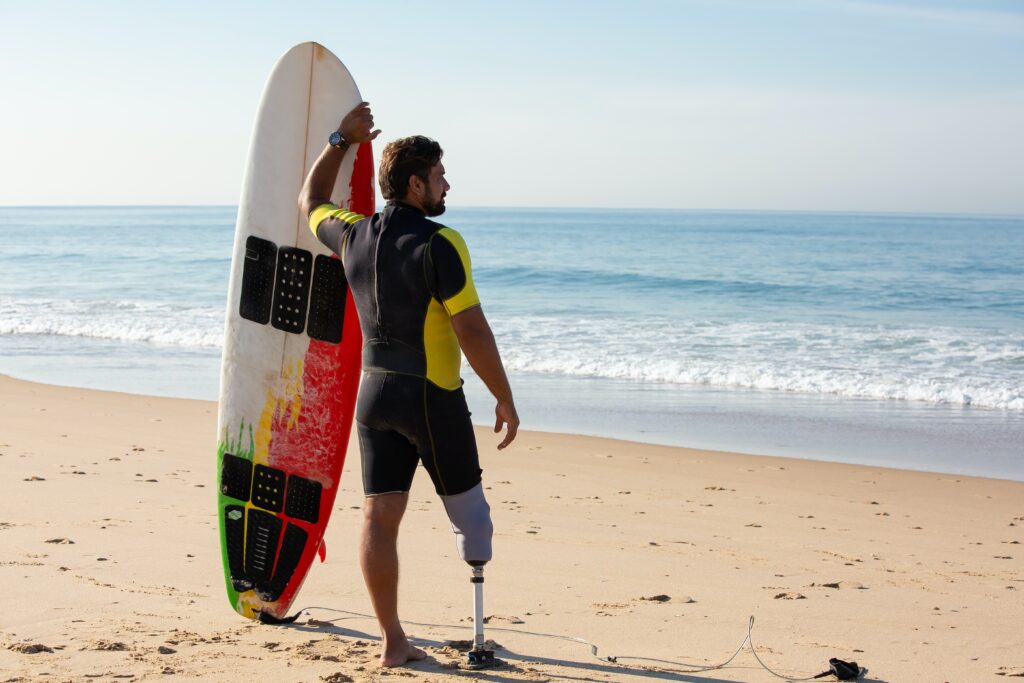 Learn Surfing
Ericeira's unique environment and high-quality waves have attracted surfers for years. In 2011 it became one of Europe's only world surfer reserves. This means that various parts of the coastline, including Coxos, Ribeira, Pedra Branka, São Lourenço, and several others, are protected by Save The Waves Coalition, run by an American Organization.
Surfing is indeed the number one activity in the town. Whether you want to try it out for the first time or are a seasoned professional looking to improve your technique, several surf schools are available throughout the town. They are providing lessons for all levels. All the instructors have relentless enthusiasm.
The lessons last for two hours and include warm-ups, theory, feedback, and practice time. If you are a beginner, you should aim to be realistic about learning the techniques and have fun.
Explore The Beaches
There is nothing like a walk along the beach. Listening to waves crashing and the fresh smell of the salty air, not forgetting the stunning sunsets to remind us of nature's simple pleasures.
You will find four sandy beaches in Ericeira Portugal, two in town and the others a little further. The beaches in the town are vast and attract surfers globally. You will find that the beaches are well marked and include facilities and restaurants, and cafes.
The most popular beach to visit is Ribeira d'Ilhas, roughly 3 kilometers north of town. At this very beach surfing championships take place, and you might spot a famous surfer.
If you prefer a relaxing time on your beach escape, you can explore the hidden coves, sunbathing, or swimming in the ocean.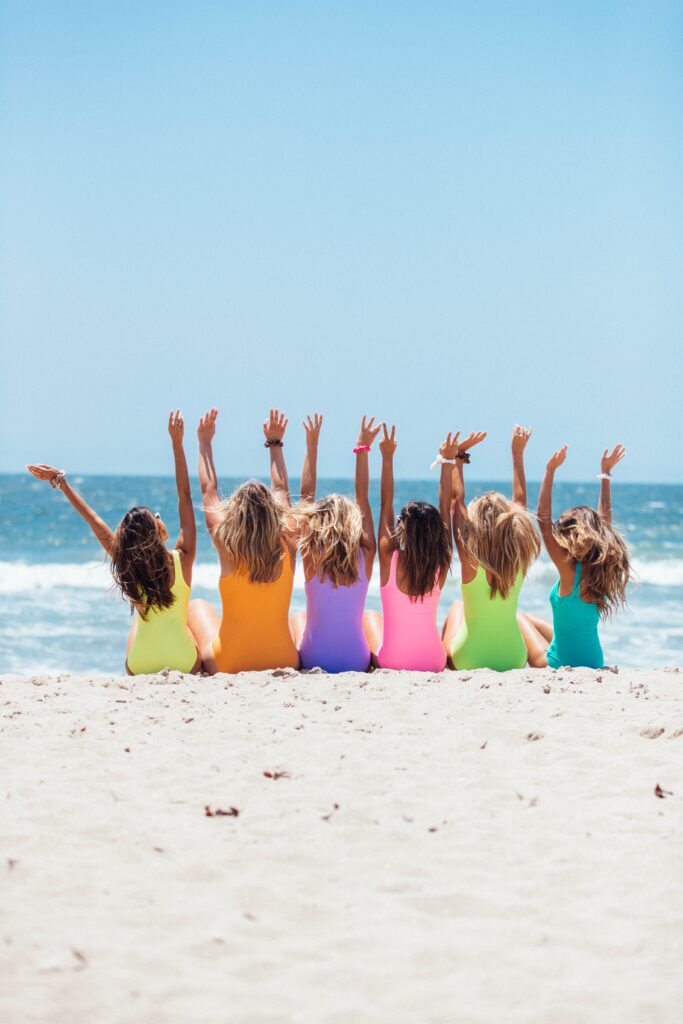 Visit Ericeira's old town
The old town is traditionally charming, lined with whitewashed houses and cobbled streets. The town has a great variety of seafood restaurants and cafes, offering delicious grilled fish. Gambas (shrimp) is a specialty in this town. Many restaurants will let you choose your fresh seafood from the tank, which is another plus.
The town is vibrant with life, with various cafes and restaurants, quaint shops lining its clean streets. If you are visiting with children, you will find that parts of the town are pedestrian-only zones.
When you walk around town, you will discover houses with blue and white tiles, creating spectacular patterns. It is a real picture-postcard scene.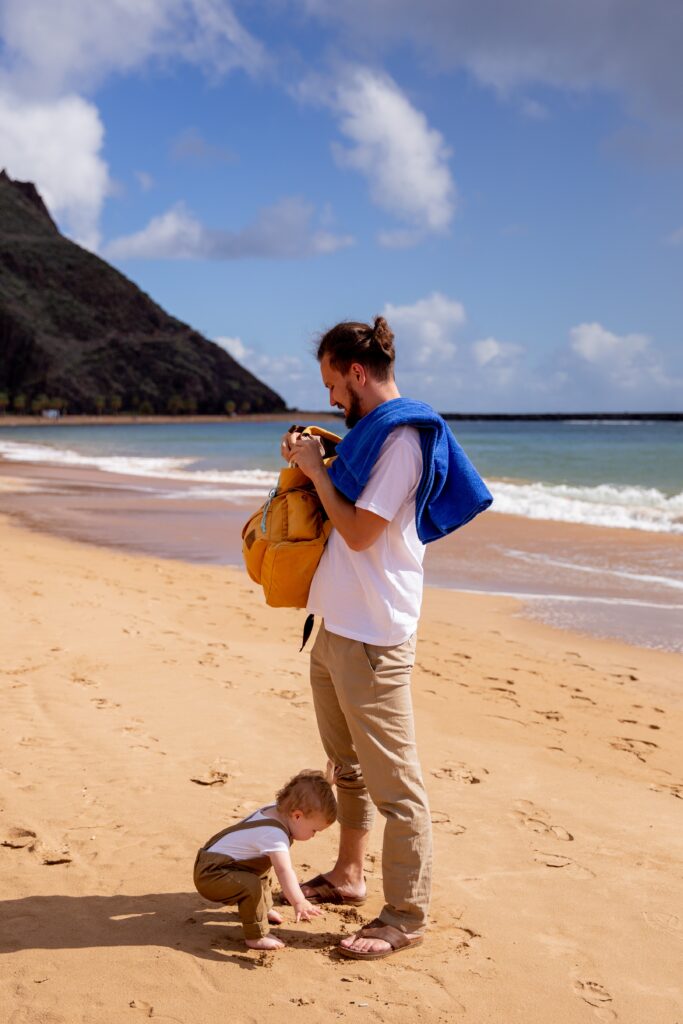 Go On A Day Trip
If you are looking to explore then, Ericeira will not disappoint. You have a wealth of options and some of the most exciting tourist attractions virtually on your doorstep. You will discover surf towns and stunning fishing villages where life seems to stand still. You will be transported back in time. Some are a short bus ride or car ride away, meaning that exploring the surrounding areas has never been so easy. Whether you head to the north or south of Ericeira, there is something for everyone to discover in our suggestions.
Cascais: This is a lively coastal resort, and it is one of the top tourist day trips for visitors and locals. Cascais can be easily reached by bus, or it will take 50 minutes by car. The traditional town has a lively vibe, mixing old and new. While you are in Cascais, discover the old town, bustling with souvenir shops, cafes, and bars. Or visit the stunning beaches with old town charm. Cascais is a tourist delight, hosting an art and museum district, spectacular rock formations, and up-market boutiques. The coastal resort provides the perfect day out and a pleasure to explore.
Mafra: It is worth a day trip to discover one of its major tourist attractions. It is Europe's most exquisite palace Mosteiro Pálacio Nacional de Mafra, dating back to the 18th century, containing a superb library.
Peniche: It is mostly popular for its vast sandy beaches. The traditional seaside town has one of the best beach breaks you are likely to discover, Supertubos, where you can explore the clifftop fortress.
You can also discover the whaling station at Baleal, surf, or catch a boat to Berlengas Archipelago on your visit. The seaside town is not to be missed, offering a wide range of sightseeing opportunities.
Aveiro: This is an extremely romantic town, with a Criss Cross of canals dotted with colorful boats. On your visit, explore the Aveiro museum, take a boat ride, and explore the Costa nova village.
Conclusion
Ericeira Portugal is a true surprise to most visitors and is a real gem waiting to be discovered. It is the ideal location and off the tourist map, attracting surfers and beach adventure travelers.
Visiting Ericeira any time of the year is a must. It is an all-year-round destination, but if you travel there in spring, you will beat the crowds, and temperatures are pleasant for bathing and swimming.
The top reasons you would want to visit this traditional fishing village include low-cost accommodation, fantastic beaches, and delicious cuisine. Ericeira Portugal is mainly a windsurfers destination, becoming Europe's only world surfer reserve in 2011. Surfing is the number one activity in the town, and you will find a range of venues offering lessons to all levels.
The beaches in Ericeira are the main pull for tourists. The most popular beach is Ribeira d'Ilhas, where you can spot some of the world's most famous surfers.
Discover Ericeira's old town, which is vibrant and full of life. Explore the cobbled streets and visit one of the restaurants or cafes for some delicious Gambas (shrimp), the town's delicacy.
Ericeira is an excellent base for day trips to the surrounding towns and villages. Only an 80-minute bus ride to Lisbon. Whether you go north or south, there is something for everyone to discover.
I think you will agree that a visit to Ericeira is full of surprises and a destination to add to your bucket list.
Another top destination worth a visit is Bell Florida, where you will discover many things to do, and sights to see.  twtwebstar brings you the best cool places to be worldwide.  If you are planning a vacation then twtwebstar.com can save you money on your airfares.  All you need to bring is sunscreen!