Throughout this edition of our world travel guide South Africa, we will discover unique things to do in South Africa. In this complete guide, you will discover the best time to go, things you can do, places to visit, and so much more. So, if you are thinking of jetting off to South Africa for an exciting and unique holiday, this complete guide will help you get the most out of your holiday.
South Africa Travel Guide
This amazing country is on the southern tip of the African continent, and various ecosystems mark it. You will find that if you go inland, you will find Kruger National Park, a popular destination for people who want to view the big game and go on safari. You will also find that the western cape offers ample opportunity to relax on the beach and discover lush vineyards around the Stellenbosch and Paarl. At the Cape of Good Hope, you will find the landscapes are craggy with lots of cliffs. You can discover forests and lagoons along the Garden Route and Cape Town's city beneath Table Mountain. There is something here for everyone to discover on their exciting South Africa Holidays.
If you plan on going on an exciting adventure to South Africa, go wildlife spotting during your safari, or prefer exploring the lush vineyards while immersing yourself in the city life. You will always find something to do in South Africa. This magnificent destination is full of history and is home to the world's most spectacular landscapes and wildlife. You can find plenty of opportunities for adventure or relax on your great escape to South Africa.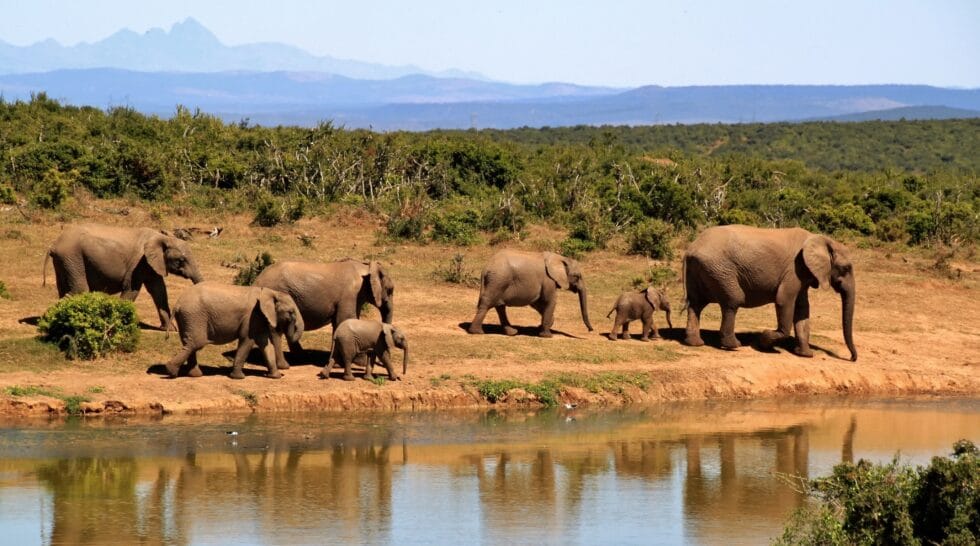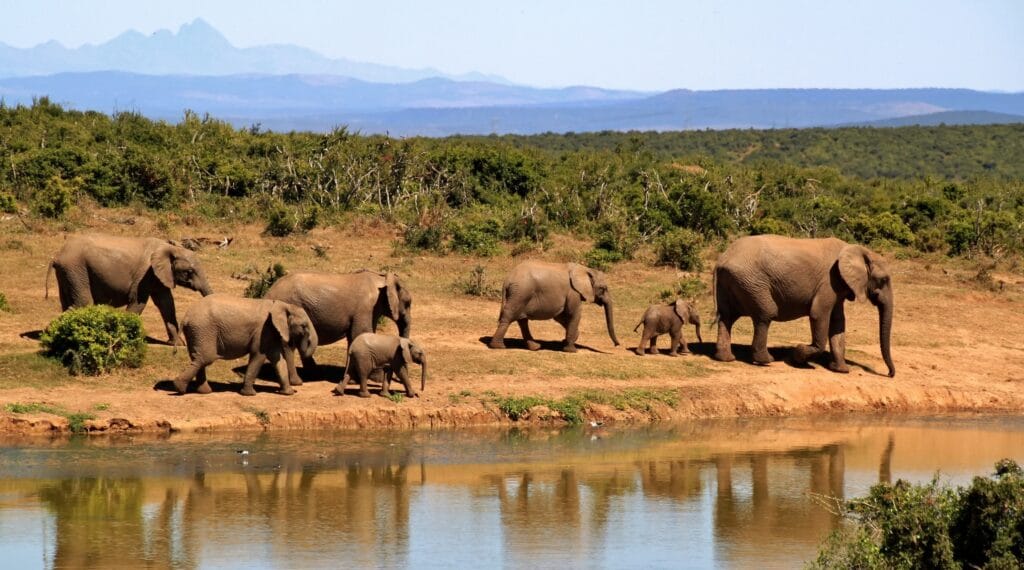 South Africa Public Holidays
We will now look at some of the most significant public holidays in South Africa and discuss the best time to visit to get the most out of your vacation.
New Year's Day                      Fri, 1 Jan 2021
Human Rights Day                 Mon, 22 Mar 2021
Good Friday                            Fri, 2 Apr 2021
Family Day                             Mon, 5 Apr 2021
Freedom Day                          Tue, 27 Apr 2021
International Workers' Day    Sat, 1 May 2021
Youth Day (in South Africa)  Wed, 16 Jun 2021
National Women's Day           Mon, 9 Aug 2021
Heritage Day                           Fri, 24 Sept 2021
Day of Reconciliation             Thu, 16 Dec 2021
Christmas Day                        Sat, 25 Dec 2021
Boxing Day                             Mon, 27 Dec 2021
The Best Time To Go To South Africa
The ideal time to visit South Africa to get the best from your holiday is from May to September. The cooler winter months throughout the northern regions will provide great conditions for big game spotting. You will find that it can get rainy from November to February, but this will provide birding opportunities. The temperatures will remain at roughly 33°C. You will find that South Africa is an all-year-round destination giving various options for spotting wildlife with varying regional climates. If you go to Cape Town, you will find that the conditions are mainly hot and dry throughout the summer months and usually between 23°C and 26°C. If you want to visit Cape Town for whale watching, then the ideal time to go would be between July and November.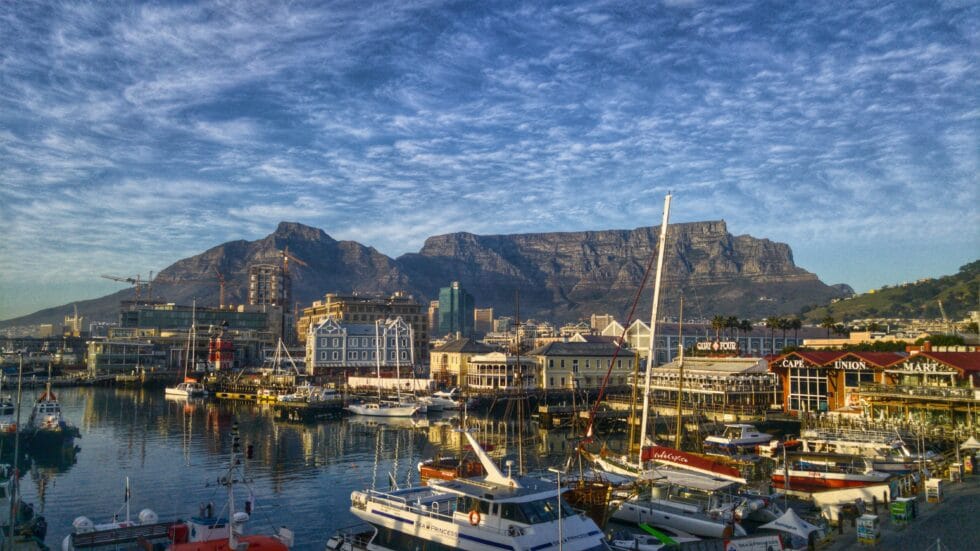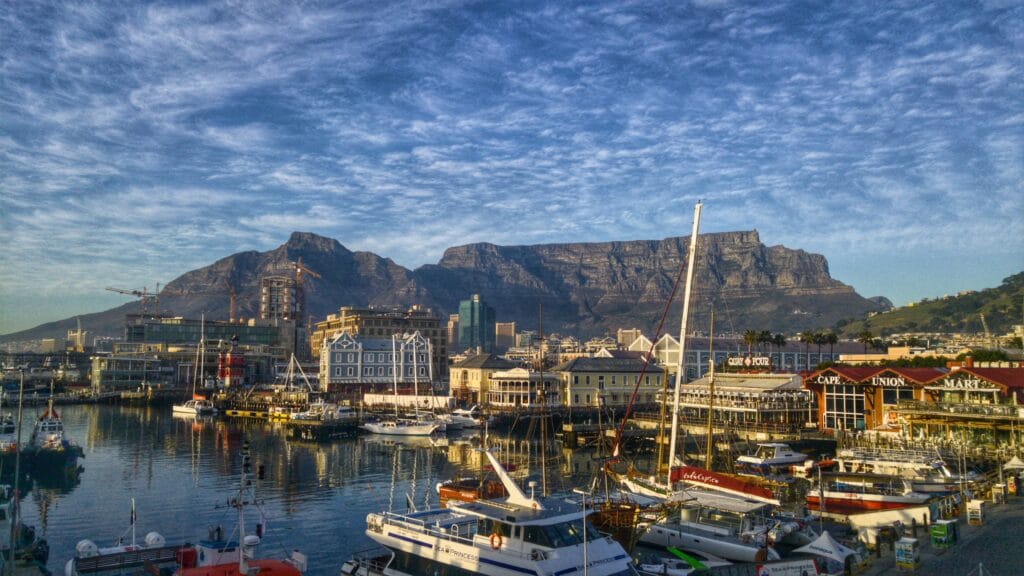 Here are some popular questions when it comes to South Africa Holidays;
When is the Less Expensive month to Fly To South Africa?
The least expensive time to fly would be February. You will find that the temperatures are still pleasant; the high season is from January and November to December. You can use websites like Skyscanner to set up alerts to never miss a great deal on flights or discover ways to travel cheaply.
Why Are the flights so expensive to South Africa?
You will find that South African infrastructure is quite poor. There are very few railways or good roads, and that makes flying the only option. You will also find that getting fuel or aircraft parts in certain regions can be challenging and expensive. This affects the airline's operational costs and can drive up prices.
Get The Best From Your South Africa Holidays, And Top Things To Do
Let us discover some of the fantastic things we can do in South Africa and the ideal time to do them.
If you visit Johannesburg, you will discover that it is mainly cool and sunny during the day and very cold at night, although it does remain dry.
In Cape Town, you will find that it is warm during the day and cool at night in mainly the Western Cape. Also, you can expect to find regular rainfall.
In Kruger Park, it is hot and sunny during the day while the evening will be cool and dry.
If you plan to go to South Africa for a beach holiday, then June will be the ideal time to go, especially in the KwaZulu-Natal coast; it tends to be hot throughout the winter months and very dry. But you might find that the weather can be unpredictable at times and cooler on the Eastern and Western Cape.
Suppose you are heading to Kruger Park or the other reserves for some big game viewing. It is best to go in the dry season; you will spot animals congregating together at various water sources and provide the ideal viewing conditions.
In June and July, Hikers need to be aware of the risk of snow and dangerous weather on the mountain peaks, especially on the Ukhahlamba-Drakensberg.
When going on your South Africa holidays, you will find that accommodation in tourist areas can be quiet in June. Still, you might want to avoid the winter school holidays in late June and early July.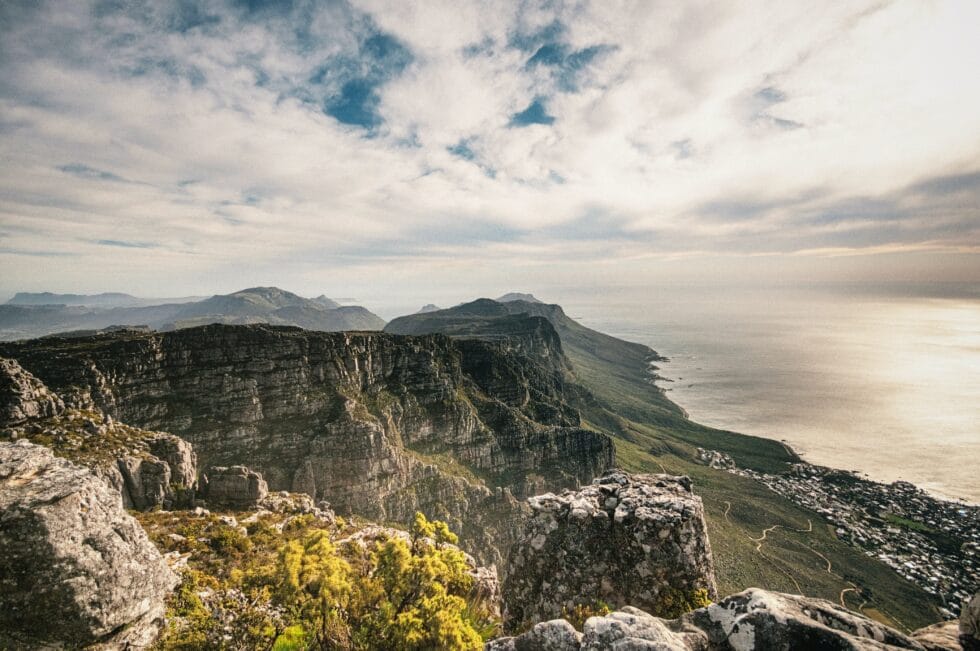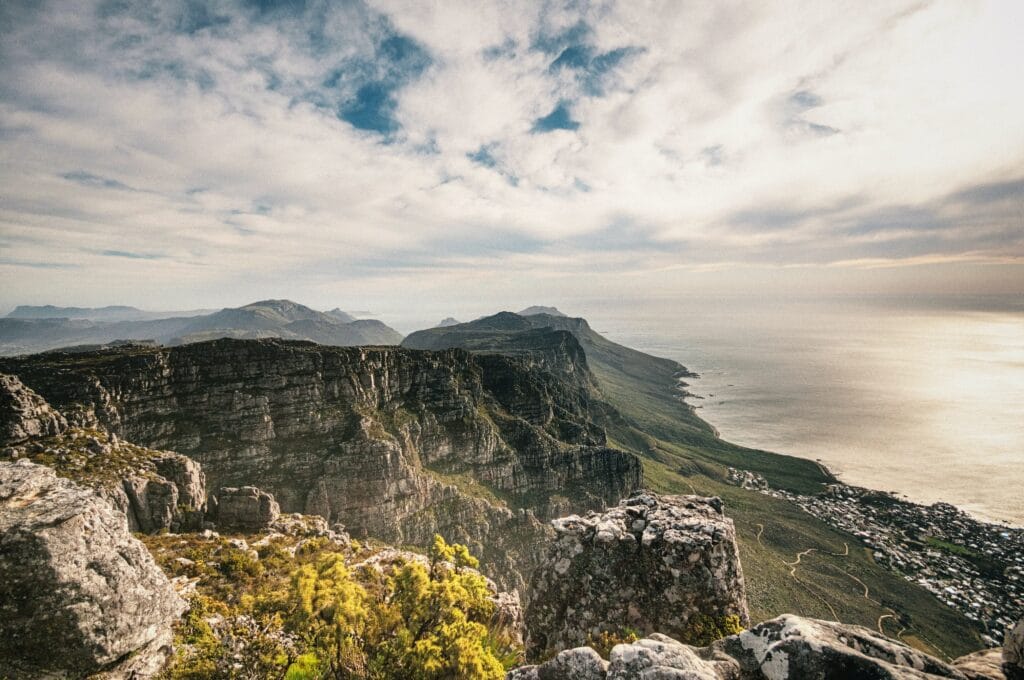 Safari Holidays
We have gathered some of the most popular Safari holidays. Highlighting some of the details to give you an idea of what you can expect throughout your South Africa Holidays.
You can visit the website here for more ideas and detailed information to plan your holiday accordingly.
You will discover that most Safari Holidays will last for around one week. However, you can be flexible and organize day trips if you prefer on sites like TripAdvisor. You can expect to pay between £2500 – £5000 for most safari's. However, this will differ depending on the time of the year or availability.
Cape Town To Kruger Luxury Holiday – South Africa Holidays
This package offers you the opportunity to connect with two of the most popular holiday destinations. You will discover Cape Town in a different light with a luxury stay in the cosmopolitan city. This destination is described as the type of place you visit for a few days but will stay longer.
The city has a unique blend of natural beauty and a cool city providing exciting sights for you to discover.
Suppose, like the majority of us; you enjoy food adventures. In that case, this city provides many of the best restaurants for you to discover. You will also discover the local and international fare served in many of the street markets located in the city center, including the Hope Street market.
The journey continues to lion sands in Kruger National Park, which is one of the largest parks to be found globally. You will experience flora and fauna while relaxing near the Sabi River. You will discover big game from a private game drive. You will never forget this amazing experience at two beautiful destinations on your visit.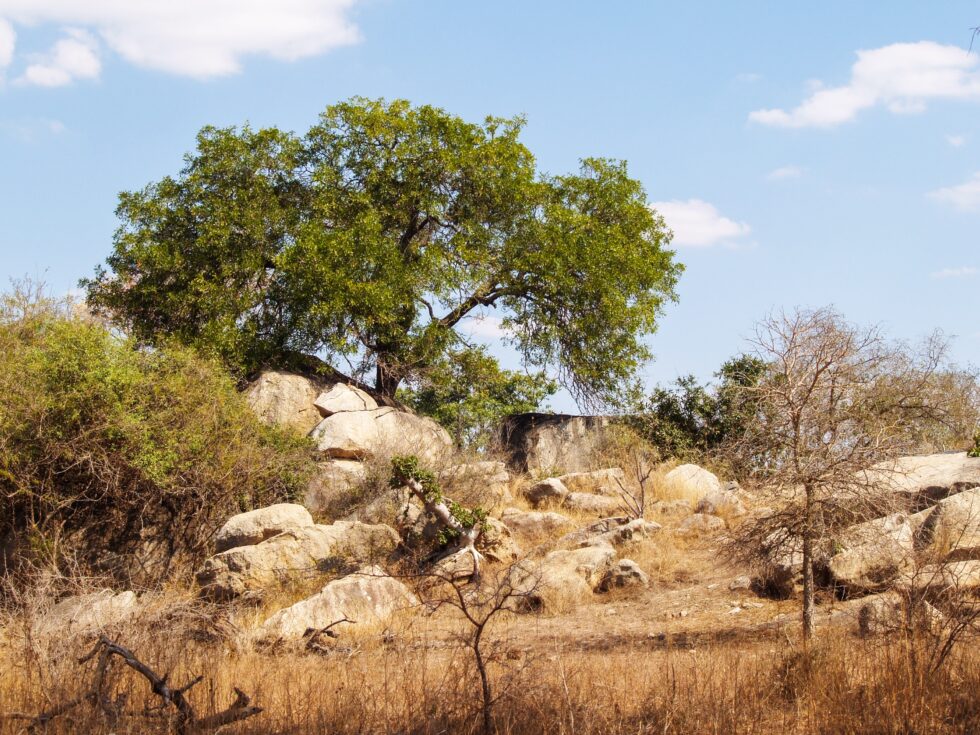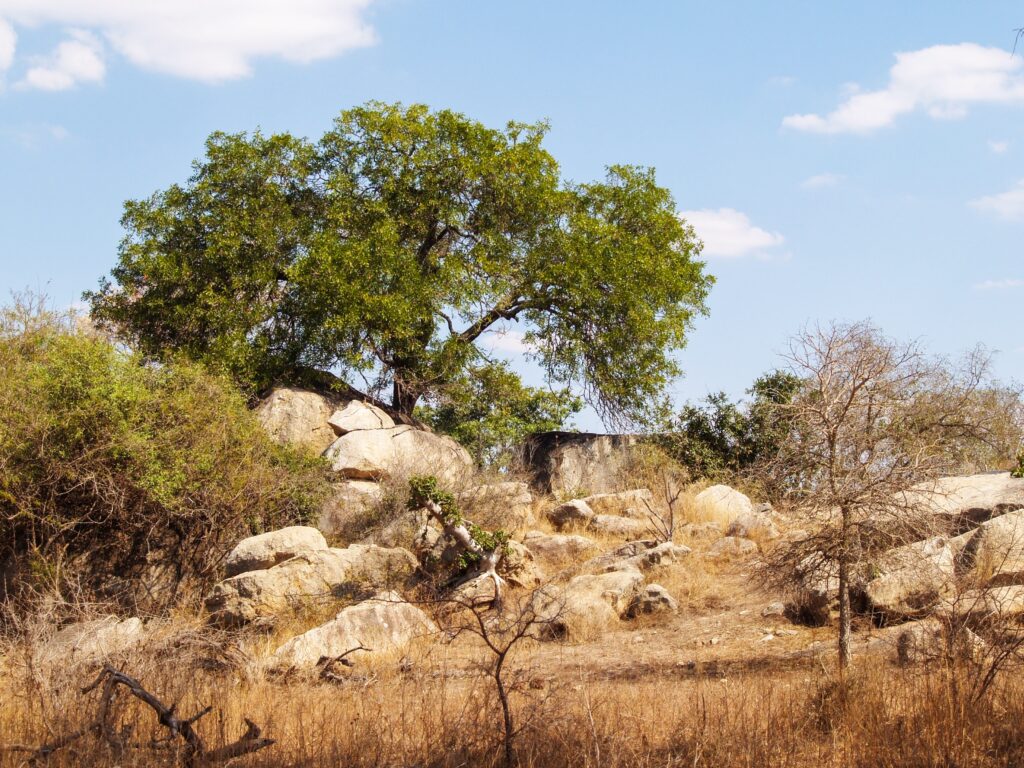 Luxury South Africa to Zimbabwe safari – South Africa Holidays
This tour is also for eight days. You will discover Thornybush Private Reserve, a prime game viewing destination. There have been extensive wildlife studies, tv documentaries, and anti-poaching implemented at this reserve in this game reserve. You will get the opportunity to observe elephants, lions, giraffes, lions, and so much more. It is an exceptional game reserve that is not to be missed.
You will discover Victoria Falls providing ideal conditions for travelers exploring the seventh wonder of the world. This popular town rests on the Zambezi river's southern banks. Because the town is compact enough to walk around, you can explore at your leisure.
You will find that two-thirds of the Falls can be seen from the Zimbabwean border. You will discover some of the most popular activities, including flights over the falls, bungee jumping, white water rafting, and day trips to Chobe National Park. This is a unique experience that will be unforgettable and introduce you to this amazing country and its cultures.
Holidays To South Africa
Cape Town combines natural beauty and cosmopolitan chic. It includes some of the most spectacular sandy beaches, Towering mountains, and urban attractions. This is the reason many people globally put South Africa on their holiday wish list.
Relax At The Beaches
You will find that the beaches have soft white sand while being surrounded by stunning landscapes. The Atlantic shores offer refreshingly cool water. If you want to go for a swim, then the eastern coast will offer the ideal conditions because of the warm waters. Ten minutes from the city center and you will find Clifton beaches, four protected beaches in an upmarket area of town. You will find other famous sunbathing spots in Llandudno Beach or Camps Bay.
Discover The Culture
South Africa and its cities are a melting pot, bringing various cultures and religions together with its diverse population. The city offers everything from gumboot dancers to Cape Dutch architecture. Everywhere you go, you will find a different side to Cape Town, which has yet to be discovered. This city is also home to some of the most popular events like the International Kite Festival and various film festivals.
Sample The Food And Drink
Because of Cape Town's diverse population, you will find a wide range of cuisines to try ranging from Dutch, Malaysian, and seafood. You can also try some traditional dishes like Malva pudding and Cape Malay curry. If you want to try a local drink, try the peppery Amarula liqueur or the Rooibos tea. You will find that this city is a food lovers paradise that has much to sample and discover.
Discover The Nightlife
If you enjoy getting in on the action, you will want to head over to Long Street; this busy street comes alive when the sun goes down, and you will find many pubs, nightclubs, and bars around the area. If you want a more upmarket night out, you should visit the Camps Bay Promenade clubs. Or suppose you want a full weekend of music and entertainment. In that case, you can get tickets to Cape Town's outdoor trance festival, which is mainly during the summer months.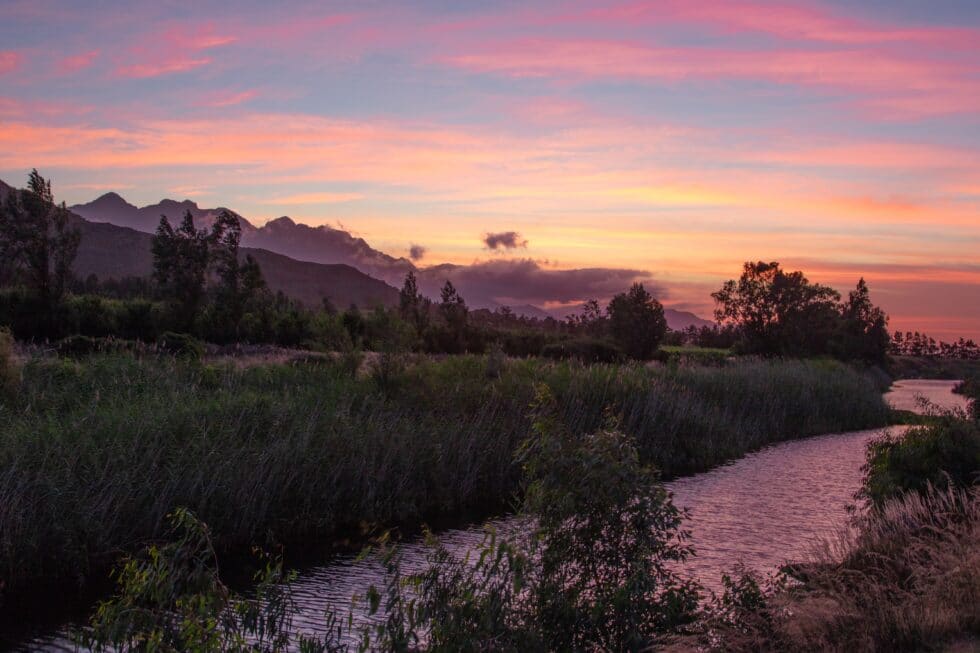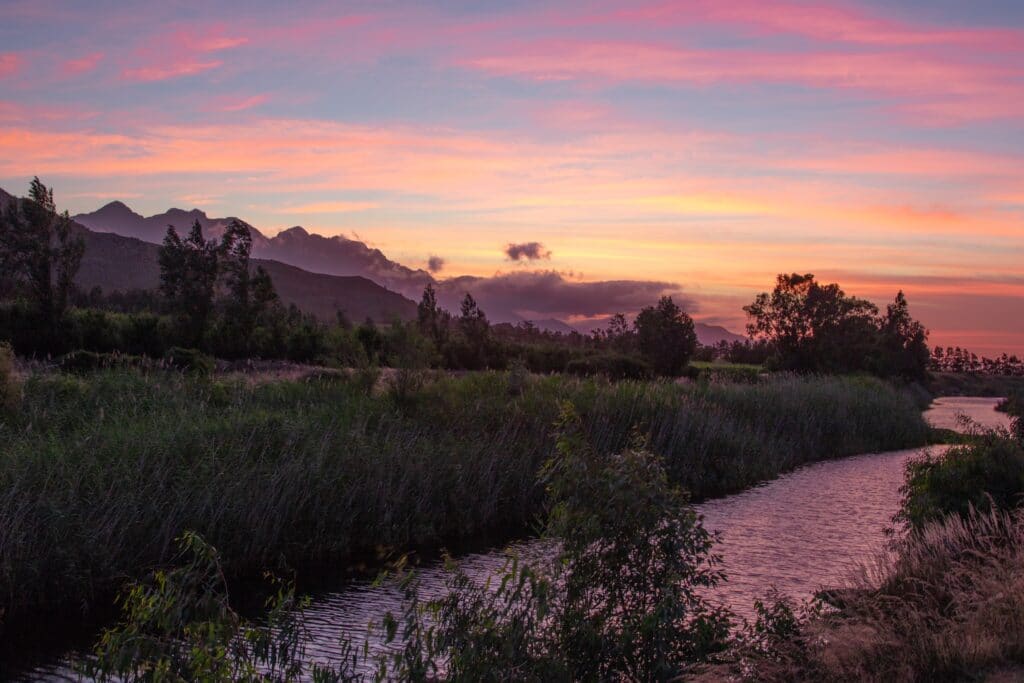 South Africa Facts
Flight Time: 11.5 hours
Time Difference: +1hr
Currency: South African rand
Official Language: Afrikaans
Unique Things To Do In South Africa
Here are some of the most popular things to try when going on your South Africa holidays. You will find many activities on offer, but we have highlighted just a few of them to give you some ideas for planning your visit.
Visit The Waterfront
In this area of Cape Town, you will find entertainment, shopping, and popular restaurants in the Victoria and Alfred Waterfront. You can also take a visit to the Two Oceans Aquarium to see sharks and other aquamarine species. Or wine and dine in the stunning surroundings of the Cape Fold Mountains.
Visit Table Mountain
If you don't fancy hiking up the mountain, you can take the Arial Cableway up the flat-topped mountain. The whole journey will take just five minutes, and you can enjoy the stunning 360-degree views on the way up. When you reach the top, you will find souvenir shops, restaurants, and some of the most amazing views across the city and the Atlantic Ocean.
Go Wine Tasting
To discover a historic wine route, head to Constantia Valley for some of the most traditional wines and stunning landscapes. You will find traditional wine farms dating back to 1685. This is a great day out for wine enthusiasts to sample the traditional wines surrounded by dynamic landscapes.
Conclusion
South Africa is one of the most popular destinations, which attracts many visitors Globally. It has everything from beaches, safari, sightseeing, culture, big game, vineyards, and the list goes on. There is something here for everyone to enjoy in the unique and stunning landscape of this fantastic country.
Suppose you enjoyed reading about South Africa holidays. In that case, you might want to read riviera maya versus cancun, which is another top destination to be discovered. TwtWebstar always brings the top cool places to travel to your attention to help you plan a carefree holiday
Plan your South Africa adventure with cheapoair best price guarantee for low-cost flights globally. Also, check out another great destination for your list, Fork in Washington, where you will discover various exciting things to do in forks wa.