If you are thinking about visiting Playa Blanca, Lanzarote then this travel guide has you covered, including things to do in Playa Blanca, food, and hotels.  Discover the most idyllic location in Spain for your next holiday.
Why visit Playa Blanca?
You will find Playa Blanca located on the south side of Lanzarote and is now the third-largest tourist area on the island. People flock to this island for its natural beauty. It is the most peaceful destination and ideal for the entire family.
You will find an abundance of hotels, bars, restaurants in this popular destination supported by a flourishing service sector. Another reason visitors flock here is because of its white sandy beaches and inviting waters in the famous beaches of Papagayo.
Playa Blanca's boardwalk is a big pull for tourists, with an array of shops and bars, with quaint streets parallel to it, which is the old town. There is another must-see attraction which is the recreational port, which boasts a great shopping center.
Suppose you seek a relaxing holiday at the beach. Then Playa Blanca has you covered as well, like Dorada and Flamingo, with white sand and conveniently placed for some of the most popular hotels in the area. But there is no doubt that the beaches in Papagayo are a big pull. It is a nature reserve area with a network of white sandy beaches.
You will find that Playa Blanca offers an abundance of things to do. Including popular water sports, a visit to Timanfaya National Park, a visit to El Golfo (A green Lagoon), or simply visiting the neighboring islands of Fuerteventura or Las Breñas village. To get to Fuerteventura, you can take a ferry, which will take approximately 30 minutes. You will discover some of the most extensive beaches in Corralejo, with dunes and crystal blue water, making the trip worth the effort.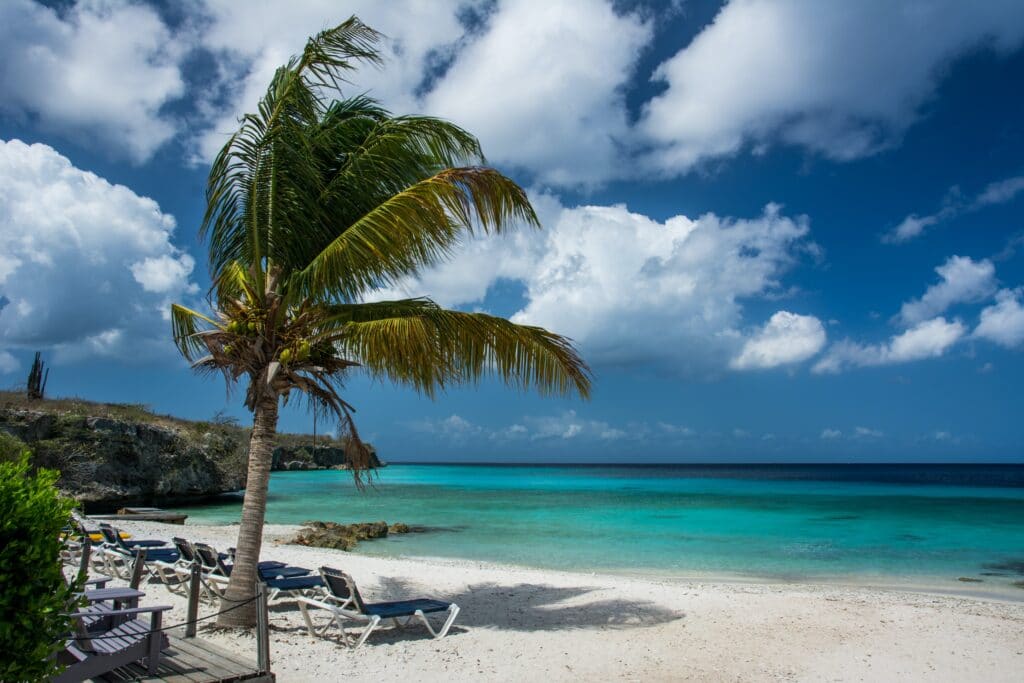 Top Reasons To Visit Playa Blanca
Hot Sunny Weather
Playa Blanca has guaranteed sunshine virtually all year round. It can get windy sometimes, with the occasional storm. But you will find that the majority of the time, the islands are sunny with average temperatures of 22C. Even during July and August, temperatures are in the mid-twenties, so you are guaranteed that the weather will always be warm enough to swim or sunbathe.
Spectacular Landscapes
In Lanzarote, you will discover some of the most spectacular volcanic landscapes. You will also find Timanfaya National Park, which has moon-like terrains. The island was declared UNESCO Biosphere Reserve in 1993. You will see over 360 volcanoes rise through the black sand of the national park.
There are regular bus tours which will take you around the park to see the dramatic rock formations.
About The Town
Playa Blanca is a purpose-built resort and continues to gain popularity as an all-your-round vacation spot. But it still retains a laid-back atmosphere, attracting families and anyone looking for a relaxing beach escape.
You will find that the town has excellent facilities to cater to its visitors. Marina Rubicon is the place you should head to with upmarket shops and shopping malls. You will find excellent bars and restaurants dotted along the Promenade, which is ideal after a day of shopping or excursions.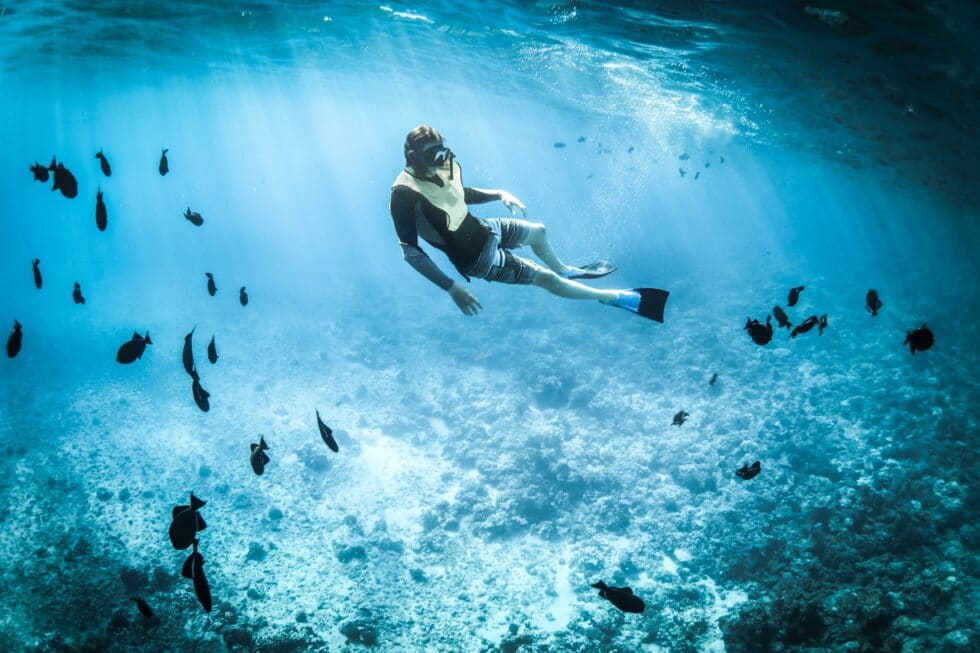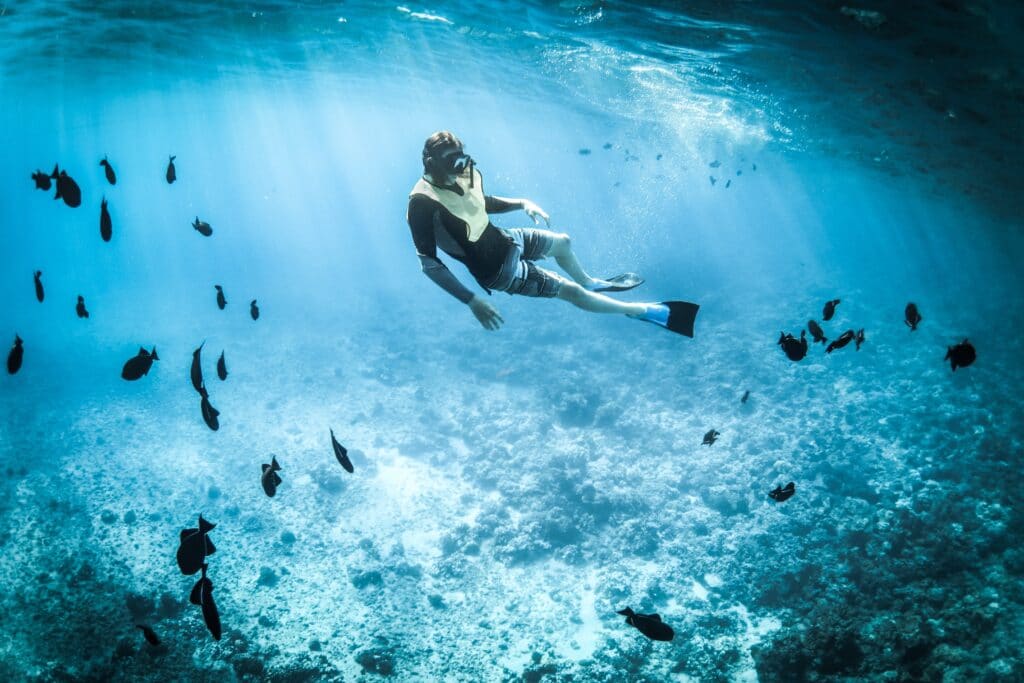 Playa Blanca Things To Do
Without a doubt, Lanzarote is a spectacular tourist destination. Attracting almost 3 million visitors last year, and now the island's busiest resort. We will discover some popular things to do in Playa Blanca and its surrounding islands.
Leisure Attractions
You will find various things to do in Playa Blanca, from boat excursions and island-hopping adventures. You can spend the day at the local spa, where you can indulge in some well-deserved pampering. Or try various activities like scuba diving, visiting this ancient castle Castillo de las Colorados, and indulging in a shopping trip or visiting the lighthouse Faro de Pechiguera.
The reason the islands are great; is you are never at a loss for things to do and experience activities to suit the whole family.
Beaches
If you are looking for a beach holiday, then Playa Blanca has you covered. Its coastline is an impressive 9 kilometers, split into three bays—all with white sand and gentle waters. Playa Blanca's main beach is a blue flag and is excellent for swimming all year round.
The main highlight of Lanzarote is Papagayo, a stunning set of beaches boasting coves and white sand. Because of the surrounding cliffs protecting the beaches, the water is calm for swimming. These beaches are so spectacular that they have been declared a nature reserve, so you will have to pay a small fee when entering.
Eating out
If, like most of us, you love food. The island will spoil you when choosing restaurants offering various cuisine types, from local dishes to Indian dishes. You will find an exceptional range of restaurants ruining along the Promenade. The only problem you have is deciding which one to choose.
Shopping
You will find that Playa Blanca has all the popular tourist shops in the center and along the Promenade. Still, it does not have as many as some of the other resorts.
It would be best if you went to Marina Rubicon for upmarket shopping, where you will discover boutiques and souvenir shops.
Nightlife
Nightlife here is vibrant with a pleasant atmosphere but is not as lively as some other resorts. Suppose you are looking for all-night discos. Then if you head out to Puerto del Carmen or Costa Teguise. You will find some of the trendiest bars and discos offering late-night entertainment.
Marina Rubicon Street Market
It would be best if you headed down to this stylish street market while visiting the islands, with a backdrop to the upmarket marina. You can discover local handmade souvenirs, jewelry, and much more. You will find that the stalls are set between the port's restaurants and bars. The market is open two times per week on Wednesday and Saturday. This is also a famous market with locals and tourists, who participate in its colorful, friendly atmosphere.
Scuba, snorkeling, or paddleboard
Playa Blanca offers a wide range of water sports, which the whole family can enjoy throughout the coastline, either below or on the sea. You can snorkel or paddleboard in the shallows or enjoy scuba diving to discover the exotic sea life below. You can also arrange nighttime dives through a range of tour companies.

Visit Fuerteventura
For the ideal day trip, head to Fuerteventura or the town of Corralejo. The town of Corralejo is a trendy resort and has a unique vibe compared to Lanzarote or Playa Blanca. There is a real focus on surfing in this town, and you will see a wide variety of surfing shops lining its streets.
Fuerteventura is undoubtedly one of the best places in the Canary Islands for surfing. You will also find a range of excellent restaurants, cafes, and bars, with each place having a unique vibe.
Visit Lanzarote
Playa Blanca has developed into one of the most prominent holiday destinations, attracting visitors all year round to the popular Lanzarote resort. This upmarket resort on the island includes some of the most exceptional 5-star hotels and luxury villas. You will find an impressive promenade running along the coastline connecting Marina Rubicon to the lighthouse. Marina Rubicón, you will find upmarket boutiques, restaurants, and bars, giving the area a lively, vibrant feel.
Lanzarote is perfect for a day visit if you are staying on one of the other islands. You will find a variety of ferries running daily from the old port of Playa Blanca.
Playa Blanca's Water Park
If you visit the islands, you need to head over to the Aqualiva waterpark, containing waterslides, wave pools, and a lazy river. This is the ideal fun day out, no matter what age you are. You will also find a restaurant and souvenir shop in the complex, perfect for those last-minute gifts.
Atlantic Museum
Your trip is not complete until you take part in this adventure in Atlantic Museum, diving deep below the sea to witness the purpose-built reef containing sculptures. The reef attracts varied marine life, and you can take part in this adventure no matter what your experience. If you want to add a unique and memorable experience to your holiday, then this is ideal.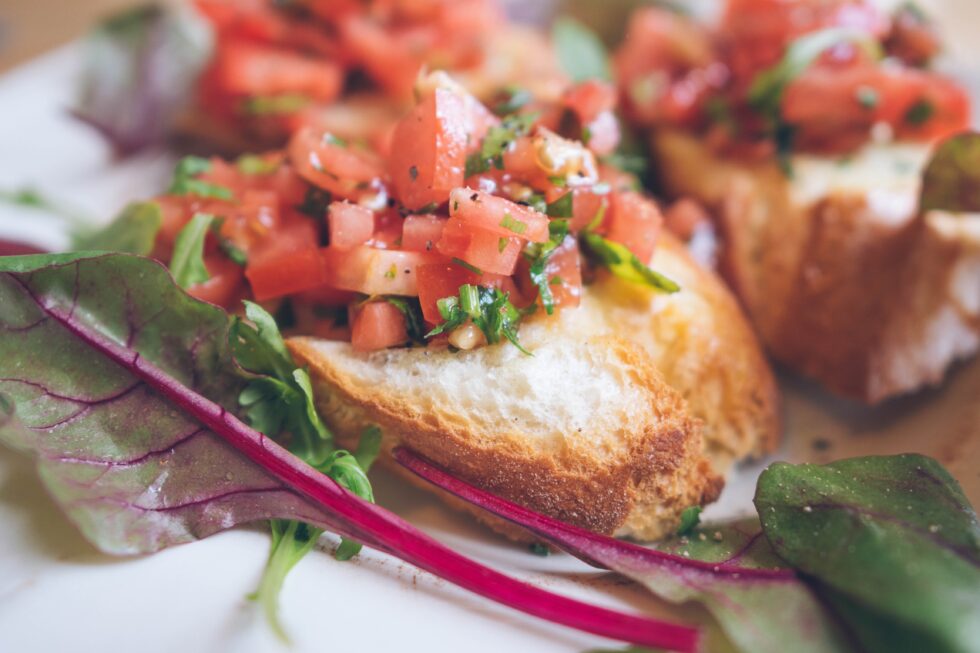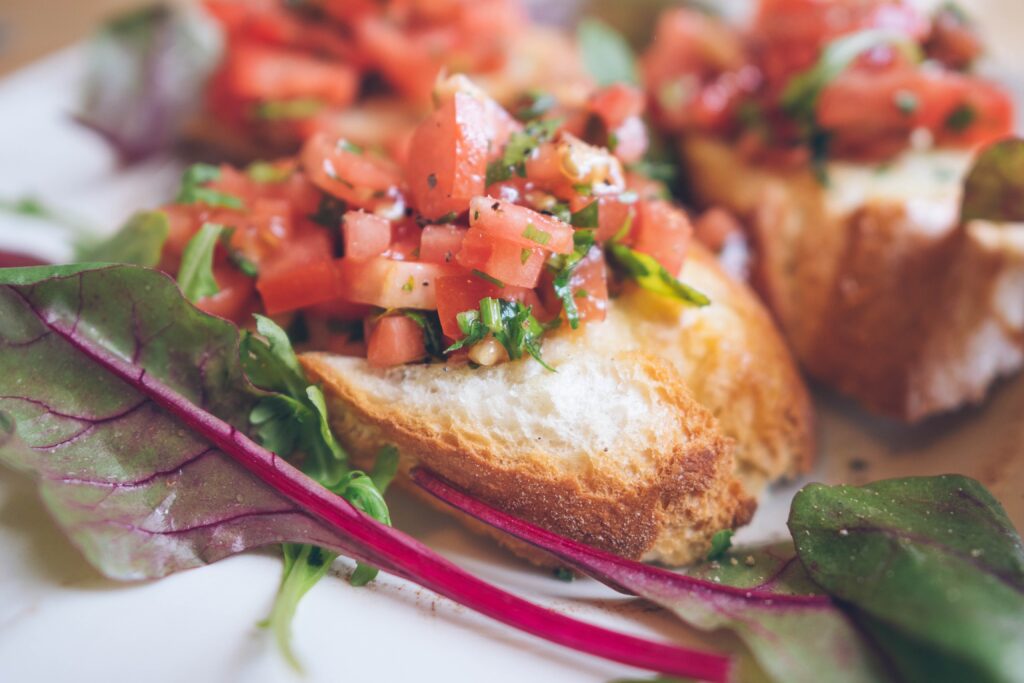 Playa Blanca Food And Eating Out
Without a doubt, Playa Blanca is ideal for food lovers. If you are a first-time visitor to the resort, we have you covered with some of the perfect places to try out. There are some excellent restaurants on the beach overlooking the Promenade, looking right over the Atlantic Ocean.
We have included some of the best recommendations of local restaurants, all known for reliable quality and service.
Restaurant El Mirador
This restaurant is praised for its high quality and service. A family owns it from Barcelona with an excellent track record. It clearly shows in the food ingredients, inviting décor, and wide range of creative dishes on offer.
It is situated on the seafront close to Marina Rubicon. It offers some of the most spectacular views across the ocean. The menu is modern international, with a creative twist.
Some of the mains include cod, grilled duck, and apple alioli. You will pay around €25 for a two-course meal, and l think you will agree this restaurant offers a unique dining experience no matter what the occasion.
Sebastyan's
This is a quirky Greek restaurant situated in the La Mulata Commercial Centre. It is worth a visit if you seek something different from tapas for a change. The menus feature a range of Greek classics like saganaki, kleftiko, and beef dolmades.
The restaurant has an extensive wine cellar offering a wide range of wines from all over the globe. It goes way beyond the usual wine lists at most restaurants. You can expect to pay from €25 – €35 for a two-course meal. The ambiance and décor, along with the food, are not to be missed.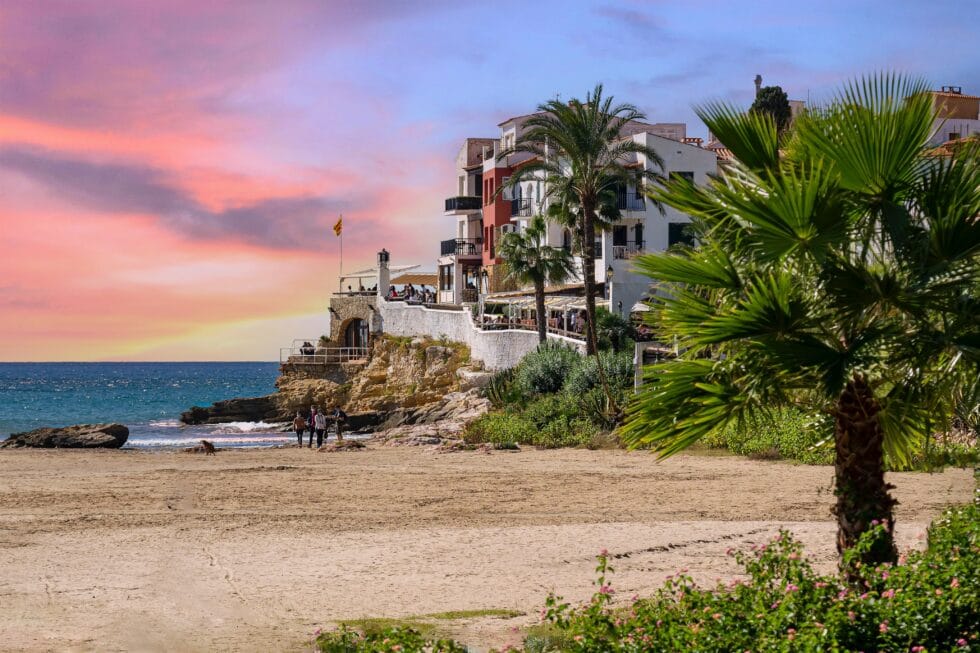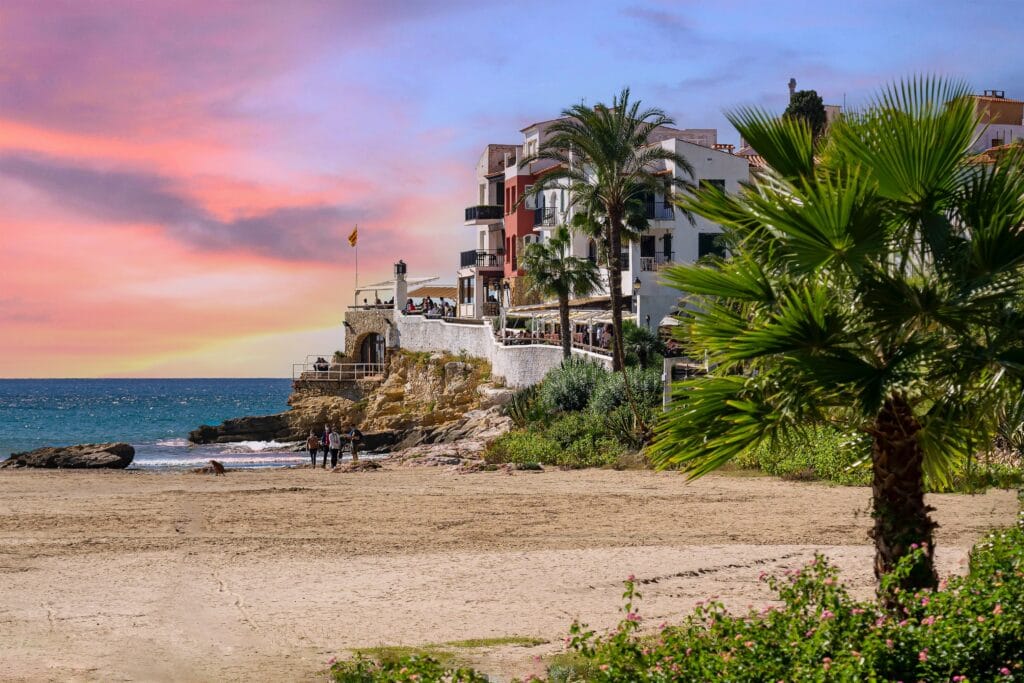 Playa Blanca Hotels
When staying in the Canary Islands, you will not be short of hotels ranging from budget to 5-star hotels. We have included some popular hotels to stay in for the ultimate holiday experience.
TUI BLUE Flamingo Beach
This ideal family hotel has enough pools and activities on offer to keep everyone happy. If you are taking the kids, you will have an exclusive kids club to keep them entertained while you slip off and sunbathe at the adult pool.
The hotel focuses on wellbeing, and their healthy eating challenges will encourage the kids to try new foods. The hotel also offers swimming lessons to all levels. Plus, wellbeing classes to help you relax and experience mindfulness.
The TUI Blue is situated next to Flamingo Beach, with a paved promenade running behind it. There is a water park just 10 minutes away from it.
This hotel is the ideal place to stay if you're traveling with family, offering outstanding services and a range of activities to its guests. Prices start at £55 per night, with a wide variety of rooms on offer.
Iberostar Selection Lanzarote Park
The Iberostar is perfect for couples or families who seek relaxation and tranquility for an ideal holiday in Lanzarote. The hotel features 388 rooms, from double, twin, single, and suites. Some of the rooms offer spectacular sea views and are 50 meters from Playa Flamingo.
Adults will have a comprehensive range of facilities, including star prestige, a chill-out zone with sun loungers, jacuzzi with a private pool. To keep the children entertained, they have Monkey Club, Minidisco, an activities program for all children up to 17, seven pools, a games room, and much more.
The Iberostar is the ideal getaway for couples or families who enjoy a touch of luxury and comfort. Prices start from £155 per night, with a large selection of rooms on offer.
Conclusion
Suppose you enjoyed reading about Playa Blanca. You might be interested in reading state parks in Texas, which is another fabulous way to enjoy a vacation for all ages in Texas. We deliver cool places to travel and spots off the beaten track on our website and right to your inbox. Never miss a beat and sing up now for tips and more.
Make it happen, and visit Playa Blanca with cheapo airlines, for the lowest fare guaranteed. Check out another hot destination in Europe, Cadaques Spain, where there is so much to do and see, or if you prefer, just relax.