Vernon California
In this guide, we will explore the things to do, cover interesting facts and statistics of Vernon, and review the city. The city of Vernon California is a city founded in 1905 and considered exclusively industrial, which is composed of 5.2 square miles and is located in Los Angeles County California several miles southeast of downtown Los Angeles, in southern California.
Vernon California is currently home to more than 1,800 businesses, with city employees numbering close to 55,000 people, and constitutes the workforce of the city. Vernon California has become home to a wide variety of industries including food and agriculture, apparel, steel, plastics, logistics, and home furnishings, and is a vital economic driving force in this region.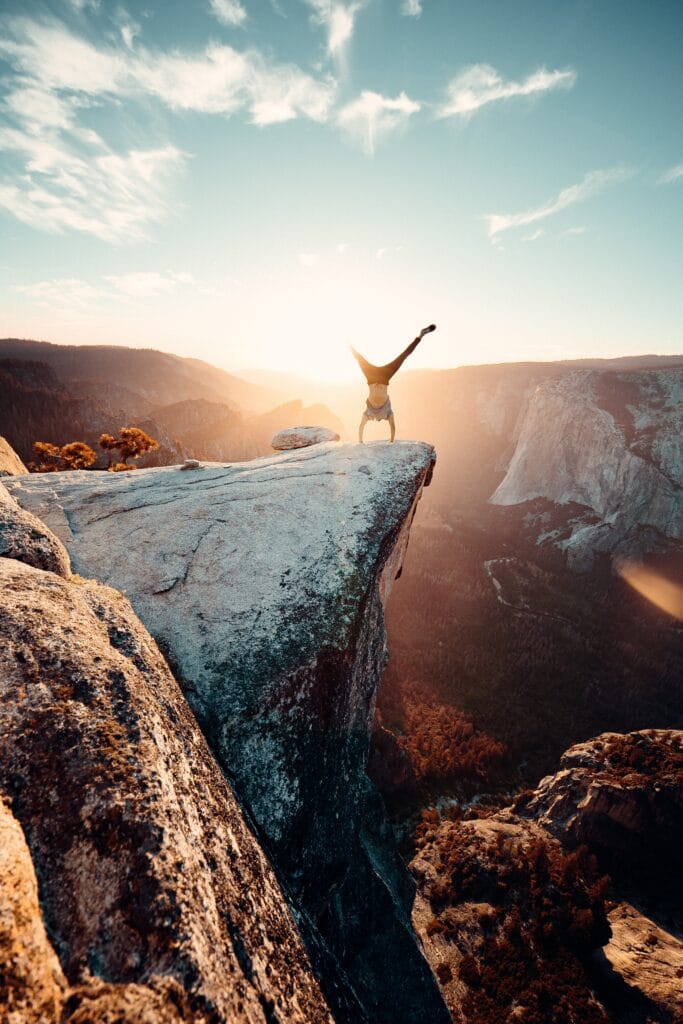 Important Facts About Vernon California Geography
To talk about the geographical coordinates of Vernon CA, it is known that it is in latitude 34.0011, Longitude -118.211, West, Vernon California has an area of 1,290 hectares, about 12.90 km, and an altitude of 58 meters above sea level, with respect to climate Vernon CA, has a climate called Mediterranean, according to the climate classification.
Demographics of Vernon California
According to the United States Census Bureau Vernon city has only 130 registered inhabitants, with a population density of 10.4, a very high number of people who work in Vernon do not live in the city.
Other data for Vernon California
The United States census provided information about household income in the city are of USD 60 000, and family income reaches USD 63 750, men reach a median income of USD 46 250, and women USD 33 750, the capita income of the locality is USD 17 812. The median age of the inhabitants of Vernon California is 26.5 years. The family size of Vernon is 3.7. In real estate, property values in Vernon, have the median price of a home at $496,700 this valuation has increased by 5.0 percent in the last year. In Vernon, in terms of population ethnicity, 77.7 percent of the population is white of Hispanic and Latino origin, and 2.3 percent is African American. Vernon's climate commodity index is 9.4 / 10. Vernon has an unemployment rate of 5, percent.
When comparing Vernon to other cities in the U.S., in terms of cost of living, Vernon is 47.0 percent higher than the U.S. average.
In terms of transportation in Vernon California, the average one-way travel time in Vernon takes about 30.9 minutes, slightly longer than the U.S. average of 26.4 minutes, people in this city drive to work in their own car alone 66.7 percent, drive with others 23.1 percent, walk 5.1 percent, and 2.6 percent do not commute to work because they work from home.
In Vernon city there is a station of line A of the Los Angeles Metro, the station in Vernon that is administered by Metropolitan Transportation belonging to the Los Angeles County of California and is located between Vernon Avenue and Long Beach Avenue, there are other means of transportation such as Los Angeles Union Station 6 km, Jack Northrop Fld Hawthorne Muni 14 km, Zamperini Field Airport 25 km, Santa Monica Municipal Airport 22 km, Los Angeles San Pedro Cruise Terminal 29 km.
For air transportation you can have the availability of the airports Long Beach 21 km, Los Angeles Intl 19 km, Bob Hope 26 km, John Wayne Arpt Orange County Ca 48 km.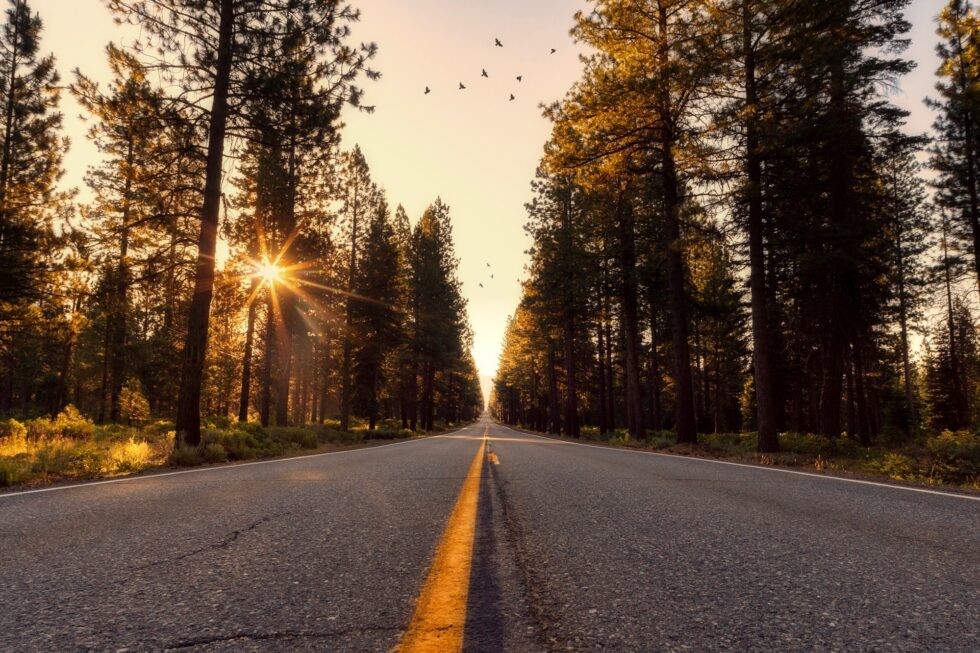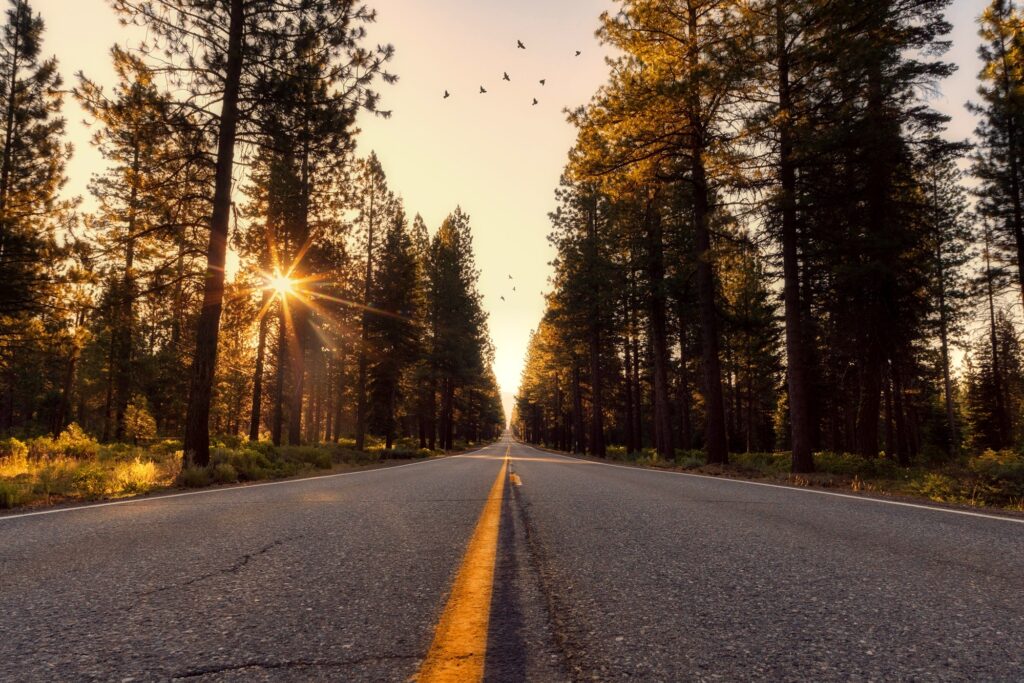 Vernon California Government
The city officials currently and until April 2021 the mayor of the city is Leticia Lopez, who has a degree in Human Development with a degree from California State University, the Mayor Pro Tempore is Melissa Ybarra whose term ends in April 2022, was elected in the municipal elections of 2015, is currently active on the school board at Linda Marquez High School, and the Institute of Medicine of Huntington Park.
William Davis, city council member, whose term ends in April 2023, along with other council members such as Carol Menke, term until April 2024, and Diana Gonzales, council member until April 2025.
The city administrator of Vernon California, Carlos R. Fandino Jr. since 2016, exercises day-to-day oversight of the city's operations, including public relations, the legislative process, and all city finances. The City of Vernon City Administrator's Department is also responsible for the development of programs that benefit the entire Vernon business community.
The municipal government of Vernon California appoints the city administrator, who personally advises and provides all the information required for an effective decision-making process of this council.
In Vernon California, regular municipal council elections are held every second Tuesday in April of each year to fill the positions with council members. On April 13, 2021, the General Municipal Election will be held.
Vernon California Education
Vernon schools belong to the Los Angeles unified school districts, some of them Vernon City School, West Vernon Avenue Elementary, Pacific Boulevard School, Huntington Park Elementary School, Loma Vista Ave Elementary School, San Antonio Elementary School Magnet Center, Nimitz Middle School among others.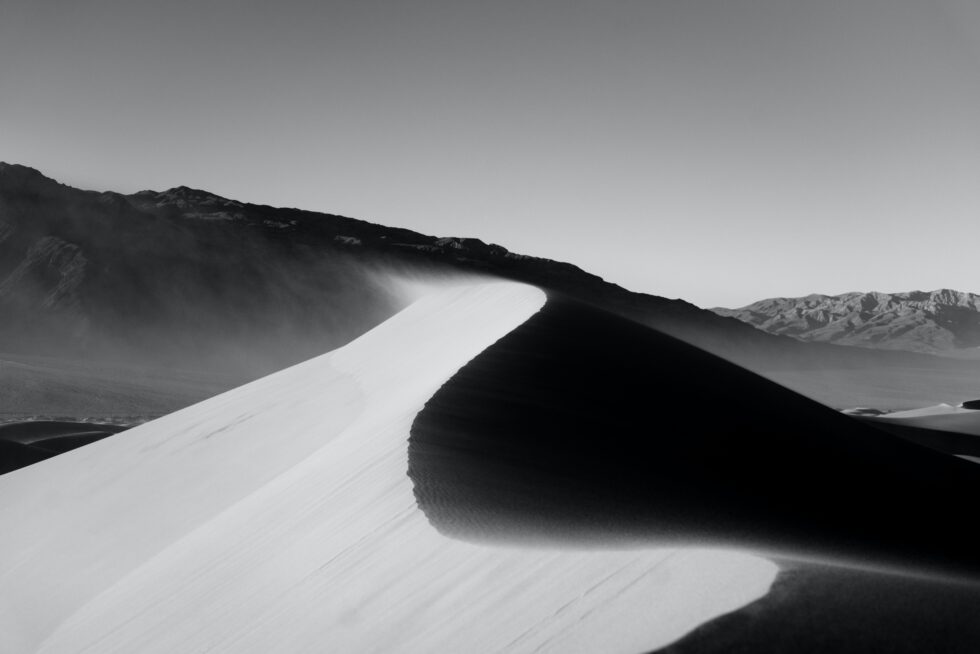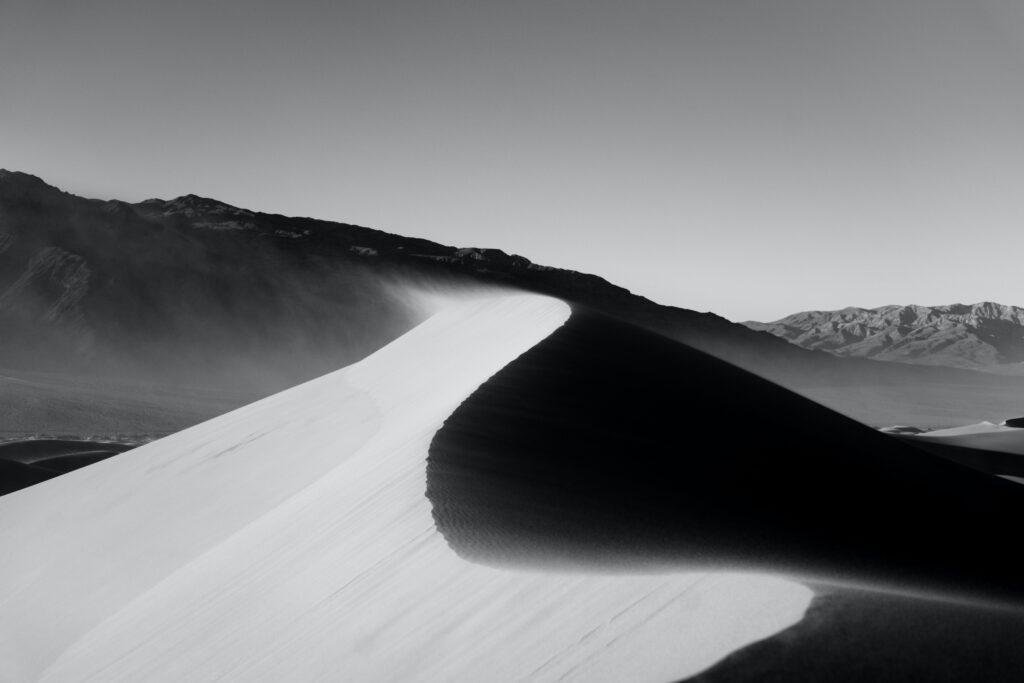 Health in Vernon California
Vernon city has much health care and mental health care facilities, including Concentrate Physical Therapy, Concentrate Urgent Care, Stacy Medical Center, Technimed Vernon Industrial Medical Wagner Alesia J DO, Holy Family Center, L.A. Urgent Care Occupational Medicine, Medical Clinic Your Health, AltaMed Medical Group Estrada Courts, Joy Ultrasonic Clinic, South Central Family Health Center, Via Care Community Health Center, Optum Primary Care and others.
Fire Department of Vernon California
In Vernon, there are three fire stations Vernon Fire Department Station 77 at 4301 S Santa Fe Ave with phone +1 323 583 4821, Station 78 at 2800 S Soto St with phone +1 323 583 8811 and Station 79 at 4530 Bandini Blvd, phone +1 323-583-8811.
Zip Codes
90023 Los Angeles
90058 Los Angeles
90201 Bell Gardens
90270 Maywood
Vernon means business
Vernon is the industrial heartland of Southern California. Manufacturers, processors, and distributors have made Vernon their home for more than 100 years, providing a livelihood for more than 55,000 working men and women who come from communities near Vernon and throughout the Greater Los Angeles area.
Companies such as Farmer John, Seven for All Mankind, and Tapatio Hot Sauce are just a sampling of the many factories that produce their products in a city that represents a business-friendly environment and a prime location for their operations.
If you compare the cities in the vicinity of Vernon with this city, you will appreciate the great difference in the advantages that companies have in Vernon California, very low rates, uncomplicated permitting, cheaper electricity, water and natural gas, very high quality and efficient services, designed for business needs, easy access to transportation, and availability of skilled labor.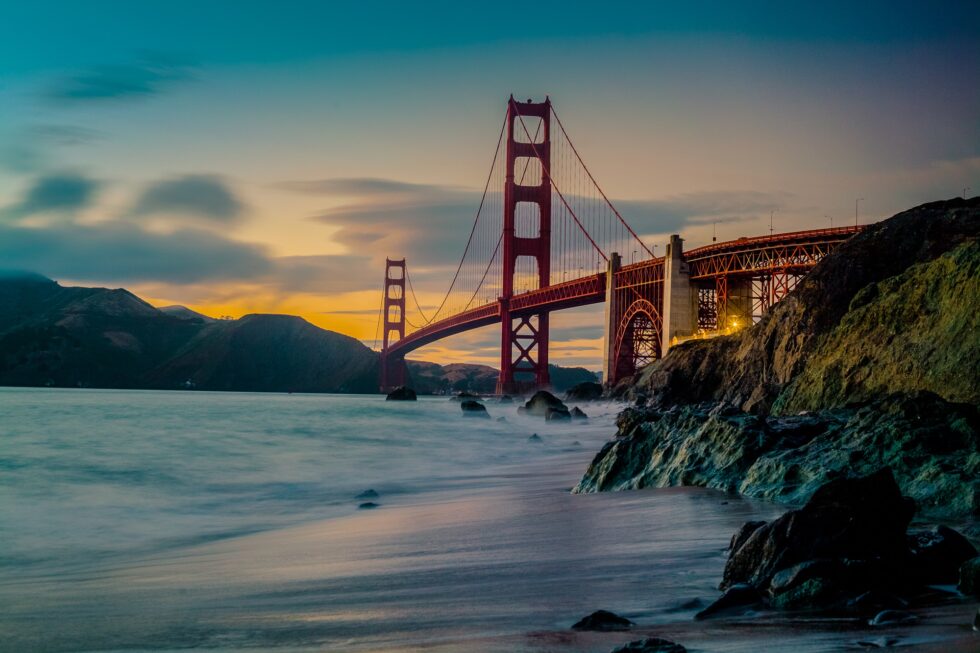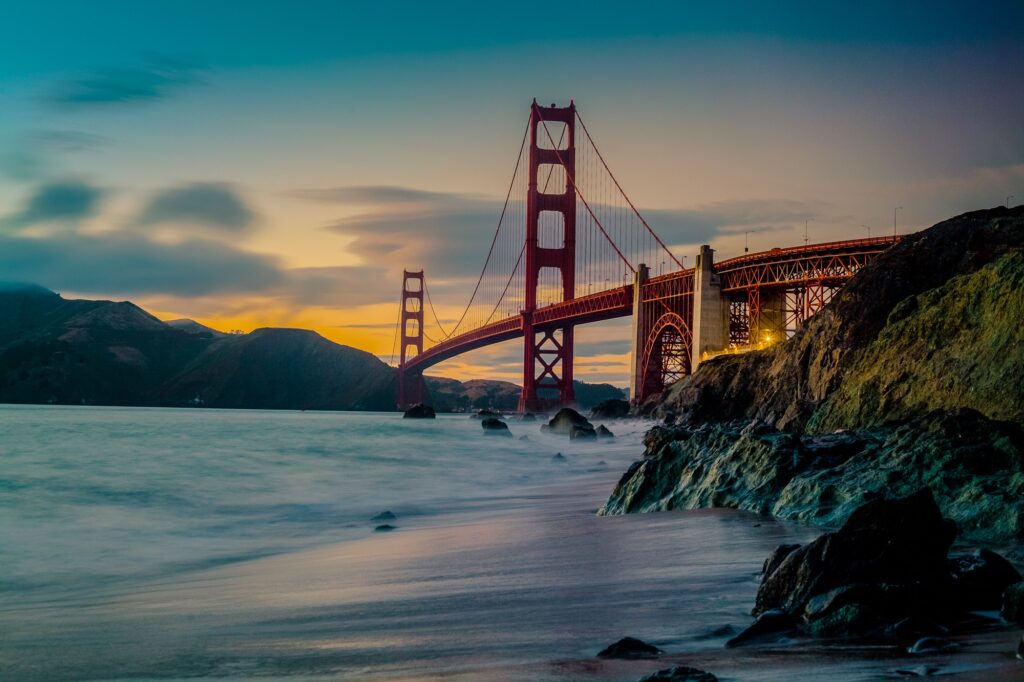 Some Historical Facts About Vernon California
In the early 1900s, the city of Vernon was a rural, agricultural, farmland, idyllic land, and was called the garden spot, because it was known to all that it was the most beautiful town southeast of downtown Los Angeles.
Towards the end of the 19th century, farm groups, including George Vernon, a Civil War captain, called this area Vernon dale and Vernon, including a large part of South Los Angeles, because of its clay soils, it was good for orchards and ideal for growing plants such as berries, lemon trees, magnolias, palms and roses, which is why it was said to have the appearance of gardens.
In the late 20th century, in the late 1980s, the area was divided, allocating one part of Vernon for suburban housing, and another part of some 40,468.6 square meters for a park that was called Central Park for new residents. Controversies over water rights, which had become critical with the rapid growth of Los Angeles, almost spoiled all of this abundance.
In the decade of the 90s of the XIX century the area was already divided in east and west, and the suburbanization had already begun in great extensions of the zone, in this way a great part of West Vernon was annexed to the cities of Los Angeles, and ended up being absorbed by the great expansion of the city, the purchase of many lands that Jhon Leonis, a businessman of Basque origin arrived to the city in that season, propitiated the control of the area to transform it into an industrial city.
In the first five years of the twentieth century, the remaining inhabitants of Vernon voted in favor of incorporating Vernon as a city and with 62 votes in favor of this option, the decision was approved.
From this time the city had dizzying changes in a short time, everything that happened in the city was controlled by a few gentlemen named William Stevens, Leonis, Furlong and a brother named Tom, on them there were accusations of rudeness, vulgarities, violations of laws and were branded as drunken criminals who went crazy.
By the end of the first decade of the twentieth century, Vernon, California, had become a town of medicine cabinets, saloons and gambling dens where disreputable people and sex offenders abounded throughout Los Angeles, and although the decent and honest citizenry raised their complaints, the city continued to reinforce its bad reputation.
Attempts were made to cleanse the city of this bad reputation, but Leonis and Jack Doyles made a proposal for the city to host a series of sporting events in southern California itself, which consisted of the opening of a boxing ring, to be held outdoors, this idea was consummated, and soon became the most important venue for this sport in the United States, and thus this site came to host more than 20 fights for world championships.
At the same time the Doyle Center Bar was opened, with more than 30 meters long, next to the place where the boxing fights took place, and there, a world champion named Jim Jeffries set up a sports store, A sultry country club was also set up there, where dancers offered sexual services to the gentlemen of the city. Due to scandals, fights, and quarrels, where people were injured and killed when leaving the place drunk and driving and causing delicate automobile accidents, the place was closed down.
The idea pursued by those who led the destinies of the city with these so-called social centers was to serve as an attraction to investors and owners of large companies in the east.
After some time Vernon city oil refineries began to make their appearance in the industrial life of the city, as well as industrial slaughterhouses and large stockyards, began to install companies dedicated to the meat trade, iron factories, paper processing plants, and factories for automotive tires.
By the early 1920s, Vernon City was already a major manufacturing center, which caused residents of the old, quiet town to move away. By the end of the decade, there were more than 300 industrial plants in Vernon, with more than 20,000 workers and only 140 people registered to vote.
Thus, the Furlong family and their offspring governed Vernon City until 1974, when Mayor Leonis C. Malburg, who was the grandson of John Furlong, took office. Malburg, who was John's grandson, was convicted of voter fraud and conspiracy in 2009, after accusations of corruption and his affiliations with organized crime darkened the reputation of this city, to the point that it served as inspiration for filmmakers, such as the city of Vinci for the second season of the HBO series True Detective, which was inspired by Vernon California.
According to information from the census bureau, currently of the more than 55,000 people who work in Vernon city every day, only about 150 live in the city, the bad image of this city has tried to rescue, hence the acceptance for HBO to make their recordings on Vernon.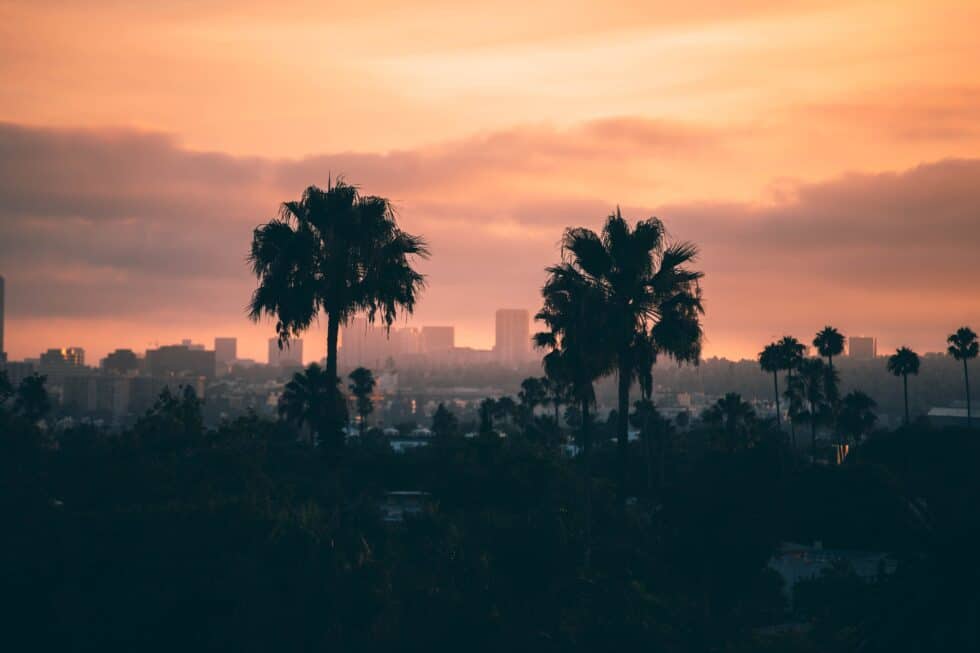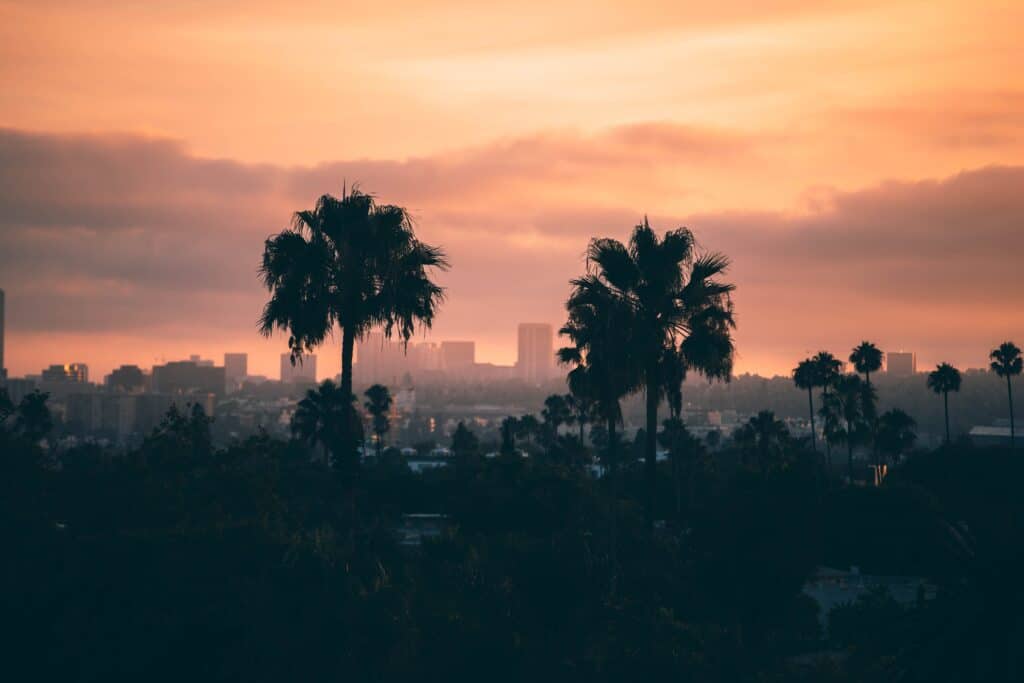 Towns near Vernon California
Santa Ana, from where you can arrive by train and streetcar in an hour and a half, by bus line 83 takes 3 hours and 15 minutes approximately and by private car about 35 minutes.
San Gabriel Valley, are the main valleys of California, is located about 14 kilometers from Vernon city, the distance covered in a bus route is approximately 18 kilometers, and it takes about 25 minutes, having to pay for the trip 1 dollar.
From San Bernardino to Vernon is 88 kilometers and the travel time is approximately one hour by private car.
Another near Vernon is San Fernando, from where you can arrive by subway, bus or private car, in line 224 it takes 1 hour and 30 minutes, in line 94 two hours, and in private car about 30 minutes.
Maywood is 2.6 km from Vernon, Huntington Park 2.6 km, Cudahy 4.9 km, Bell 3.7 km, Commerce 5.7 km, South Gate 6.5 km, Bell Gardens 6.7 km, Lynwood 8.6 km, Monterey Park 9.3 km, Montebello 9.4 km, Downey 10.2 km, and Pico Rivera 11.3 km.
Hotels near Vernon California
If you travel to Vernon city one of these hotels can solve your accommodation, there are different options for different tastes, requirements, and possibilities, let's see some of them.
Hotel Rodeway Inn near LA Live, is a special motel for people who do not smoke, is located in an area near Los Angeles, specifically in Huntington Park, very close to all the famous places of interest throughout the area, businesses and places for leisure, especially for those who make business and leisure travel, has a continental restaurant and free Wi-Fi, prices are around $53.
Bell Resort Inn, located in Bell, 10 miles from downtown Los Angeles, offers free Wi-Fi, parking, comfortable rooms, and a special atmosphere, rates start at $55.
SandPiper Motel, in the heart of downtown Los Angeles, next to the bus to the airport, is a great option with rates starting at $50.
Central Inn Motel, just 2 miles from the University of Southern California, has simple rooms with free Wi-Fi and a great atmosphere for relaxation, rates from $48.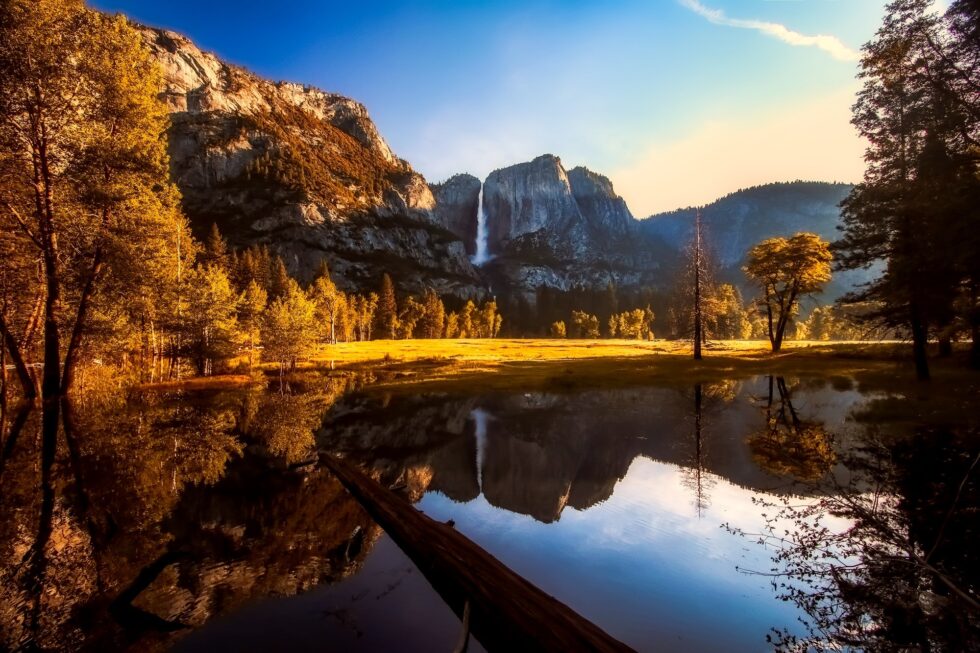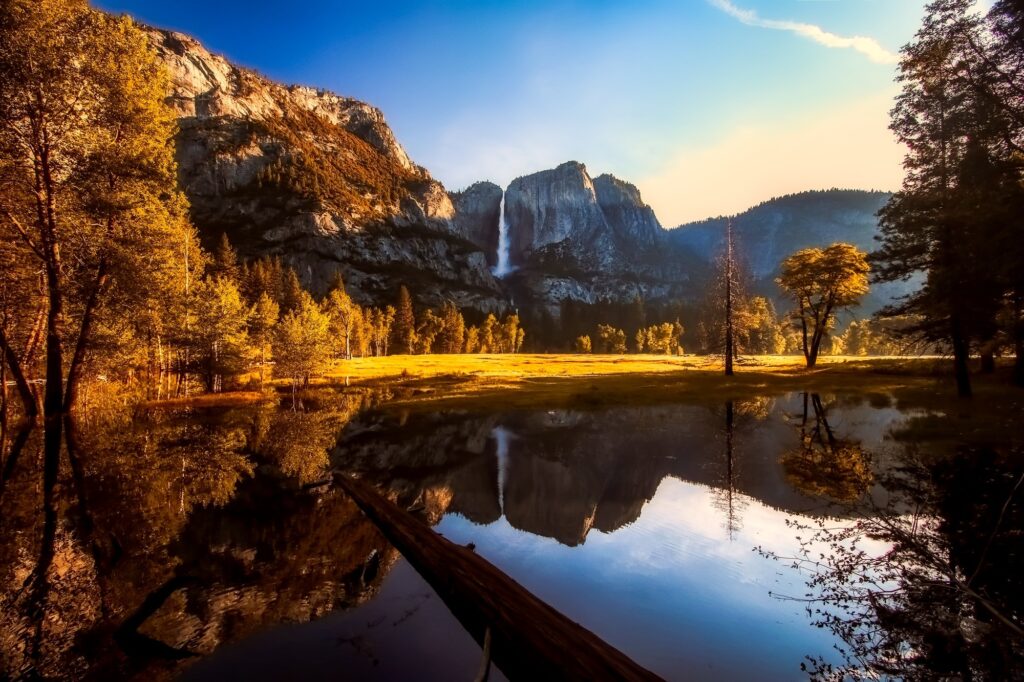 Vernon California Attractions
The Vernon Tigers Baseball team has played in the Pacific Coast League since 1909. The Tigers won the league championship in 1919, although it was somewhat tarnished by bribery scandals involving Babe Borton, their first baseman, who admitted that he had made payments to players from other teams such as Portland and Seattle.
Although many consider Vernon City to be an industrial wasteland, it is home to many interesting places such as campgrounds, golf courses, wellness mountain courses, mountain biking, ski resorts, lakes, farmers markets, beaches, hiking and jogging trails, and many attractions, as well as festivals for the whole family to enjoy.
To make it easier for visitors to Vernon California there is an official tourism organization called Tourism Vernon, which handles all the operations of the Vernon Visitor Center, organizing activities throughout the city and its surroundings, and provides information on places to stay, local tours, and attractions, as well as updated lists of the best restaurants that Vernon has to offer visitors to the city.
In addition, family resort and sightseeing planning programs are available throughout the area.
Among some sites you can visit:
The Vernon Public Art Gallery, consists of a center for cultural and educational activities, providing exhibits of new and established artists, where works in paintings, sculpture, and video and installation art are available, offers events and programs for tourists and residents of Vernon.

Greater Vernon Museum and Archives, here you'll find over a thousand square feet of space and exhibits that draw crowds, with eleven areas for permanent exhibits on the human and natural history of the North Okanagan region.

O'keefe Ranch, This historic O'Keefe Ranch is an important landmark for tourists at the headwaters of Okanagan Lake, preserving the history and culture of the early ranching era.

Vernon Performing Arts Center, a performing arts center and entertainment venue in the North Okanagan.

Powerhouse Theater, a self-supporting community theater that provides opportunities to participate in the dramatic arts, literature, and music.

Okanagan Science Center, a non-profit organization that engages visitors in scientific inquiry through dynamic, interactive learning experiences.

Greater Vernon, a complex with many public spaces for recreational activities, parks, sports fields, picnic shelters, etc.
Planning an unforgettable trip to Vernon? then cheapoair can help.  On their platform you can find out what is cheapoair, book low-cost flights, plan your itinerary, and so much more. Find even more cheap tourist destinations on our website.  Also, check out laguna beach Florida, packed with activities for the entire family.