Do you find yourself looking for things to do in Wesley Chapel Florida when you are visiting the area? If so, this blog post is perfect for you! We have compiled 13 things to do in Wesley chapel that will not disappoint. From arts and crafts to shopping deals, there is something for everyone on this list. Whether you are traveling with your family or just want a day of relaxation, these things will be right up your alley!
Where Is Wesley Chapel Florida
Wesley Chapel is part of the Tampa Bay area metro. It is a census-designated place in Pasco County, Florida, and an unincorporated community north of Tampa. As of the 2010 census, the CDP had a total population of 44,092.
Today, Wesley Chapel is a rapidly growing suburb of Tampa and is home to several shopping centers, golf courses, and residential neighborhoods. Despite its growth, the town retains its small-town feel, with friendly locals and a close-knit community.
It's home to over 40,000 people, and it's nestled right on the edge of Hillsborough and Pasco counties. It's also home to great shopping areas such as The Shops at Wiregrass, The Grove Mall, Cypress Creek Town Center, and Tampa Premium Outlets. In addition to the shopping at Wiregrass, it is also known for its restaurants and bars.
So what are you waiting for? Put on your walking shoes and come visit this town. There is plenty to do here, whether you enjoy shopping or you want to take a walk around the area.
Wesley Chapel has so much going for it that there should be something here for everyone's needs or desires.
Wesley Chapel Florida history
Wesley Chapel was once dubbed the "Double Branch," due to two creeks running through it. The creeks were a source of power for early mills and helped the area to become a center of commerce and industry.
Then a church was built in the area and the community took on the name Wesley Chapel. The church served as a focal point for the community and helped to meet the spiritual needs of its citizens.
Today, Wesley Chapel is a thriving community that is proud of its history and its role in the development of the Tampa Bay region.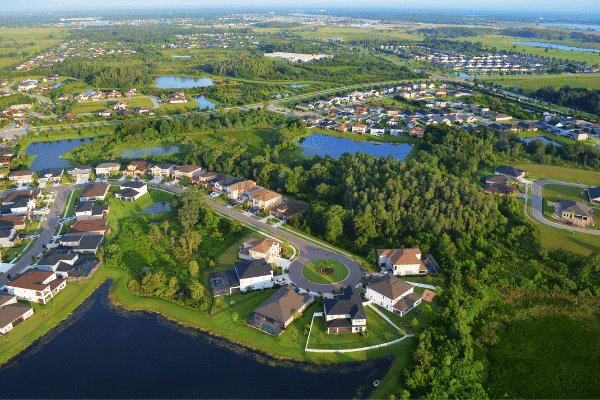 Why you should visit Wesley Chapel
Visiting Wesley Chapel might be the perfect plan for you. The reasons below will give you a few ideas as to why that is.
This town, home to close to 100,000 residents, is conveniently located between Tampa and Orlando – it's roughly halfway in-between both areas and offers easy access to all of what this area has to offer: gorgeous beaches and water sports on the Gulf of Mexico, endless amusement parks and theme parks, international dining spots… we can go on and on!
Wesley Chapel residents say there's nothing like living in such a centrally-located place with so many attractions nearby.
Wesley Chapel is home to many great attractions and things to do – here are seven of our favorites for your "must" list: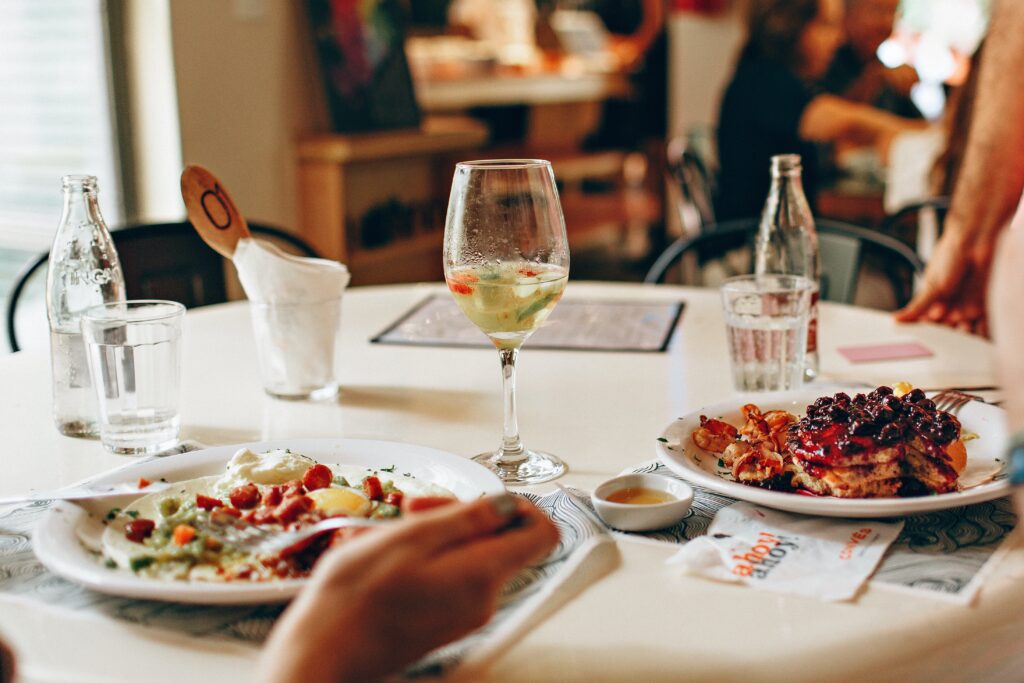 Things To Do In Wesley Chapel
1.   Food Lover Spots In The Village
Wesley Chapel is a suburb of Tampa, FL. It's home to many different restaurants and eateries that are perfect for locals or visitors looking for delicious food. Here are some places you should try while exploring Wesley Chapel!
-Brooklyn Pizza: This pizza place has been the town's favorite since opening in 2012. Great tasting pizza with fast service on weekends! They also have limited seating, so be sure to get there early if you want to dine in.
-Osso Bucco Saveeda's American Bistro: If you're craving Italian cuisine, this is your spot! Home cooked authentic Italian dishes like Osso Bucco and spaghetti bolognese.
-Greco Fresh Grille: Greco serves up fresh Greek cuisine such as chicken shawarma and salmon kabobs. They are open for dine-in at 50% capacity.
-Kami Chinese & Sushi: A great spot to try if you're craving some Asian cuisine! Offers take out, online orders, or curbside pickup.
-Ralph's Italian Ices & Ice Cream: If you're looking for a sweet treat, you'll love Ralph's! They serve homemade ice cream and Italian ices. Perfect after dinner dessert spot.
-Saveeda's American Bistro is only available for dine-in at 50% capacity.
-Kami Chinese & Sushi are open for take out orders with online or curbside delivery options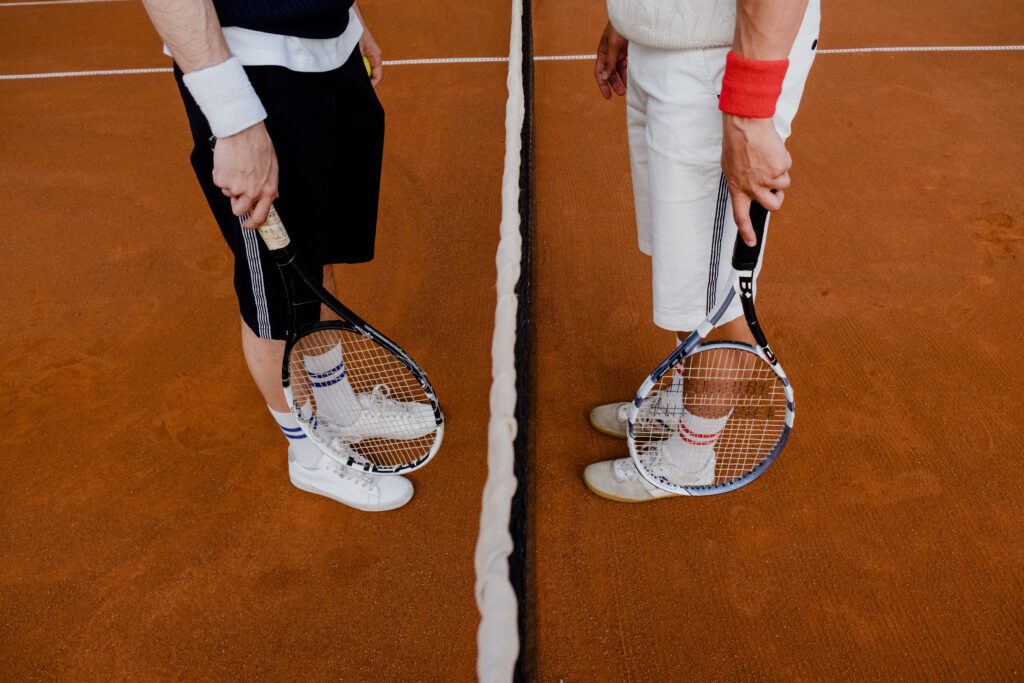 2.   Harry Hopman/Saddlebrook International Tennis
Did you know that Wesley Chapel has one of the best tennis facilities in the world? It's called The Harry Hopman Academy, and it is home to forty-five courts, with four being Grand Slam surfaces.
Along with training from professional coaches, visitors may also spot them training on the grounds as there are plenty of programs offered at Saddlebrook International Tennis Facility, including Junior Camps, Adult Clinics and Camps, as well as a school that combines sports training with academics for those who want to be both tourist and student!
Saddlebrook is a historic and legendary training ground because of its combination of serenity, privacy, and exclusivity on the estate, as well as the world's top players' ambition to attain ATP and WTA success. At Saddlebrook, guests have seen several of the world's top players train, including Jim Courier, Pete Sampras, and many others.
The campus also features the Saddlebrook Resort with its four restaurants, expansive fitness center, and spa.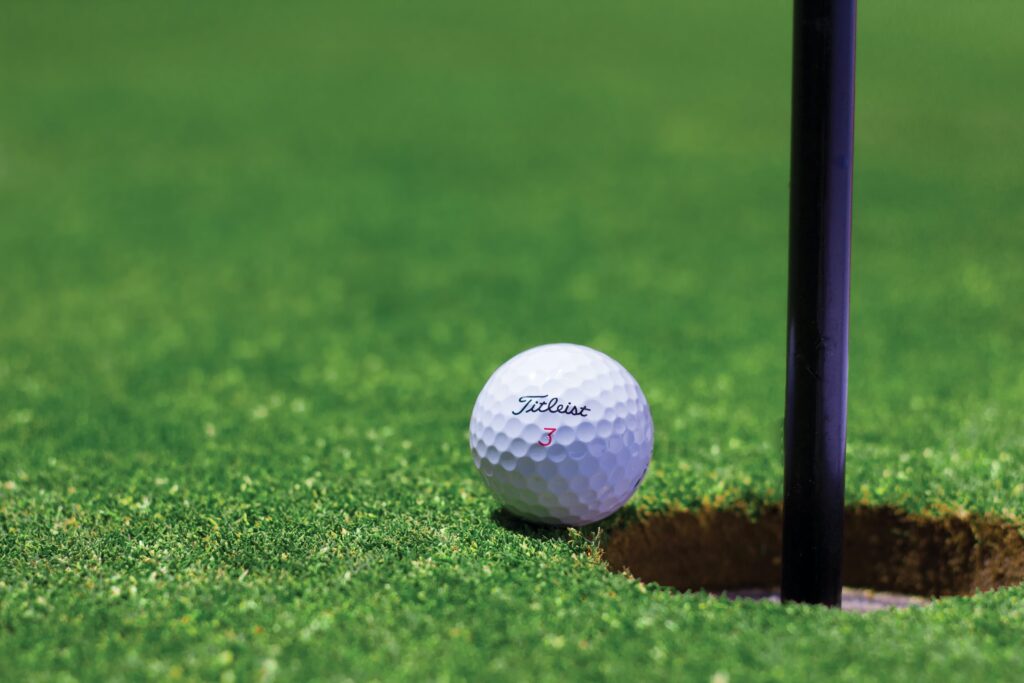 3.   Lexington Oaks Golf Club
Looking for a new golf course to test out your skills? Check out Lexington Oaks Golf Club in Wesley Chapel, Florida.
The grounds include an eighteen-hole championship course designed by Gordon Lewis, a world-class golf architect who has been designing courses all around the world. While this is a private club, visitors of all skill levels can buy short-term memberships so they can play on the championship course.
There's also an on-site restaurant serving drinks and meals if you need a break from playing. And with its great location in the Tampa Bay area, you'll find plenty of different attractions to visit nearby.
The pleasure of being a serious golfer is playing a new course for the first time. The golf club has an eighteen-hole championship layout in Wesley Chapel, providing plenty of excitement. You'll want to come back again and again to Lexington Oaks once you've experienced it. The golf course at Lexington Oaks Golf Club has a number of distinctive features, including numerous ponds and marshes that add to the gameability of the course. Due to the varying landscape, the golf course provides a one-of-a-kind combination of holes.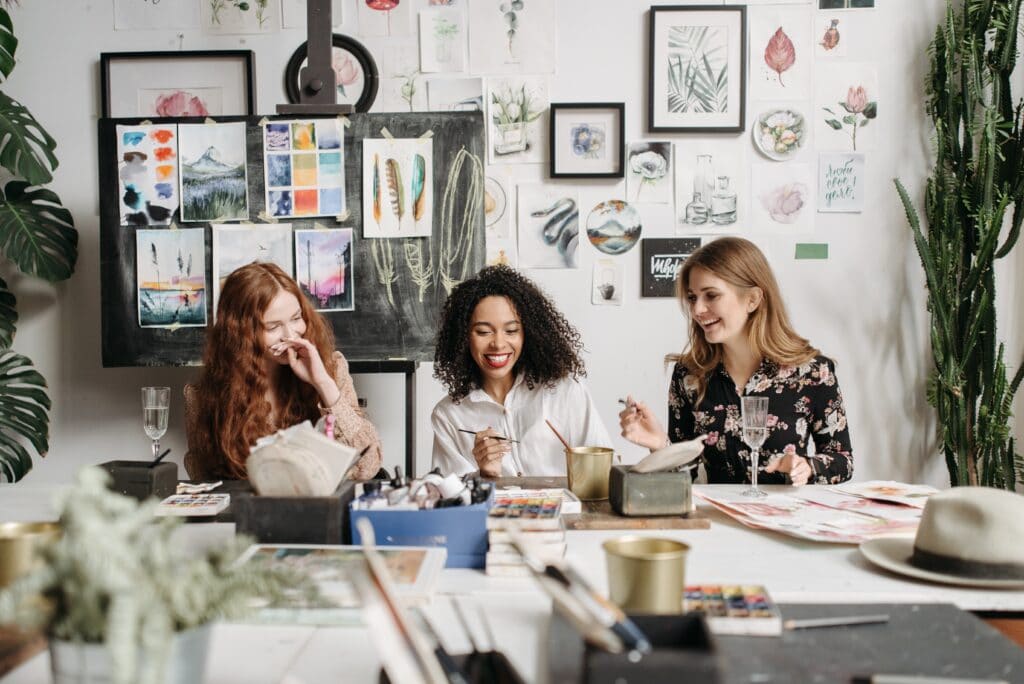 4.   Wine and Paint at Pinot's Palette
If you're a traveler visiting Wesley Chapel for a weekend, or if you live here and are looking for something new to do, Pinot's Palette might be the perfect option.
Pinot's Palette offers wine-and-paint nights where you can enjoy some great food and drinks while creating your own masterpiece.
Make your event unforgettable. Their studios can help you plan and customize your paint party, from small gatherings to large parties to company team building.
When you've secured your event, from the apron to the corkscrew, everything you'll need to execute your masterpiece will be eagerly waiting for you in the studio. Their experienced staff will assist you in unlocking your inner artist as you relax in a relaxing yet high-end environment.
You'll have access to all of their supplies–including paints in an array of colors–as well as top notch instructors that will guide you through the process. All it takes is one visit, and we know that Pinot's Palette will become one of your favorite things about Wesley Chapel!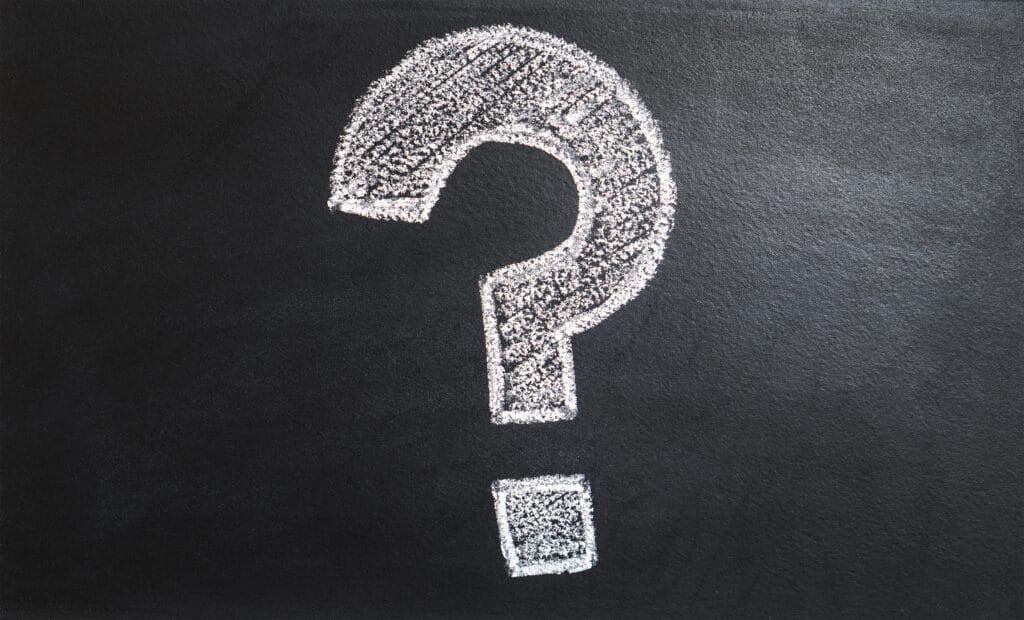 5.   Breakout's Imagine Escape Rooms
Have you ever wanted to test your brain with a bit of a riddle? Or love solving puzzles?
Play the best Tampa escape rooms. Experience the 5-star immersive entertainment with friends and family, abandon typical existence, and become the hero of the tale for 60 minutes. Explore an island, discover the kidnapper, and return ancient relics to their true owners. Each Breakout location offers its own set of obstacles.
Imagine Escape Rooms – Tampa offers thrilling escape rooms with a variety of game themes that are ideal for groups, families, or team building events with your coworkers.
When you go, you'll be put into a lifesize puzzle; then, you'll have to get out within a set amount of time. There are plenty of choices for rooms here; from jungles to vigilantes, there's sure to be one that suits your tastes. Or why not go through and try them all!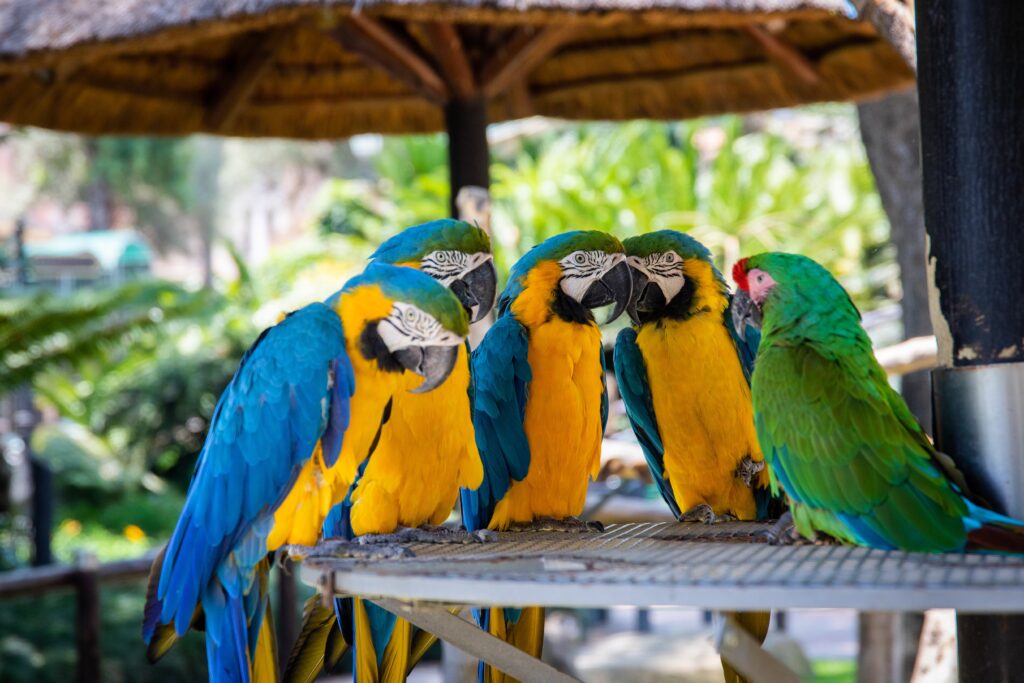 6.   Florida Exotic Bird Sanctuary
The goal of the Florida Exotic Bird Sanctuary is to promote the welfare and well-being of parrots and other exotic birds. The birds in their care are not bred, sold, traded, or adopted. Instead, they try to provide them with a permanent home that allows them to mix and socialize with other compatible birds in outdoor open-air aviaries. They are extremely dedicated to finding loving, permanent homes for birds with special needs, including those with physical challenges or behavioral concerns.
Schedule a tour to meet over 750 parrots, including 75 free-flight macaws in an 80-foot flight aviary and more than 50 giddy African greys. The tour is both entertaining and educational, thanks to the many parrots that talk and contribute to the experience.
On Saturday and Sunday, from 10 a.m. to 2 p.m., you can schedule single, family, or group excursions. Your tour will last one hour. If they have several tours going on at the same time, they will take you on as part of a group. They are accessible via wheelchairs.

Free Things To Do In Wesley Chapel, Florida
7.   Visit The Dog Park
Have you always wanted to visit Wesley Chapel? You're in luck! There are many things that you can do while visiting the city of Wesley Chapel.
Amenities at the 22.5-acre park include a paved and unpaved walking path, picnic areas, a handicapped-accessible fishing pier, and a playground. The park also includes a small free library, geo-caching, an amphitheater, and portable toilet facilities (separate sections for small and big dogs).
Let your kids play frisbee with your pets in a dog park, take them on a walk through Dogwood Park, or bring them along with you on your trip. You can also visit the many dog-friendly restaurants in Wesley Chapel.

8. Hillsborough River State Park
The park is popular because it is close to Tampa. The park has almost 3,500 acres and more than seven miles of trails.
The park is a great place to hike, bike, canoe, fish, and camp. You can also take a scenic drive through the park.
Hillsborough River State Park is a nature lover's paradise. The park features seven miles of nature trails, which are perfect for exploring the diverse wildlife that call the park home.
In addition to being a great place to hike and bird-watch, the trails also offer stunning views of the Hillsborough River rapids. Visitors can also stroll around the river and take in the sights and sounds of the rushing water.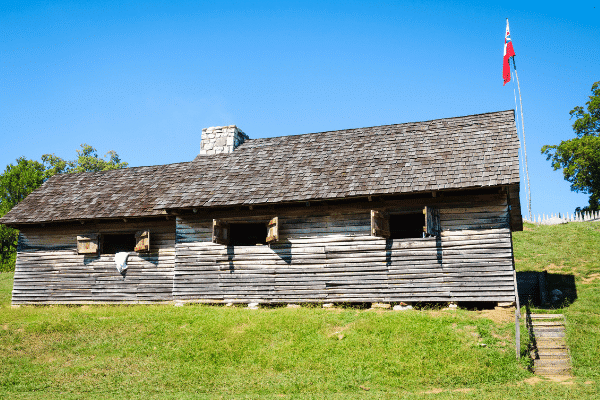 9. Fort Foster State Historic Site
This state park is located on the site of a former military fort that was used during the Second Seminole War and the Civil War. The park consists of over 500 acres, and there are several historic buildings and structures that can be seen.
Popular activities in the park include picnicking, fishing, swimming, canoeing, kayaking, and hiking.
Fort Foster State Historic Site is a great place to learn about the history of the area. The interpretive exhibits are very informative and tell the story of the fort in a very interesting way.
In the center, you will discover over 100 artifacts that are on display. These artifacts are very well preserved and provide a great deal of information about the history of the fort. If you are interested in learning about the history of this area, then I highly recommend visiting Fort Foster State historic site.
The guided tour of the fort includes information about the construction of the fort and the daily life of the soldiers who lived there.
Visitors can also learn about the role that the fort played in the war and how it helped to protect settlers from attacks by Seminole warriors. The tour is an excellent way to learn more about this important period in American history.
Kid-Friendly Things To Do In Wesley Chapel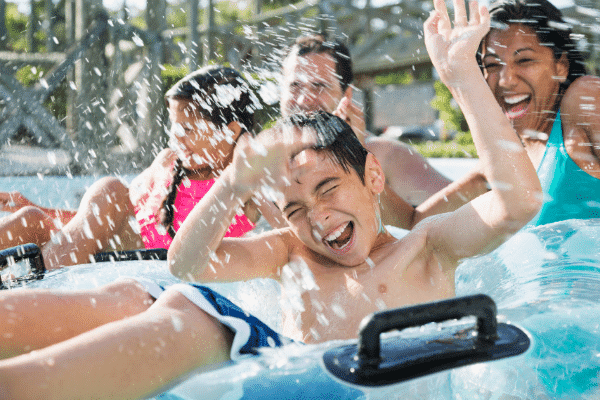 10. Epperson Lagoon
If you are looking for a fun-filled day out with the kids, then look no further than Epperson lagoon. This huge waterpark has everything that young ones could hope for, from slides and inflatables to a lazy river.
Located in Wesley Chapel, the park is easily accessible and sure to provide hours of entertainment. So if you are visiting the area and looking for something to keep the little ones amused, then head on down to Epperson lagoon. You won't be disappointed!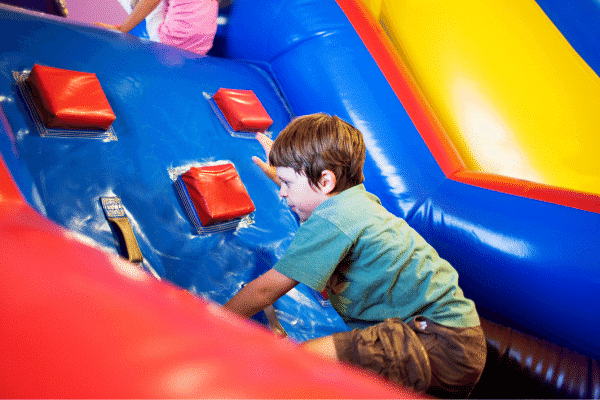 11. Catapult Adventure Park
Catapult Adventure Park is one of the most popular attractions near Wesley Chapel. The park has something for everyone, with different sections that cater to different age groups. toddlers can enjoy the safe and secure toddler zone, while older children can take on the more challenging courses designed for teenagers.
With so much to do, it's no wonder that Catapult Adventure Park is a must-visit for anyone visiting Wesley Chapel. So let the kids loose and watch them have a blast as they bounce, leap, climb and catapult their way around the park.
Things To Do In Wesley Chapel At Night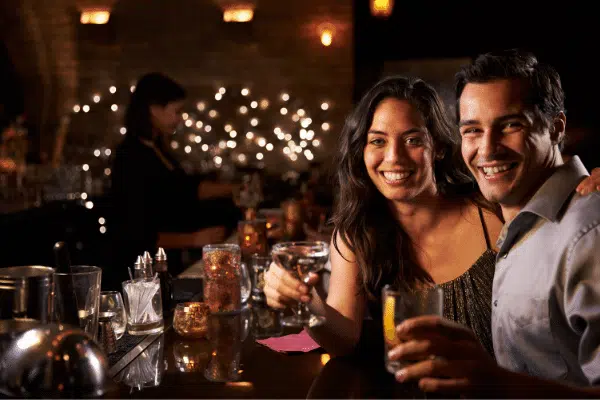 12. Joe Whiskey's Sports Bar
Looking for a place to let loose and have some fun in Wesley Chapel? Then look no further than Joe Whiskey's bar! This cool sports bar has everything you need to have a great time, from pool tables and karaoke to TVs for watching sports games.
And when you're ready to really let loose, the huge dancefloor is perfect for dancing the night away. Plus, there's always something happening with local live bands playing regularly. So whether you're looking to relax or let loose, Joe Whiskey's is the place to be!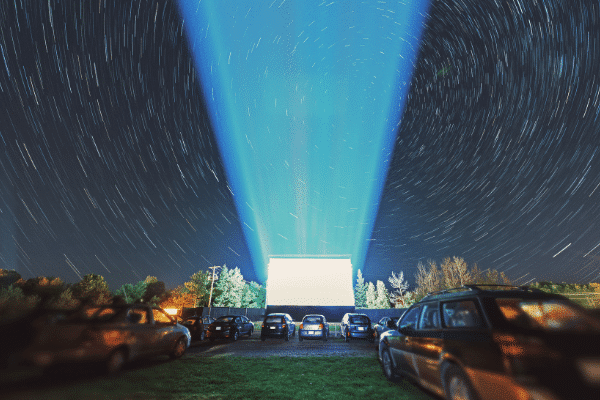 13. Silver Moon Drive-In Theatre
The Silver Moon Drive-In Theatre is a popular destination for visitors to Wesley Chapel. The theatre shows the latest releases as well as classic films and offers a unique experience of watching movies under the stars.
The theatre has a concession stand that sells popcorn, candy, and drinks. The Silver Moon Drive-In Theatre is open every day from dusk until dawn, and tickets can be purchased online or at the box office.
Wesley Chapel Florida Map (Attractions)
Wesley Chapel Florida Restaurants
Wesley Chapel Florida Hotels
Wesley Chapel Florida Directions
Wesley Chapel Florida to Tampa Florida

Driving
If you're looking for a quick and easy way to get from Wesley Chapel to Tampa, you can't go wrong with I-275 S. The drive will take you just under 32 minutes, and it's a relatively straight shot down the highway.
Plus, you'll get to enjoy some beautiful Florida scenery along the way. Of course, traffic can sometimes be a bit heavy during rush hour, so you may want to plan your trip accordingly. But all things considered, I-275 S is the best route for getting from Wesley Chapel to Tampa in a timely manner.
Bus
Taking the bus can be a great way to see different parts of the country that you would never get to experience otherwise. When traveling from Wesley Chapel to Tampa, Florida, you can expect the journey to take around three hours and cover a distance of 24 miles.
The average cost of this trip is $2.61, making it an affordable option for many people. The Line 54 bus will take you from your starting point at SR 54 and Tupper Rd all the way to your destination in Tampa. Along the way, you will get to experience the different sights and sounds of Florida, making this an enjoyable and educational trip for all involved.
Taxi
Taking a taxi from Wesley Chapel to Tampa Florida will take around 28 minutes for a distance of 24 miles. The average cost is $65. You can always try uber or lyft which usually are cheaper, but you might have to wait a little longer for your ride.
Wesley Chapel FL Flights
Tampa International Airport is just 32 miles away from Wesley Chapel, and there are direct flights to major cities around the world.
Orlando International Airport is another option for travelers, though it is 95 miles away. However, Orlando offers more direct flights to international destinations.
Regardless of which airport you choose, Wesley Chapel is a convenient option for travelers looking to explore the Sunshine State.
Search Flights
Q&A
What Airport Is Closest To Wesley Chapel Florida?
If you're looking for an airport close to Wesley Chapel, Tampa International Airport is your best bet, at only 32 miles away. However, if you don't mind a bit of a longer journey, Orlando International Airport is another option to consider, at 95 miles away.
Whichever airport you choose, you're sure to enjoy your time in Wesley Chapel. With its beautiful sights and warm weather, it's the perfect place to relax and recharge.
What Is The Closest Beach To Wesley Chapel Florida?
For residents of Wesley Chapel, the closest beach is Robert J. Strickland, located approximately 24 miles away. Oelsner Park Beach and Brasher Park Beach are also within driving distance, at 24.11 and 24.40 miles away respectively.
All three of these beaches offer beautiful scenery and opportunities for recreation, making them great destinations for a day trip or weekend getaway. Whether you're looking to relax on the sand, go for a swim, or explore the nearby hiking trails, these beaches have something to offer everyone. So pack your sunscreen and beach bag, and head out to enjoy the sunny Florida coastline.
How Far Is Wesley Chapel Florida From Orlando Florida?
According to Google Maps, the distance between Wesley Chapel and Orlando is approximately 85 miles. This means that, depending on traffic conditions, the drive should take somewhere between 1 and 2 hours.
However, it's always a good idea to allow for additional time in case of unforeseen delays. In general, it's best to budget for an extra 30 minutes when planning a road trip of this nature. This way, you can relax and enjoy the journey without having to worry about making it to your destination on time.
What Is Wesley Chapel Known For?
It is known for its luxury communities. Many people visit Wesley Chapel to enjoy the great outdoors. There are numerous golf courses, tennis courts, and parks.
The beaches are also a short drive away. In addition to its natural beauty, Wesley Chapel is also home to some of the best shopping in the state. The malls and shopping centers offer a variety of high-end stores and restaurants. Whether you are looking for a relaxing vacation or a shopping spree, Wesley Chapel is the perfect destination.
Does Wesley Chapel Get Hurricanes?
Yes, Wesley Chapel can experience hurricanes. However, the risk is relatively low compared to other parts of Florida. The last major hurricane to impact Wesley Chapel was Hurricane Irma in 2017.
While no hurricane is ever welcome, it's important to remember that hurricanes are a part of life in Florida. That being said, there are steps you can take to prepare for a hurricane, such as stocking up on supplies and creating an evacuation plan.
Conclusion
Whether you're looking to plan a small gathering or big event, there are plenty of things to do in the Wesley Chapel area. From painting studios and escape rooms to dog parks and bird sanctuaries, this is an ideal destination for anyone with any interest. While you're there, check out some of the many dog-friendly restaurants.
Make sure to stop by Pinot's Palette for a great night with friends and family, as well as Breakout Escape Rooms for an adventure like no other! Don't forget about the Florida Exotic Bird Sanctuary–they offer tours every day except Tuesdays from 11 a.m. to 12 p.m., and there are plenty of other things you can do while visiting the city!
Whether your goal is hosting a company team building party or just spending time outdoors with friends and family on vacation, you'll be able to find something that suits your needs in Wesley Chapel.
Discover cheapOair and save on your airfare to destinations all over the world. Find more cool places to travel on twtwebstar to spark your imagination.