If you are looking for that seaside feeling, discover the best Suffolk beaches for swimming and the perfect day trip.  The list of beaches to visit will include the best things to do at Suffolk beaches, whether you are looking for a relaxing break or a fun family day out at the seaside.
Best Suffolk Beaches Including Things To Do
Suffolk is renowned for its beautiful beaches, and it is one of the most unspoiled areas of the country. Suffolk beaches provide the perfect day out, and the beaches along Suffolk coast are some of the most stunning you will find, its an area of outstanding beauty with a 50 mile stretch of coastline.
You will find a good variety of beaches to suit every taste and get away from it all. You will mainly find shingle beaches in Suffolk, but there are some sandy Suffolk beaches. Suffolk's rugged coastline provides ample opportunity, with many of the beaches undiscovered. A visit to Suffolk will leave you feeling that you have stepped back in time. Suffolk beaches deliver the perfect family staycation in the U.K.
Many of the small Suffolk villages have remained the same over the last decade, virtually untouched. So, whether you prefer a lonely walk along the shoreline, bird watching, or building impressive sandcastles, you are sure to find the ideal Suffolk beach. So, take a trip back in time with the beaches along the Suffolk coast for that memorable day out.
Here is a complete list of Suffolk's top spots, from those undiscovered gems, or traditional seaside towns, spanning Suffolk's coastline, inspiring you to plan your coastal vacation to find that perfect beach.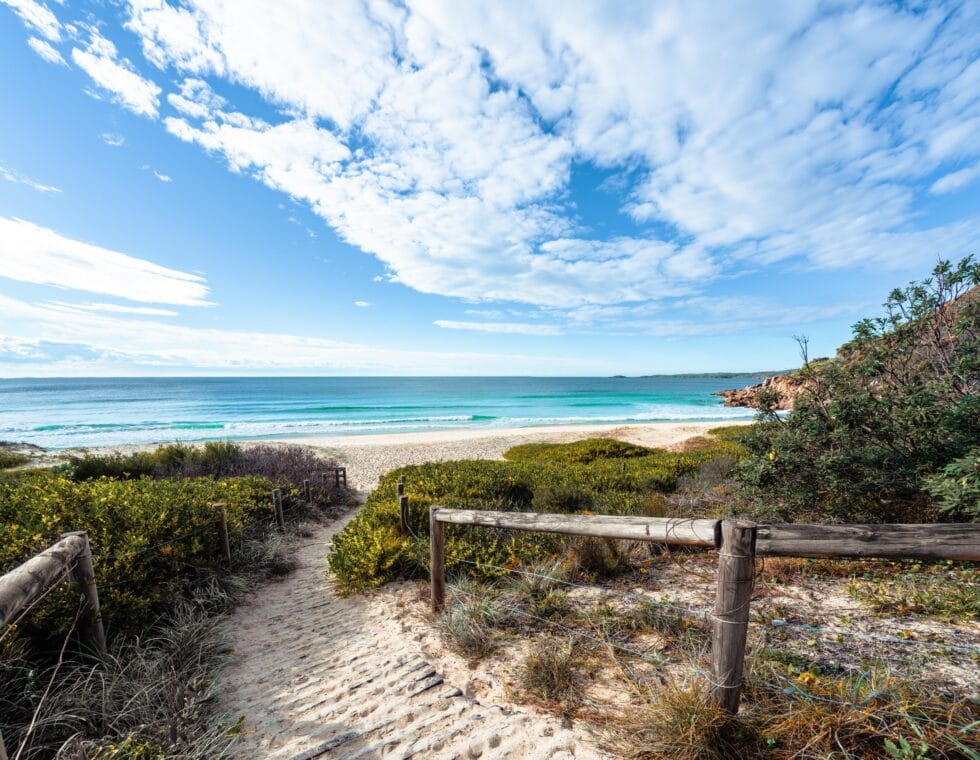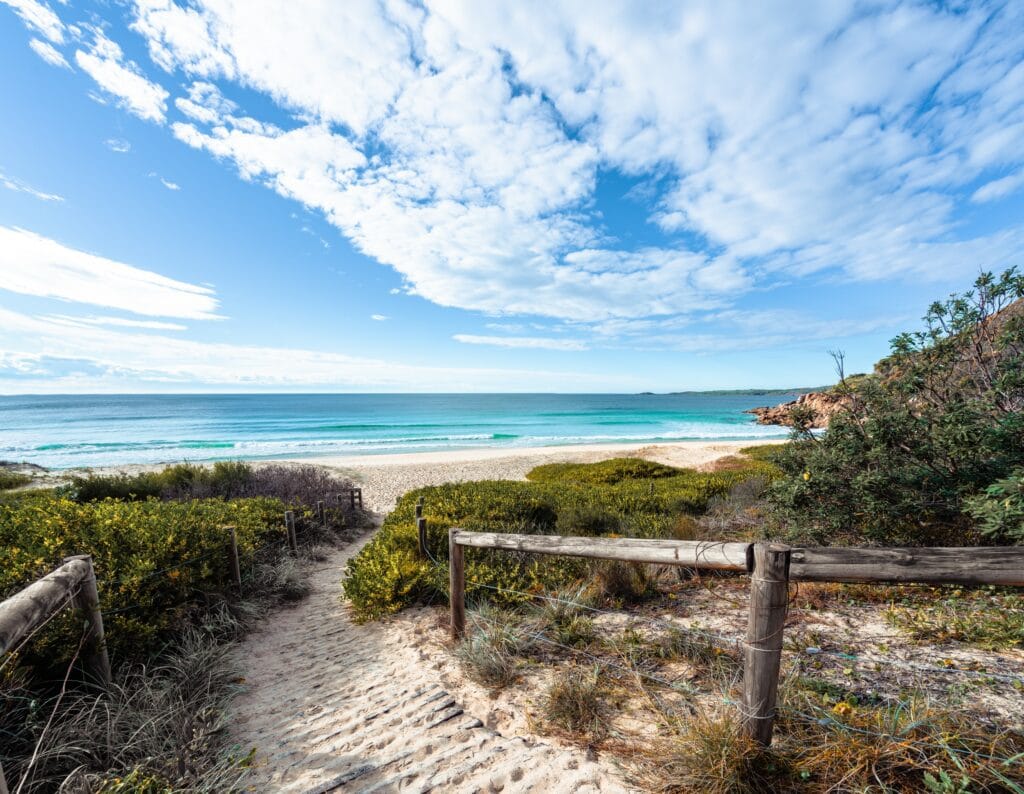 The Best Suffolk Beaches
Walberswick Beach
This is the ideal beach for nature lovers and just a short walk from Southwold. The stunning beach is backed by dunes, providing plenty of spots for your picnic, watching the waves roll in, or catching some much-needed sunshine.
Walberswick beach is bordered by Walberswick nature reserve; wandering around will take you through spectacular marsh and heathland. The beach is dog friendly, making it the ideal place for a long walk with your furry friend during the weekend while you take in the sounds of the ocean sounds surrounded by marshland. If you venture into the village, you will have a traditional seaside town feel, full of pretty sights. The village is famous for British Crabbing. You will find some quaint restaurants and cafes offering some delicious seafood and snacks.
Walberswick – Things To Do
Go on the Southwold to Walberswick ferry, running from Easter to October. Or go on one of the one-hour river trips along the stunning Blyth estuary on the motorboat, called Daybreeze.
Visit Valley Farm near Halesworth, a fun day out for all the family, offering a heated indoor swimming pool that can be hired privately by arrangement.
Aldeburgh Beach
There is no doubt that Aldeburgh Beach is one of the most popular beaches in Suffolk. It is a glorious Victorian seaside town, with its seafront backed with incredible Victorian houses. During the summer, a lot is going on in the traditional town, besides relaxing at Aldeburgh Beach, tucking into delicious fish and chips, which are the best in the country. You may also want to discover the cultural scene. Suffolk has an association with artists and musicians, like Benjamin Britten, who spent a lot of time in the area. The town always has something going on that will spark your interest.
Aldeburgh Beach is one of the best Suffolk beaches for that perfect staycation, offering various accommodations and restaurants.
Aldeburgh – Things To Do
Aldeburgh Carnival – During your visit, check out this fun carnival for all the family during the 2nd and 3rd weeds in August.
The Moot Hall – A fun museum, discover the history of Aldeburgh, covering the Anglo-Saxon period, providing a great day out for the entire family.
Snape Maltings – An arts complex on the River Alde banks, famous for its concert hall, the main site for the Aldeburgh Festival. You will discover a collection of shops and galleries.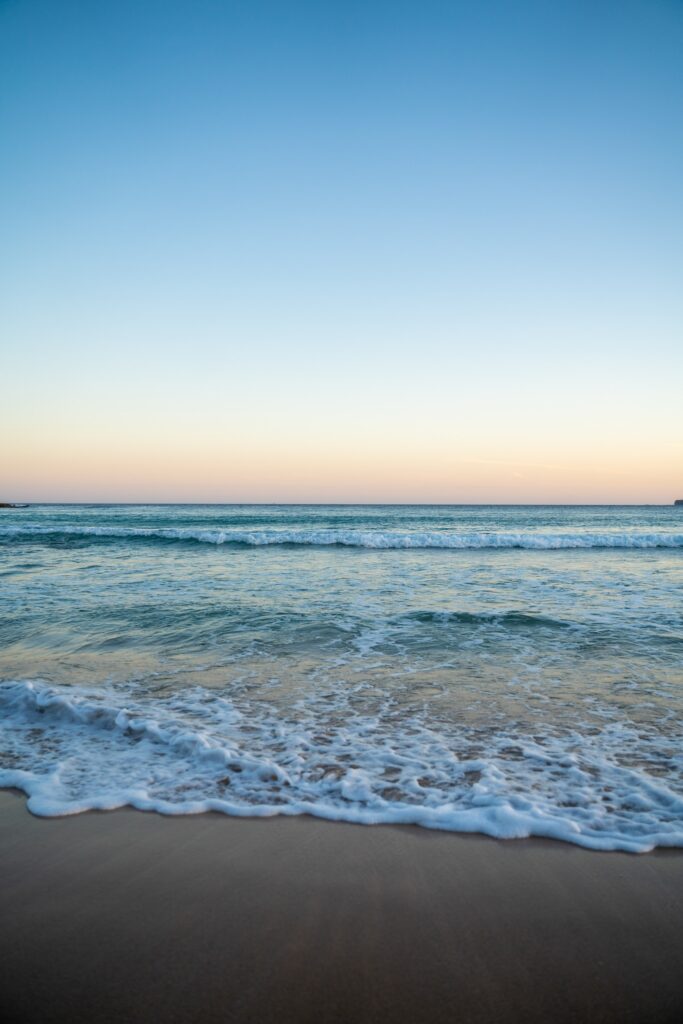 SOUTHWOLD BEACH
Southwold is one of Suffolk's most popular seaside resorts, and it is no surprise that it is a favorite with visitors and locals. You will discover the most incredible long pier that is 800 foot long, along with the shingle sprinkles and colorful beach huts. This is the true British seaside retreat.
Southwold beach's pier is now home to a Pavilion, the famous water clock, and restaurants and amusements. But there is more to Southwold than its pier; its beach has been awarded the blue flag, demonstrating that it is clean and provides great amenities. The beach is backed by a long promenade running along the front of the town. You are a short stroll from the city center and a short promenade walk to the harbor.
SOUTHWOLD BEACH – Things To Do
Southwold Pier – take a stroll along the stunning pier, extending for 190 meters. A popular pier not to be missed, containing amusements.
Southwold Lighthouse – This is a prominent local landmark waiting to be discovered, standing on the North Sea Coast.
Covehithe Beach
The beach is probably the least well-known of Suffolk beaches, but it does make it a firm favorite. You will find that the secluded spot does not have an official car park; there are just a few spaces at Covehithe church. Then you have a 1-kilometer walk to the beach. It is clear to see why this beach is one of the least busy destinations for Suffolk beaches.
The beach sits on the forgotten stretch of the Suffolk coast, at the end of an abruptly ending lane, stopping at the cliff end; the lane continues into the sea because of the erosion.
The beach is very peaceful, backed by the crumbling white cliffs; you will find Benacre Broad to the south, a conservation area. When you get to the beach, you will see that it was all worth it, being awarded several times, a golden stretch of sandy beach right next to the wetland area, home to some interesting species of birdlife. You will not find any shops and restaurants nearby, so best to come armed with your supplies.
Covehithe – Things to do
Relax on the beach with a picnic
Africa Alive – is 5 miles away and provides an exciting attraction for all the family to enjoy.
St Andrews Church – if you head towards Covehithe, you will discover the dramatic ruins of this medieval church.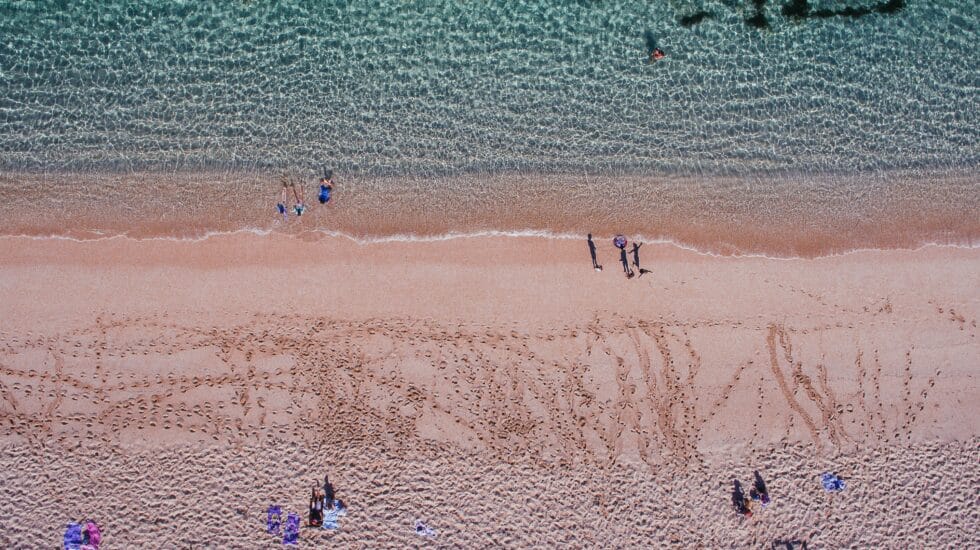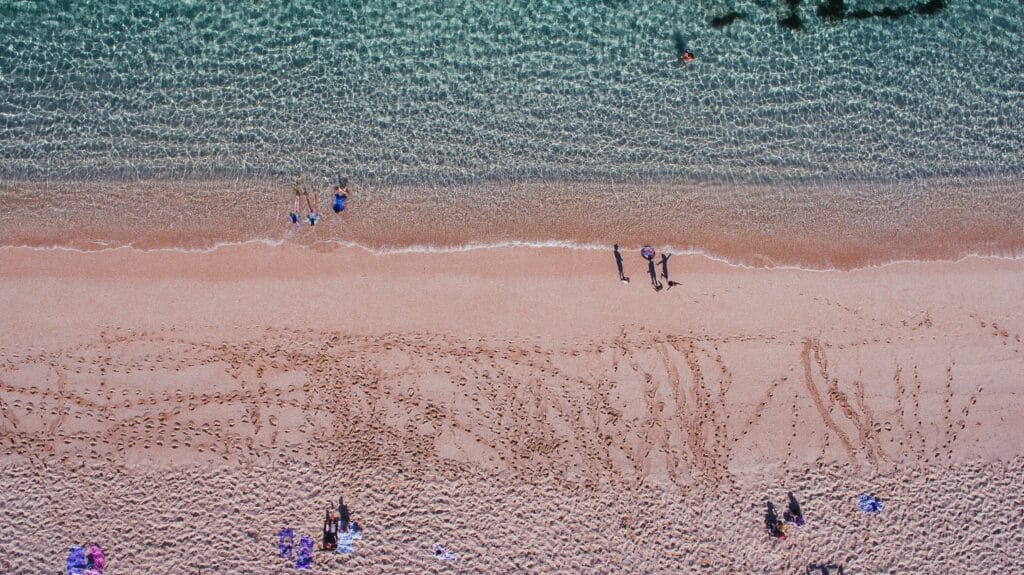 DUNWICH BEACH
Dunwich was once a prosperous seaport; the village is popular for its haunting seaside tails and glorious heathland. This is the ideal beach spot for nature lovers to spot the local wildlife sightings and take incredible pictures.
The national trust owns the beach and the surrounding areas of Dunwich Heath running along the coast. The beach is incredibly quiet, ideal for picnics. Even if the weather is sunny or rainy, the beach is worth a visit. The expanse of shingle seems to go on forever, backed by crumbling cliffs.
DUNWICH BEACH – Things to do
National Trust tearoom – A visit to this quaint little tearoom is a perfect end to a relaxing beach vacation.
Dunwich Museum – This is a historical gem waiting to be discovered. Uncovering medieval history and engaging experience for the entire family.
Thorpeness Beach
If you are seeking the perfect quiet family holiday destination, then this beach will be ideal. It is a purpose-built holiday village created by a prominent lawyer back in 1912, building the famous Peter pan themed Thorpeness Meare. The village has remained unchanged during the last 100 years. It is probably one of the best family destinations in Suffolk, giving children the opportunity to explore Peter Pan's Neverland by boat.
You will find a quaint little village store selling ice cream and your beach essentials. If you go into the Thorpeness Meare tearoom, you will get some of the best ice creams and various children's sweets you are likely to find anywhere else.
There are several holiday homes available to rent along the shingled beach. You will also discover one of Suffolk's popular sites, the House On The Clouds. It did start off being a water tower but was disguised as a house, blending with its surroundings. A visit to Thorpeness is not complete without seeing this iconic house.
Thorpeness – Things to do
Thorpeness Meare boating – It is your chance to rent kayaks, boats, and canoes.
Thorpeness Emporium – Discover the vintage antiques and market stalls selling everything from jewelry to homewares in the center of Thropneness.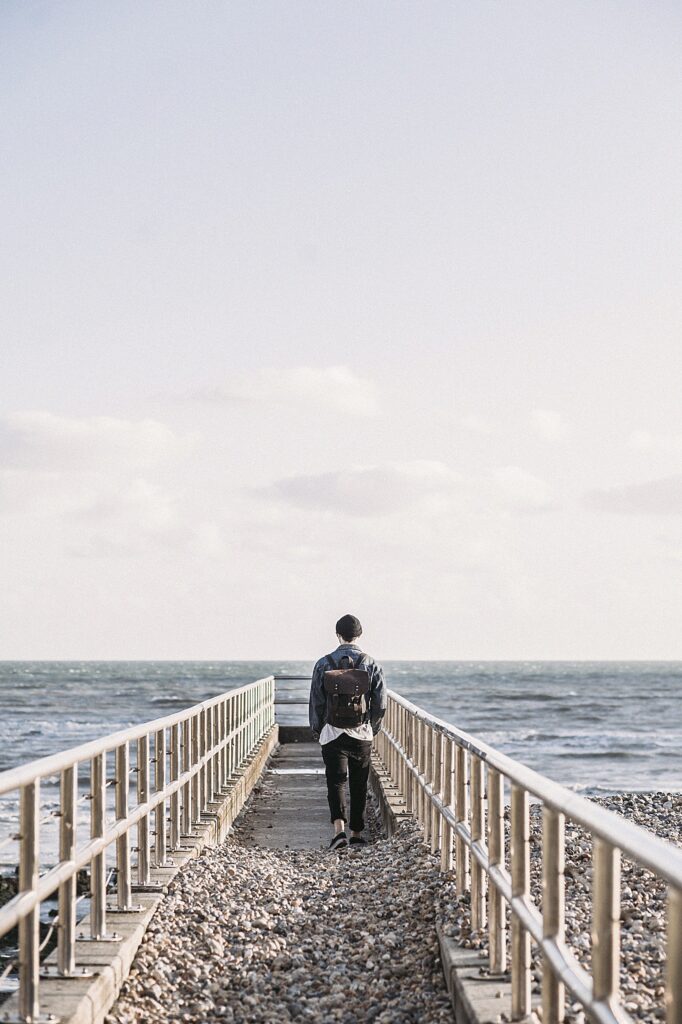 Kessingland Beach
The beach is an undiscovered gem of all the Suffolk beaches. It is a long stretch of sand and shingles, backed by the low cliffs. The beach is a natural beauty and remains unspoiled. Its rural location and size will never feel crowded, even during the peak summer months, unlike some of the other beaches in Suffolk or the Lowestoft coast.
There is no shortage of beach activities on Kingsland beach, such as windsurfing and water sports. The coast also offers some of the most incredible walks for any time of the year. If you love nature, head to Benacre Nature Reserve on the beach's southern end, host to various birdlife, especially during spring when the migratory birds land.
If you want to bring your dog for some excitement, there is good news, as dogs are allowed on the beach but kept on the lead, especially near the reserve.
Parking is along Church Road, on the outskirts of the village near the beach. An impressive promenade runs alongside the village, behind the beach. You will find plenty of amenities and beach essentials along the beachfront, hosting a range of cafes, as well as a caravan park. You can find further essentials in town.
Kessingland – Things To Do
Africa Alive – A trip to Kessingland is not complete without visiting the African-themed wildlife park.
Sea Life Great Yarmouth – only 38 minute's drive from Kessingland beach, you will discover playful penguins, vibrant jellyfish, and more. A great day out for the entire family.
FELIXSTOWE
There is so much on offer in this attractive seaside resort of Felixstowe. An impressive promenade backs the 4 mile stretch of sand and shingle beach. You will not be at a loss for things to do, including crazy golf, windsurfing, nature trails, swimming, or exploring the 16th-century fort.
You will discover another area of the beach south of the pier South beach; it's a lot sandier than the shingled beach to the north. On South Beach, you will find a wide range of shops, cafes selling ice creams and your beach essentials.
Felixstowe – Things To Do
Go walking or cycling, discover some of the most picturesque trails, like Martello Coastal Path, perfect for walking. Or discover the various cycle routes for the family to enjoy.
Visit the port of Felixstowe – ranked as one of the busiest containment ports worldwide. Discover the port and all its glory while you are visiting the area.
Martello Park – A visit to the park is ideal for children featuring a play area, picnic area, water play area, and wildlife areas to keep them entertained for hours.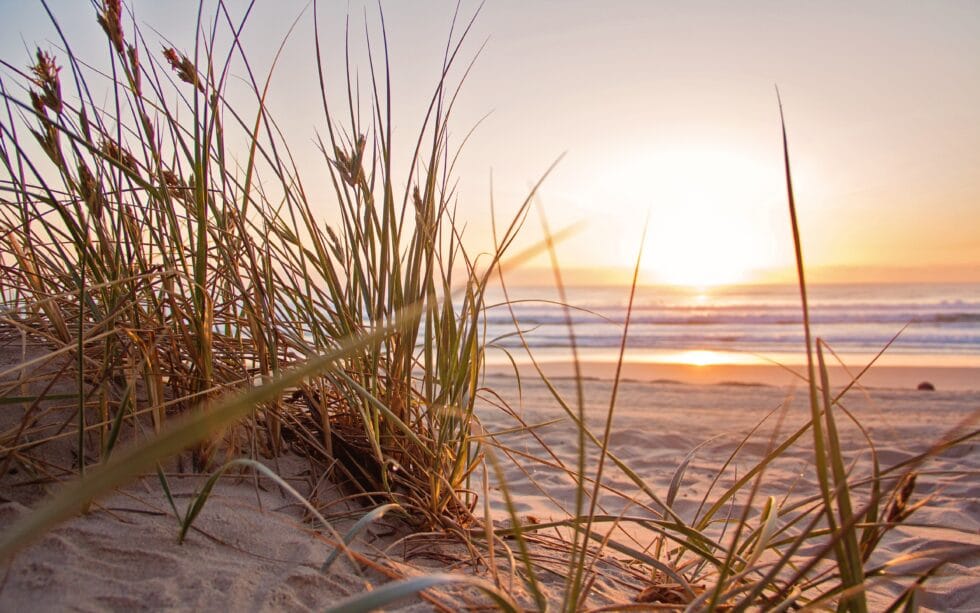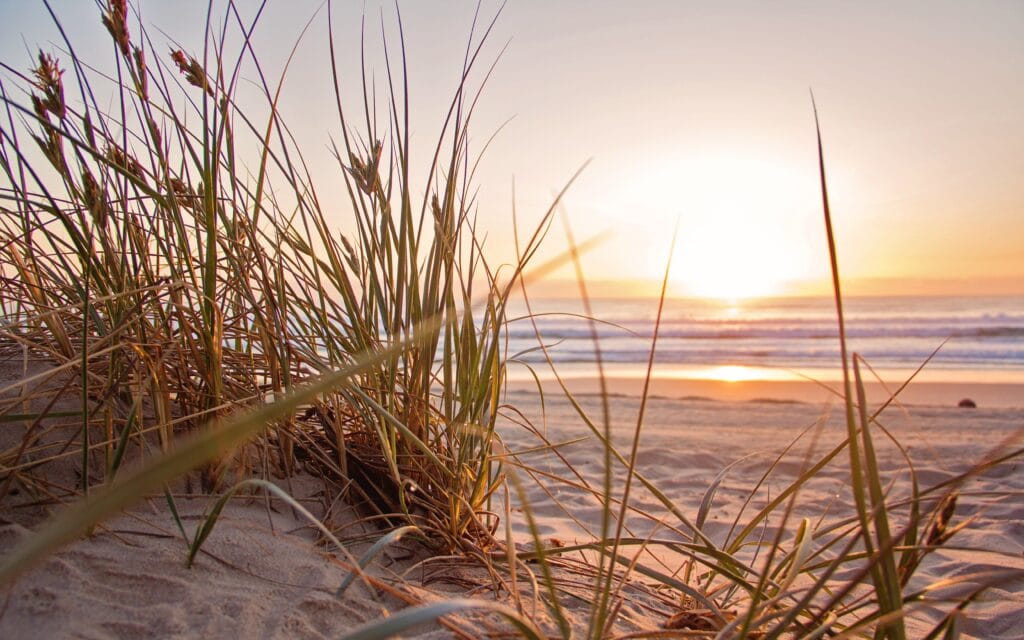 Lowestoft South Beach
Discover the perfect blue flag beach of Lowestoft, popular for its clean waters, fine sands, and excellent facilities. It is also known as Victorian Beach and has been awarded by the tourist board on numerous occasions.
Lowestoft is a classic and traditional seaside town. The refurbished seafront promenade provides easy access to the beach. You will find parking nearby, a visitor center providing local information, amusement, and entertainment centers.
You will find various activities on the beach ranging from windsurfing, fishing, swimming, and jet skiing. You will also find a children's corner, with fun activities to keep them entertained like crazy golf. There is a wide range of local cafes and restaurants nearby, serving beverages and snacks.
Lowestoft – Things to do
The Broads – discover the network of rivers and lakes.
You will discover a municipal park, petting zoo, and cafes. If you are around during April, you will see the powerboat races held on Thursday evenings.
Lowestoft Maritime Museum – It is an award-winning museum filled with interesting objects and artifacts, covering all the aspects of seafaring. Not to be missed.
Bawdsey Beach
This is undoubtedly an excellent beach for beachcombing; it is a shingle beach, providing you the opportunity to discover interesting shells, shards of sea glass, and pebbles. The beach is set in an area of outstanding beauty and was originally an estate village, hosting a variety of traditional cottages dating back to the 19th century.
Bawdsey Beach is undoubtedly one of the best Suffolk beaches and yet another beautiful coastal spot to visit. A short walk will take you to Bawdsey Quay, a sand beach only revealed at low tide, another gem to discover.
Bawdsey – Things to do
Bawdsey Ferry – Take a trip on the ferry, and visit Boathouse Café, or follow the coastal path between East Lane and Shingle Street.
Bawdsey RADAR Museum– Discover the top-secret working conditions of the men and women developing Radar. The visitor center is complete with information and interactive attractions.
Discover even more cool places to travel to on twtwebstar, like Astor Florida, where you will find an array of activities and sights to see.  Start planning your vacation by bagging a bargain on your flights at cheapoair flight.