Discover 7 incredible things to do in Southside Chicago. Explore Chinatown or visit one of the amazing museums to view ancient artifacts.  The travel guide will cover why Southside Chicago is a popular destination for travelers, the best time to visit, and much more.
If you have ever considered a visit to Southside Chicago, then read on to discover the reasons, best time to go, and exciting things to do on your visit.
The south side of Chicago plays a role in Chicago's culture and economics. Its main industrial park is indeed one of the most successful in the city. On your visit, you will discover a diverse and hard-working population. As you read on, you will discover a lot to love about Southside Chicago, from its historic buildings, stunning architecture, its variety of museums and restaurants. The area's diversity means that you will never be short of fun things to do, no matter what sort of traveler you are. So, let us dive in and discover Southside Chicago.
Features;
Discover Southside Chicago's diversity, offering many opportunities to explore its historic buildings, museums, and award-winning restaurants.

If you plan a trip to Chicago, the best time to go for cheap flights( you can get the best deals with Cheapo Airline) and accommodation is in January or February. If you can brave the temperatures of 6 degrees, you will get some of the best deals on luxury options.

The top reasons to visit Southside Chicago are its lakes, festivals, events, parks, restaurants, and entertainment.

Discover Chicago's lakes, beaches, nature trails, iconic buildings, and parks during your visit to this vibrant city.

On your visit to Southside Chicago, try out the many excursions on offer to get the best from your holiday, from visiting museums to dinner cruises on Lake Michigan. You are sure to discover many ideas in our list of 7 things to do on your visit.

A visit to Chicago is not to be missed. The windy city has a lot to offer, including festivals, events, and sightseeing opportunities. Start planning a trip to remember with this handy guide.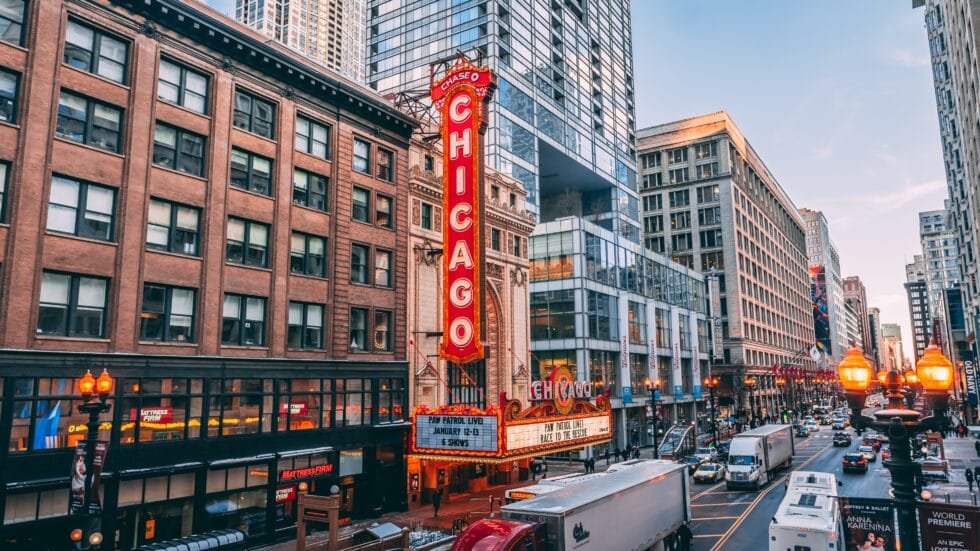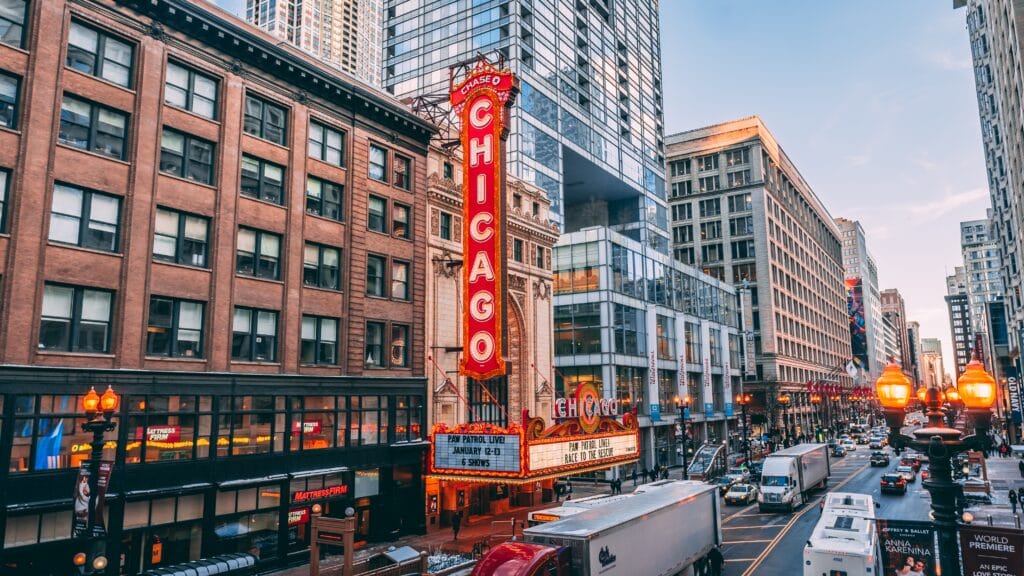 Best Time To Visit Southside Chicago
If you want to get the most out of your visit to Southside Chicago. The best time to go is in June or September. You will find fewer crowds than the summer season and a better climate compared to the winter season. Prices on hotels and flights will not be at their cheapest in these times, but they will be affordable compared to the summer season. If you pay a visit during the fall, you will get the clearest weather.
If you are going to the city and looking for ideal weather conditions, then the best time to go is late spring, early fall, or early summer. Ideally, you want to pay a visit in May, June, September, or October. You will have temperatures between 12 degrees to 21 degrees during these months, perfect if you want to do some sightseeing and outdoor activities.


Suppose you are looking for the best deals on hotels, flights, entertainment, and food. You should aim to pay a visit in winter during January or February. Hotel occupancy is at its lowest during these months. So, you can snap up great bargains on accommodation, including some very affordable luxury accommodation options. Flights will also offer some incredible deals during these months. However, it can be cold during January and February, with average temperatures around 6 degrees, often followed by snow.
Reasons to visit Southside Chicago
There are many reasons to visit Southside Chicago because there is something for everyone to enjoy. Chicago has over 200 theatres, more than 200 art galleries, stunning architecture, and over 7000 restaurants serving up award-winning cuisine. Chicago is an all-year-round destination attracting visitors to discover its culture, entertainment, festivals, and cuisine.
Visit Southside Chicago during the summer. You will discover that this windy city is ideal for visiting between June and September. The city comes to life with colorful street festivals to picnics enjoyed at the parks. Why not take a walk along the lakefront, or relax on the beach. Chicago is a vibrant city, especially during the summer. Here are the reasons it's so popular with visitors and locals.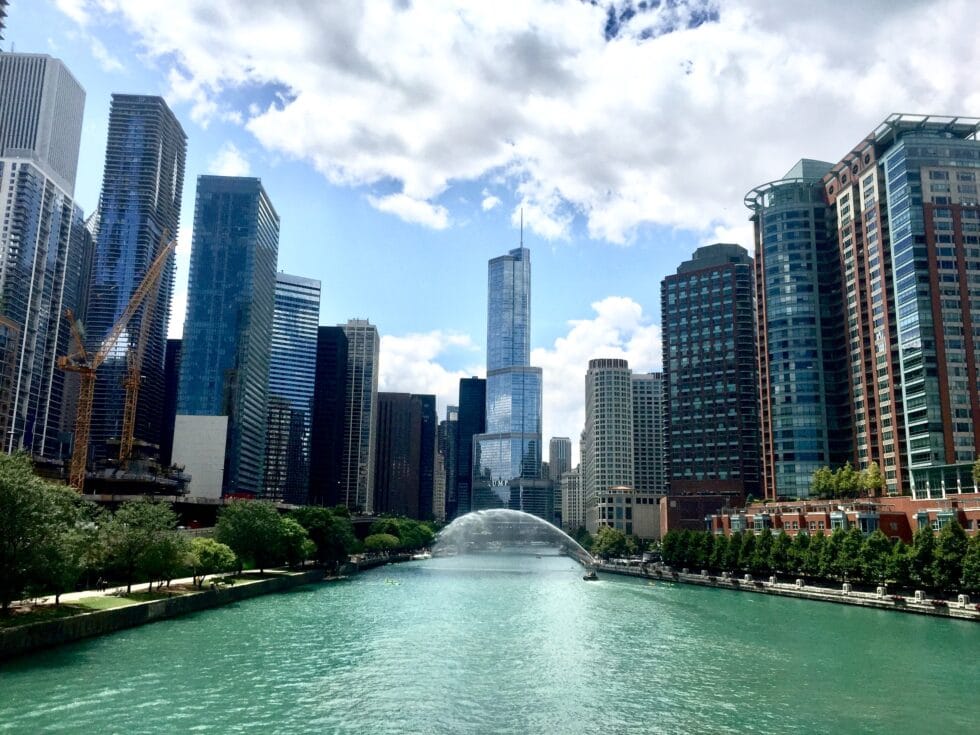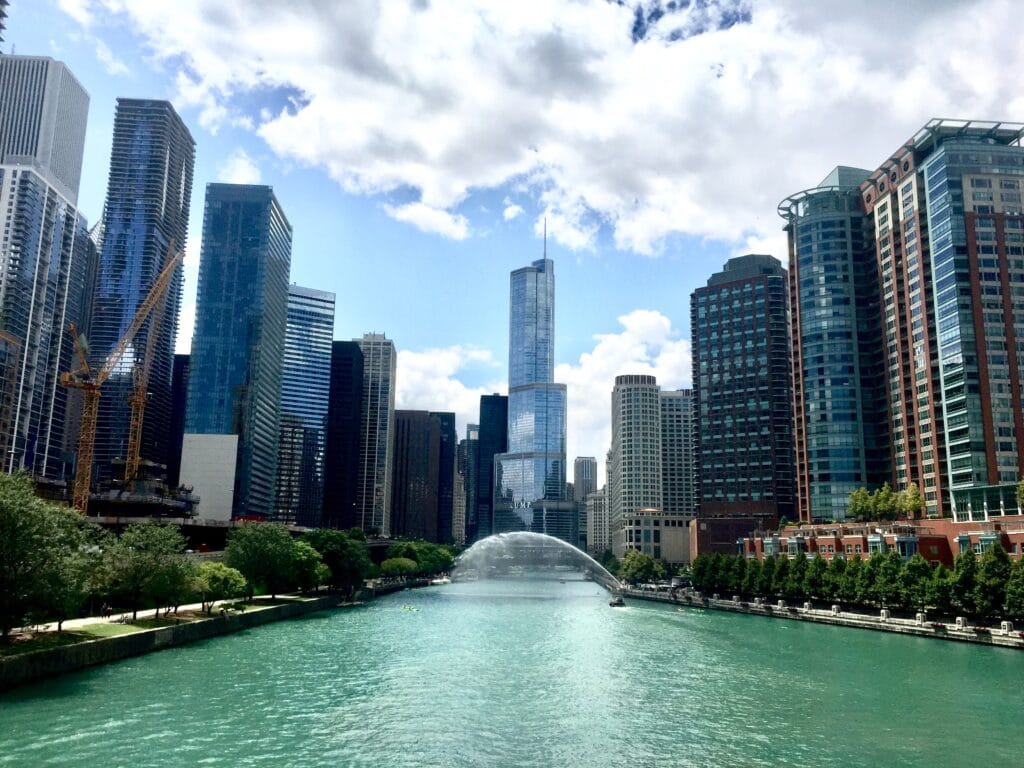 Iconic Skyscrapers
On your visit to Chicago, the skyscrapers will take your breath away. They also happen to be a big part of Chicago's heritage.
You will discover preserved Art Deco masterpieces dating back to the 1920s, blending beautifully with some of the tallest buildings globally that make up over 100 skyscrapers dominating its skyline. Indeed, Chicago's reputation for architecture is set to grow, with many new skyscrapers being added all the time.
Lake Michigan
On your visit to Southside Chicago, you will want to visit the incredible Lake Michigan. It is a big pull for both tourists and locals. Chicago is a city by the lake, and it is situated right next to the world's largest lake. On a visit to lake Michigan. You will discover its nature trails, sandy beaches, which come alive during the summer months, with people taking boats out, enjoying picnics, and sporting events and tournaments.
Grant Park
Grant Park is Chicago's most famous park, and it also happens to be one of the largest with an impressive 319 acres. On your visit to the park, you will discover Buckingham Fountain, Millennium Park, and Museum Campus housing the Art Museum, Shed Aquarium, and Field Museum.
Suppose you visit Grant Park during summer. You will enjoy many festivals held at the park, ranging from completely free events, including the world's largest food festival or concerts. The park hosts hundreds of events and festivals, and there is always something going on in Grant Park.
7 Fantastic Things To Do In Southside Chicago
We have already discovered what a great city Chicago is, the reasons to visit, and the best time to go. Indeed, Southside Chicago is a hub of activities, parks, museums, festivals, dining options, and more. So, let's dive in and discover some tours and interesting places to visit on your visit.
1. Visit The Museum Of Science And History
If you have a keen interest in history, then a trip to the Museum of Science and Industry is not to be missed. It is also one of the biggest science museums in the Western Hemisphere.
You will discover many hands-on exhibits and get the chance to stand in front of the 40-foot tornado. Run in a human-sized hamster wheel, or climb into a World War II German submarine. It is a fascinating day out, no matter what age you are, and it's not the sort of museum you just walk around and observe. It is a hands-on adrenaline-packed adventure to learn, do, and discover.
The museum gives you the chance to discover history and culture in an innovative environment where you learn through actually doing. An adventure for the entire family comes highly recommended, with hundreds of five-star reviews on TripAdvisor.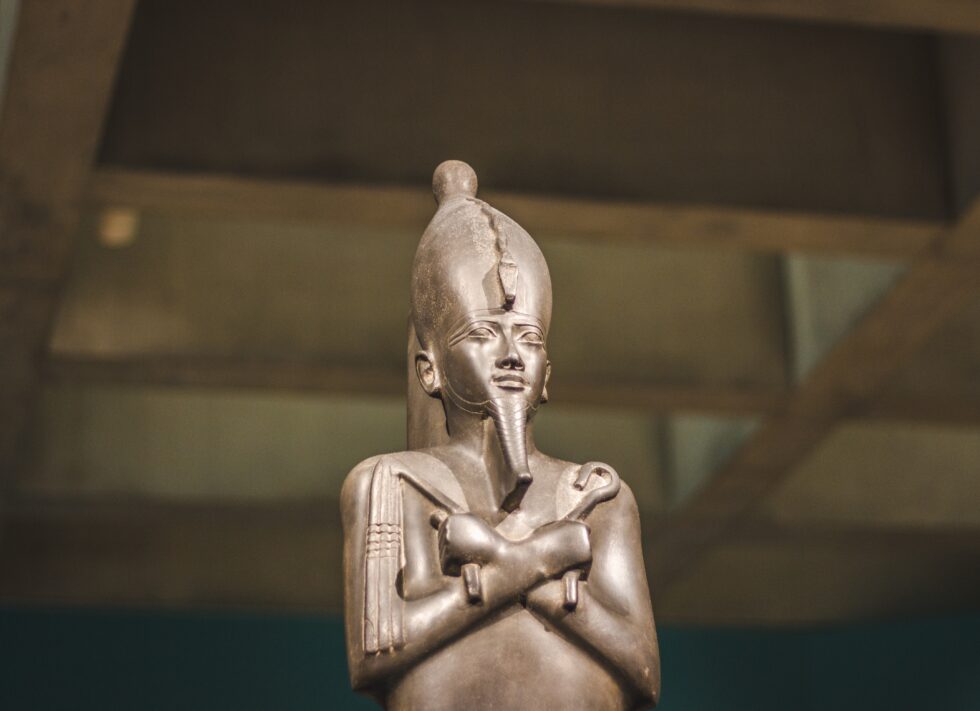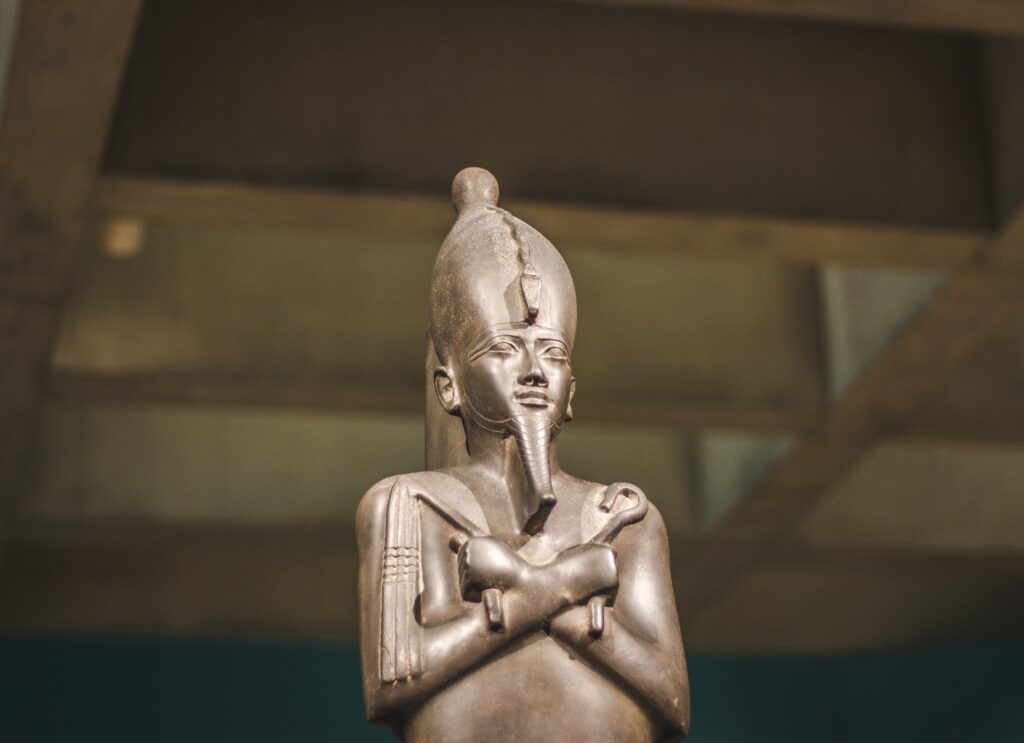 2. Visit The Oriental Institute Museum
Are you a budding historian who loves ancient artifacts? Then do not miss the opportunity to explore the Oriental Institute Museum. The museum is a leading research center for the ancient Middle East, housing more than 5,000 artifacts on display.
The internationally recognized research center is one of the finest displays globally. Discover the two glazed brick lion friezes which are said to be found in Babylon. Or see the artifacts dating back to 500 BC collected in Egypt, Turkey, Iraq, and many more. The museum allows you to learn, understand ancient times and is a fun day out for the whole family.
3. Discover Chicago Chinatown
If you are looking for delicious Chinese cuisine, then look no further. Chinatown is home to some of the most popular Chinese restaurants. Wander around the colorful streets, taking in its sounds, sights, and smells. In Southside Chicago, you will find authentic Chinese restaurants lining the streets. Try out the delicious dim sum, noodles, duck, and various other tempting dishes served by these world-renowned restaurants.
On a visit to Chinatown, why not take the Chinatown food and walking tour, as you are guided through the different regions of China.  The food guide will point out some of the neighborhoods places that you can get the most delicious dim sum, noodles, and Chinese specialties. All of which are virtually unknown to the public and hidden away in understated storefronts.
If you are a fan of all things Chinese, then a trip to Chinatown is unmissable; discover its colorful streets today.
4. Rockefeller Memorial Chapel
On a visit to Chicago, you will not want to miss a visit to the Rockefeller Chapel. The chapel holds many festivals and ceremonies throughout the year, attracting visitors globally to discover its visual arts events, music, and theatre. It also happens to be the top location for international artists and renowned speakers.
The chapel is not just a hub of activities, festivals, and events. Its stunning architecture is designed in a gothic style, with an impressive ceiling decorated in colored Guastavino tile. On a visit to this stunning chapel, be sure to take a camera for some fantastic pictures. It is a spiritual delight to visit, brimming with entertainment and events.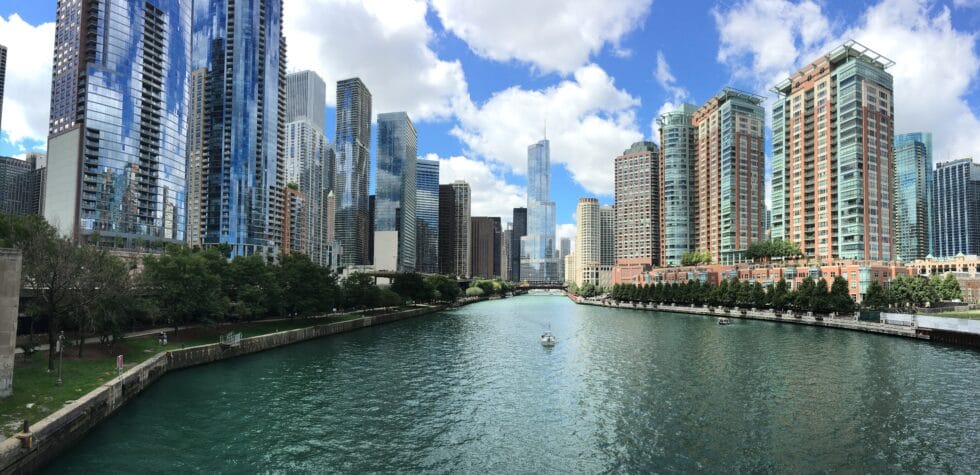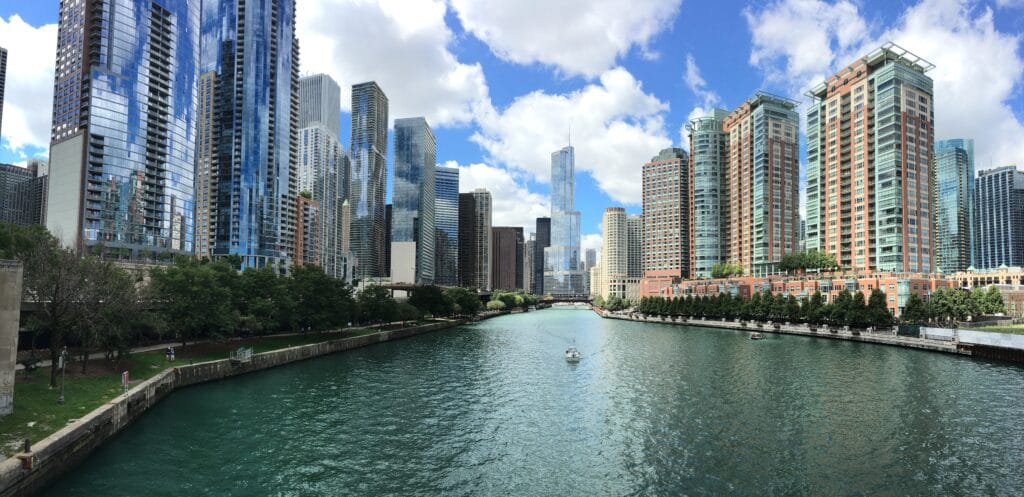 5. Chicago River Architecture Tour
Chicago is home to some stunning architecture, and during your visit, it would be a shame to miss it. You can discover all of the iconic buildings on this 90-minute riverboat excursion. Be introduced to the stunning architecture as you sail down the river by a professionally trained guide.
Discover the buildings, the history, culture, and vibrancy on display. This tour comes highly recommended on TripAdvisor and is a must-do activity on your visit to Chicago. Because of the tour's popularity, it is best to book in advance. Discover the history of the buildings lining the river today.
6. Lake Michigan Sightseeing Cruise
Want to get the best out of your trip to Chicago? Then the Lake Michigan Sightseeing Cruise is a must. Enjoy a laid-back ride along the river, and take in the iconic views of the lakefront. You will enjoy the panoramic views of the skyline from a unique perspective.
The cruise is pack with informative commentary and spectacular views of iconic buildings like Willis Tower and many other landmarks. During the cruise, you can bring along your own snacks and drinks, or if you prefer, you can visit the onboard bar. The excellent narrated sightseeing cruise is an excellent adventure and full of fun and discovery.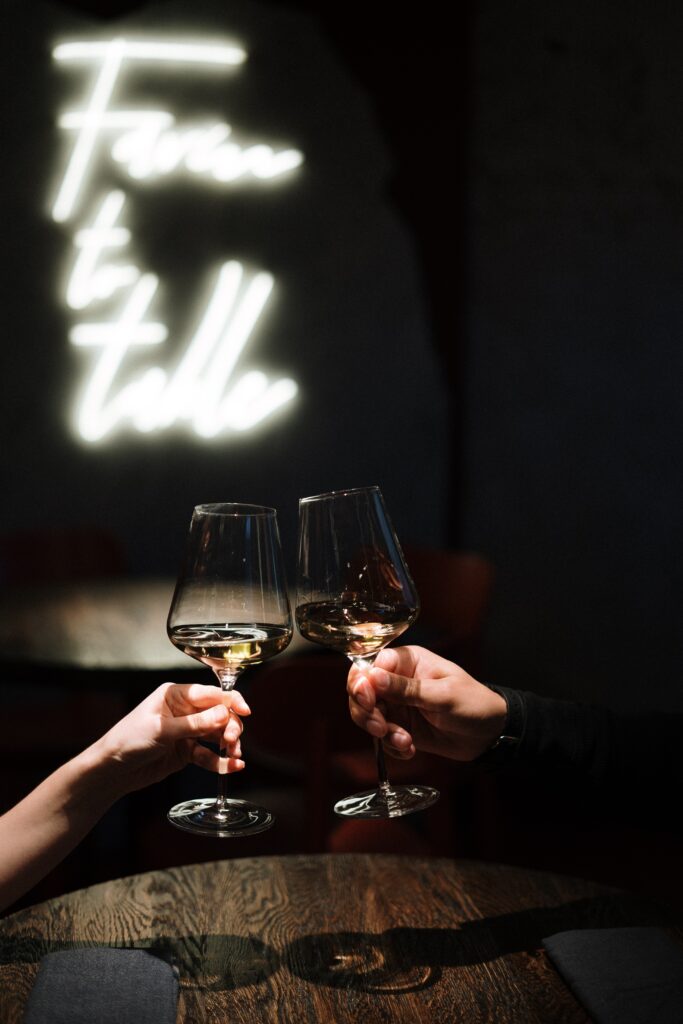 7. Dinner Cruise On Lake Michigan
This dinner cruise could be an excellent way to surprise a loved one or make a proposal. It is the perfect start to any good holiday. Why not take in the sights, and have a romantic evening while you gaze at the dramatic skyline. The gourmet dinner cruise is sure to delight. You will board the high-end luxury yacht, with the Chicago skyline as its backdrop. The yacht has a rooftop lounge, and the views from the top deck are spectacular.
You will sit down to a delicious three-course meal made with the freshest ingredients by top-class chefs. After your meal, enjoy some beverages as you take in the spectacular views of the iconic landmarks. At the same time, you listen to music from the onboard DJ.
The dinner cruise on Lake Michigan is a must-do activity whether you are celebrating or just want to spring a special surprise. Take this cruise for moments to cherish forever.
Conclusion
Discover Southside Chicago today. Your trip will be full of activities, landmarks, restaurants, culture, history, and more. Regardless of what type of traveler you are, you will have the time of your life in this vibrant windy city.
Discover all the amazing things to do on your visit like, visiting Lake Michigan, exploring Grant Park, or discovering its stunning architecture. Because of the city's diversity, it offers so many incredible things to do.
I think you will agree that Southside Chicago really does have it all, brimming with festivals and events. So, check out Chicago on your next holiday.
Check out Clermont, a great place to visit for the entire family.  Enjoy an action-packed vacation with these fun things to do in Clermont. Another great destination to visit is Laguna Beach, where you can discover the amazing things to do in laguna beach for the ultimate getaway.
Discover flash deals on flights and packages with cheap-0 air. Also, discover the cheapest vacations throughout the website to give you inspiration for your next escape.