November is perfect to start planning a holiday, so where's hot in November short haul? Summer is at an end, and winter is setting in. We have included a list of the best places to go in November that are hot. So, start planning your next getaway to some of these top destinations.
Our top pick for where it is hot in November short haul would be the Canary Islands. It is the perfect time to visit Tenerife and Lanzarote, boasting temperatures of 19-24 degrees.  It is not just the most popular destination; it is also one of the cheapest destinations for short-haul winter sun. Check out our top list of winter sun destinations that are still hot in November.
Features;
November is the ideal time for winter sun, offering many short haul destinations at low-cost prices.

The Canary Islands are not just hot in November; they are among the cheapest destinations to visit, with flights starting from £15 and hotels from £35.
If you are traveling in November, you are sure to beat the crowds and the costs, making November the ideal time to escape to a hot destination.

The Canary Islands are hot in November short haul, making it our first choice for the perfect getaway.

Discover our top 9 destinations for winter sun, from exploring Morocco to relaxing on the beach in Cyprus

.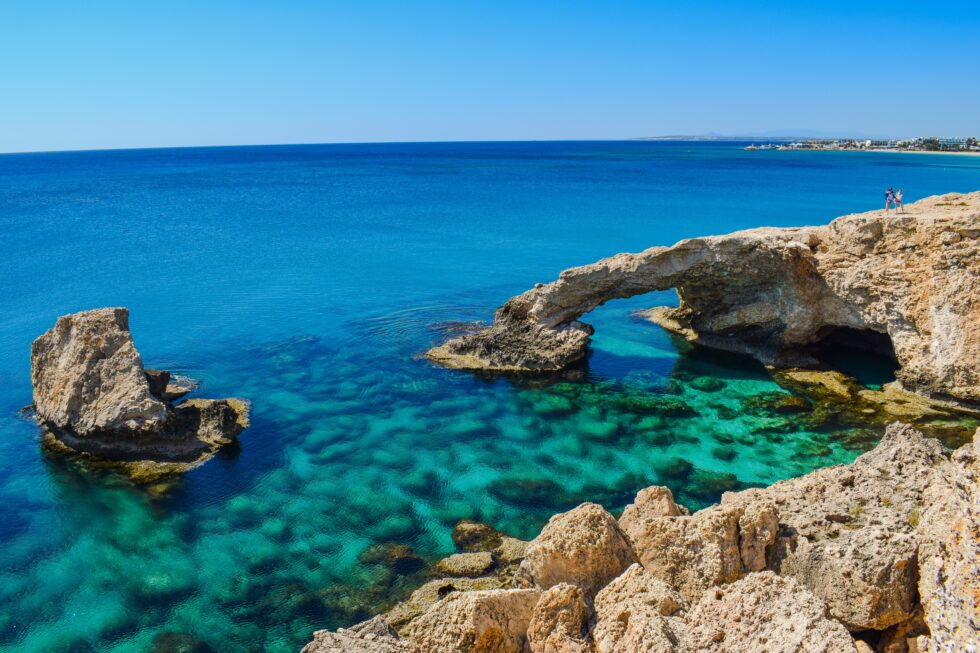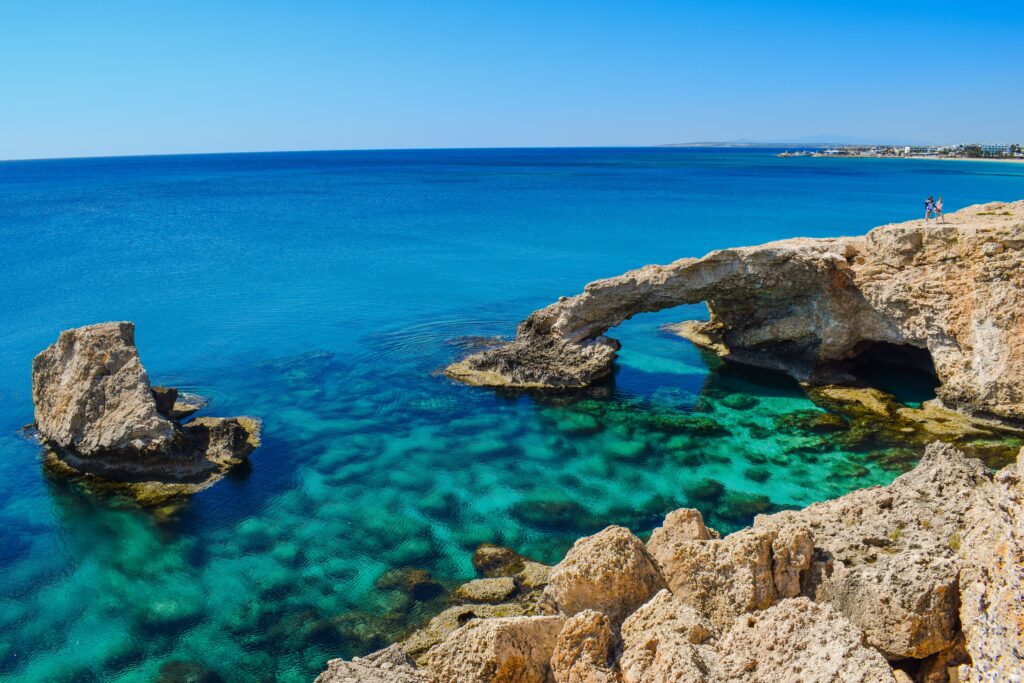 Where's Hot In November Short Haul?
Regardless of the time of the year, you will always find somewhere hot to go on holiday, and November is no exception. Even though some of your favorite destinations might be cooling down, there are still short haul options like the Canary Islands for that winter sun feeling.
November is the ideal time to escape the winter blues, so there is no better time to plan your holiday to lift your mood. Explore Cape Verde, Cyprus, where temperatures are good, and beaches are less crowded. So, check out our list of November short haul destinations to top up your tan before Christmas sets in.
Best Places To Visit In November
Canary Islands: Lanzarote And Tenerife
The Canary Islands are the top pick for winter sun, but why is Lanzarote the top pick? Well, Lanzarote's beauty cannot be denied, and it is also one of the cheapest destinations you are likely to find. With budget airlines offering flights from £15 or accommodation starting from £35 per night. So, with these prices, you are on to a winner. So it is no surprise that Lanzarote is an ideal winter sun destination; it does tick off all the boxes. With temperatures reaching 24 degrees in November, providing opportunities to explore and enjoy the glorious beaches.
When you are on the island, you should explore everything on offer, from interesting sights to archaeological delights. If you want to learn about the country's culture and architecture, then visit the Cesar Manrique House Museum, charging a small entry fee of £10, but worth it.
Tenerife is the largest of the Canary Islands and one of the most popular to visit. You can plan day excursions to island-hop from one island to another, so you will want to explore Tenerife if you visit the canaries.
Tenerife goes way beyond incredible beaches, which is one of the main reasons most people flock to Tenerife. Instead, it offers opportunities to explore its rich history and culture, picturesque village, and volcanic terrain.
Temperatures remain hot in November like most of the Canary Islands. This makes it the ideal winter beach destination. No matter what kind of traveler you are, you are sure to find the ideal resort to fit your budget and taste.
If you are after a peaceful retreat to soak up the sun, then head to Las Terasitas in the heart of the Anaga Mountains. Suppose you are going on a family getaway. In that case, you will enjoy Los Cristianos or Costa Adeje, boasting family-friendly restaurants and accommodations. If you like things lively, then Playa del Americas will not disappoint with its lively nightlife scene.
When you have soaked up the sun on the beach, you can hike across the landscapes. Or go on a jeep safari with the entire family, or meander through the colorful villages to experience a traditional taste of the islands. In the Canary Islands, the choice is yours.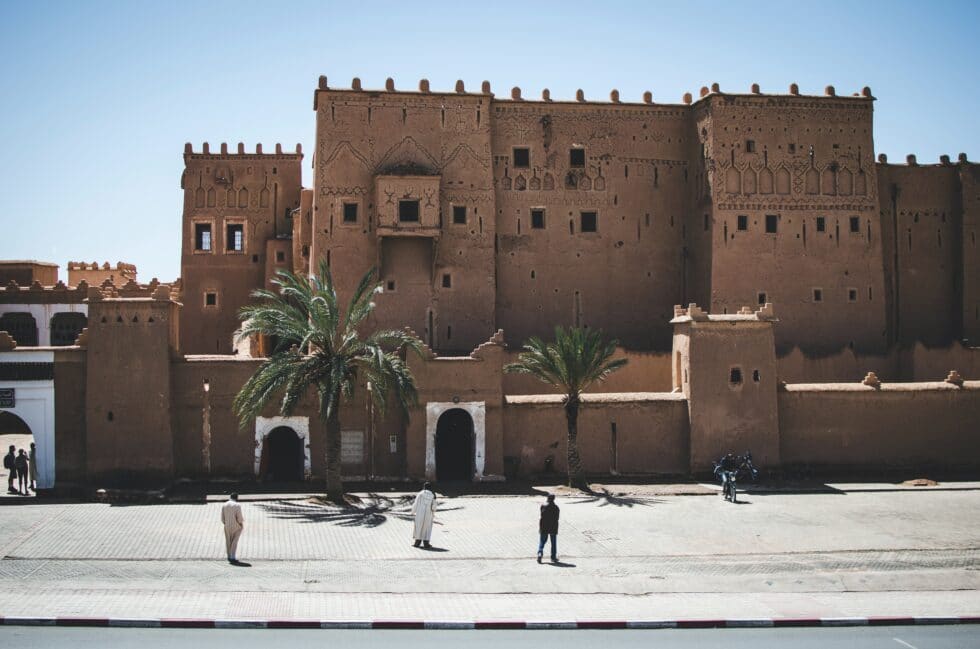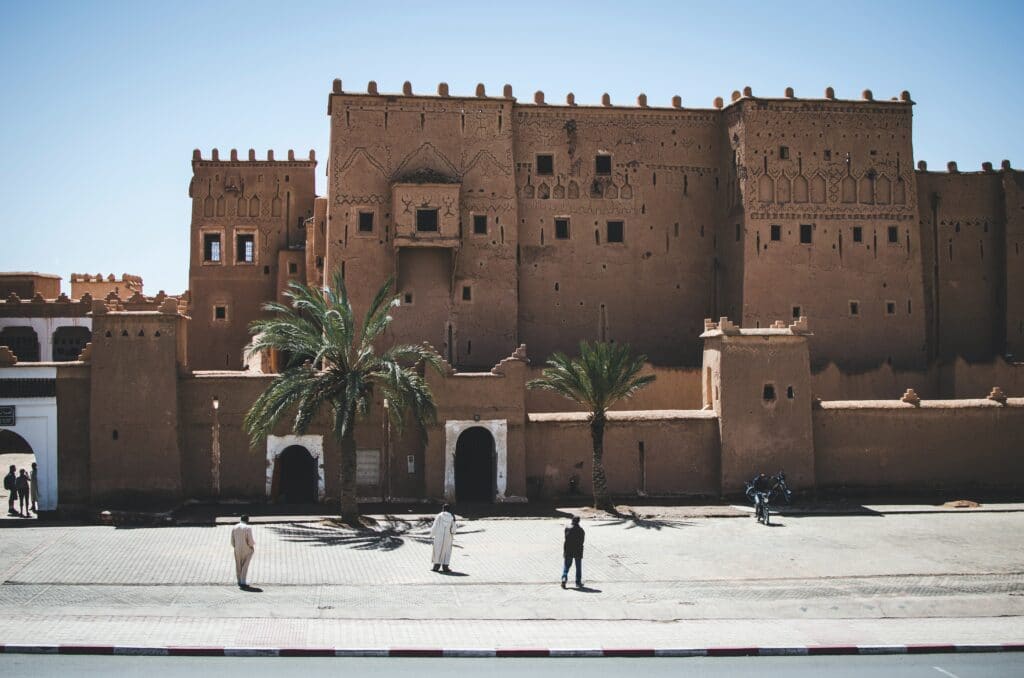 Morocco
Morocco is an ideal destination, hot in November and short haul, with flights taking no more than 3 hours and 30 minutes from the UK.
November is the perfect time to visit, with temperatures reaching a comfortable 20 degrees. The fantastic temperatures make exploring Marrakech souks more pleasant. As you meander through the picturesque streets, stop off at one of the roof cafes and order a refreshing mint tea before discovering the vibrant stalls and festive atmosphere.
If you enjoy a day out at the beach, then head out to the coast. You will discover the laid-back towns of Agadir and Essaouira. In addition, you will find that the souks are less busy, giving you many opportunities to haggle for the ideal price and find those last-minute souvenirs.
If you are exploring the Atlas Mountains during November, be sure to bring warm clothes as the evening can be quite chilly.
Cyprus
Cyprus remains hot in November and is blessed by year-round sunshine. However, in November, temperatures reach 23 degrees. Cyprus offers a mixture of peaceful regions like Nissi beach, where you can have a perfect beach holiday, or large resorts like Paphos, where something is always going on. When you plan a trip to Cyprus, think of wine tours, visiting ancient historical sights like Tombs of the Kings.
Cyprus makes the ideal getaway, with most flights from the UK taking 4 hours, making it the perfect location for a last-minute winter holiday.
If you prefer to stay in a more secluded spot that is still close enough to all the action, you can stay in Louis Phaethon Beach, just outside of the bustling Paphos. You will discover it has a private beach and waterpark for the entire family to enjoy.
Cape Verde
Cape Verde made it onto the list, and it does slightly stretch the definition of a short haul location, as flights take around 6 hours from the UK. But Cape Verde is just off the coast of Africa, is almost in a similar time zone, so no jet lag.
Cape Verde made it onto our list as it remains hot in November, with temperatures reaching 26 degrees. The exotic archipelago island is near the west coast of Africa, boasting a tropical climate.
Suppose you seek the ideal beach escape, head to Sal, where you will discover the idyllic beaches where you can pass the day away. Or explore Boa Vista's volcanic landscapes; these are two of the most popular islands for holidaymakers. In addition, Cape Verde includes ten islands offering diverse African and Portuguese sounds, sights, and flavors to discover.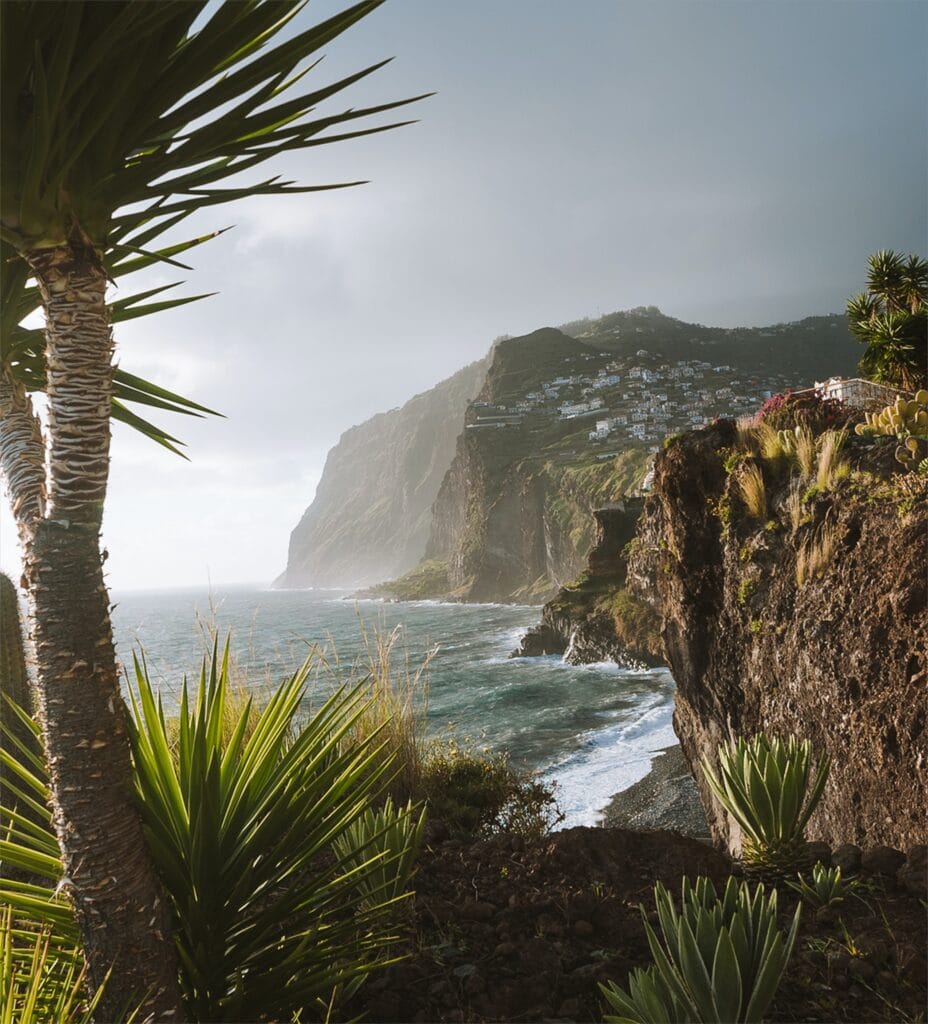 Madeira remains hot in November, and it's no surprise that it made it onto our short haul list. It has the perfect climate all year round and is the ideal destination for activities and complete relaxation.
The two main resorts in Maderia are Funchal and Santa Cruz. Funchal is the capital offering a traditional old town. You will find some fabulous restaurants, architecture, shops, museums, and more, or discover the commercial center boasting a dramatic skyline with its stunning cathedral. Santa Cruz is the perfect destination for families; why not meander around the ancient cobbled streets or take the entire family to the aqua park.
In Madeira, there is something for everyone, from nature lovers to sports enthusiasts. It is the ideal escape for couples, families, or solo travelers. If you enjoy activities like scuba diving, hiking, golfing, visiting museums. Then you will agree that Madeira is ideal.
Why not spend the day hiking in Vereda do Arieiro, enjoying the stunning views and breathtaking landscapes. Then, watch dolphins or relax at one of the glorious beaches of Porto Santo.
Suppose you are planning a trip to Italy. In that case, you will be happy to discover that it is hot in November, with temperatures reaching 22 degrees. Palermo is the capital of Sicily. The fantastic city is rich in cultural history, close to where Europe ends and Africa begins. There is such a mixture of cultures and influences dating back centuries, including Roman, Arab, and Norman.
Palermo is an incredible city offering a mix of Byzantine mosaics and Arabesque domes. Despite being one of the largest cities and bustling streets. It rewards its visitors with picturesque chapels and crooked side streets to explore. It is also home to Italy's largest opera house, so Palermo will not disappoint if you seek culture and history.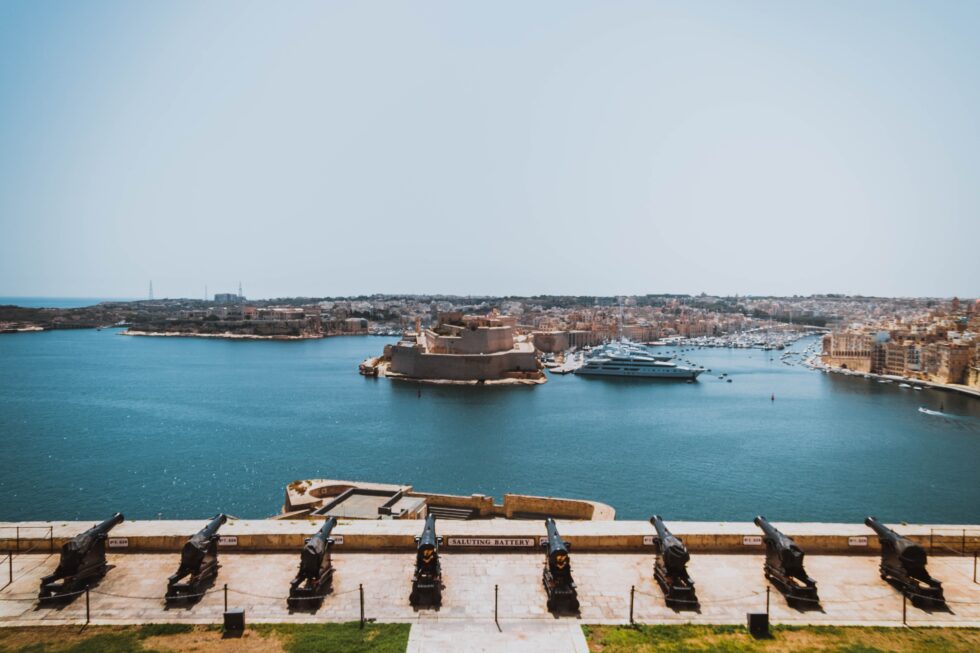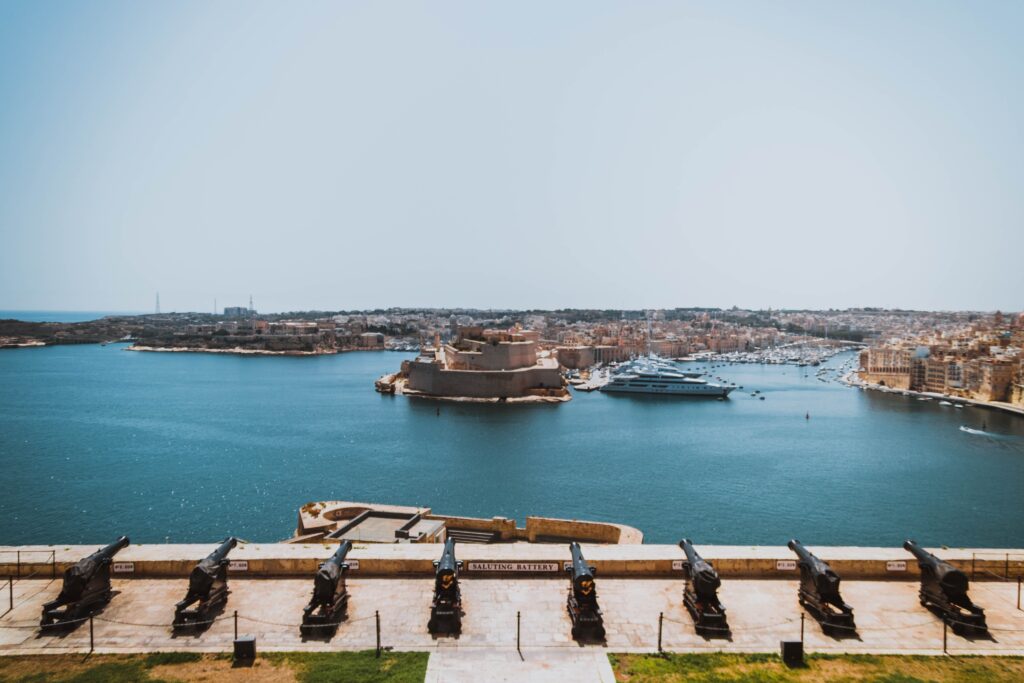 Another destination that you may not have considered is Valetta, where temperatures are a comfortable 16 degrees in November, making it a prime short haul adventure. Valetta offers gastronomy and cultural tourism along with relaxing days by the hotel pool.
On your visit, why not discover Valletta City Gate and New Parliament building or take in the spectacular views of Upper and Lower Barrakka Gardens or meander through the limestone streets.
Nice France
If you are looking for a destination hot in November short haul, then nice will not disappoint. It is the most popular city of the Cote d'Azur's or known as the French riviera. It is loved for its seaside scenery and impressive promenade, Promenade des Anglais.
Nice has all-year-round sunshine, and temperatures in November are 20 degrees. As a result, Nice delivers a thrilling seaside resort and cosmopolitan European city. So, suppose you plan to go to the French Riviera. In that case, Nice will not disappoint, with its colorful culture, old town districts, and shoreline of impressive hotels.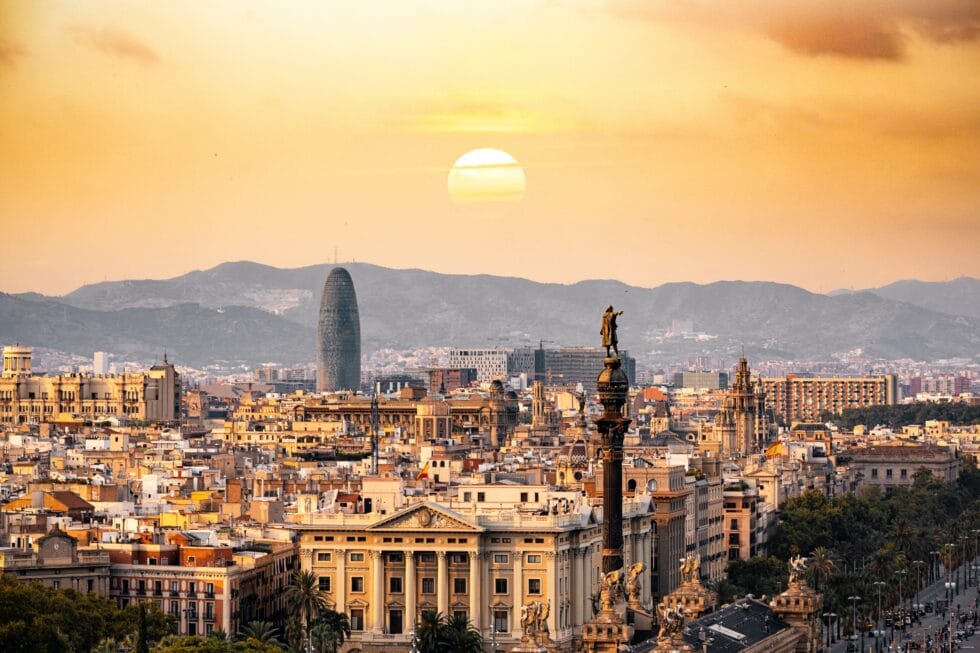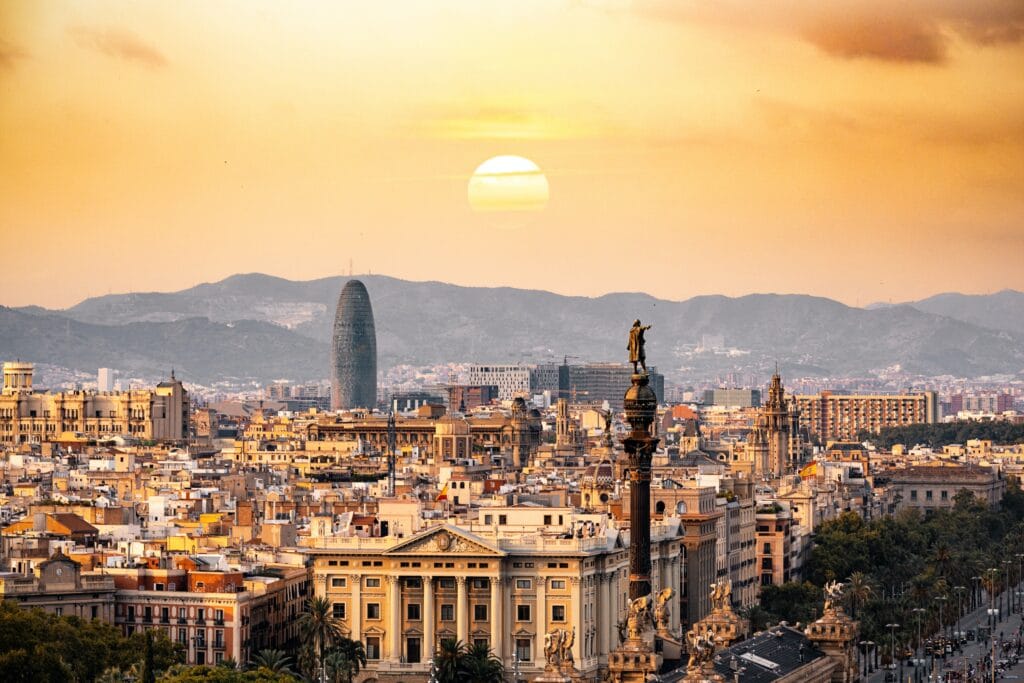 The beautiful city has a temperature of 20 degrees in November, and it's still warm enough to enjoy outdoor drinks and tapas. Seville is the capital of Andalucia and is located in the south of Spain.
You will find many tourist attractions, including the cathedral in Real Alcázar, to the bell tower in La Giralda. In addition, Seville offers an abundance of activities to explore its history and culture, from its many museums to its live bullfights.
Seville is the birthplace of flamenco, traditional Spanish dance, and music. If you have the opportunity, you will not want to miss this entertaining and colorful performance.
On a visit to Seville, you will enjoy spectacular attractions and sightseeing opportunities, not to forget warm weather, great tapas, history, flamenco, and culture. Seville will suit every type of traveler, offering something for everyone.
Conclusion
Suppose you are looking for a winter sun destination and wondering where's hot in November short haul. In that case, you are sure to find an intriguing destination on this list of the nine best destinations to visit, some of them taking less than a 3-hour flight.
Our favorite on the list was the Canary Islands, and this destination has always been a firm British favorite because of its beach resorts and all-year-round sun. During November, average temperatures are 24 degrees, making it the ideal winter sun escape.
So go on, beat the winter blues, and prepare to be transported to a tropical paradise with beaches, sun, and activities. Which one will you choose?
Check out these warm places in march for the perfect getaway.  Plan your low-cost flights with cheapo air flights for flash deals and packages to your favorite destinations.  Discover many more fantastic vacations on our website.