The world is full of many amazing places to see globally; we could not include all of them in just one bucket list. But the places listed are fabulous cool places to be that you could put right on your bucket list whether you seek a secluded hideaway on the beach. Or get out and explore a new city.  So, let's discover 18 bucket list examples to add to your bucket list travel places for your ideas and inspiration.
18 Bucket List Travel Places
Most of us will not get the opportunity to experience all that these amazing places have to offer us in our lifetime. Still, it's worth a shot with these incredible locations around the world. Some of us consider traveling to be a luxury or, to others, a burden; some consider it necessary to have a fulfilled life or the possibility to decide where to go. But suppose you are affected by a case of globetrotting. In that case, you are aware that seeing the most amazing places to visit can be a valuable and moving experience.
My personal favorite would be a beach holiday; being from the UK you want to get somewhere warm and sunny to dip your feet into the clear blue ocean. Still, you also can't forget some of the most spectacular man-made structures, like witnessing the Pyramids of Giza's splendor or the vibrant city lights of New York or Hong Kong. We live in a beautiful world with so many fascinating and idyllic destinations for us to visit, so check out these places and start adding them to your bucket list.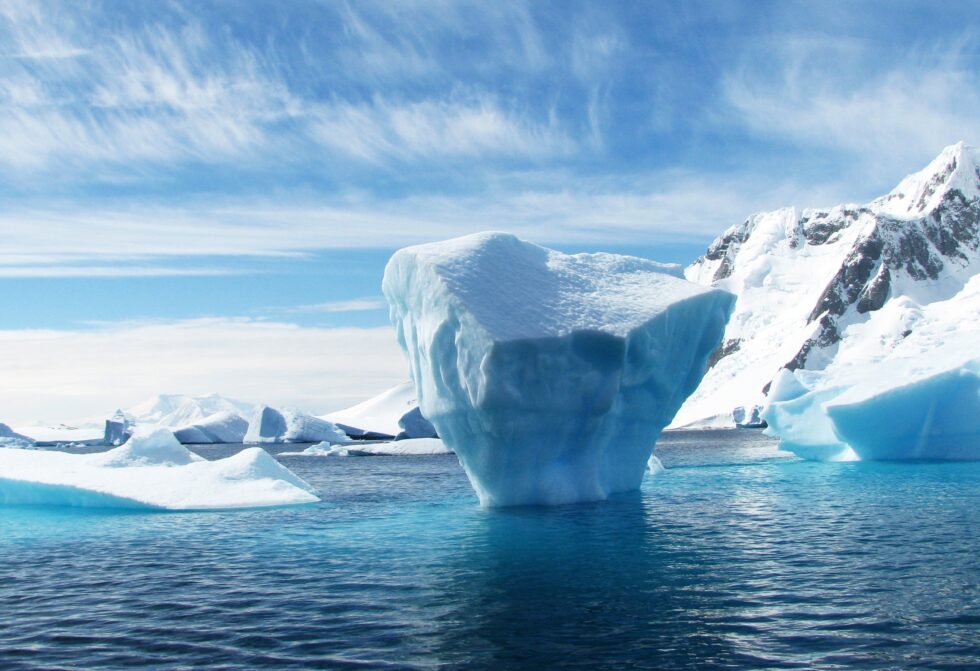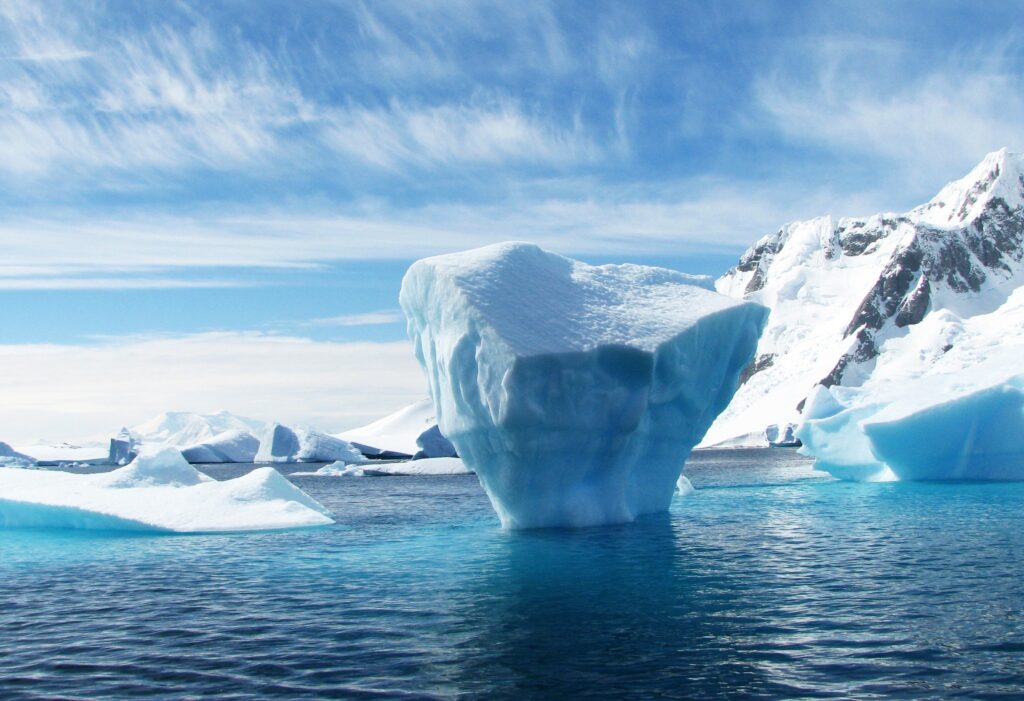 1. Antarctica – South Pole
This is a place you have to see, and even though it's a whole continent, 99% percent of it is covered in ice. Even so, the landscape is still diverse, with glaciers, active volcanoes, and rough waterways. There are roughly 360 degrees of untouched snow. You will get the opportunity to spot the emperor penguins or humpback whales. Antarctica offers its visitors a natural and unspoiled environment to explore its landscapes and get in touch with nature in its surreal landscapes.
2. Atacama Desert, Chile
If you have ever wondered what visiting the moon would be like. Then planning a trip to Valle de la Luna in the Atacama Desert brings the experience closer, with a short flight. Years of erosion throughout this desert have left behind jagged peaks and dry riverbeds.
The landscapes are similar to the moon. Visiting this desert in Chile will bring you closer to the moon than you think and is one of the natural wonders you need to see.
3. The Great Barrier Reef, Queensland, Australia
The great barrier reef should be right at the top of everyone's bucket list and is the largest collection of coral reefs globally, spanning an impressive 1,400 miles. You can see it from the moon. There is no surprise that the barrier reef is one of the seven wonders of the world. If you are into water sports, it's a paradise for divers, offering diverse underwater life for you to discover.
4. Pyramids of Giza, Egypt
When everyone thinks of visiting Egypt, this is the first image that will spring to mind. That's right, the Pyramids of Giza, one of the seven ancient wonders of the world, still intact. These fantastic pyramids date back to 2,5060 BC and a worth a visit in your lifetime.
This incredible structure is the tallest human-made structure in existence, standing for over 3,800 years. You will not want to miss this unique experience to witness a spectacular design with an abundance of history for us to discover.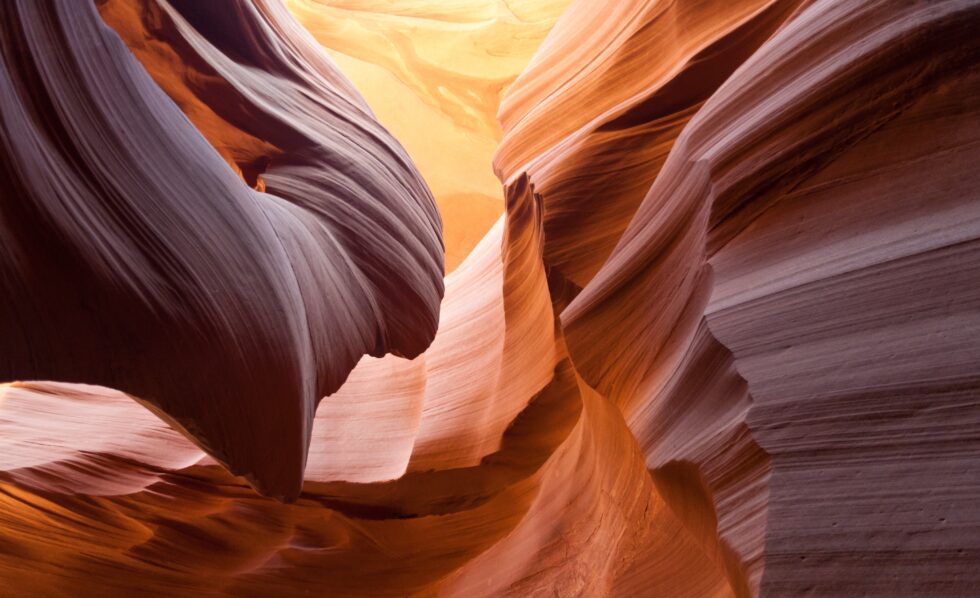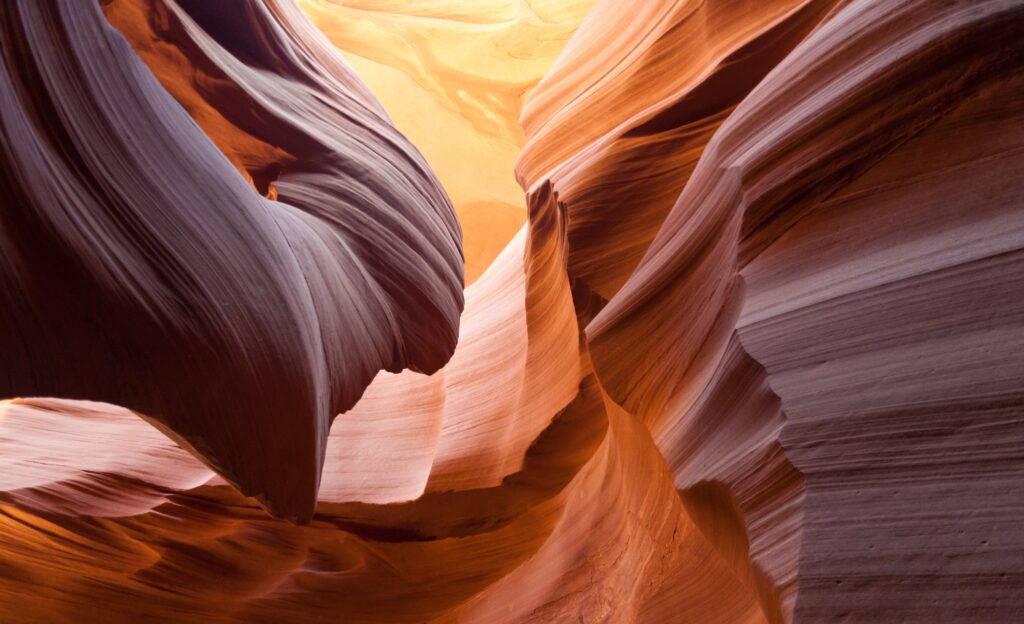 Amazing Places To Visit In The U.S
America is such a beautiful country and offers some of the most amazing places to visit. Still, you don't have to travel very far to see most of its amazing places. We could not cover the whole of America so selected some which we believe are the best.
No matter where you chose to visit, you can be prepared to be dazzled by some of the most incredible places. If you are a resident in the U.S, the odds are some of them will be close enough to where you live, perfect for a weekend getaway.
5. Acadia National Park, Maine
Maine is a popular spot to visit, especially during the fall, when people flock to it from all over to see its spectacular foliage colors. But you will also discover Acadia National Park, which should be an essential stop or vacation spot. To witness the stunning lighthouses, view Cadillac Mountain, or venture along with one of the scenic trails. This is a location that is worth traveling for no matter what your age.
6. Antelope Canyon, Arizona
You will find this slot canyon in the southwest of America. It is a spectacular sight to see spaces between rock formations, which gives out the most stunning patterns when the sunlight filters through the stone.
If you visit Antelope Canyon, Arizona, you will want to have a camera handy to capture all the patterns to remember the moment. This is a must-see sight for your bucket list.
7. The Berkshires, Massachusetts
This is a popular escape for new Yorkers and Bostoners and a region you may also become enamored with. The Berkshires is the best place to witness the spectacular fall foliage within America. You can take in the views along the 63-mile Mohawk Trail, which also happens to be one of Massachusetts's most scenic drives.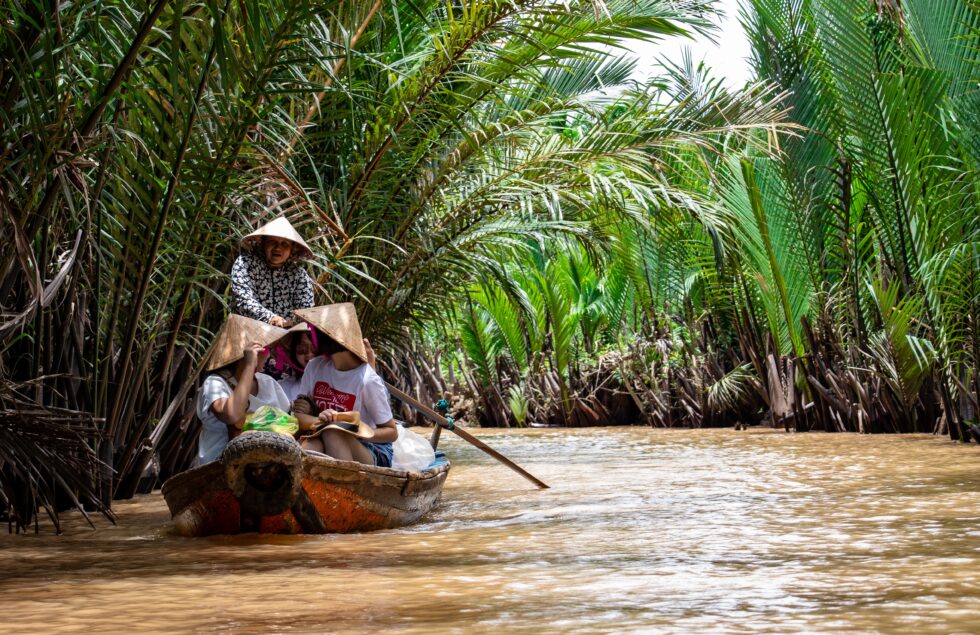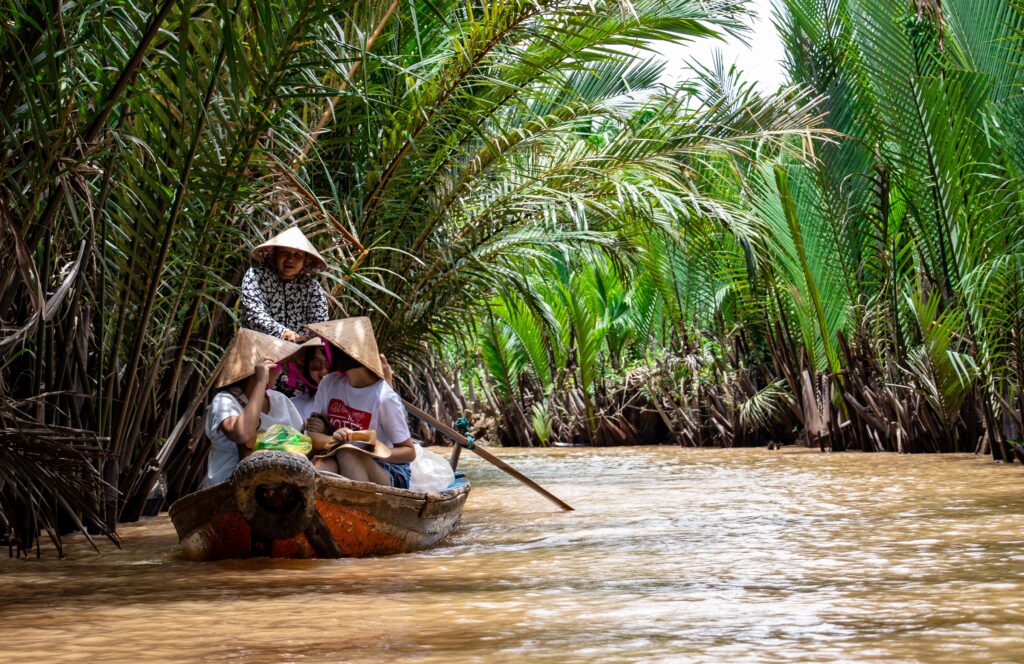 Amazing Places In The World
There are so many unique places you should visit. The list is endless, whether you enjoy nature, outdoor activities, visit museums, or want to explore and discover a new place. But with so many places on offer, where do you start? Here are some of the most amazing places to visit in the world.
8. Ha Long Bay – Vietnam
You will find this stunning destination in the far north of Vietnam and near the border of China. Ha Long Bay contains some of the most spectacular landscapes and stunning remote beaches you are ever likely to see. When you get here, rent a boat or go off swimming in the warm turquoise waters for an incredible experience. Or relax on the pristine soft sand and watch the sunset. Truly Amazing!
9. The Amazon rainforest – South America
This is one of the most popular green jungles to visit. There is no other jungle in the world that can come close to its natural beauty. It is nicknamed the green lung of the earth. Go wandering through this jungle to spot unique animal specifies and plant life. This is by far the most amazing place you are likely to see as you go wandering through the jungle.
10. Taj Mahal – India
This is the top attraction in India, and it's clear to see why it attracts so many global tourists. This remarkable tomb and it's awe-inspiring to see. This fantastic white marble building stands out against the blue sky and is by far a must-see attraction when you visit India.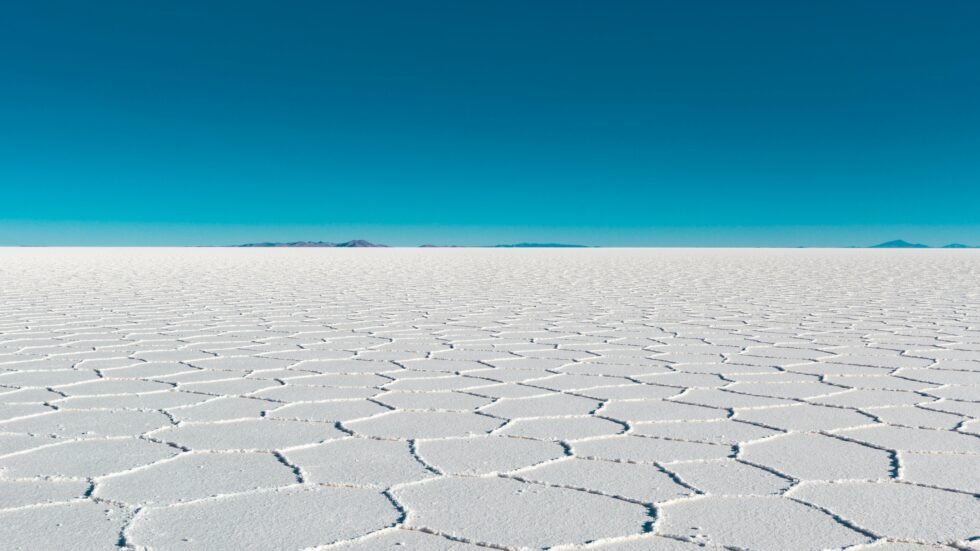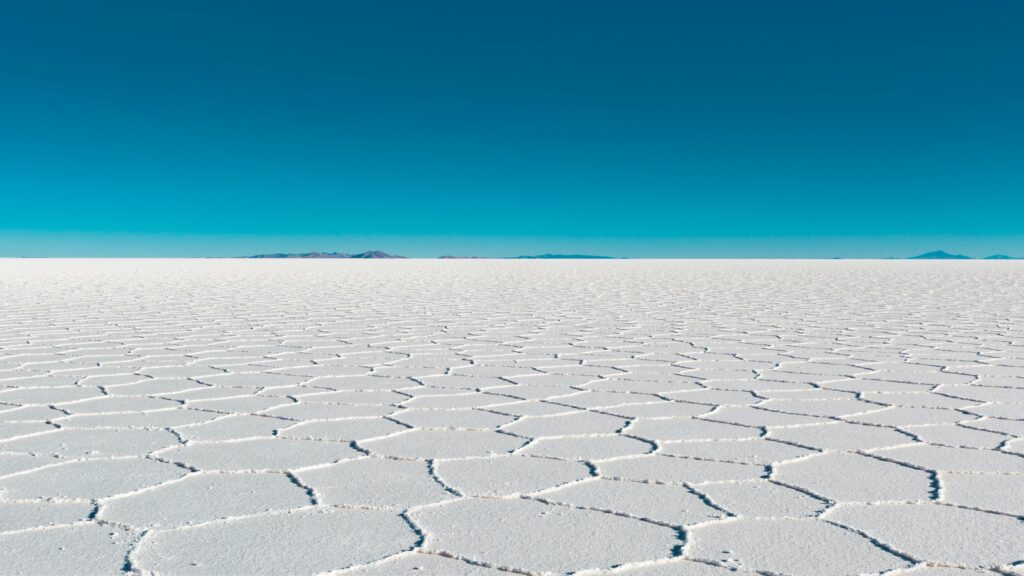 Most Amazing Places On Earth
If your wanderlust is real, you will want to visit the most amazing places on earth. You will feel inspired all over. We have listed some more amazing destinations for you to visit to have your ultimate travel experiences. Or sit back and admire these from your screen to satisfy your inner traveler.
11. Salar de Uyuni, Bolivia
You will find this destination frozen in the depths of winter. It is the world's largest salt flat and is transformed during the winter month of September to May as a reflecting mirror. The pools from this prehistoric lake create a shimmering and illusionary horizon. This is the most amazing destination you are likely to witness if you enjoy taking selfies or trick shots.
12. Kuang Si Falls, Luang Prabang, Laos
This is by far one of the most popular destinations for backpackers. The Laotian city of Luang is close to Kuang Si Falls.
You will discover the most stunning beaches with waters so clear and blue that you will want to jump in. Or you can go hiking on the trails to discover your secrete paradise. If you love adventure, this is the ideal place for you to get away from daily life to discover a tropical paradise.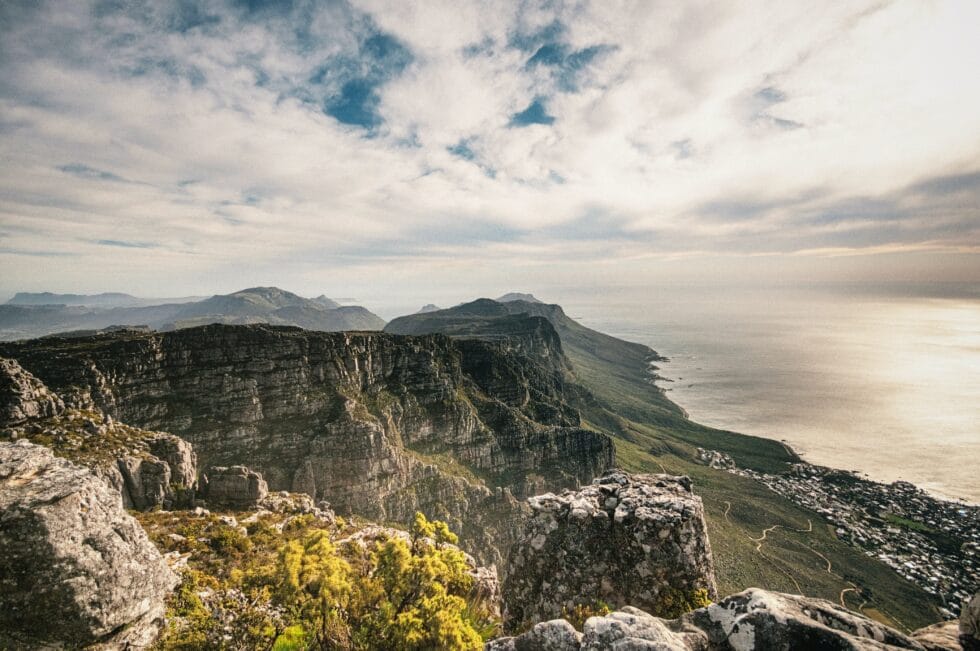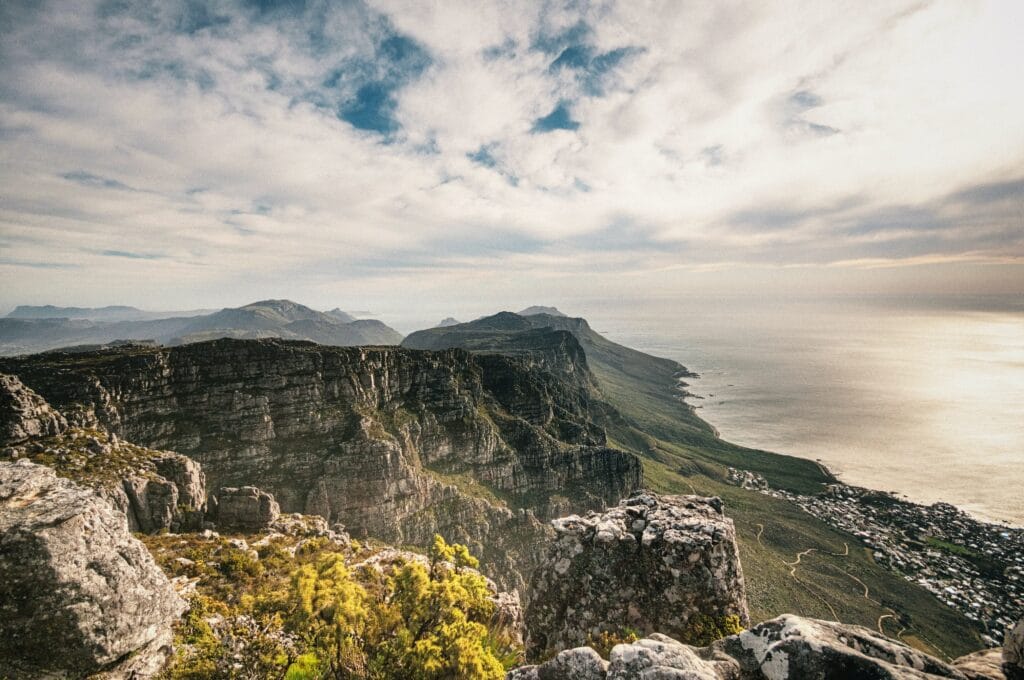 Amazing Places To Go On Holiday
Suppose you have been reading through the list. There is no doubt that you deserve a holiday, but if you are still unsure where to go, then we have you covered. We have rounded up some more amazing places for your bucket list. You are sure to find the perfect spot to visit.
13. Bhutan, Asia
Bhutan has such a rich history and culture. It is by far the number one destination to visit because it is a negative carbon country. It operates a tourist fee to curb any adverse effects from tourism, and it charges £195 for a day visit. But it is worth it to discover its history and ancient landscapes, where you can witness the Buddhist traditions. Go hiking through the hills, or enjoy the natural beauty without the saturation of tourism. This is ideal for visitors who want to discover a destination off the beaten track and almost void of crowds.
14. Salzburg, Austria
This should be right up there with the most amazing places to visit. This alpine city is ranked as one of the top cities to visit globally.
The city hosts popular annual festivals between July to August and is marked by exhibitions and events. You can experience concerts, operas and more if you visit during the festival. You will discover several museums dedicated to the cities culture, including the Mozart museum, or take a bike tour along the Salzach river or view the medieval fortress on the hills. This is the ideal place for city hoppers and culture seekers in search of unique cities and experiences.
15. South Africa, Africa
If you are an adventure seeker, this is one of the most amazing places you are likely to discover, and the current value of the Rand is one of the biggest pulls. You will find food and drink at incredible prices. Not to mention the various activities you can try out including, safari, exploring city's, beaches, vineyards. You will find a variety of tour groups offering guided excursions for the most popular activities. If you seek something unique in your holiday destination, South Africa is one of the top places you have to visit.
16. Vietnam, Asia
There is no doubt about it; Vietnam is a popular tourist destination. It offers its visitors spectacular landscapes and activities, from overnight cruises in Halong Bay to Ho Chi Minh's beach holidays. Vietnam has always been the ideal destination for backpackers. Still, it is becoming increasingly popular with visitors of all ages who seek an idyllic destination. You can visit some of its spectacular cities like Bangkok or some of its white sandy beaches in Phuket.
17. Corfu – Greece
Corfu is one of the most amazing places for European travelers and is right on our list of top spots. It is one of the largest greenest Ionian Islands with UNESCO World Heritage status. Corfu always welcomes visitors to experience its rural landscapes and idyllic beaches.
It is truly a destination mainly off the tourist map with scattered ruins, delicious food, and quaint villages. If you like exploring landscapes, why not take a trip to Mount Pantokrator, which overlooks the islands, standing at 906 meters. This is Corfu's tallest mountain and is a must-see. In Corfu, trying out the food is a must, offering a wide range of fresh seafood, vegetables, and fruit. You will find a wide range of taverna's and restaurants scattered along the beachfront. It is the perfect way to end your day, sampling the local dishes or ordering something more exotic. Corfu is the ideal destination for visitors looking for somewhere off the beaten track at an affordable price.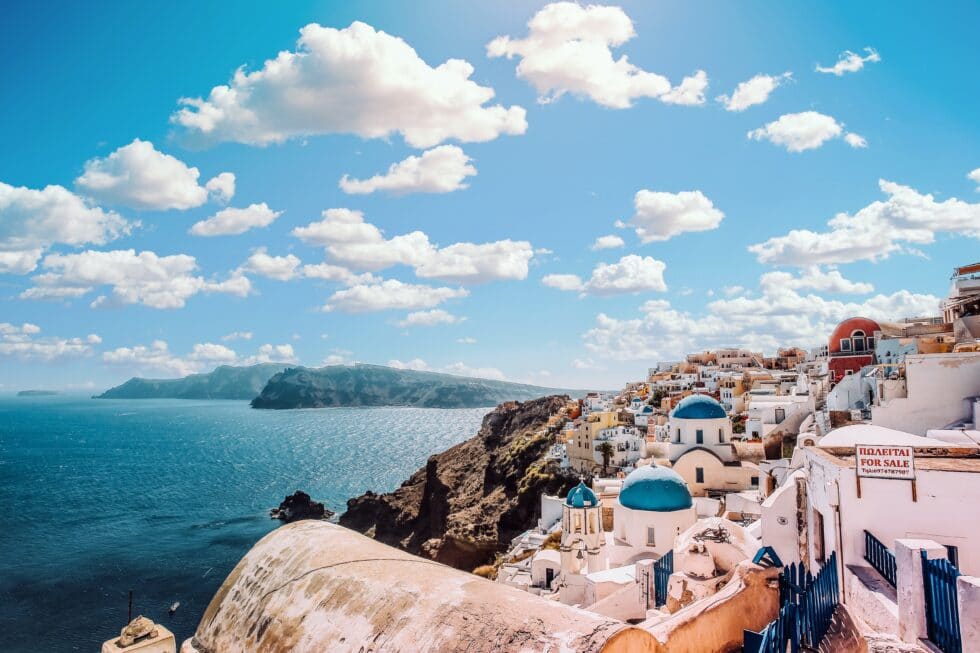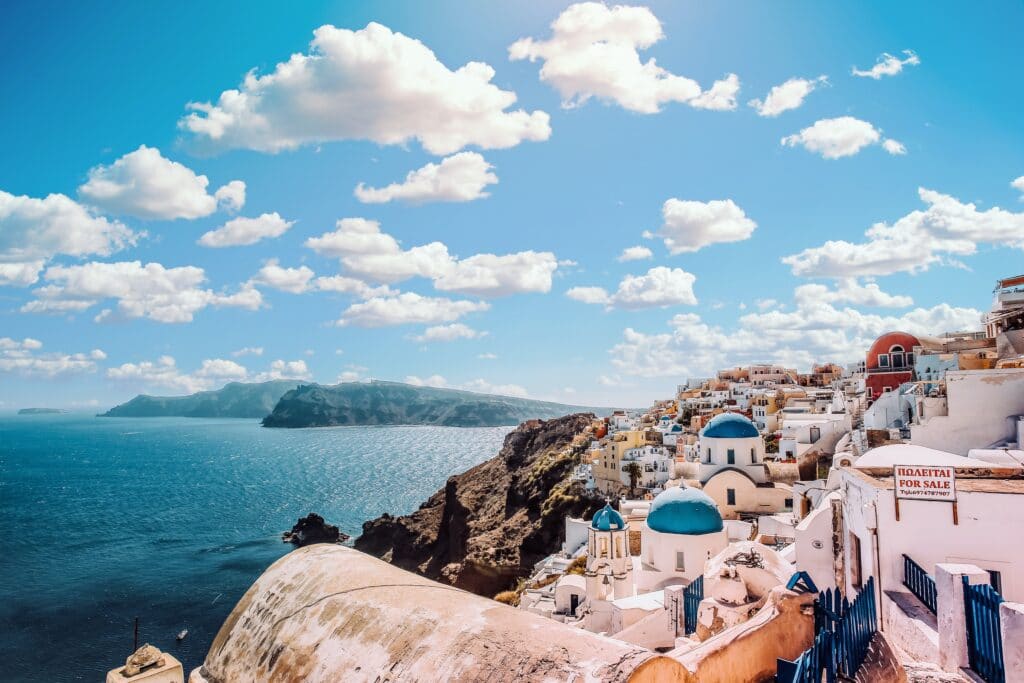 18. Santorini – Greece
We could not leave this idyllic location off our list of amazing places, the supermodel of Greece. In Santorini, you will find volcanoes and towns perched on top of cliffs, white-washed villas, blue church domes, and old cobbled streets. When you visit Santorini, you will want to visit Oia, which is one of the prettiest towns you are likely to see, with its cobblestone streets and blue-domed churches. It is a picture-postcard town offering a traditional feel of Greece.
You will discover a range of tavernas and restaurants offering some of the most spectacular local dishes and aperitifs that you must try. Santorini is ideal for romantics looking for an idyllic intimate break with sun, sea, and sand.
Conclusion
We hope you enjoyed our list of the most beautiful places to visit all over the world. There are so many great holiday destinations to cover. The various destinations covered should spark your imagination and give you ideas of what you are looking for, from city breaks to remote destinations. It is just up to you to chose and discover your perfect escape and inspire your bucket list ideas. Have a great holiday in a top destination and satisfy your wanderlust!
Why not tick some of these destinations off your list with twtwebstar.com, and discover discount flights, accommodation, and more. Also, check out laguna beach fl for your next vacation on the beach.