Discover the best villas in Malta as we explore the 6 most luxury villas in Malta to stay on holiday.  We will explore the accommodation, food, reasons to visit, and more in this complete travel guide, making your holiday planning easy and affordable.
Malta is in the heart of the Mediterranean. There are many reasons why you would want to visit Malta, from its natural wonders, spectacular villas in Malta, a country that is blessed with year-round sunshine. A trip to Malta won't break the bank, as Malta delivers affordable accommodation options, affordable food, and drink, regular direct and affordable flights, and welcoming people.
So, you are probably thinking, how much does a week stay cost in the villas in Malta? You will be surprised that you can rent villas for the week, costing between £200 to £5000. Malta offers a range of villas to suit every budget and taste. We did a little research and have come up with the best villas for you to have the perfect break in the amazing country of Malta.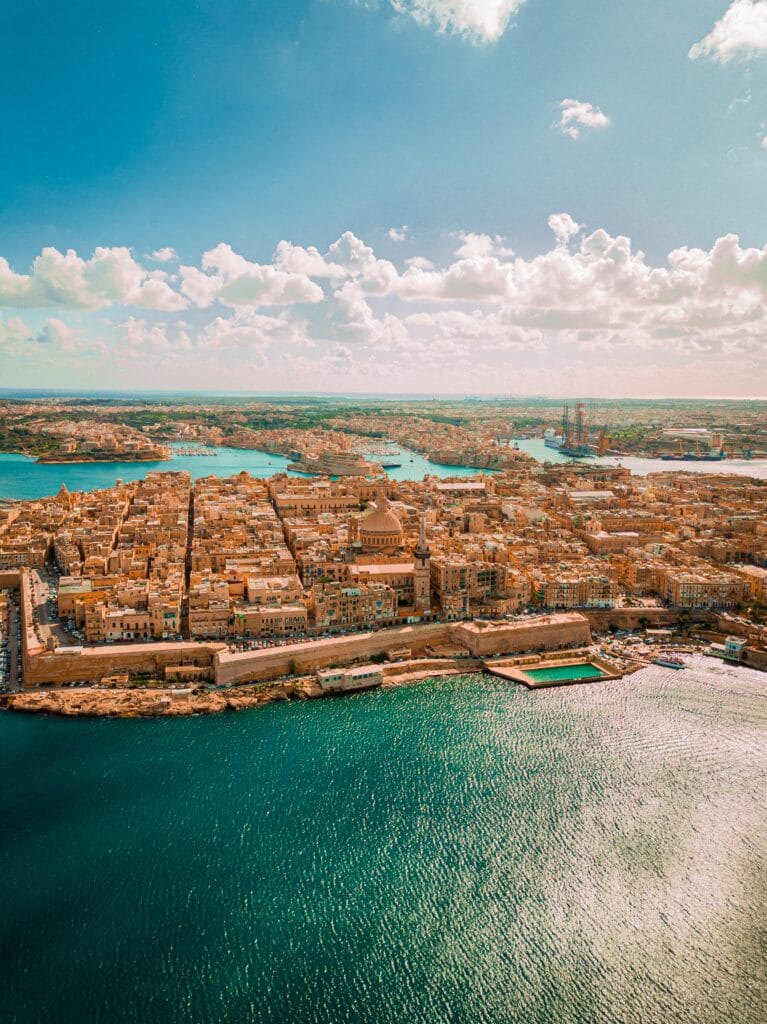 Features;
Malta is an undiscovered jewel in the heart of the Mediterranean Sea.

Discover Maltese hospitality, charm, roman ruins, and beaches.

Take a look at the top 6 villas for the perfect escape, ideal for families, couples, or groups.

Discover a villa to suit your taste and budget, starting from £759 per week.

Malta is the perfect escape for those seeking traditional charm, traditional food, and culture. Malta is also the ideal beach escape, and because it is mainly off the beaten track, you can find a secluded spot with ease.

Discover this virtually unknown gem in the Mediterranean and add it to your bucket list.
Why Visit Malta?
Many people still don't know where Malta is, and even the Americans do not even often register Malta as a tourist destination. It does not have the same rank as the major tourist hotspots like Italy or France, which has attracted Americans and Europeans for decades.
Malta is a tiny nation in the center of the Mediterranean, 50 miles from Sicily. The island's out-of-the-way location gives it an undiscovered and unspoiled feel.
Malta has over 7,000 years of rich history to explore like, roman ruins and moors. It is incredible to think that Malta remains a destination off the beaten track and under the radar. Here are some of the reasons you will want to put Malta on your bucket list.
Incredibly Friendly
The Maltese are renowned for their friendliness, generosity, and hospitality. They will always go out of the way to make visitors feel at home. If you ever find yourself looking for directions, the Maltese are only too happy to help. So, you can be sure that your visit to Malta will be a warm and welcoming experience.
Ancient History
Malta has a rich history of mysterious temples, a shipwreck from 60 AD, and numerous Roman ruins to explore. If you take a trip to Malta, you will not be disappointed, given its rich and diverse history so, whether you want to explore some museums or wander around ancient temples. Malta will spoil you for choice.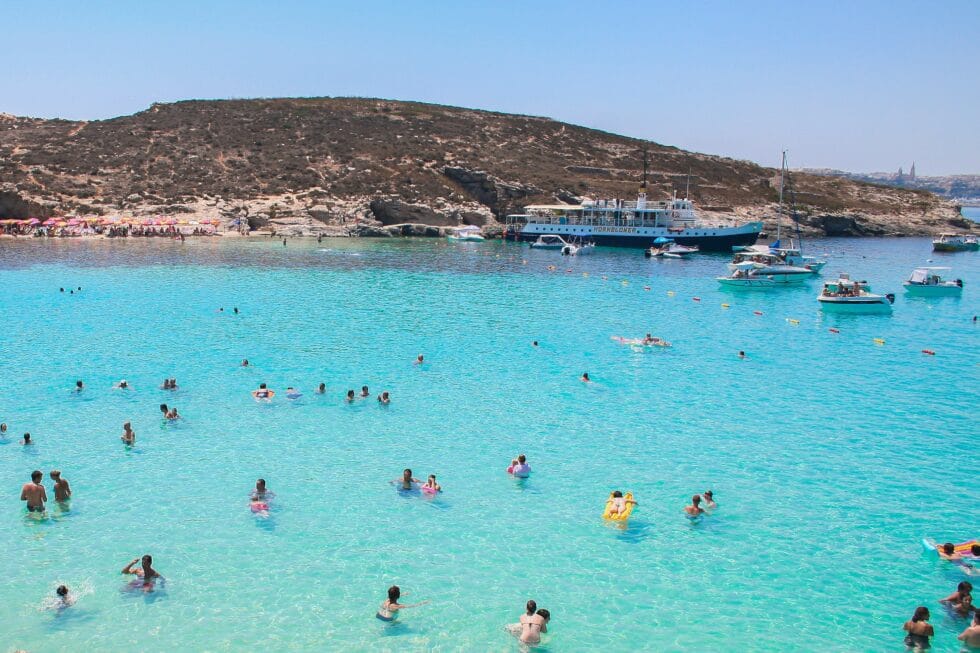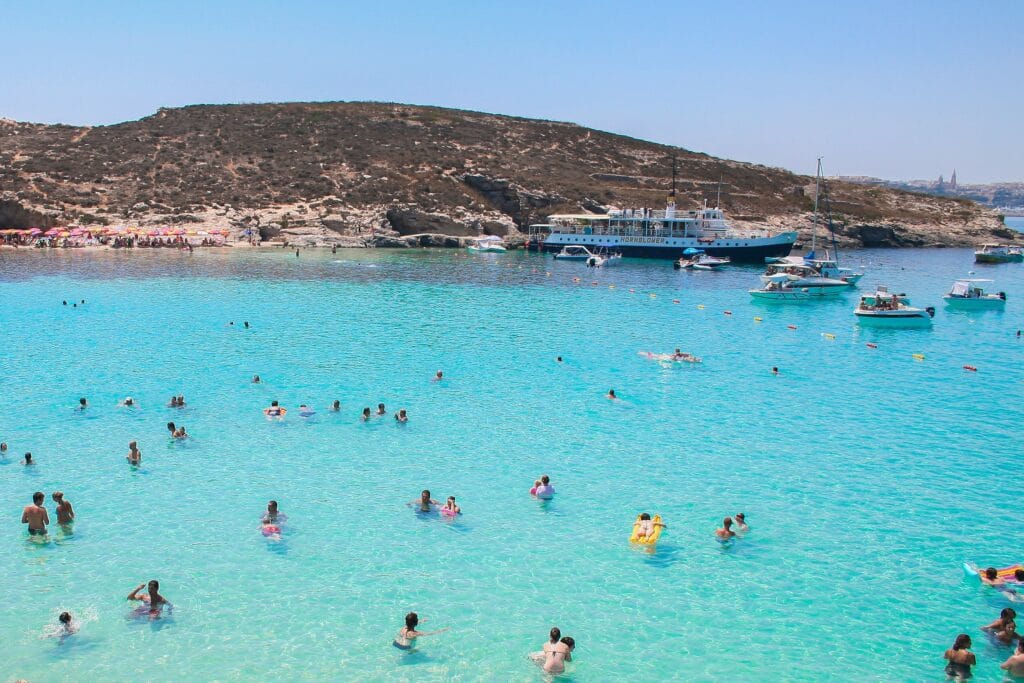 Beaches
If you prefer a more laid-back holiday, you will find plenty of beaches on the Maltese Islands, from Golden Bay, the northwest coast of Malta, to Mellieha Bay, which is the island's largest beach and the perfect family beach. A day out to one of these beaches will leave you relaxed and revitalized, and if you're visiting Malta, it is not to be missed.
Food
If you are a foodie, you will rate this as a critical part of your experience. Malta will not disappoint; the Maltese food represents many previous civilizations occupying the islands for centuries. The traditional Maltese food is a Mediterranean eclectic experience, with all your favorites like fish pie, to beef olives. A trip to Malta is not complete without a visit to the Marsaxlokk fish market; it is a colorful display of varied fish caught in the Maltese waters on Sunday mornings.
6 Best Villas In Malta
Now that we have our reasons to visit the incredible islands of Malta let us discover some amazing villas in Malta to stay in, covering budget to VIP luxury. You are sure to discover the perfect villa in Malta for your perfect vacation.
You will find this charming villa on the northern coast of Malta. The accommodation is perfect for couples or families. This is the ideal villa for beach lovers, and right next to the largest beach in Malta, only a 10-minute drive away, a visit to this popular sandy beach is not to be missed, perfect for swimming or trying out the various water sports. The area offers excellent shops, restaurants, and entertainment within the popular resort.
If you prefer to relax in your private villa, you will find that the villa has been furnished to excellent standards and comes highly recommended. Inside, you will find everything from a fully equipped kitchen, two bedrooms, an air-conditioned lounge, and a poolside terrace with sunbeds and a private pool. You will also find a built-in barbeque and outside dining area if you like to dine alfresco.
This is the ideal villa for a couples retreat or family getaway, and it is the ideal base for exploring the islands. A 1-week stay will cost you £759, perfect for an excellent vacation at a budget price.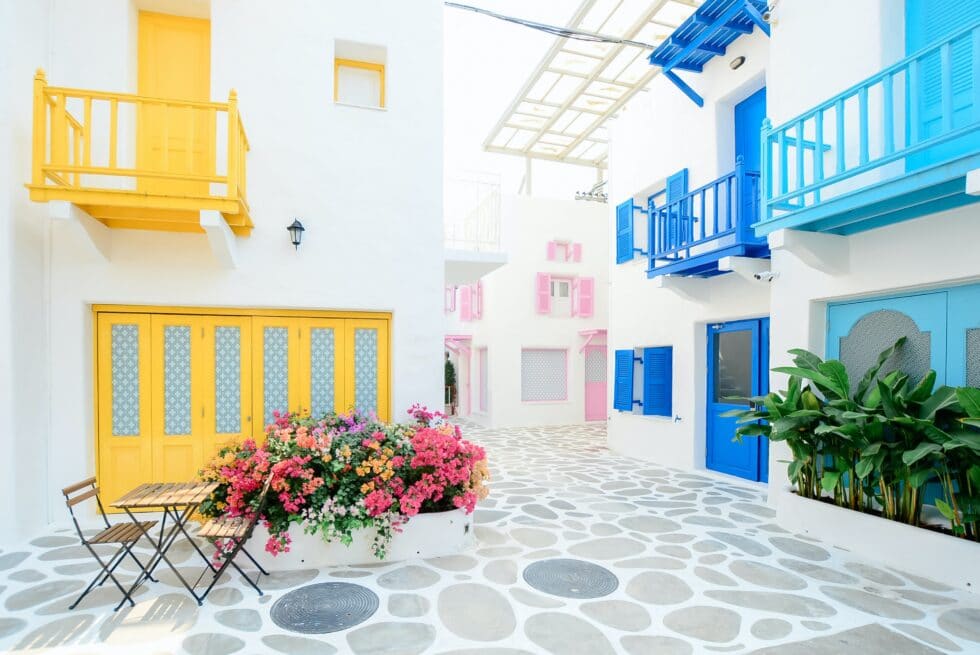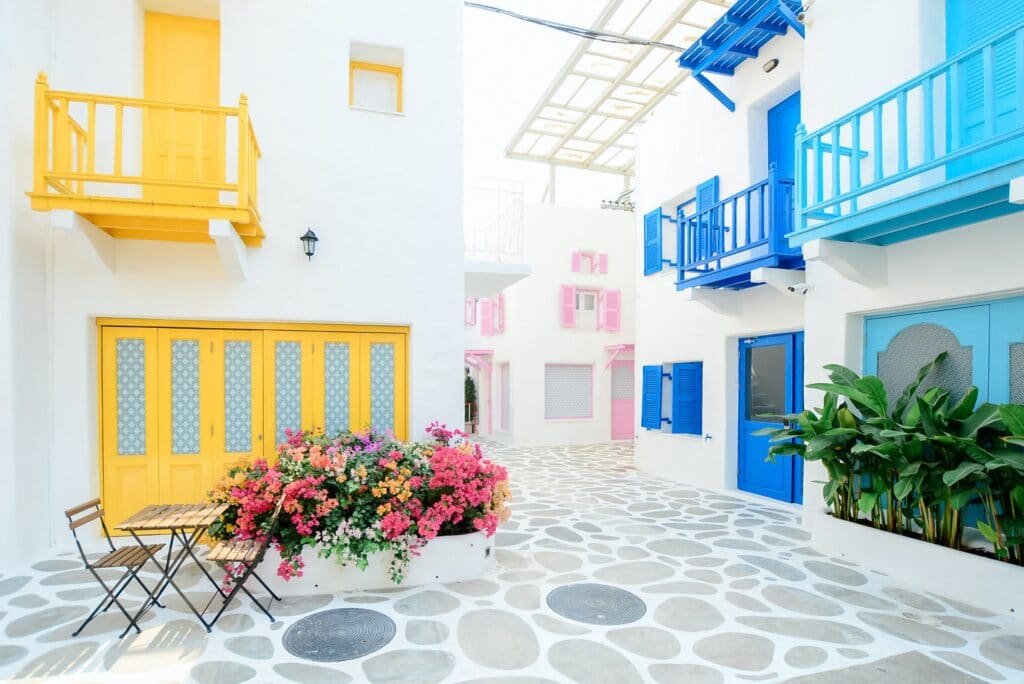 If you seek luxurious villas in Malta, this one will not disappoint. It comes complete with a private pool, internet, fully airconditioned, and a private balcony and terrace.
The villa has been restored to provide traditional and simple accommodation while being surrounded by stunning gardens.
Its unique colonnaded path leading to the garden is a spectacular feature. While staying in the villa you will have complete privacy, being sheltered by its high walls, ensuring that you can indulge in sunbathing, outdoor dining, and swimming.
You will find this charming villa on the outskirts of Mqabba, a beautiful Maltese village. The village is laid back and almost completely void of tourists. So, this is the ideal villa if you want a more traditional Maltese experience.
If you are planning to visit Malta and need the ideal base off the tourist radar, a week in the villa will cost from £1,174 for a 1-week stay. The villa is ideal for couples or families.
Are you working with a modest budget but fancy the ideal vacation? then we have you covered with this incredible villa that is both comfortable and affordable. The villa will sleep up to 4 people, so it's ideal for couples or small families.
The charming villa is located in a prestigious residential complex, furnished to a luxurious standard, offering spectacular views of the Mediterranean Sea.
The one-bedroom apartment is a private haven where you can relax in comfortable furnishings and an open-plan, fully equipped kitchen. It has a lounge and dining area, through your glass doors opening up to an outside terrace, where you can admire the amazing views of the Mediterranean Sea. The private terrace is perfect for sunbathing or for those that want to enjoy a leisurely hour in a tranquil environment.
The villa comes with a fully equipped kitchen, lounge, dining area, WIFI, and flatscreen TV with cable. The master bedroom features a shower area and a comfortable sofa bed. Underground parking is also available.
This is the perfect villa for those who want the perfect location situated next to a large shopping mall, restaurants, cafes, and bars. If you want to explore the islands and attractions, there are also buses and ferries running regularly. If you're going to stay for 1-week prices, start from £774. It is the ideal villa at a bargain price.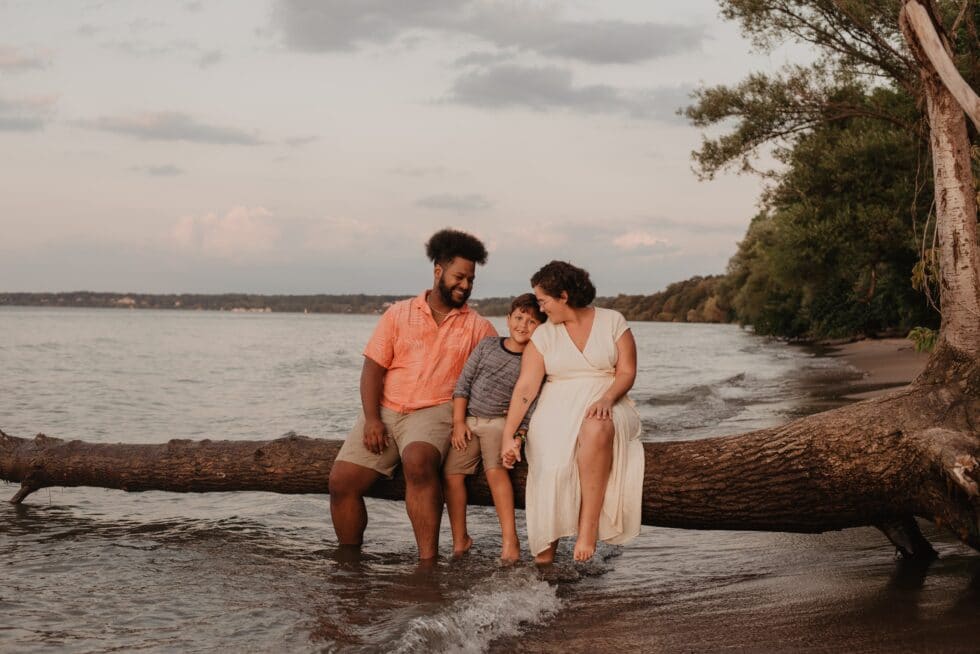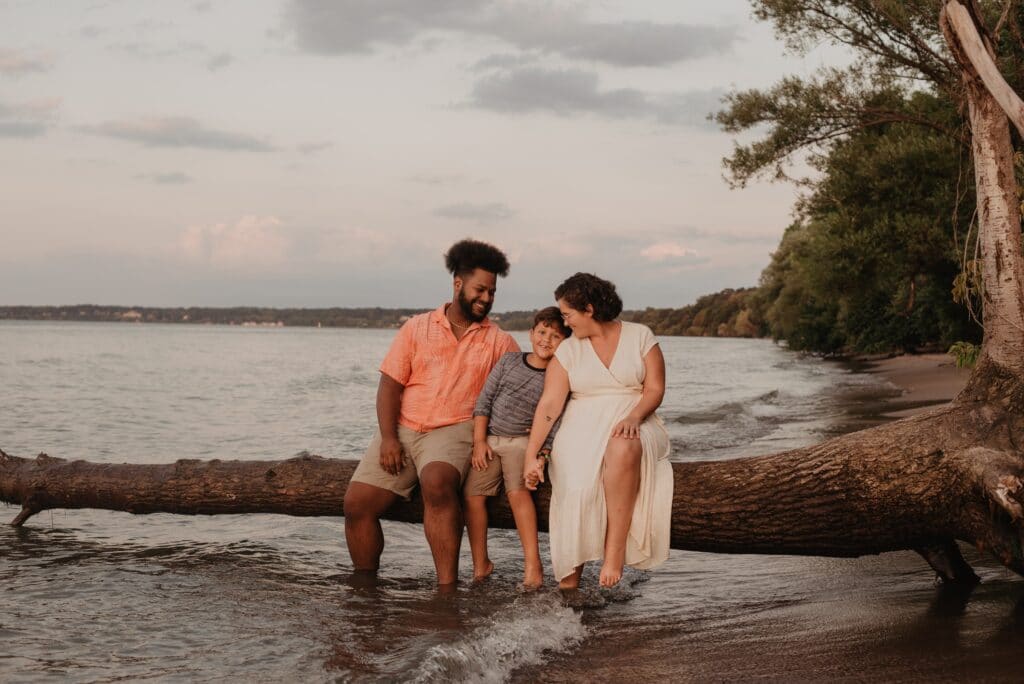 Our search continues for the ideal villas in Malta, and Villa Rosa is a beautiful traditional Maltese home. The beachfront villa is the height of luxury and privacy.
You will have a large private pool surrounded by lush gardens. You also have a large terrace situated next to the hall and kitchen, boasting panoramic views over the Mediterranean Sea. The fantastic villa is situated in a central area, close to attractions, shops, bars, and restaurants.
The villa caters to 12 people, so this would be ideal for a group or large family. The entire property is fully air-conditioned. You will have access to private parking, private pools, and all rooms open up to balconies. The kitchens are modern and fully equipped, all bathrooms come with showers, and housekeeping can be arranged by request.
Near the villa, you will find a water park, perfect for a great family day out. The accommodation is the perfect retreat for those who want to experience a traditional Maltese experience. If you are staying for 1-week, prices start from £5,500, the ideal holiday to remember.
This is a perfect addition to our top villas in Malta, offering an authentic Maltese experience at an affordable price. The farmhouse has a Mediterranean feel to it, and it is large enough for a group or family to enjoy.
The 3-bedroom property is situated close to the center of Victoria on the island of Gozo. The excellently furnished home includes a private terrace, large swimming pool, and less than 10 minute's drive from the island's amenities and attractions.
You will find shops, restaurants, cafes, and bars around town. The property offers a private pool and terrace for relaxing or swimming. There is also a barbeque and dining area for eating alfresco. There is an open-plan kitchen, fully equipped.
The accommodation will sleep up to 7 visitors, with a double room, twin room, and fold-out bed available. All three bedrooms are ensuite, with internet access and air-conditioning throughout.
You will find the villa in a peaceful residential area while still being centrally located. Gozo is a small island, so it will only take a few minutes to easily reach most of the island. Outside of Victoria, you will find many excellent beaches like Dweria, popular with swimmers and divers, or on the island of Comino, boasting turquoise waters that are worth a visit.
The farmhouse is ideal for a family or groups looking for a tranquil experience but still being close to all amenities and attractions. If you stay for 1-week prices, start from £1,400—the perfect retreat with a traditional feel.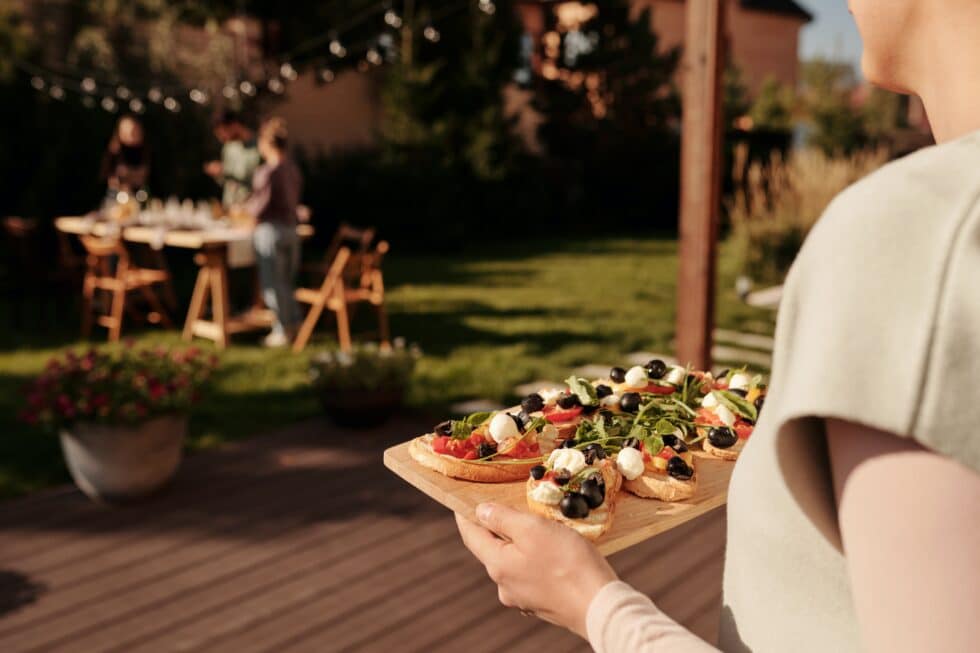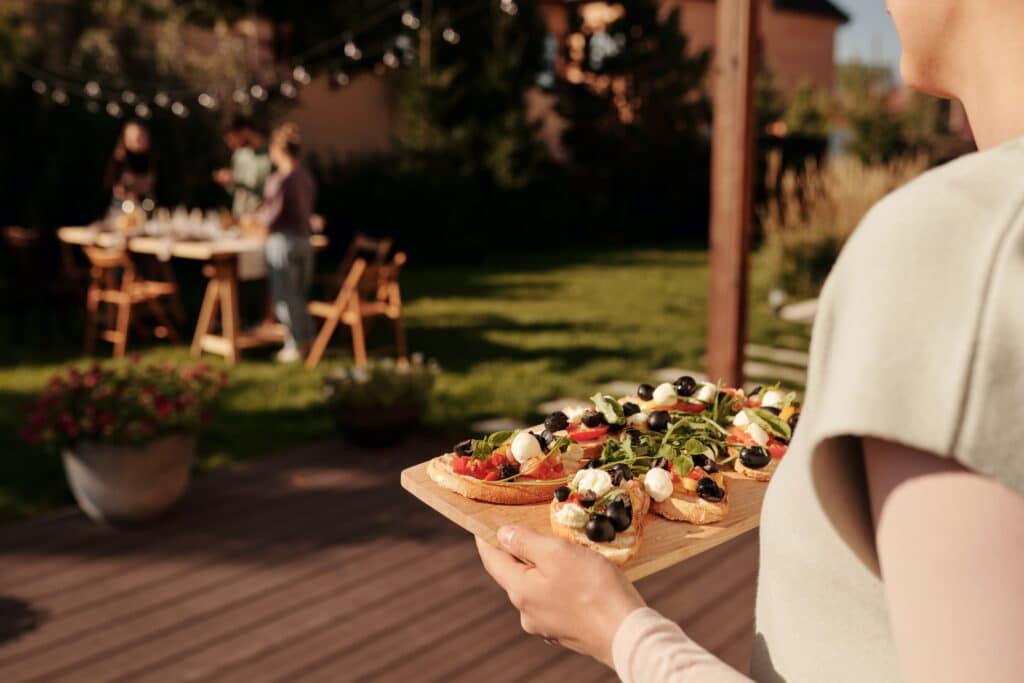 This is the last villa on the list, but an incredibly peaceful retreat, ideal for family or friends, situated in Mellieha. This villa is mid-range, offering spacious accommodation to a comfortable standard that will not break the bank.
Mellieha is a popular holiday resort, only a 10-minute drive away, offering numerous shops, entertainment, bars, and restaurants. The major pull for this resort is its amazing beach, Mellieha beach, the largest beach in Malta, great for swimming, water sports, and sunbathing.
If you prefer to be more laid back, why not relax at your private pool in your villa, equipped with sun loungers to help you unwind.
You will also find a built-in barbeque area for dining outside—the perfect way to end the day after exploring.
This is the ideal villa in a perfect location; it's suitable for those who want to be in a central location to explore the islands. For a 1-week stay, prices start from £2,299, perfect for friends and family to soak up some rays and enjoy the Mediterranean lifestyle.
Conclusion
Malta is a less well-known travel destination waiting to be discovered, offering the Mediterranean laid-back way of life to those who discover it.
When visiting Malta, you will discover its history, roman ruins, museums, turquoise beaches, fine dining, and Maltese hospitality, making it the perfect escape.
With the rise of low-cost flights and accommodation at affordable prices, Malta is the perfect escape for family or friends. The ideal way to appreciate the island is by staying at the various villas in Malta, with prices starting as low as £759 for a 1-week stay; you can not go wrong.
Malta is still off the tourist radar and is waiting to be discovered. So, pack your bags and head out to this fantastic island to discover its hospitality and charm at a bargain price. A holiday to remember.
if you are planning a trip to beautiful Malta, arrange your low-cost flights with cheapoair price match promise, they will match the cost of fares found anywhere else. twtwebstar offers more cheap tourist places worldwide throughout our website.  Check out Cadaques Spain for your next vacation, and discover why this hidden gem is a must-visit for anyone.